Let these fun printable donut bookmarks help you remember where you left off in your delicious novel! A free (and yummy!) download.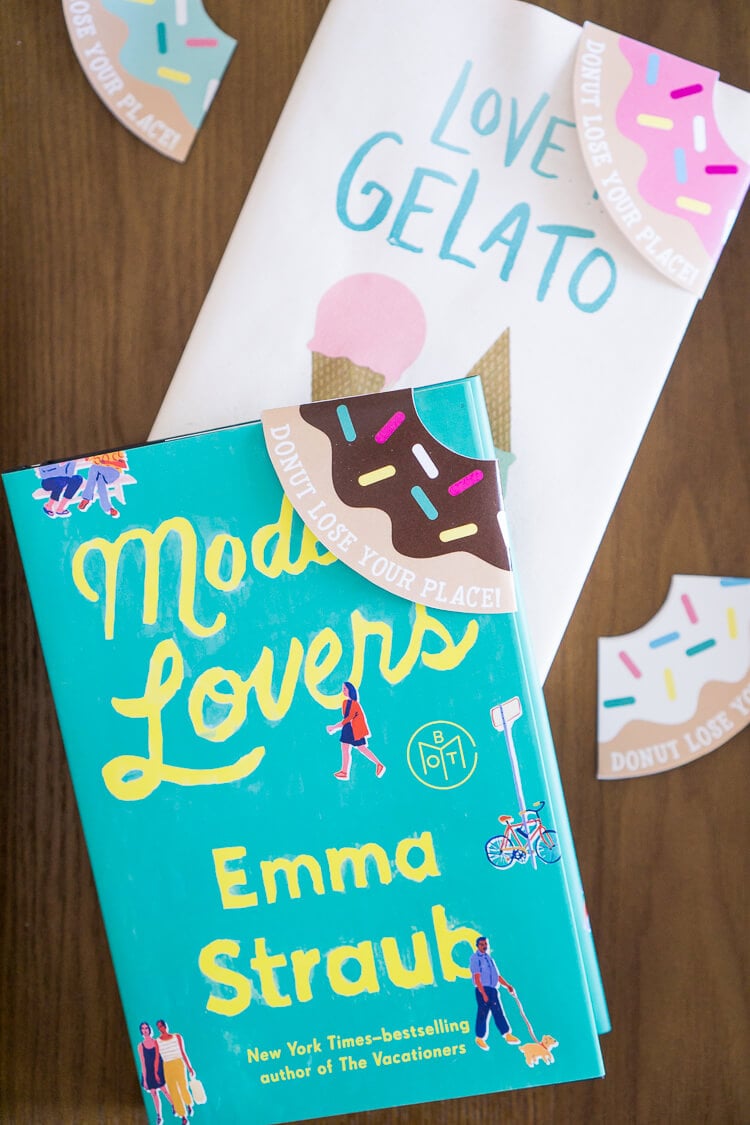 Want to save this post to reference in the future? Enter your email below and we'll send it right to your inbox!
If you love to read, today's post is for you! If you love donuts, today's post is for you! And if you love puns, today's post is for you! So basically this post is for everyone ever.
And if you don't like reading OR donuts OR puns, I'm not sure we can be friends.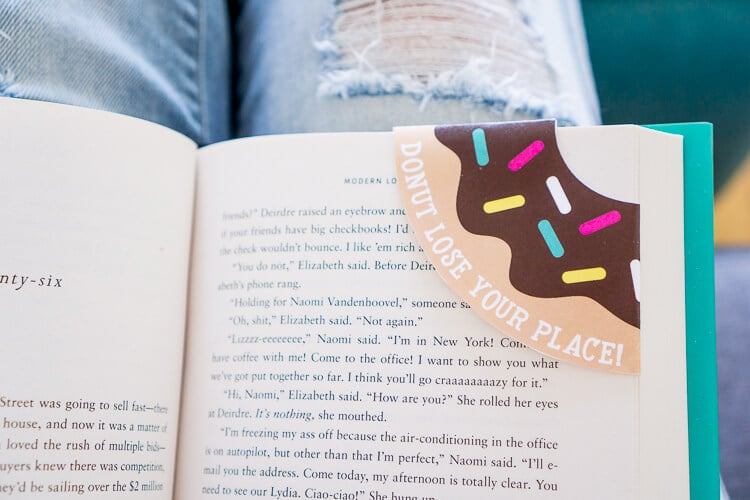 "Donut lose your place!" Download these funny donut bookmarks to help keep your place in any yummy book you're reading. They sit comfortably on the corner of your page so you'll know where you left off after you get back from that donut run.
Enter your email address below to get this free file! If you're having trouble, make sure your pop-up blocker is turned off. Still having problems? Check out our Downloads FAQ.
You can also check out my FREE Donut SVG Files & Clip Art, this funny donut Sprinkles are Glitter for Food printable, plus this cute end-of-the-school-year donut-themed autograph book!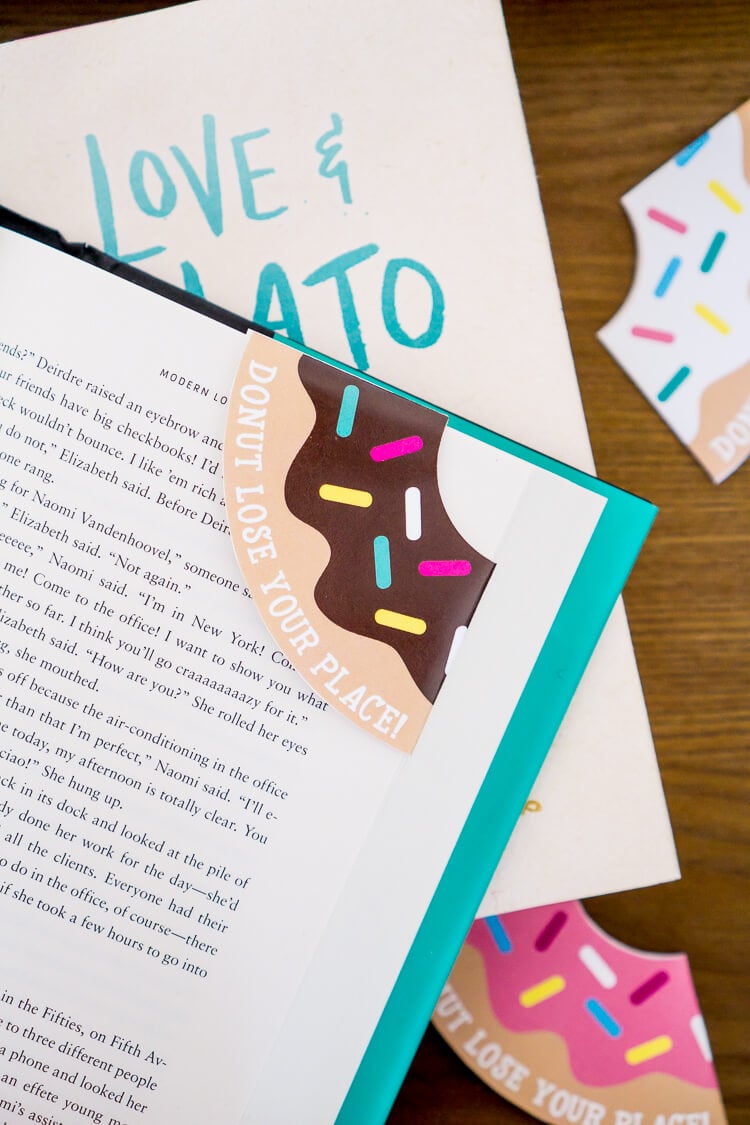 There are four colors to choose from! Print them out, fold them in half and glue using the tab. Easy as pie! (Actually pie is really hard to make. Picking up donuts from the local shop is actually easy!)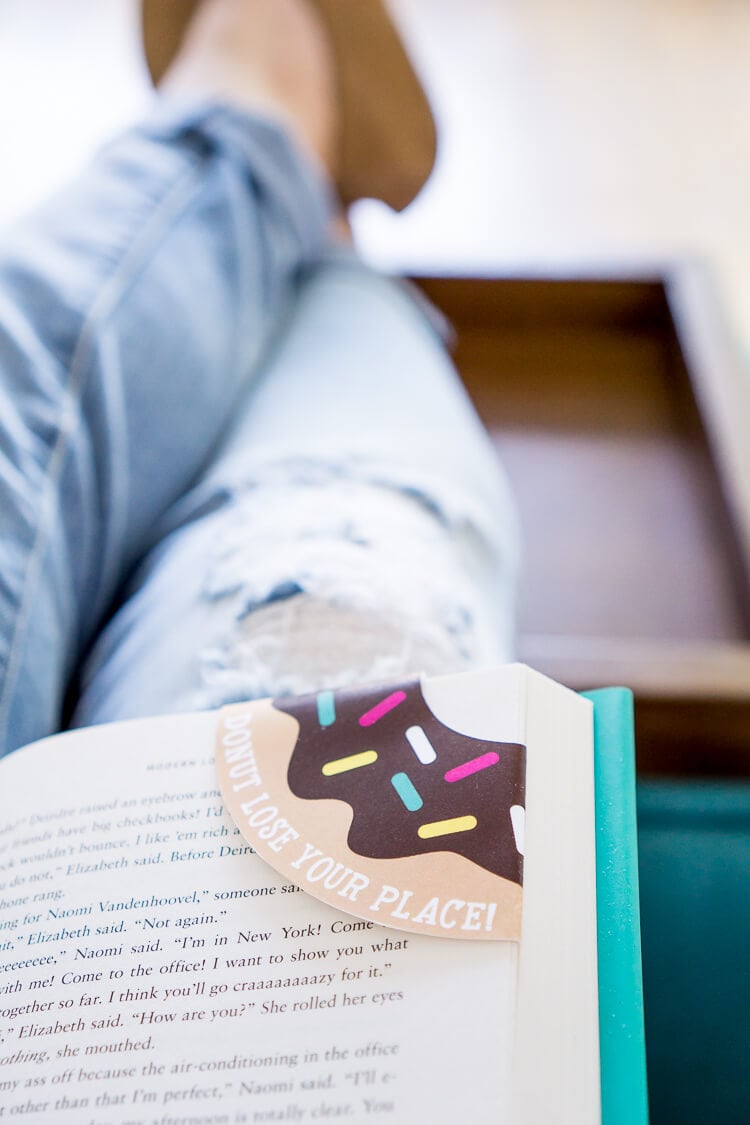 Love what you find here? Follow along on Facebook, Instagram and Pinterest!
Donut Gift Ideas