Make some simple floating artwork using your Cricut Explore! Get free SVG cut files, too!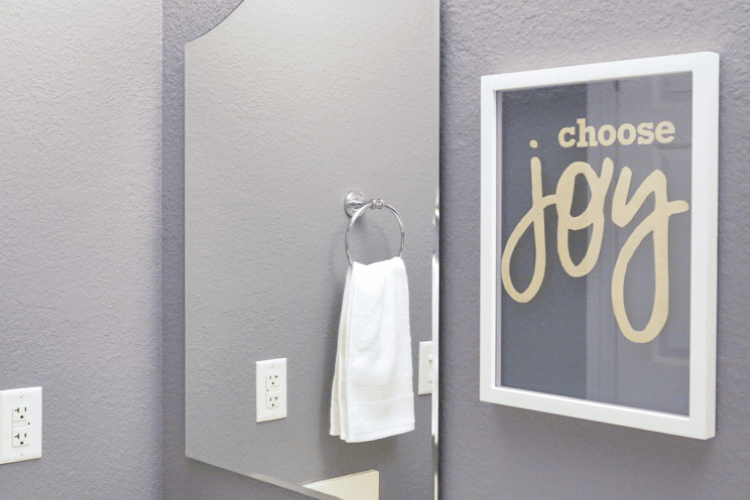 I wanted to add a few more personalized elements to our recent bathroom makeover, so I decided to make my own art. I hemmed and hawed and started several projects, but nothing seemed right.
That is, until I was walking through JoAnn and found some floating white frames on sale. That sparked the inspiration for doing some simple floating artwork. The best part about this is that you can do the same, but with whatever shapes you want!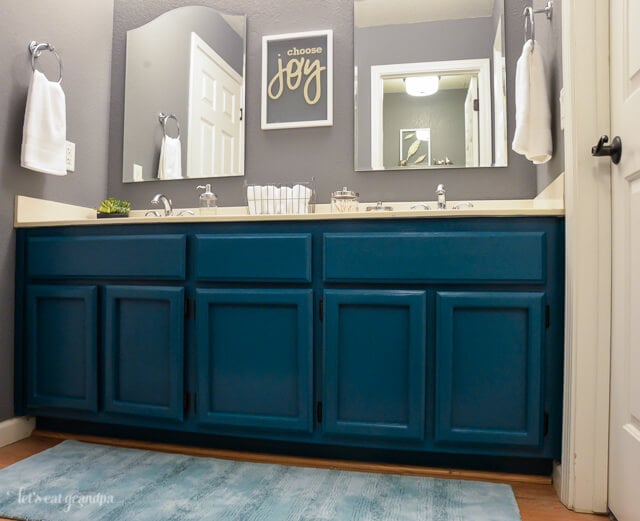 I made two different pieces, one for the main portion of the bathroom, and one for in the water closet. I like that they help tie the two spaces together without being too matchy-matchy. I love how it brings out the white in the towels and the trim, and helps lighten and brighten the dark gray and teal.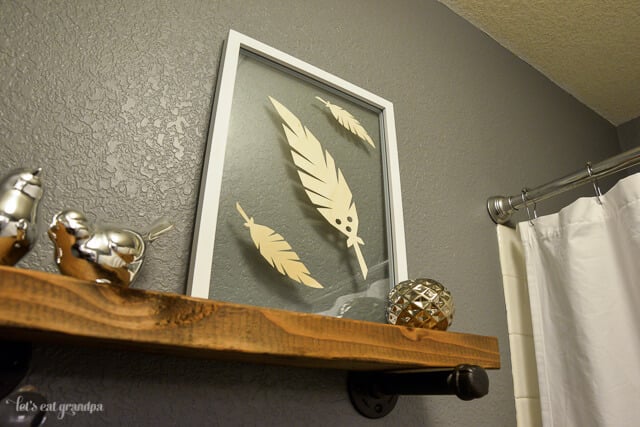 Stop pulling your hair out and start creating confidently with your Cricut! Finally understand how to use your Cricut with my Learn Your Cricut eBooks!
Supplies
Want access to this free file? Join my FREE resource library! All you need is the password to get in, which you can get by filling out the form below!
Instructions
To make the cutouts, I used my Cricut Explore. You could also cut some designs by hand, if you're so inclined.
For the first one, I created the simple saying "choose joy." This will someday be our future children's bathroom, and I like the idea of them starting the day seeing that their attitudes are a choice.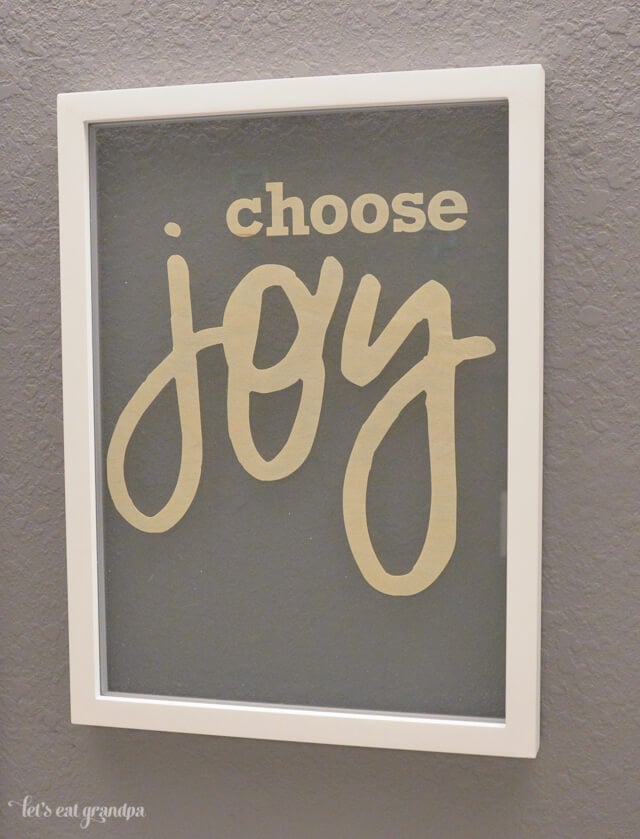 For the second piece, I reworked some of the feathers from my woodland paper pennants.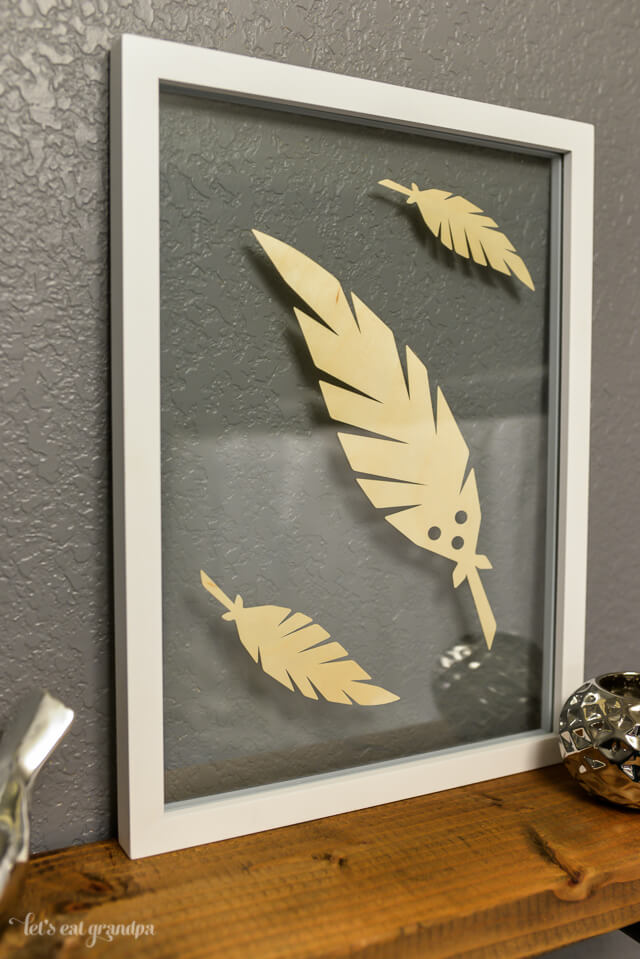 I cut my images on BARC, which is a super-thin wood veneer. I liked the idea of doing something a little more interesting than paper. A fun card stock would also be great — maybe glitter or a pattern. Play around!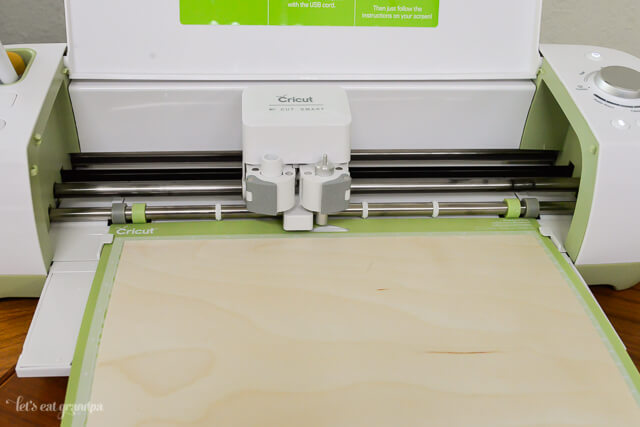 The BARC has a sticky backing, so it was so easy to place these on the glass. I just peeled off the backing paper and placed the cut out on the back piece of glass, facing out. EASY.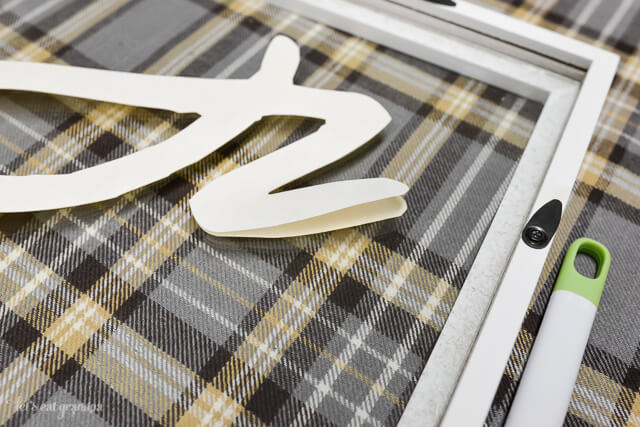 Frame it all up (be careful — the glass is SHARP. Not that I cut a nice chunk out of my pinky finger. I did not do that and bleed all over the place. Nope.) and hang! Or stand it up on a shelf. Whatevs.