Have you ever wanted to design your own own printables—but find yourself not knowing where to start when it comes to programs, fonts, colors, and more? Check out our ultimate guide to designing printables for help!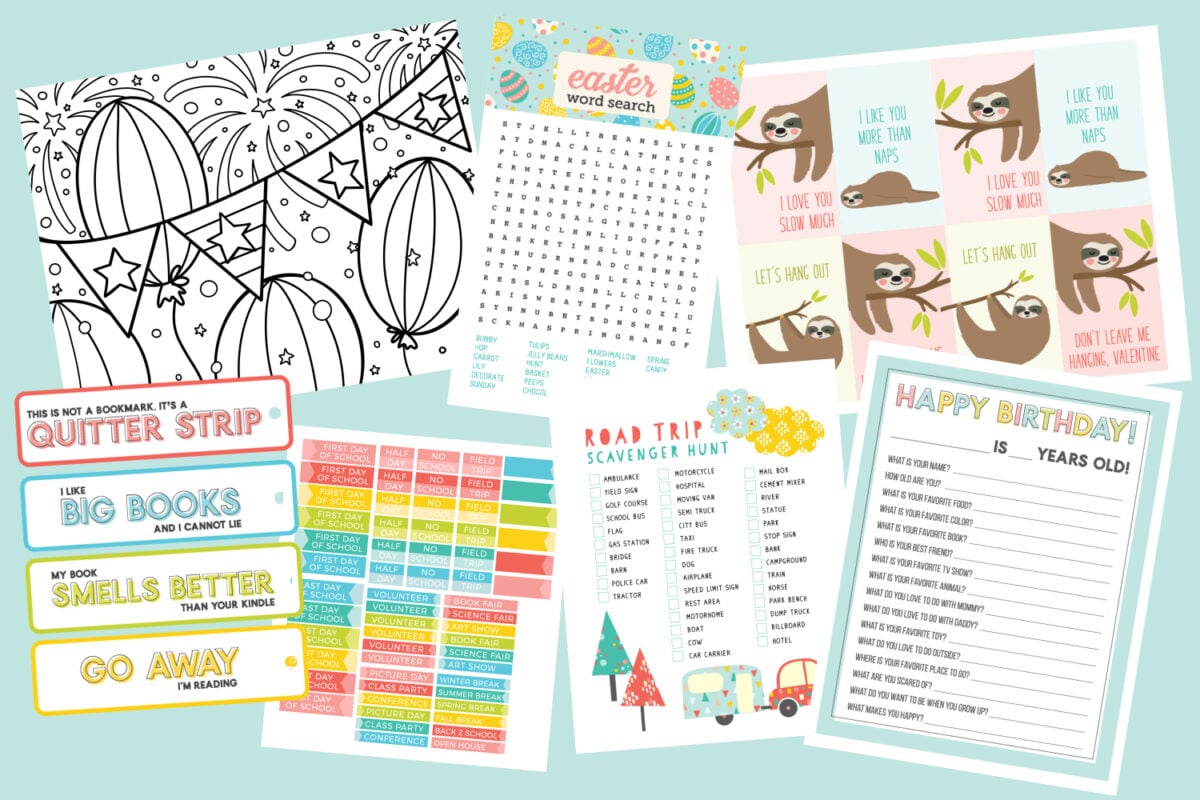 Why Should You Create Your Own Printables?
It's a good question. I mean, there are so many out there, including tons here on my blog! But sometimes, you just can't find the perfect printable. The list doesn't have the right columns. The invitations aren't the right color. The files you want are too expensive.
The answer? Design your own printables!
Additionally, if you have a blog, website, or online store, offering a useful or beautiful free printable is a great way to collect email addresses from people who are interested in your site. Or you can start an online store selling your printables!
What Kinds of Printables Can You Make?
There are so many types of printables out there—these are a handful to get your wheels turning for your own ideas!
Invitations
Shopping lists
Gift tags
Recipe templates
Checklists
Workout or diet tracking
Wall art
Journal pages
Organization planners
Kids' activities
Daily planner pages
Bookmarks
Coloring pages
Games
Illustrations
Travel planners
Calendars
Cupcake toppers
What Programs Do You Use To Design Printables?
There are so many amazing programs out there for designing printables! I'll talk a bit about my favorite, and then share some that I know other people have had success with.
Adobe Illustrator
My go-to program is Adobe Illustrator. It helps that I've been using Illustrator since the early 2000's—I've had some time to figure out the program! It has a robust toolset that makes it easy to create printables…once you know what you're doing. Specifically there are alignment, drawing, text, and illustration tools that I prefer over any other program. (Side note: I also create my SVG cut files using Illustrator—it's very powerful!)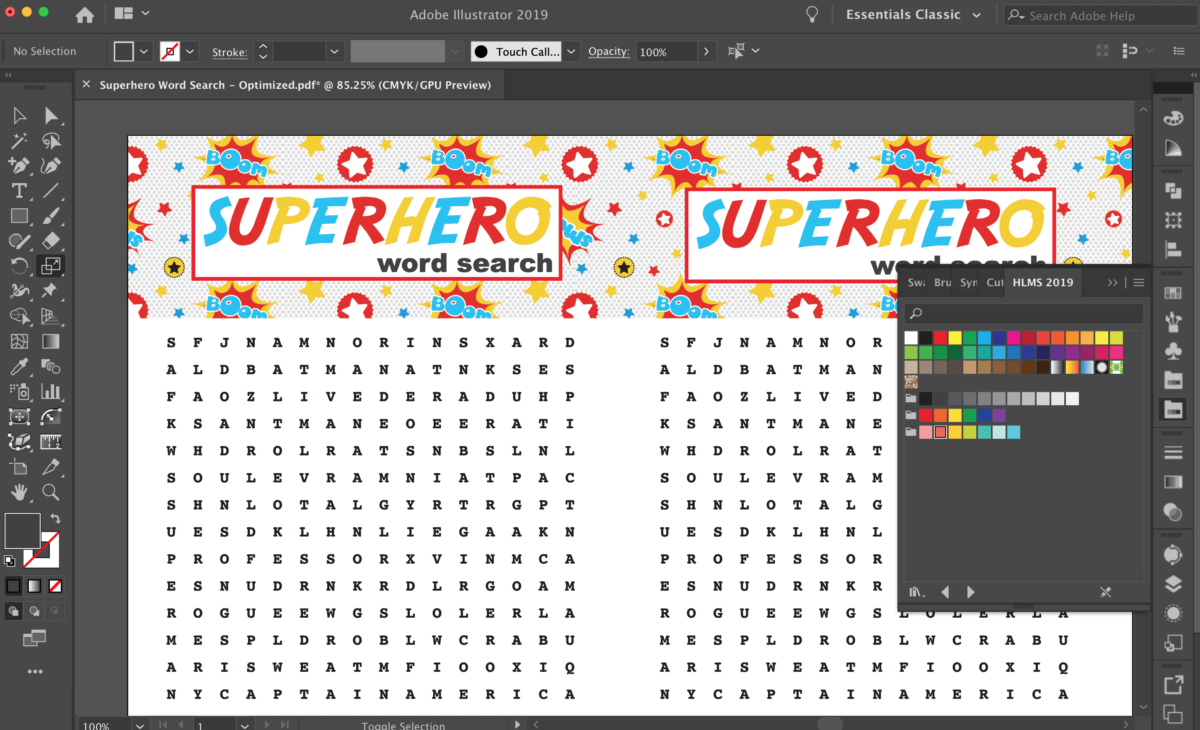 That being said…it can be design program overload if you're staring it in the face for the first time. Here are some classes that I've found helpful:
InkScape is a free vector program that is similar to Illustrator. I haven't played around with it, but it might also be a good option of you want a powerful program for designing your printables!
Canva
Canva is a great option, though the licensing can be quite complicated (check out the copyright section below). It's easy to use and there are a TON of templates, including artwork, planner pages, invitations, and more.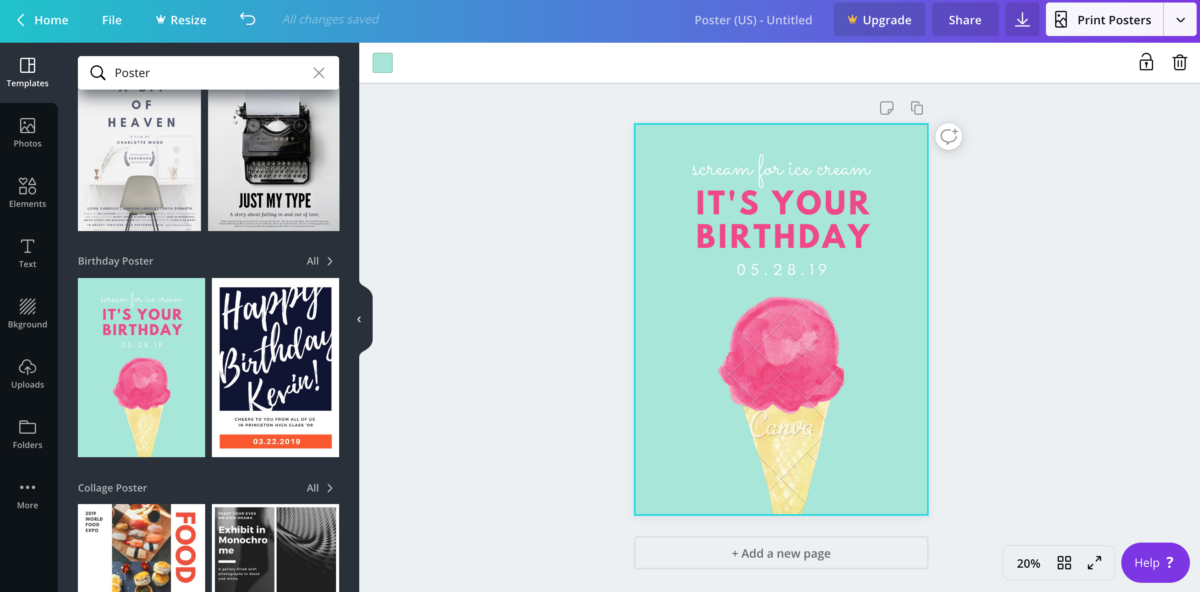 Canva is easy to use—just select a template and modify! You will pay for some of the templates and for premium images, but you only pay for what you use.
Photoshop and Photoshop Elements
If you're not a fan of Illustrator but like the Adobe program Photoshop or Photoshop Elements, they are a great option for designing printables! Photoshop and I are NOT friends (seriously, I've had it for more than a decade and every time I go in there I'm like wahhhh!). But tons of people are comfortable using Photoshop to make their printables.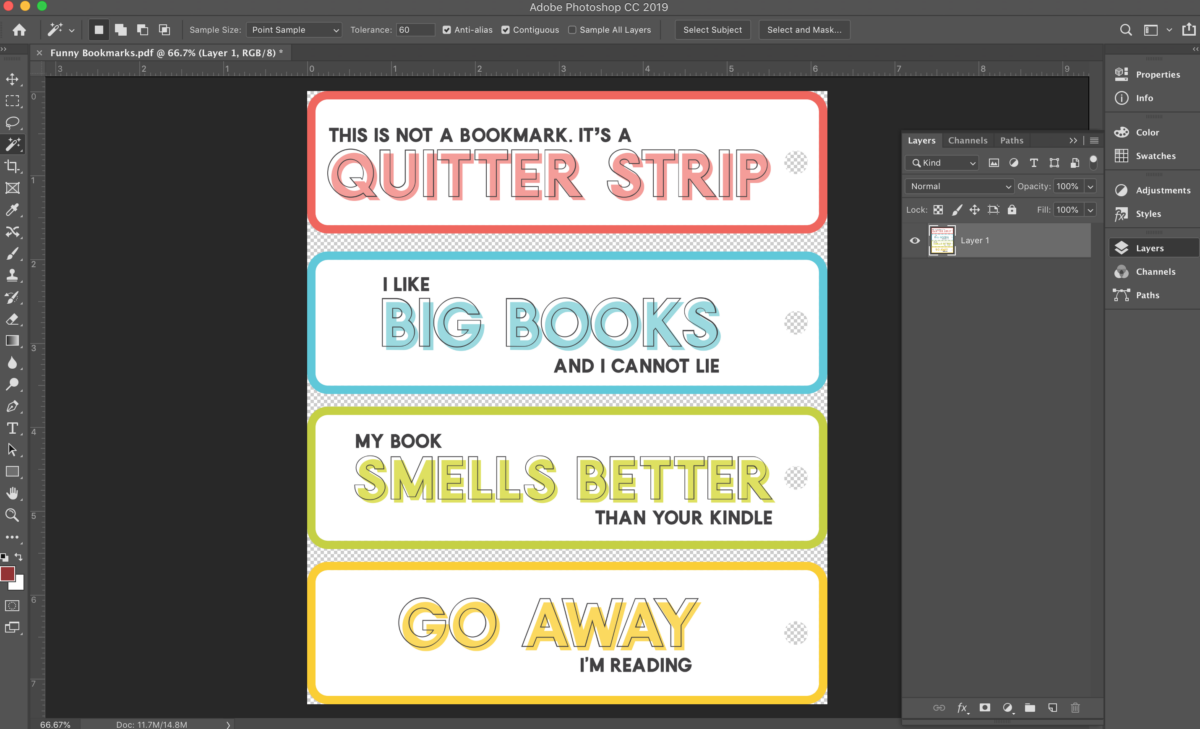 Here are a few courses for you to check out:
Microsoft Programs
I know a ton of bloggers who design their printables within Microsoft programs, including Word, Excel, and PowerPoint. There's even a course from a blogger who exclusively uses Excel for her cute printables!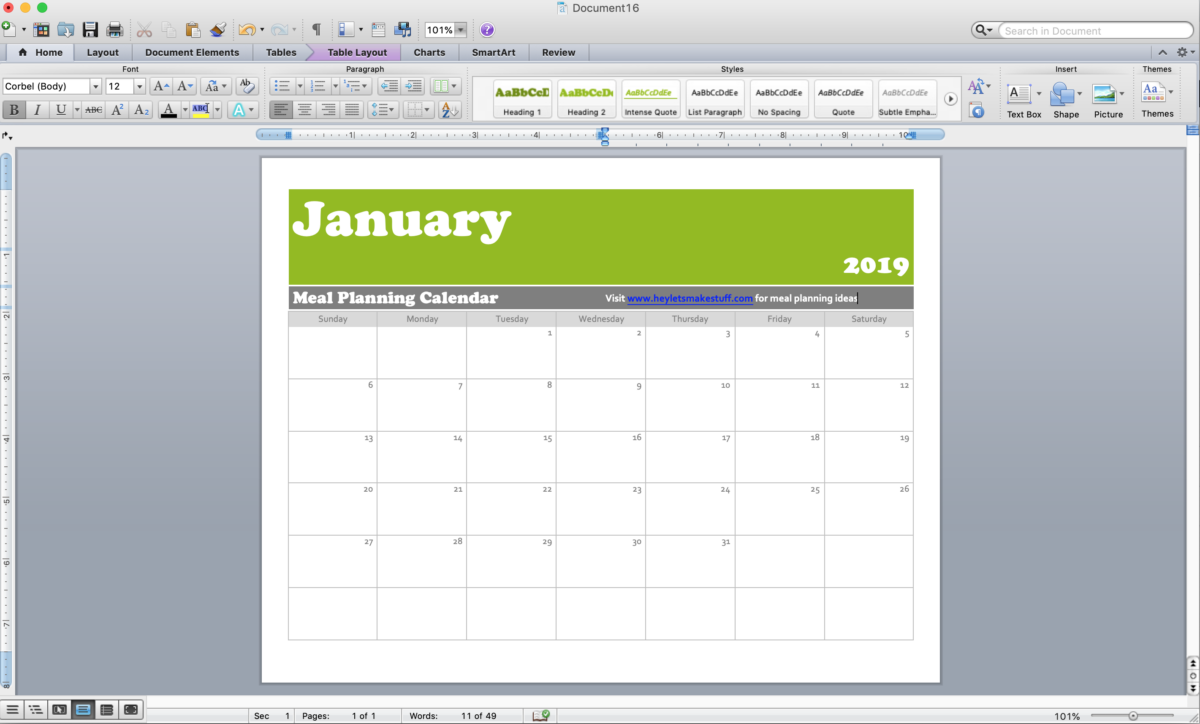 I find these programs very limiting for what I need them to do, but they're great if you're designing simple spreadsheet-style printables, like checklists and calendars. These programs are a great place to start if you're totally new to the printable scene, but be aware that there's a lot more than other programs can do!
Where Do You Find Fonts for Printables?
Fonts, fonts, I love fonts! I wrote extensively on where to find cheap and free fonts for cutting on your Cricut, and all of those tips apply to fonts for printables! The nice thing about printables, however, is that you don't need to worry about rough edges or stroke width—you can go with whatever fonts you love!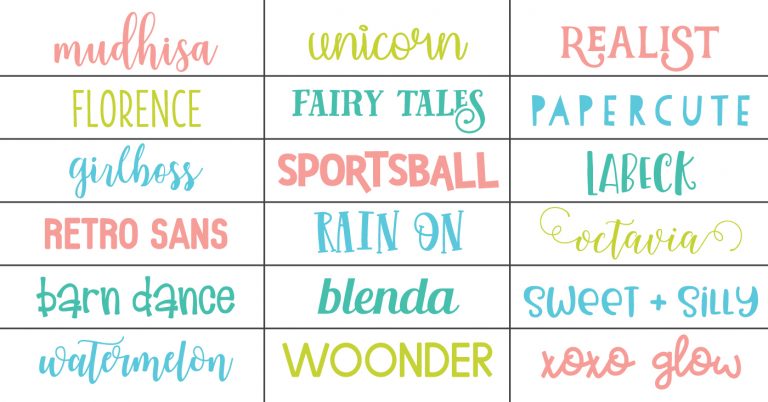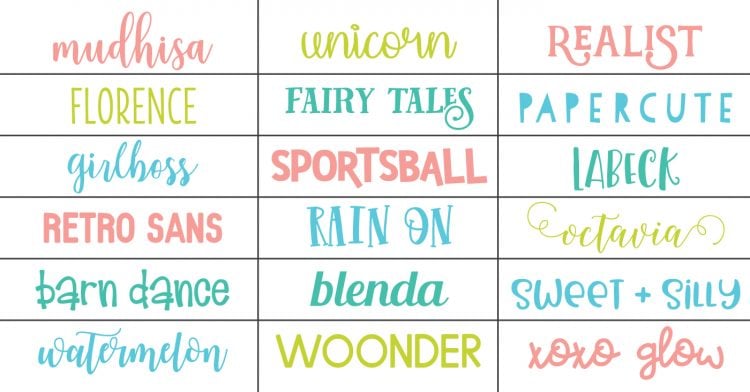 I always recommend buying fonts instead of downloading free fonts. First, this generally keeps you legal, particularly if you're selling your printables. See below for more information on the legality of using fonts when designing printables. Second, it means that far fewer people will have seen your fonts before and your printables will look more original.
Here are my favorite font sites:
Where Do You Find Illustrations for Printables?
There are so many places to find artwork for your printables. My best advice is to buy them from a reputable site. You can't just take clipart off Google and add it to your printables, particularly if you're selling them. Here are my favorite sites to find graphics and illustrations. As always, check the licensing!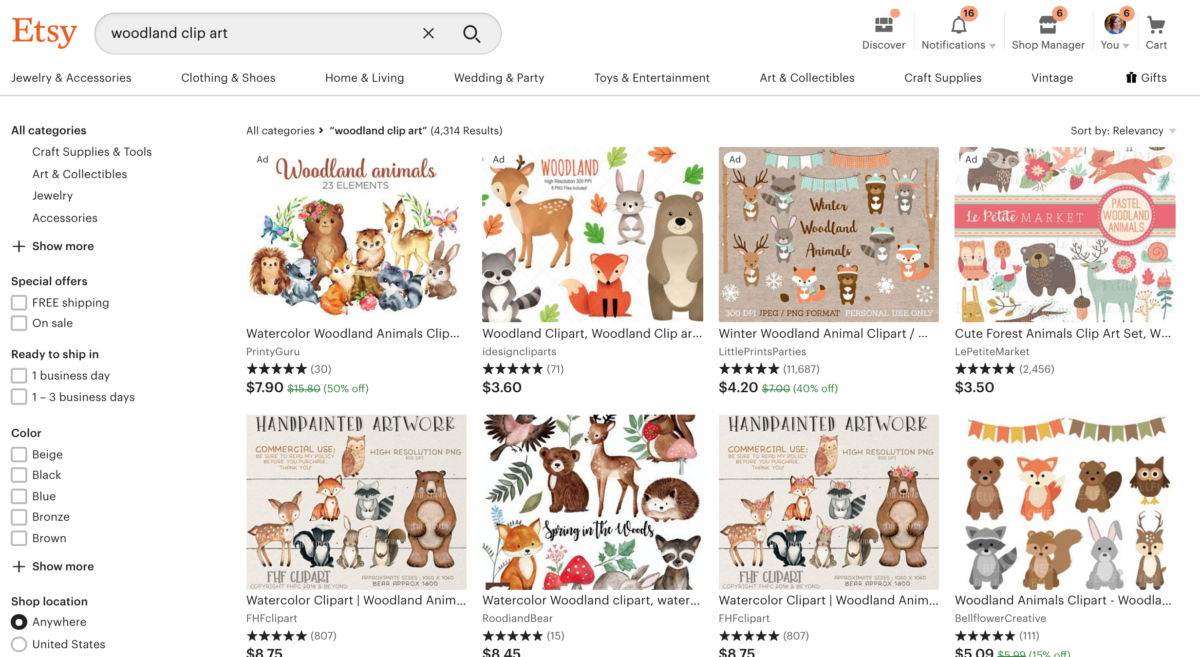 How Do I Know If I Can Legally Use Fonts / Clip Art / Illustrations?
I'm not a lawyer, and this does not constitute legal advice. If you need help with the legality of a particular circumstance, please contact a lawyer.
To start with, don't just take images off Google—you'll definitely be on shaky legal ground there.
If you download fonts and graphics from a reputable clipart or font site like the ones above, and you use them for your personal use only—making your own planner pages, or kids activities, or shopping lists—then you're pretty much good to go. Most clipart and fonts come with a personal use license.
If you're planning on selling or even offering your printables for free, however, you're going to want to make sure the fonts and graphics you are using have a commercial license attached to them. Problem is…every single file and font is different. Which means you're going to need to do your homework. For each element that you download for free or purchase, check to see the licensing agreement. Here are some things to look for:
Can you use it for digital artwork?
Are you allowed to change the files (like recoloring them)?
How many copies can you make or sell?
Who has rights to the artwork?
Does a license apply to all the artwork on the site or only to the single image you purchased?
Canva, for instance, has five license agreements. You'll need to pick the one that is right for your printable.
All that is to say is READ. Figure out what licenses each file has, and if possible store the licensing information in the same folder on your computer as the graphic/font. That makes it easy to know what you can do with each file.
How to Keep from Copying
I know we all see printables out there that we just LOVE. But stealing ideas from other people isn't nice! Here's a quick way to help keep your designs fresh and still be inspired by other printables.
When you're designing a single printable, take your inspiration from four separate sources. Choose one of these elements from each source:
Content
Style
Color palette
Composition
So basically, if you like the modern style of a pink printable calendar, use a completely different color palette (choose blues instead of pinks), change up the composition on the page (make it landscape vs. portrait), and modify the content somehow (make it a planner page vs. a calendar page). Modifying so many elements helps ensure it doesn't look like you're copying someone else's work.
How Do You Pick Colors for Your Printables?
Color theory is one of my favorite topics. I'm working on a more extensive post about colors, but here are some basic ideas for you to keep in mind when you're designing printables.
If you have a blog or a shop and want to design printables, I highly recommend you come up with 5-8 colors that are "your" colors—then use them repeatedly for all of your printables. Here is mine. I basically use these same colors for everything I do. This is SO much easier than coming up with a new color palette for every new printable.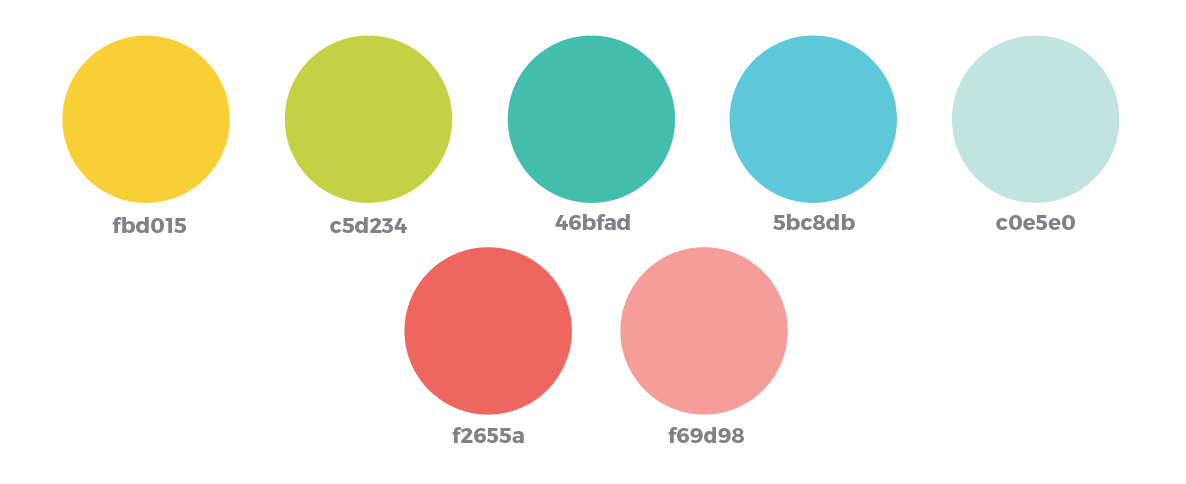 If you want to design something from scratch, you can always follow basic color theory, or you can head to a site like Design Seeds for a huge array of color palettes to choose from. I am pretty sure that one of their palettes was the jumping off point for my palette above.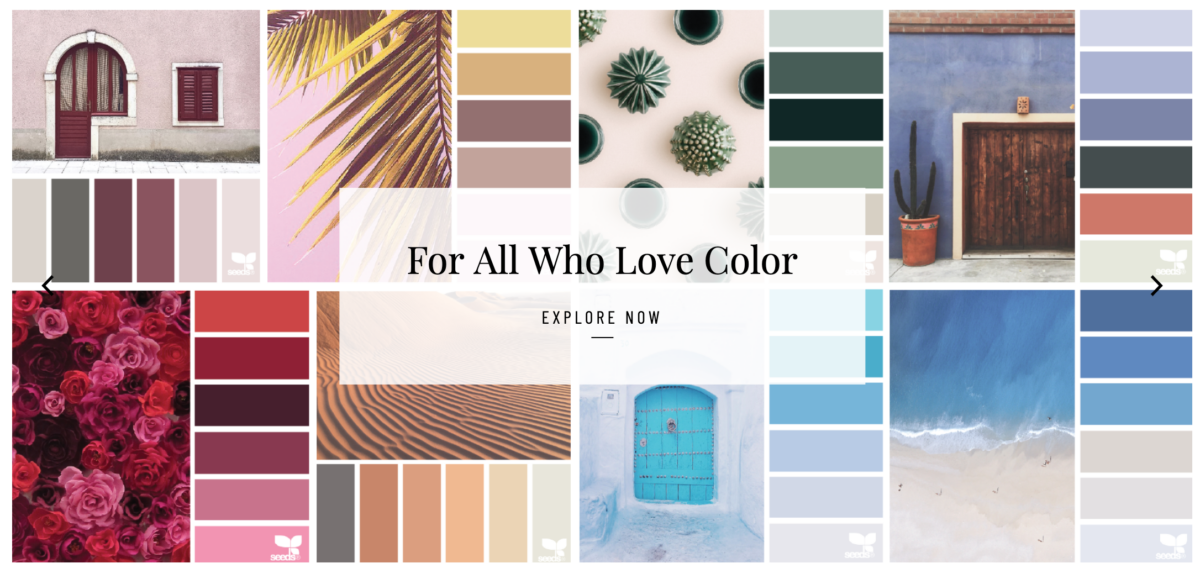 Basic Printable Design Concepts
Here are a few more things you want to keep in mind when designing your printables
Document Sizing
Create your document in the same size as your final printable. For example, you may want people to be able to print an 8″ x 10″ for a frame…but most home printers print 8.5″ x 11." Create your document at 8.5″ x 11″ and then keep your actual artwork within the 8″ x 10″ margins for framing.
Function Comes First
Your printable could be the most beautiful printable of all time…but if it's not actually useful for users, it's going to fall flat. Make sure that whatever you're designing actually works for your audience. For instance, if you're making a checklist or calendar, is there space to actually write on the printable? Think through the function before you really get to embellishing your printable.
Maintain Proportions
Do not distort artwork and fonts to fit your area—this is a common "amateur" mistake. Instead, hold down the shift key to maintain the proportions of your fonts and image boxes. This creates a much more professional look.
Keep an Eye on Alignment
Always pay attention to alignment! Aligning the text and graphic elements on your page helps create an ordered appearance by ensuring the elements have a pleasing relation to one another. Many of the design programs above help you with alignment tools, allowing you to easily center your elements or align them to a right or left margin.
Use Repetition
Repeat elements within your design, particularly fonts and colors. Repetition helps strengthen the overall look of your printable and ties together all the different elements in your design.
Watch Printer Ink
You can design black printables with white writing, but keep in mind the amount of ink that people will need to use to print your printables. You may be able to rework your designs a bit to help save on ink.
Create Your Own Templates
Don't reinvent the wheel for each new printable. Use your current printables as a template for new ones. For instance, I have a lot of word searches on my blog—and for all of them, I used the same basic layout and fonts for the word search itself.
Give Instructions
If your printable is something a little more than just a sheet to print out—like gift tags that need to be cut or something that needs to be folded—include instructions to your user.
Include Your Own Copyright Information
Just like you don't want to steal from other creators, you don't want people stealing from you! Include some information your listing, or bundle it with a PDF with your policy. You can see an example of my own policy here.
What Printer Do You Use to Print Printables?
I get asked all the time what printer I use. I used to have a Canon inkjet printer and it worked fairly well. I always wished the colors were more vivid though. A few months ago, I upgraded to a big fat Xerox Phaser laser printer—oh I love the thing! It's huge, but it really does put out a much brighter, prettier result.
So which one's for you? Take these pros into consideration:
Inkjet: Inkjet printers are generally less expensive than laser printers, and the ink is less expensive than laser toner as well. They also tend to be smaller than laser printers, which is helpful if you don't have a lot of space. Inkjet printers do not take a lot of time to warm up, either.
Laser: Laser printers are going to give you a more vivid result than inkjet, including blacker blacks. While it takes a while for some of them to warm up, they print a lot faster than an inkjet. Toner cartridges last longer than inkjet cartridges and don't tend to clog as easily.
What Kind of Paper Do You Use for Printables?
For the most part, I just use a high-quality printer paper from Amazon. For art prints, I use a white cardstock.
I hope you found this guide helpful! If you have any questions about designing printables, let me know in the comments!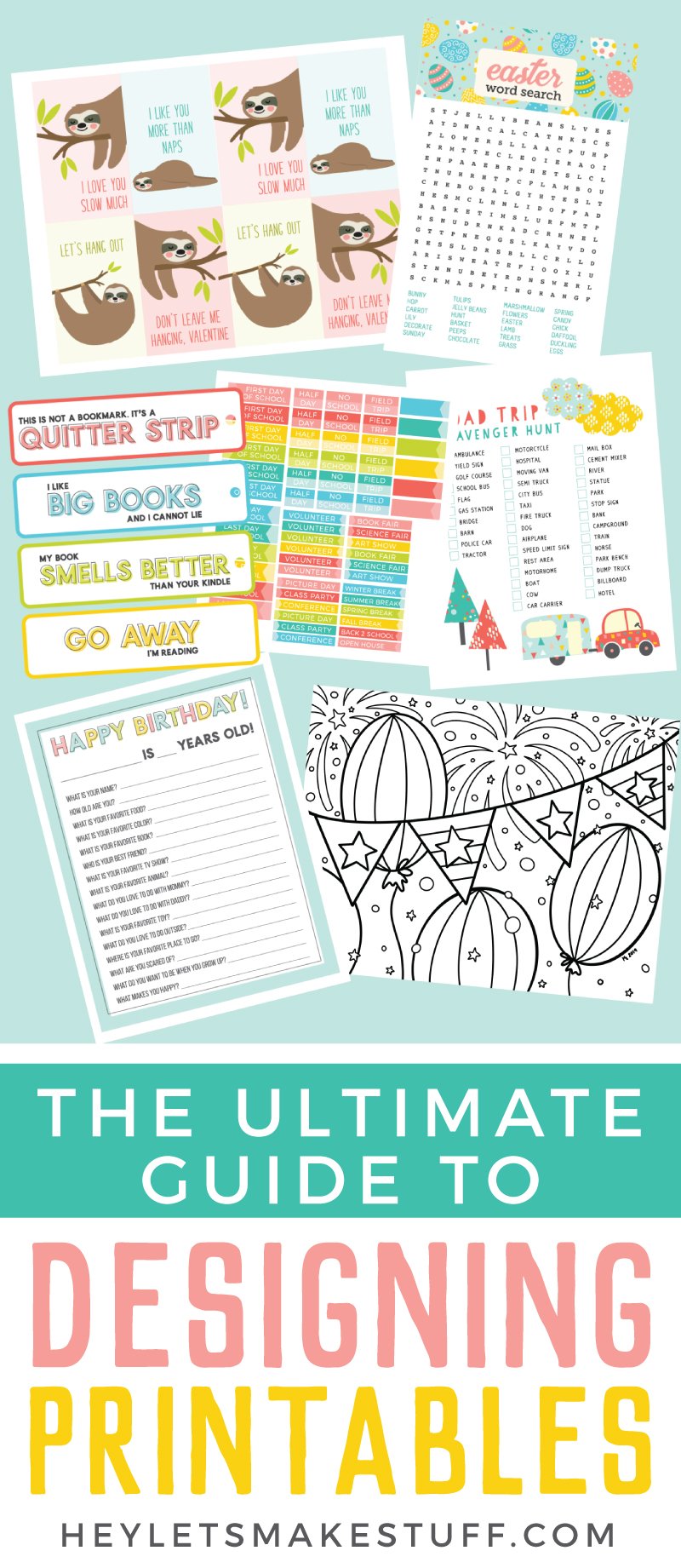 So Many Printables!
[ess_grid alias="printable"]