Make sure the tooth fairy can find your little one's tooth by making this sweet customizable tooth fairy pouch using your Cricut Explore and Cricut EasyPress!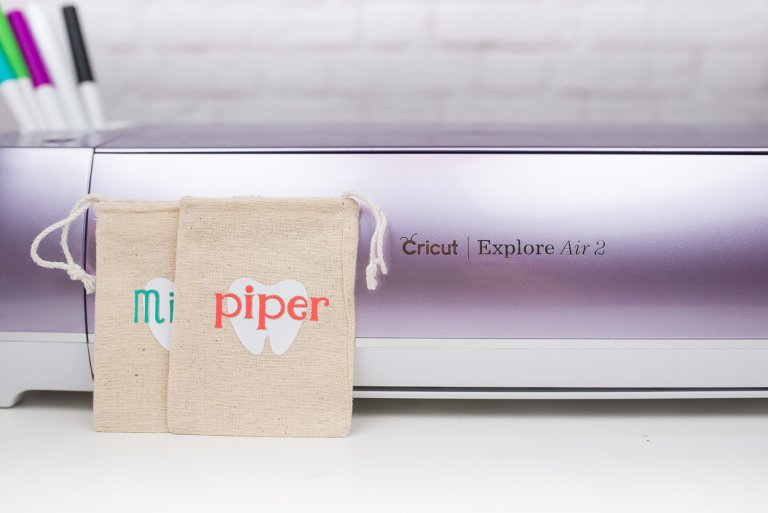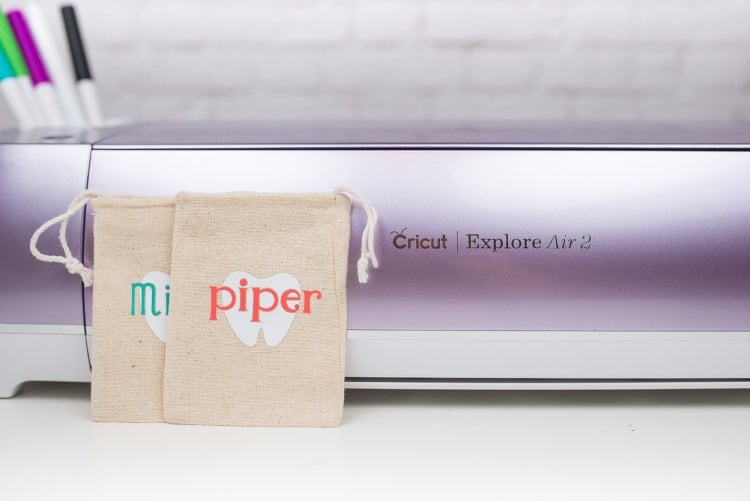 This post is sponsored by JOANN. Thank you for supporting the brands that support Hey, Let's Make Stuff!
There are a handful of things that I am legitimately not looking forward to when it comes to parenting. One of those things was potty training, and thankfully we're pretty much through that with our boys. The next big one is losing teeth. I am pretty squeamish (okay, a lot squeamish!) with stuff like that, so loose teeth are definitely something that I'm going to have to hand over to my husband for the most part. Having twin boys means that at some point we're going to have 40 lost teeth! *dies*
Since I don't want to deal with the actual loose teeth, I'm going to revel in my role as the tooth fairy! Today I'm sharing an easy way to use your Cricut to make a customizable tooth fairy pouch using my gorgeous new Wisteria Cricut Explore Air 2 and Cricut EasyPress! These machines are available at JOANN—even better, this Cricut Explore comes with all sorts of extra goodies:
Tons of materials, including SportsFlex iron-on vinyl, embossed foil paper, and holographic sparkle vinyl
XL scraper
Weeding tool
Array of pens
I know so many people who just love the color purple—these Wisteria machines are made for you!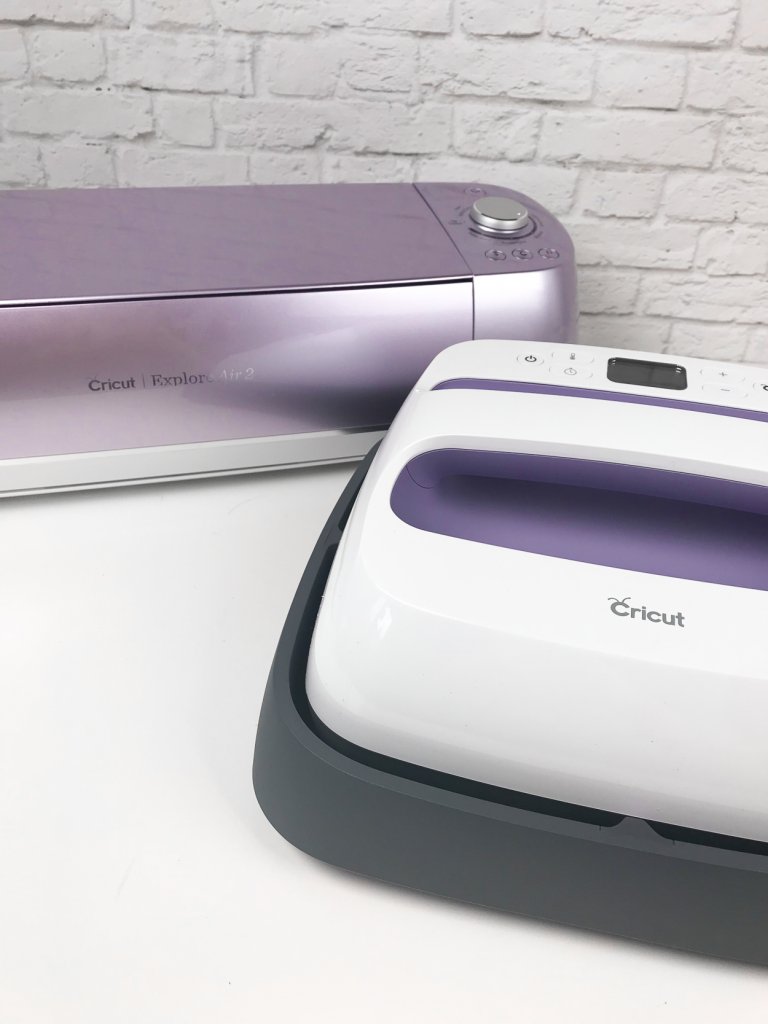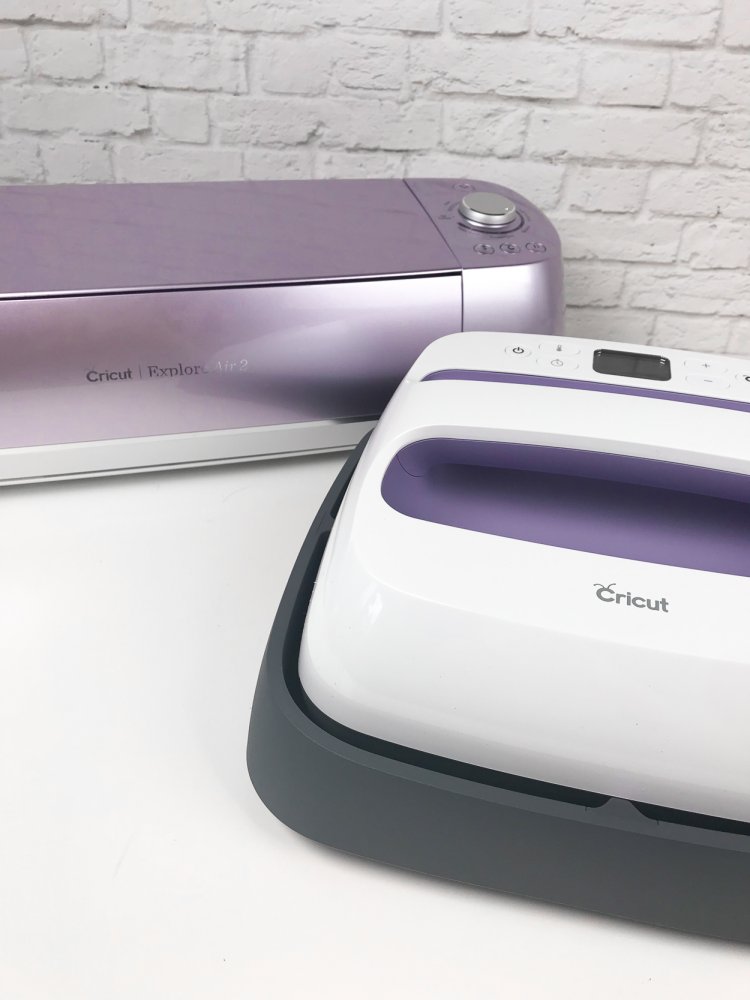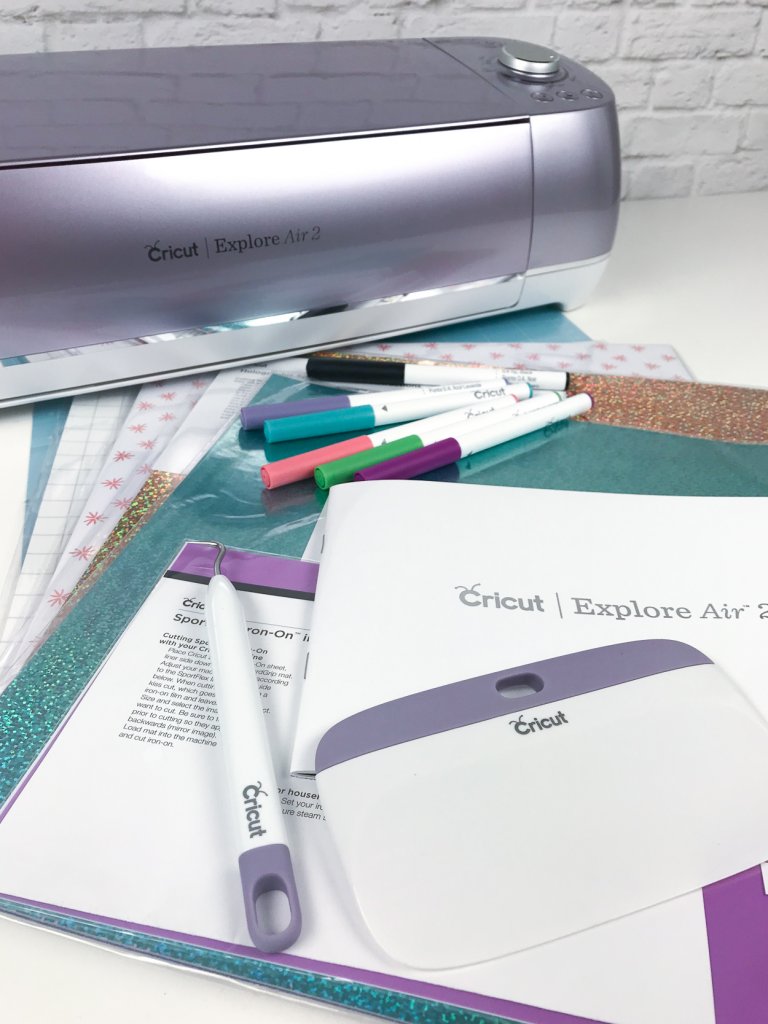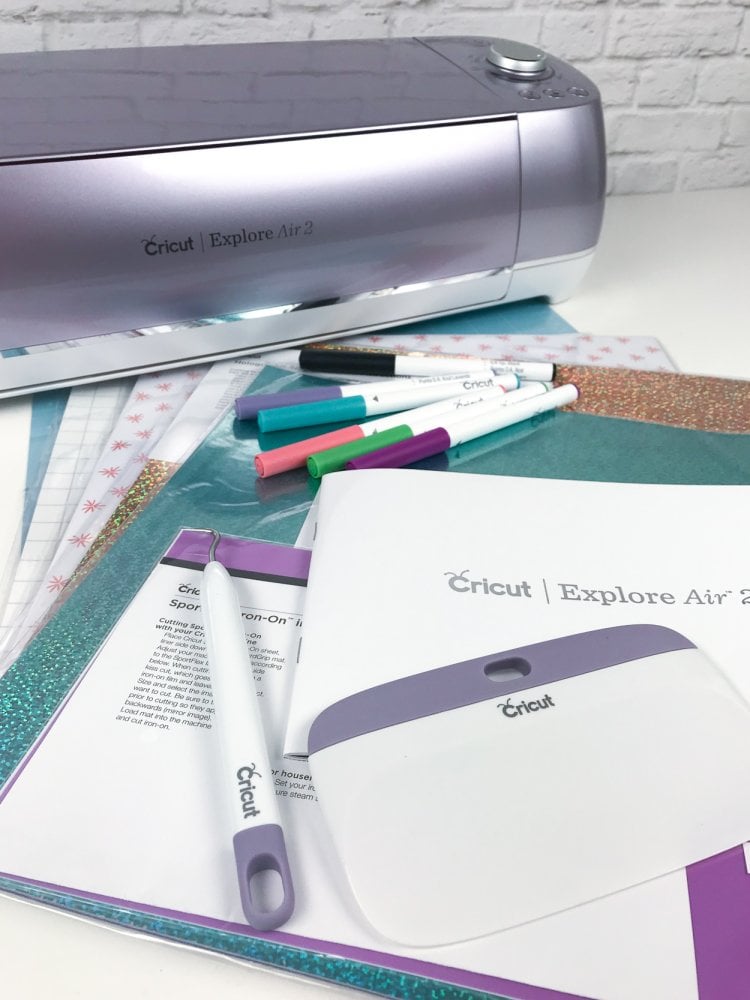 Let's make something using these new machine! My boys are still a few years away from losing their first teeth, so I'm making these tooth fairy pouches for a friend's son and daughter. It's super easy and it will also get you familiar with using Slice in Cricut Design Space.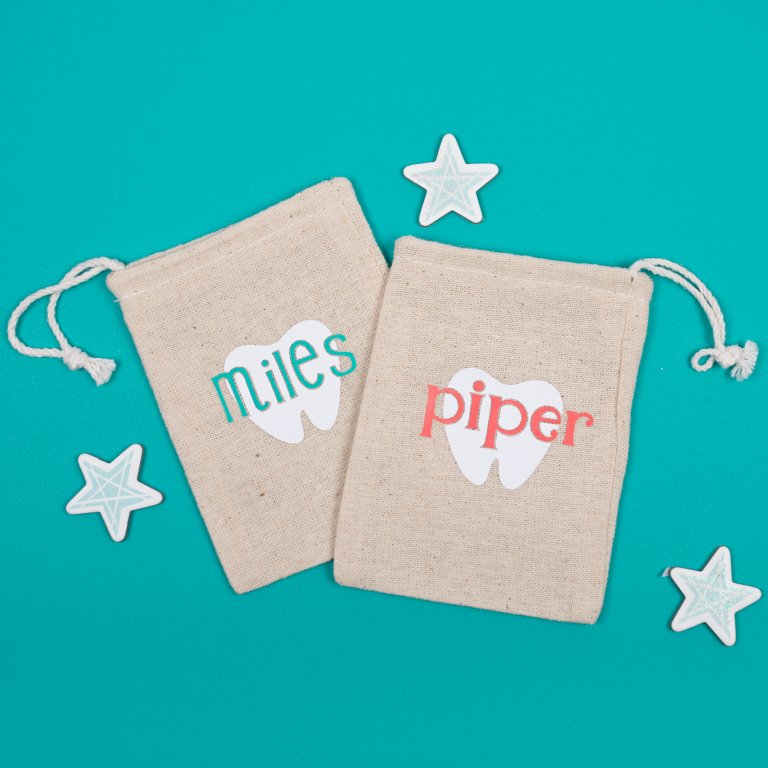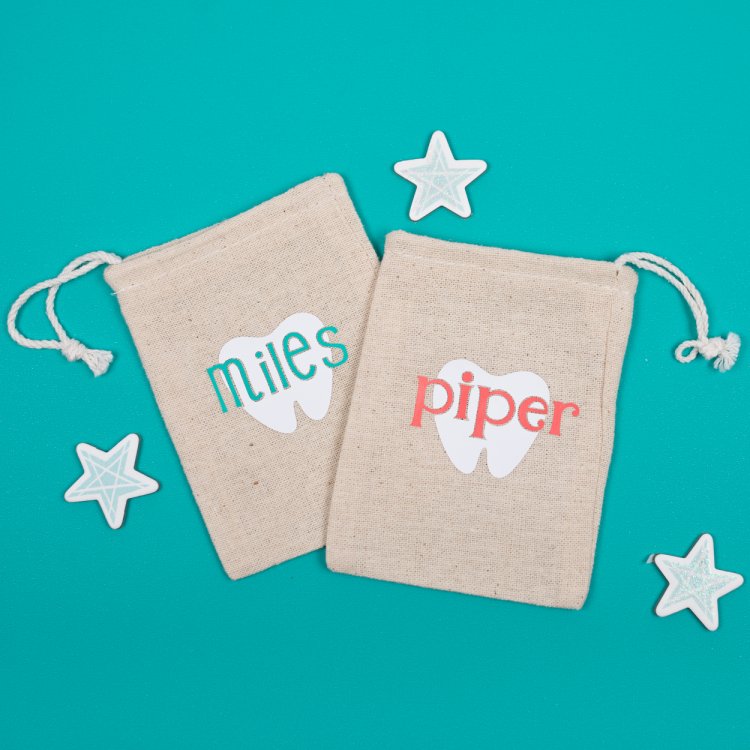 Start by opening a blank Canvas in Design Space. Go to Images in the left Design Panel and search for "tooth." You can can also search for the file we're using by typing in #M22992CA. It's the center tooth in the below screenshot: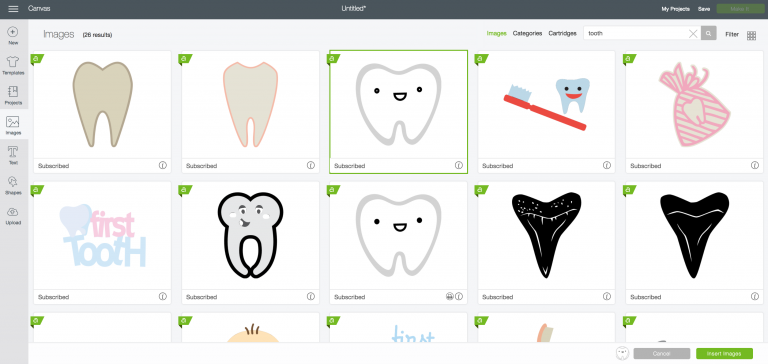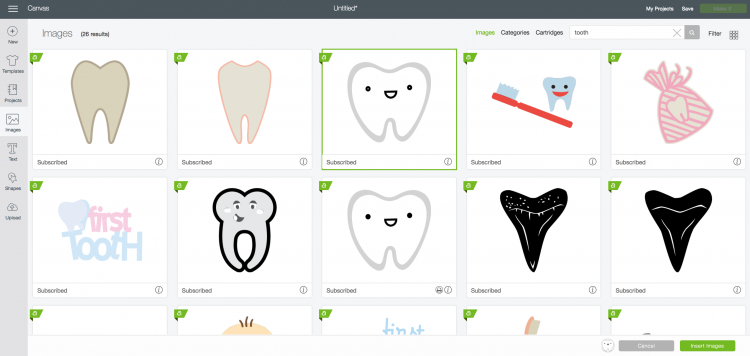 Then, in the Layers Panel, click on the face and white tooth layers and delete them, leaving you with the gray piece. We will cut the tooth in white iron-on vinyl, but using the gray layer makes it easier to see what we're doing.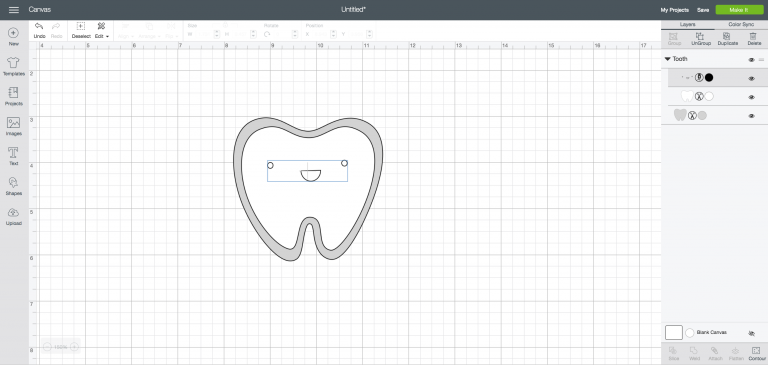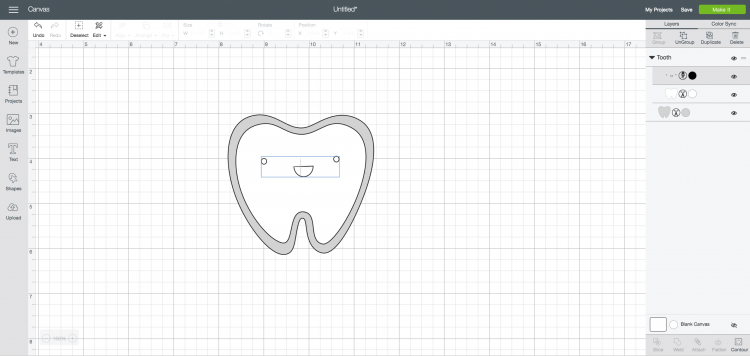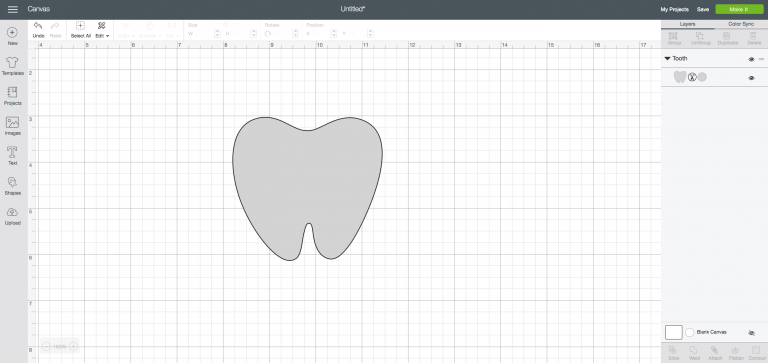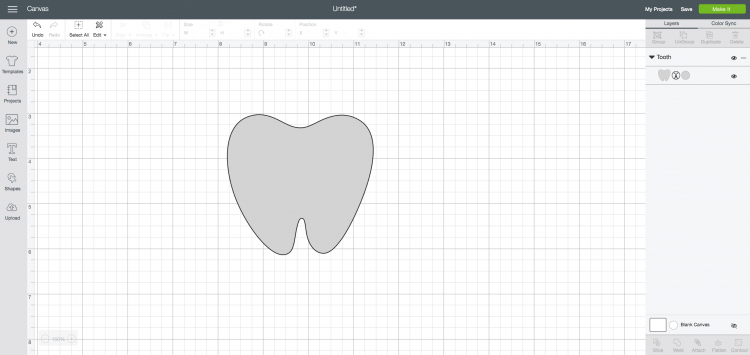 Then, using the text tool in the Design Panel, type your kid's name.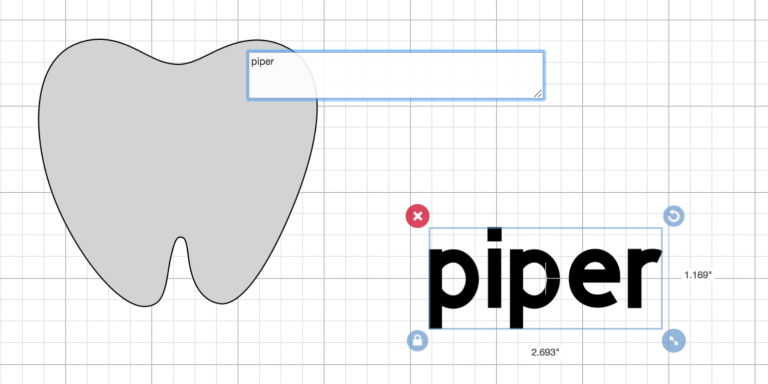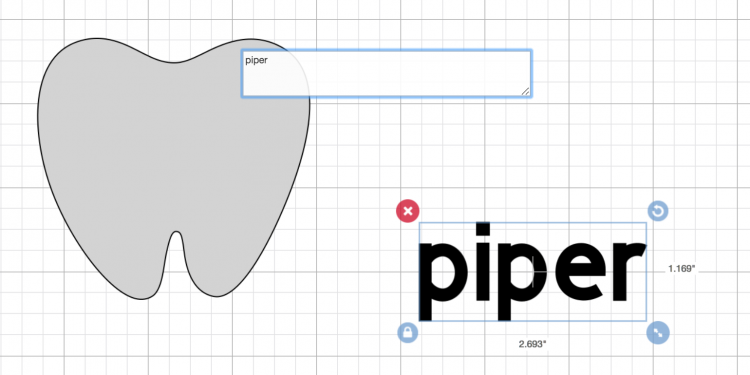 Then we want to change this to a Cricut font that has an outline. To do this, go to the font dropdown menu and on the right side, click "Filter" and select "Multi-Layer."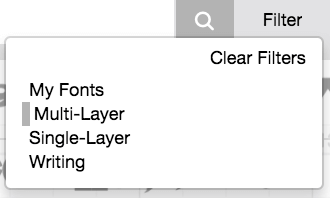 This will narrow your choices down to just fonts that have more than one layer. Then choose one you like! I chose Alphalicious Short Stack for Piper and Cherry Limeade for Miles. Change the letter spacing if you feel the letters are too far apart. Then copy and paste a second copy of the name.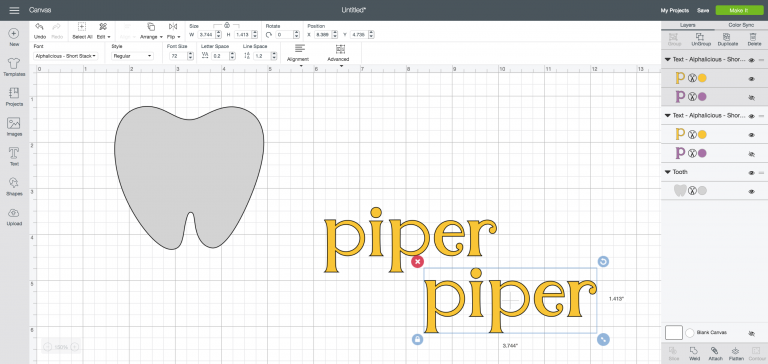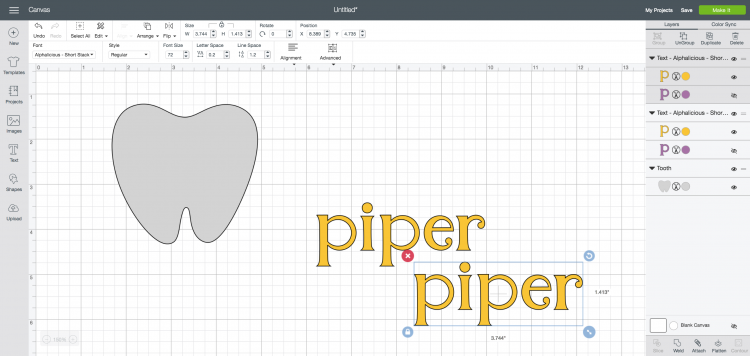 In the Layers Panel, make visible the outline layer by clicking the "eye" icon.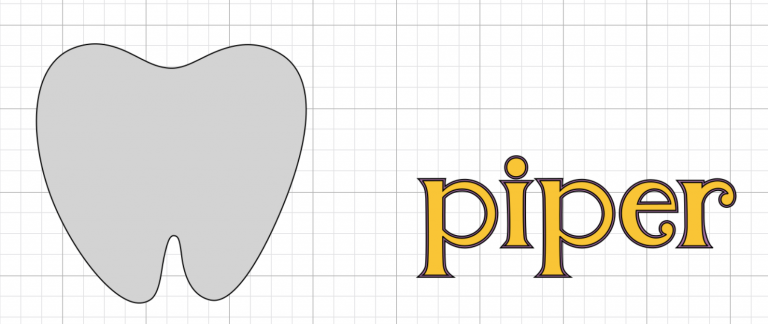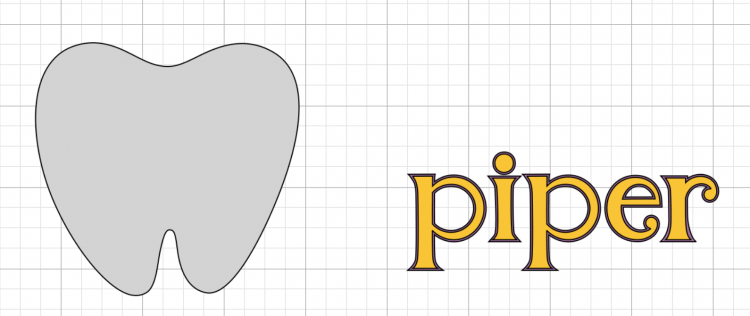 And then delete the main font layer, leaving the outline only.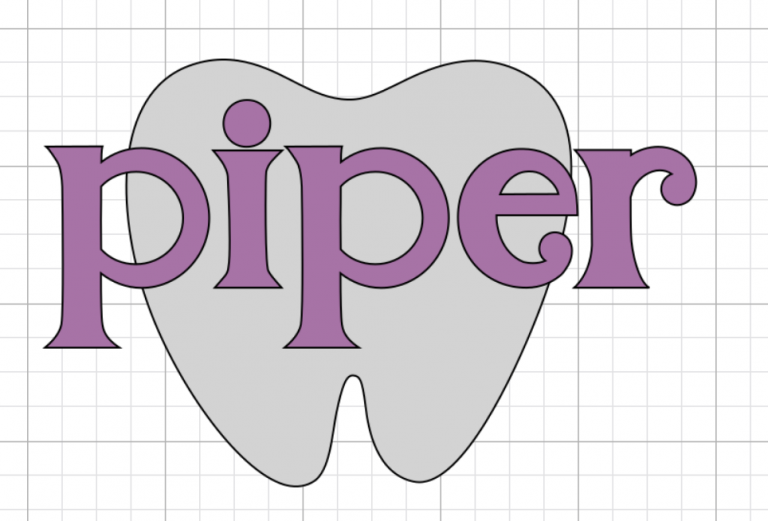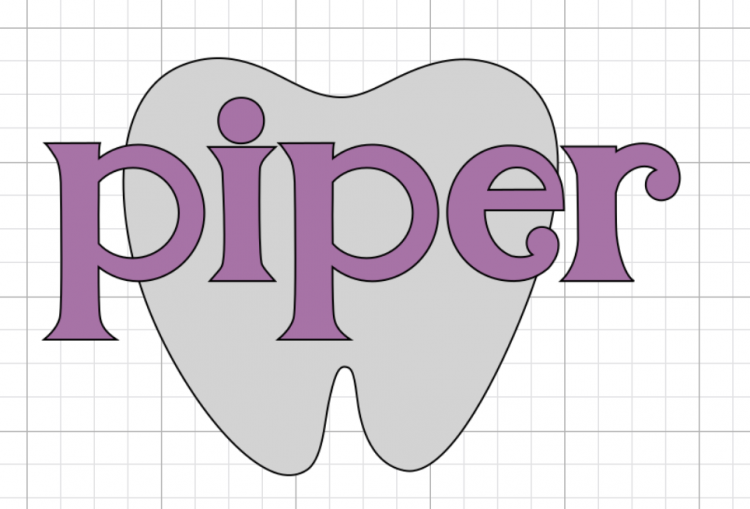 Then select both the name and the tooth and click "Slice" at the bottom of the Layers Panel. It will slice tooth and the name.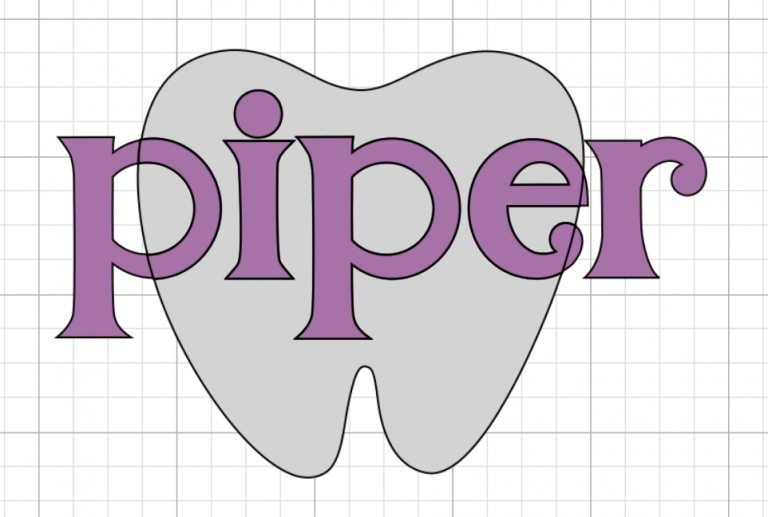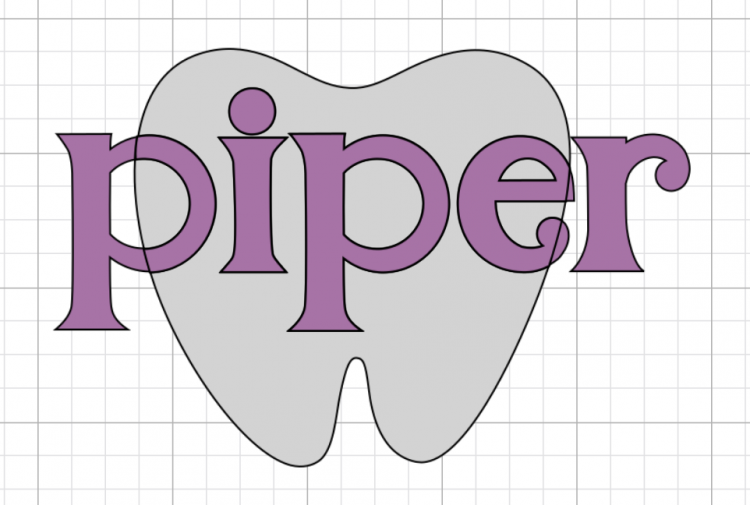 Delete the purple letters (there will be two — the part of the letters outside the tooth and the part of the letters within the tooth.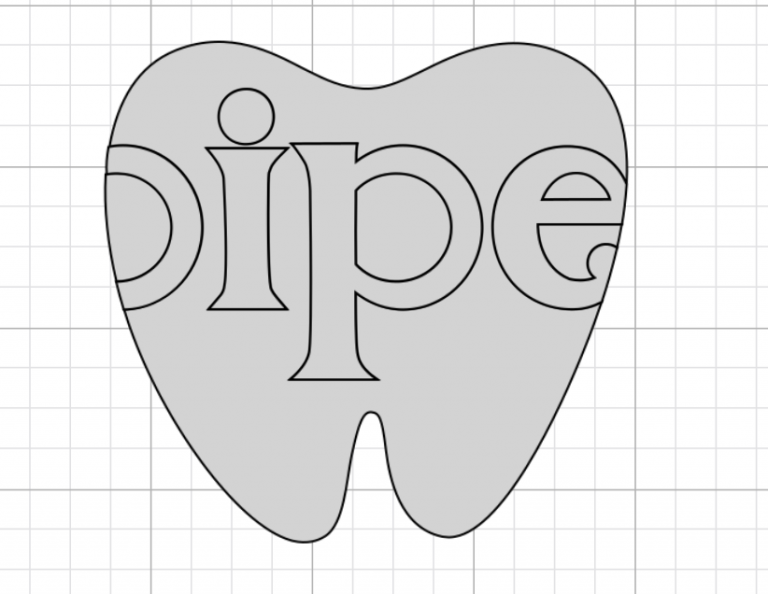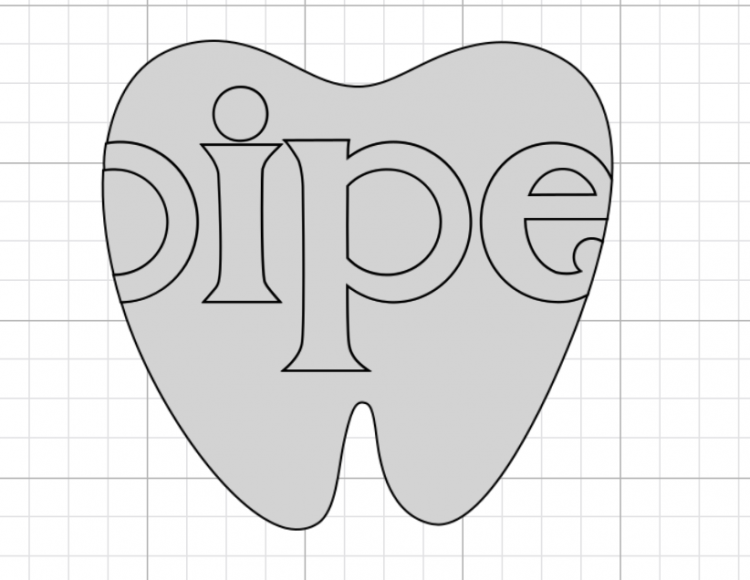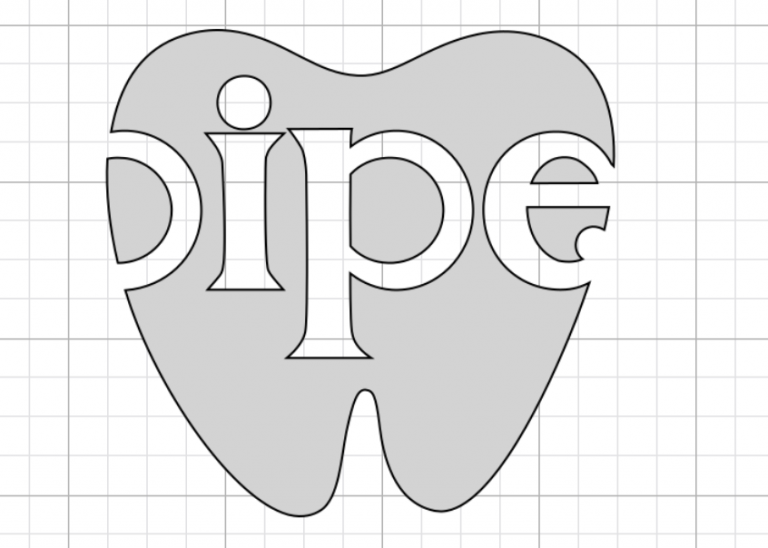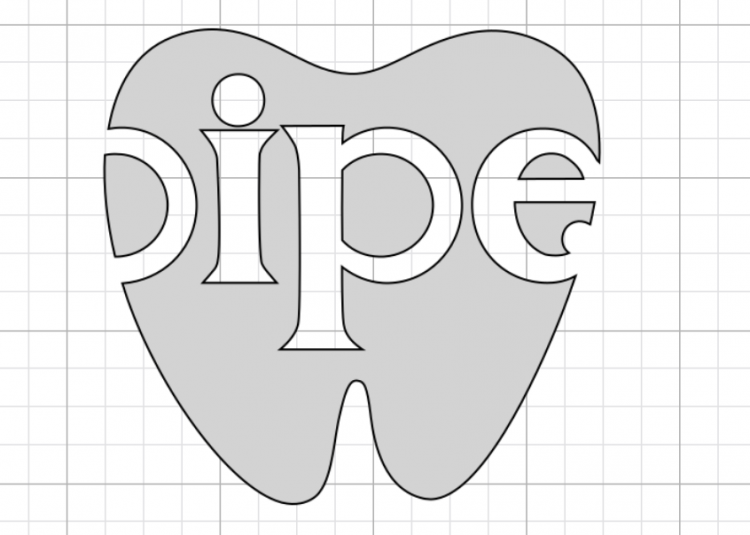 Then delete the gray letters, leaving you with an outline of the letters.
Then move the other name you copied earlier on top of the tooth to make sure it all fits together. Change the colors of the tooth and name, if you'd like, to visualize what your final project will look like. Voila! You're ready to cut!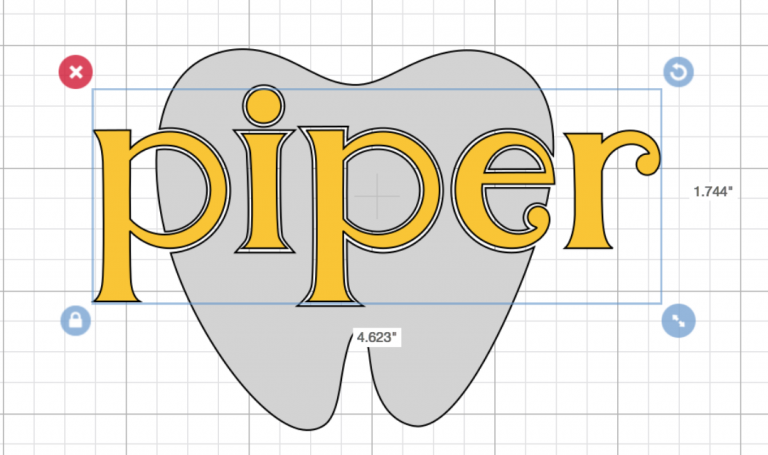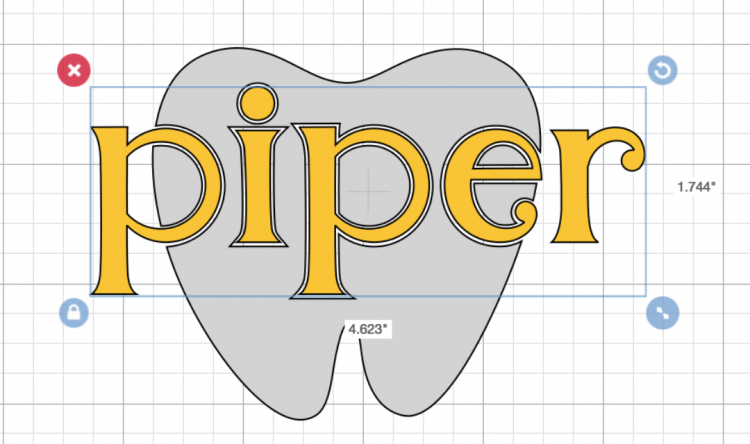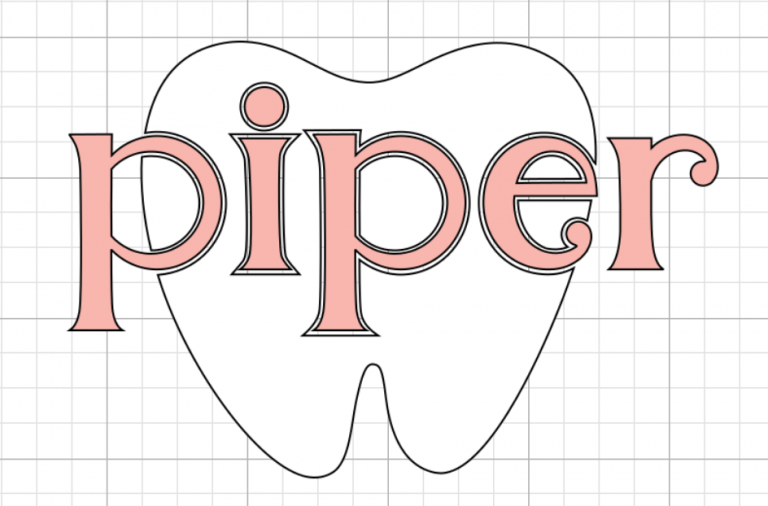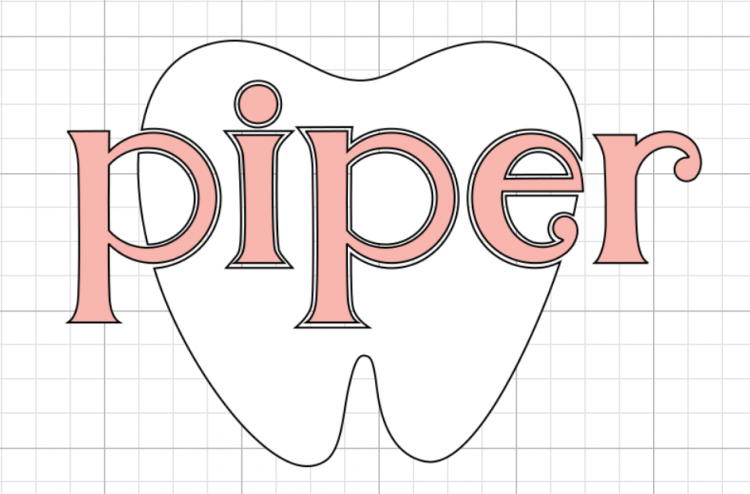 Cut out your two pieces of iron-on vinyl and weed out the negative space. The Wisteria Cricut Explore bundle comes with a matching weeding tool!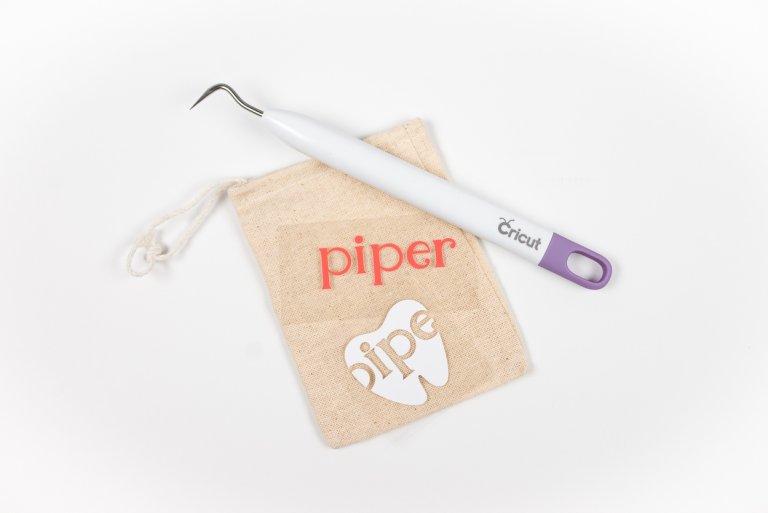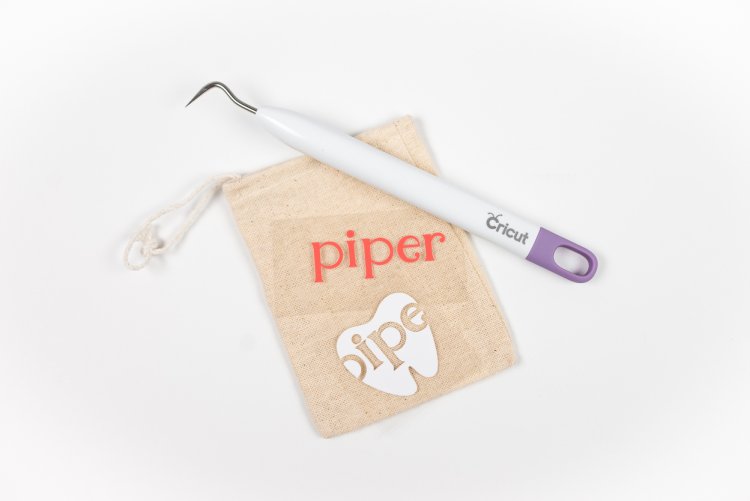 Then, use your Cricut EasyPress or iron to adhere the tooth, and then the name, to a small pouch (I found these in-store at JOANN).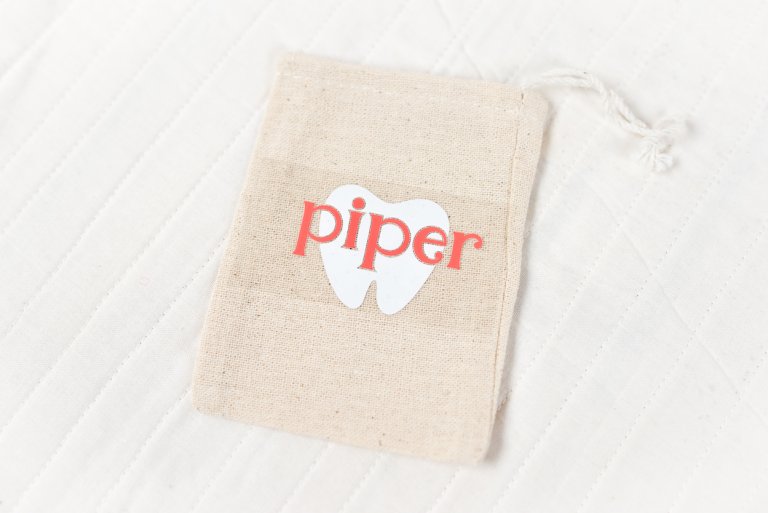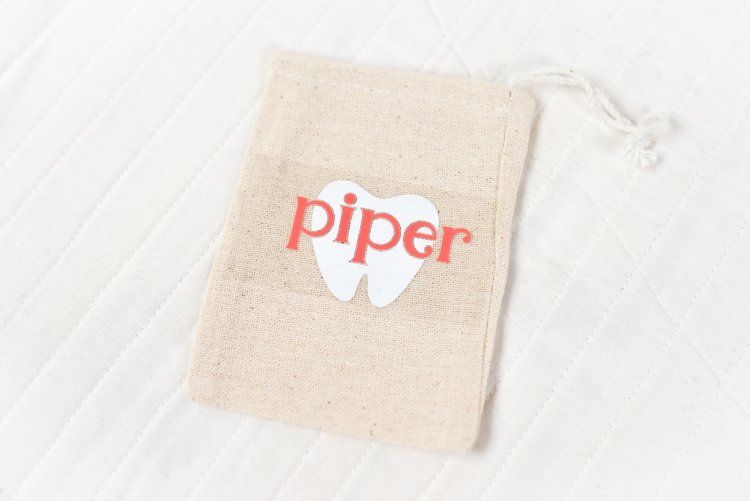 If you haven't heard of the EasyPress, I have a helpful post here. I can't stress to you how much I love my EasyPress. I don't think my iron has seen the light of day since I brought my EasyPress home!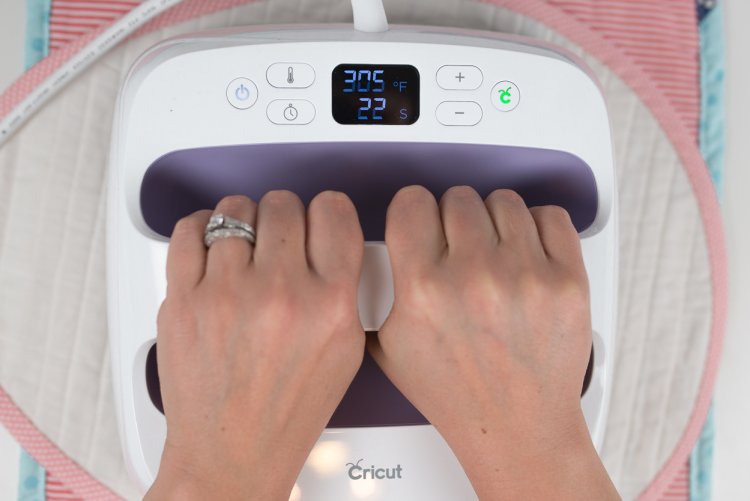 Once you have your two pieces adhered, you're done! I love this project because it's easily customizable right in Cricut Design Space—no extra files required. A super cute and easy project to get you started using your Cricut Explore and Cricut EasyPress! And I'll be over here preparing myself for all those loose teeth in my future!