Use your Cricut Explore Air 2 to make this modern geometric buffalo pillow using glitter iron-on vinyl!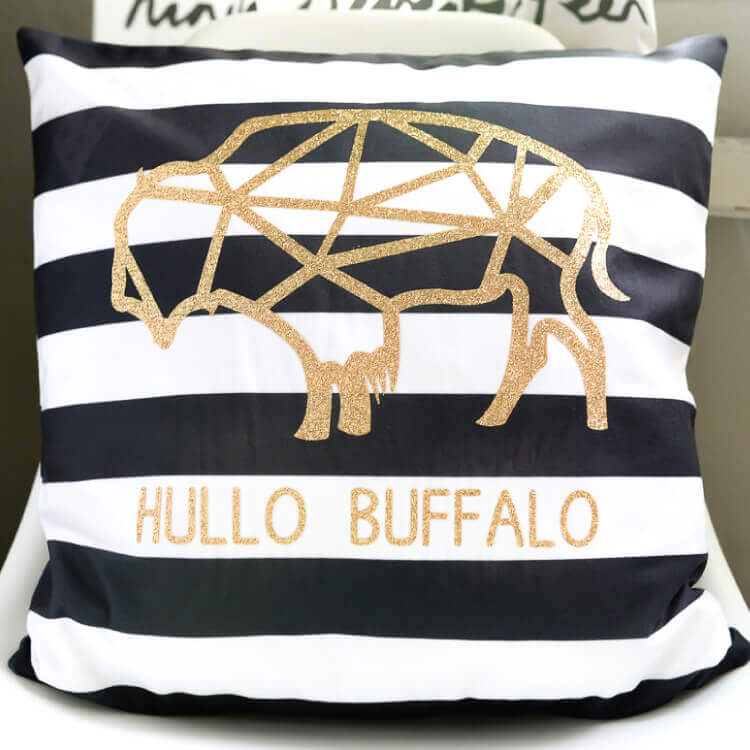 Cricut sent me a new Cricut Explore Air 2 in exchange for this post. All opinions are mine, and it's my opinion that Cricut is awesome!
You guys all know that I love my Cricut Explore. What I thought was only a scrapbooker's tool ended up being my absolute favorite thing to use for all sorts of crafting — holiday, home decor, gifts, parties, you name it. I use it all the time!
So when a new mint Cricut Explore Air 2 showed up on my doorstep last week, I did a total happy dance! I did an unboxing on Facebook Live and shared some of my favorite projects I've done with my Cricut.
How does this new Air 2 compare to my original Explore? The Cricut Explore Air 2 will write and cut my projects up to twice as fast! I do a lot of intricate cutting (like these hot air balloon pennants), so this is an awesome new feature that will save me a ton of time. It also has built-in Bluetooth connection so I don't have to drag my laptop over to my Cricut to plug it in, every time I use it.
Somehow Cricut made a fast and easy-to-use machine even faster and easier to use! And did I mention it's mint? Seriously. I die.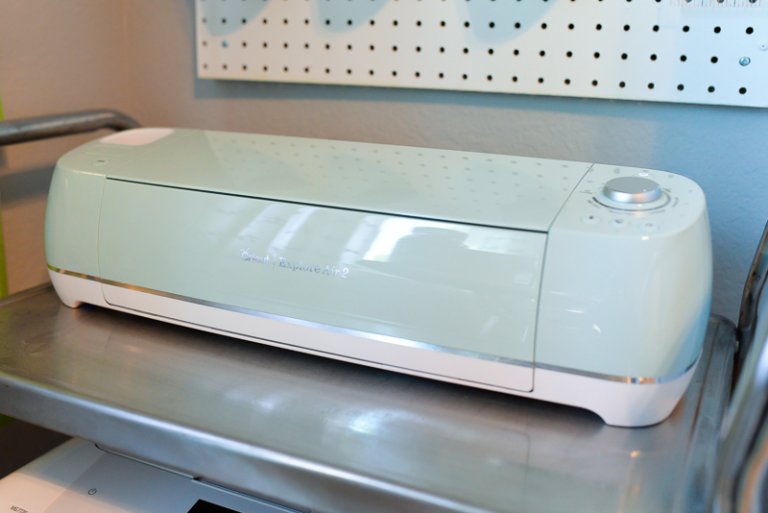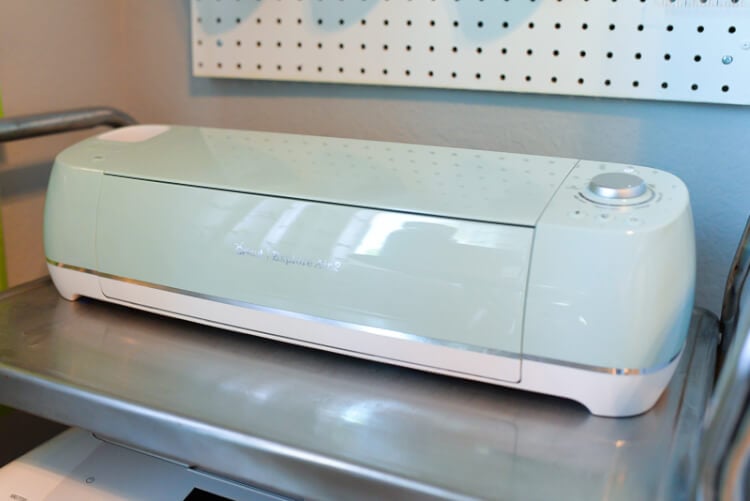 It even matches the mint buckets that hang right above it. Hashtag fate!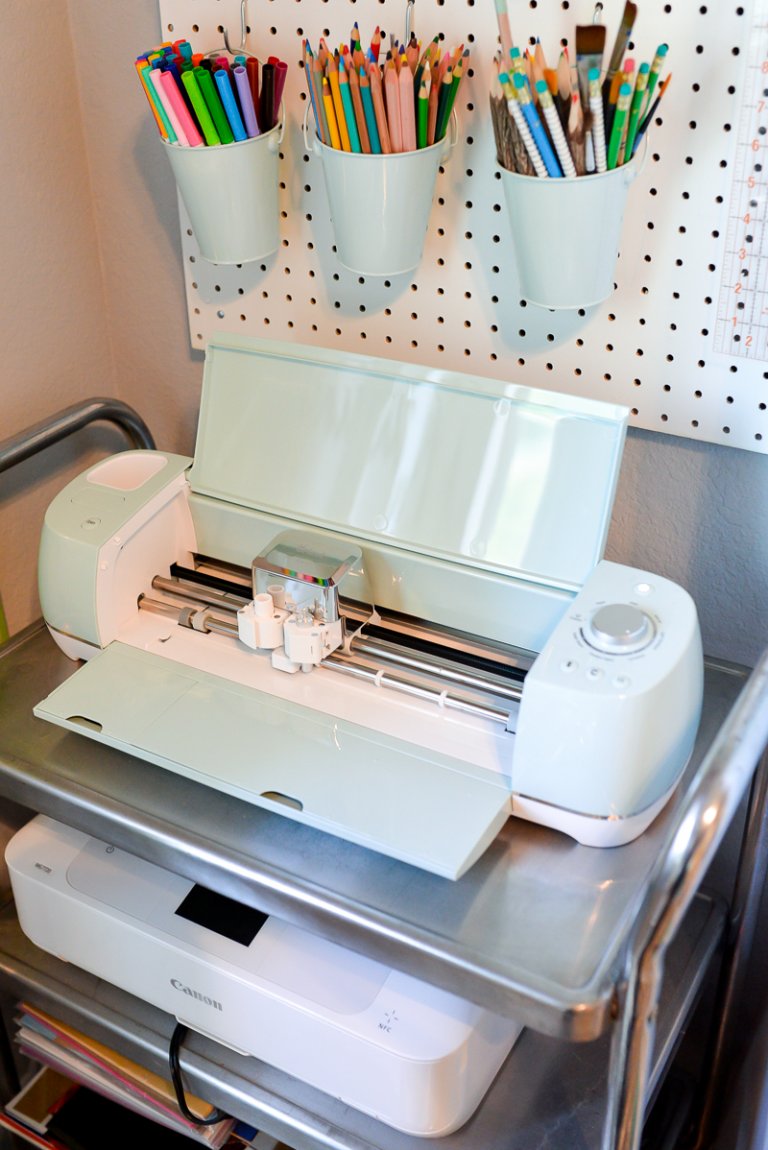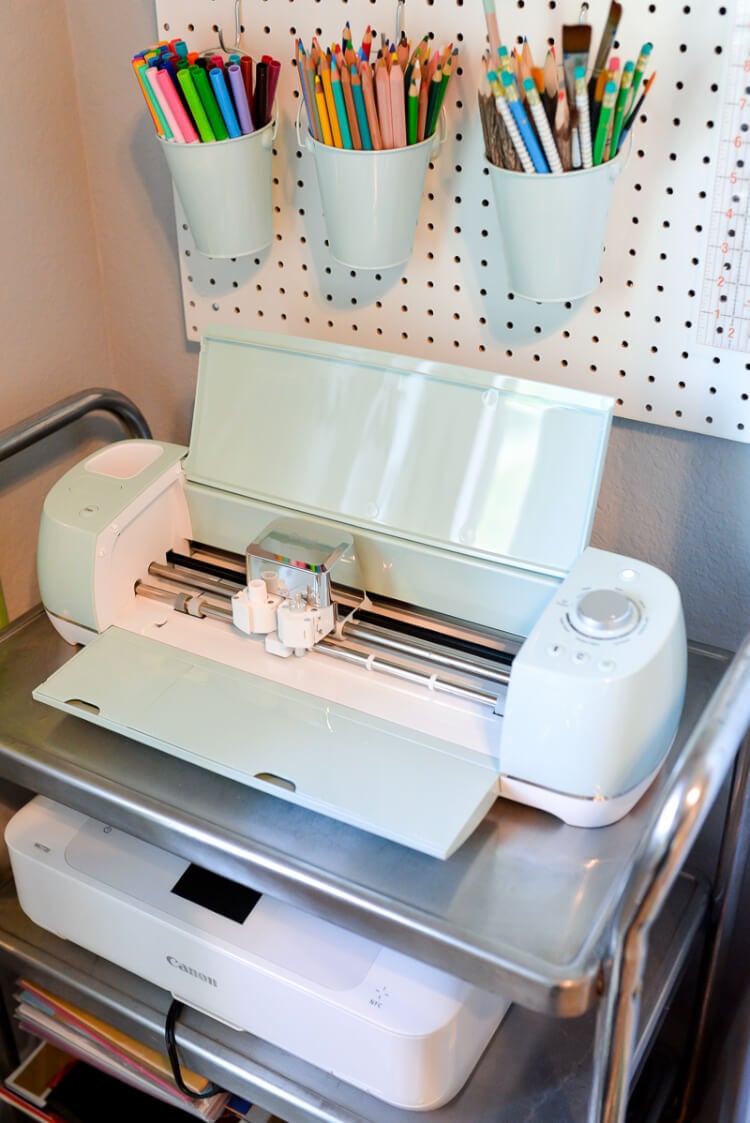 My first project with my new machine is this adorable Hullo Buffalo pillow. I often design my own SVG cut files, but this time I wanted to see what I could come up with using Cricut's enormous library of files. I found a fun geometric buffalo and decided to do a pillow version of my Hullo Buffalo print that I designed a while back.
Making this project was SO easy. All it took was a pillow case, iron-on glitter vinyl, and an iron. And, of course, my gorgeous new mint Cricut Explore Air 2!
Start by making your file in the Cricut Design Space. Search for "buffalo" and navigate to the geometric buffalo (or choose one of the other many buffalo options!). Insert it into the design space. Then, using the text tool, type "hullo buffalo" below the image. You can choose different fonts — both those native to the Cricut Design Space or one off your own computer.
Then use the "attach" tool to attach the buffalo and the words. Re-size the image to fit your pillow — my pillow is 18″ x 18″ so I made my buffalo as big as the mat would allow: 11.5″ x 11.5″. Easy!
It's time to cut! Click the green "go" in the upper right corner of the Cricut Design Space. First, and very important, mirror your image — this means your text will read correctly when ironed on. I have forgotten this more than once and it stinks to ruin your iron-on vinyl because of this little oversight!
Then select your cutting material. Set your Cricut's dial to "custom" and on your computer, use the dropdown to select "iron-on, glitter – 0.5mm."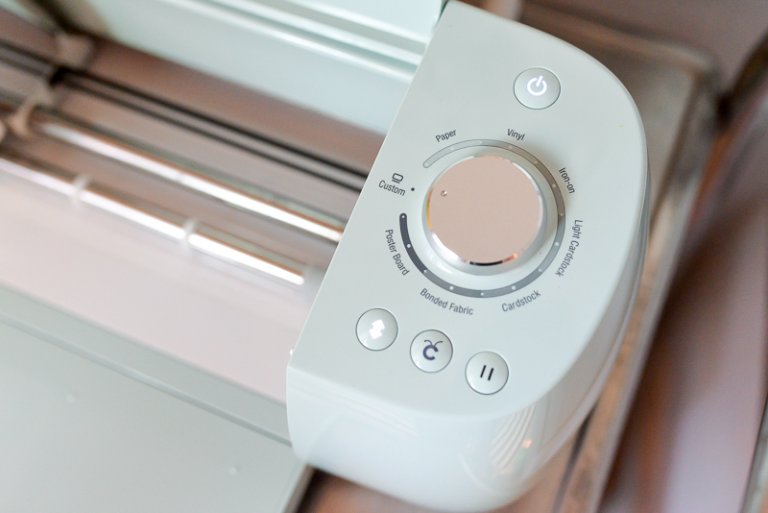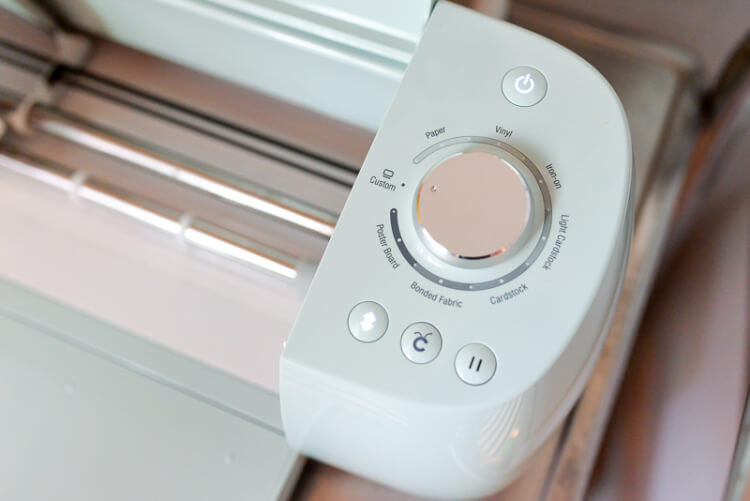 Place the glitter iron-on vinyl shiny-side down on your cutting mat and load into your machine. Hit the blinking Cricut button on your machine and watch it get to work!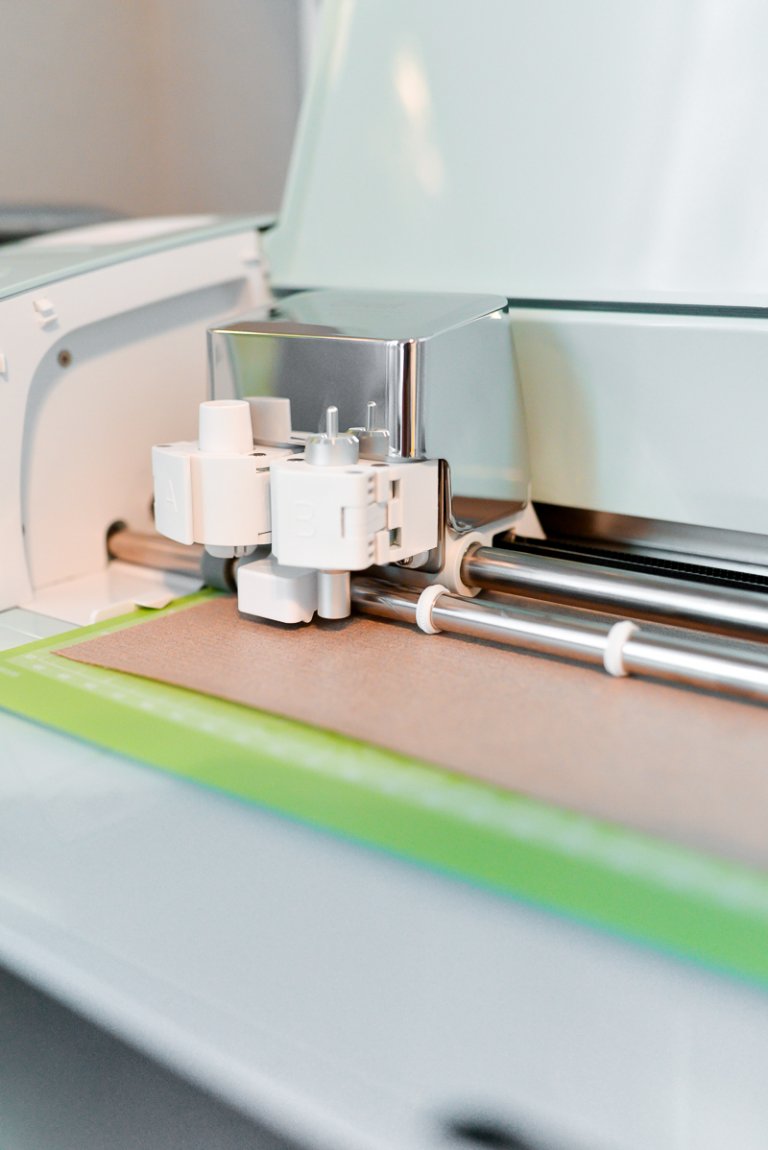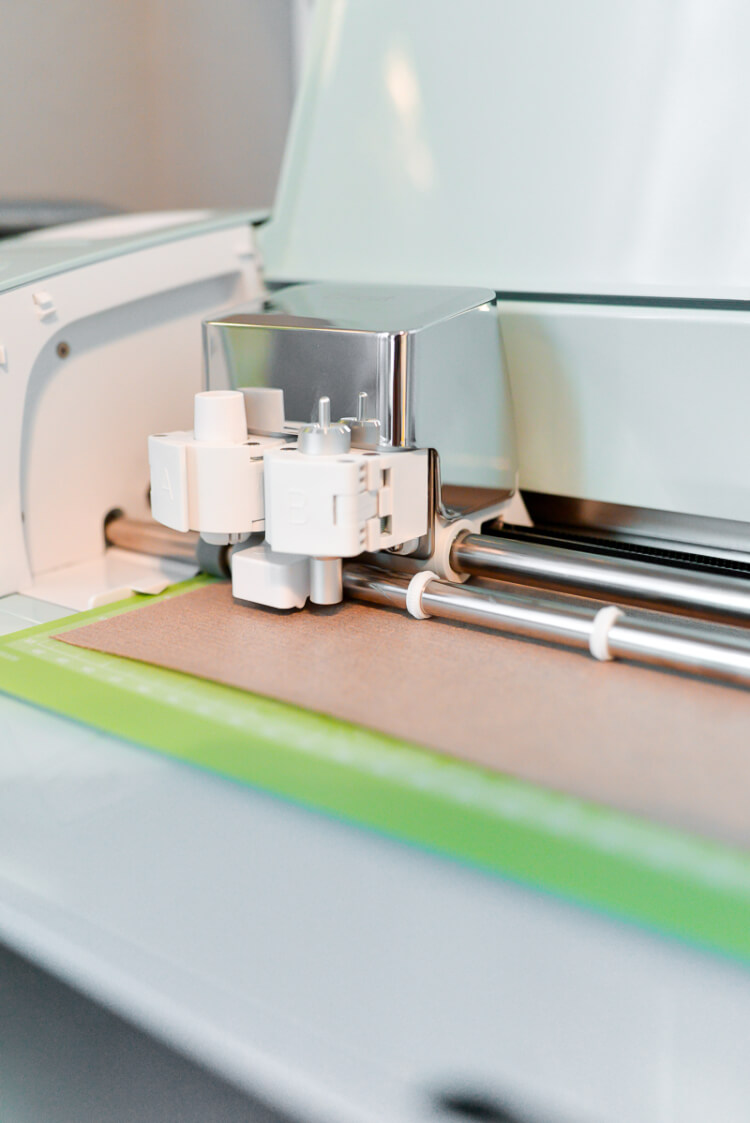 Once it's done, unload the mat from the machine. You'll need to weed out everything that is not part of the buffalo image and words. I just use my fingers and sometimes the Cricut Weeding Tool for small pieces. The buffalo and words will remain adhered to the plastic backing material.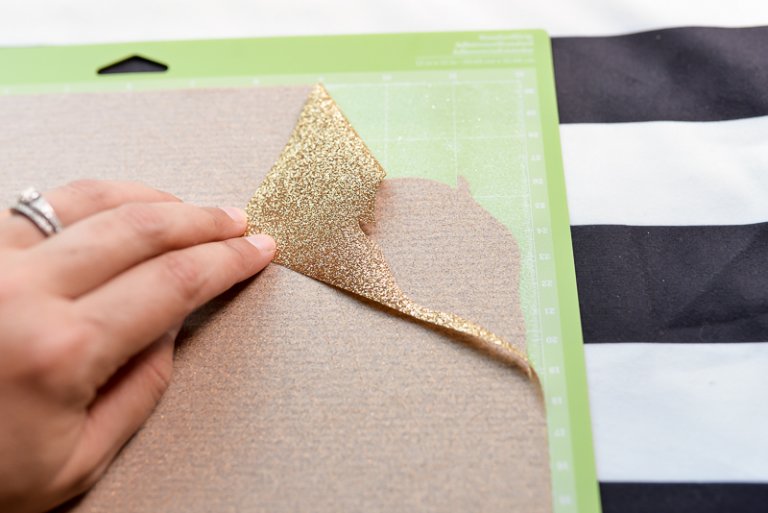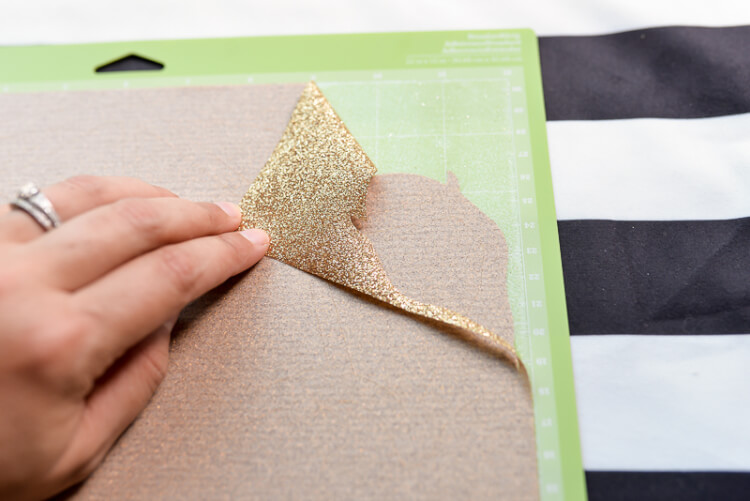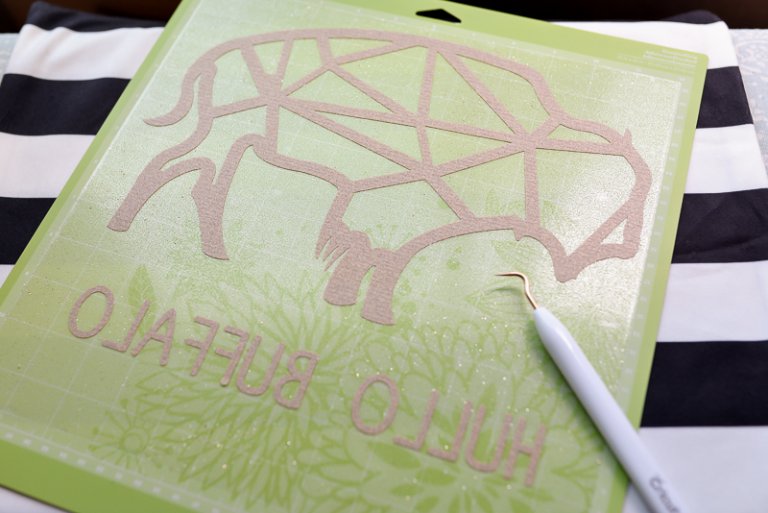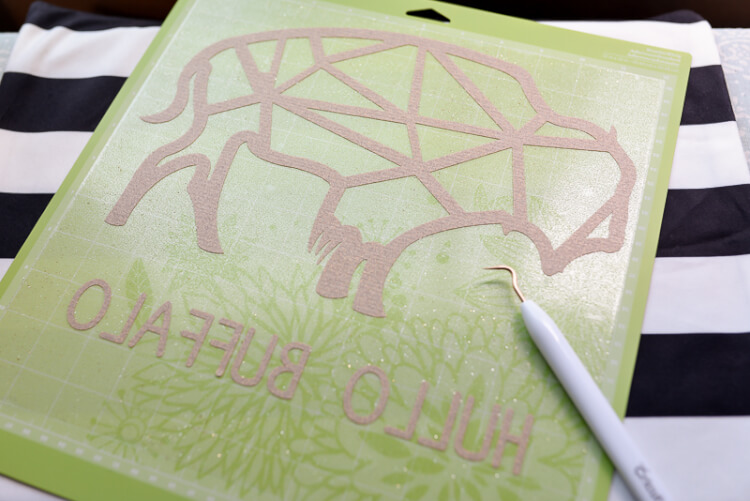 Peel the backing material and your image off the mat and place right-side up on your pillow. Because I'm using a striped pillow, I made sure the words were centered in one of the stripes for easy reading.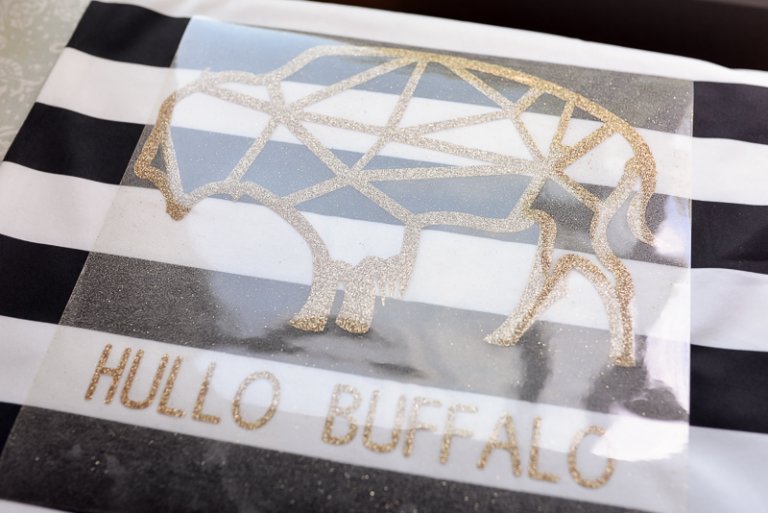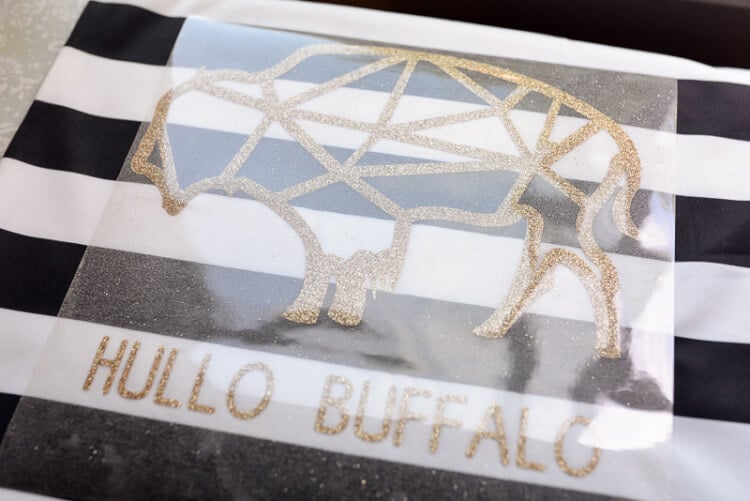 Using a hot iron, press hard all over your image (don't run the iron back and forth). Soon you'll be able to peel off the backing material, leaving you with just the iron-on. If you find that it's not adhering to the pillow, press harder and longer with your iron until it sticks.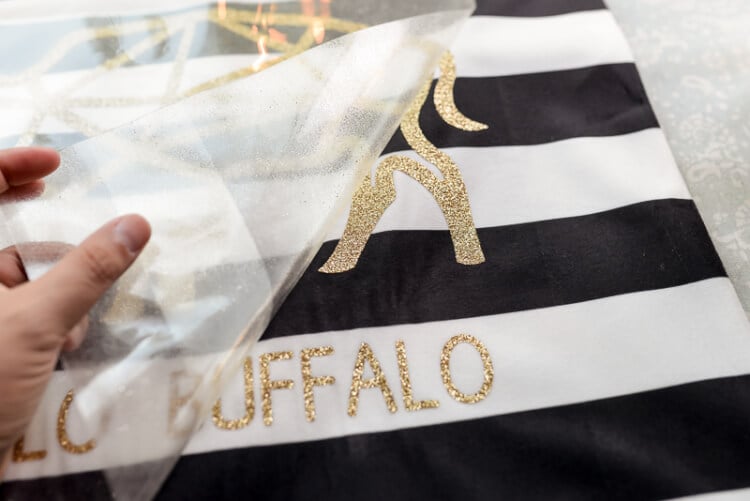 That's it! I love how quickly you can make awesome, customized home decor projects using the Cricut Explore Air 2. And this buffalo is going to look so cute on my office chair. I love him! Hullo buffalo!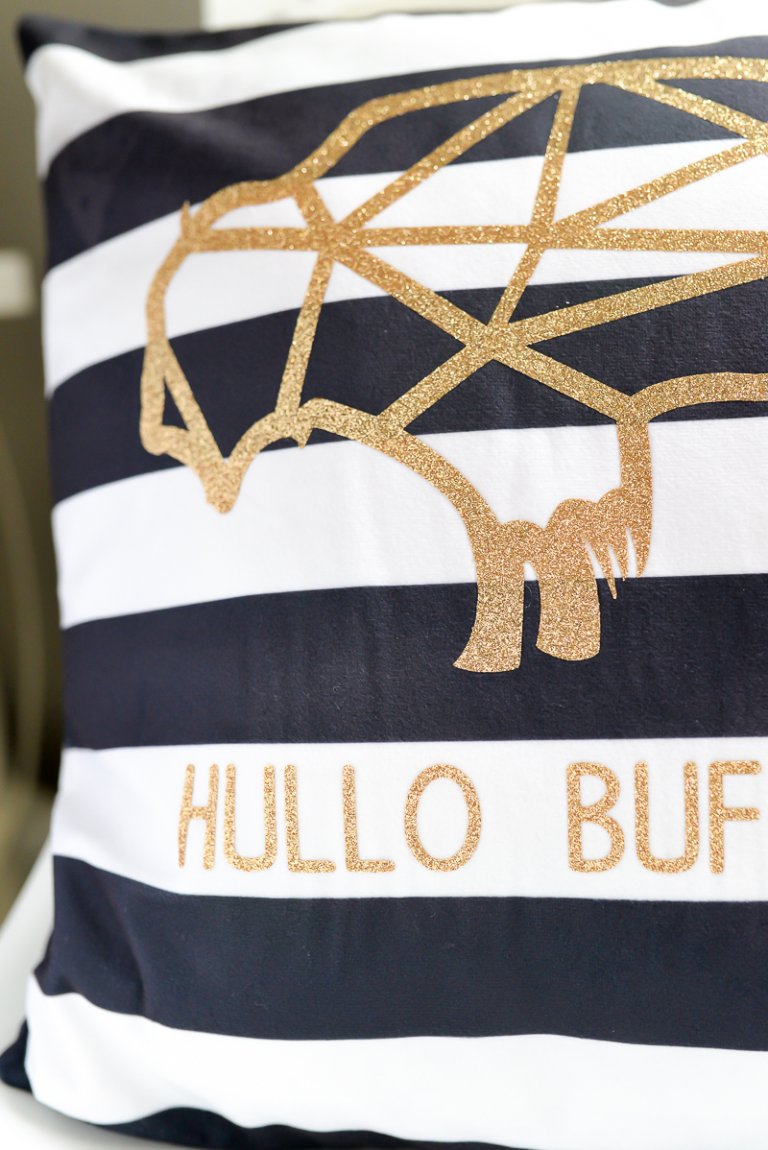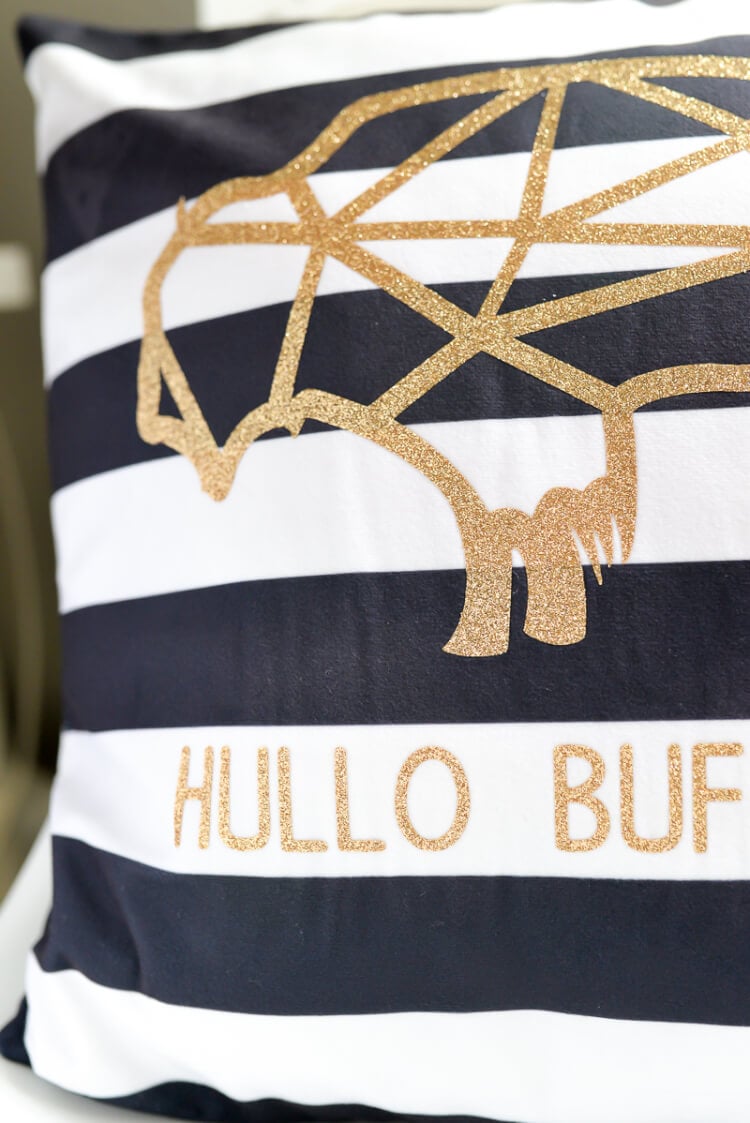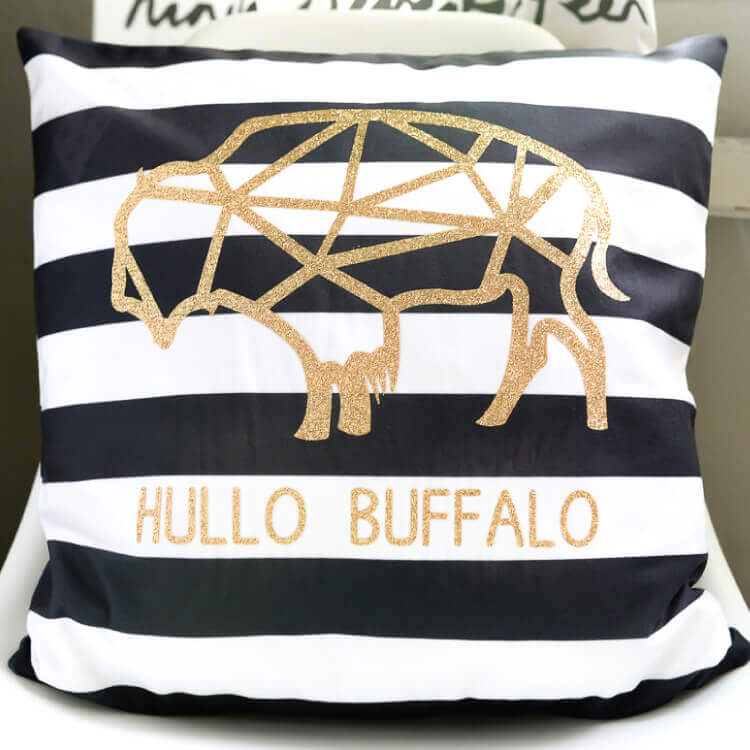 Stop pulling your hair out and start creating confidently with your Cricut! Finally understand how to use your Cricut with my Learn Your Cricut eBooks!