Cricut's newest heating tool is…tiny! Learn all about the new EasyPress Mini, including all the basics, temperature settings, and what sorts of projects you might make with it!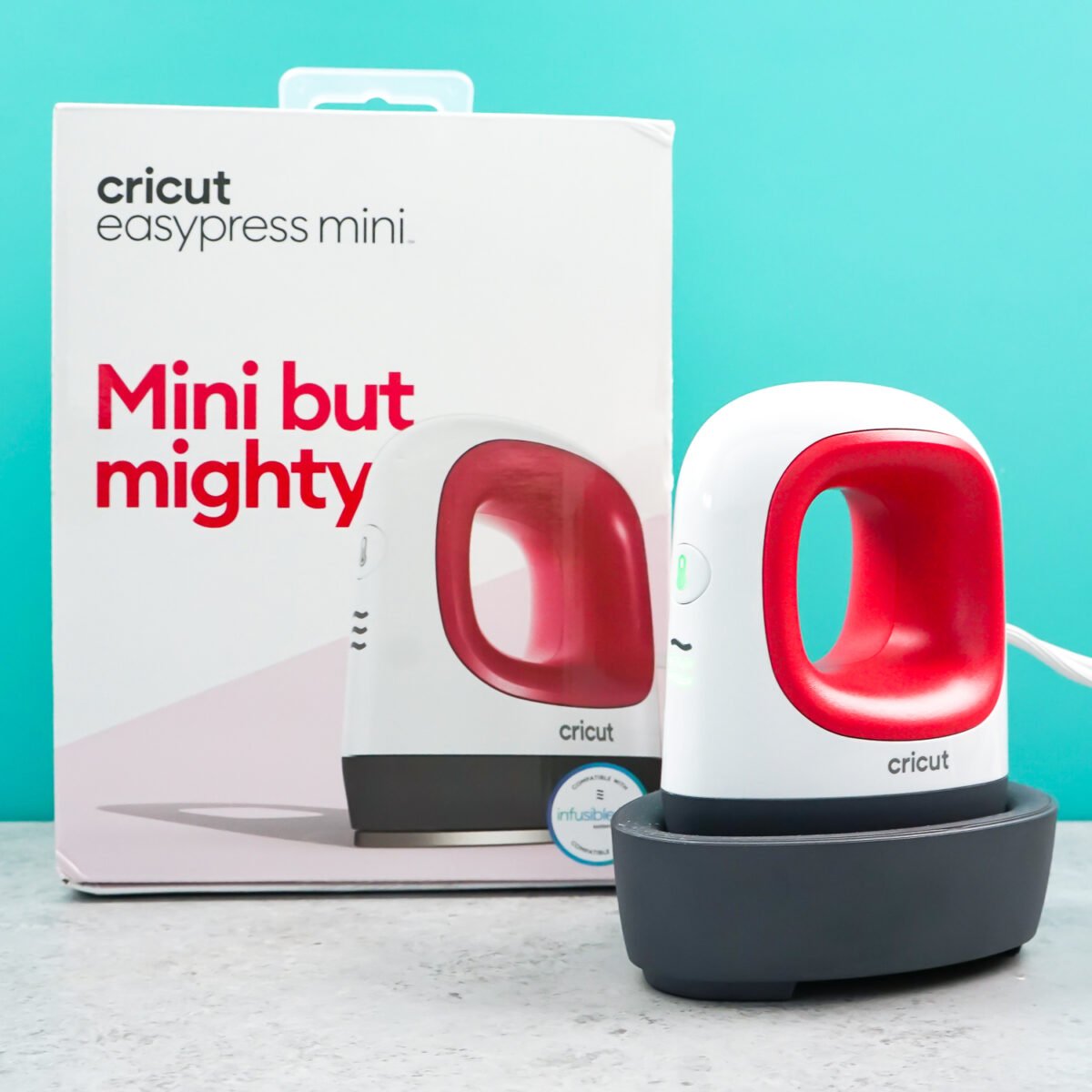 I received this product from Cricut, but thoughts and opinions are my own.
You know I love sharing all the latest from Cricut—today I'm talking about their brand new Cricut EasyPress Mini! Let's talk about the world's cutest mini-iron.
What is the Cricut EasyPress Mini?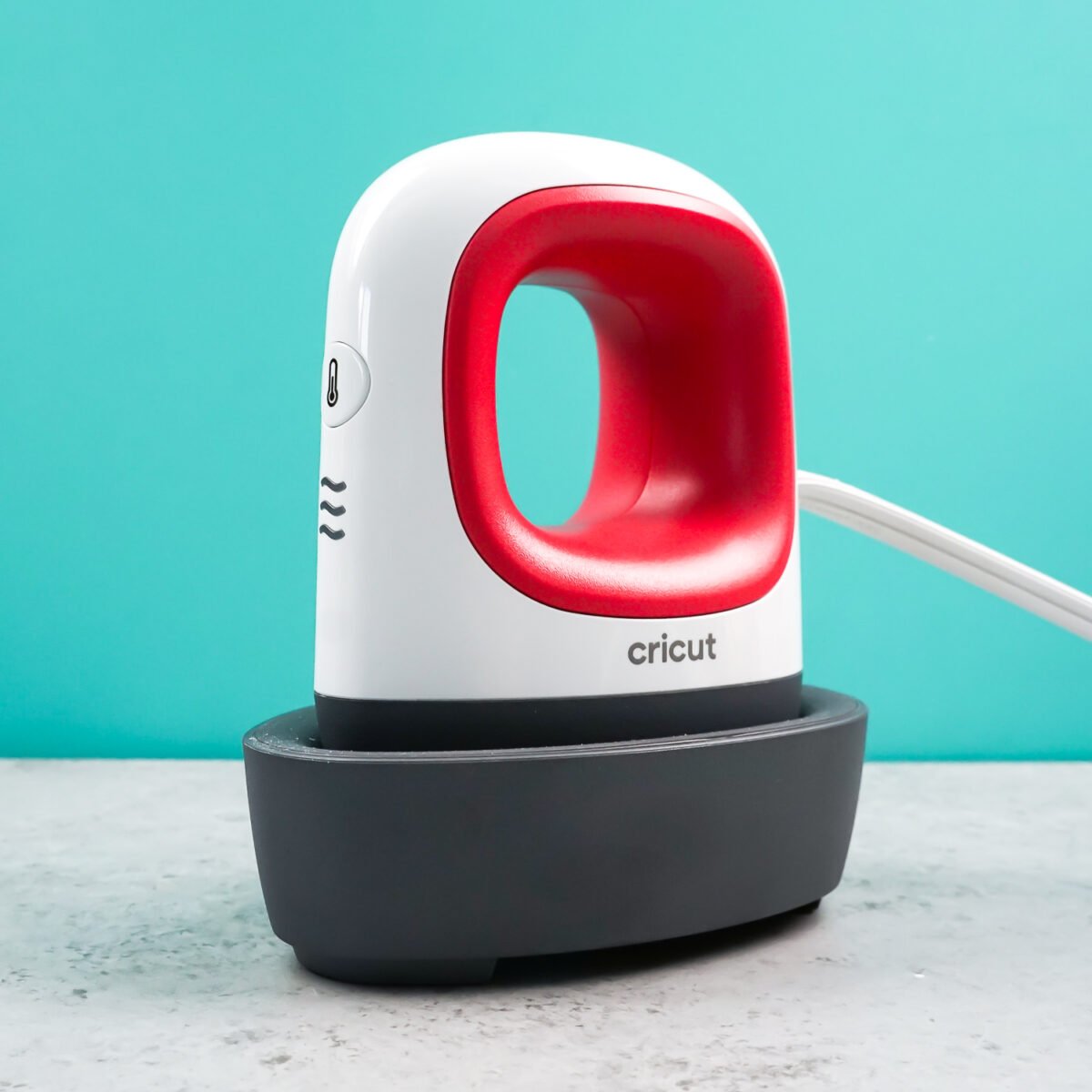 The EasyPress Mini is Cricut's newest heat tool, joining the original EasyPress and the three sizes of the EasyPress 2. It's really quite small! The plate itself is just under 3.5″ x 2″.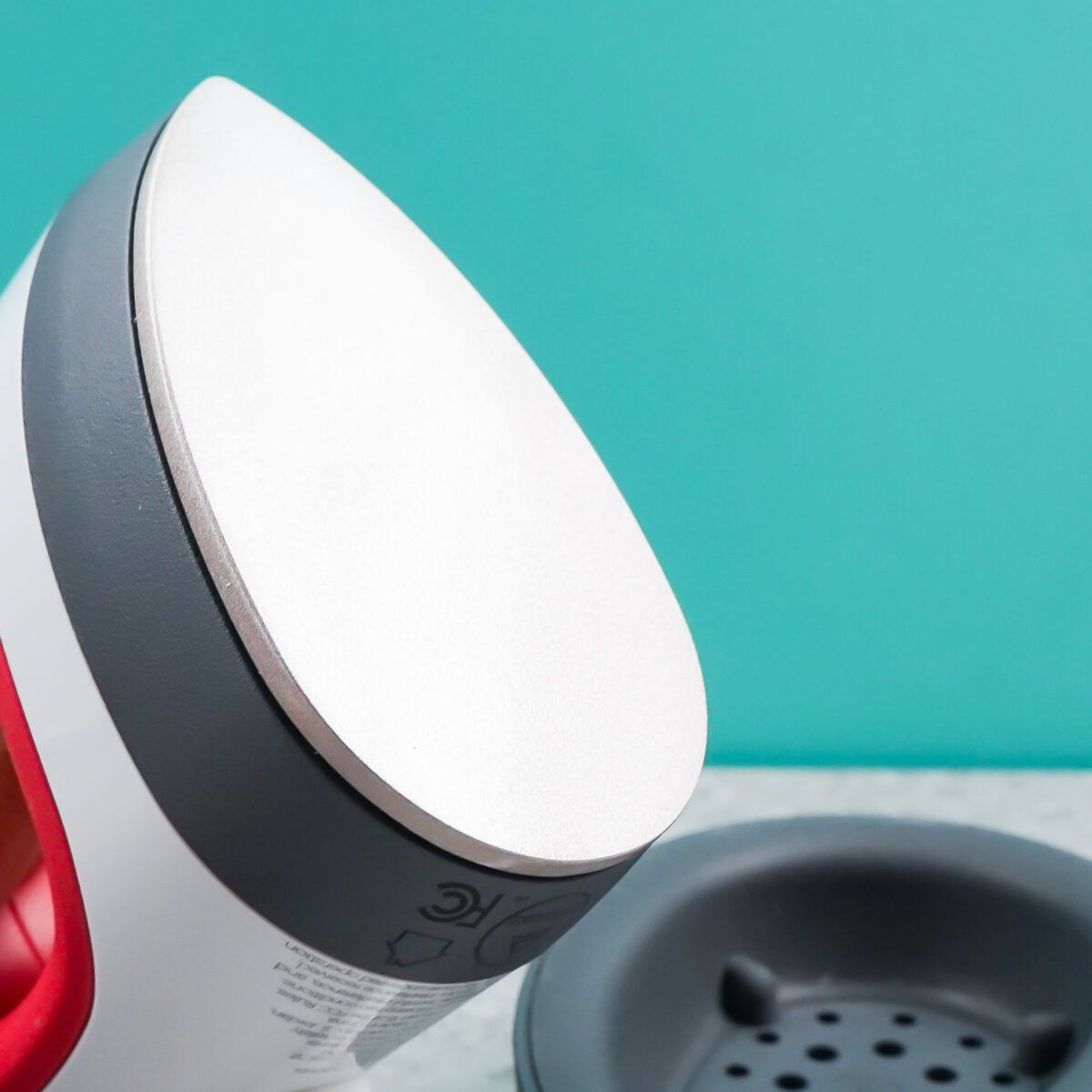 Because of its smaller size, it's designed to do all sorts of projects that are more difficult with the larger EasyPresses, a heat press, or even a household iron. It's particularly good when working in tight spaces and over curves, and it's great for avoiding seams.
There are three temperature levels, the highest being hot enough to work with Cricut Infusible Ink. The heating element, like with the other EasyPresses, is even across the entire plate. This means no hot spots and it's very hard to singe fabric and other materials.
It also has an auto-off feature, great for those of us who are notorious for leaving an iron plugged in.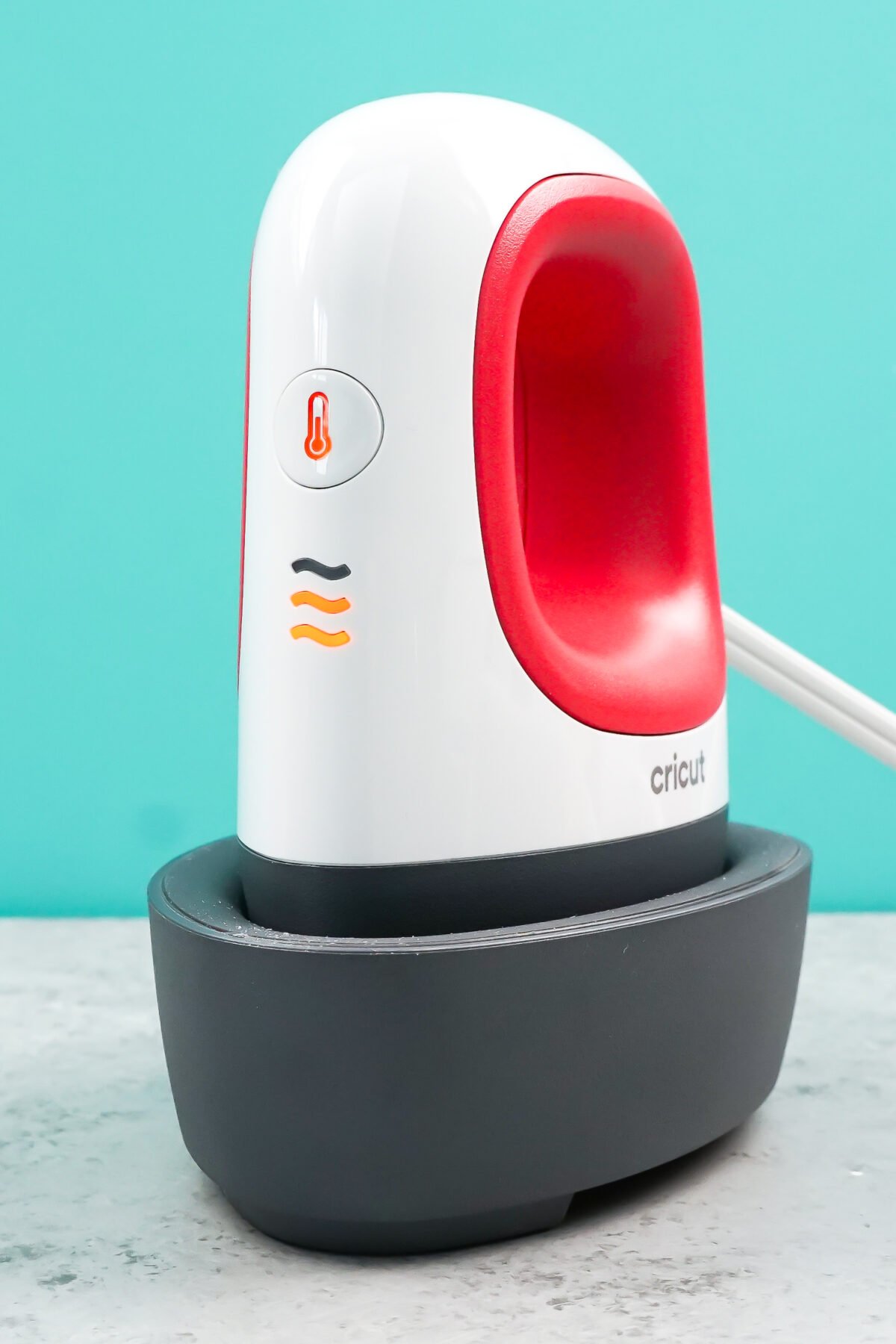 Once the Mini is available to the general public on September 6, I assume it will be included in Cricut's Heat Settings Guide. The Mini's instructions reference the guide, but the guide itself not been updated yet.
What Can I Make with It?
You might be wondering what in the world you might make with an iron so small. In my years of crafting, I've actually been surprised how often I've used a smaller iron.
Here are just a sampling of projects and techniques you might try with the Mini:
Shoes + slippers
Hats
Stuffed animals
Pockets, Cuffs + Sleeves
Cheer bows
Small bags
Onesies + doll clothes
Journals
Can coozies
Luggage tags
Mugs + plates
Appliqué + patches
Pressing seams + hems
Binding + paper piecing
Melting perler beads
How does it Compare with Other Mini Irons?
With a higher price point, you might be wondering if you need the Mini or if you can just go with another smaller iron. Really, it's up to you. There are good smaller irons on the market that work well.
And I'll be honest—I've only worked with it on one project so far, a pair of canvas shoes that I'll be sharing in a separate blog post soon. But it did give me a chance to start working with the Mini, and I like it so far.
For me, the biggest benefit is that the ergonomics are so much better for me than other small irons. I've mentioned this many times before, but I have tendonitis in my wrist that flares up if I use a pinching motion in my hand too much. Many of the smaller irons need to be gripped similarly to a pinching motion. Alternatively, the Cricut EasyPress Mini has a rounded handle that is so much more comfortable for me to hold. This may or may not be the case for you.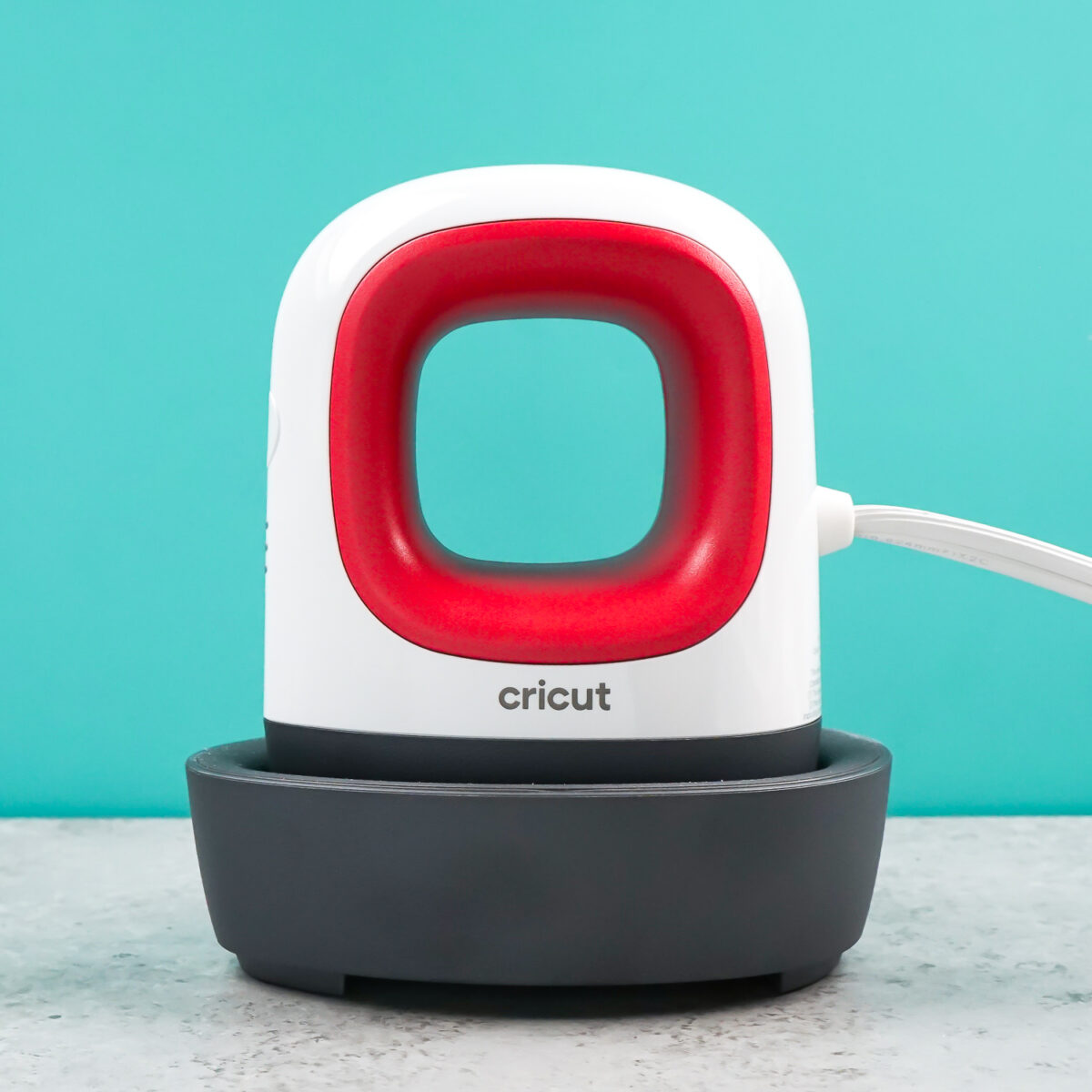 Second, I like the safety base of the Mini. My other small iron doesn't have a base at all—it has a flimsy wire stand like a glue gun. I like that the base of the Mini fully surrounds the hot plate, making it much safer—particularly with two four-year-olds in my house.
And third, it doesn't have steam. Now, this might be an issue if you're using a small iron exclusively for fabric applications. But I generally use mine for iron on…and iron on and steam do NOT mix. I like not even having a steam option—dry even heat, every single time. Perfect for crafting.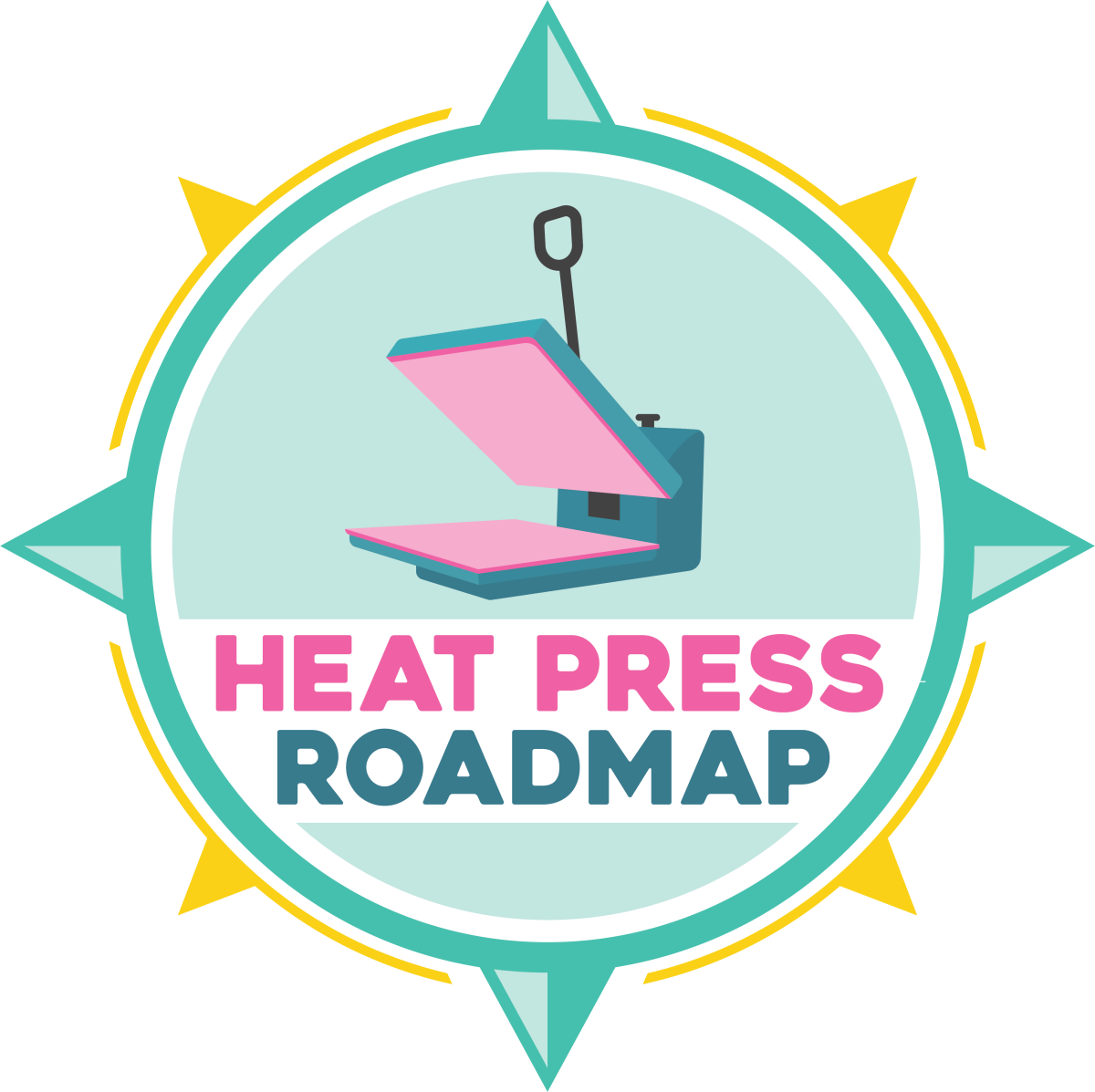 Where Can I Buy the EasyPress Mini?
The EasyPress Mini will be available on the Cricut website and other retailers on September 6! It will retail for $69.99.
Stay tuned for upcoming tutorials using this new heat tool!