Are you frustrated or overwhelmed by your Cricut machine? Whether you're new to Cricut or your machine is collecting dust in the corner, our Cricut Basics ebook is the only resource you need to help end the confusion!

Are you ready to finally conquer your Cricut?!
I've been teaching you how to use your Cricut here at Hey, Let's Make Stuff since I got my first Cricut back in 2014. Readers have found the tutorials here super helpful. But the biggest request I get from readers is for something to print and literally place next to them while learning to use their Cricut.
So I have been working behind the scenes to the amazing content here into something that you can now print out and keep beside your computer as you learn.
I'm thrilled to announce that I have five brand new Cricut Basics e-books available!
Each e-book is written for your specific machine, meaning you don't need to sort through a bunch of content that doesn't apply to your particular Cricut. With Cricut Basics, you'll learn important foundational techniques for using your Cricut so you can start making amazing things! Print it out if you'd like so you can reference it as often as you need.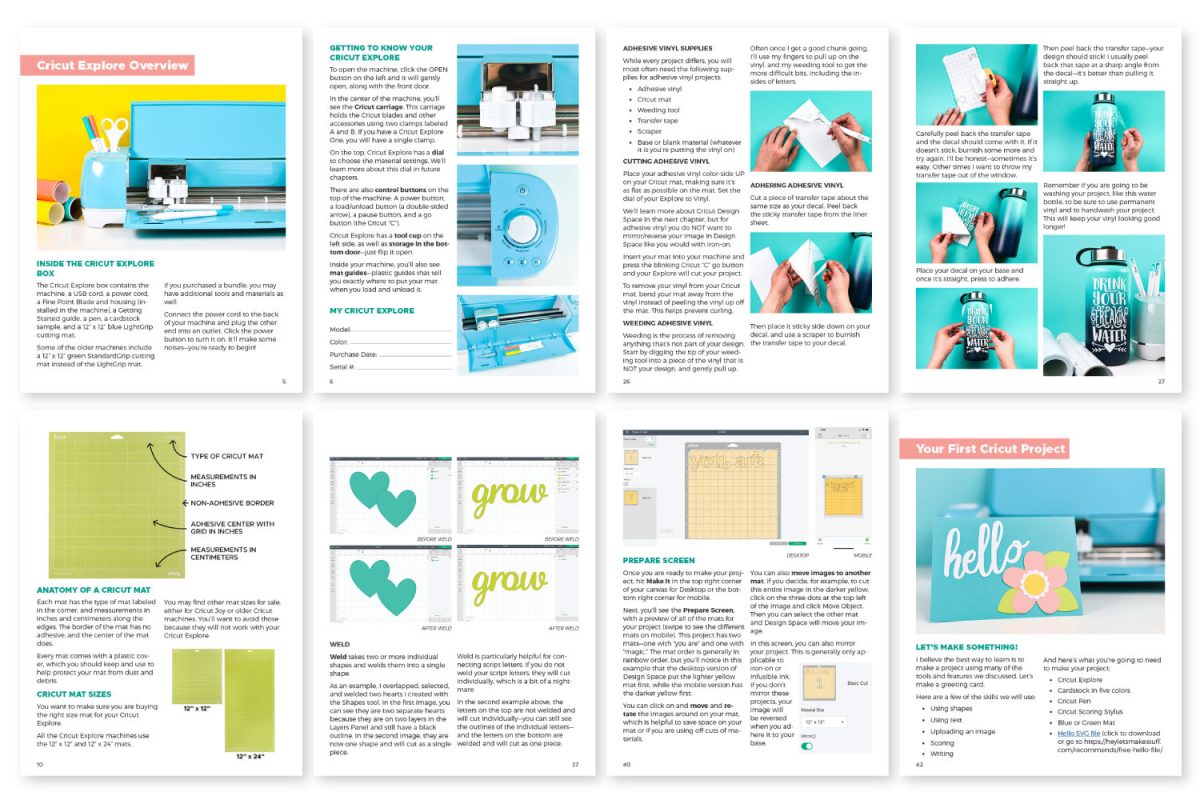 ​Cricut Basics is the perfect resource to begin your Cricut crafting journey without the overwhelm long rambling videos, overcrowded Facebook groups, or glitchy technology. Because of the simplicity of these books, you're not paying for a bunch of extras you don't need—it truly is the easiest way to learn how to use your Cricut!
Whether you have a Cricut Maker, Cricut Explore, or Cricut Joy, there is a Cricut Basics e-book for you. All five are currently available! Check back here for updates.
In Cricut Basics, I'll personally walk you through…
Getting your Cricut out of the box, set up, and connected to your device.
Learning about the different mats, blades, and tips that are compatible with your specific machine.
Using basic Cricut tools to make crafting easier.
Getting familiar with the most popular materials for your particular machine and how to use them.
and last but not least…how to make your very first project!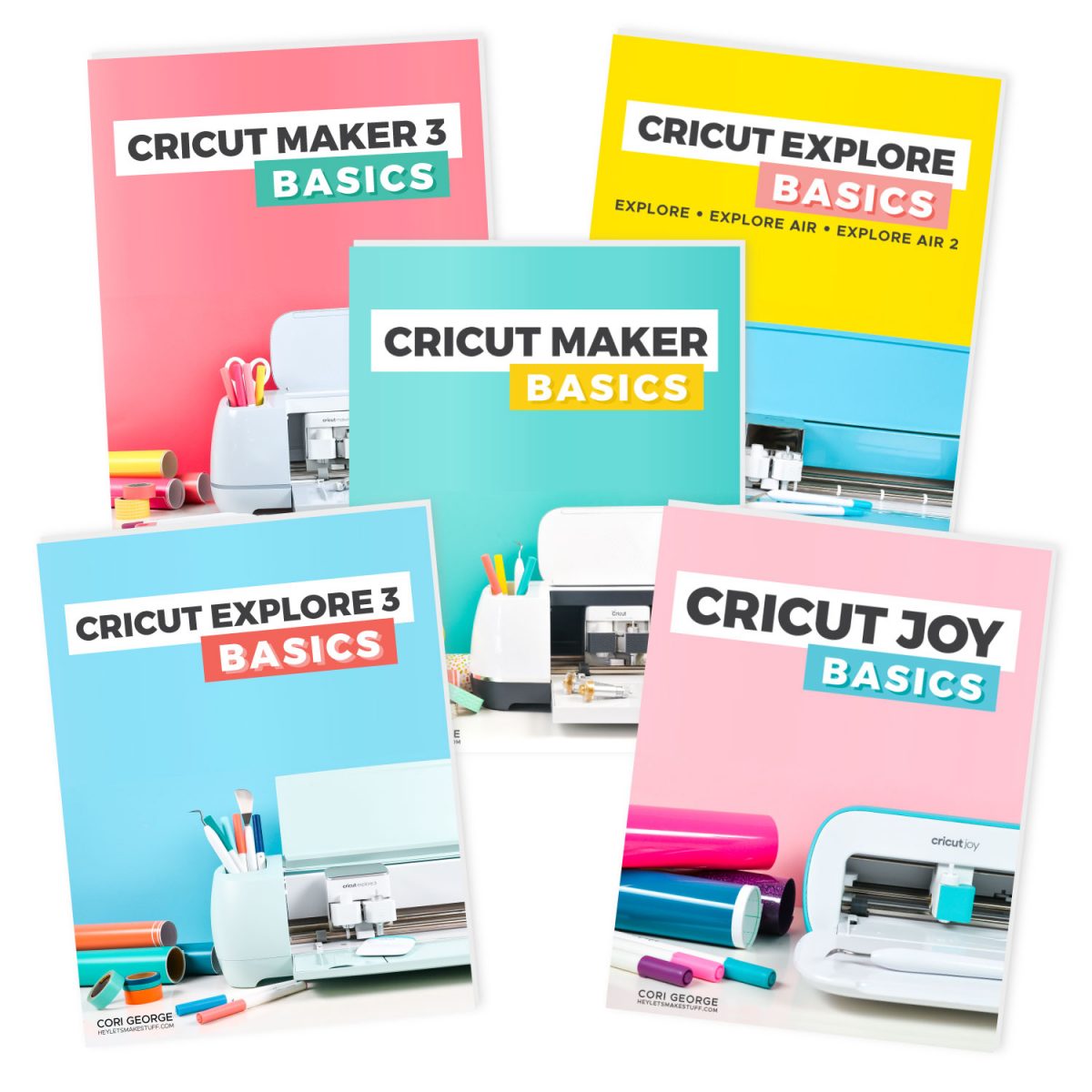 What Makes Cricut Basics Different?
It's written for your specific machine. No sorting through tutorials and information that don't apply to your Cricut!
Larger text that's easy to read. There's even space to highlight and add your own notes to the margin if you'd like.
It's designed to be printed! There are full-color images, however, I have taken care to not include unnecessary color-heavy elements that are costly to print.
Are you ready to end your Cricut confusion once and for all? Then, Cricut Basics is for you!
Get your Cricut Basics e-book Now
Use the dropdown to select your specific Cricut Basics book.