Want to use other, non-Cricut pens in your Cricut Explore or Cricut Maker? Here are my favorite Cricut Pen adapters, including a budget idea to save you some dollars!
I am definitely a pen hoarder—I have all sorts of pens packing my craft room, overflowing in various containers and buckets. I've always wanted to use some of these pens with my Cricut, so I decided to do a deep dive on using pen adapters with my Cricut. You can learn more about using Cricut brand pens in my post The Ultimate Guide to Cricut Pens.
This post is specifically for Cricut Maker 3, Cricut Maker, Cricut Explore 3, and Cricut Explore cutting machines. I have an upcoming post planned for Cricut Joy pens! (New Post: Must-Have Cricut Joy Accessories)
Remove the Accessory Housing from Clamp A
To use any adapter, you'll need to remove the Cricut housing from the B-clamp on your Cricut. Push the Cricut pen holder up from the bottom and it will pop out. It does take a little effort!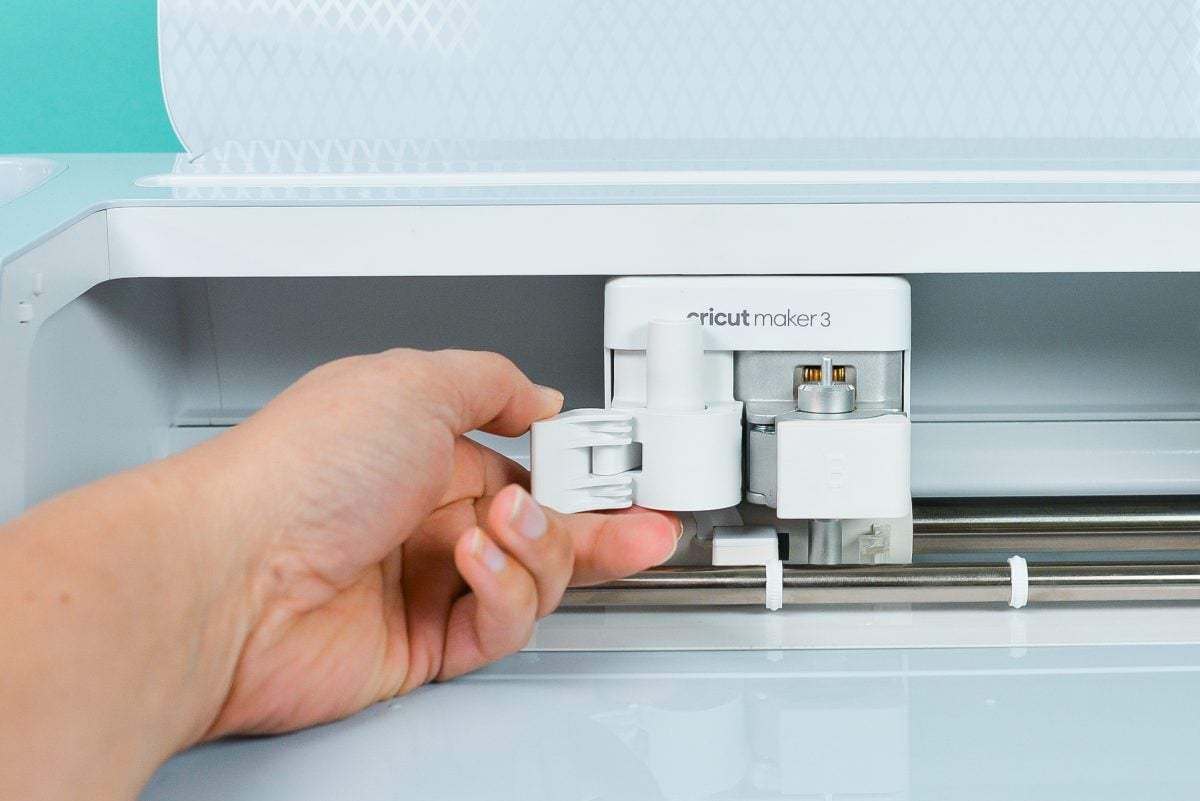 Types of Cricut Pen Adapters
For this post, I ordered some pen adapters (I got mine on Amazon, but Etsy also has a ton) and tried every single pen in my craft room. Let's start with the pen adapters, and then I'll share each type of pen and which pen adapter worked with each.
Note that when you're trying to find a pen adapter that works, you want the tip of your pen to be about .25″ above the material before you write/draw. You may need to play around a bit to find the right height for the pen that you are using.
The Rainbow Pen Adapter Set for Cricut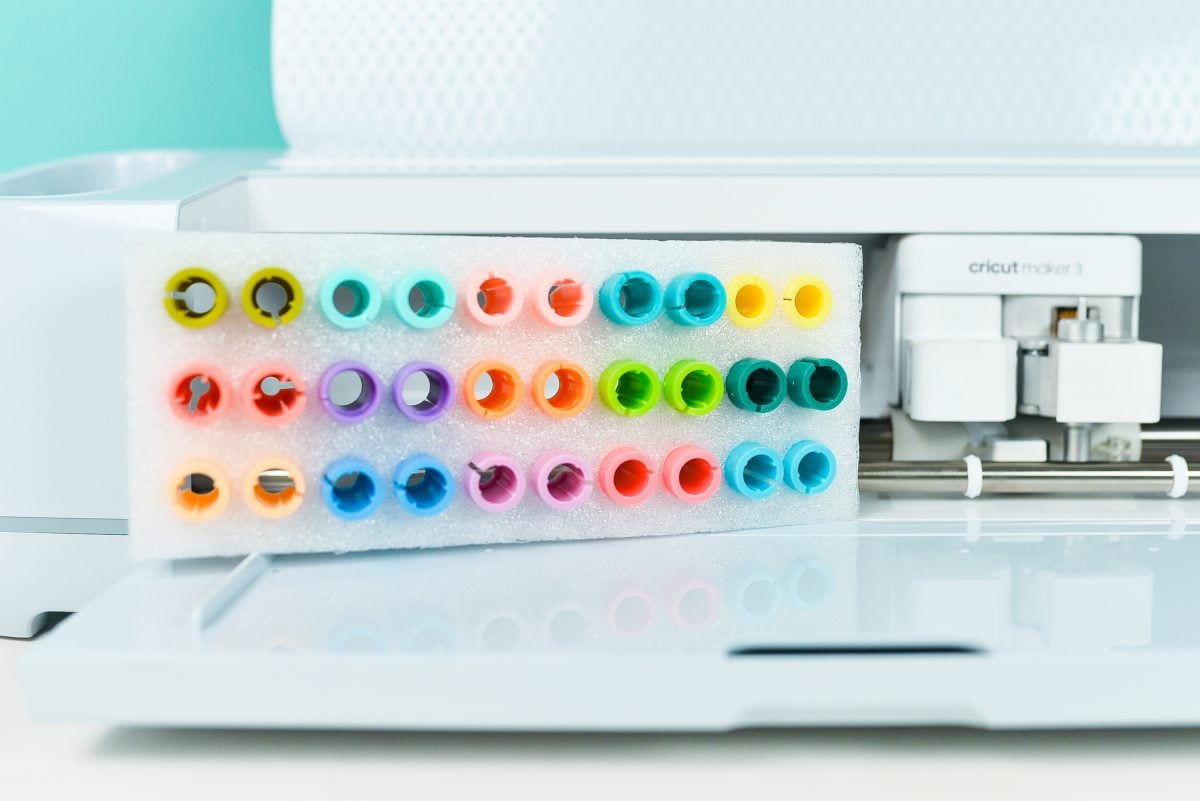 This adapter pack set from Craverland says it has 30 adapters, but they are doubled, so it's really 15 adapters. Each one has a three-letter label (like PPP or CST), which you will see in the list of pens and adapters below. This pack is a bestseller on Amazon and tends to go in and out of stock, so grab it if you see that it's available!
They come with a handy chart for many popular pens, so figuring out which one to use is pretty easy. Place the adapter on the pen and place the pen into the A Clamp. Close the clamp and write!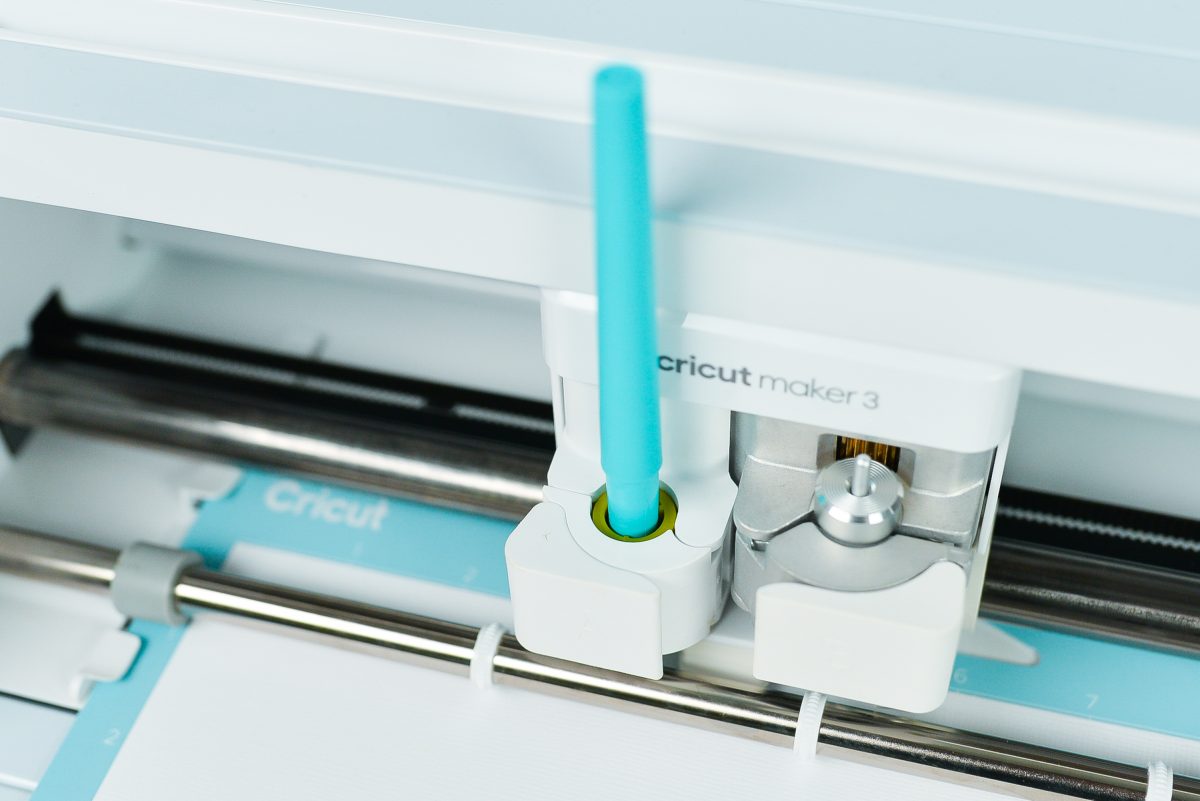 I found this set to fit almost all of the pens I had, except for the thickest pens.
Foam Pencil Grips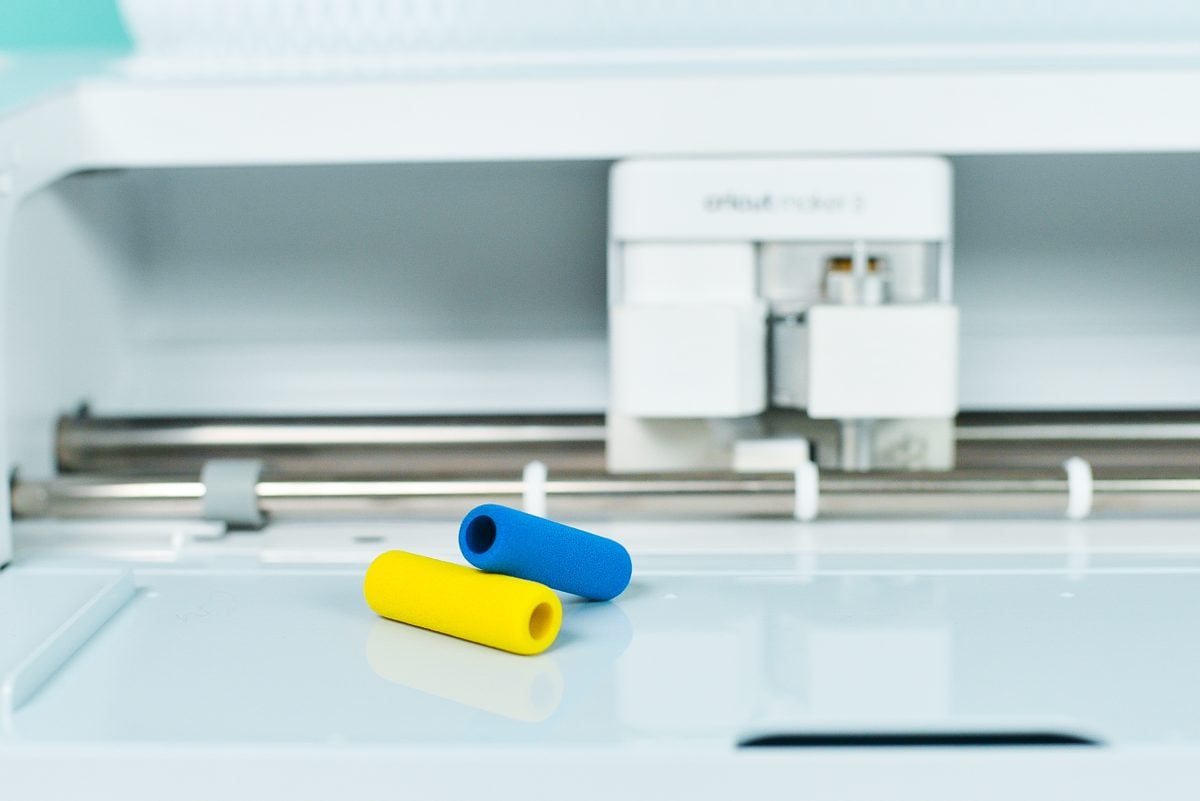 Foam pencil grips aren't exactly made for using with your Cricut and non-Cricut pens, but they worked okay on a handful of my pens. Just cut a slit all the way up one side, wrap around your pen, and stick into the clamp.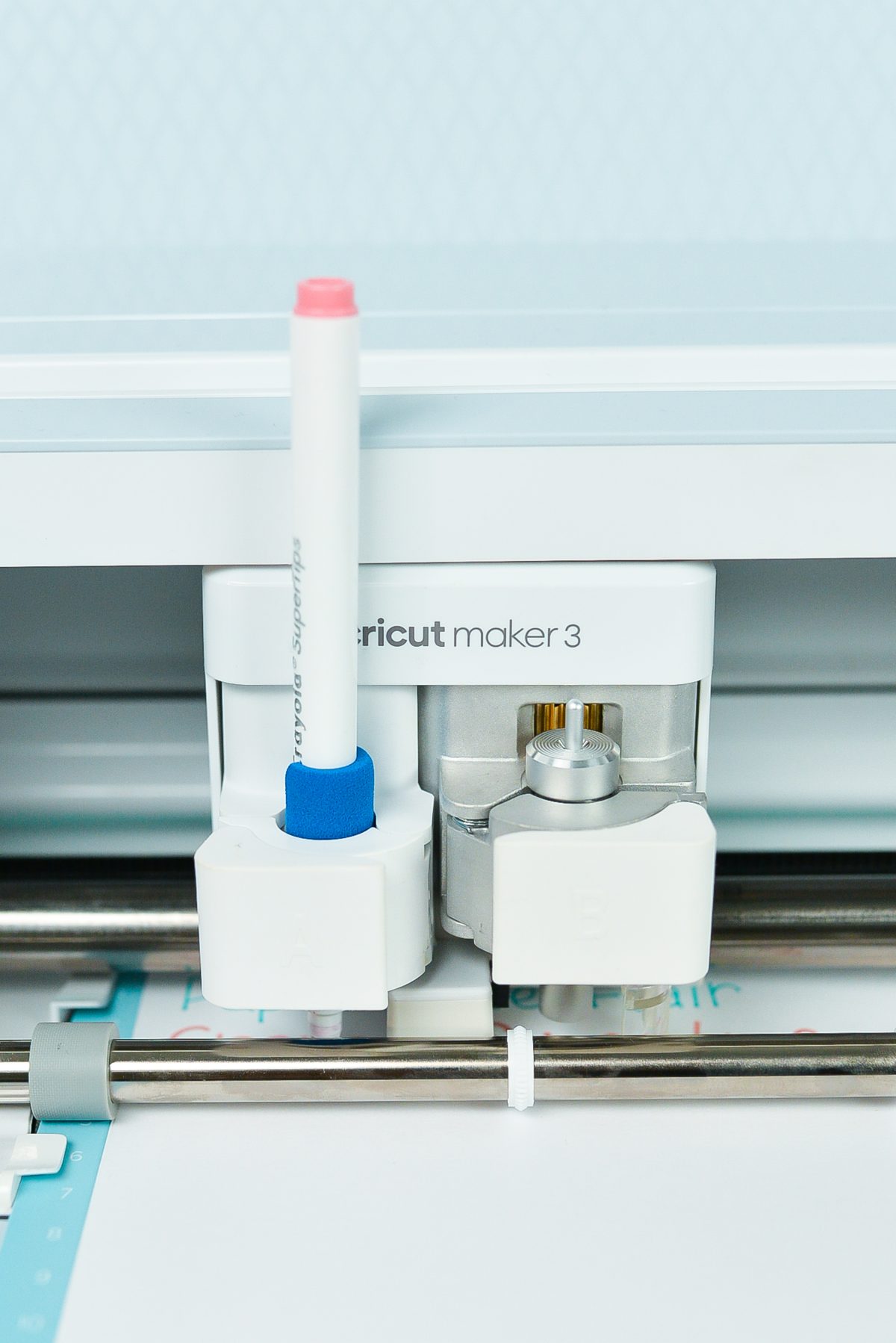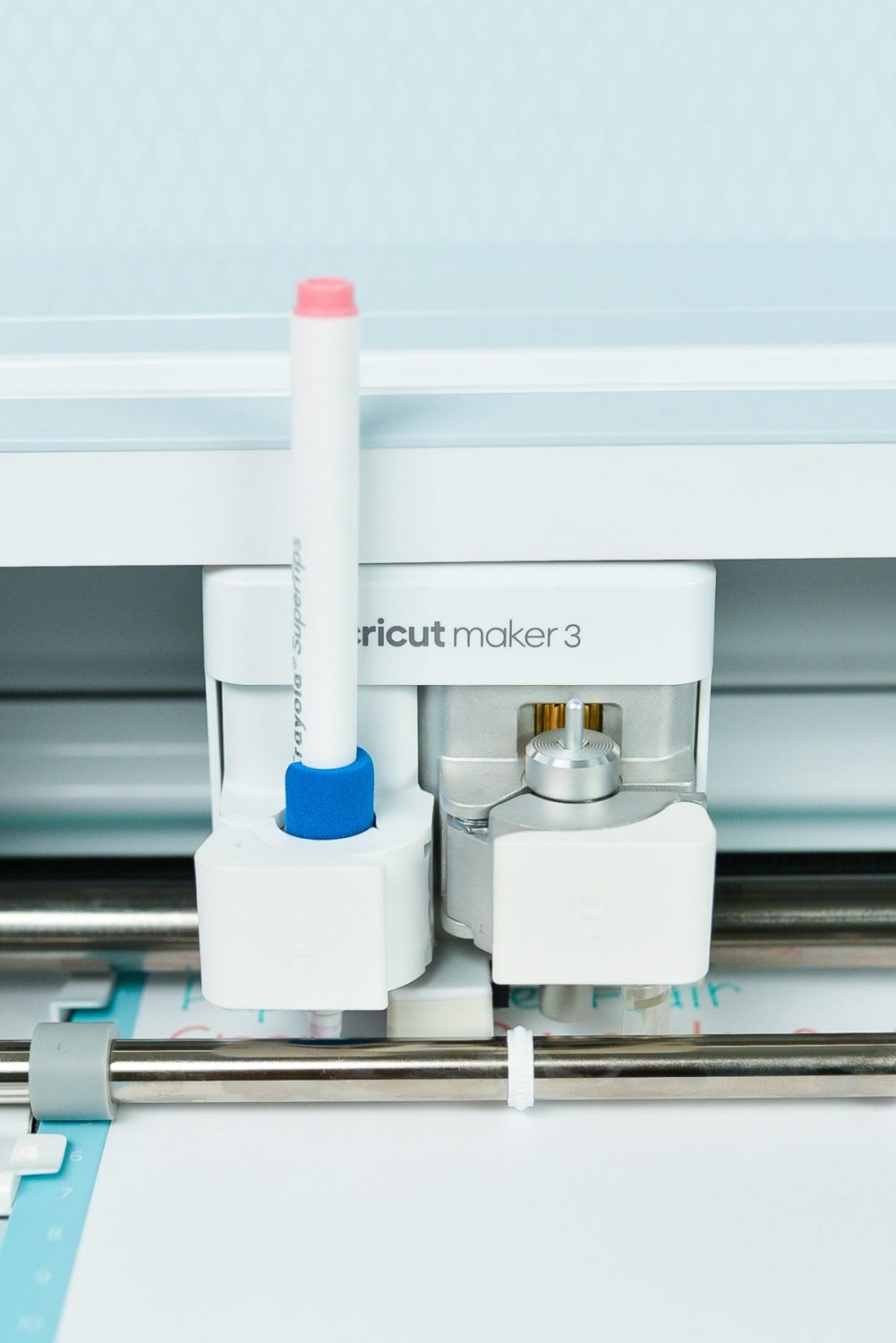 I know some crafters swear by them, but I found them to be not quite sturdy enough for a lot of my pens.
The foam pencil grips didn't work on the thinnest and thickest barrels for me. On the smaller barrels it either didn't hold at all or was wobbly, which made the lines less than crisp. I tried doubling up the pencil grips on the thinnest barrels, but they were then too big for the clamp.
And a single pencil grip didn't fit in the A Clamp on the largest barrels either.
The best guidance here is if it's a tight fit, then you're good to go. If it's a bit wobbly…you probably won't be happy with the results—I found overall that I much preferred a plastic adapter.
Which Non-Cricut Pens Work with Cricut Pen Adapters?
Here are the pens I specifically tried and the adapters that worked for me. If *technically* the foam pencil grip worked, I only included it below on pens where I thought it worked as well as the adapter. If it was a bit loose or the writing was a bit off, I didn't include it: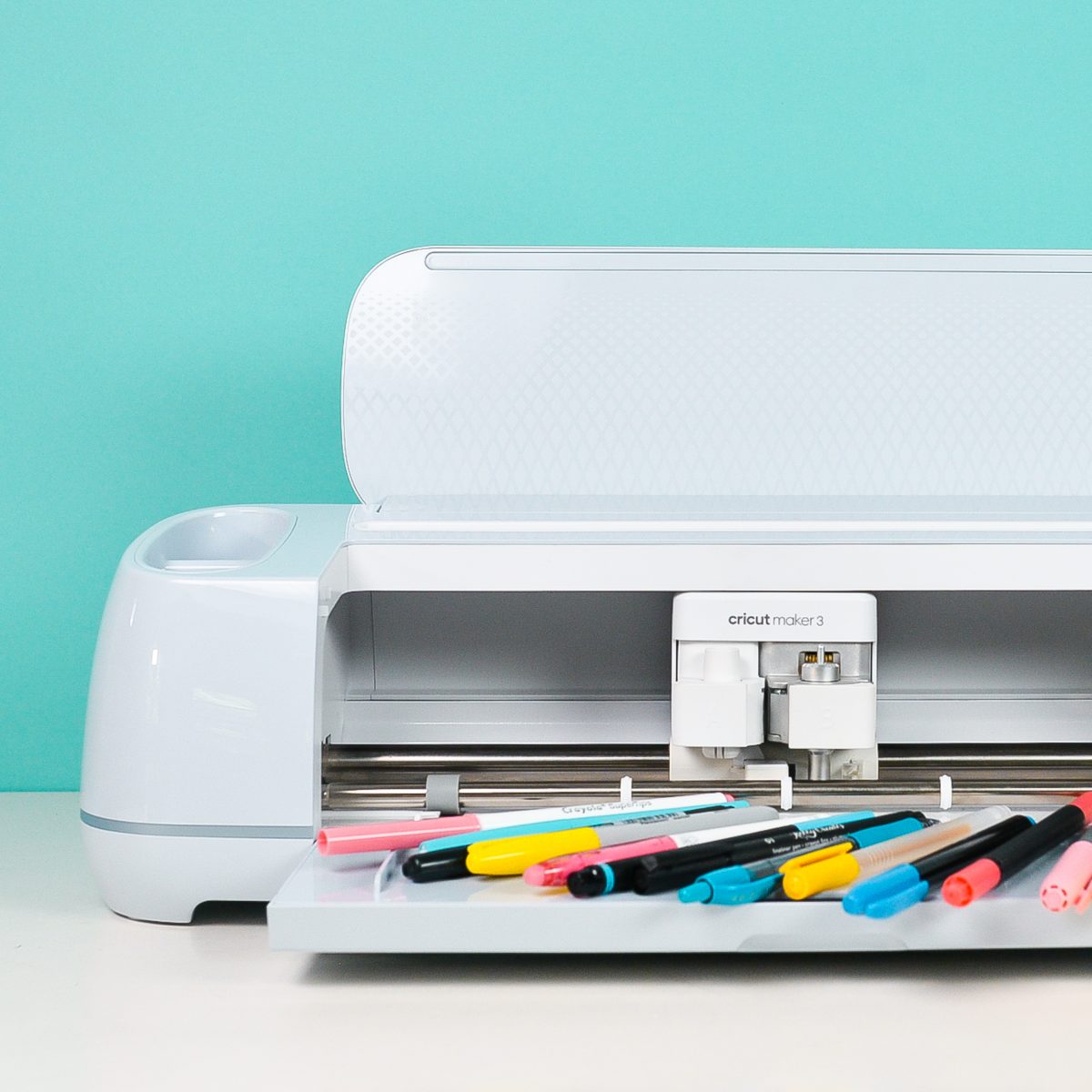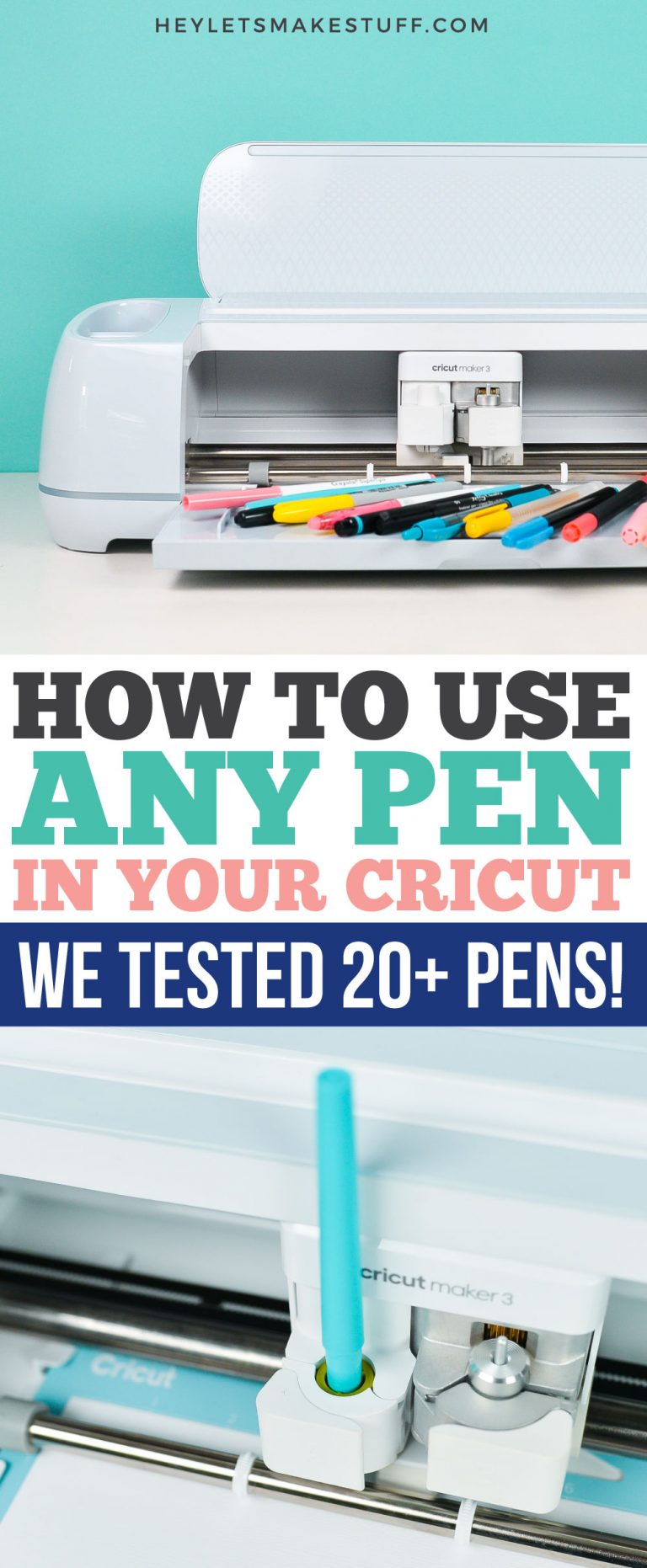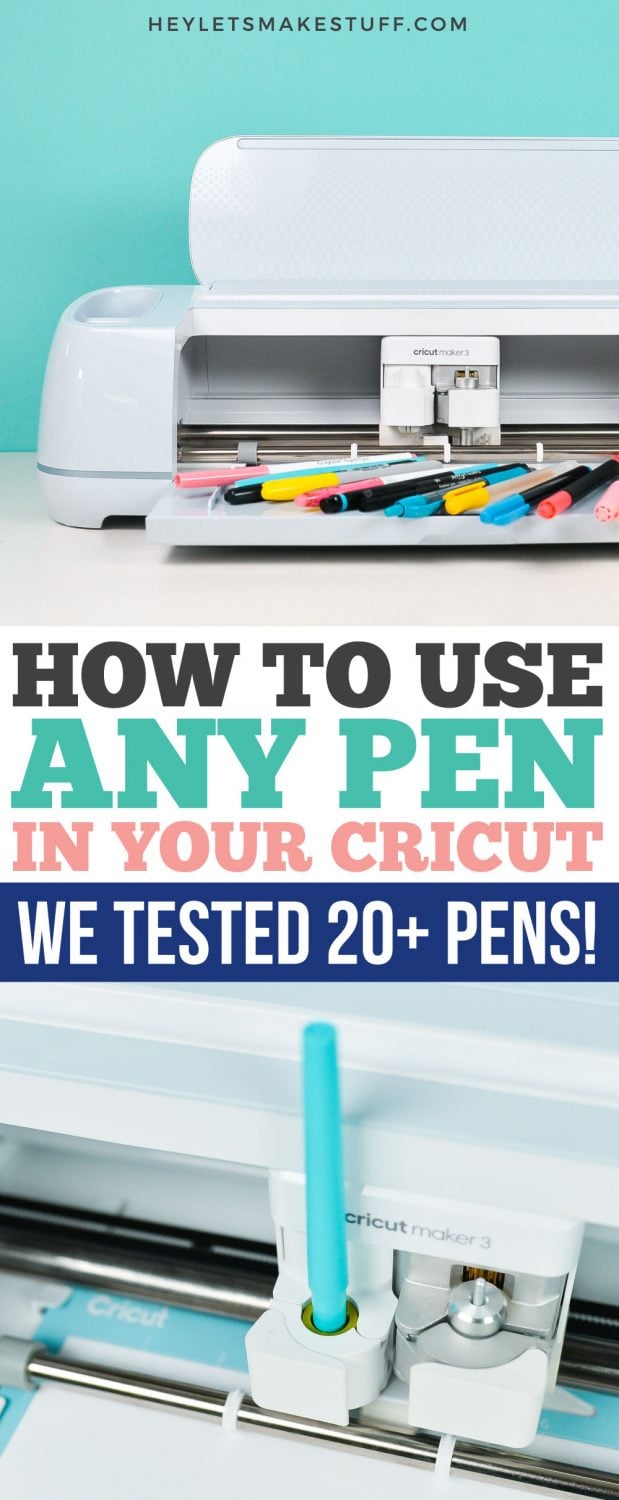 Get a Cricut!