Get those creative juices flowing with this Free Printable Crafty Word Search! This fun activity is perfect for a girls' craft day, moms' night in, or just quiet time recharge. Happy hunting!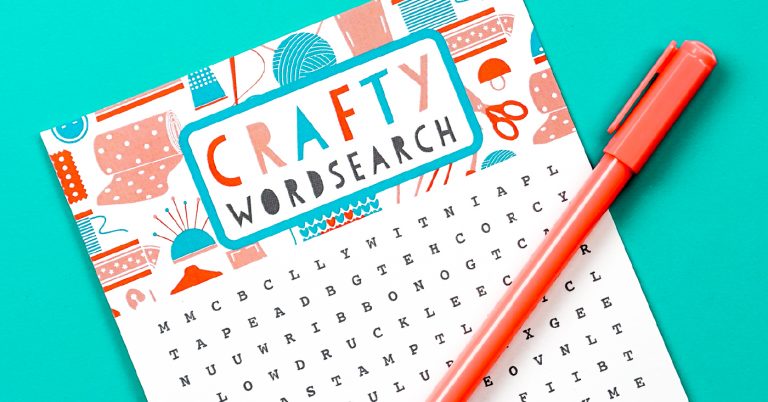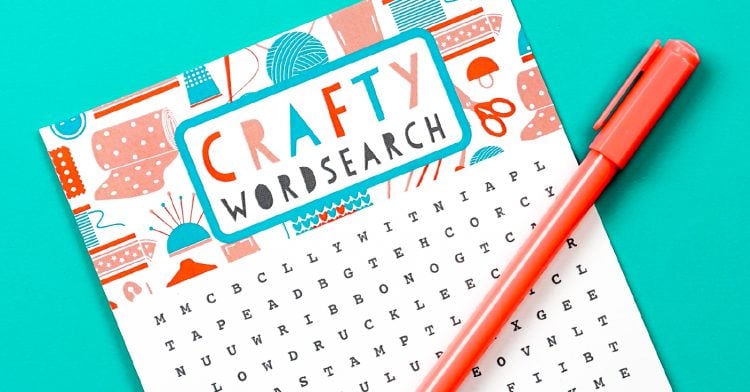 Breaking news! I'm a crafty girl in a crafty world and I love it! (Okay, maybe that's not breaking news…)
Creating and crafting is more than a hobby for me. It's my lifeline, and, let's be honest, it helps me pay the bills. My craft room at home is my haven. I've spent a lot of time designing it and organizing it to the perfect, colorful, creative work space. And I LOVE every inch of it. All of my favorite tools are on display and I can grab whatever I need quickly. That includes scissors, ribbon, washi, fabric, my Cricut, and so much more
If your happy place is made of things like glue guns, cardstock, paint, and stencils, then this Free Printable Crafty Word Search is for you! I took a bunch of my favorite crafty words and laid them out in a fun printable game! It's perfect for when you need a creative break. If you're hosting a girls' crafting get-together or retreat this word search would be a fun activity to do together over a cup of coffee or a glass of wine. Word searches are fun at any age! If searching out words like thimble and ink pad get you excited, then grab this Free Printable Crafty Word Search today.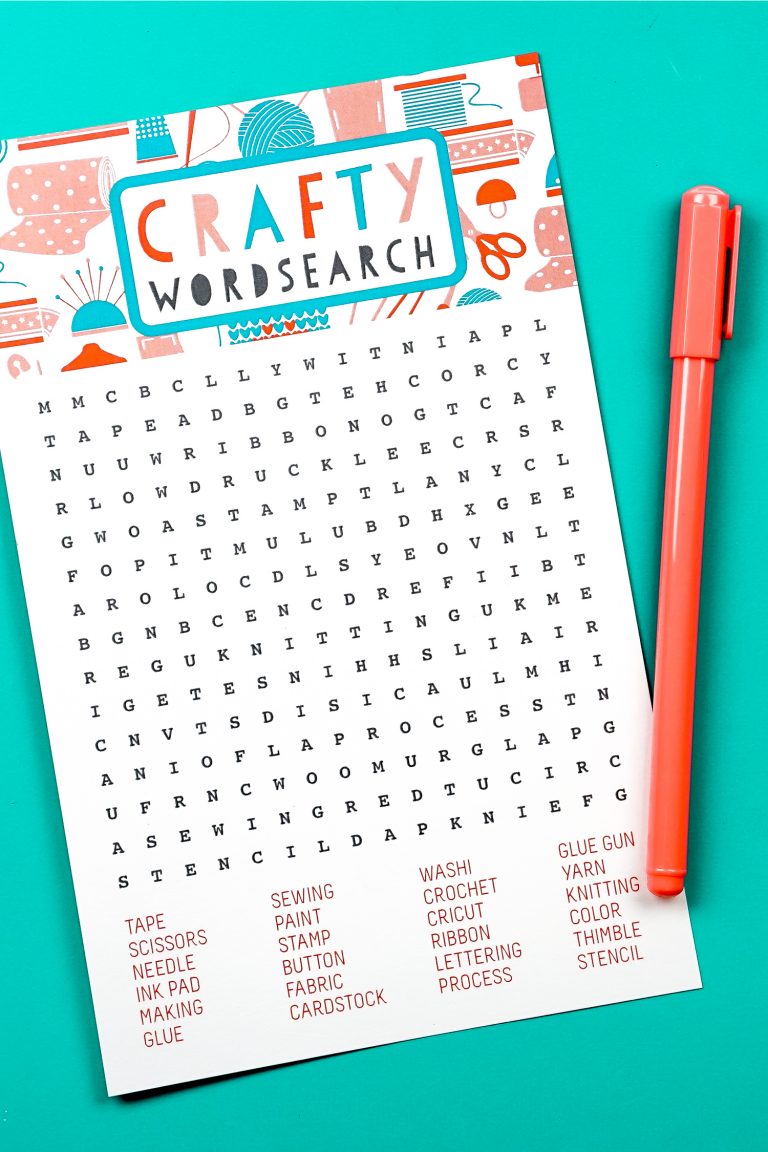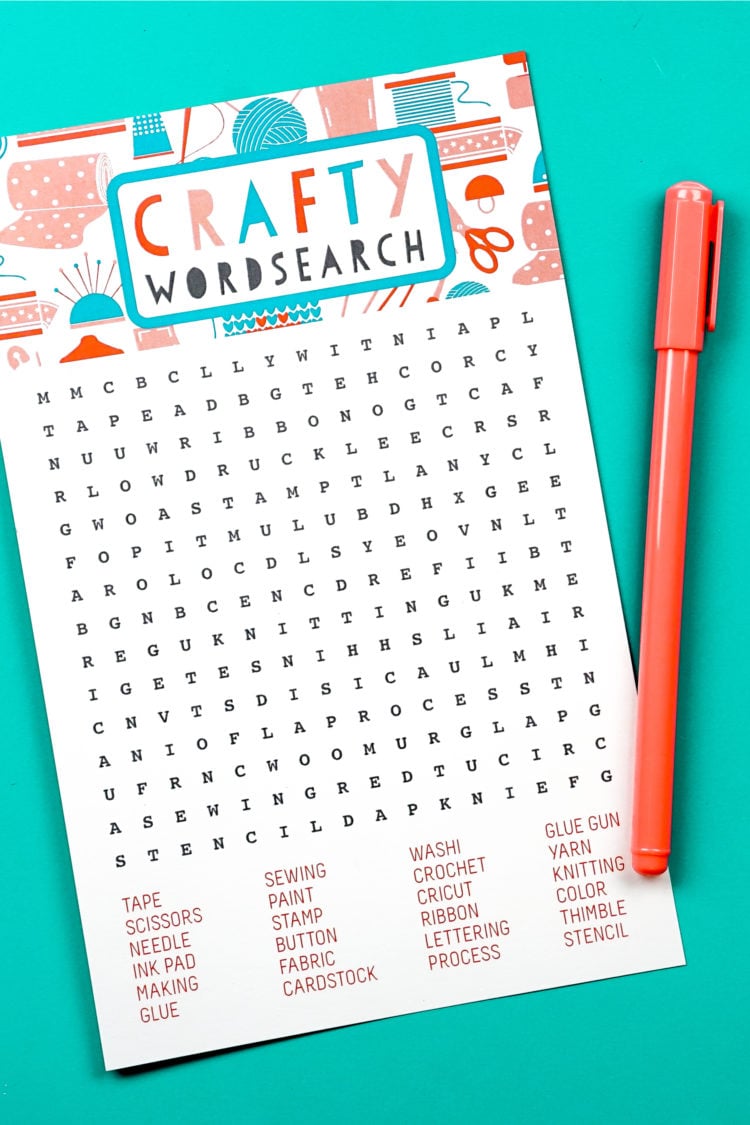 This crafty word search is a fun activity for rainy days in, creative retreats, craft parties, or just when you need a break!
Download the Free Crafty Word Search under PRINTABLES P58
This file can be found in my Free Craft Resource Library. The file number is: P58.
Want access to this free file? Join my FREE resource library! All you need is the password to get in, which you can get by filling out the form below!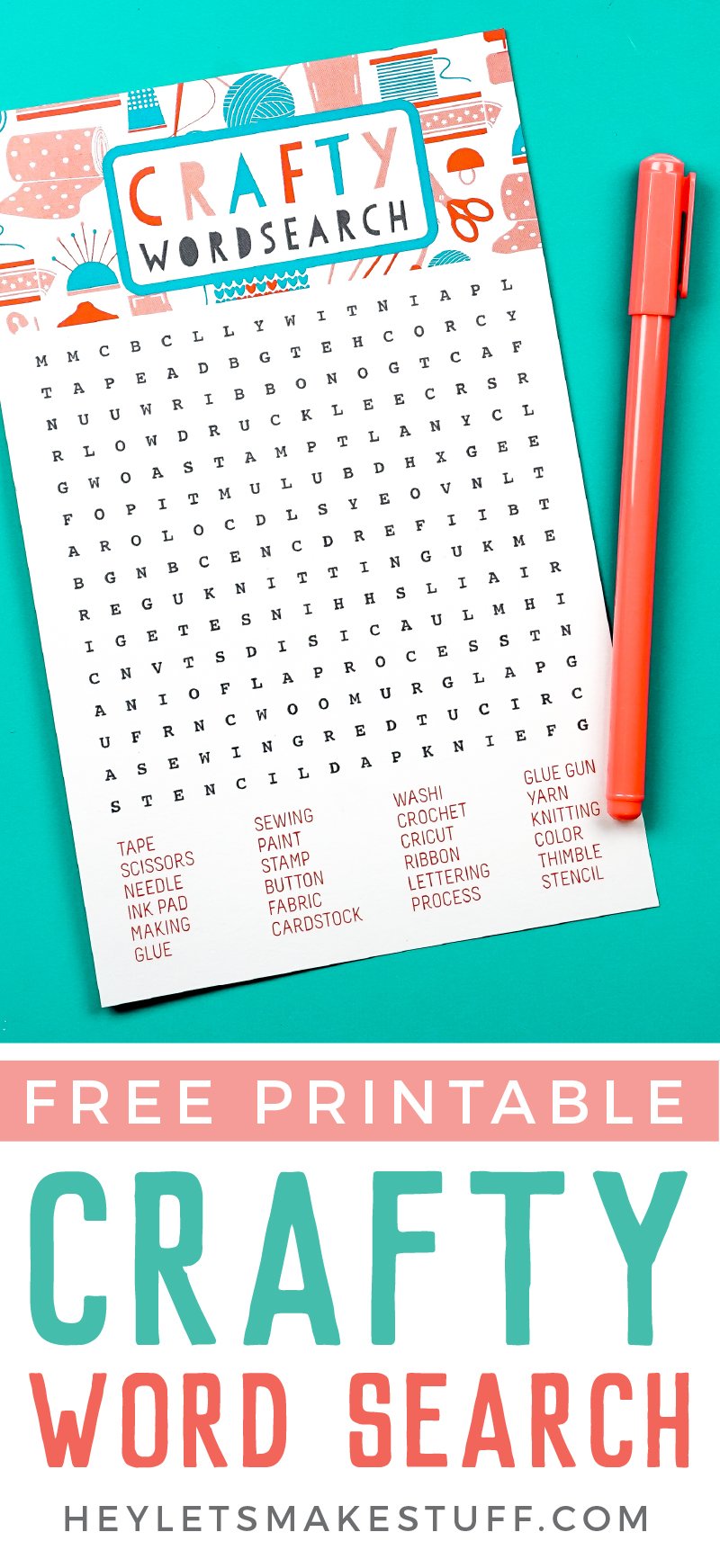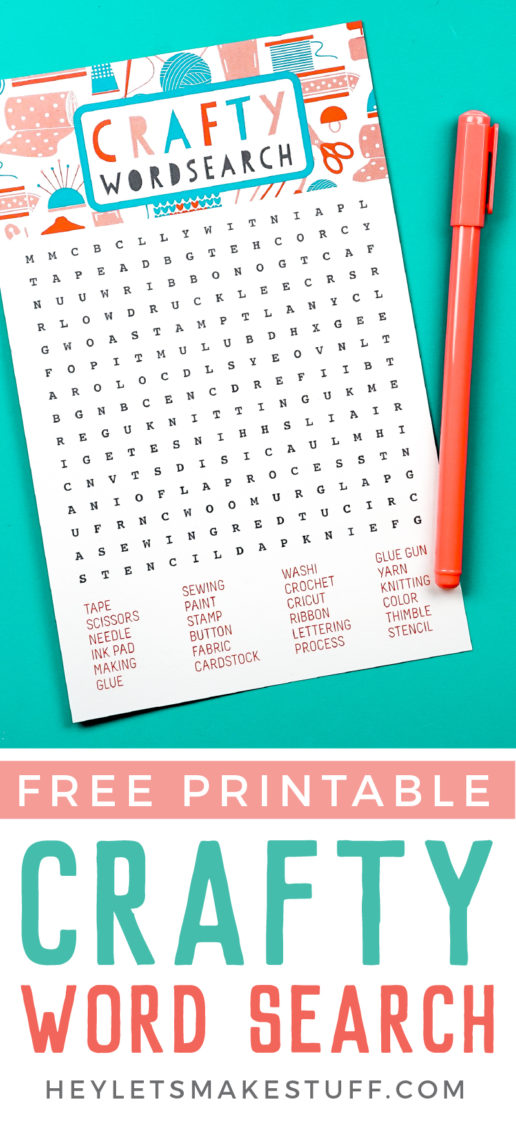 GET CRAFTY!