Want to make Christmas gifts for neighbors? Bake up some cookies and use your Cricut Explore or Cricut Maker to create these holiday treat boxes! Any neighbor would appreciate a prettily packaged sweet treat this holiday season.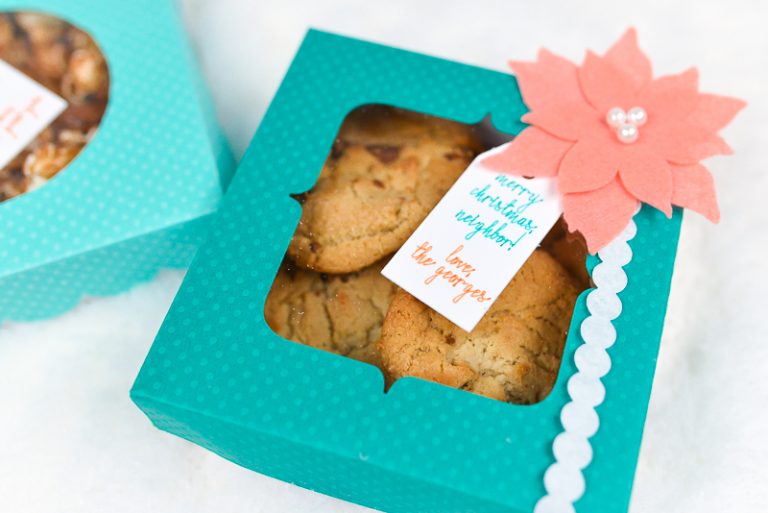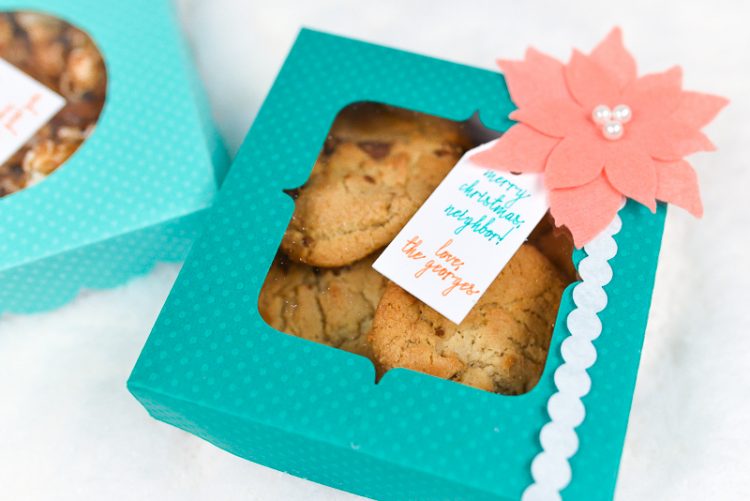 Every year, in the weeks leading up to Christmas, our next door neighbor drops by with a box full of homemade treats for us for the holidays. This is the first time I've ever really lived in such a close-knit neighborhood, so I'm always surprised by their kindness. This year, though, I'm ready! I've made some sweet treats and boxed them up in some adorable poinsettia cookie boxes I made using my Cricut!
Normally I'd designs something myself, but Cricut Access has such a huge array of treat boxes that I knew I could find something I'd love, plus ways to customize it just for me. It's one of the reasons I love Cricut Access. I can take a pre-designed file, like these treat boxes, and combine them with a totally unrelated file, like the poinsettias, for a totally customized look. In the spring, I could easily take these same boxes, pair them with a little felt bunny or paper-cut Easter egg and deliver sweet Easter treats to my friends at church. Cricut Access makes it all possible.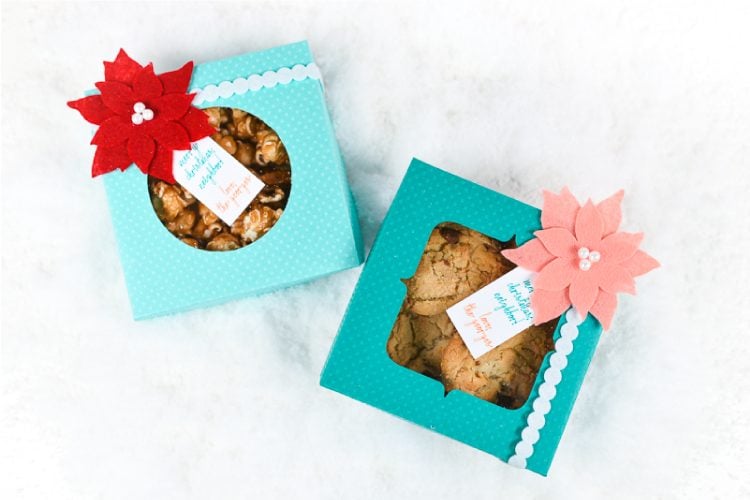 How to Make Cricut Treat Boxes
Supplies
Directions
I've already created the file for you! Easy peasy. Depending on your Cricut Access subscription, there may or may not be an additional charge for the files. There are two boxes, as well as two poinsettias and two tags.
You can recolor the boxes to match your final project colors. I'm a big fan of teal and red and pink as my modern Christmas colors! You'll also need a scoring tool for your machine. If you have a Cricut Maker, you can use either the Scoring Wheel or the Scoring Stylus. If you have a Cricut Explore, you can use the Scoring Stylus.
If you'd like, you can also add a tag. You can use the Cricut text tool to write whatever sentiment you'd like. I used Cricut's Wildflower font to write a little note to my neighbors in two colors—Candy Crystal and Color, both part of the Cricut Ultimate Pen Set.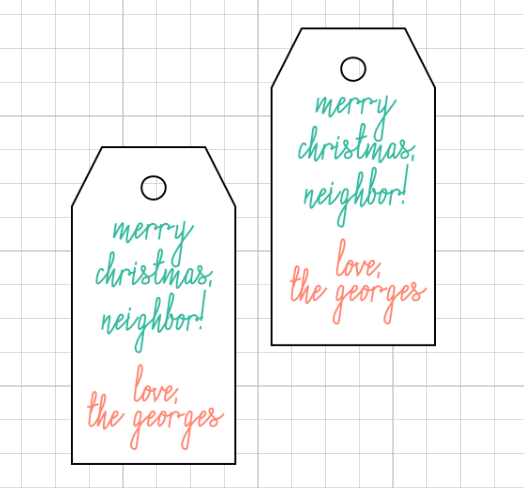 Then cut! And score! And write! I love that the Cricut will do all of those things for you.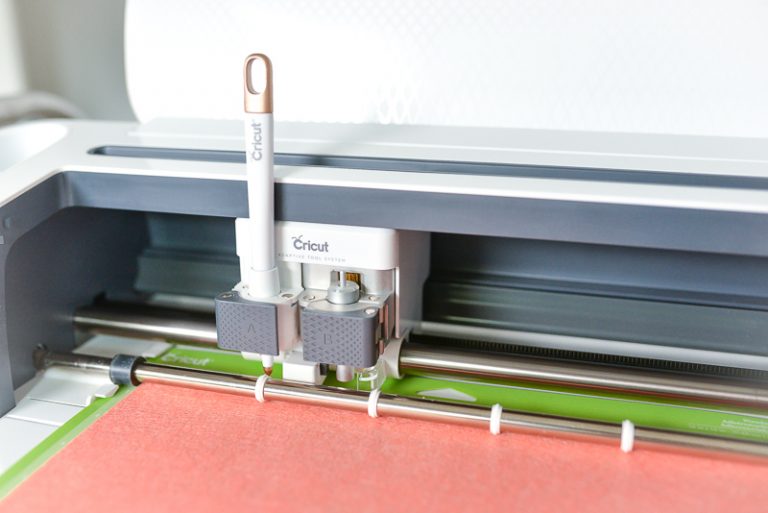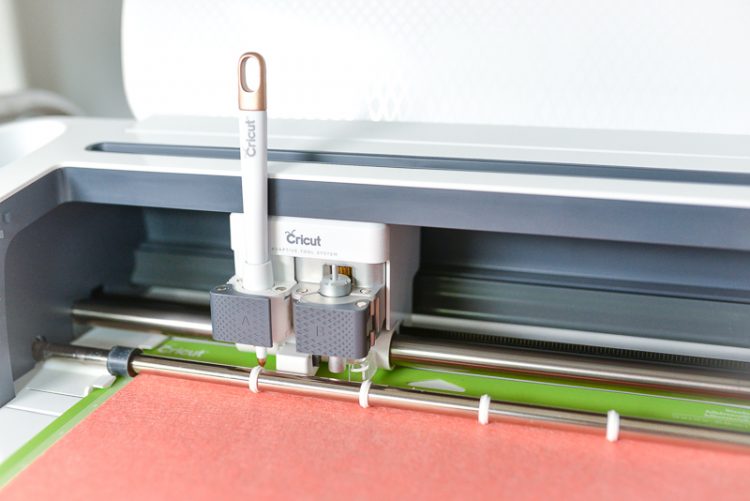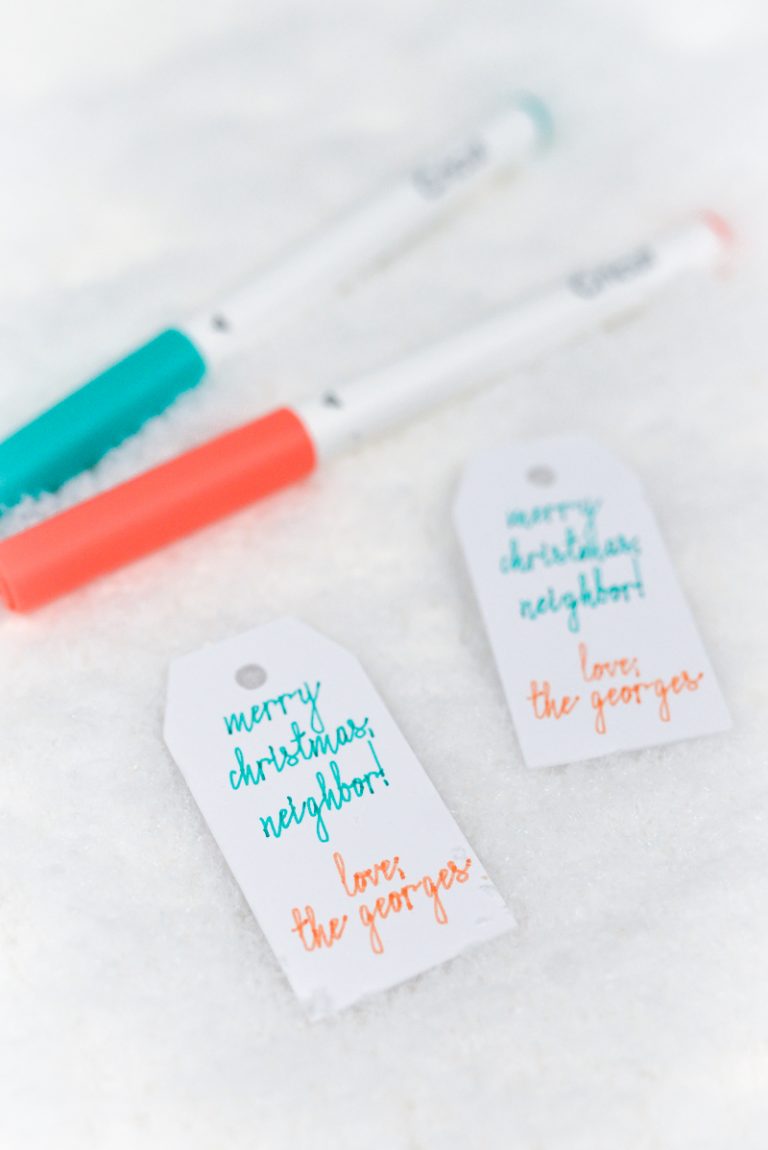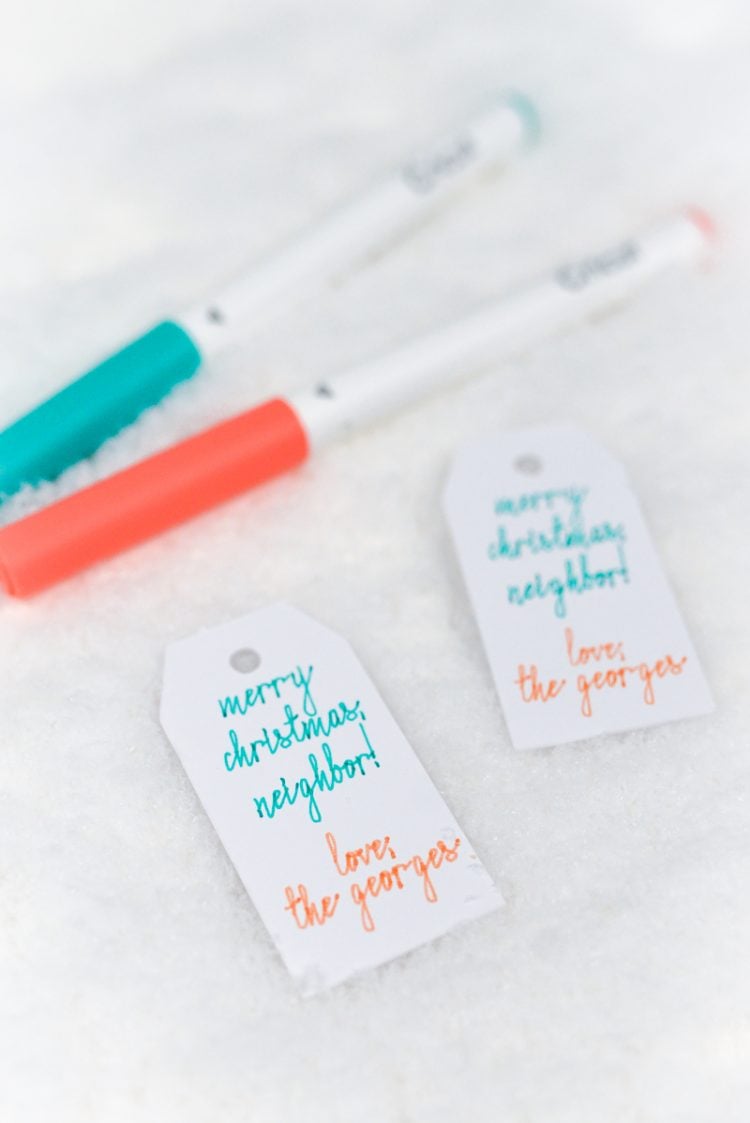 Once you have all of your pieces, you can assemble everything. I used a simple craft glue to assemble my boxes and lids. A little spray adhesive inside the lid made it easy to attach a square of cellophane to make the treat box window.
For the poinsettia, I glued the two pieces together and added three small craft pearls with a little craft glue. Very sweet!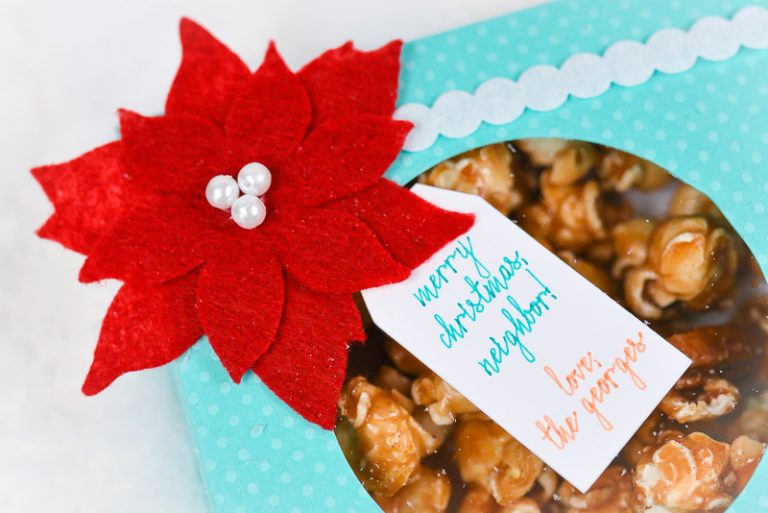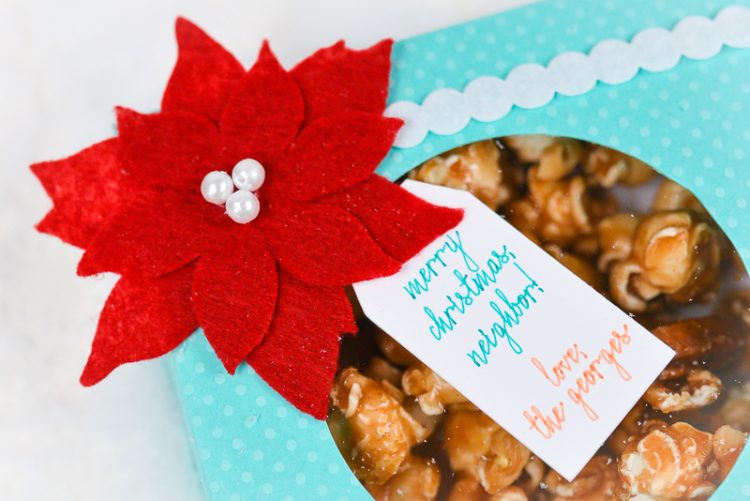 To package it all up, I added my treats to the box and fitted the lid on. I tied the box up with some white felt ribbon, glued on my flower and tag, and it was ready to go!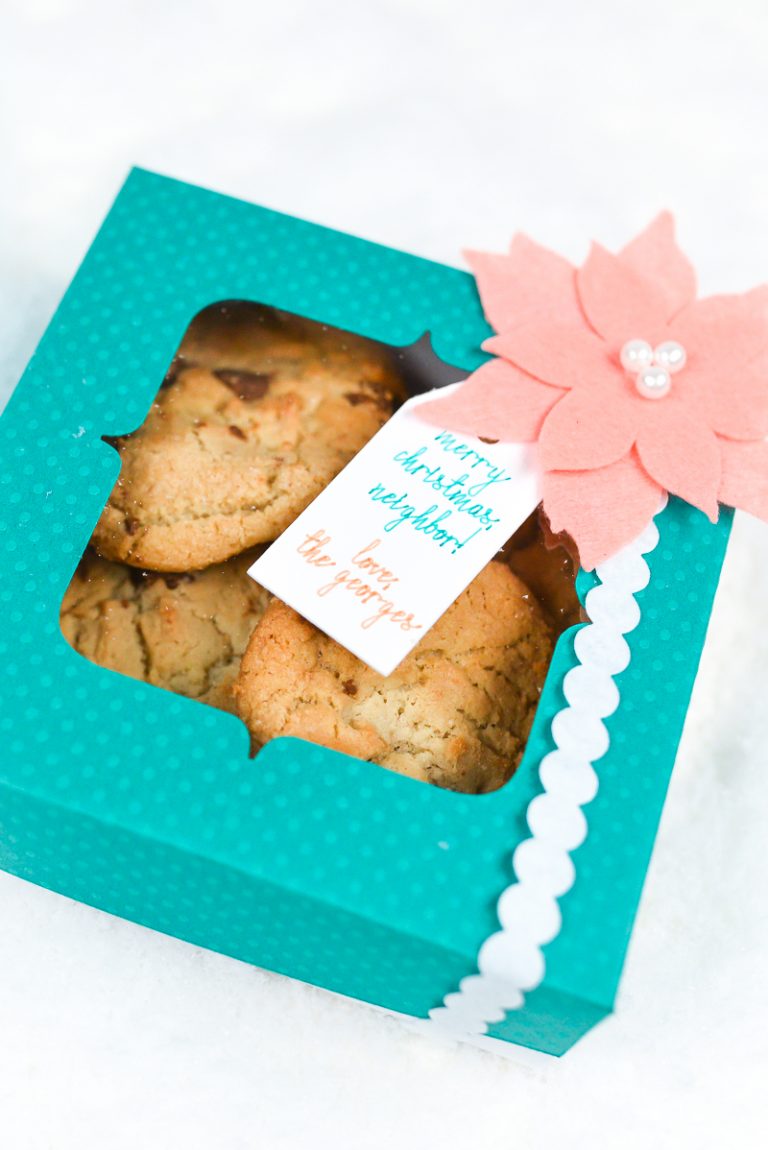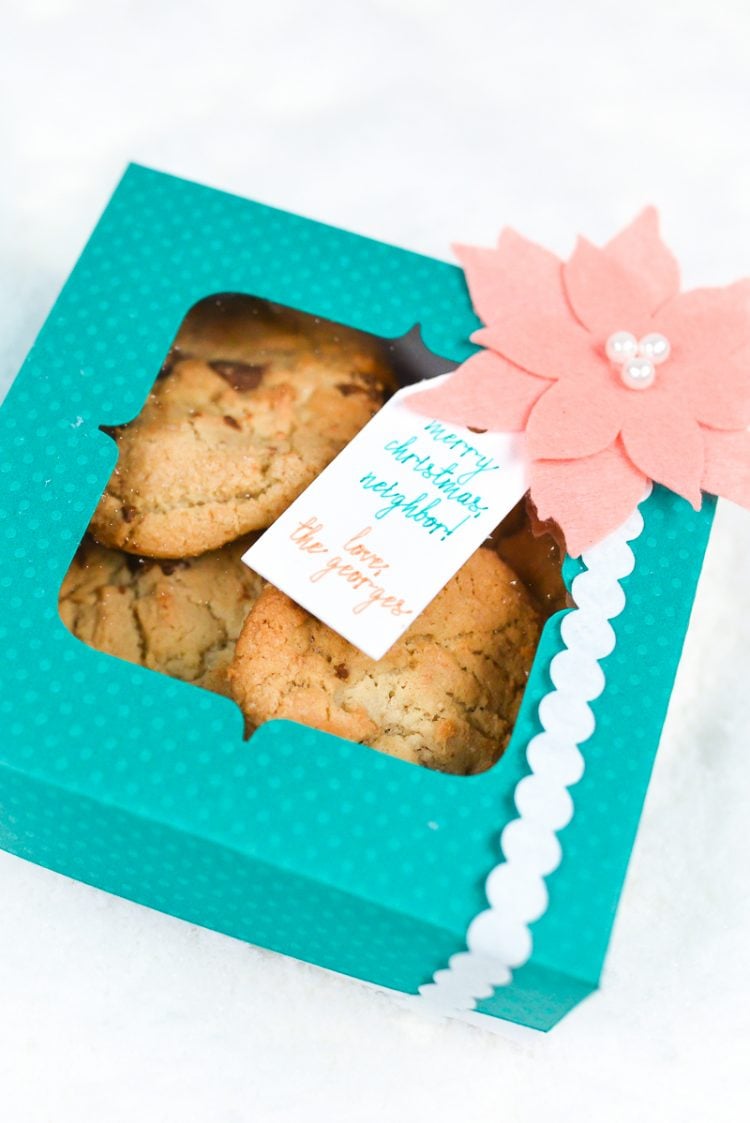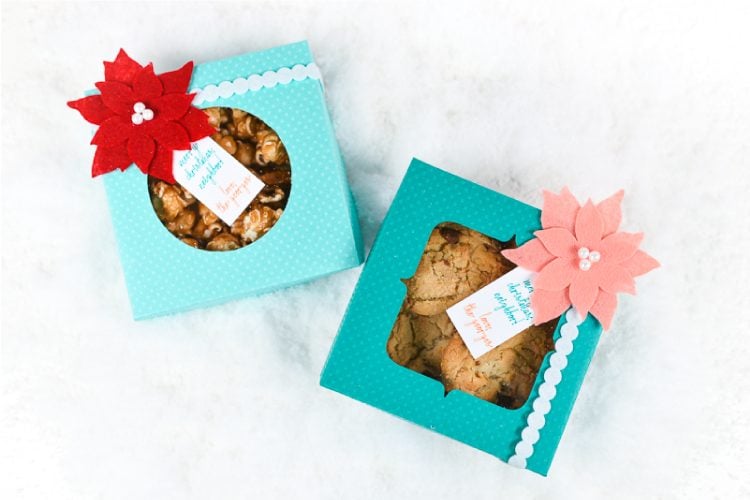 Christmas Gifts for Neighbors
Now what to put in these treat boxes? I've rounded up some delicious ideas from my foodie blogger friends (since I don't really bake!) to give you a bunch of yummy inspiration!
White Chocolate Dipped Ginger Cookies
Raspberry Chocolate Linzer Cookies
Peppermint Hot Chocolate Cookie Cups
Dark Chocolate Candy Cane Cookies