Cut these gorgeous DIY cards on your Cricut or other cutting machine and send to a friend who would appreciate a beautiful handmade card!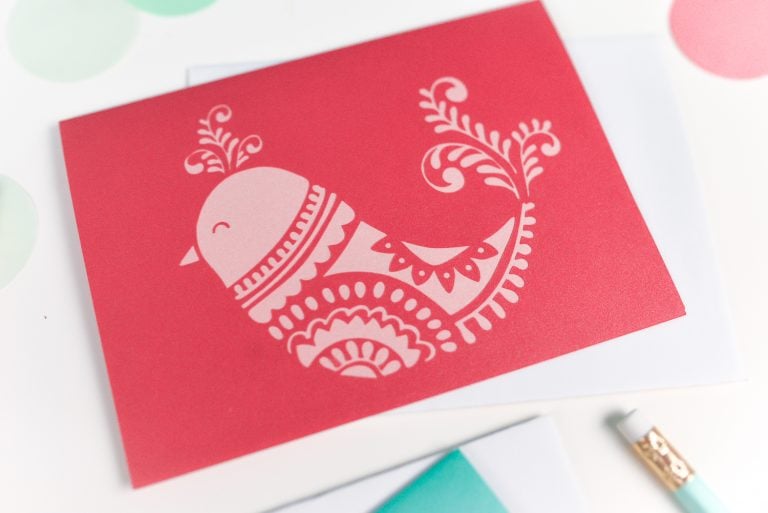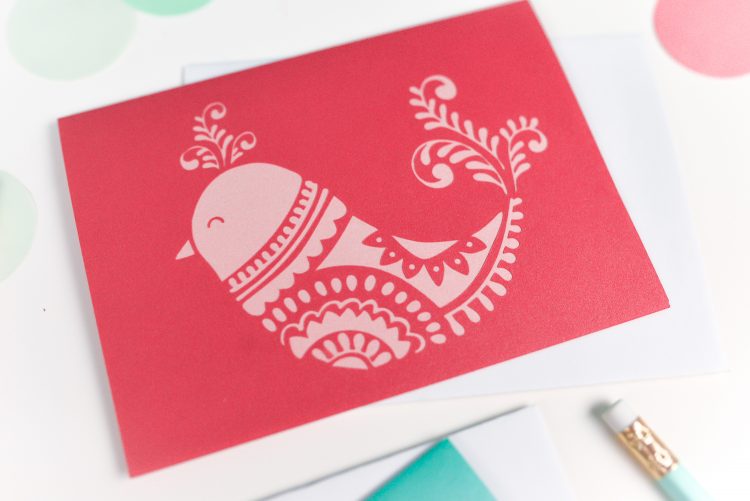 Want to save this post to reference in the future? Enter your email below and we'll send it right to your inbox!
Want to make special handmade cards to send to friends this year? I have the perfect cut file for you today! These hand-drawn bird cards are so beautiful and delicate, and a great alternative to the Christmas photo cards that most people send (not that I don't like photo cards — I send them myself! But I also love getting handmade cards in the mail. It makes me feel so special!). They also work during other times of the year, too!
They are so easy to make using the Cricut Explore or Maker or other cutting machine. There are two pieces — the outer card with cutout, plus an interior liner piece that you glue to the interior back of the cut out.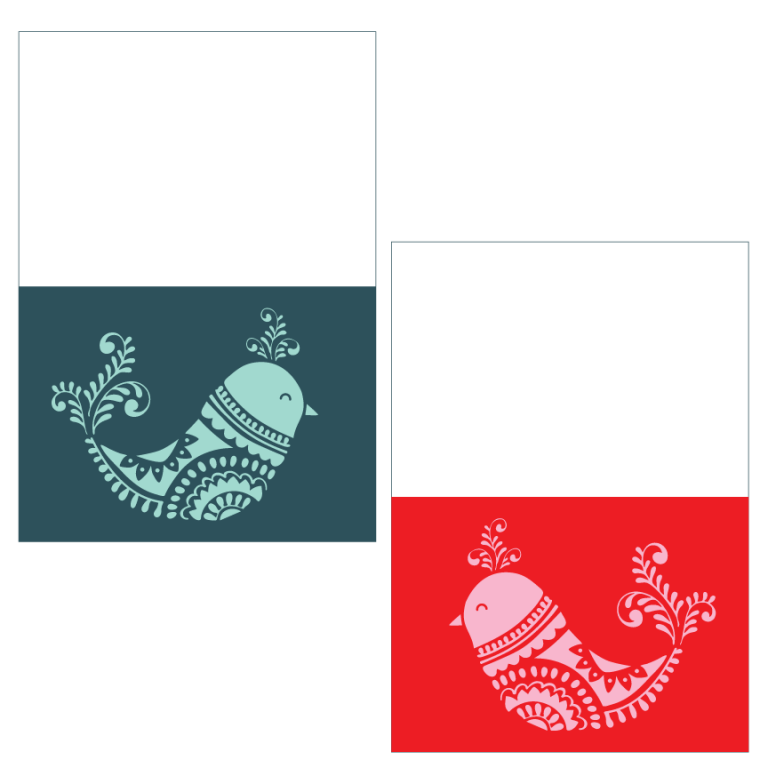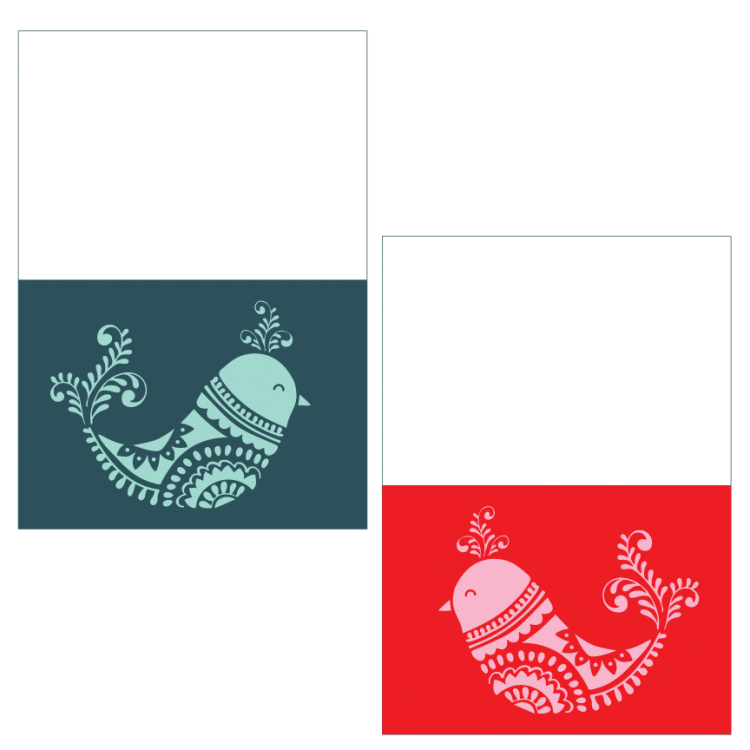 For example, in this card I used a bright teal outer card and a light teal liner piece. You can also use the Cricut scoring stylus (learn more about the stylus here) to create the fold line for you.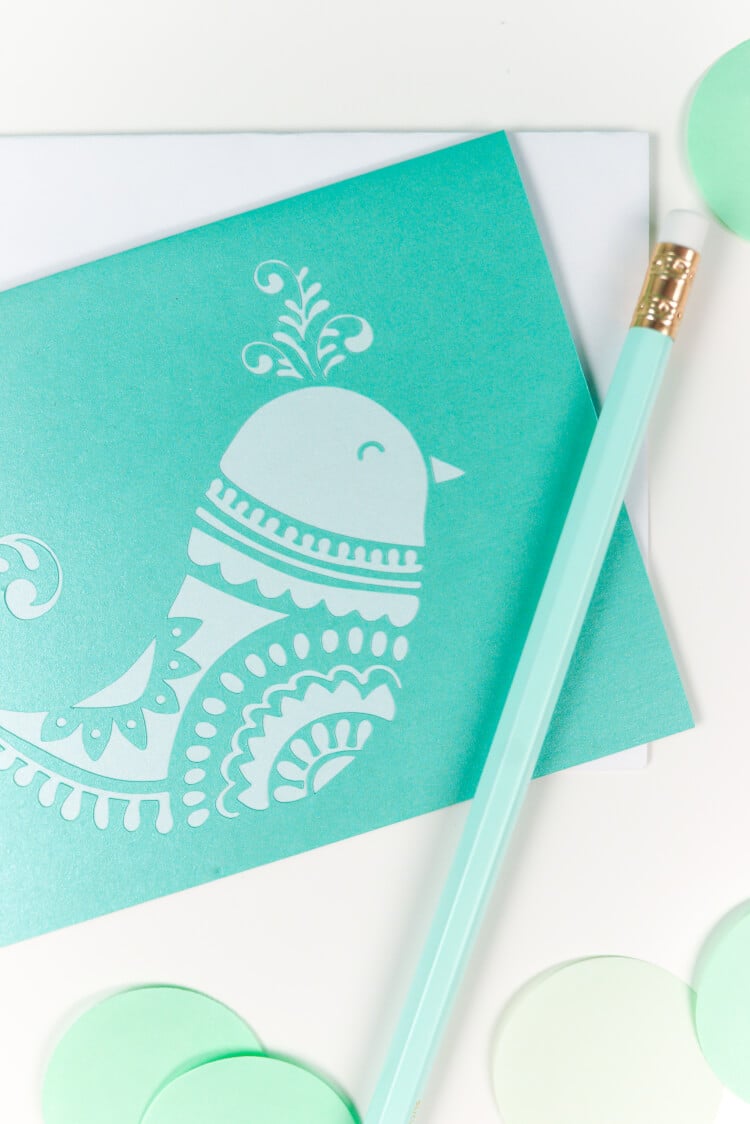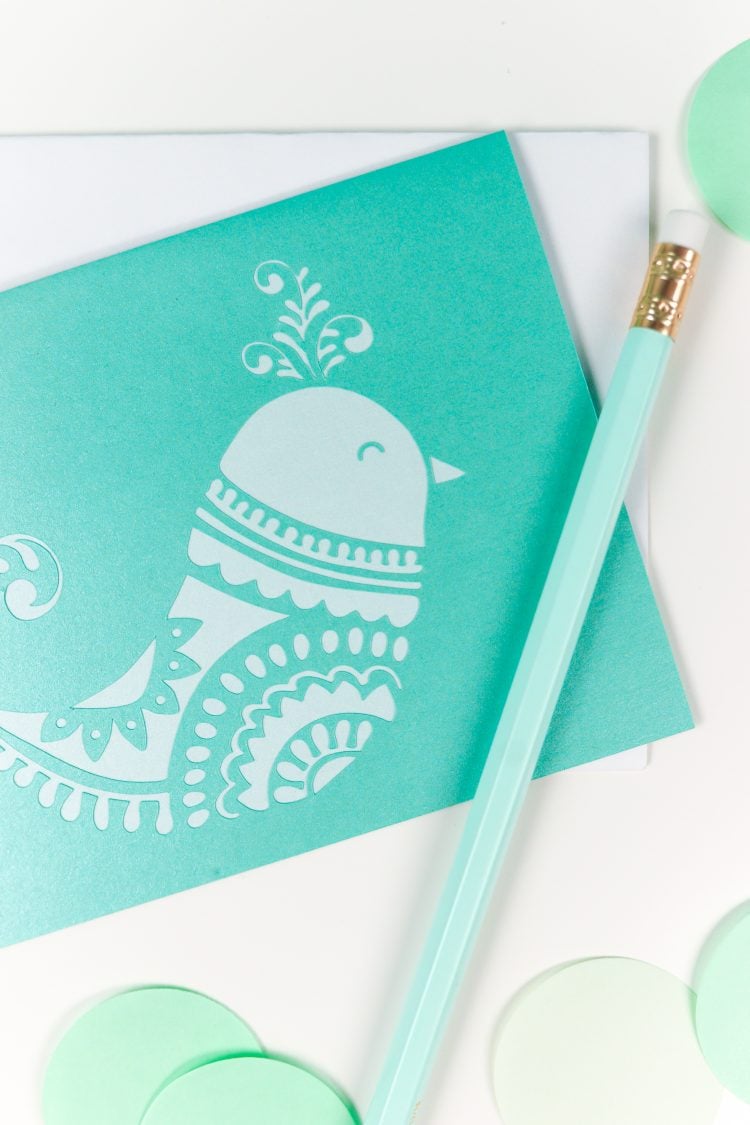 To get the best cut, make sure to cut the cards at least 5″ wide and use a new blade and clean mat. I find a little spray glue on the interior of the card (basically the back of the bird) works the best. You could also separate the bird from the card shape and use in decor or other projects!