This Choose Happy SVG cut file is a good reminder that a lot of times we can pick our attitude!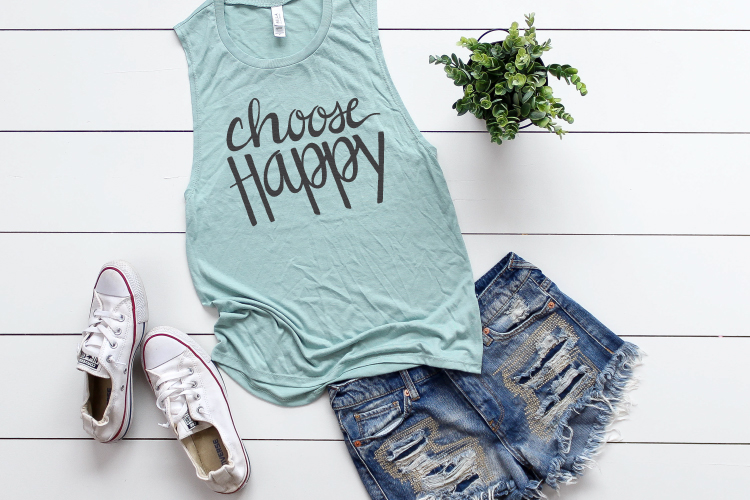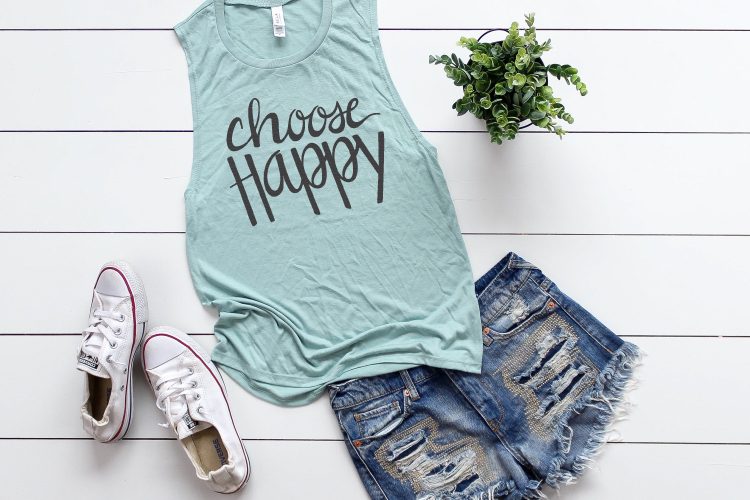 Okay guys. I am going to be honest here.
I really love this hand-lettered cut file. I think for many of us, we need to wake up in the morning and choose our attitude. Like my friend Brittany says, "Awesome things will happen today if you choose not to be a miserable cow." We can wake up in the morning and choose to be joyful and grateful and live our one wild and precious life.
But I am actually writing this post right as two prominent Americans, Kate Spade and Anthony Bourdain, have died from suicide. My heart has been really heavy. So as I sit here and try and write this post, I realize that sometimes we can't choose to be happy. I've been pretty transparent here and on social media that I've struggled with postpartum depression and PTSD. I've never reached a point where I wanted to take my own life, but I do at least understand not being able to choose my thoughts or my emotions. I understand being ruled by something "other" and how hard and sometimes impossible it is to change that mindset. And how hard it is to reach out and feel like there's a way to the light.
Medication, therapy, and the deep support and love from my family have helped heal my mental health. Things aren't perfect and I still have dark days, but I am thankful to find that healing.
I know you've seen this number a hundred times, but if you need help and healing, please call 1-800-273-8255.
And if you can, choose to be happy, okay? And then be the light to someone who can't see it themselves.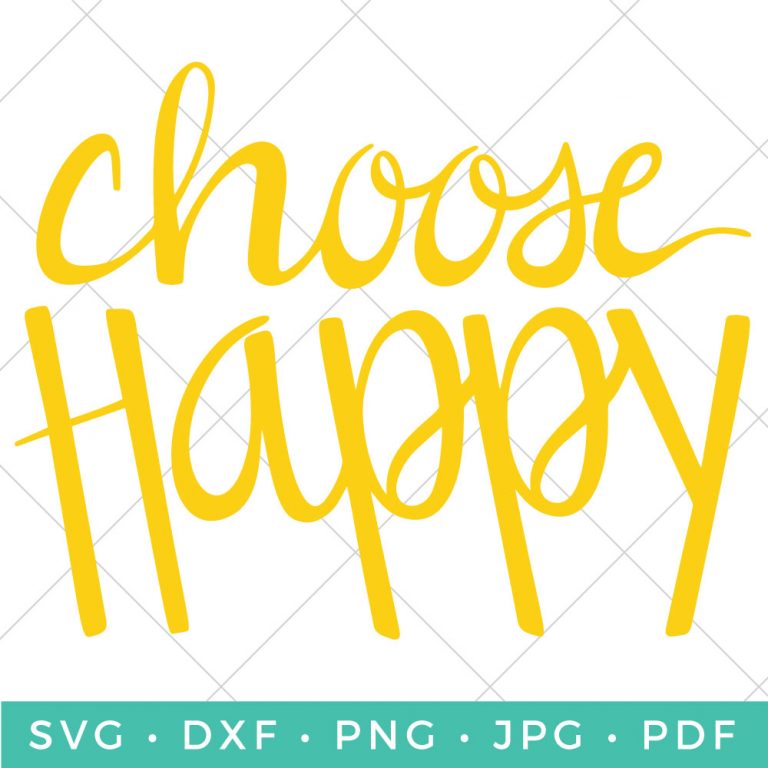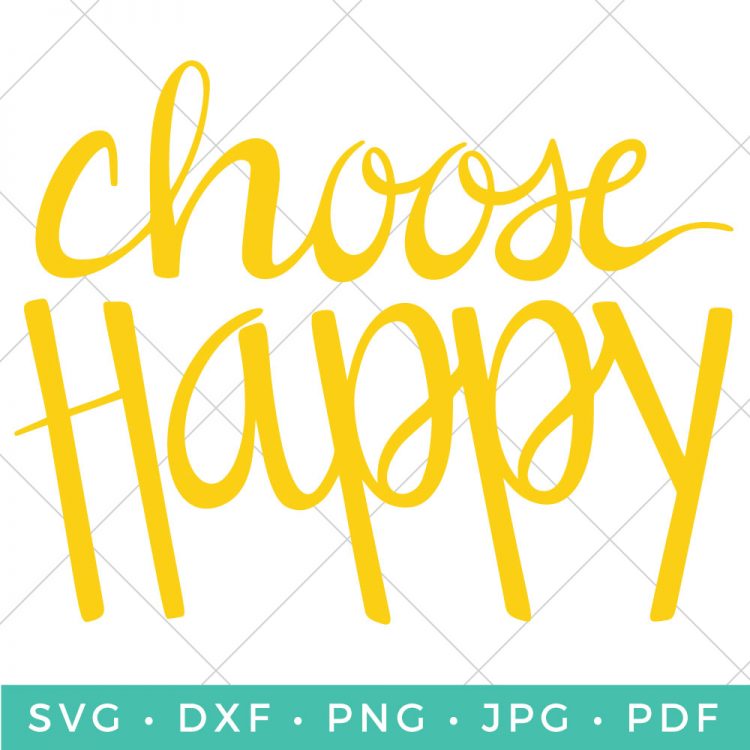 You may also love my Be Kind hand-lettered SVG!
Get the Choose Happy SVG Here
Want access to this free file? Join my FREE resource library! All you need is the password to get in, which you can get by filling out the form below!
If you want to be notified of flash freebies, join our mailing list!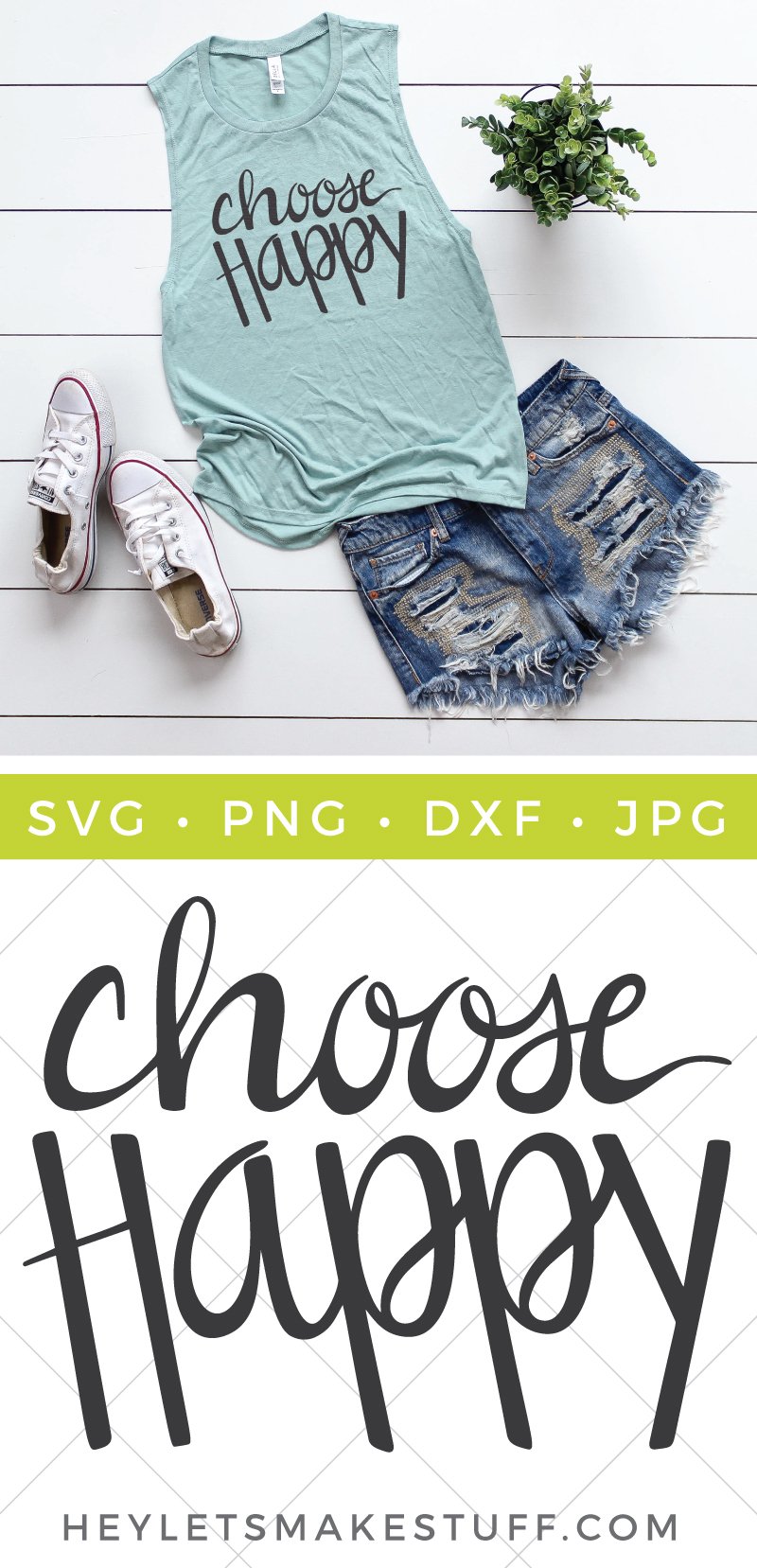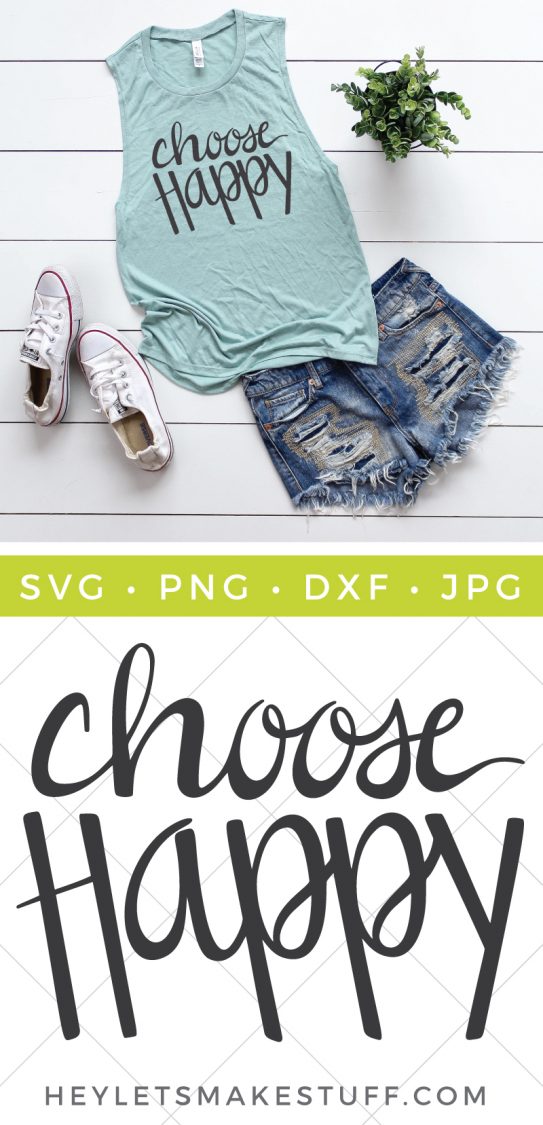 Blank Tank Tops for Crafting