This hand-lettered Be Kind SVG is the perfect reminder to treat others with grace and respect. Perfect for the home or classroom.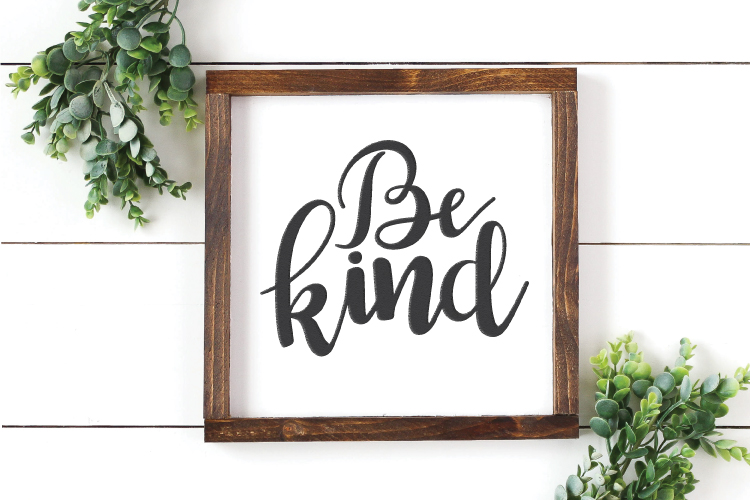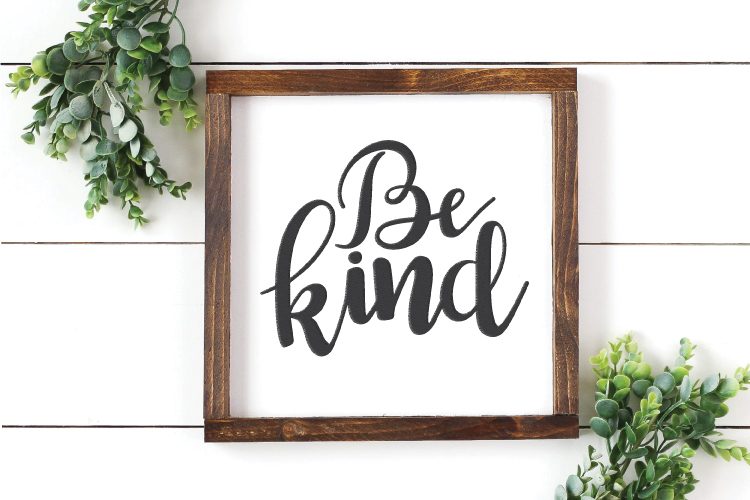 If there's anything this world needs a little more of, it's kindness. I don't mean being nice—you can certainly be nice to someone while being unkind. But I mean really caring about the humanity of other people and showing it in your actions. We can disagree (and trust me, I disagree with a lot of people!) but there's a way to do that without demeaning the humanity in someone else. This is particularly important to me as a Christian—kindness is a fruit of the spirit, after all!
This hand-lettered Be Kind SVG file is the perfect sentiment for your home or classroom. Use vinyl to put it on a sign, or HTV on a pillow or shirt. You could even cut it really large and put it straight on a wall!
I also have a very cute Bee Kind SVG with an adorable bee, and this hand-lettered Choose Happy SVG!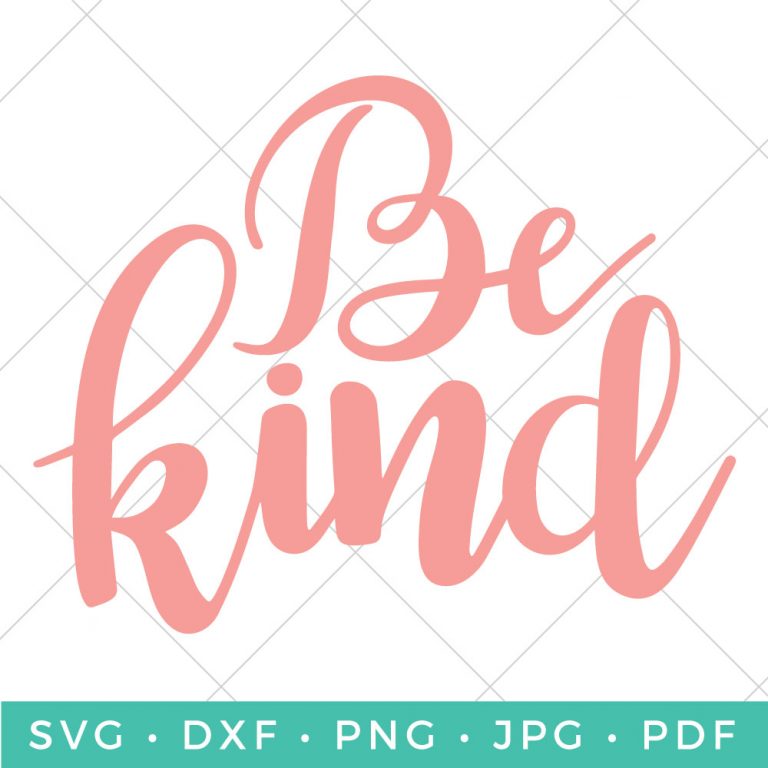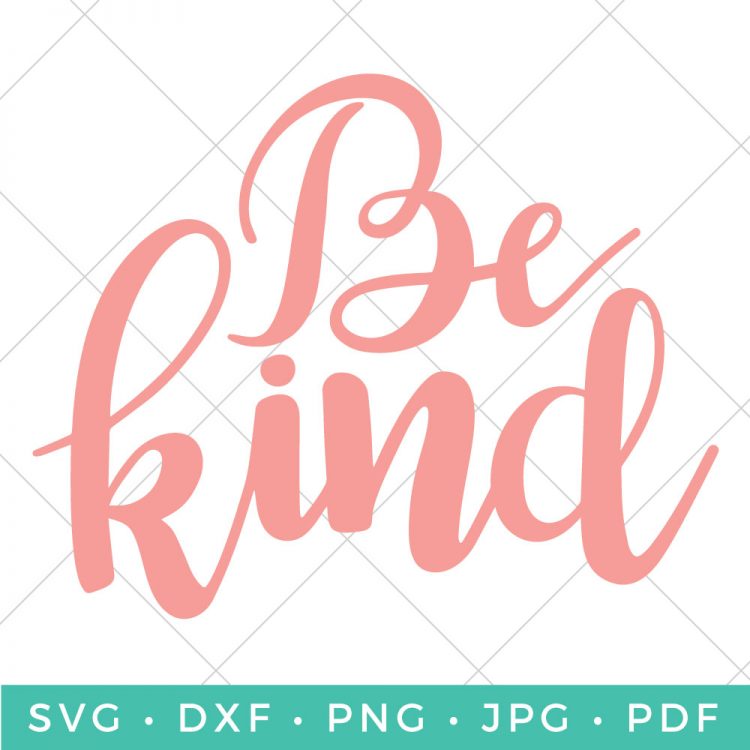 Download the Be Kind SVG File Here
This file was free through 9/7/18. Now you can get it in our shop! If you want to be notified of flash freebies, join our mailing list! It includes both pink and black versions of the PNG/JPG files, too.
Also grab my cute little "bee kind" SVG which has an adorable bee!