Last updated on July 4th, 2017 at 10:14 pm
These paper camping pennants, cut on the Cricut or Silhouette, are perfect for a camping themed party or kid's bedroom. Get all nine detailed SVG or DXF files and make this fun camping craft!

Cut Paper Camping Pennants
One of my favorite things to make using my Cricut Explore are intricately cut paper designs. (Curious about what a Cricut machine is? Check out this post: What is the Cricut Explore Machine and What Does it Do?)
I am always blown away at the accuracy with which the Cricut cuts all materials, but paper in particular. With the boys' upcoming second birthday party, I knew I wanted to design a set of pennants to decorate the party food table. This set of paper pennants featuring all sorts of fun icons from camping life—trees, a lantern, a campfire, and a teepee, etc—and they are now available in my digital shop!

You can also buy the individual pennants in case you are having…a binoculars party? Ha!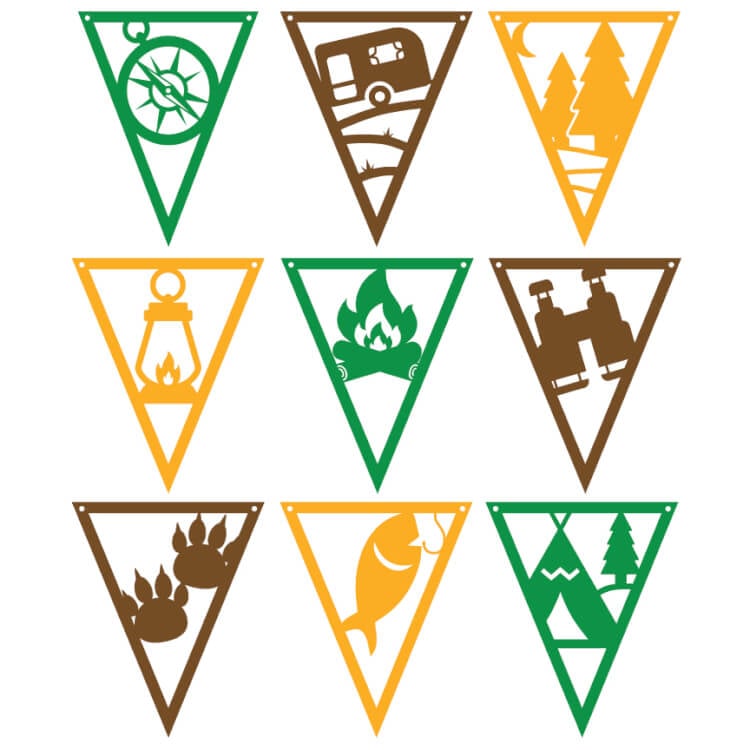 I used a pearlescent paper to cut out a set of camping pennants for the party — I'm sure I'll cut several more before the party in May to hang throughout the backyard for the party.
Seriously, though — isn't this detail impressive? Those thin, thin lines on the compass are cut with total precision. It's insanely accurate.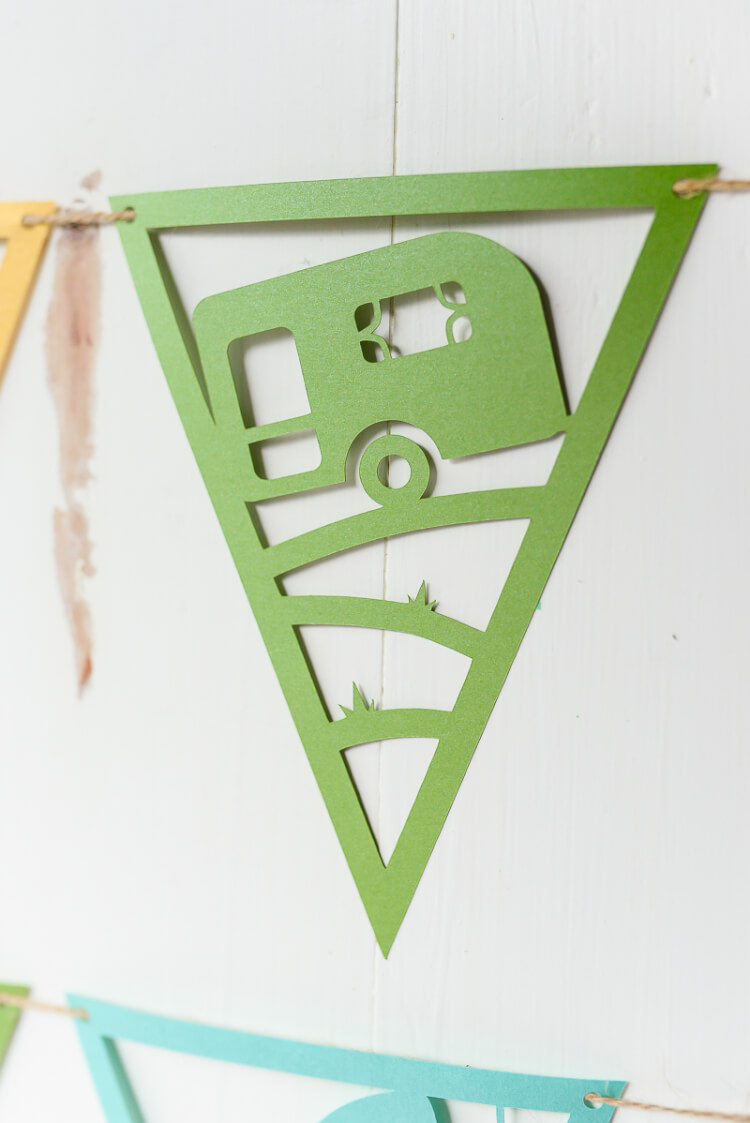 The Cricut Explore never ceases to amaze me! Check out all of these fun paper pennants I've designed for you: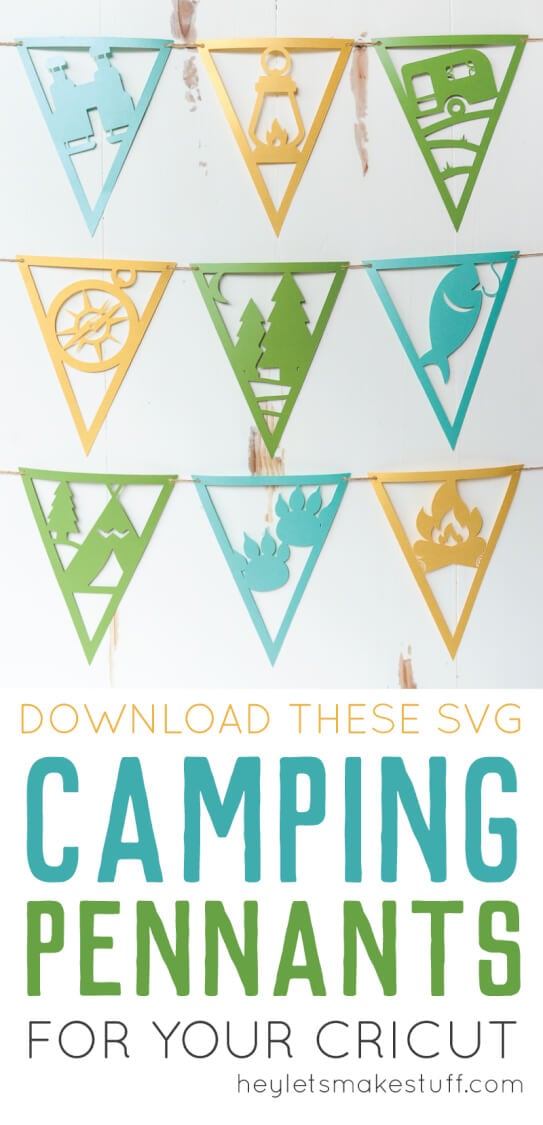 Looking for more fun camping party ideas? Check out all the projects I've done for the boys' camping birthday party!
And if you love paper pennants, check out these great designs!