If your kid has ever received a whistle, a bunch of little sticky hands, or, God-forbid, a goldfish, you know that goody bags can easily go wrong! Instead, here are a birthday party favors parents won't hate but kids will love!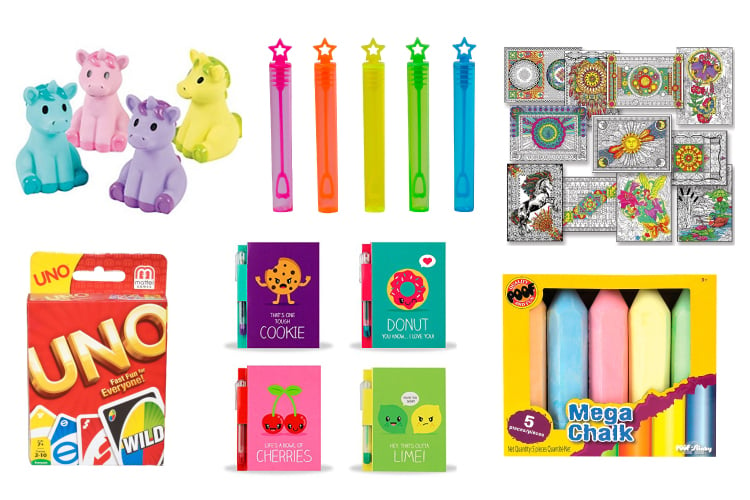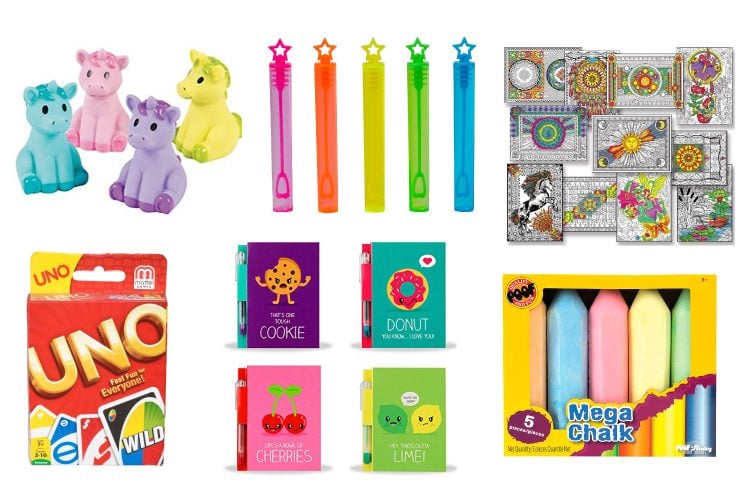 I recently threw our boys' third birthday party! We themed it after the book Dragons Love Tacos. I wanted to hand out a simple party favor bag to all the kids at the party on that special day, so I took an informal poll of my Facebook friends to ask which birthday party favors they liked and which they just hated. Here's what I found out!
In This Post:
Do I Need Goodie Bags?
Nope. Nope, nope, nope. You definitely don't need to hand out goody/goodie bags or party favors at your celebration. If budget is a concern, you have concerns about the environment or food allergies, or if you just don't want to do it, don't.
Let's stop doing the things that we feel we must do, okay? And then let's agree not to judge each other!
But if you want to put together party bags, don't feel bad either! I think it's fun to send kids home with a little memory of the event. We had cute little dragon bath toys in ours and my neighbor said her daughter has had so much fun playing with them every night since the party.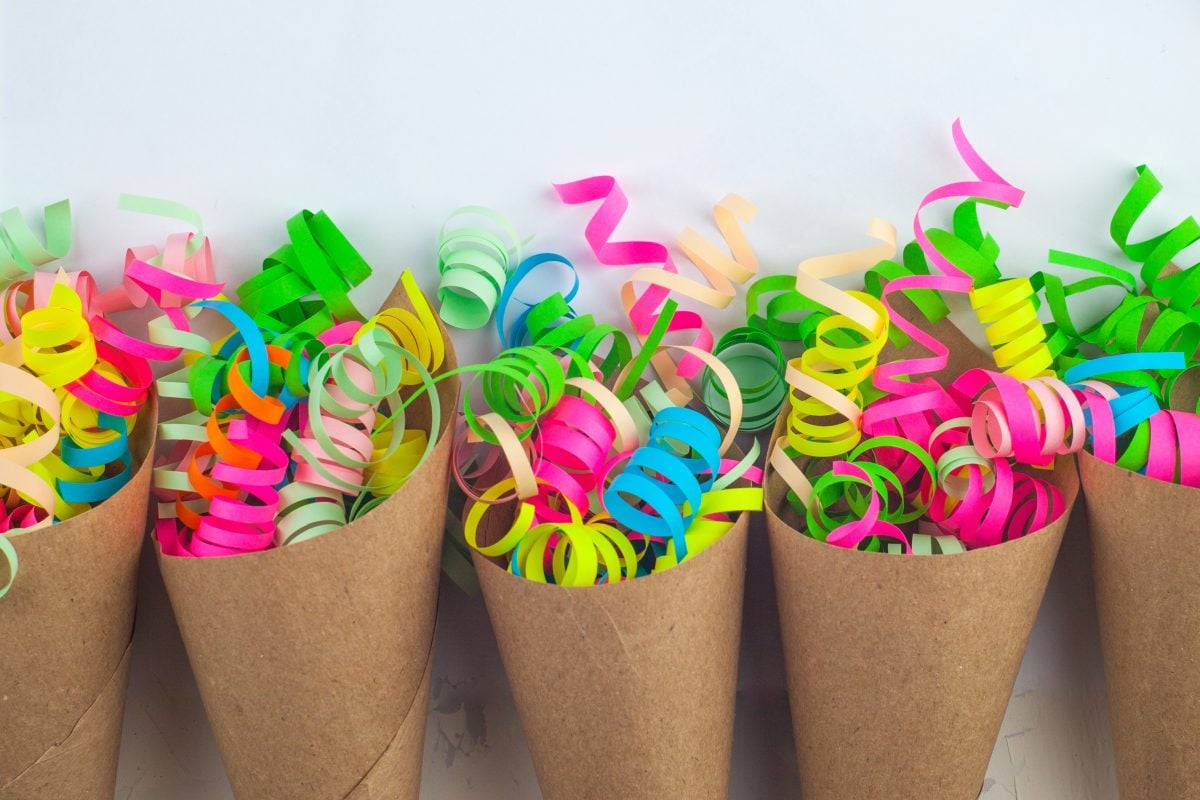 You could also opt to make a small donation for every child at the party to a charity that is close to your family. This is also a good alternative if you don't want party guests to bring gifts—give them the option to donate to charity in honor of the birthday child.
How Much Should I Spend on Birthday Party Favors?
Kids' parties are expensive, even if you're just looking at party essentials like a cake, plates, and a little decor! I can understand why goody bags are so controversial. Why spend even more money on a bunch of crummy little toys that will probably end up in the trash in a few days?
For our favor bags, I ordered in bulk and spent less than $3 for the bag and two small toys that I included in the bags. Don't go over the top with party favors—you don't want to spend more on the favors than people might spend on a gift for your child!
Where to Shop for Party Favors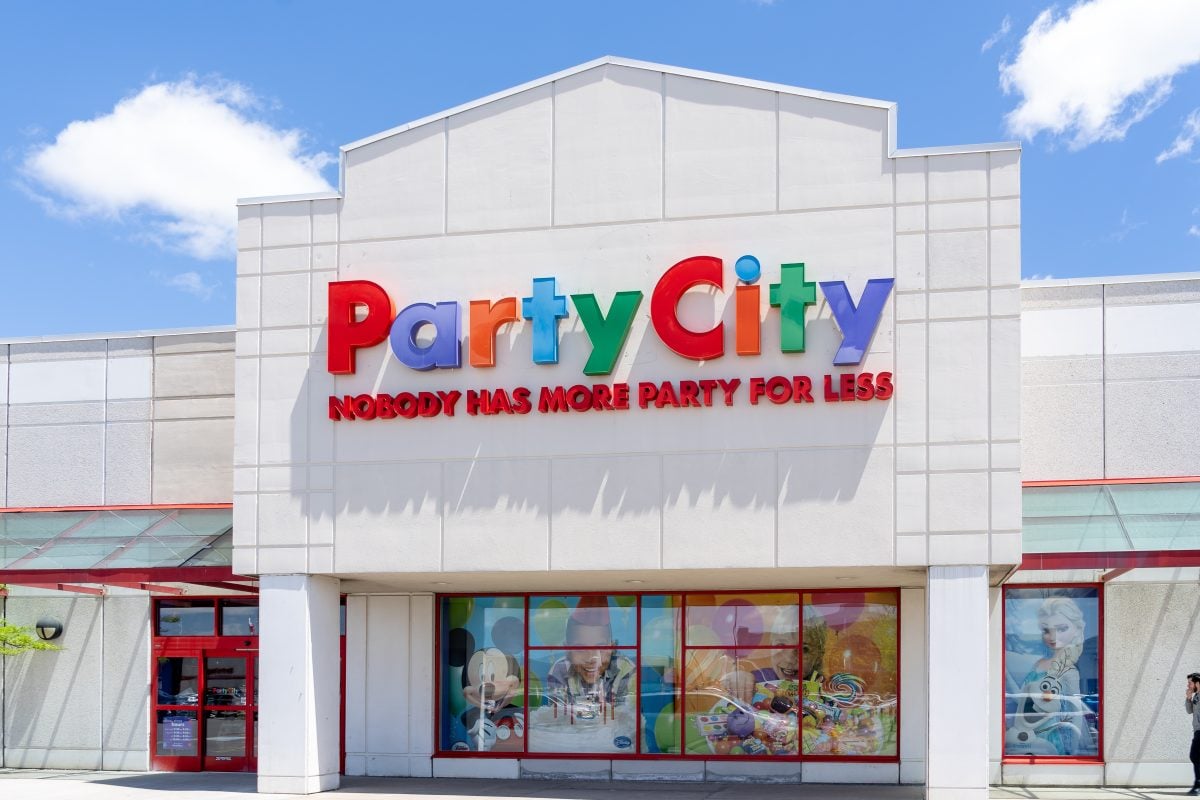 There are a lot of places you can shop for party favors that parents won't hate. I like going into my local store, but you can also order online:
Bad Birthday Party Favors
So what did the parents in my poll consider bad party favors? Here were the ones that topped their hate list:
Whistles
Chewing gum
Sticky toys
Make-up
Weapons
Anything with tiny pieces (someone called these "automatic vacuum food")
By far the worst: ANYTHING ALIVE (goldfish, chicks, sea monkeys, ant farms, etc.)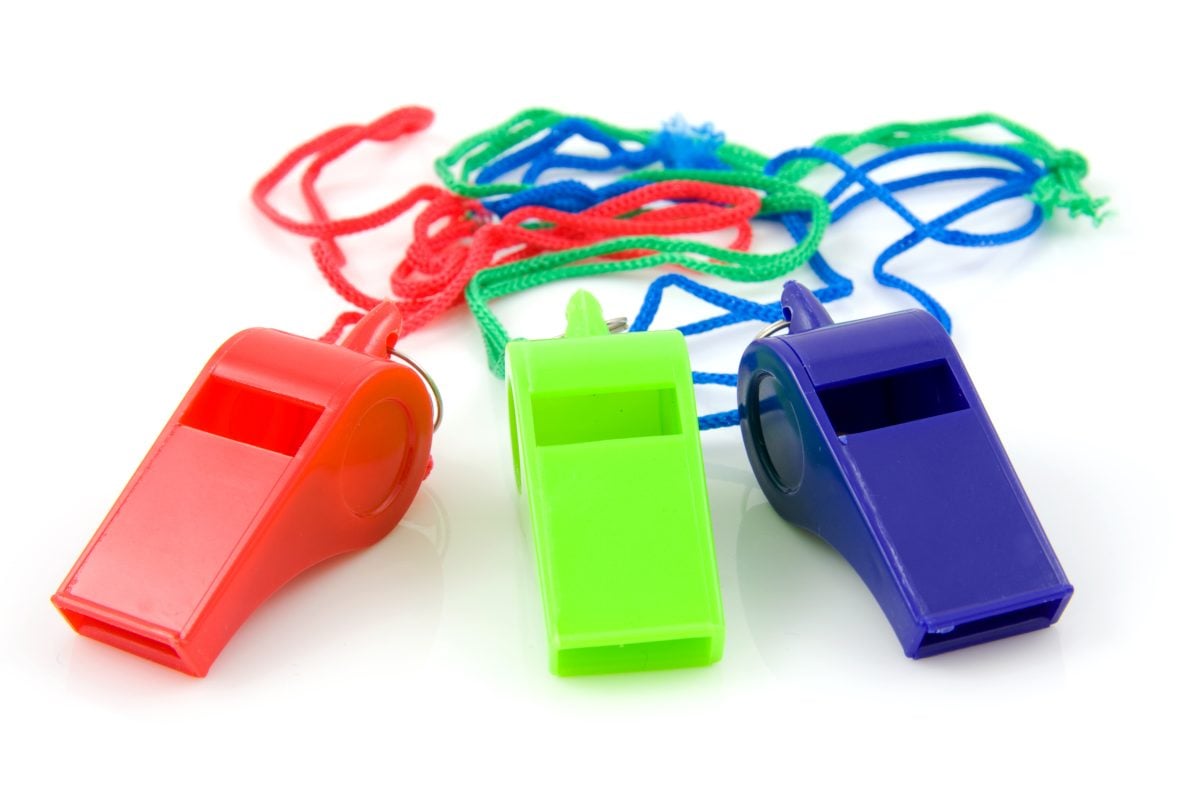 Mixed Reaction Party Favor Ideas
Here are handful that some parents liked, and some parents hated. A lot of them have a mess factor, but some parents liked the creative possibilities of things like Play-Doh and finger paint. Choose at your discretion! Here are some of their recommendations: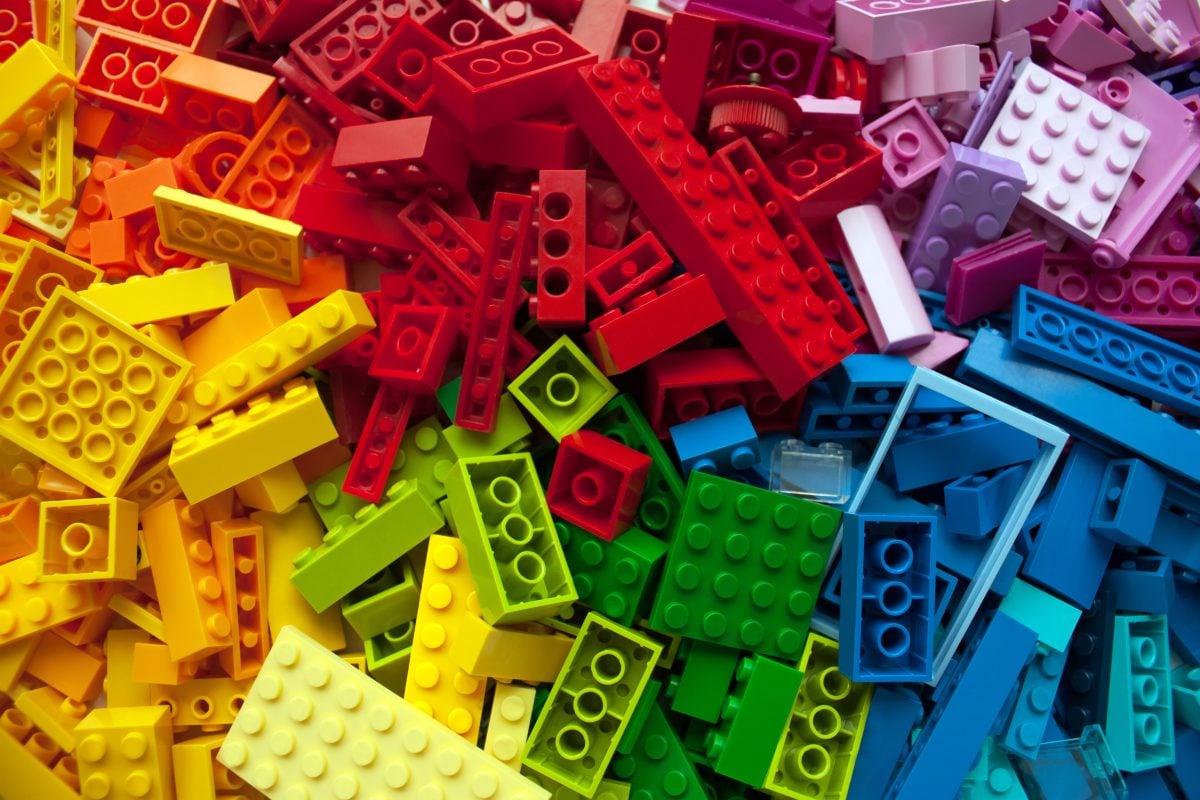 Let's also talk about sweet treats. Treats were hit or miss depending on whether or not the party guest had food intolerances and the parent's lifestyle preferences for things like sugar consumption. Some ideas treat ideas that parents liked included:
Graham crackers
Animal crackers
Hard candies (nothing sticky or covered in messy sugar)
Chocolate (though this was really hit or miss…do parents *really* want chocolate-ly hands messing up the back of a mini van on a hot day? Probably not.)
Unique Party Favors Parents Will Love
And finally here are the great party favors that the majority of my friends didn't mind their kids coming home with!
Notebooks / sketchpads
Small gift certificates to frozen yogurt or other local places
Homemade gifts
Healthier snacks (crackers, dried fruit, etc.)
A craft from the festivities—see the next section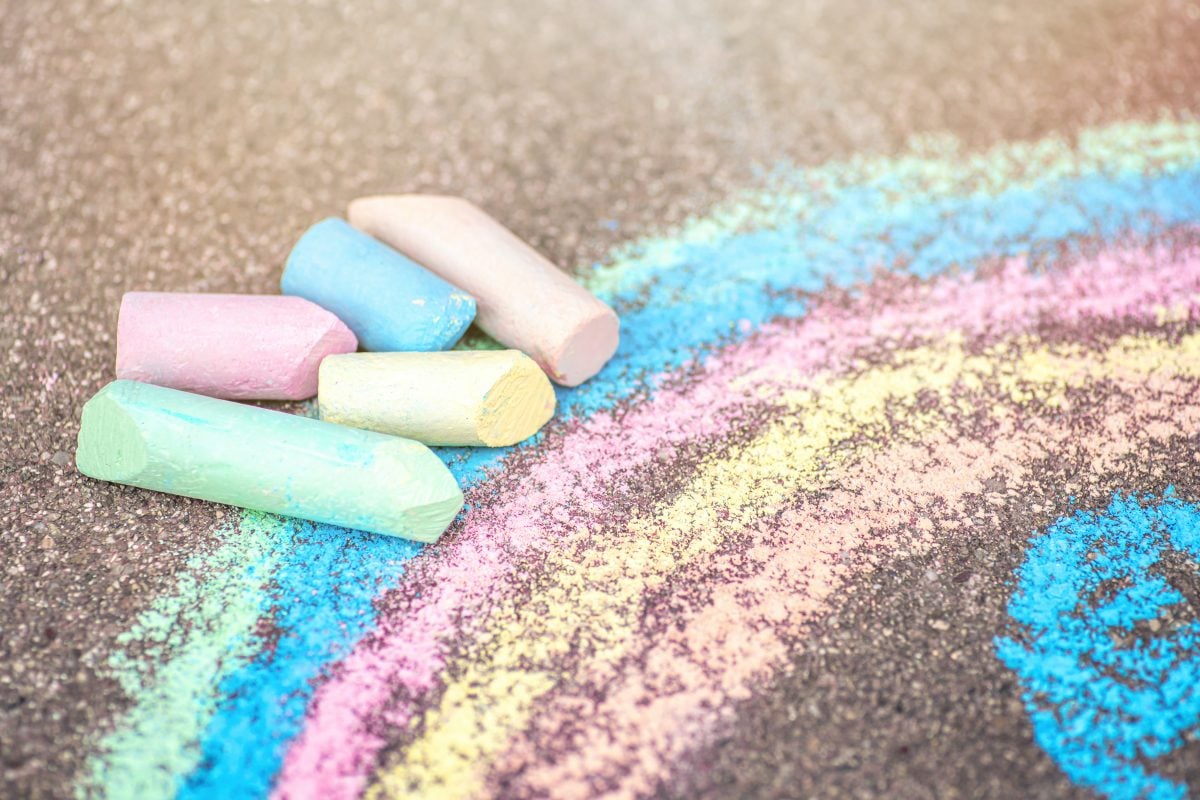 Party Crafts instead of Goodie Bags
One of the fun things one mom mentioned was that she liked when her daughter brought home a craft she made at the party as the favor. It was a good combination of party activity, creativity, and goody bag!
Decorations and Activities as Birthday Party Favors
Sometimes the decorations for your party make great favors. Here are a few ideas
Decorate the tables with plastic toys (like little diggers or plastic unicorns) and then kids can take them home at the end of the day.
Have a scavenger hunt and the take-home favor is a little compass and magnifying glass.
Decorate the cake with little toys and have each slice contain a small take-home item for each kid.
Throw a pool party and fill the pool with bath toys as the favor.
For a summer birthday party, give all the kids sunglasses to counteract the bright sun.
Give mylar balloons featuring the kid's birthday party theme to your guests.
Make superhero capes for each kid for a superhero party and let the kids take them home at the end.
Have the kids play with bubble wands until it's time for cake, and then refill the wands so kids can take them home
It's a fun way to get both decorations and party favors out of a single item!
What are the best (or worst!) party favors your kid has ever brought home? Let me know in the comments!