Celebrate freedom with these free printable 4th of July quotes! These four 4th of July printables are perfect for patriotic decorating, Independence Day party invitations, and more!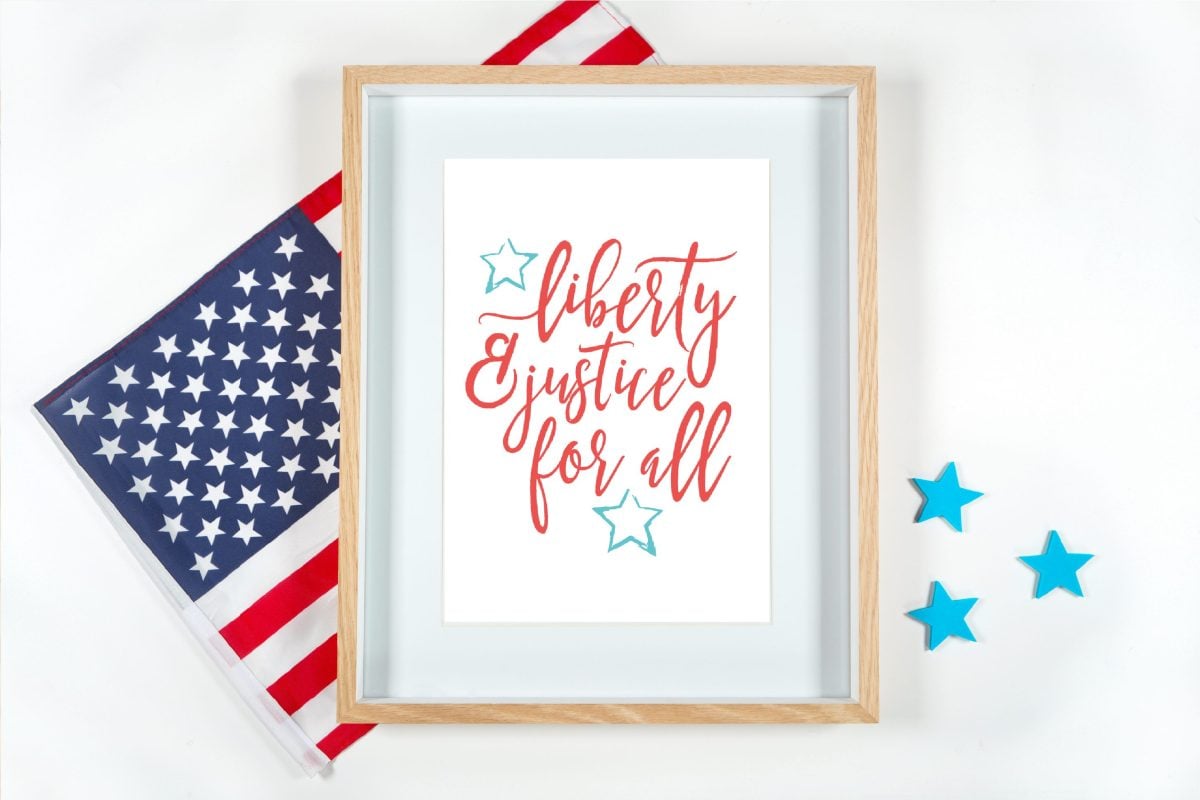 Want to save this post to reference in the future? Enter your email below and we'll send it right to your inbox!
The Fourth of July is just around the corner, and for Americans this is a day where we celebrate liberty and freedom.
Whether you're joining in a neighborhood parade, getting together for family picnics, or waiting for the fireworks to go off so you can enjoy the spectacle with your kids, the 4th of July is a time to celebrate.
While America isn't perfect by any stretch (and some days does it feel like a streeeetch), I do value living here in the United States. So to celebrate the 4th of July and to remember the birth of our nation, I've designed four coordinating printable 4th of July quotes for you to download and print yourself!
All four 4th of July quotes are lines from famous patriotic songs and the pledge of allegiance that talk about freedom. I used a slightly more soft red and blue rather than the traditional royal blue and cherry red to give them a little vintage Americana feel.
These free printables are designed at 8.5″ x 11″, these can fit into a standard 8″ x 10″ frame with a little trimming. You can also change the print size in your software so you can use them in smaller frames on as artwork on invitations.
Love these printables? Also check out my Free Printable 4th of July Trivia Cards, Free Printable 4th of July Scavenger Hunt, and Free Printable 4th of July Coloring Page!
Get the Free Printable 4th of July Quotes
Enter your email address below to get this free file! If you're having trouble, make sure your pop-up blocker is turned off. Still having problems? Check out our Downloads FAQ.
Happy 4th of July my friends, hope you enjoy celebrating the stars and stripes!


SaveSave