Celebrate freedom with these 4th of July Quotes! Each of these four printable quotes has a message of liberty. Perfect for Memorial Day or 4th of July decor.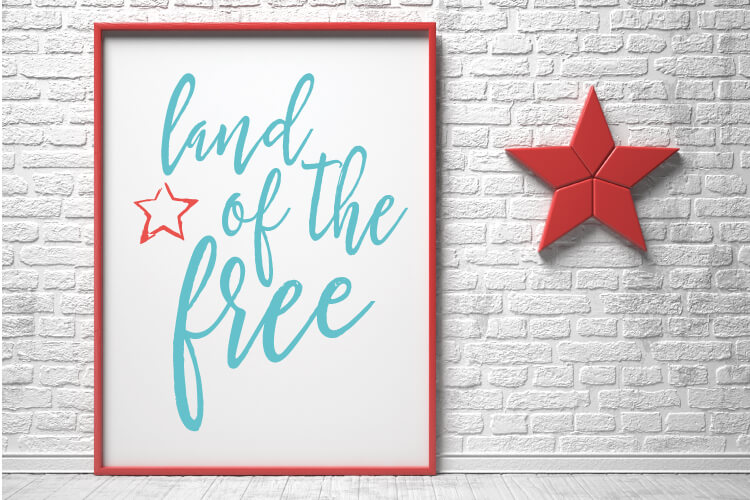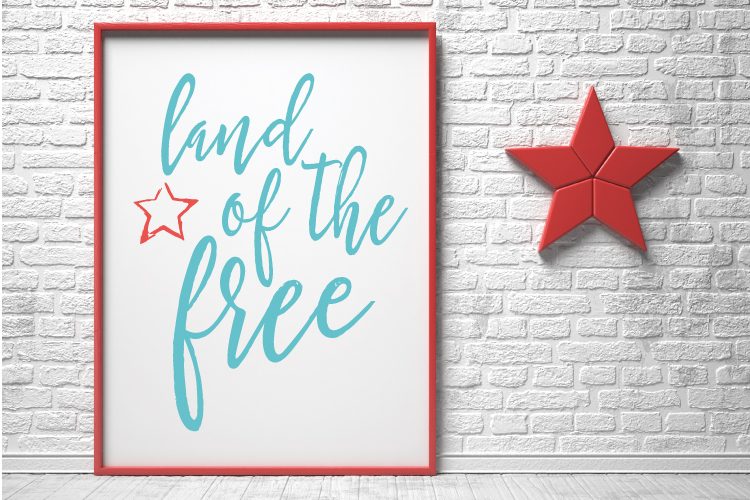 For a long time, I've been enamored with the idea of freedom. It's one of the reasons I've partnered with organizations (like AIM and Courage Worldwide) that help rescue girls from sex trafficking and provide aftercare services to them. It's why I've worked alongside women to help them leave abusive relationships. It's one of my favorite concepts in my faith, as well — the idea that we've been set free from the bonds of sin to live a life of liberty. It's a powerful concept and one that I've retuned to over and over again.
4th of July Quotes
While America isn't perfect by any stretch, I do deeply value my freedom here. So to celebrate the 4th of July and our remembrance of the day we were free as a nation, I've designed four matching printable 4th of July quotes for you to download and print yourself.
All four 4th of July quotes are lines from famous patriotic songs and the Pledge of Allegiance that talk about freedom. I used a slightly more soft red and blue rather than the traditional royal blue and cherry red to give them a little vintage Americana feel.
Designed at 8.5″ x 11″, these can fit into a standard 8″ x 10″ frame with a little trimming.
Enter your first name and email address in the box below for access to this freebie, along with other fun free files in our email newsletter! If you have already received a freebie from my site, just enter your information again—you won't be added to any additional lists.
This freebie is for personal use only. You can learn more about our commercial license.
More 4th of July Fun:
[ess_grid alias="4th_of_July"]


SaveSave