Don't let the cold stop you—get outside with this free printable winter scavenger hunt! Walk around your snowy neighborhood looking for everything on this list. It's a great way to get exercise even when the weather is chilly!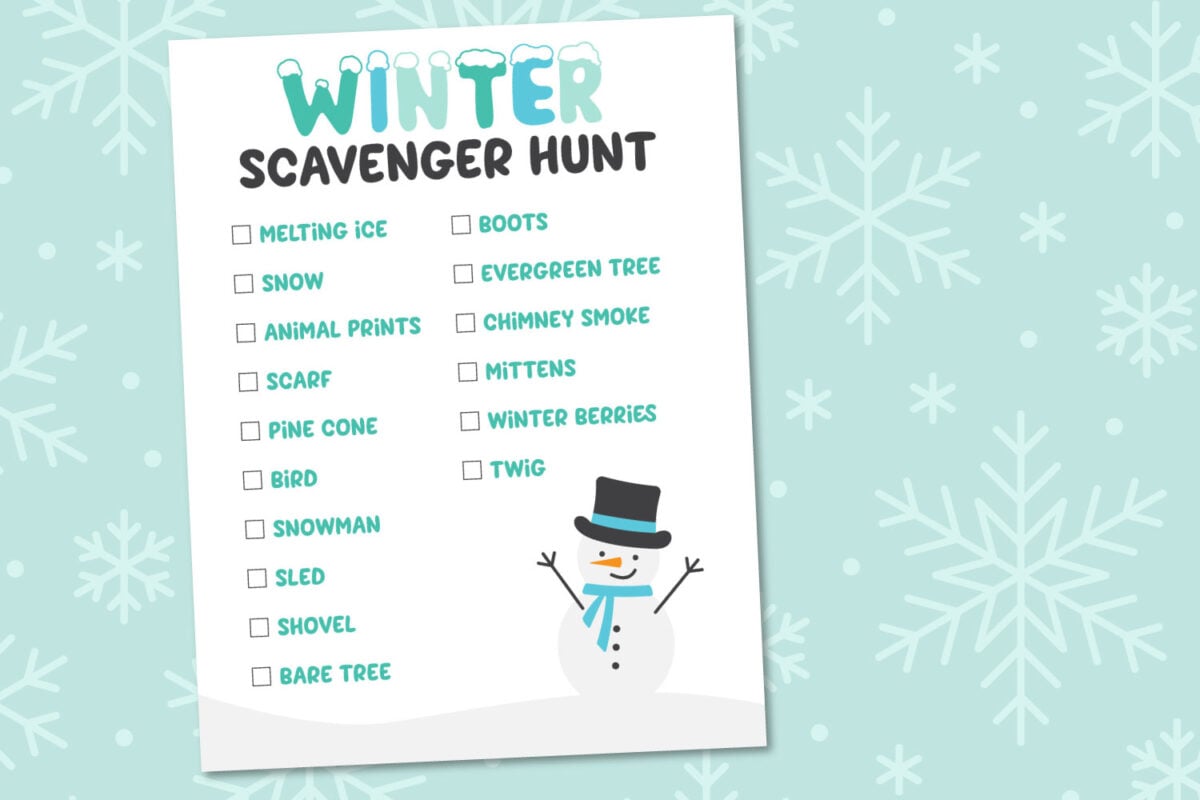 Winter is clearly on its way, and it's getting harder to find things to do out and about, particularly since so many things are closed due to the pandemic.
I know a lot of you live in snowy locales, but since we just moved from California to Washington, this will be our first-ever white winter!
Whether you're new to the snow or you're a winter pro, don't let a little cold weather stop you and your kids from having fun! This printable winter scavenger hunt is great for those days when the sun is shining but the snow is still on the ground.
Search for all sorts of wintry items around your house and neighborhood. From cold weather gear to items found in nature, there are a bunch of things to search for in any snowy community!
Download the Free Printable Winter Scavenger Hunt Here
Enter your email address below to get this free file! If you're having trouble, make sure your pop-up blocker is turned off. Still having problems? Check out our Downloads FAQ.
More Free Winter Printables
Continue the cold weather fun by heading to these blogs to get even more free winter printables!