Create a place where family loves to be and friends feel like family. This sweet Welcome to Our Home SVG will work perfect in a frame hanging on your wall.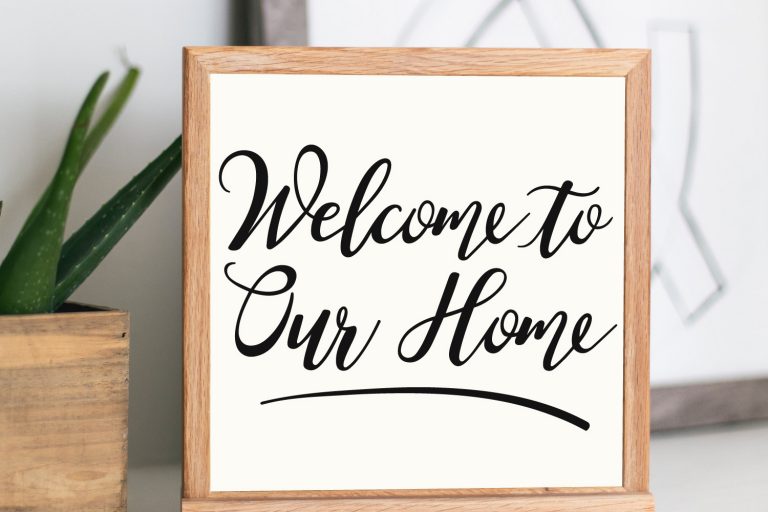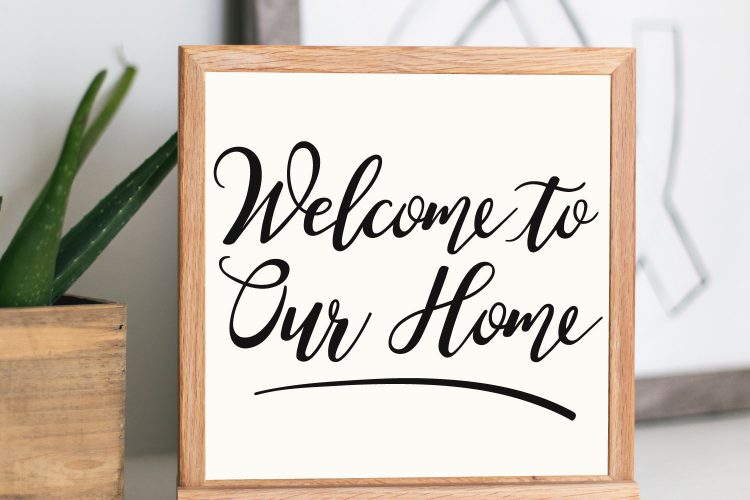 Home sweet home! Our homes are filled with memories, traditions, routines, drama, arguments, messes, and chaos. But more importantly, home is where the love is.
I love our home and I especially love the people in it who help make it a place of comfort, familiarity, and peace (and chaos, because, well, twins). I hope people feel at home every time they walk through our front door. Whether we are entertaining for a birthday bash (mine is this weekend, hay!), having friends over for game night, or hosting family from out of town, I always want people to feel welcome in our home.
This Welcome to Our Home SVG reminds myself as well as our guests that our door is always open! Even if there's a maniacal 4 year old boy (or two) yelling from the other side, our door is always open. This file can be printed and framed to hang in the entryway or even guest bedroom. You can cut the SVG and create a custom sign if you're feeling crafty.
What's your favorite way to make your guests feel welcome in your home? I'm always looking for fresh and cute ideas to help everybody feel at home.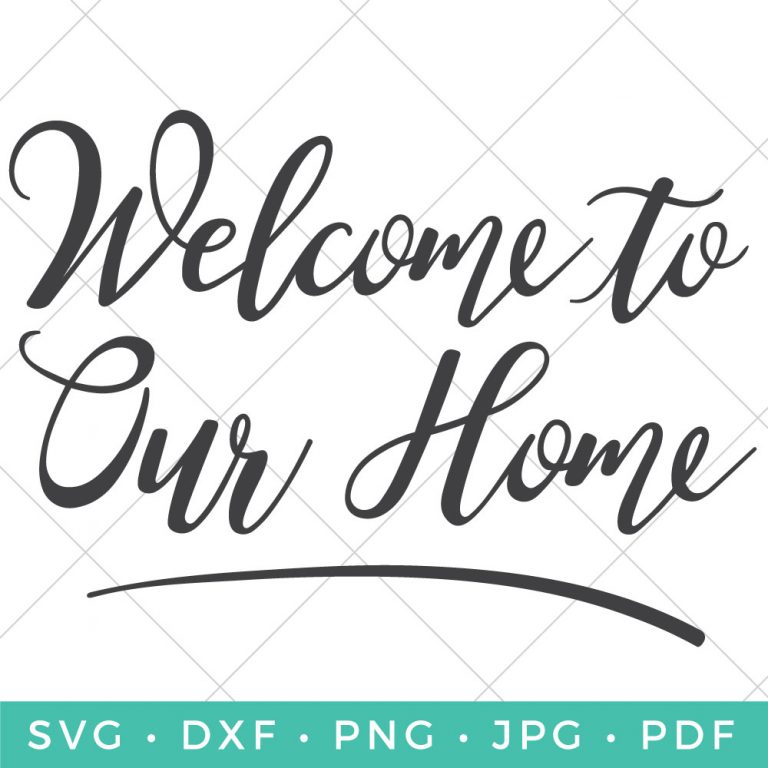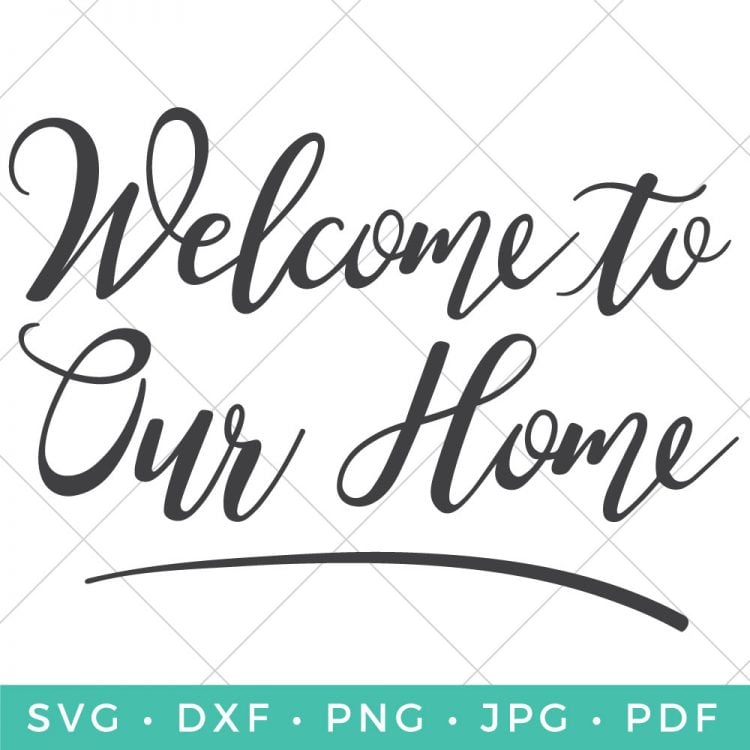 Download the Free Welcome to Our Home File under SVGs C191
This file can be found in my Free Craft Resource Library. The file number is: C191.
Want access to this free file? Join my FREE resource library! All you need is the password to get in, which you can get by filling out the form below!
If you want to be notified of flash freebies, join our mailing list!