Here are my top ten tools every woman should have in her toolbox, plus a few more that I particularly love and use all the time!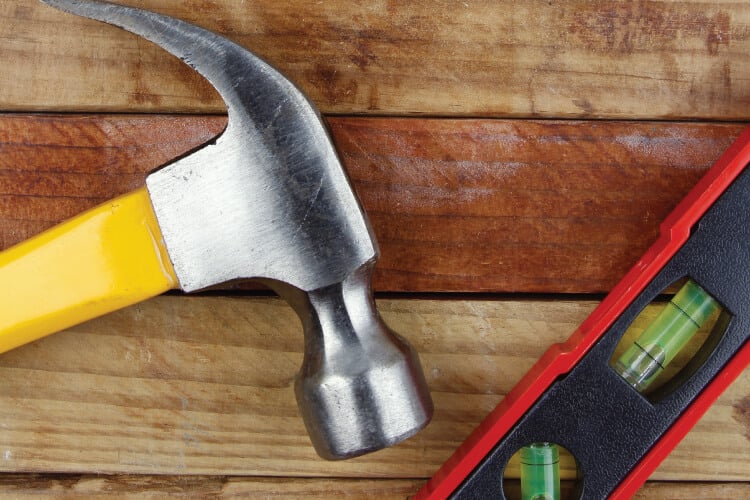 Before my married days, I had the following conversation with a guy I was dating:
Guy: "So I want to hang these curtains."
Me: "Cool. Grab your drill and let's get to work."
Guy: "Uh, I don't have a drill."
Me: "Oh. Well then. Let me grab my drill." Later: "Okay, let's see if it's a stud or if we're going to need some anchors."
Guy: *blink blink*
Needless to say, it didn't work out. My hubs now has more tools than you can shake a stick at, which is awesome. But despite having a guy who can help me with all sorts of things, I still like to be handy myself. Knowing I can build it, fix it, install it, or replace it makes me feel like a capable woman. It's empowering!
Want to feel capable and empowered yourself? Here are my top ten tools that any woman should have in her toolbox. And I mean real tools. Not that wimpy pink hardware set you get for $20. Go out and buy yourself some real, quality tools and learn how to use them. You might be surprised on how much you enjoy it, too
Tools for Women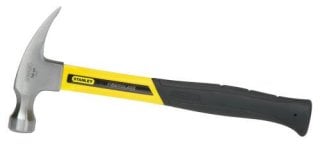 A hammer is necessary in your toolbox if you want to hang anything, ever. I have a friend who pounds nails into her wall using the heel of one of her boots. Resourceful, yes. Effective, not so much. She even admitted she's bent a lot of nails using her boot method. Plus, when it comes time to remove nails from the wall, her boots aren't equipped with a claw for pulling nails.
Read More…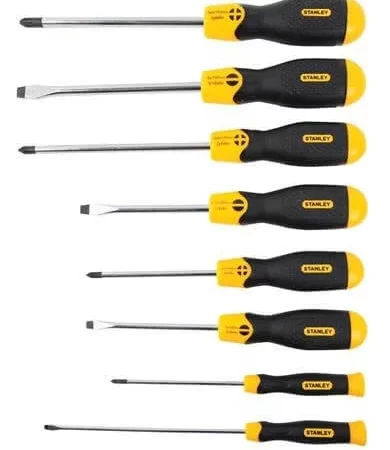 The vast majority of projects (even if it's just assembling furniture from Target) will require a screwdriver. At the bare minimum, have a flat head and Philips screwdriver on hand. If you want to get fancy, get a kit — having different sizes will increase the number of ways you can use them.
Read More…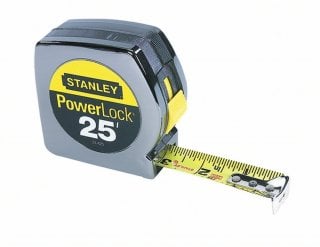 If you want to hang a photo in the middle of a wall, or hang several photos at the same height, you're going to need a measuring tape. You can always eyeball it, but unless you're really good, it's much easier to rely on a tool than your eye. You can also use a measuring tape to make sure furniture will fit in a space, to measure for curtains or other decor, and you'll use it all the time if you decide you want to build, well, anything.
Read More…

There are about a million types of wrenches, but a standard adjustable wrench will work for many of the situations you encounter. Fixing any small plumbing issue will require a wrench (yes, you can replace the mechanism inside a toilet! I know you can!). I use mine all the time to tighten the bolts that hold my old dining room chairs together. For years I tried using pliers to do this (oh, the humanity) and finally got myself a nice adjustable wrench and now the job is easy.
Read More…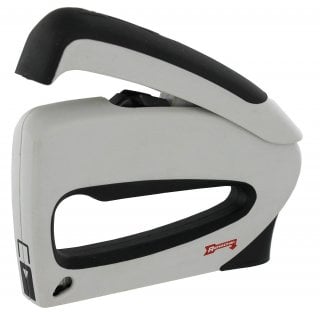 I've used my staple gun for everything from recovering my dining room chairs, to making a valance over a window, to creating a simple wood frame around some artwork. I have a friend who used hers to hang her cafe lights on a patio. Plus it's just downright fun to use! Ka-chunk! I find that one that is built for comfort (as opposed to the all-metal version) is easier for me and my small hands to use.
Read More…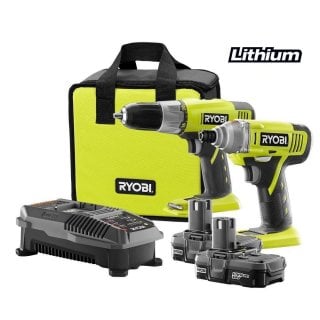 If you are going to build anything or use screws for any kind of project, you're going to need a drill. A regular drill will both drill pilot holes and drive screws. Hanging curtains, for instance, may require both of these applications.
It's also handy for driving screws when you're building furniture—a handheld screwdriver will work, but it's a lot faster and less hard on the hands to have a drill do it for you. I have the regular Ryobi drill and the Ryobi impact drill and I love both of them.
Read More…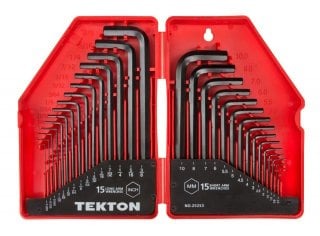 So much of today's furniture is put together using hex bolts. Hex bolts don't work with a normal screwdriver, but instead use Allen wrenches to turn them. Often, a piece of furniture will include an Allen wrench in the correct size. But if you aren't good about keeping track of them after the job is done, you'll have a hard time disassembling and reassembling the furniture later (ask me how I know!). A simple Allen wrench set can save you the headache of a lost Allen wrench, plus most kits are kept together in a neat little plastic holder.
Read More…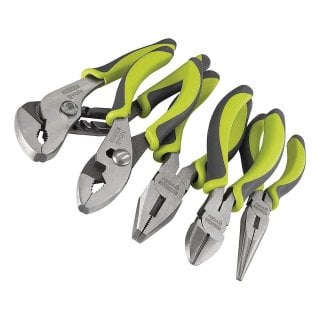 Like I mentioned above, pliers are not a wrench. But they have all sorts of uses. Not only do I use them all time time in my crafting for jobs like bending wire, they are also handy when you need grip, twist, turn, or cut anything that's wire-like. They're great for pulling staples and nails out of wood. The wire cutter that comes on most pliers is particularly useful. A pair of long-nosed pliers and a pair of cutting pliers are a good place to start.
Read More…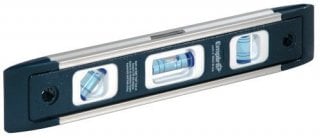 I have a pretty good eye. I've been known to eyeball things and get them pretty close to straight. But because I have a good eye, I know when things are just a hair off. Which drives me crazy! So instead of eyeballing things, get yourself a level. It'll save you time, and your sanity.
Read More…

I don't use a hand saw often, but it comes in really handy if you don't have an electric saw. Don't expect your cuts to be perfect, but it's great for cutting branches for decor projects, cutting plywood, and, of course, cutting boards to the length you need them to be. Heck, it can even cut down a Christmas tree.
Read More…
More Tools for Women
If you're comfortable with these basic tools, here are a few others that I have learned to love over the years: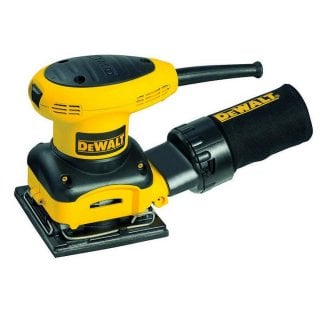 Any time I need to take a finish off of, say, cabinets, I reach for my palm sander. I also use my corner cat finish sander for tight spots. Both of these sanders hook up to a shop vac to help curb dust.
Read More…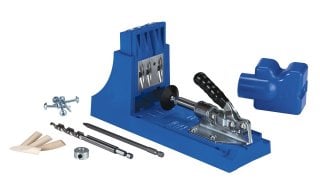 Often, you want to build something without the screws showing (like floating shelves). A Kreg jig helps you do that! We are working on a project to build a floating mantel, and we'll use the jig to do it.
Read More…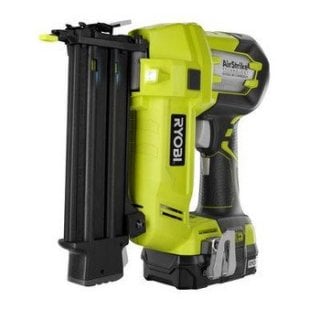 We do a lot of finish work with our brad nailer — putting on baseboards and trim, for example. I've also used it to put together small wood projects. Plus it is FUN to use. Seriously.
Read More…
What are your go-to tools? Am I missing anything that you use all the time?