Download the free PDF files for these two Mountain Adventure prints, perfect for a mountain or adventure themed nursery or a kid's room full of big adventure!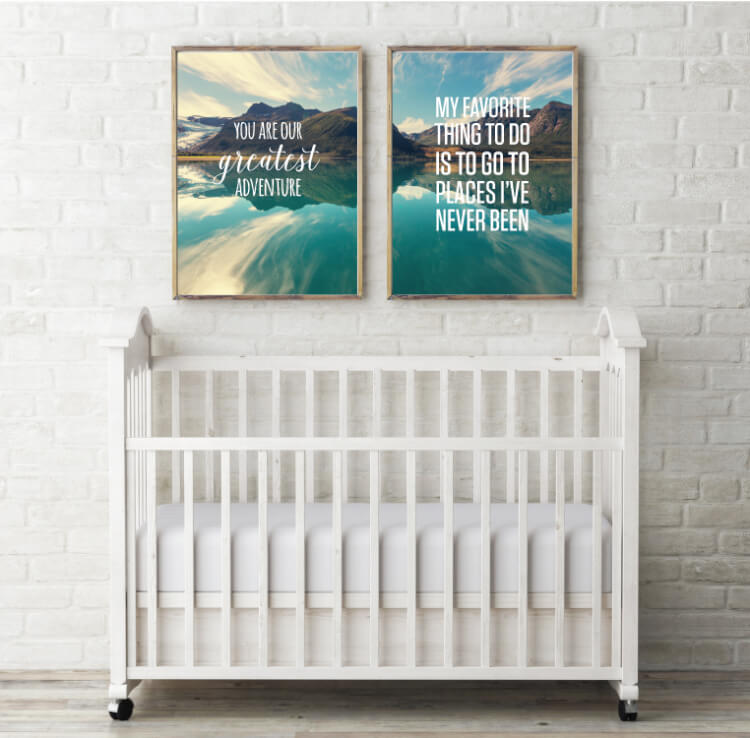 When I shared our adventure themed nursery a few months ago, I said I'd be sharing the printable files for the two mountain prints I designed for our gallery wall above the changing table.
Then I totally forgot. I blame mom brain. (Can we all agree that "mom brain" is basically the best excuse ever?) And it is a real thing.
A reader recently asked if I'd ever shared them, so here I am now!
I loved designing these photos for my boys' nursery with this beautiful photo as the background.
My favorite part about these prints is that the background photos are actually the same photo, cut in two. Which makes the go so well together, with the clouds streaming outward.
I love how they look different enough, but still cohesive! They are the perfect wall art for our twin boy's adventure nursery!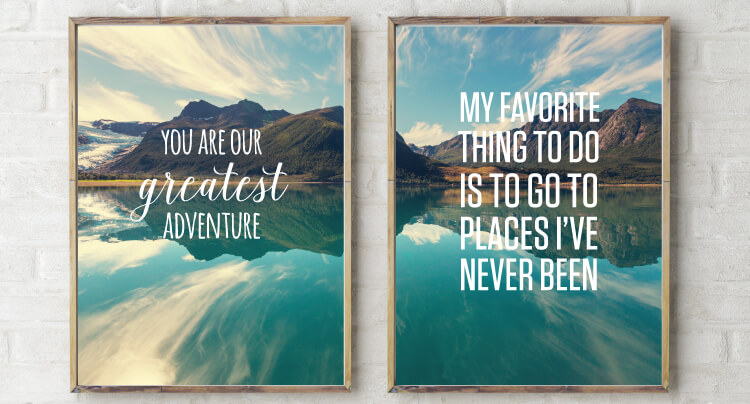 Download the Mountain Prints
Each is a high-resolution PDF meant to fit in a 12″ x 16″ IKEA Ribba frame, but it can be trimmed down to fit an 11″ x 14″ frame or resized to fit smaller frames as well.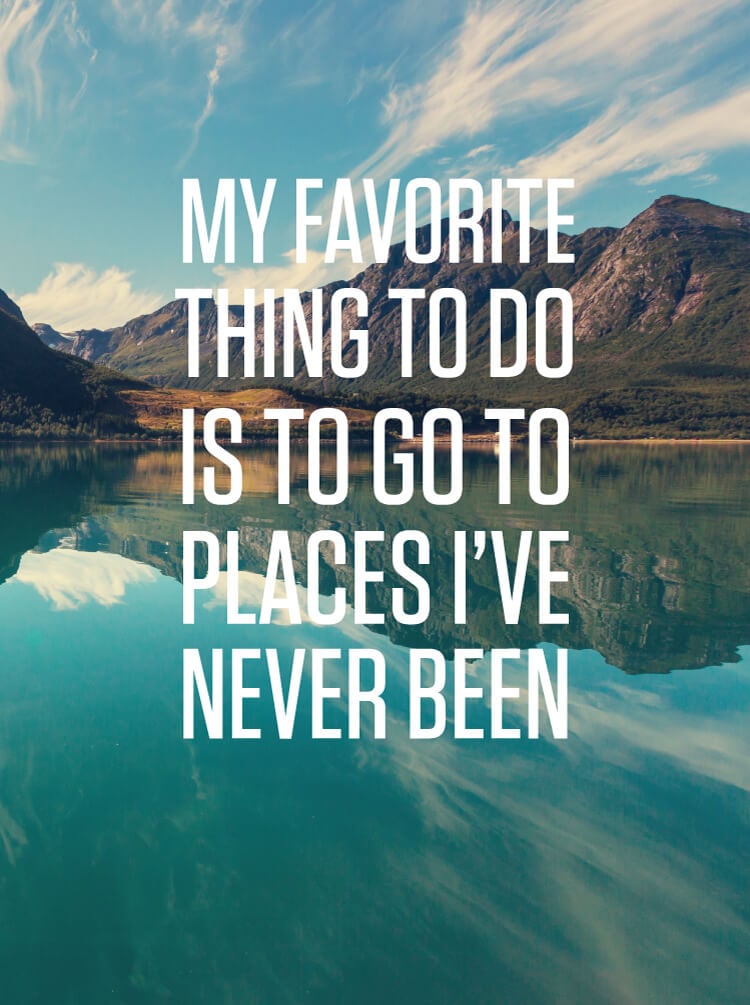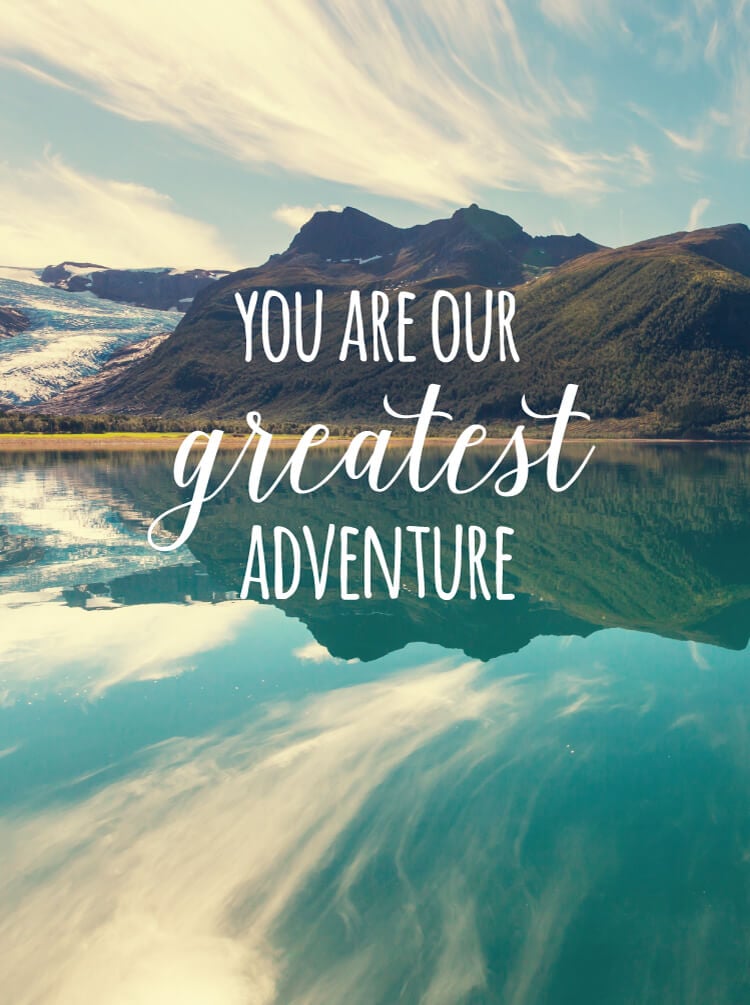 You can read more about our twin nursery! You may also like my Alice Through the Looking Glass Printable Quotes.
Now that our boys are older, we really want to instill a love of adventure in them. We love going to new places together. And, parenting really has been the greatest adventure that we have ever embarked on. I don't think anything will ever top it!