Teachers are my heroes! This Back to School Teacher SVG Bundle has everything a teacher needs to kick off the school year. Add some humor, wit, and teacher truth to your notebooks, totes, tees, coffee mugs, and so much more.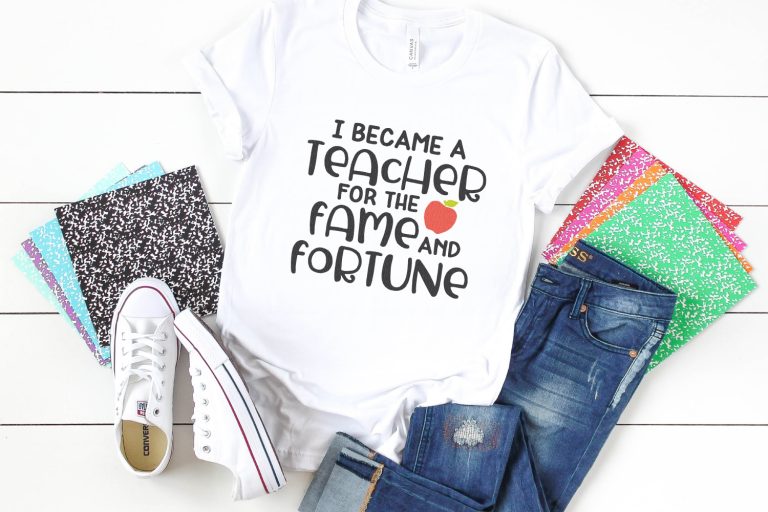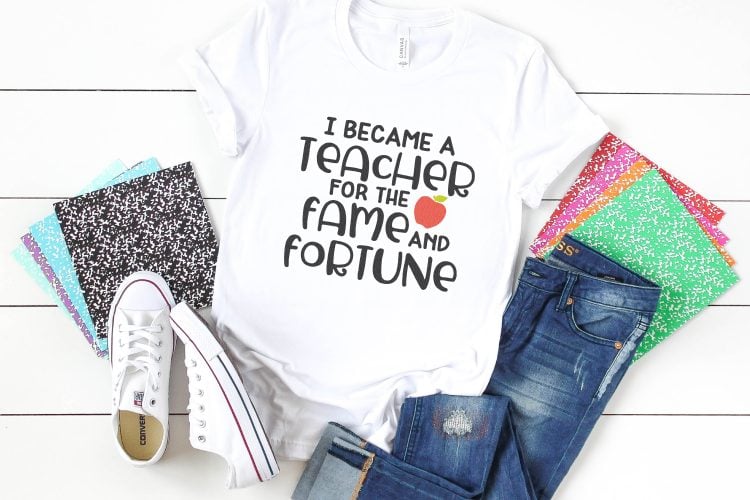 Want to save this post to reference in the future? Enter your email below and we'll send it right to your inbox!
Not all heroes wear capes—some of them spend countless hours a year educating our children. Hey, teachers, we see you and we appreciate you! Raise your hand if you are a teacher. Thank you for your impact you have on our kids and on us—you do BIG things. And a little extra high-five from me—after all, I'm the mom sending twin four year old boys your way in just a few weeks. They're cute, you'll be fine, I promise.
In all seriousness, being a good teacher takes a level of commitment and dedication that not everybody has and that's why our teachers deserve to be recognized and appreciated. My teacher friends spend their summer "vacation" prepping for the new school year and we all know a teacher's work doesn't end when the final school bell rings at the end of the day. The lesson planning, supply purchasing, paper grading, arts and crafts prepping, continuing education, and staff meetings are non-stop. Again, thank you!
I created this Back to School Teacher SVG Bundle as a fun way to show the teachers in my life that I get it. Teachers do what they do because they love it. Each SVG in this teacher bundle tells a little bit of a teacher's story. If you're a teacher, I hope you can relate to these fun, colorful, cute files. Add them to your teacher totes, back to school outfit, coffee tumblers, water bottles, and even printables for your classroom desk and walls!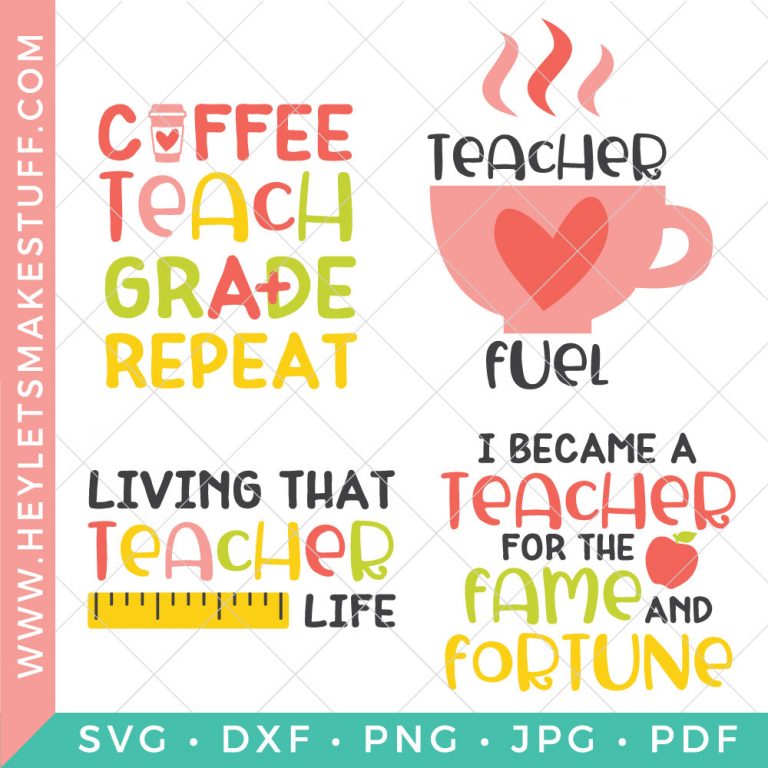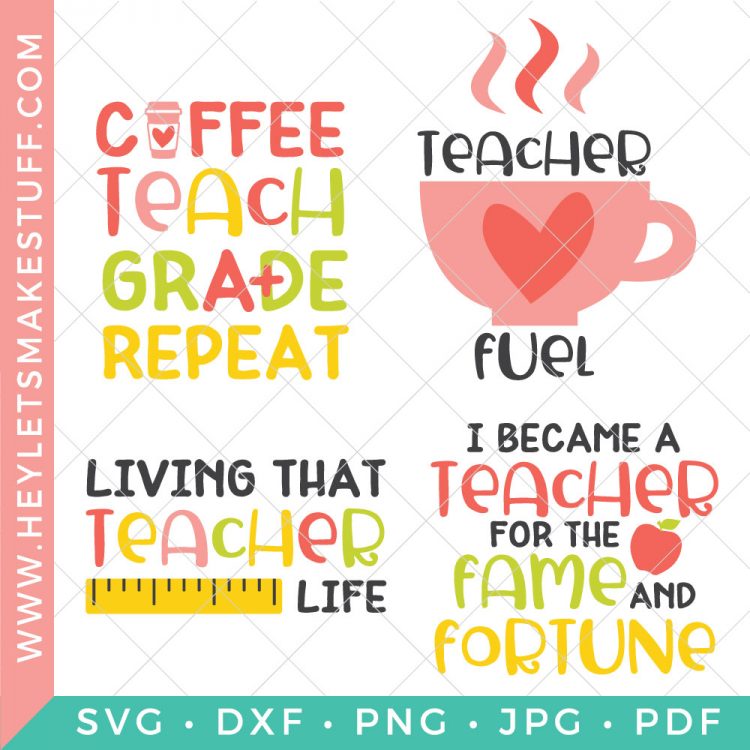 If your life is ruled by coffee cups, attendance rosters, lesson plans, and grade books, then this Back to School Teacher SVG Bundle is for you! Also check out my Back to School SVG bundle for more school fun!
Download the Teacher SVG Bundle Here
This file was free until 8/16/2019. Now you can get it in our shop! If you want to be notified of flash freebies, join our mailing list!