These tiny Easter basket snack cups are perfect for delicious Easter treats to share with friends! Super easy to make, with a delicious snack mix to put inside.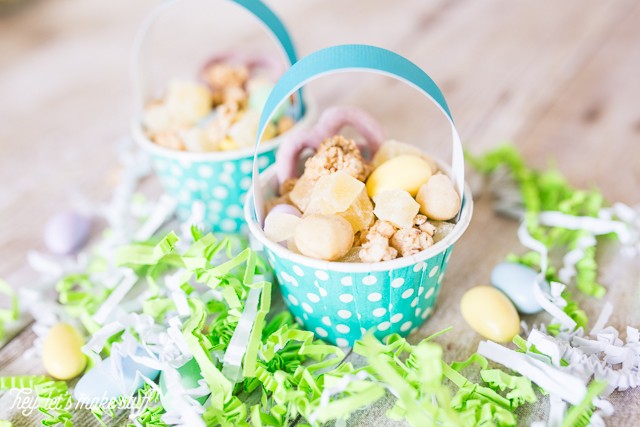 In the past few weeks, all of my salty pregnancy cravings have turned sweet. So when I was at our local Sprouts the other day (if you don't have Sprouts, it's somewhere between a Trader Joe's and a Whole Foods), I decided to make myself a sweet little snack mix that might help curb my cravings without eating a pint of ice cream.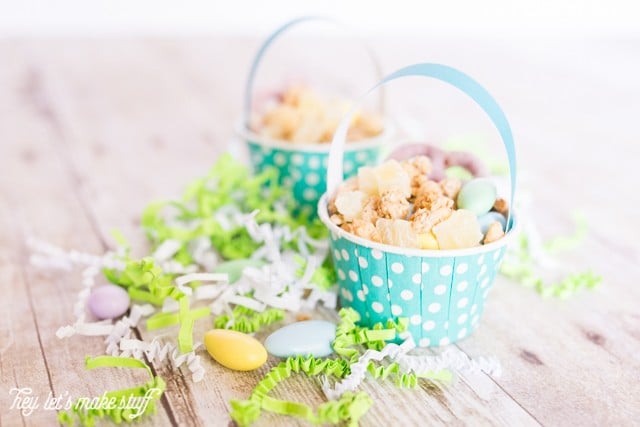 When I got home, I noticed how spring-y my selections were, so I decided to use some polka dot cupcake liners to make a couple little spring baskets. These would be great for Easter, when all the kiddos (and, let's be real, adults) are waiting for Easter lunch to make it to the table. They'd also be adorable for a spring baby or bridal shower.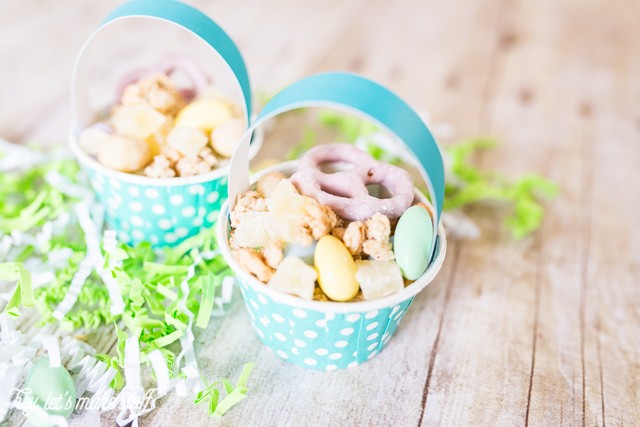 The little baskets were a cinch to make. I just added a strip of coordinating paper to make a "handle" and attached it to the cupcake liner with a couple glue dots.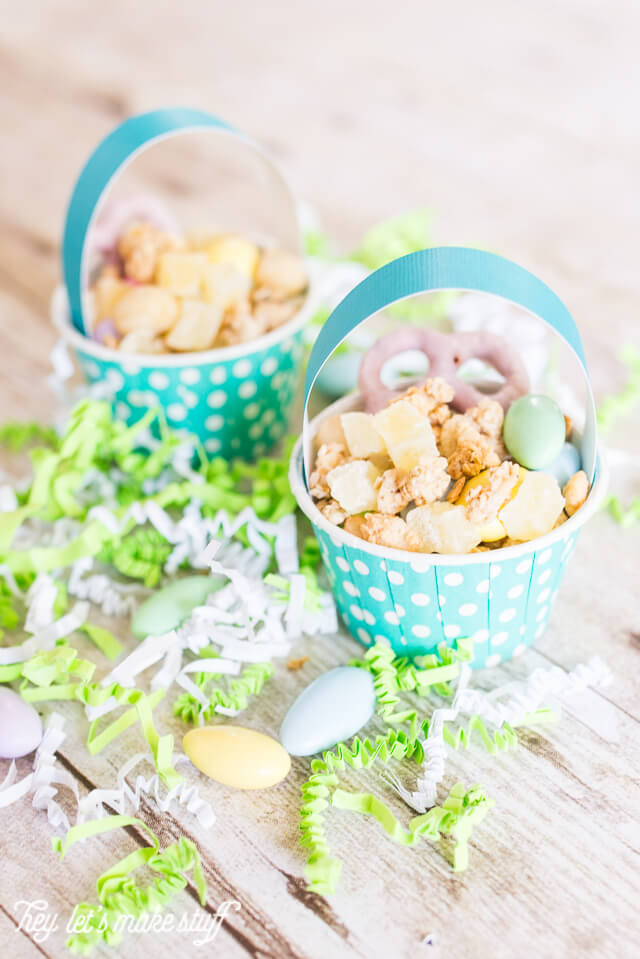 You can put whatever you want in your snack mix, but I can say that my particular selections were super tasty together:
In the video above, I used: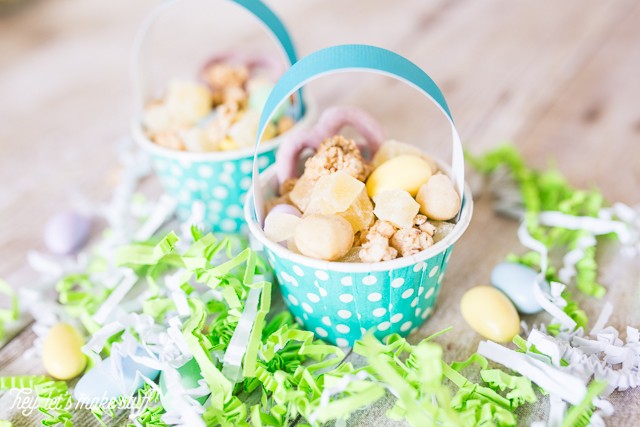 And that's all! I liked it so much I had to bag it up and hide it in the pantry so I wouldn't eat it all in one sitting.