Celebrate your favorite masked men and women with this fun printable superhero word search! Find all your favorite superheroes—it's perfect for kids, adults, teachers and students and anyone else who wants to save the day!
My boys, at four, are finally starting to get into superheroes. We haven't exposed them to too many yet, but they're getting to know the big ones—Batman, Superman, Spiderman. Generally, though, they just put on their blankies as capes and run around with a fist in the air yelling the very generic but totally adorable "SUPERHERO!!"
Um, it's VERY cute.
If you have a fan of superheroes in your house, this free printable superhero word search is for you! I've reached into both the DC and Marvel comic books and movies to bring you the most epic lineup of superheroes ever. From Wonder Woman to Black Panther, Star Lord to Professor X, all of your favorites are here. Find them forward, backward, up, down, and diagonally. It's a super challenge!
This superhero word search is a fun activity for superhero birthday parties (check out a bunch of superhero party ideas here!) or for quiet afternoons when your little superhero needs a break from saving the planet. It's also a great classroom activity!
Download the Superhero Word Search Here
Enter your first name and email address in the box below for access to this freebie, along with other fun free files in our email newsletter! If you have already received a freebie from my site, just enter your information again—you won't be added to any additional lists.
This freebie is for personal use only. You can learn more about our commercial license.
Want more totally awesome superhero-themed craft and party ideas? Check out these posts: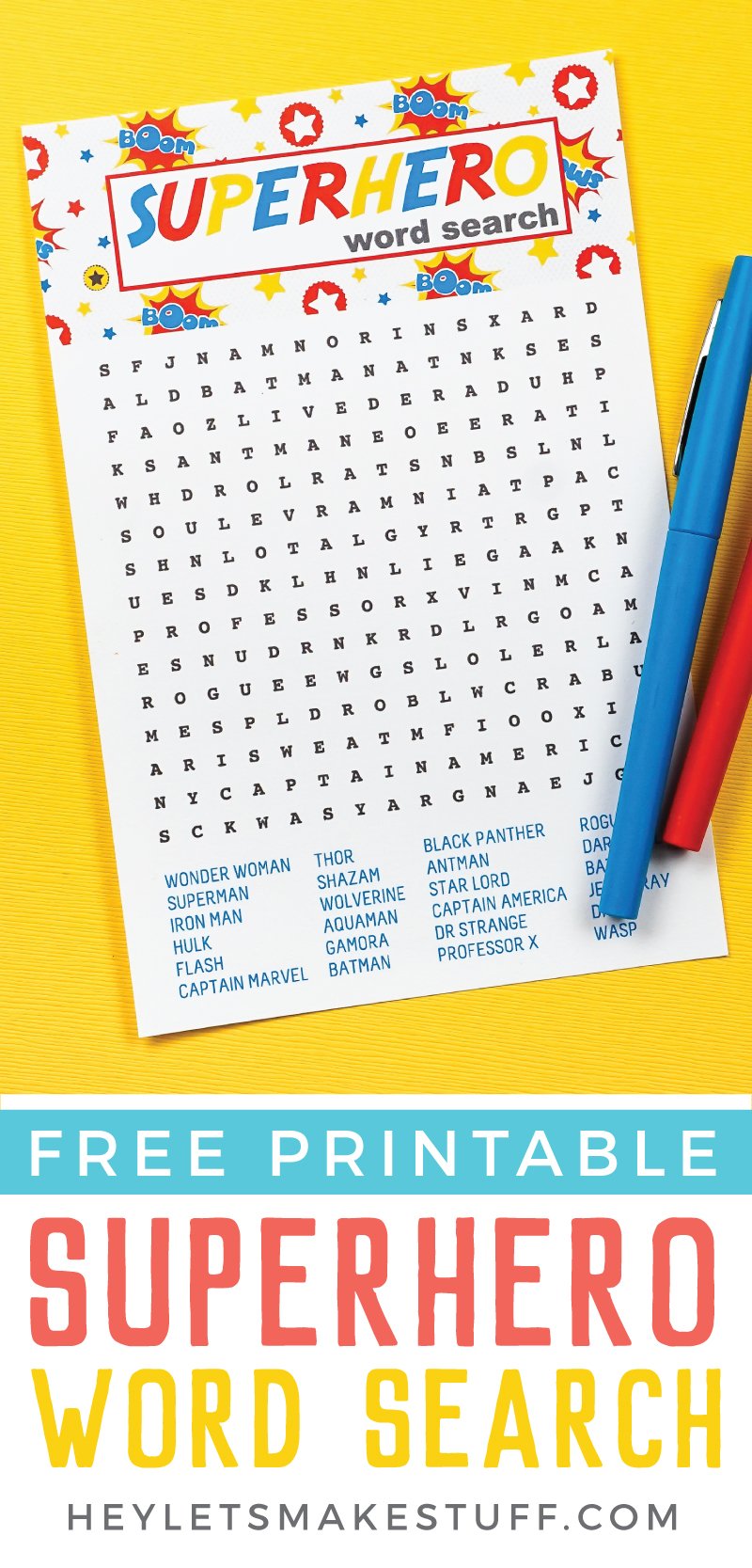 Get Ready for You Superhero Party