The fearless crew of Hawkins is back to battle the otherworldly. Take your own journey into the Upside Down with this Stranger Things quotes SVG Bundle!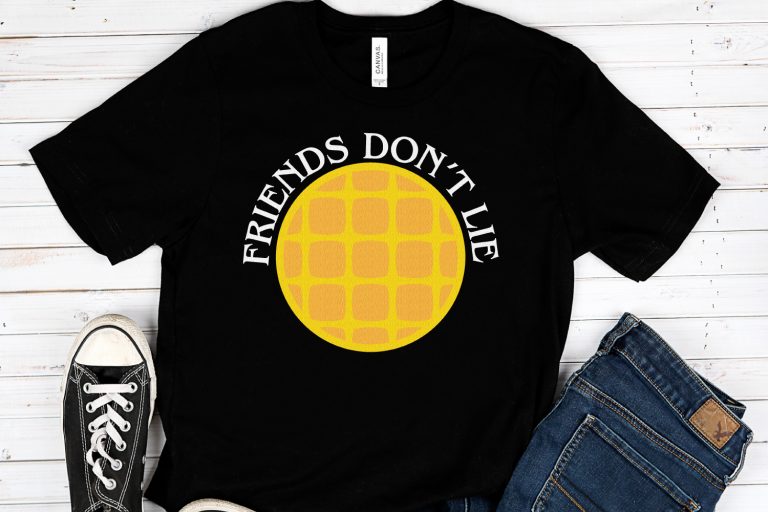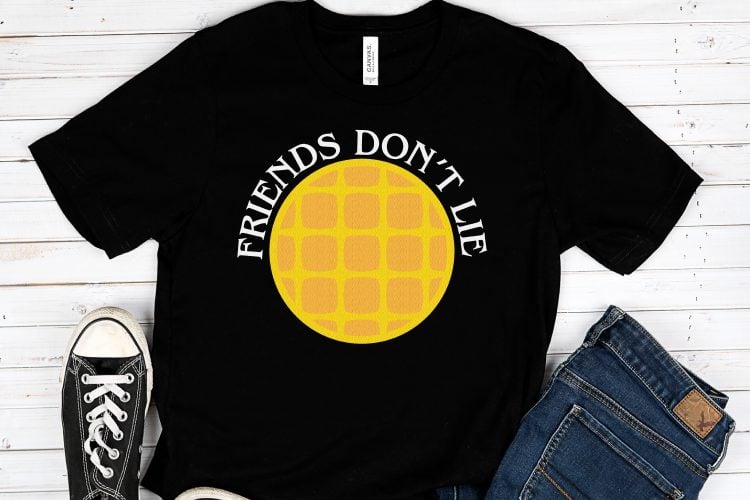 Want to save this post to reference in the future? Enter your email below and we'll send it right to your inbox!
It feels like I've been waiting forrrrreeeeverrrrr for season 3 of Stranger Things to come out! And finally, it's here!! Mike, Dustin, Will, Eleven, Lucas, and the rest of the group are back! I can't even imagine what supernatural shenanigans are coming their way. How excited are you??
I can't decide what I love most about this sci-fi series. Between the radical 80's setting, the quirky references that nobody under the age of 35 can really appreciate, Steve's hair, and the out of this world story lines based around strange but endearing characters—I guess there's nothing I don't love about this show. It's basically TV perfection for me. Raise your hand if you agree!
This Stranger Things quotes SVG Bundle is for the fandom! Eggos, pink framed glasses, trucker hats, and Christmas lights just scream Stranger Things to me. I wanted to celebrate the series with a set of cut files! These SVGs are ready for your tanks, tees, totes, journals, Stranger Things viewing party invites and decor, and just about anything else you can think of.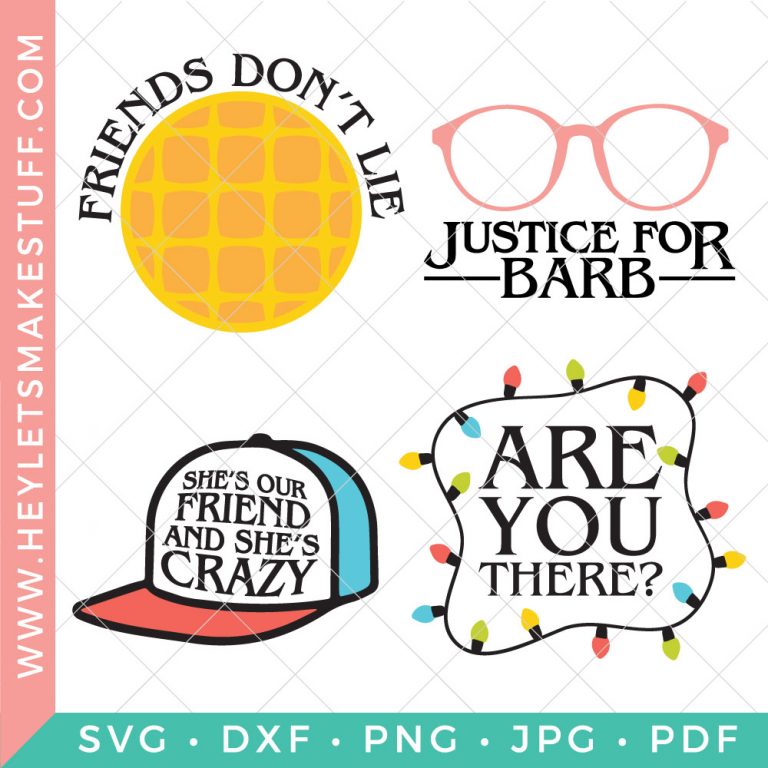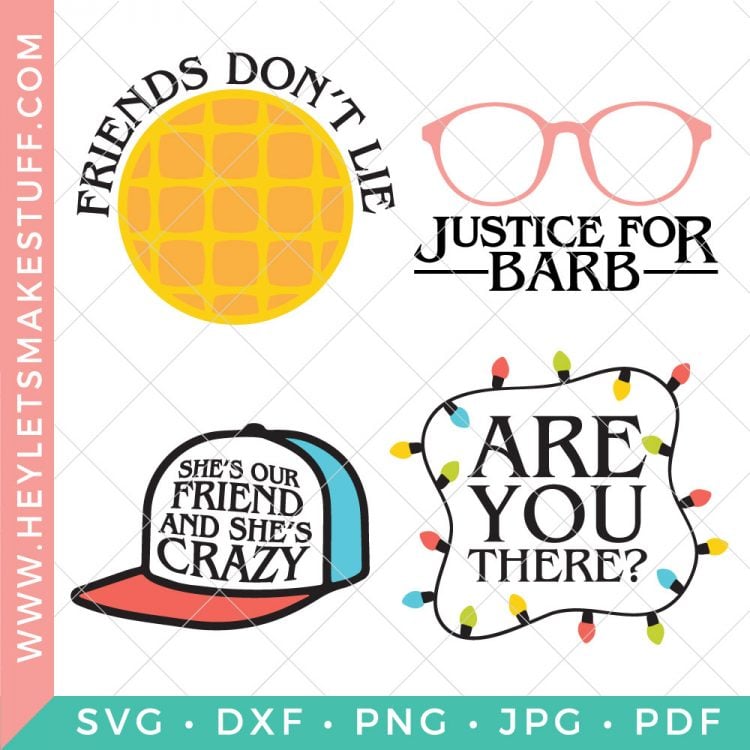 Have you started season 3 yet? If not, get to it, there's a lot happening and you don't want to miss any of it. If you've already binged it, watch it again. Turn on the TV, grab your Cricut, a bottle of YooHoo, all four cut files in this Stranger Things quotes SVG Bundle and make a strange weekend of it! And don't forget to check out my Stranger Things Gift Guide. There you'll find the perfectly odd gifts for all those fans of the Upside Down.
Download the Stranger Things Quotes SVG Bundle Here
This file was free until 7/19/2019. Now you can get it in our shop! If you want to be notified of flash freebies, join our mailing list!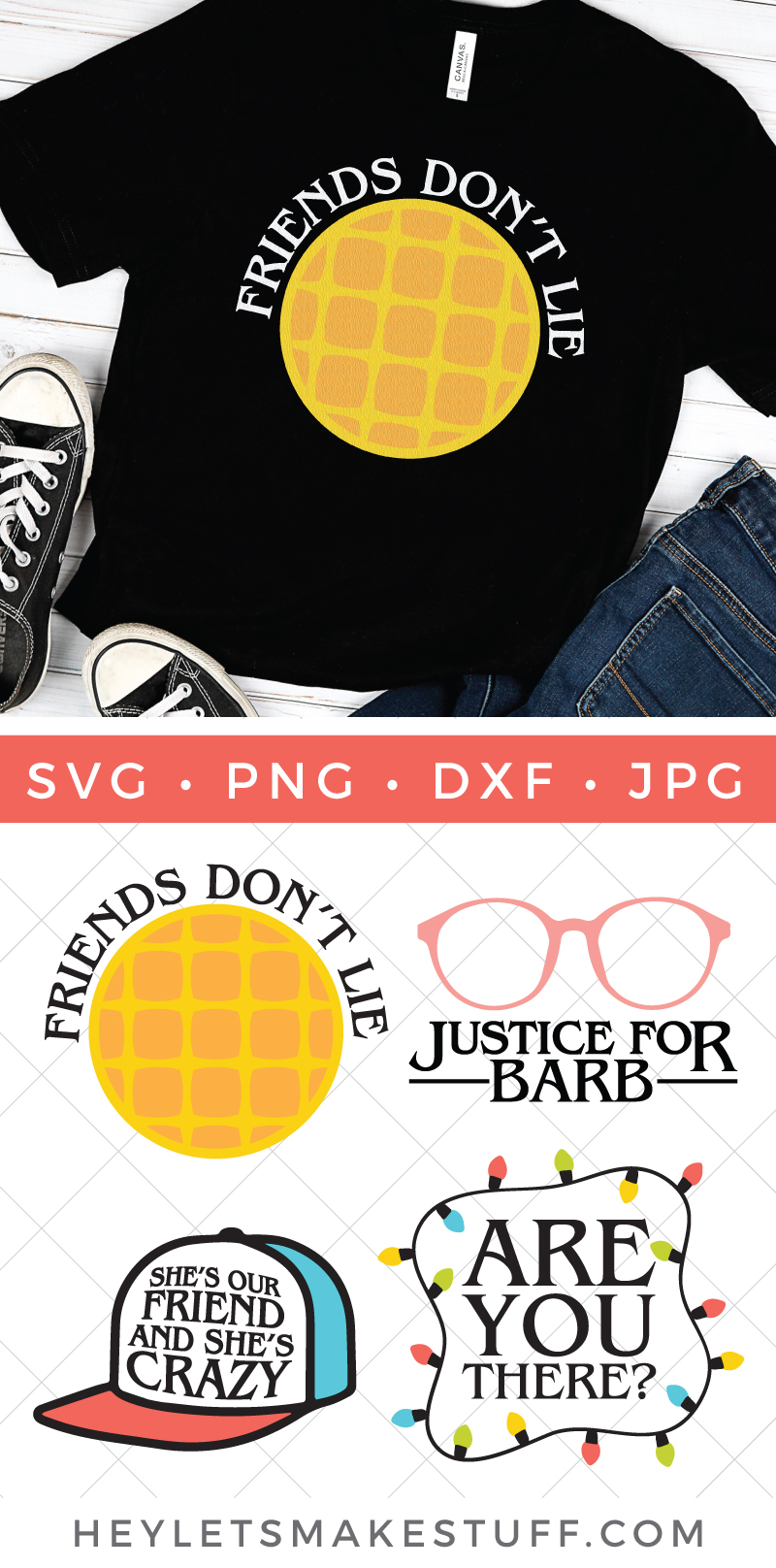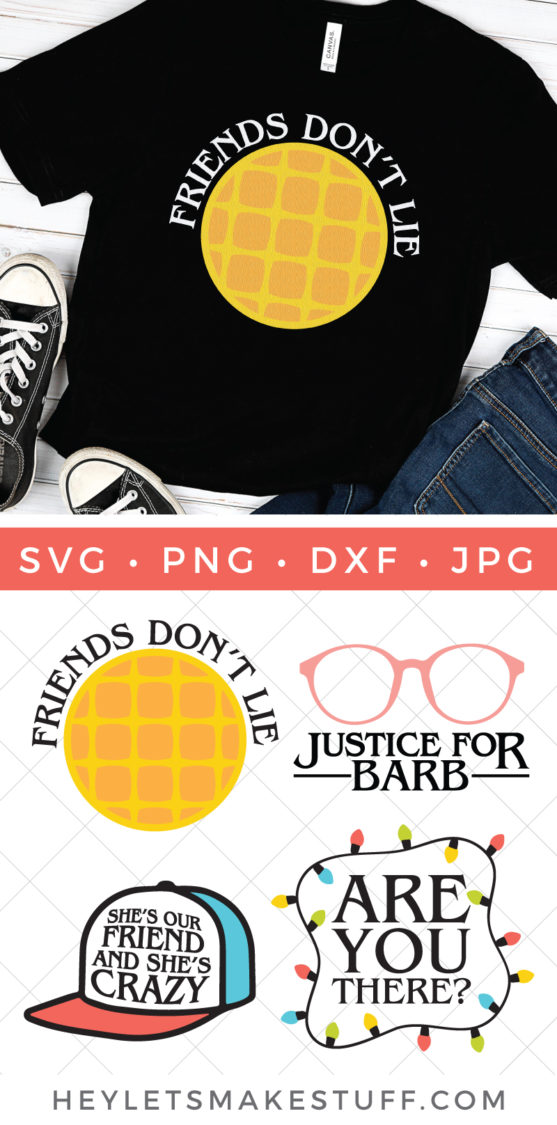 Feed your Stranger Things Obsession