String up some Christmas lights, pull out Dungeons & Dragons, and toast some EGGOs: this Stranger Things gift guide has everything you need for a trip to the Upside Down.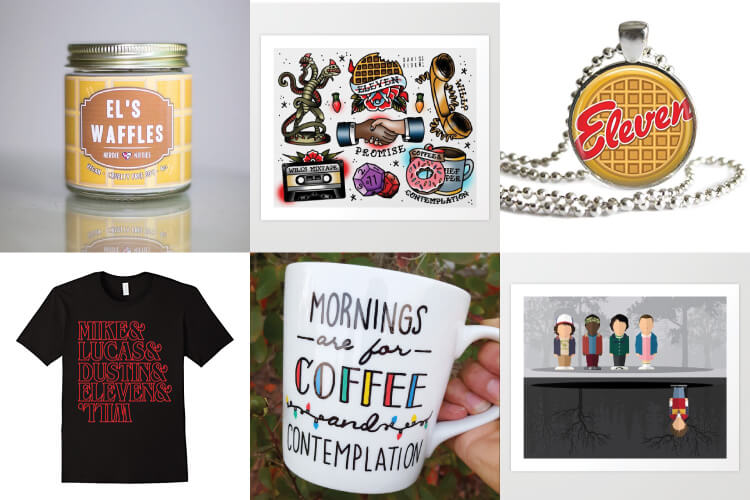 It's been a long time since I've binge-watched anything on TV, but my husband and I couldn't seem to turn off Netflix's series Stranger Things. If you've seen it, you probably know what I'm talking about, and you're going to love the quirky, nostalgia-filled Stranger Things gifts I've found for you today!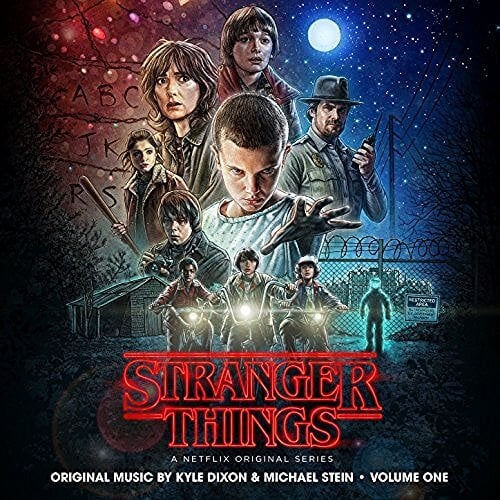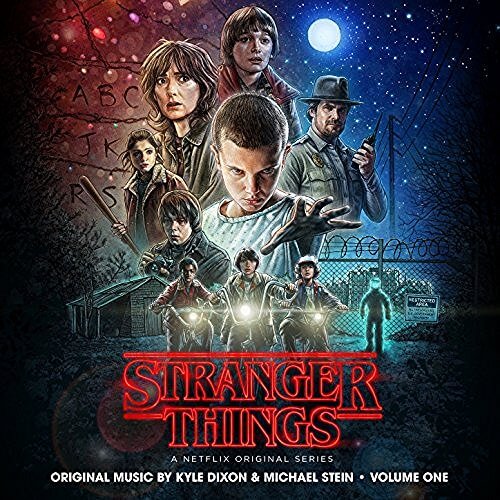 Particularly if you're a child of the 80s, the score to Stranger Things is a walk down memory lane. The soundtrack perfectly sets the atmosphere and easily transports you back to the 1980s. ($9.49)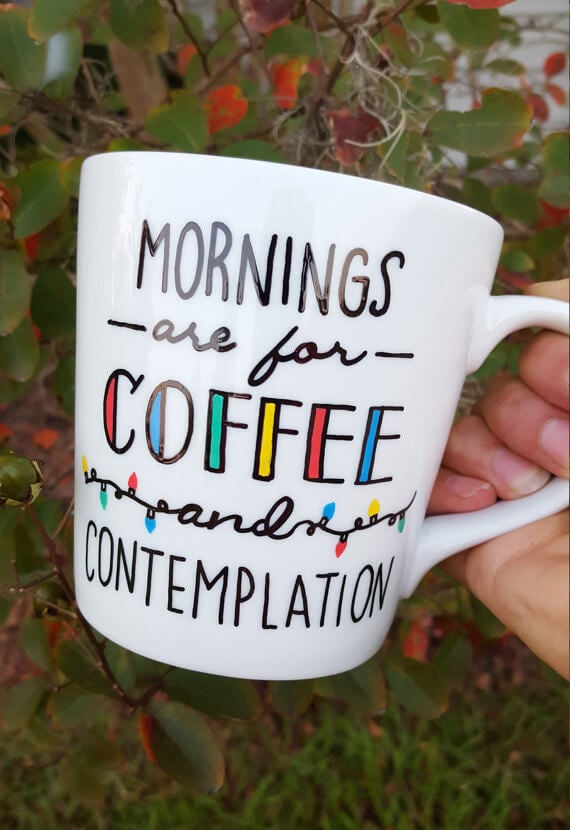 If you're settling in for a Stranger Things marathon, cozy up with this Mornings are for Coffee & Contemplation Mug — I particularly like the nod to the Christmas lights! ($16.00)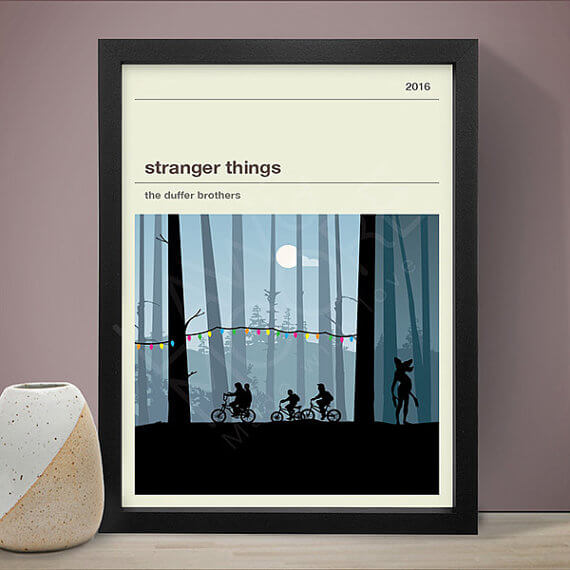 The retro look of this Stranger Things poster is on point — the bikes feel vert E.T. and the Christmas lights strung through the trees is perfect. So cool. ($12.73+)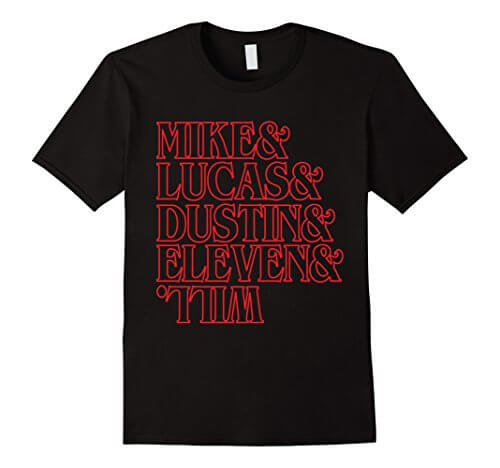 You've seen the simple Helvetica shirts with a list of names and ampersands. This Stranger Things shirt is somehow even more clever, with Will's name upside down at the bottom. ($14.99)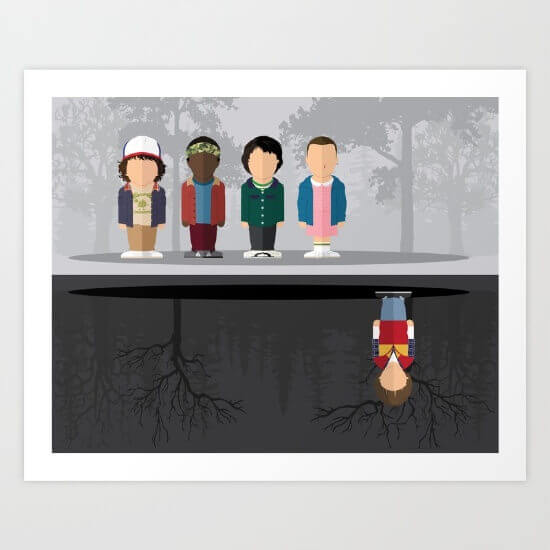 Like the shirt, the illustrations of the kids in this art print are absolute perfect, with Will hanging out in the Upside Down. ($17.68+)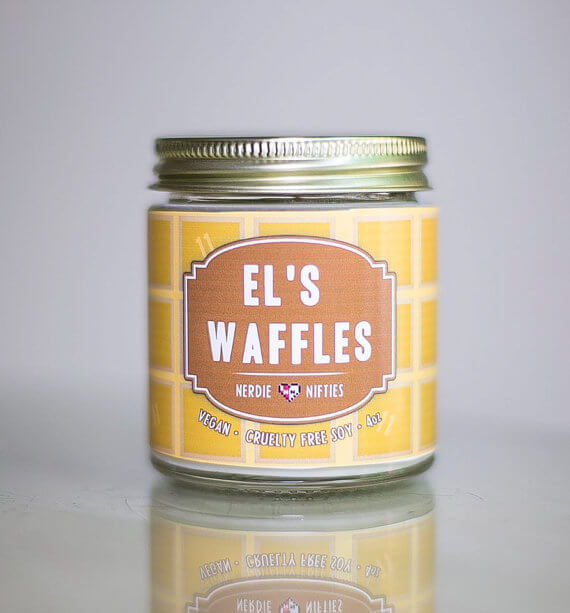 Eleven has an unabashed love for EGGO waffles. Now you can bring that same syrupy sweet goodness into your own home with this waffle candle! ($6.00)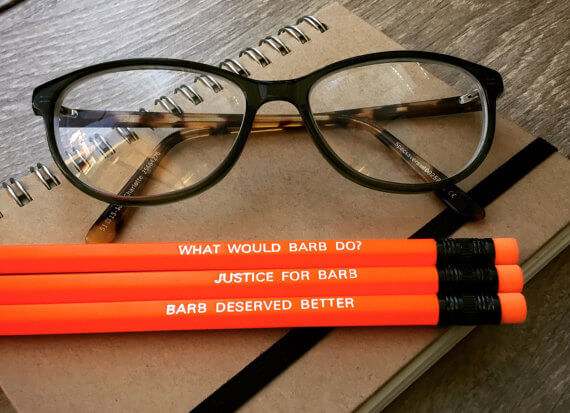 Poor Barb. No justice for our spectacled friend. Air your Barb-related grievances with this set of pencils. Justice for Barb!! ($5.09)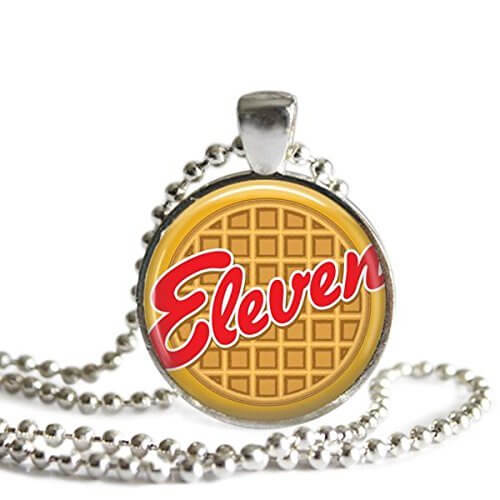 How clever is this designer to take the EGGO logo and rework it for Eleven? This necklace is the perfect gift for a true fan. ($16.00)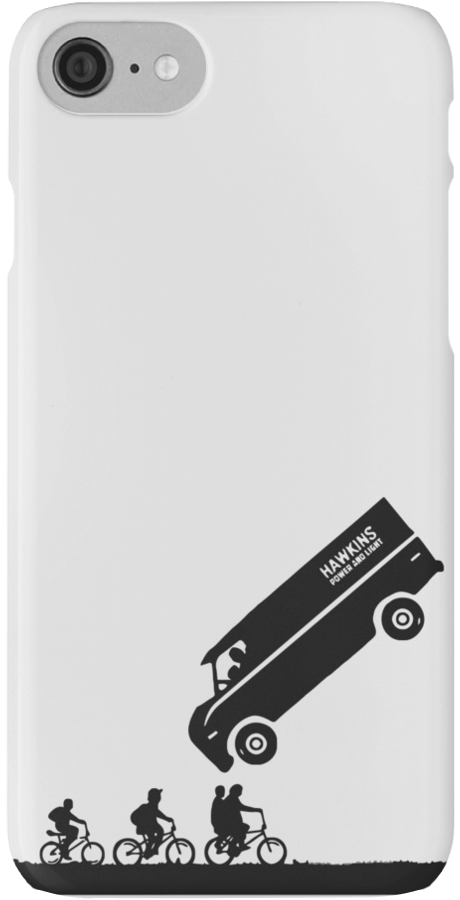 Running from papa? All you need is a little telekinesis and that van of evil men following you is toast. This iPhone case brilliantly captures that moment from the show! ($26.85)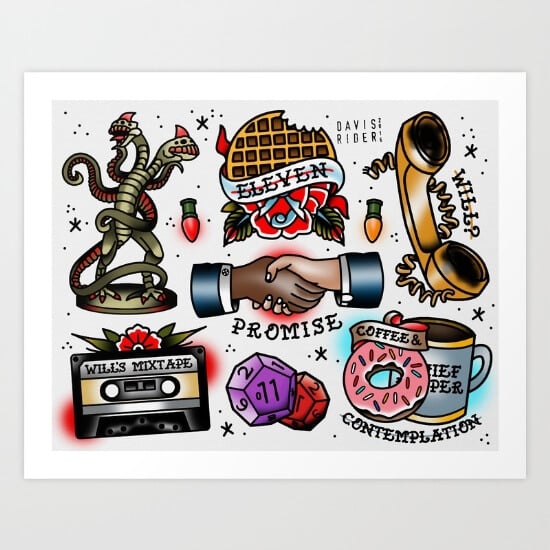 How fun is this tattoo-like art print? So many references from the show — my favorite being the demagogue, who is somehow totally adorable in this print. (Note: NOT adorable in the show.) ($17.68+)
Love this gift guide? Then you'll love my girl April's Walking Dead Gift Guide, too!

TODAY'S TOP TEN POSTS