Baby shark is everywhere! Bring the cute little, sharp-toothed ocean dweller to life with this Shark SVG Bundle. Shark week is coming—do you have your tees, tanks, television viewing party decor and fan gear ready?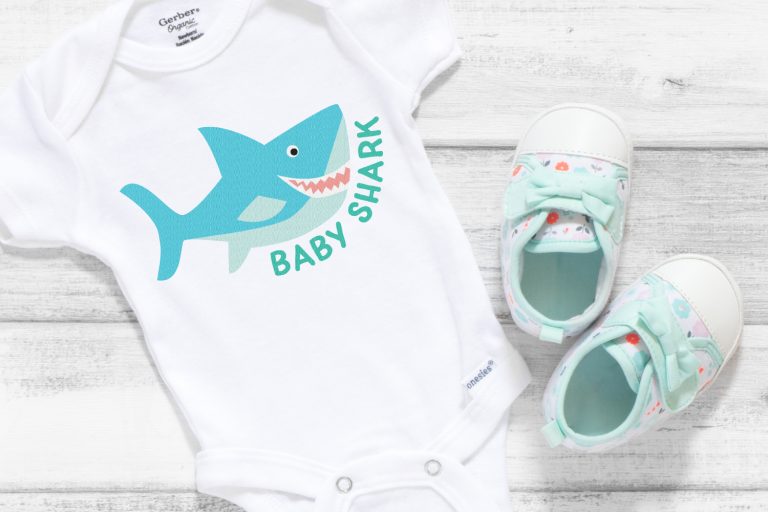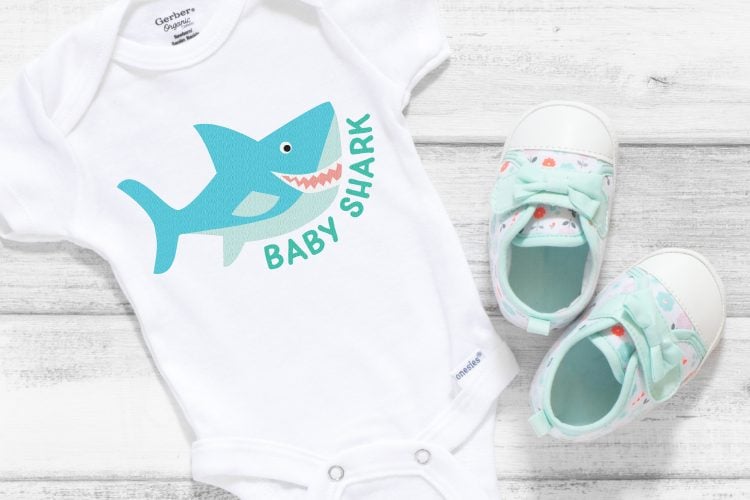 Baby shark, mommy shark, daddy shark, grandma shark, grandpa shark — sharks are everywhere! At the risk of getting that annoyingly catchy, never-ending song stuck in your head, I am excitedly sharing some really adorable sharks!
There's definitely no shortage of entertaining animated characters out there—I know my boys are quite the fans of talking rescue dogs and cheeky little guppies. But even these cartoon characters couldn't have prepared me for the craze that is baby shark ( doo doo doo doo doo doo).
I'm trying to reconcile my worlds of mommy, adult, and craft blogger while legitimizing the popularity of baby shark. Of course, baby shark is so appealing because of everybody's love of Shark Week! That's gotta be it, right? Just say yes. Sure, these giant swimming creatures are predators in the water, ready to descend upon their prey in an instant but look how cute and adorable they are….even with their giant teeth!
That's my answer to baby shark—I hope it helps. This Shark SVG Bundle has four smiley sharks each with its own tagline, just waiting to be part of your Shark Week party, shark-themed birthday party, baby onesie, tank, tee, or baby shower decor. I can't promise you won't be singing about the whole darn shark family while crafting it up, but at least you'll have something cute once you've finished!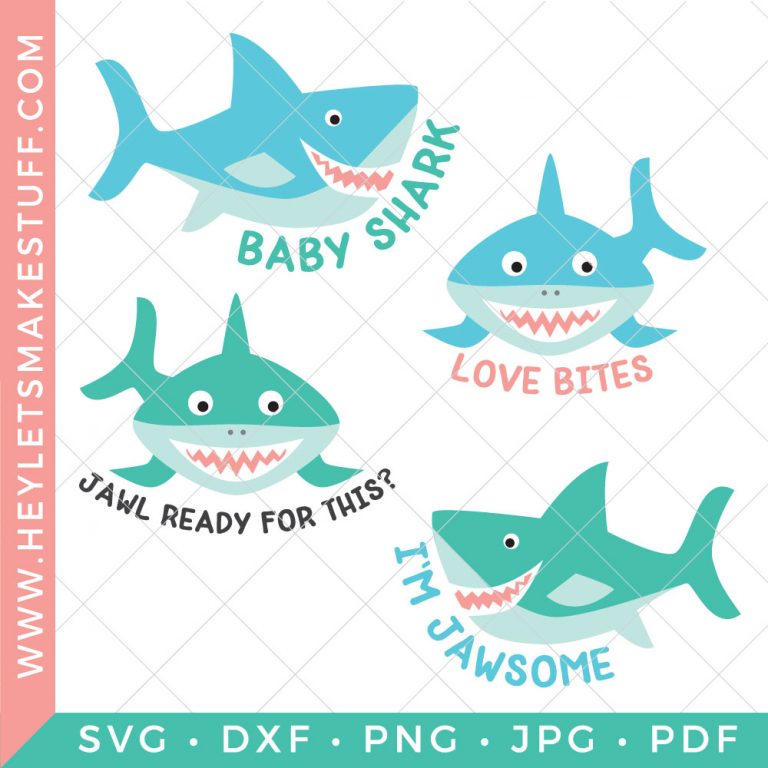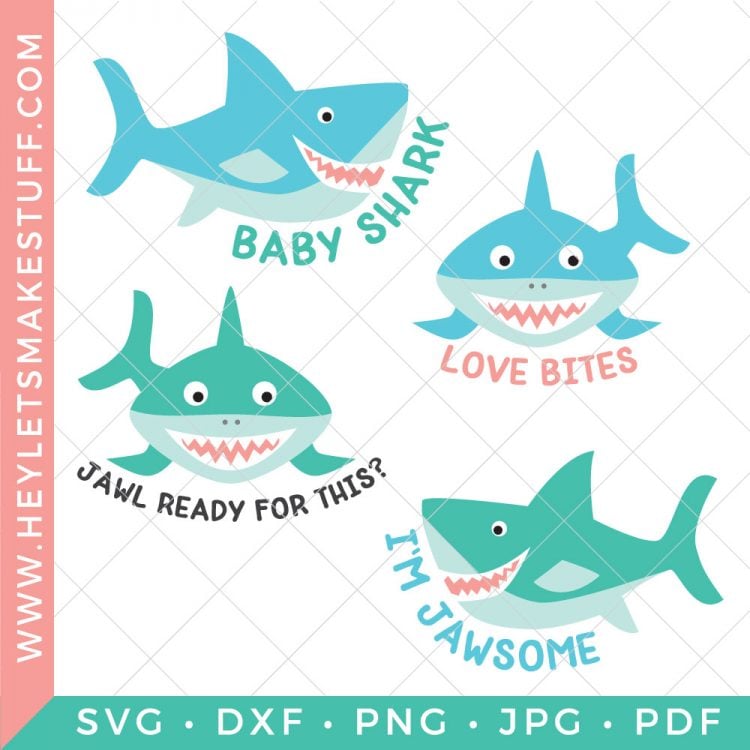 Grab all four of the Shark SVG files today! And if you're one of the lucky ones who hasn't yet heard the baby shark song, do yourself a favor and DON'T Google it. You're welcome.
Download the Shark SVG Bundle Here
This file was free until 8/2. Now you can get it in our shop! If you want to be notified of flash freebies, join our mailing list!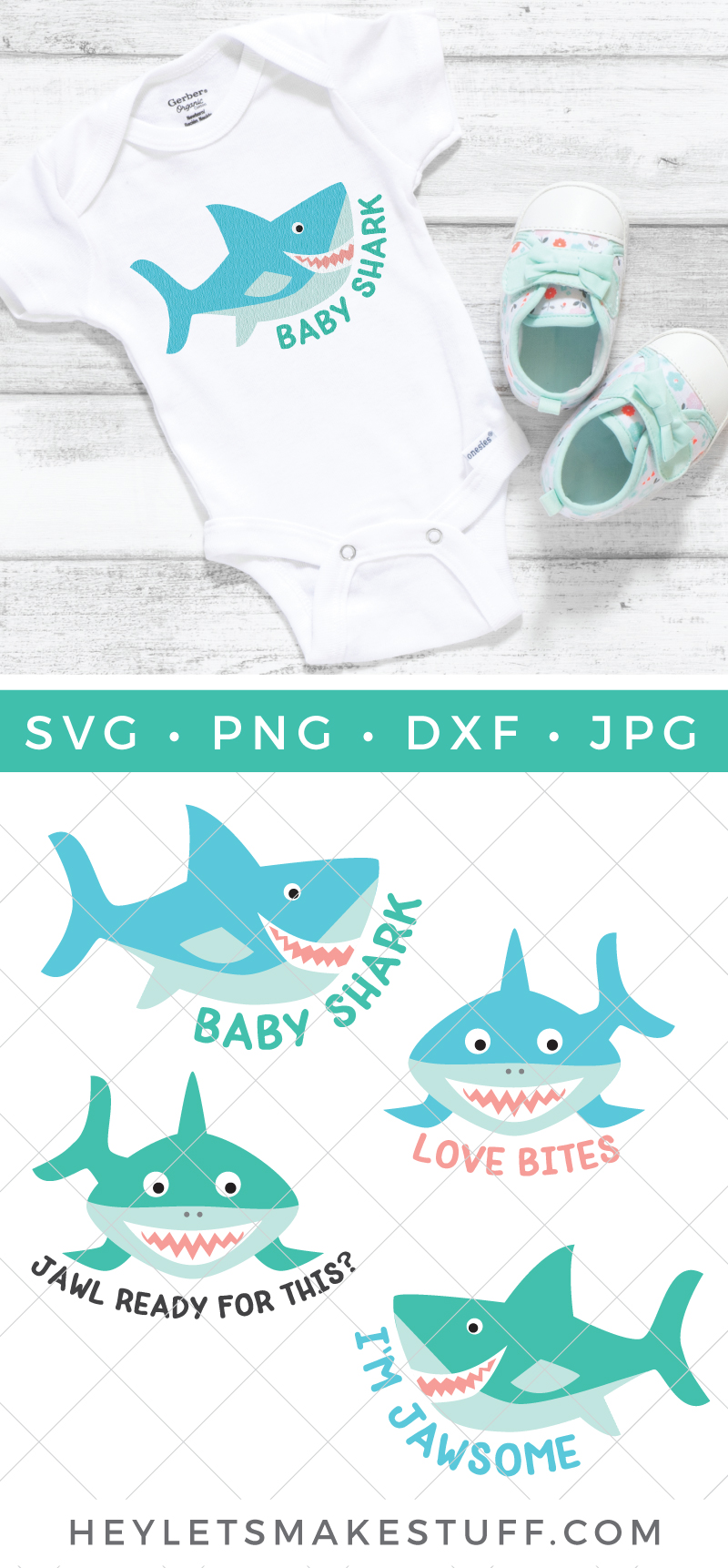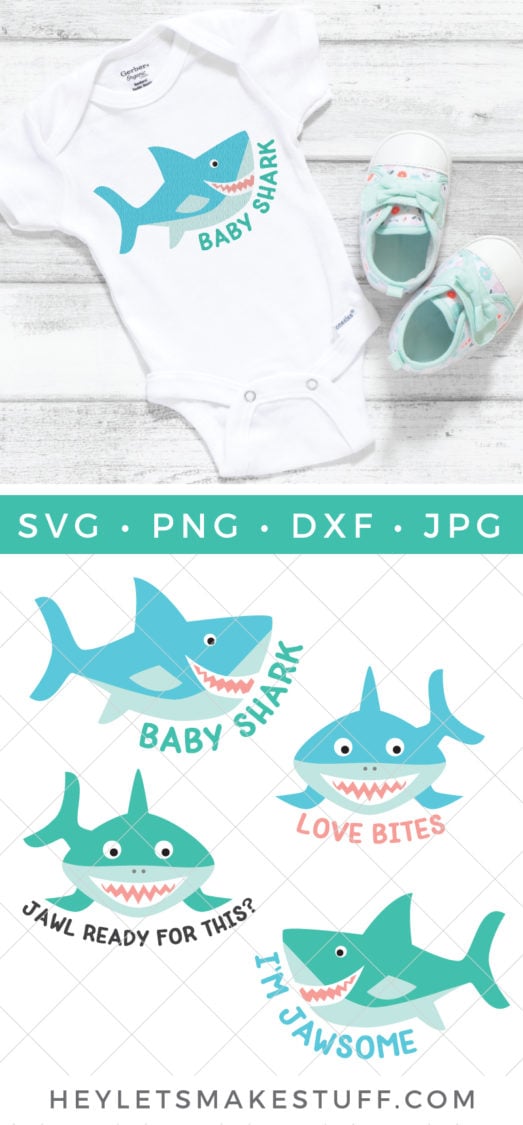 Get Ready for Shark Week!