Download and print these adorable shark printables! You'll love these deliciously funny puns as much as the totally modern sharks—perfect for Shark Week!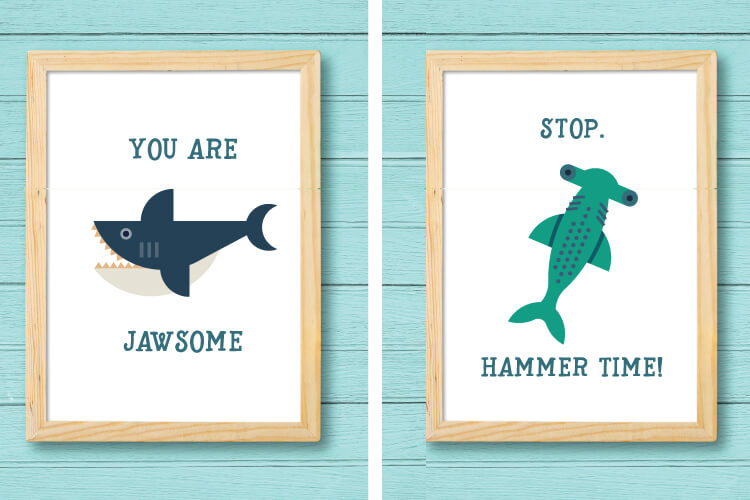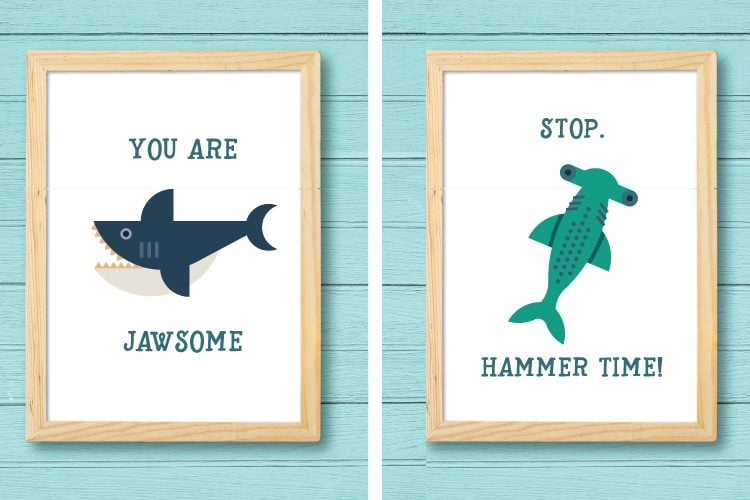 Want to save this post to reference in the future? Enter your email below and we'll send it right to your inbox!
We're once again coming up on Shark Week! There are tons of awesome (jawsome!) shows about sharks happening, and, I kid you not, Olympian Michael Phelps is going to race a great white shark. Because apparently that's what you do when you're the fastest guy in the water. Or…if you're any old person and you're being chased by a great white. Ha!
I'm always up for a shark project or design, so I've whipped up a couple of shark printables for you today. The first features a great white and says YOU'RE JAWSOME! The second is a hammerhead and hearkens back to my junior high school days with STOP. HAMMER TIME! (We're not going to talk about how old that makes me, okay?)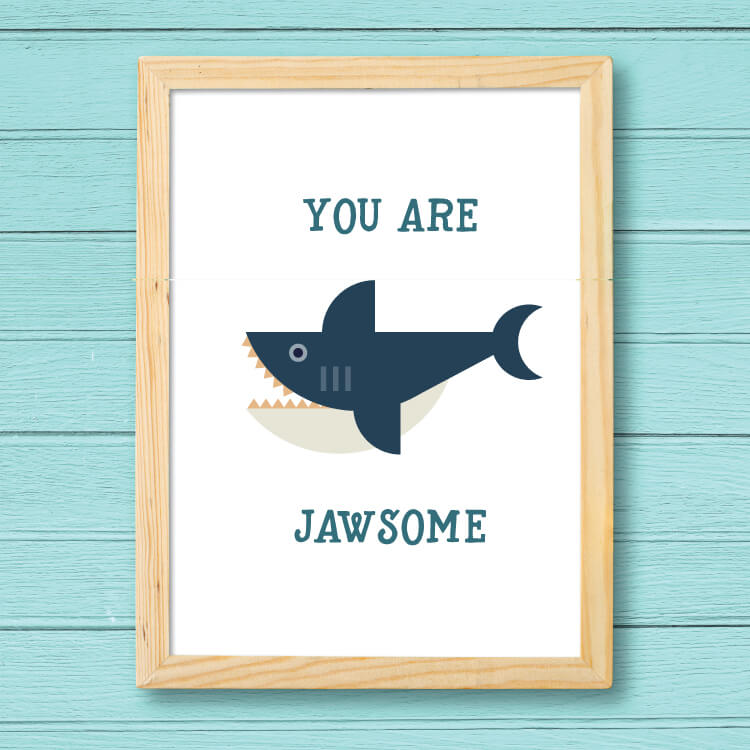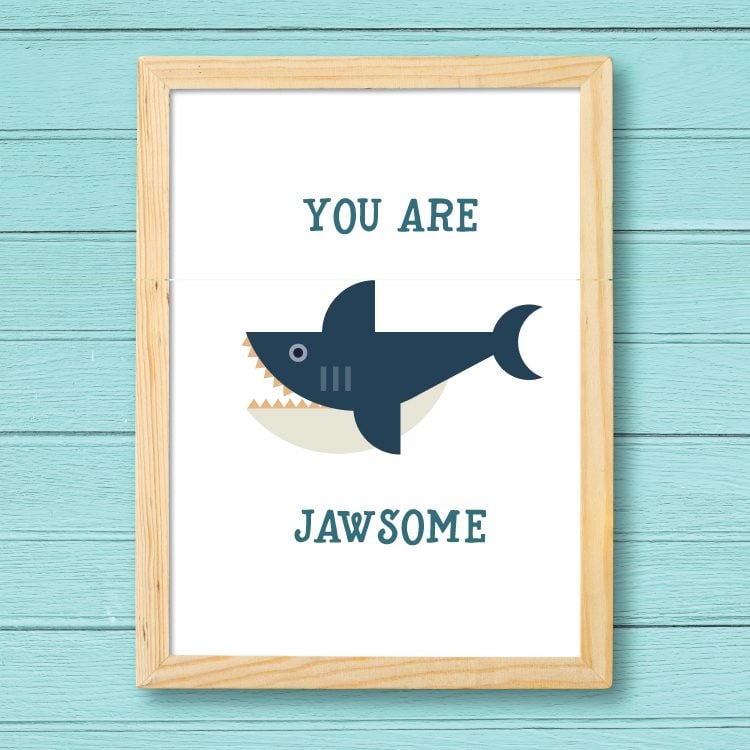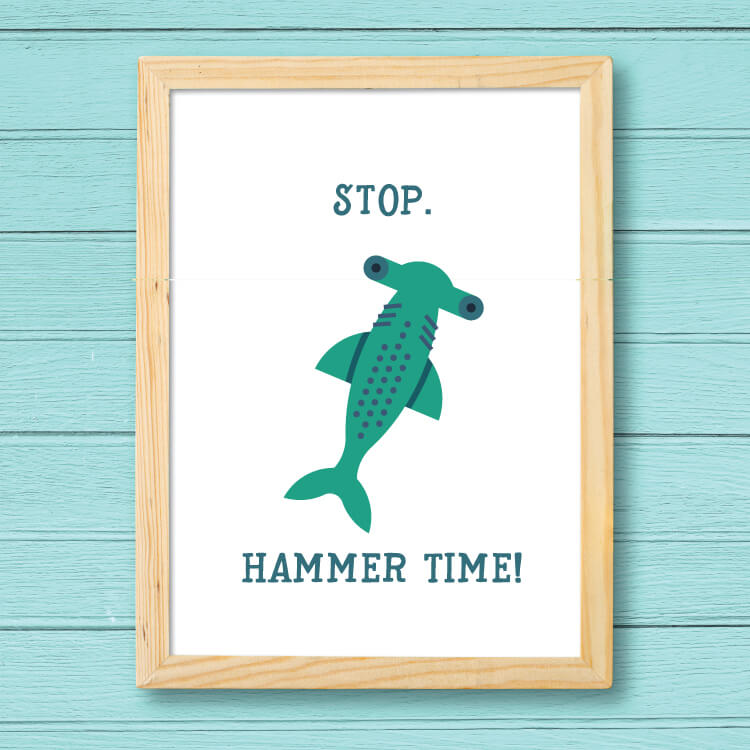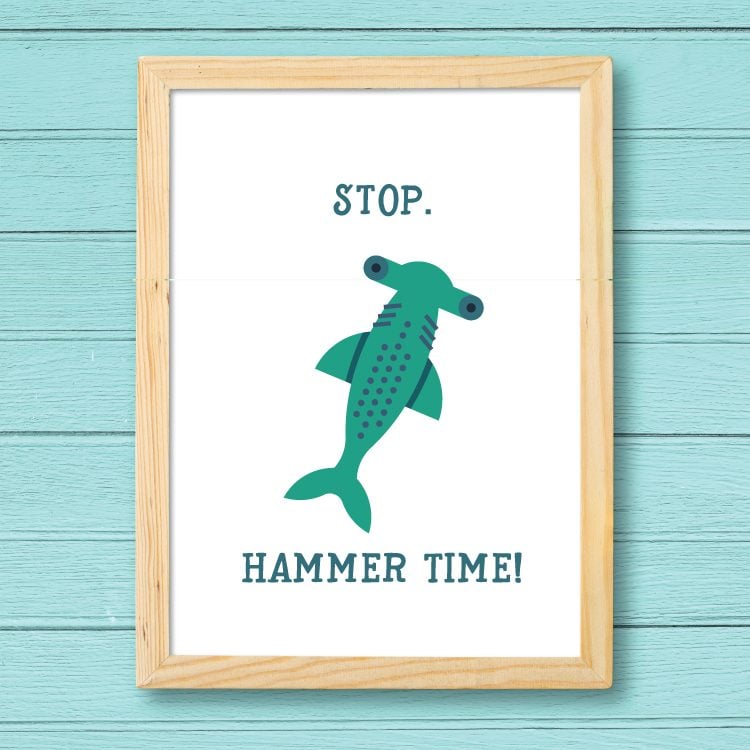 These shark printables would be adorable in a shark-themed nursery or kid's room, or you could print them out for a shark party!
Even better, they are a FREE download!
Download the Shark Printables
Enter your email address below to get this free file! If you're having trouble, make sure your pop-up blocker is turned off. Still having problems? Check out our Downloads FAQ.
Make sure to check out these other shark crafts as well!


Get Your Shark On