We threw our twin boys a robot first birthday party! Tons of fun details like a robot cake, photo booth, ball pit, and delicious robot-themed food.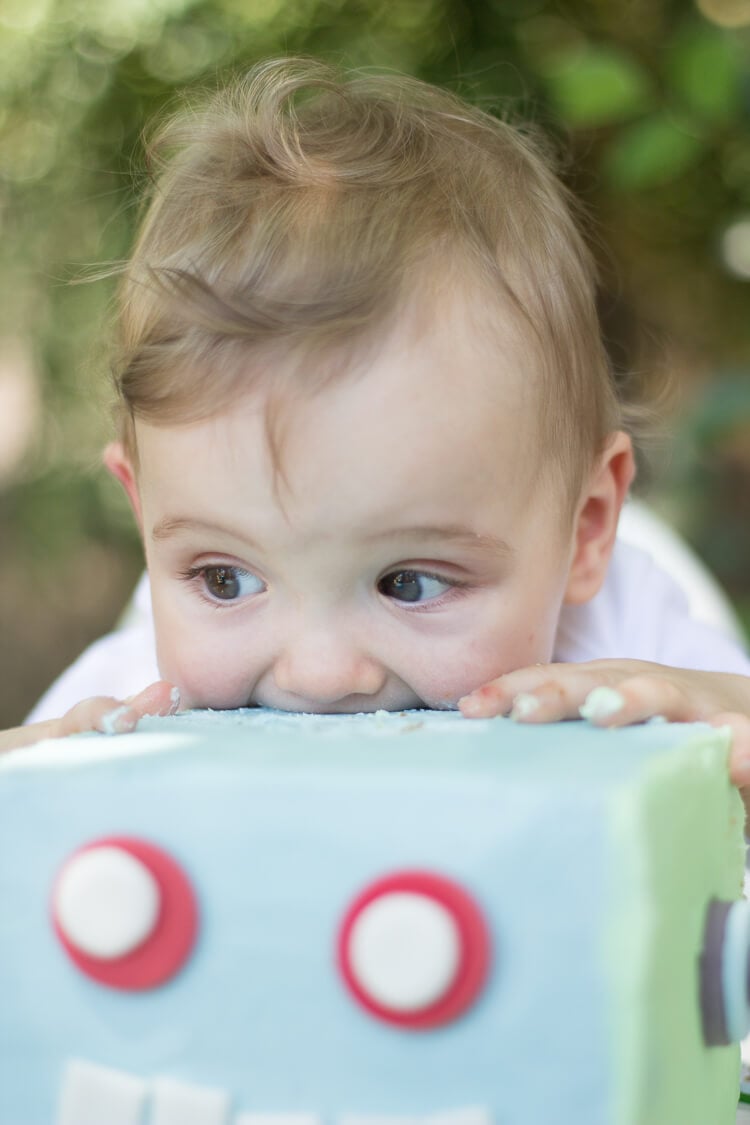 When I was decorating our twin boys' nursery, I really, really wanted to make it robot themed. I've had a slight obsession with robots for a long time, and wanted to make a fun, bright robot nursery.
But the more I considered it, the more I realized I didn't want to get a whole bunch of robot stuff instead of the things we needed off our registry list. The only robot I really needed was the Baby Brezza!
So I decided to give the nursery a mountain adventure theme and save all the robots for the boys' first birthday party!
All photos in this post are by my friend, photographer Carrie McChesney.
We originally planned to throw their party the day after their birthday in May. But Mother Nature had other plans, and it thunder-stormed! In May. In California. Unheard of these days!
So we had to postpone to June. It ended up being about 100 degrees that day (now that's more normal for this time of year!) but our yard was nice and shaded and it ended up being lovely.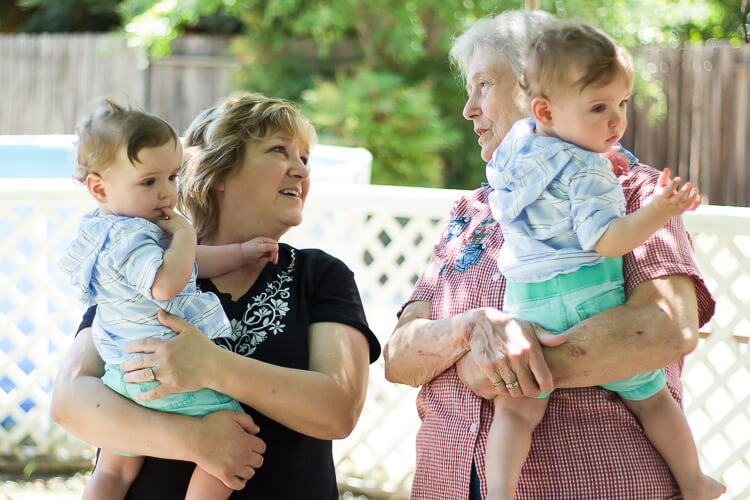 Today I wanted to share some of my favorite photos and projects from the party. In the next week or two I'll share the tutorials for them!
Nom Nom – Robot Birthday Party Food!
I started with the party table, which was full of food for our 70 guests (yes, we know A LOT of people). We had savory sandwiches and wraps, veggie cups, as well as sweet and salty treats. All surrounded by bright robot cut-outs and pennants.
I had a fun time coming up with robot-themed names for everything. And to top it all off, we had a bunch of gluten-free options that I ended up labeling "glutonium-free." (Seriously, I was cracking up in my robot party planning delirium). I'll be sharing the SVG files for these and the other robot cutouts in an upcoming post!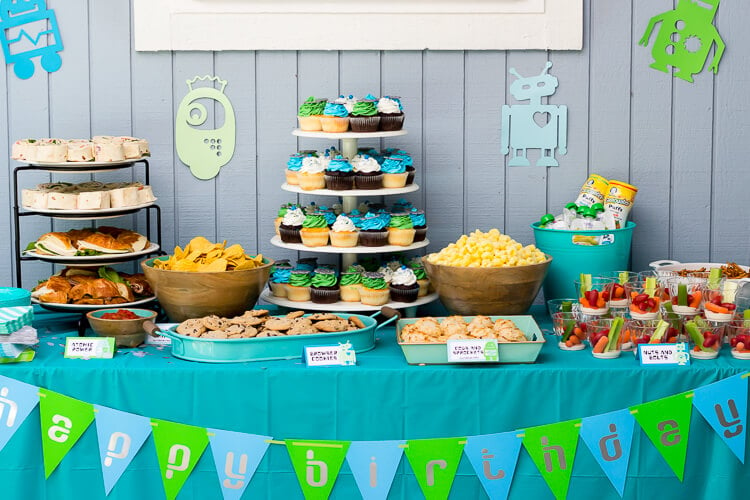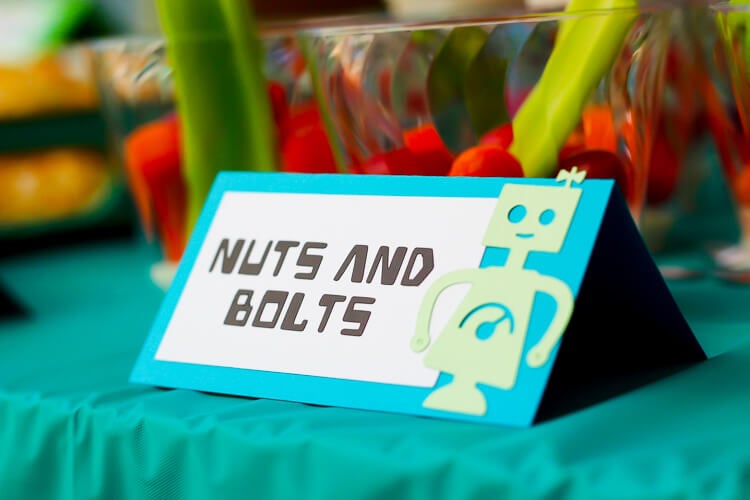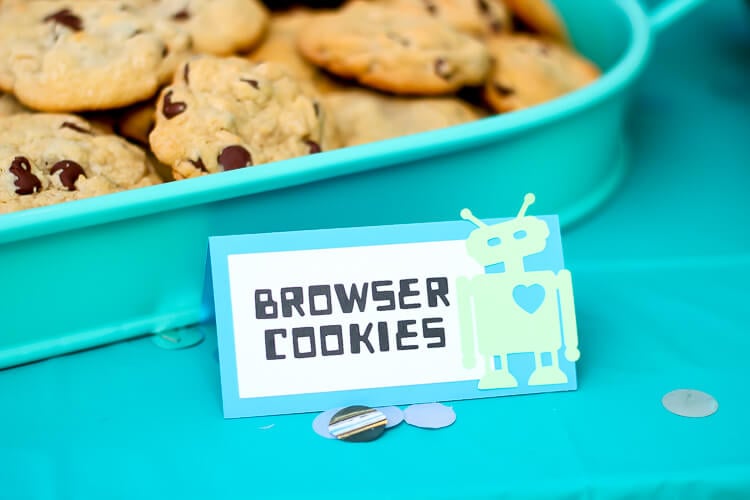 My friend Siobhan brought the most delicious cupcakes with little fondant sprockets and gears — adorable!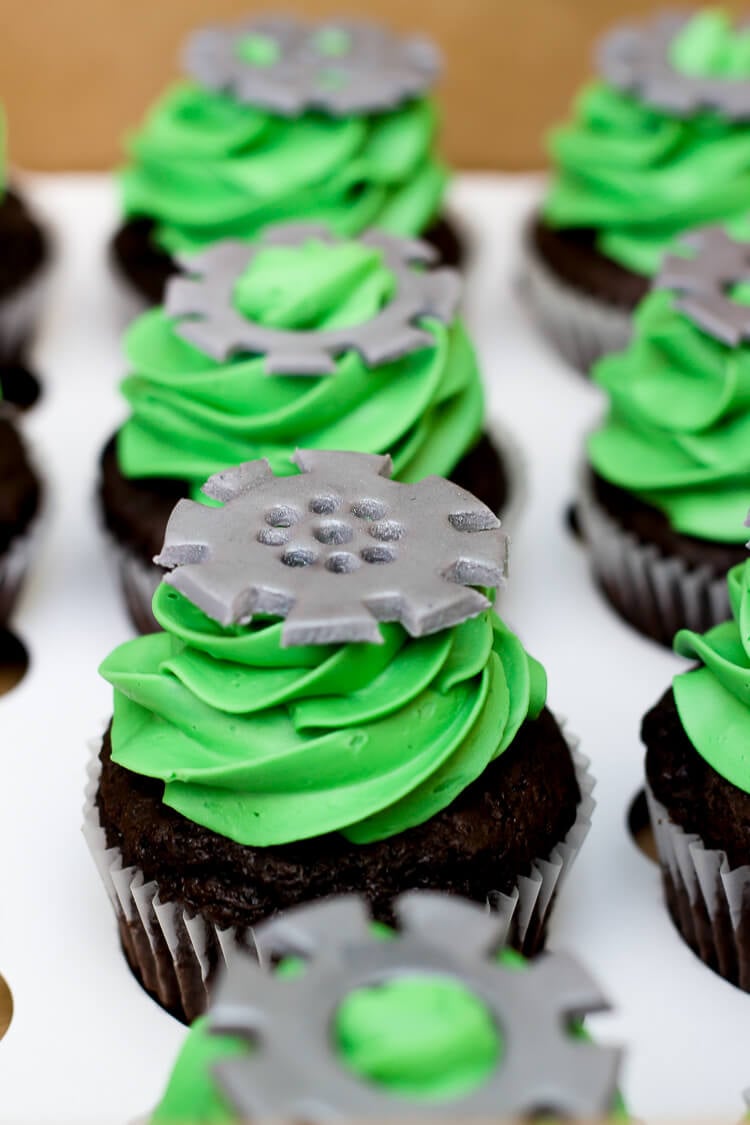 For drinks, we had green and yellow punch as well as water (it was so hot!). Key to making punch very, very green? Jell-o!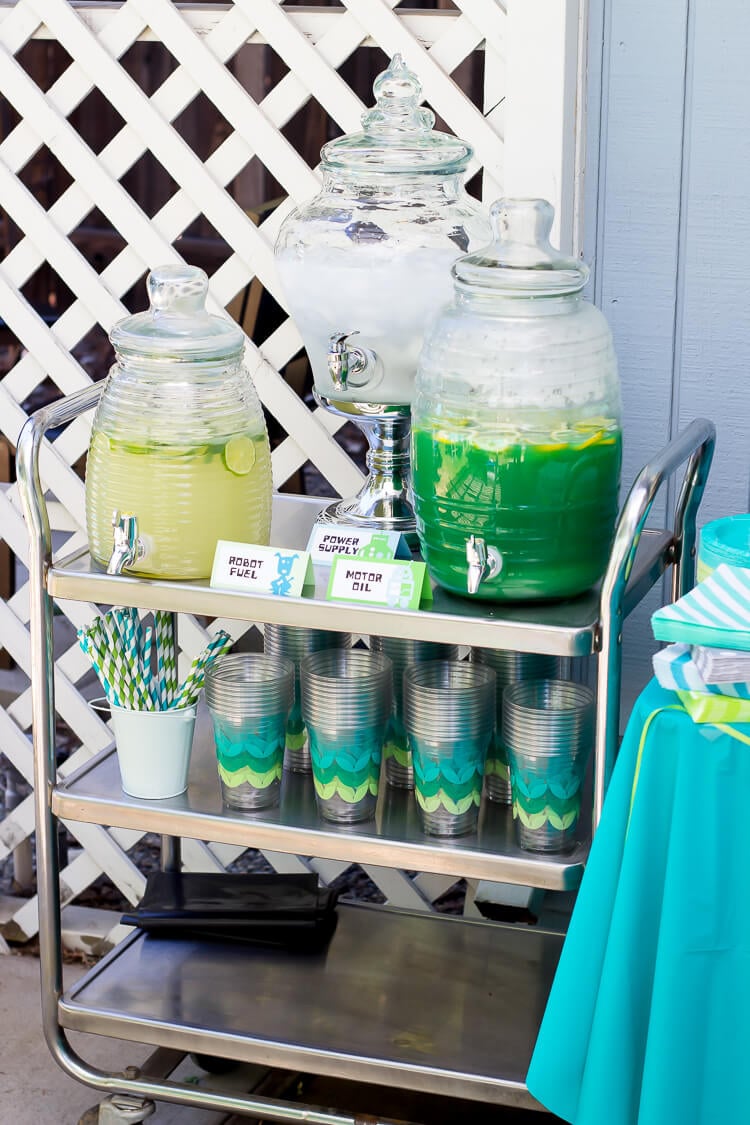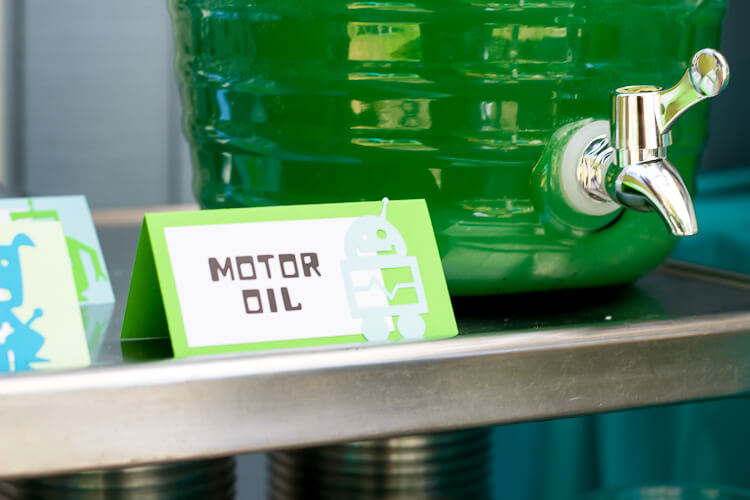 And then there was CAKE! Our friend Jan from Cakes N Toppers made two incredibly adorable robot smash cakes for the boys! I couldn't have loved these cakes any more — they were so cute and watching the boys dive in was my favorite part of the party!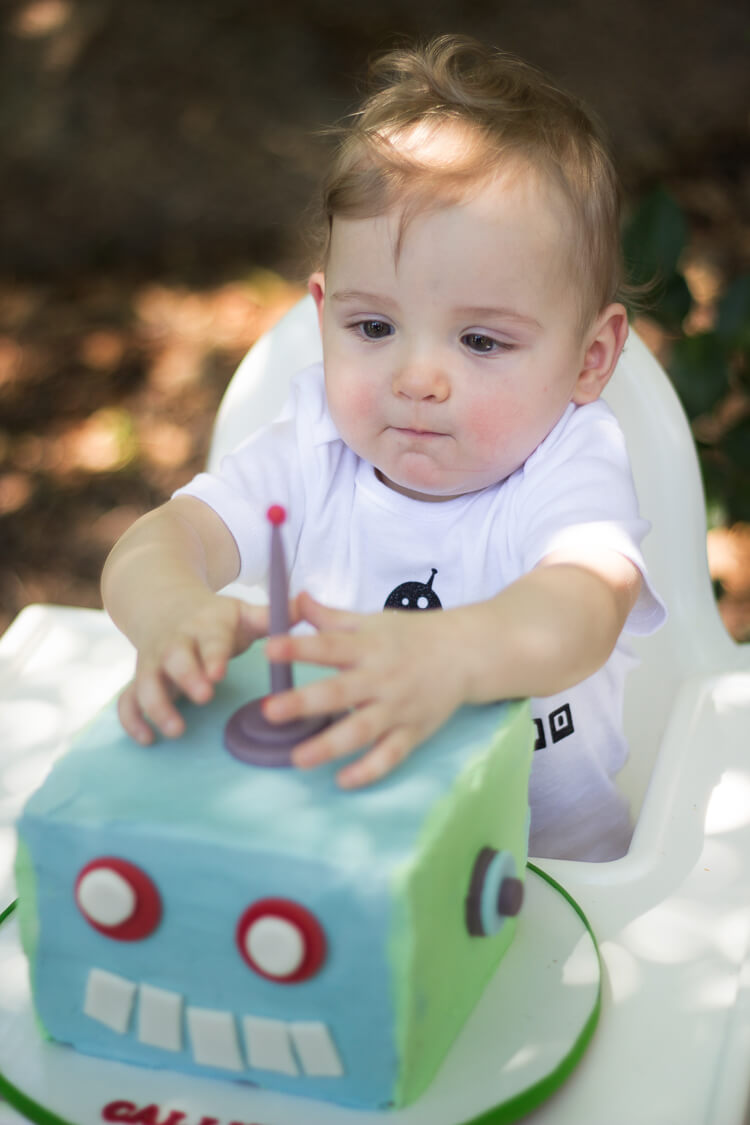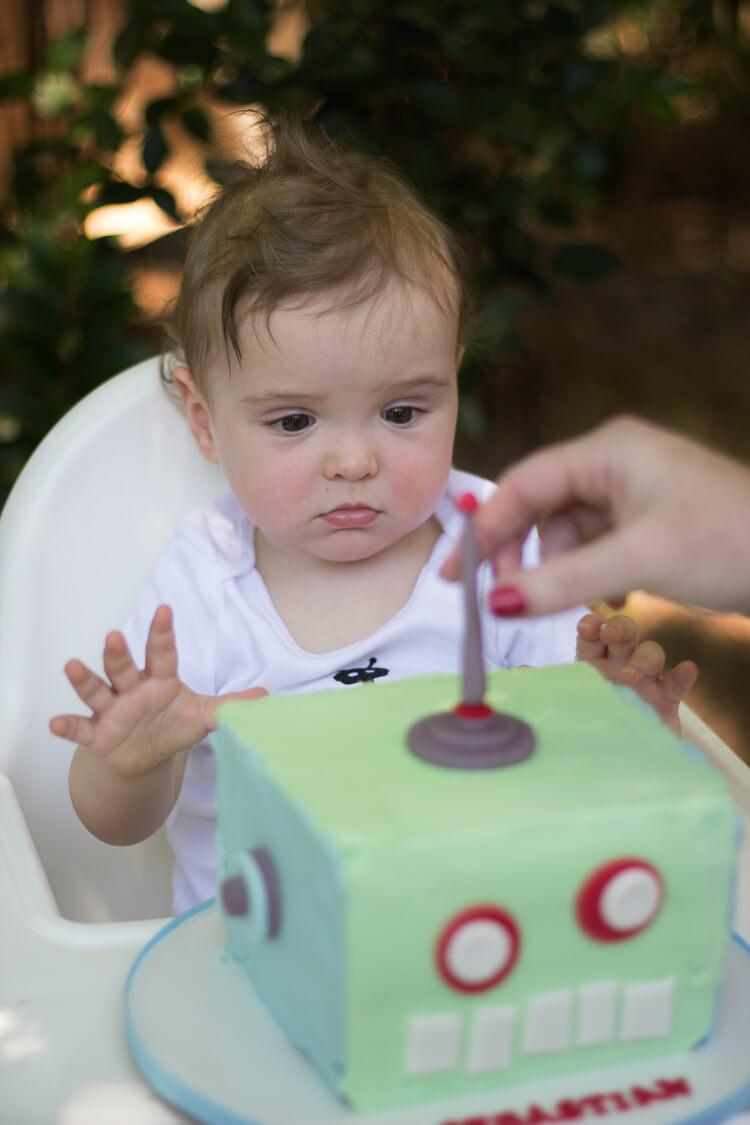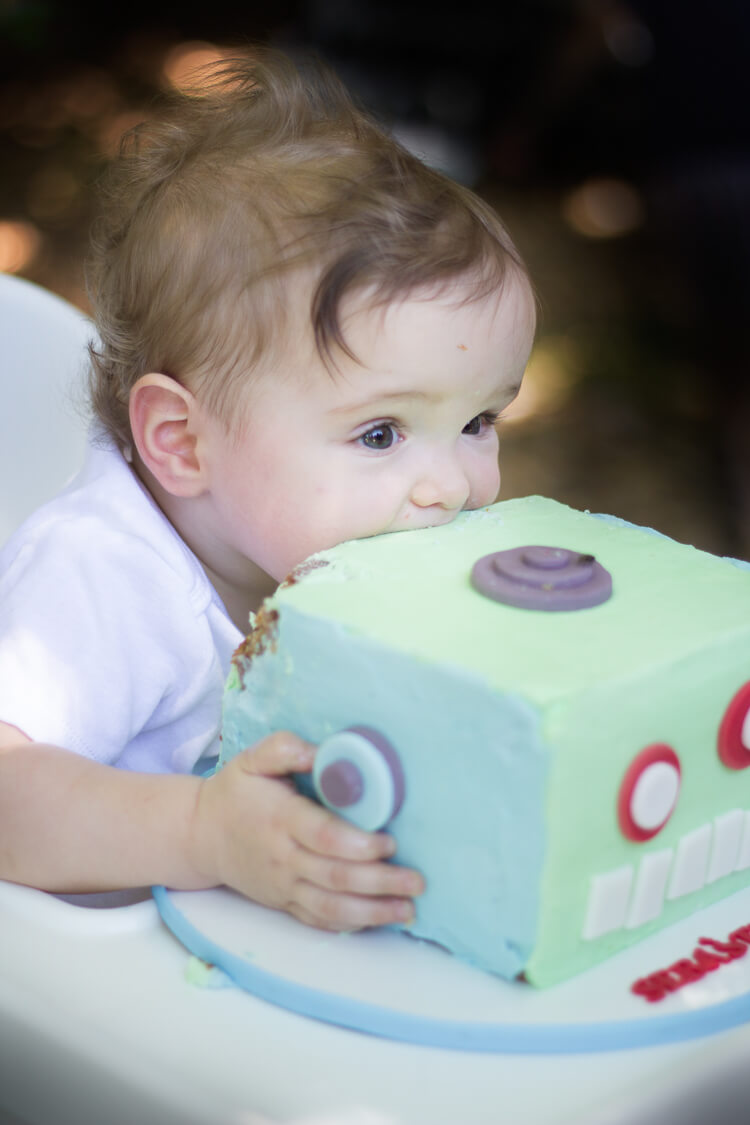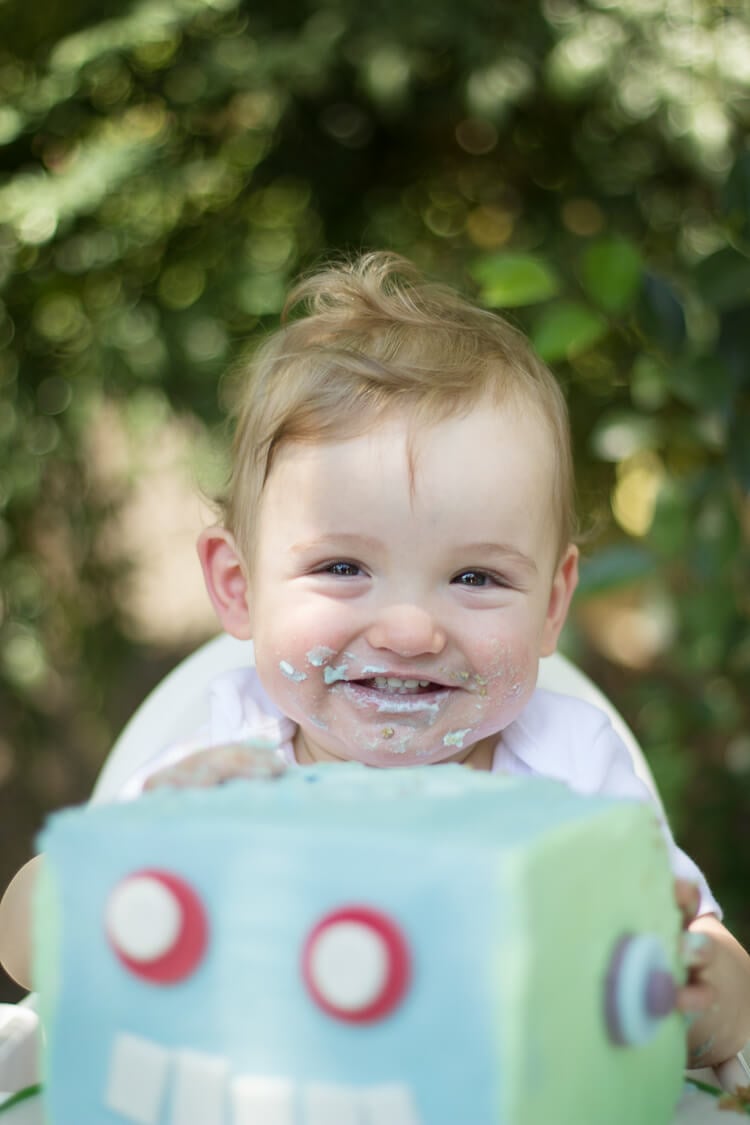 We also decorated the boys' high chairs with fun gear cut outs and the word ONE: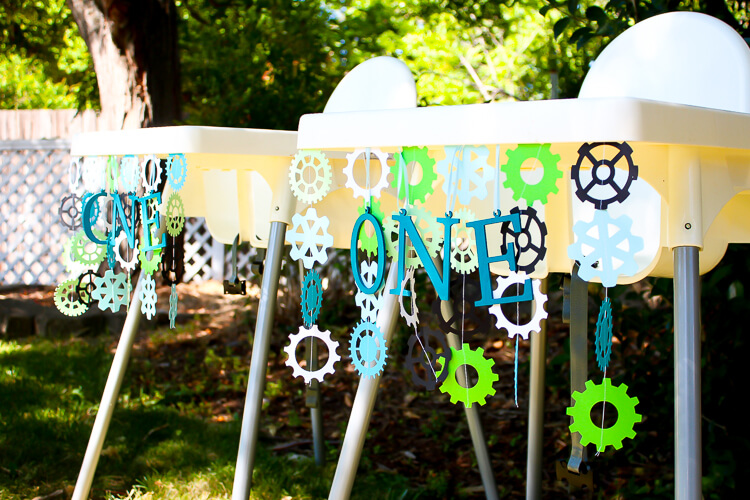 Yay – Robot Birthday Party Fun!
We had a lot of fun things for kids (and grown-ups!) to do during the party. There was a ball pit for the littlest littles. We used our baby playard and a ton of plastic balls.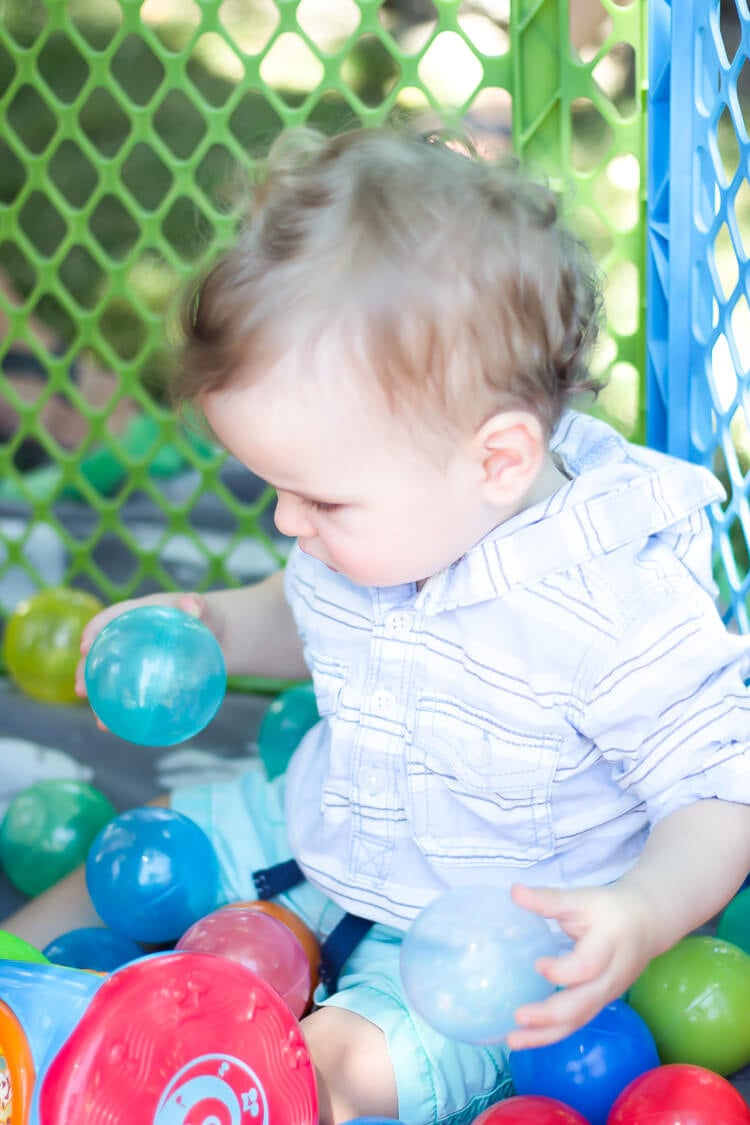 And bubbles: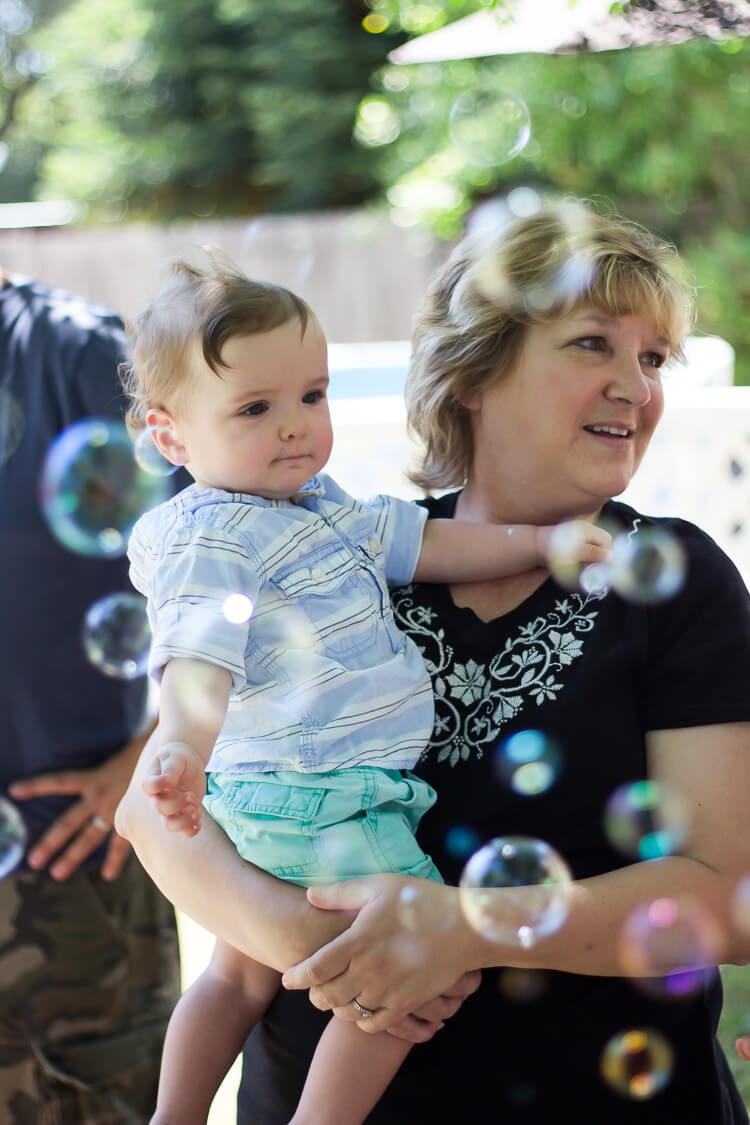 We had a photo booth set up, and I made a bunch of silly robot props made out of ducting, pipe cleaners, and disposable aluminum trays. My friend Robert dressed up as a robot and took pictures with all the kids! Not sure the babies were all that thrilled, but Ryan and I loved it.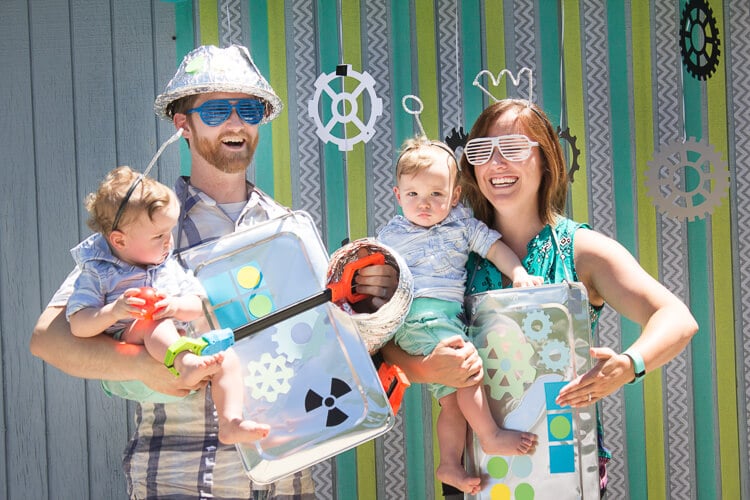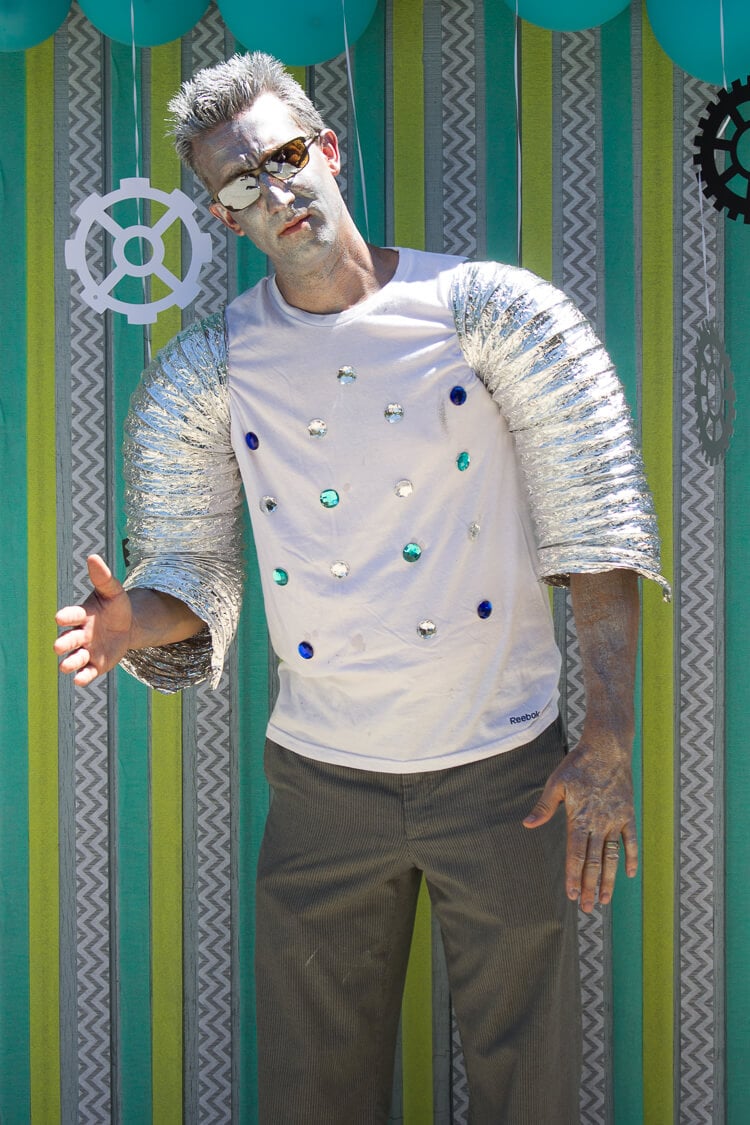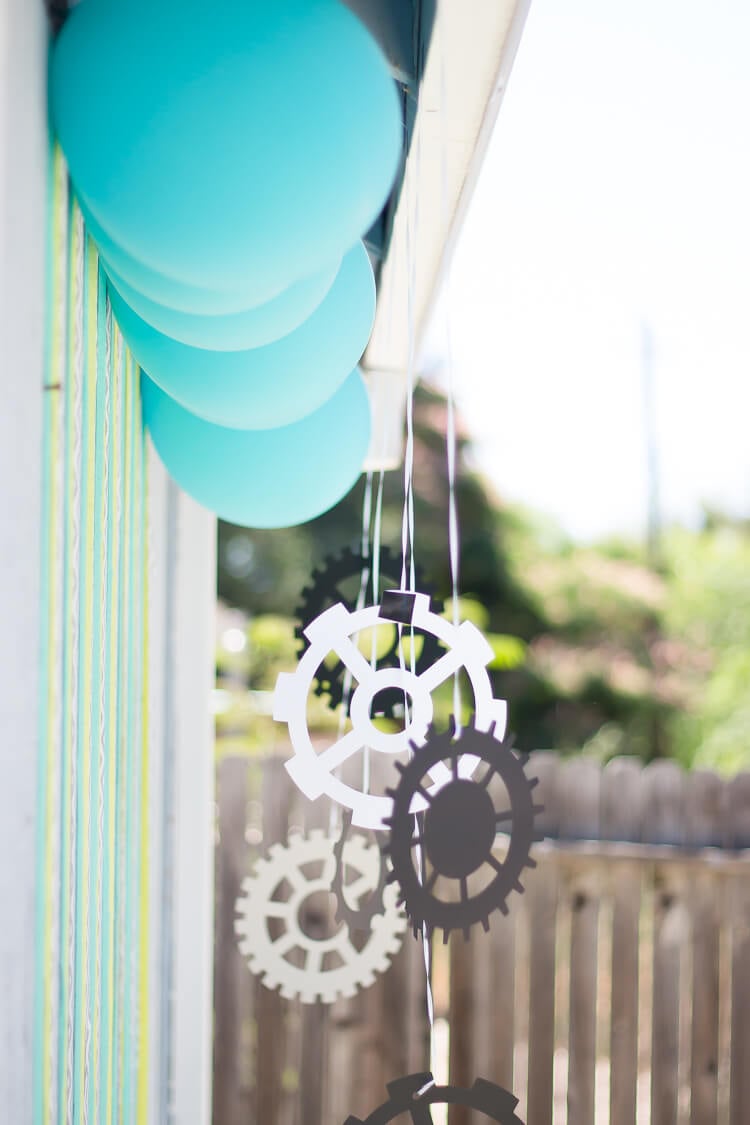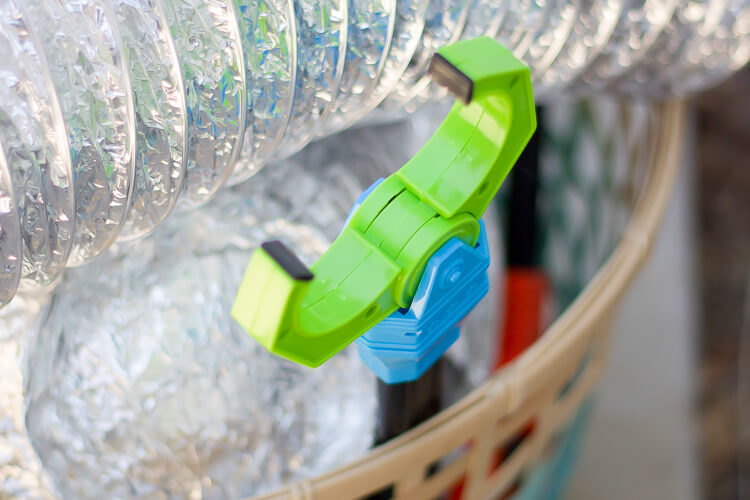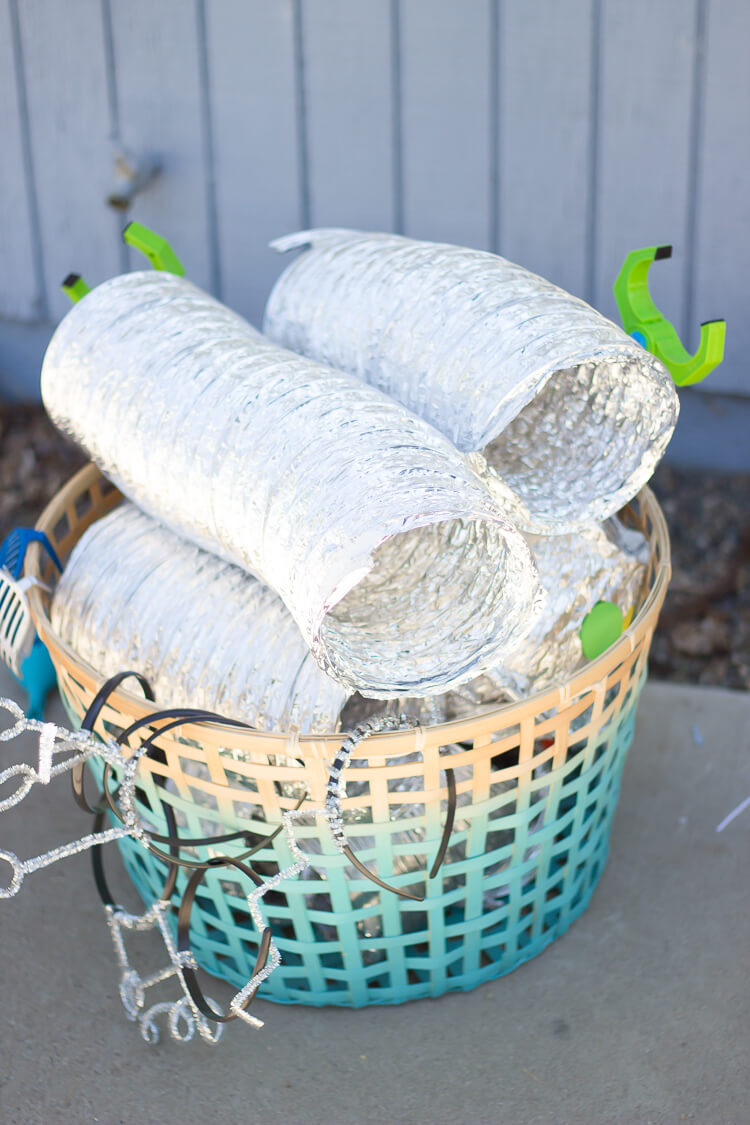 And our backyard zipline is always fun: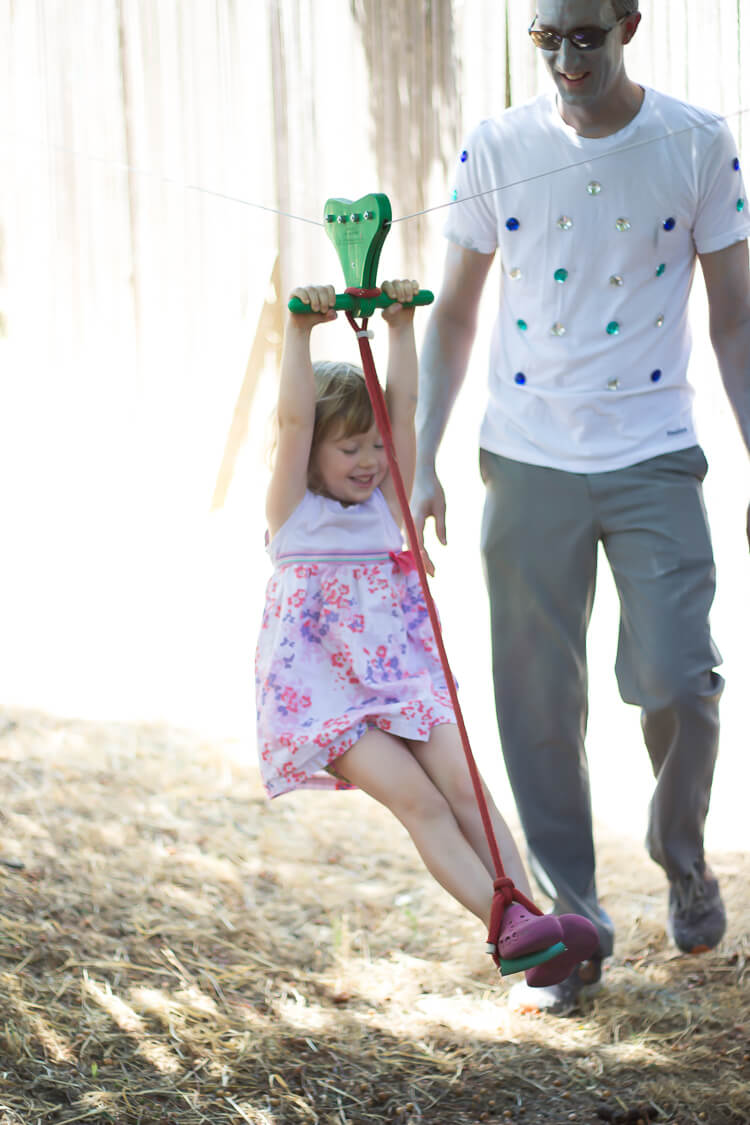 And finally, I made shirts for our family with our robot names using my Cricut Explore: Calbot 1000, Sebastron II, Megamom 2.0 and Poptomus Prime. Even Gunnar had a bandana that said The Puppinator.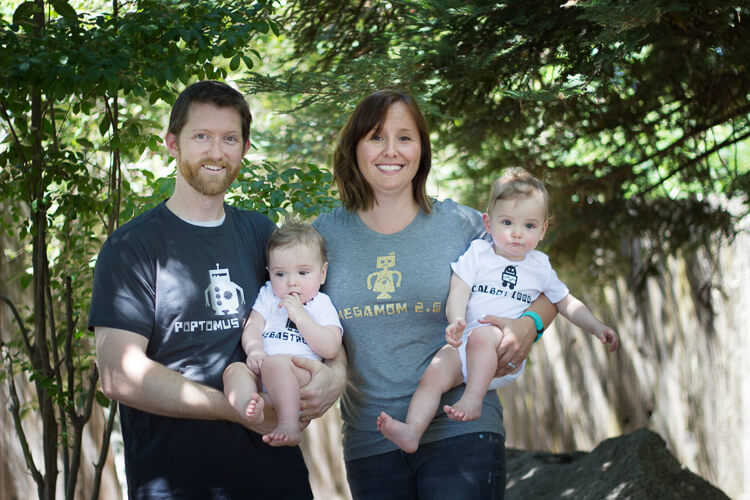 It was such a fun day — we had a such a nice time with all of our friends and family. We absolutely could have not made it through this first year without the incredible support of our village. I am beyond grateful and I can't wait to celebrate many more birthdays with our boys!
Grab the Robot SVG Files I used for this party!