This Never Enough Thyme is the perfect SVG cut file for your kitchen! Put it on a tea towel or print and frame the PNG file. This would also be a great file to use on pots in your herb garden!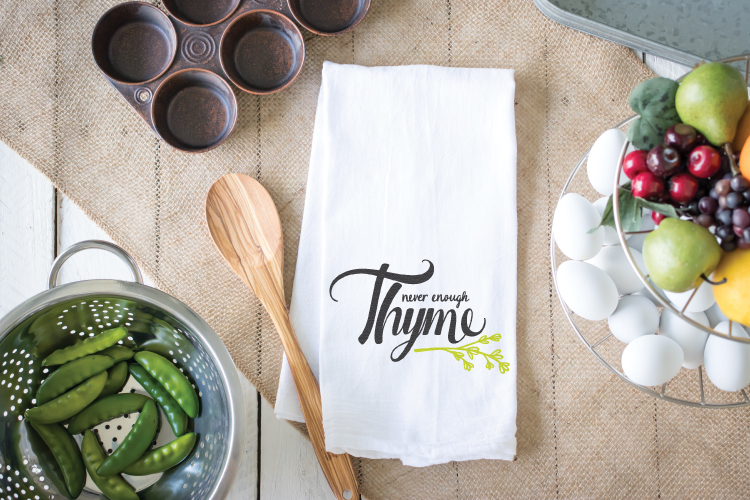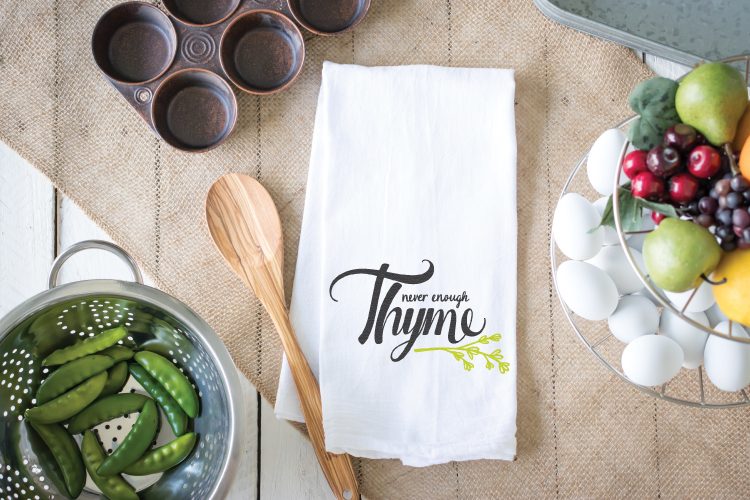 Do you have a favorite herb or spice? I have a few that I just love—both rosemary and sage are favorites of mine. But thyme is my absolute favorite. I love the subtle flavor that tastes a little minty, a little lemony, a little peppery. Yum!
Love thyme too? Here are a few delicious thyme recipes you might try:
This week's Flash Freebie celebrates my favorite herb! It's only free in my shop for one week so get it while it's hot!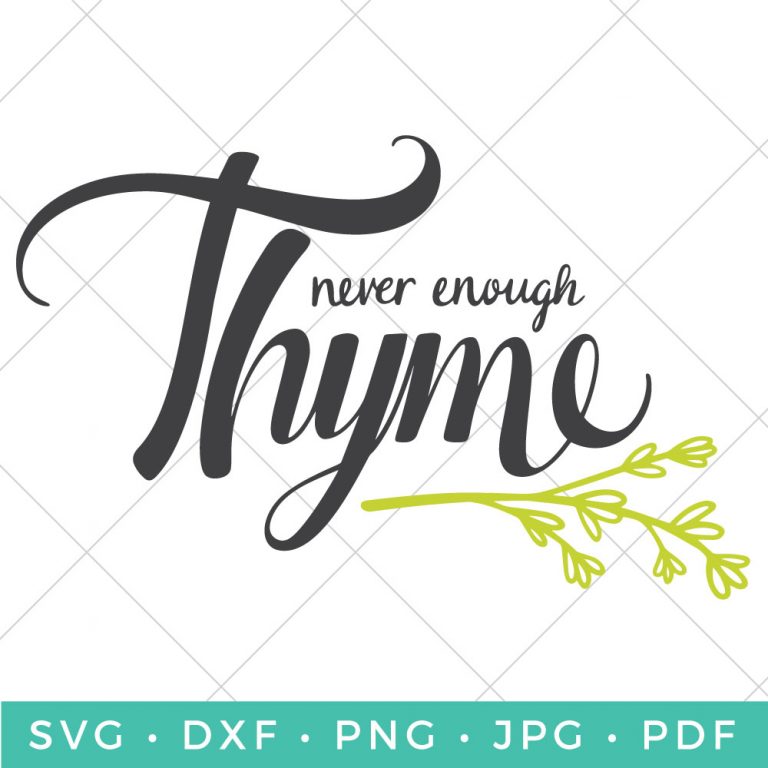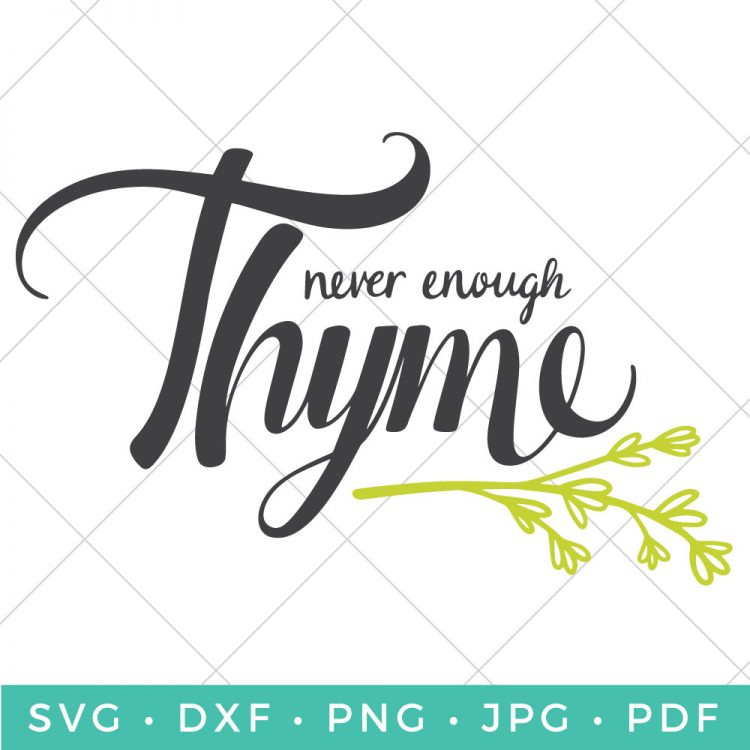 Download the Never Enough Thyme SVG Here
This file was free through 7/13/18. Now you can get it in our shop! If you want to be notified of flash freebies, join our mailing list!
function ShopifyBuyInit() {
var client = ShopifyBuy.buildClient({
domain: 'hey-lets-make-stuff.myshopify.com',
apiKey: 'daab46f6b4f7d8ae1becb2f7551f38bb',
appId: '6',
});
ShopifyBuy.UI.onReady(client).then(function (ui) {
ui.createComponent('product', {
id: [1359597240343],
node: document.getElementById('product-component-1532807490001'),
moneyFormat: '${{amount}}',
options: {"product":{"layout":"horizontal","variantId":"all","width":"100%","contents":{"img":false,"imgWithCarousel":true,"variantTitle":false,"description":true,"buttonWithQuantity":false,"quantity":false},"styles":{"product":{"text-align":"left","@media (min-width: 601px)":{"max-width":"100%","margin-left":"0","margin-bottom":"50px"}},"button":{"background-color":"#46bfad",":hover":{"background-color":"#3fac9c"},":focus":{"background-color":"#3fac9c"}},"title":{"font-size":"26px"},"price":{"font-size":"18px"},"compareAt":{"font-size":"15px"}}},"cart":{"contents":{"button":true},"styles":{"button":{"background-color":"#46bfad",":hover":{"background-color":"#3fac9c"},":focus":{"background-color":"#3fac9c"}},"footer":{"background-color":"#ffffff"}}},"modalProduct":{"contents":{"img":false,"imgWithCarousel":true,"variantTitle":false,"buttonWithQuantity":true,"button":false,"quantity":false},"styles":{"product":{"@media (min-width: 601px)":{"max-width":"100%","margin-left":"0px","margin-bottom":"0px"}},"button":{"background-color":"#46bfad",":hover":{"background-color":"#3fac9c"},":focus":{"background-color":"#3fac9c"}}}},"toggle":{"styles":{"toggle":{"background-color":"#46bfad",":hover":{"background-color":"#3fac9c"},":focus":{"background-color":"#3fac9c"}}}},"productSet":{"styles":{"products":{"@media (min-width: 601px)":{"margin-left":"-20px"}}}}},
});
});
}
})();
/*]]>*/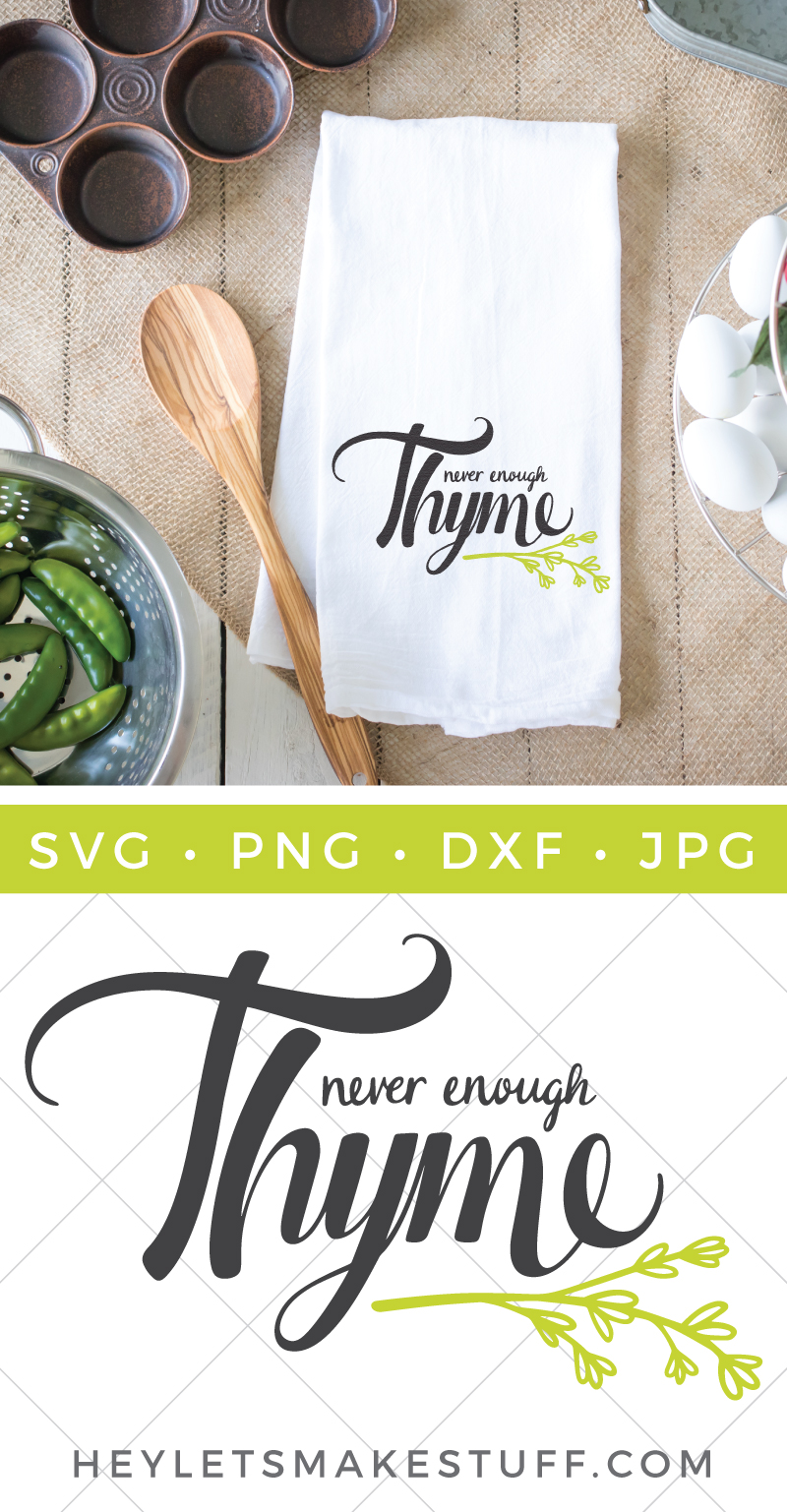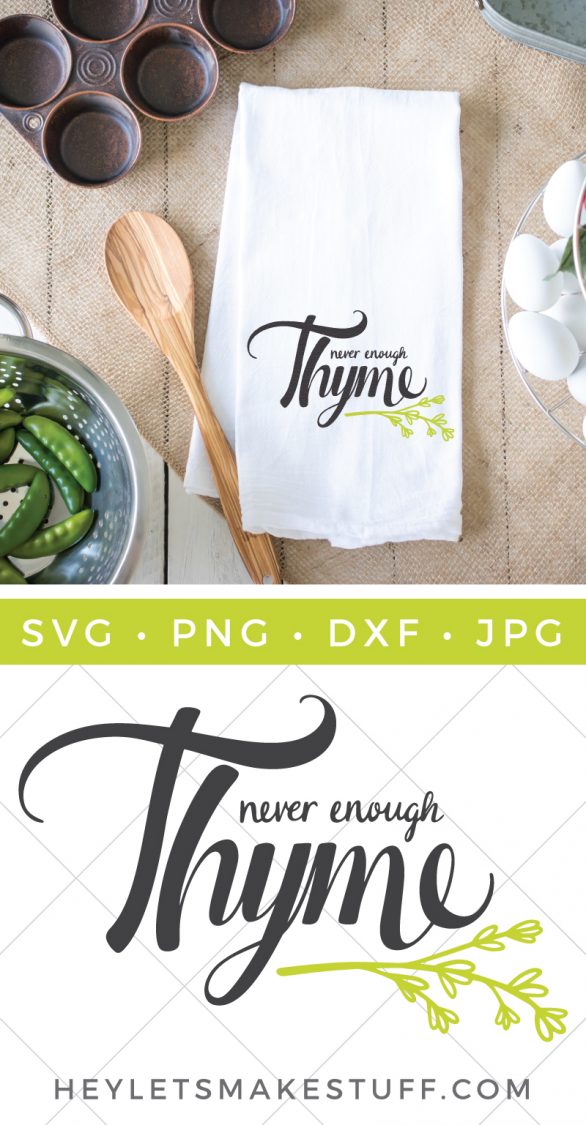 More Hand Lettered Cut Files
[ess_grid alias="hand_lettering"]
Make Life Delicious