These modern Advent Calendars are a fun way to count down to Christmas. A wonderful reminder of the season of Advent and the anticipation of Christmas day.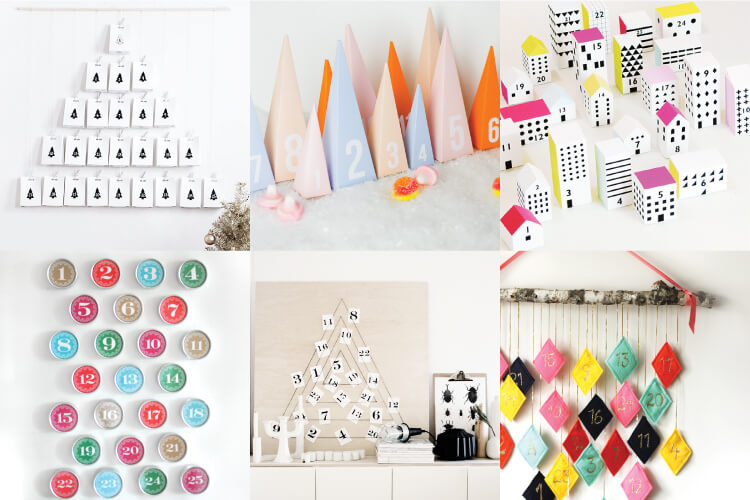 Advent is my favorite season on the church calendar. It's not just a countdown to Christmas, but it's a time for anticipation and preparation for the birth of Christ. I've always loved Advent calendars for this reason — having a little gift or reading each day reminds me that we're in Advent and should be preparing our hearts for the good news of Christmas morning. I've rounded up some modern Advent calendars this year, so you can DIY yourself a cool countdown of your own!
Photos have been coded "no pin" — please pin individual pictures from the original source!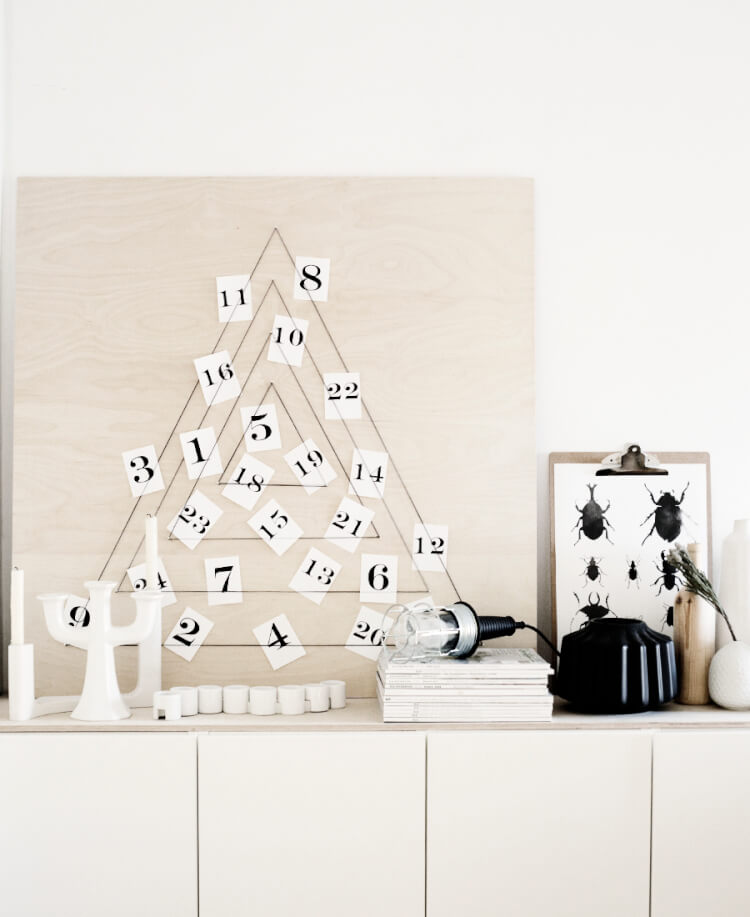 I'm just in love with the minimal look of Weekday Carnival's modern Advent calendar. She has "baubles" printed on the back of each card, but it would be fun to do Bible verses or Christmas sayings as well!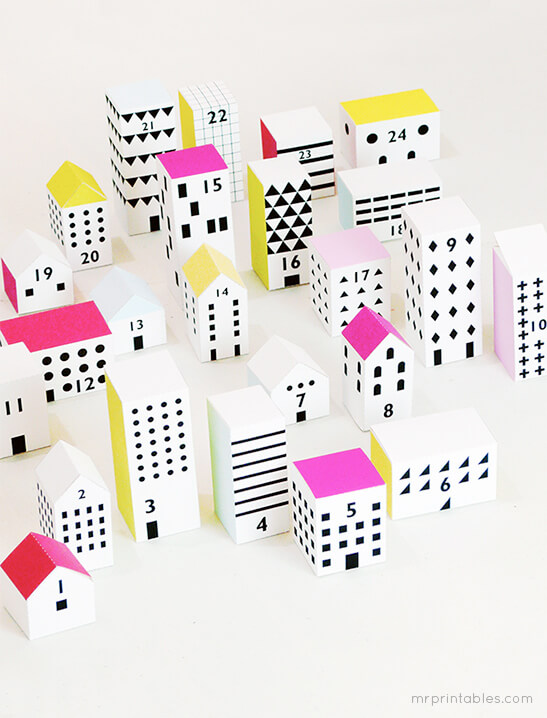 Construct these cute little paper houses from Mr. Printables and hide little goodies inside! Children can visit each building throughout Advent and collect their gifts.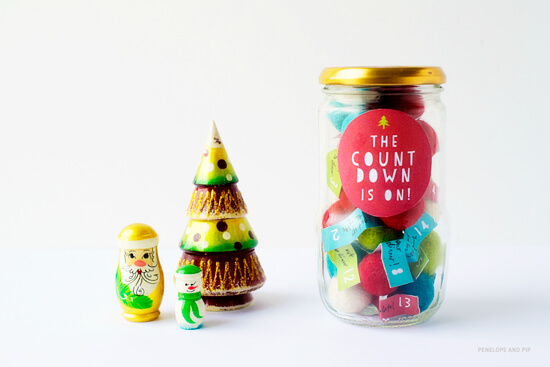 This felt ball garland Advent calendar from Poppy Talk is a great option if you're short on space. There's an activity for every day, and by the end, you've strung together a garland for your tree.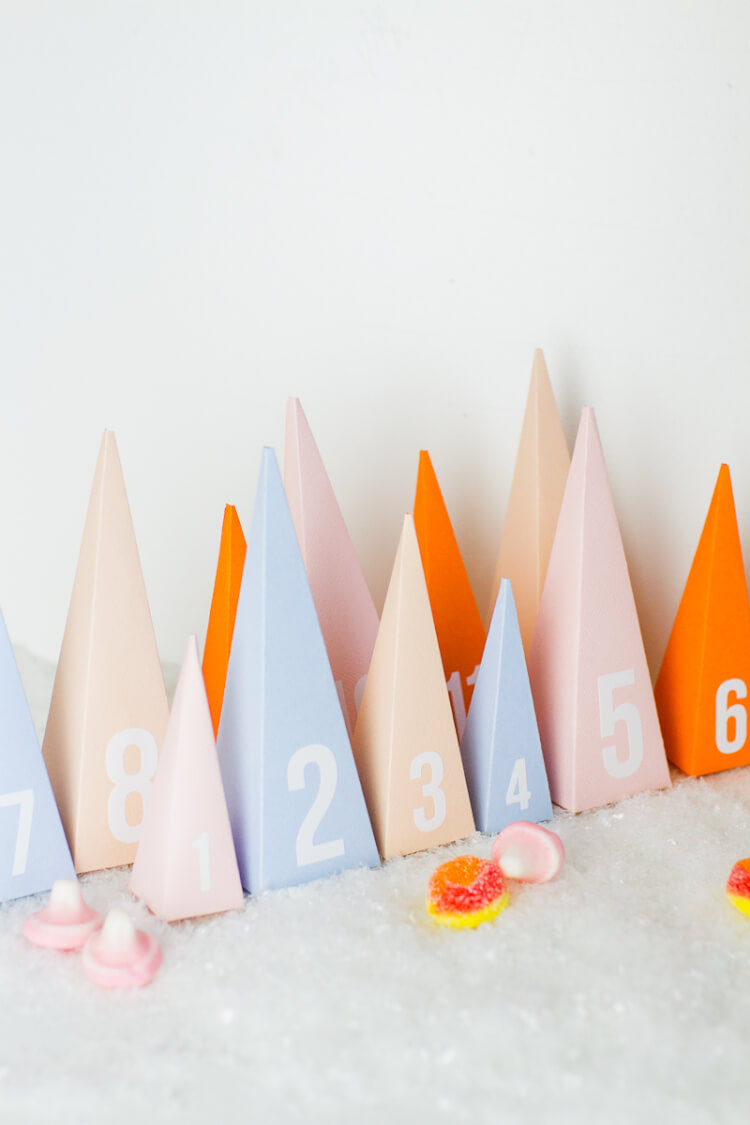 If you love colors, the pastel Christmas tree Advent calendar from the Bespoke Bride is for you! It's cute and quirky and oh so modern.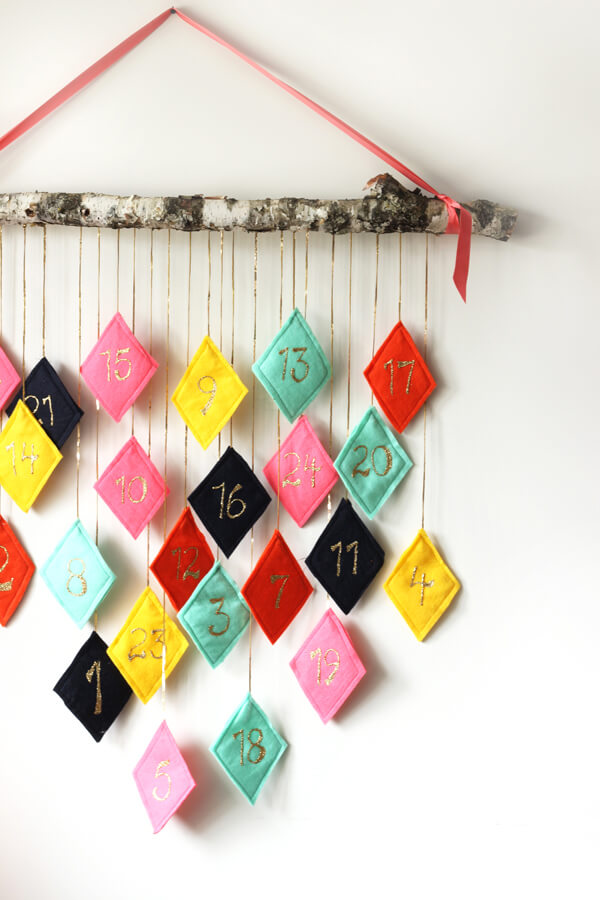 Oh, how cute is this? I am a huge fan of all things felt and The Sweet Escape's felt Advent calendar doesn't disappoint. The little pockets hold a treat — so adorable!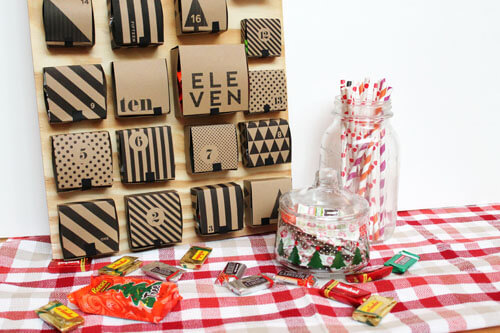 Unusually Lovely has a sweet little kraft paper Advent calendar that is perfect for small ornaments or toys.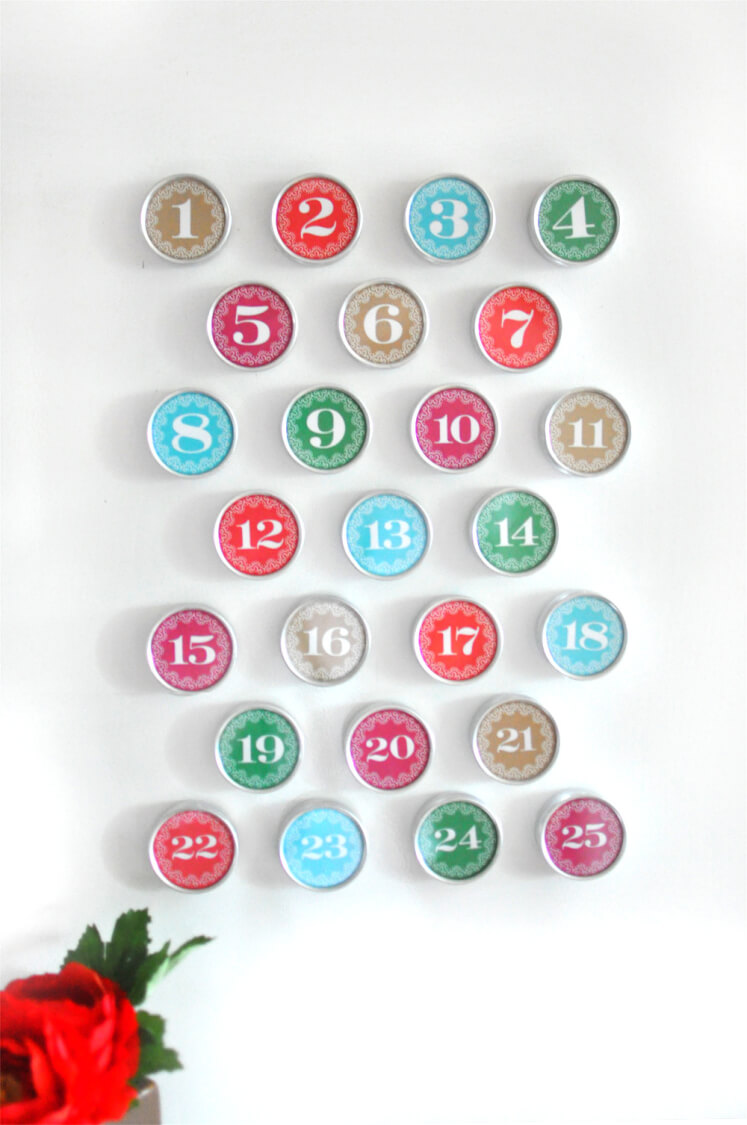 I'm loving this magnetic Advent calendar from Twig and Thistle! Fill each little tin with candy or small gift and stick to the fridge.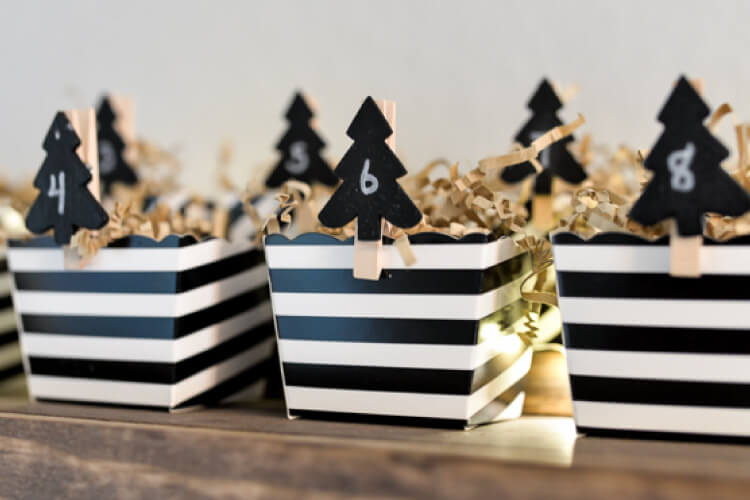 My candy box Advent calendar from last year was born out of too much leftover Halloween candy and an affinity for the Target Dollar Spot.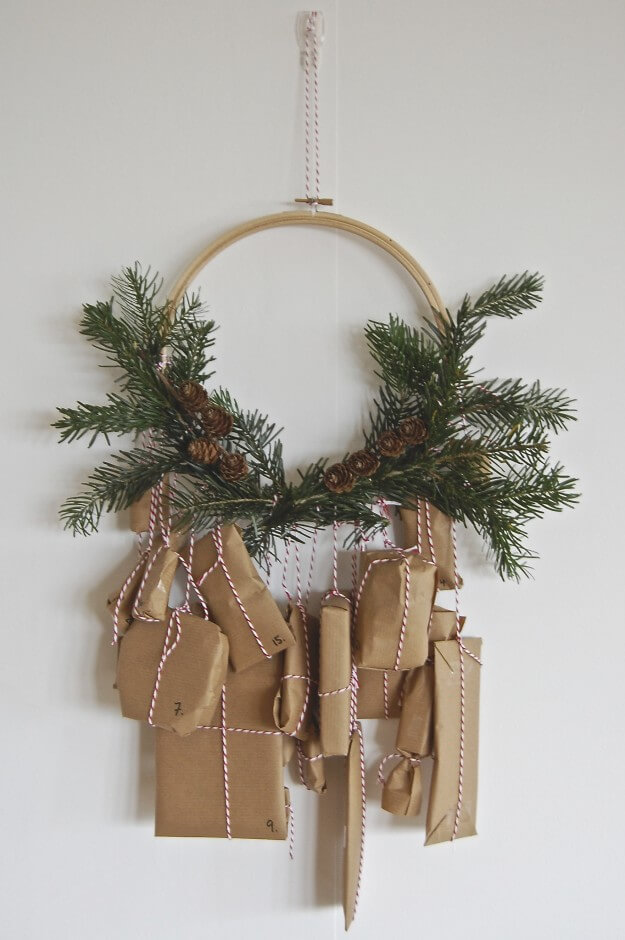 Lapinblu looks like she's channeling my same love for embroidery hoops with her modern yet rustic embroidery hoop Advent calendar. I love how simple yet homey it is.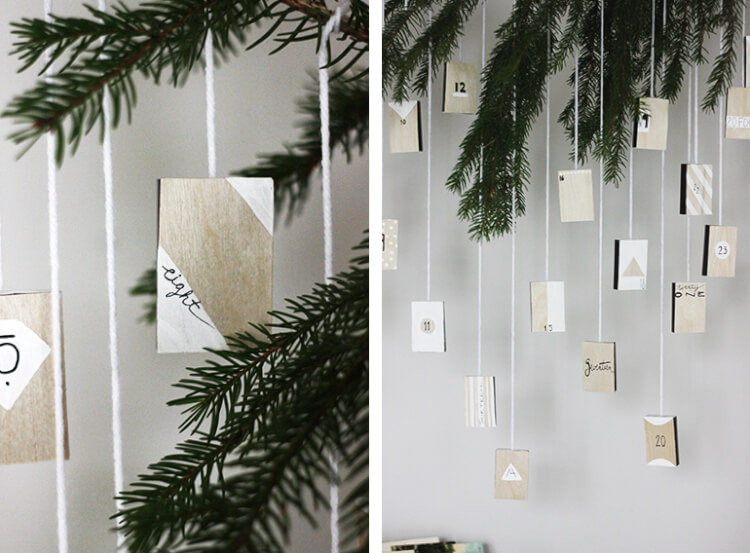 Similarly, The Merry Thought's pine tree Advent calendar made from the bough of a pine tree is a simple, elegant, rustic version for you to make.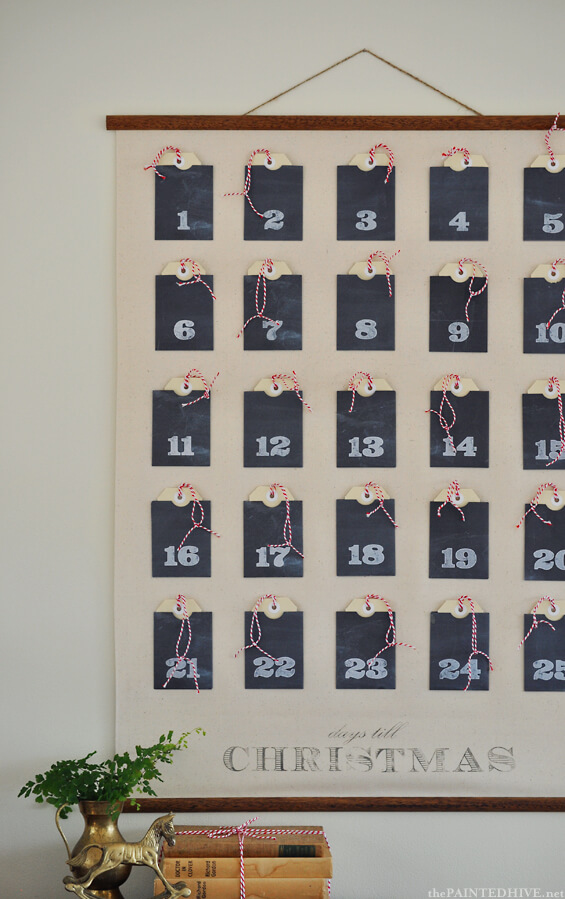 There's a lot to love about this DIY chalkboard calendar from The Painted Hive. I like how she has the lyrics of Santa Claus is Coming to Town as her gift for each day.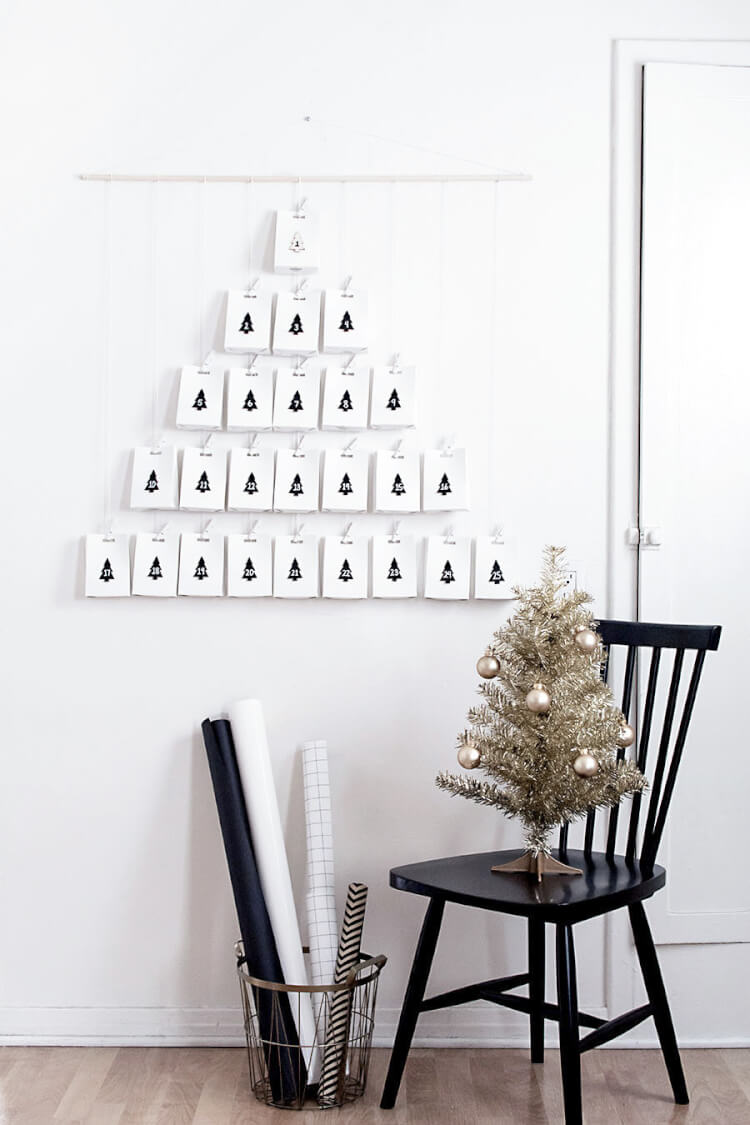 I'm absolutely loving the simplicity of Homey Oh My's Christmas tree Advent calendar. How cute would it be hanging in a modern apartment?
So many cute ideas! Do you have a favorite Advent calendar idea? If so, share it in the comments!

More Christmas Crafts
Latest posts by Cori George
(see all)