This Christmas Gnome is made from a mason jar and felt. A quick Christmas craft that makes a cute holiday gift idea!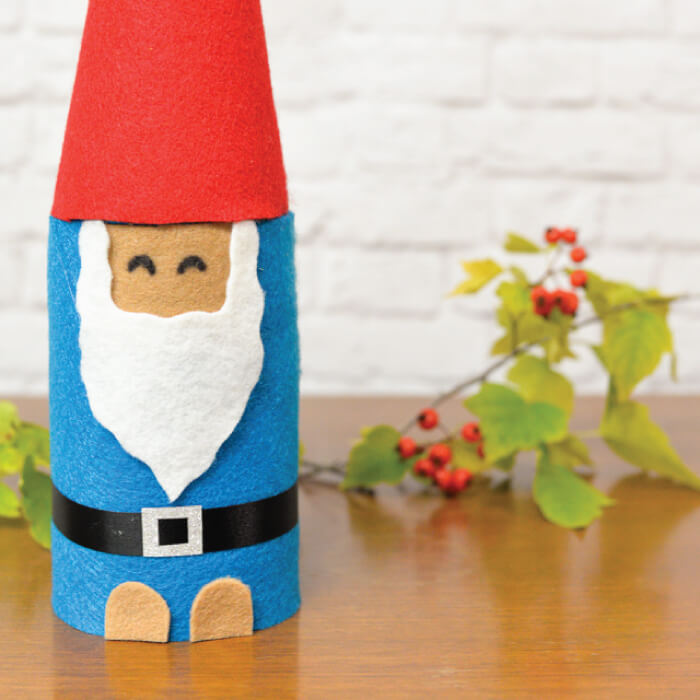 And I thought that you'd all appreciate a happy little gnome on a Monday morning! Seriously. How can you not smile when you see him? Fill him with candy and bring him to a friend — he'll brighten any day!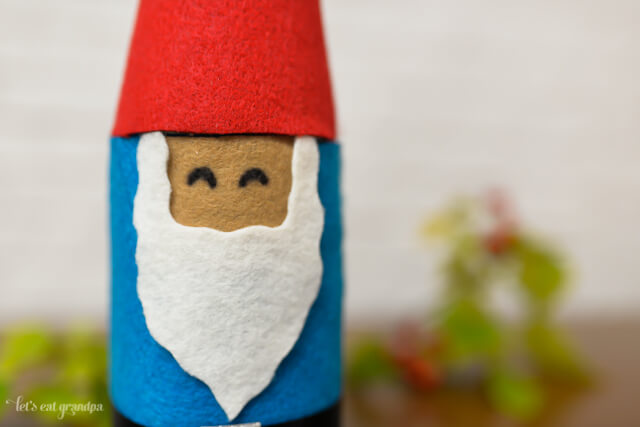 This gnome really easy to make — and it would be easy to re-work his colors and hat to be Santa or even an elf! Perfect little decorations and gifts for Christmas. Would look cute next to some button Christmas trees, too!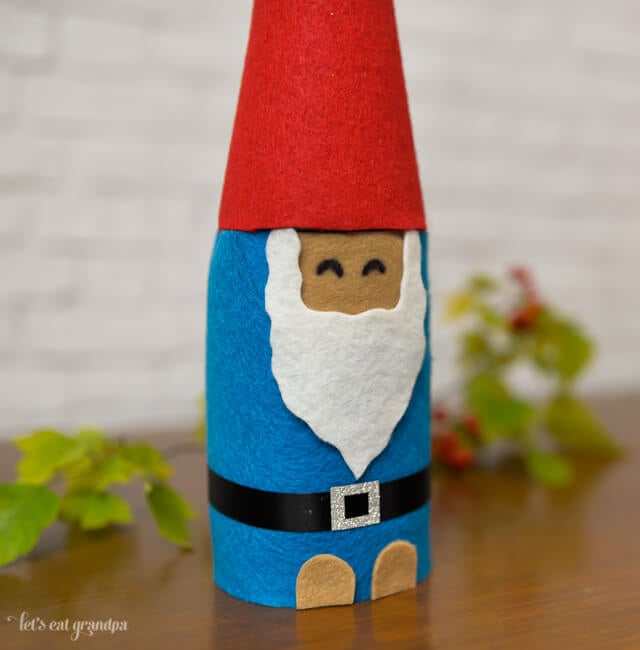 Supplies
Directions
Start by rolling the red felt around the cone. In this photo it may look like I used craft glue, but I quickly switched to my hot glue gun because I am way too lazy to sit there while glue dries. Trim off the extra red felt from the bottom of the cone.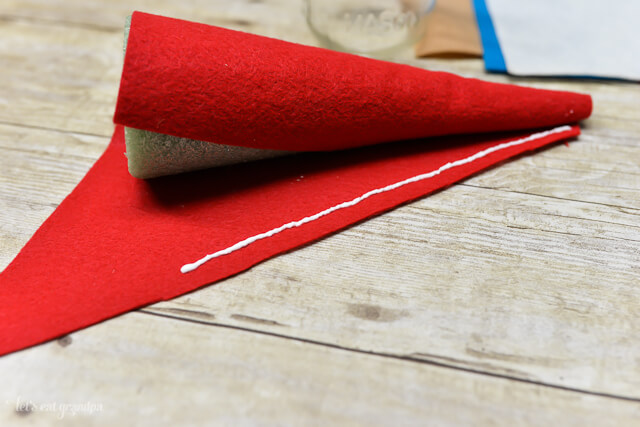 Wrap the mason jar in blue felt, and glue together.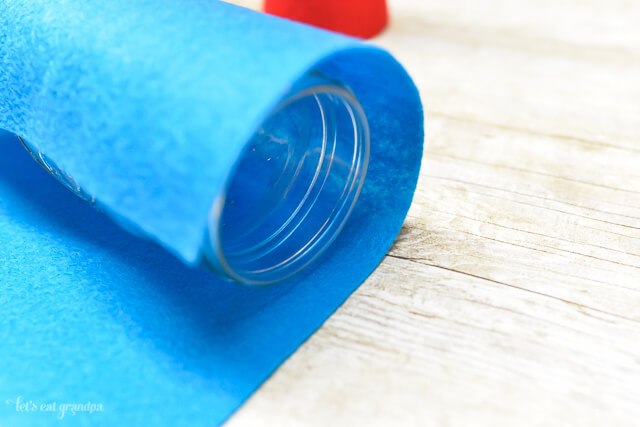 Stack! You already have the gnome shape — all you have to add are the details! You could also glue the foam cone to the lid of the jar to have a way to seal it.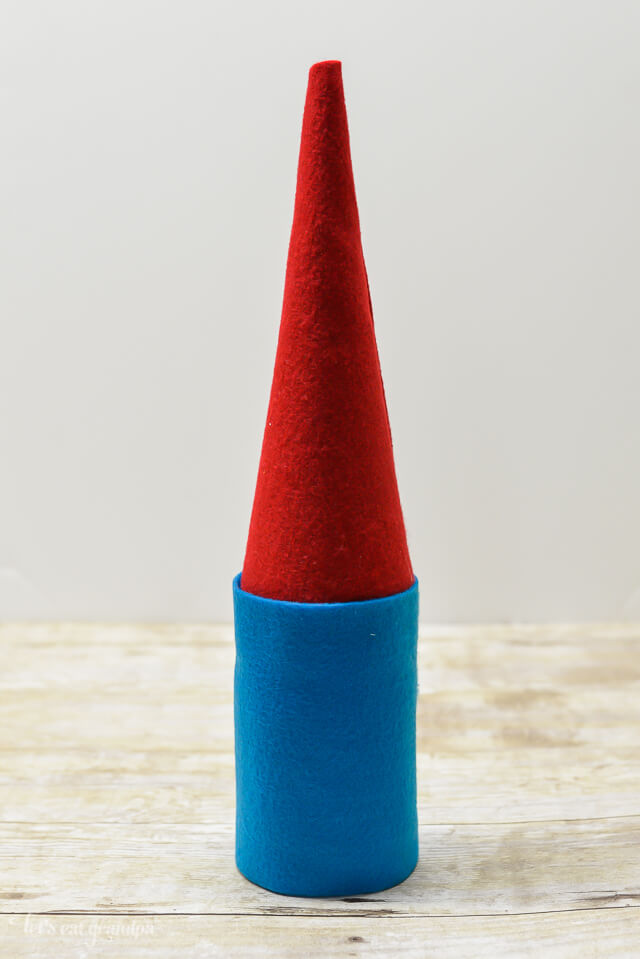 I cut all of the details free-hand, starting with his little boots. Hot glued those on.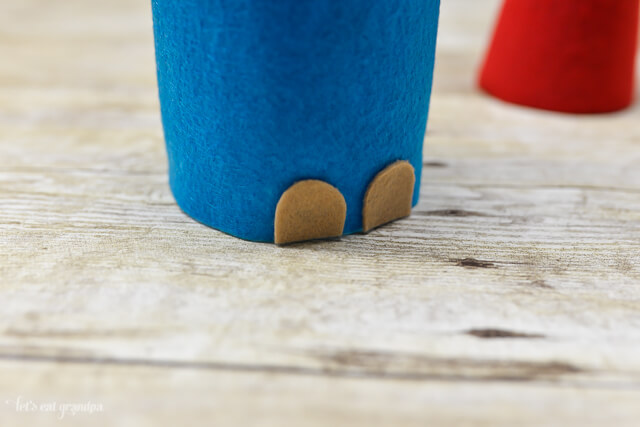 Then I cut a shape for his beard, as well as a square piece to go behind the beard for his face.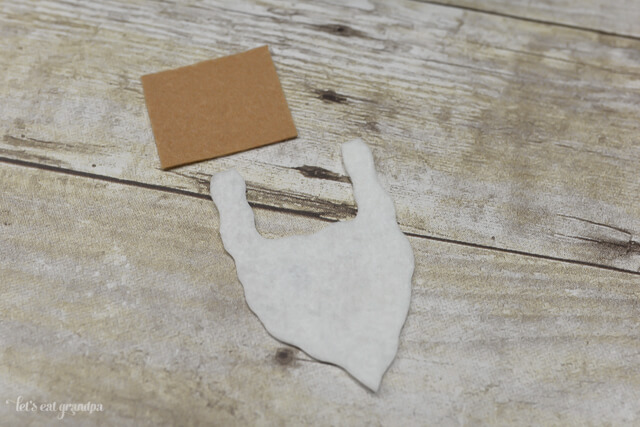 A little Sharpie-action and his happy little eyes were complete!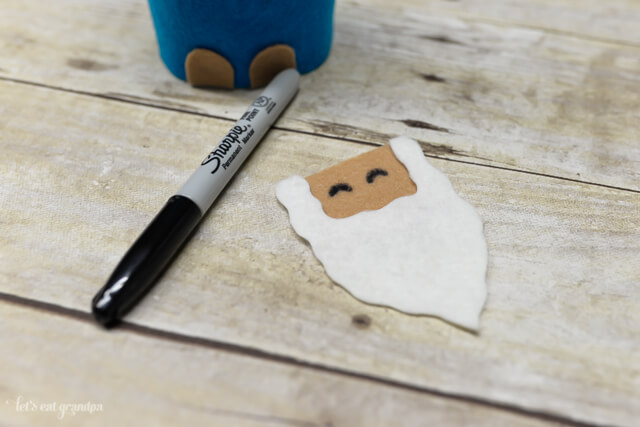 Glued his face on, and then added a belt! I used some black ribbon I had in my studio. To make the belt buckle, I used a tiny piece of silver sparkly washi tape.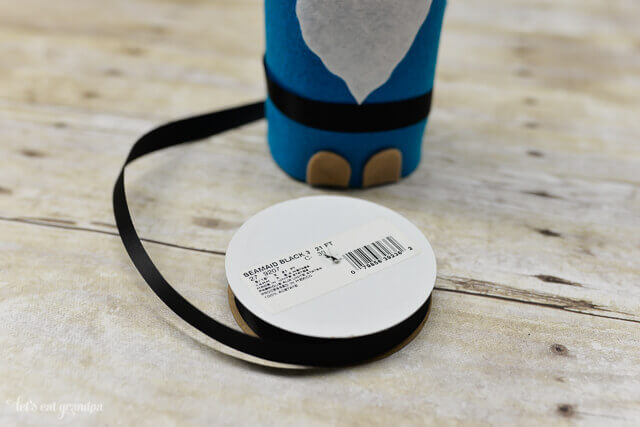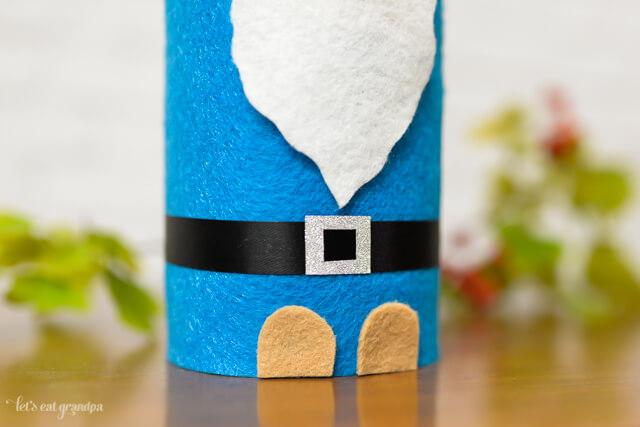 That's all — now he's done! I was in sort of a giddy mood while I was making him, and I kept singing, "If you're happy and you know it, make a gnome!" Everyone clap!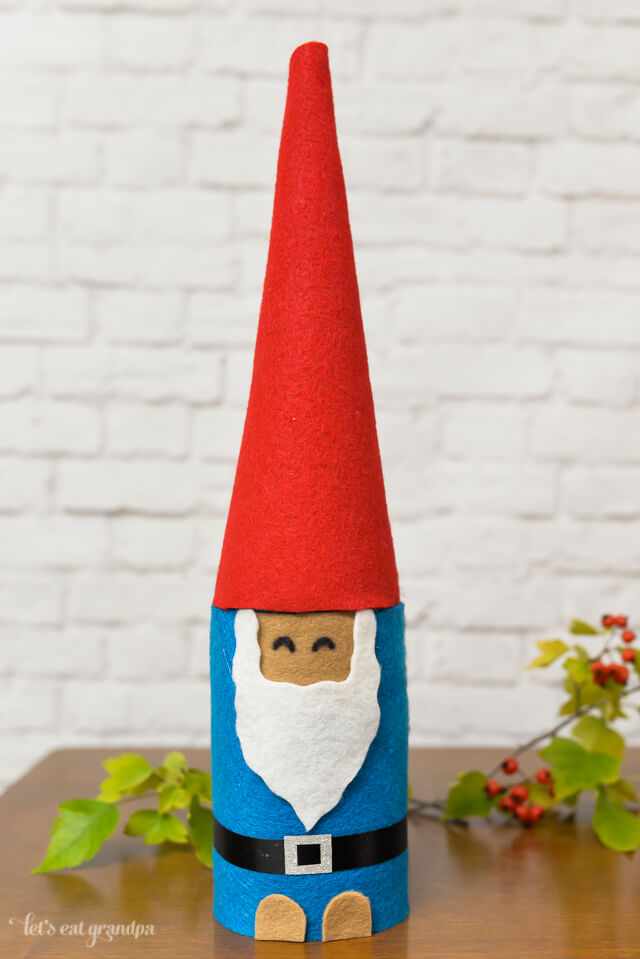 Just recently, my friend Angie over at Country Chic Cottage made a super cute Christmas gnome — give that one a try too!