Buttons, straight pins, and foam cone equal an adorable and easy Christmas tree! A fun craft project to make your holidays special.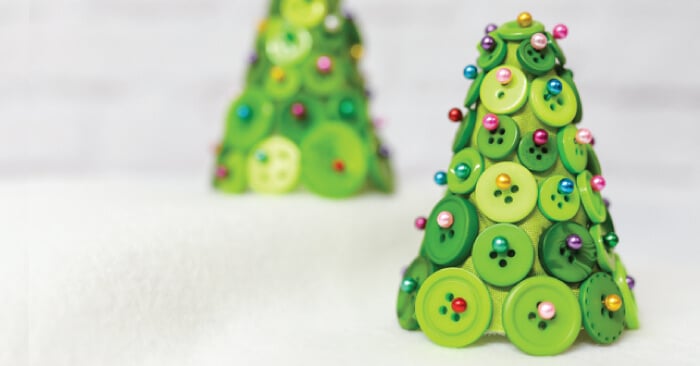 The last three days have been all fun food ideas for the holidays! Today we're switching gears to do a fun craft!
I've had this jar of green buttons forever, so I thought I'd make some little button Christmas trees! I love how the pearlized straight pins stand in for ornaments on the tree. So cute. These little guys can sit on a mantel, or add a loop of ribbon to the top to turn them into adorable ornaments.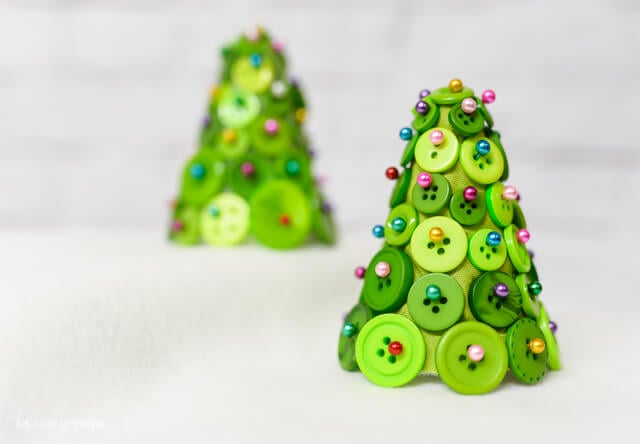 Supplies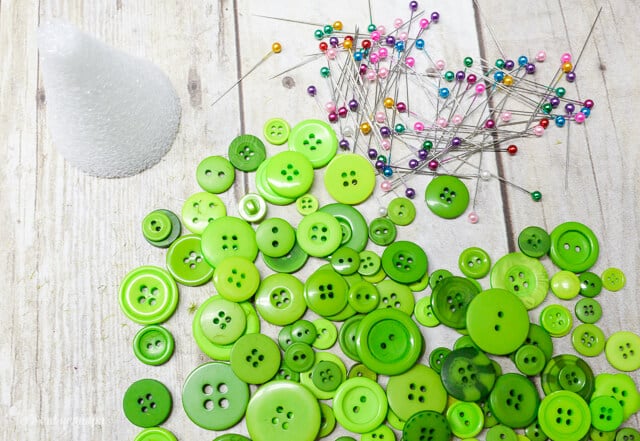 Directions
Start by covering your foam cone with the green fabric. I actually just pinned it in place because I knew it would be held together by all of the straight pins. But you could glue as well.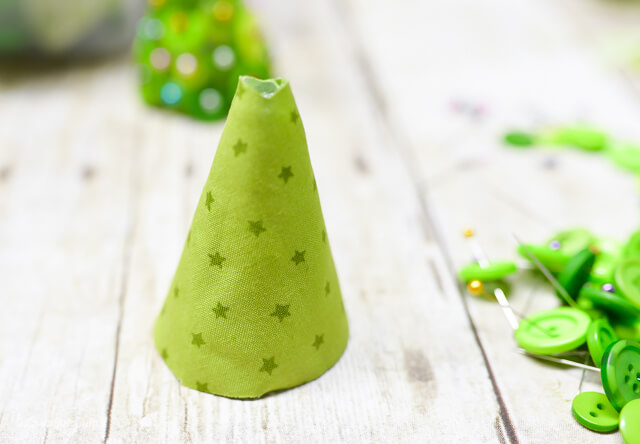 Now start adding buttons from the bottom, adhering them with the straight pins. The hardest part of the project is to aim the pins into the cone so the pointy end isn't sticking out on the other side of the cone (or into your hand. Not that I did that.).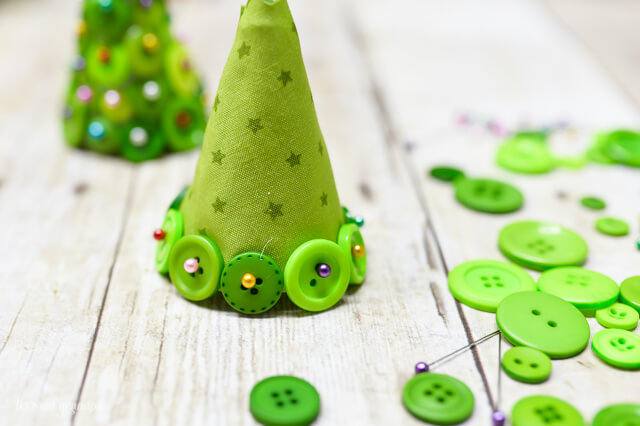 Work your way up the cone, and top with a final button!