Show your true pumpkin spirit with this Let's Get Smashed Pumpkin SVG! It's pumpkin season and that calls for celebration! T-shirts, party decor, tumblers—everything needs a funny fall touch.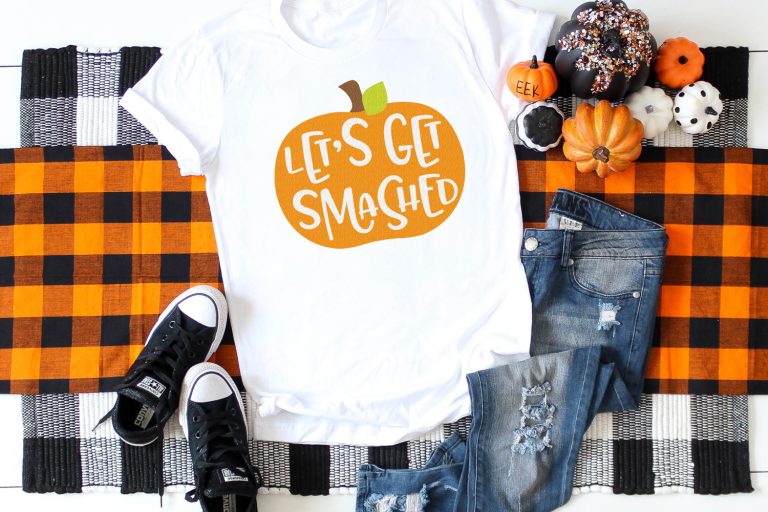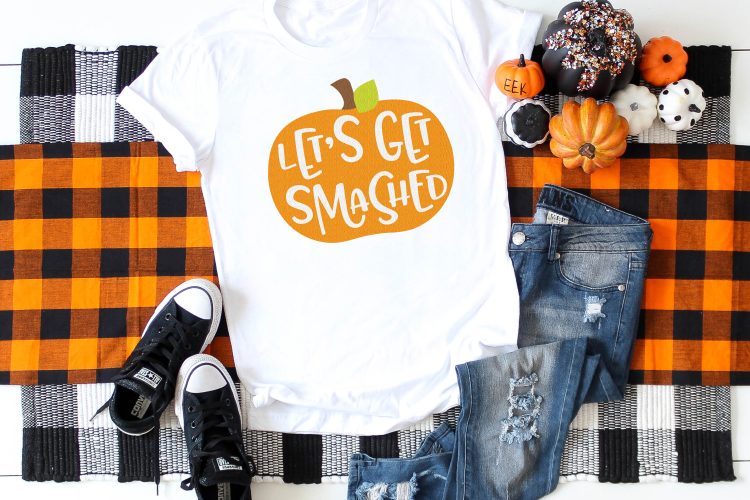 Before I begin, make sure you hit the end of this post for links to more than a dozen more FREE Halloween SVG files for this month's Totally Free SVG event!
I so excited that it's (almost) finally fall! I'm SO over the heat and general overall unpleasantness that is a Northern California summer. I'm not a heat person, not in the slightest. Bring on the changing leaves, brisk mornings and cool evenings, PSLs and all things autumn-y! I'm ready for fall, y'all!
What would fall be without a trip to the pumpkin patch? Hay bale pyramids, corn mazes, pony rides, and of course, pumpkins! My boys have a blast at the pumpkin patch and why the heck wouldn't they? They can climb, jump, run, tumble, and at the end of it all they each walk away with their very own pumpkins.
But shouldn't have all the fall fun! Make time for some grown up festivities once summer is over, the nights are cooler, and everyone is in a better mood because they are no longer melting. This Let's Get Smashed Pumpkin SVG is my creative way of saying, "Let's do this thing, fall!"
Grab your adult beverage tumbler, your favorite hoodie, or some party invites, and add this fun fall SVG. Reasons why I love this pumpkin SVG—no carving and no rotting on my porch well into November.
Grab this Let's Get Smashed Pumpkin SVG to ring in fall and celebrate the end of summer. Then check out these pumpkin recipes! Let's get smashed!
Pumpkin Spice Cupcakes
Pumpkin Tiramisu
S'more Pumpkin Skewers
Pumpkin Cookies with Cream Cheese Frosting
Pumpkin Spice Caramels
Smashing Pumpkin Cocktail
Pumpkin Cupcakes
Pumpkin Spice Moscow Mules
Download the Let's Get Smashed Pumpkin SVG Here
Enter your email address below to get this free file! If you're having trouble, make sure your pop-up blocker is turned off. Still having problems? Check out our Downloads FAQ.
More Free Halloween and Pumpkin SVG Files!
Get Spooky