Want to demystify a bit of Cricut Design Space? Join my FREE five-day email challenge! We'll tackle some of the tools users find most confusing—Attach, Weld, Slice, Contour, and Flatten. Come, learn Cricut Design Space with me!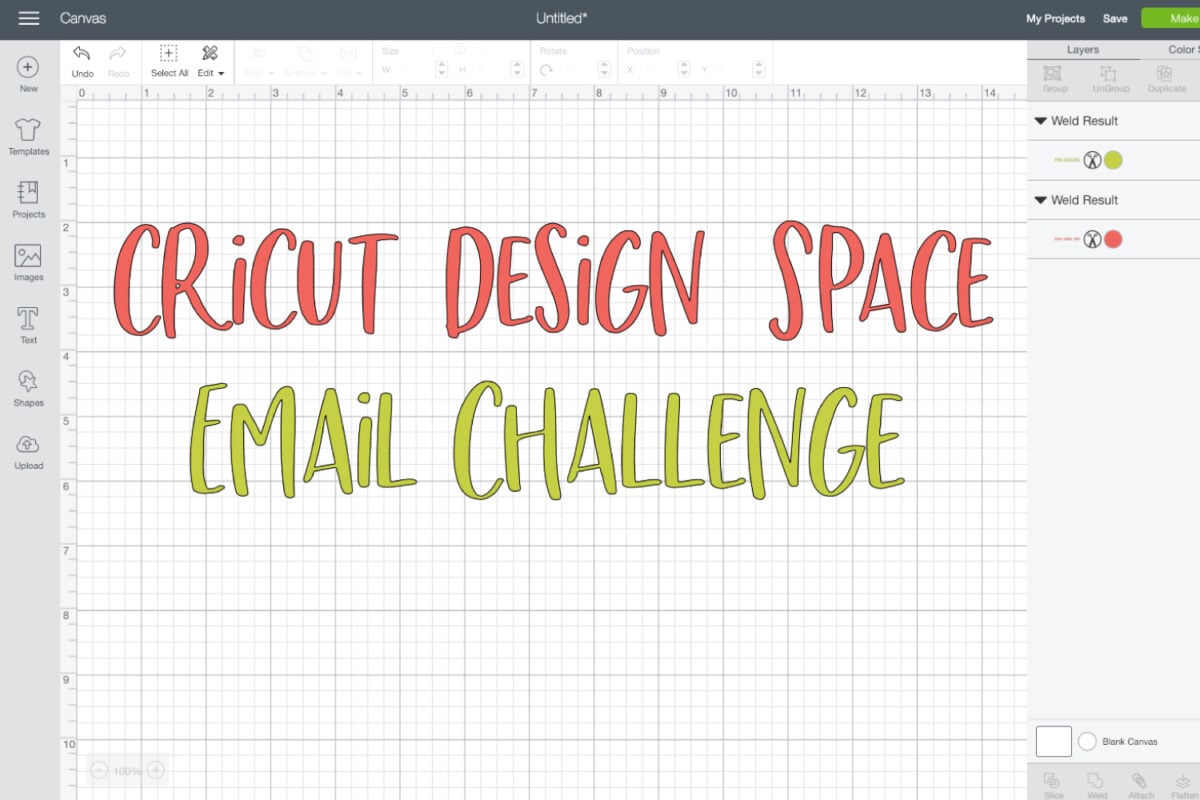 Do you find yourself banging your head on your desk when trying to use Cricut Design Space? Or maybe you haven't even used your Cricut because you find the software so intimidating. That's why I created the five-day Learn Cricut Design Space email challenge!
Here's how the Learn Design Space challenge is going to work:
Cricut Design Space is, by far, the number one thing my readers call out as their stumbling block when it comes to using their Cricut more. A reader named Gloria told me, "Any time I use Cricut Design Space I want to throw my Cricut out the window!"
Yikes!
In fact, many of my readers haven't been able to use their Cricut at all, because they find Cricut's software too intimidating, limiting, or downright baffling.
But not anymore!
I've created a information-packed five-day challenge to help you learn to use five of the most confusing tools in Cricut Design Space:
Attach
Weld
Slice
Contour
Flatten
In these emails, I'm going to give you step-by-step written instructions that show you how to use these tools. Each lesson should take you less than 15 minutes to complete and you can take them at your own pace and print them out to reference in the future. They're like a puzzle—we'll sort through the pieces so you can put together projects quickly and effortlessly!
You'll also get a handful of free SVG files I designed (a $10 value in my shop!), to give you something to practice with!
Join the Five-Day Design Space Challenge!
By saving your seat in this Learn Cricut Design Space challenge, you're saying YES to ending your frustration and using your Cricut more! Let's do this!