Last updated on February 22nd, 2018 at 01:30 pm
This Hollywood Walk of Fame Swag Bag is the perfect party favor for an Oscar party! Fill with all sorts of fun goodies for your guests and make them feel like a star!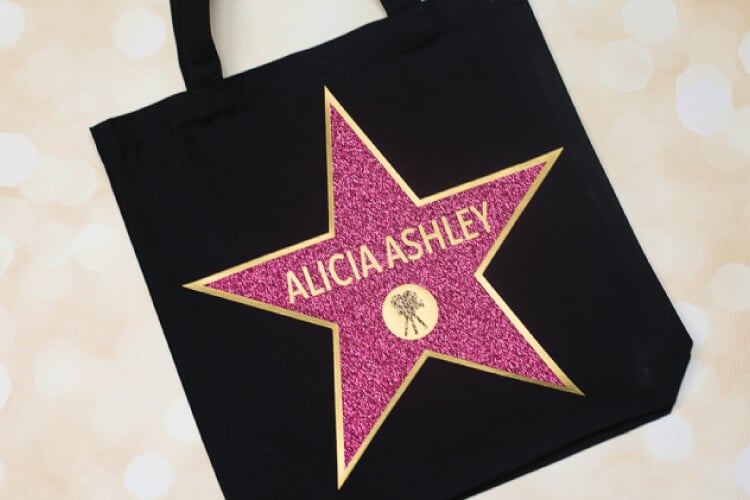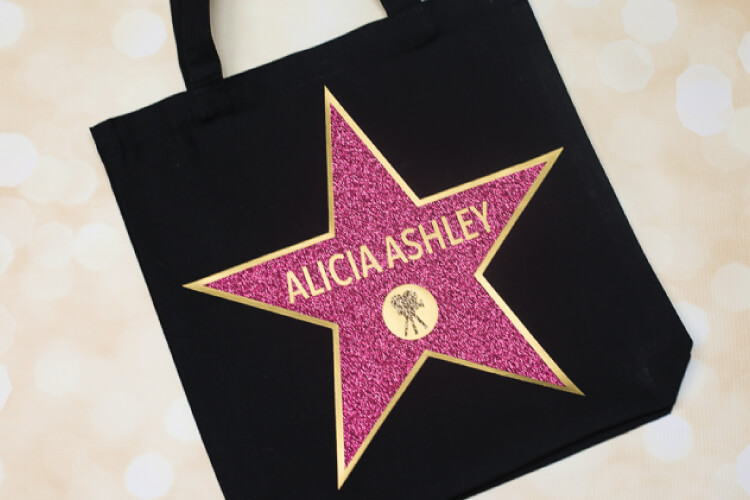 This year, I threw a Girls' Night at the Oscars for some of my girlfriends. I made each of them this fun Hollywood Walk of Fame Swag Bag, filled with a few goodies to take home — just like the real stars (except with less diamond-encrusted Cristal and more chocolate). I used my trusty Cricut Explore, but the cut files should also work on a Silhouette.
I was going to give you the same cut files for this but then I realized I don't know all of your names (and I'm guessing you all don't share my sister-in-law's name either)! So instead, I created a version for everyone — Leading Lady.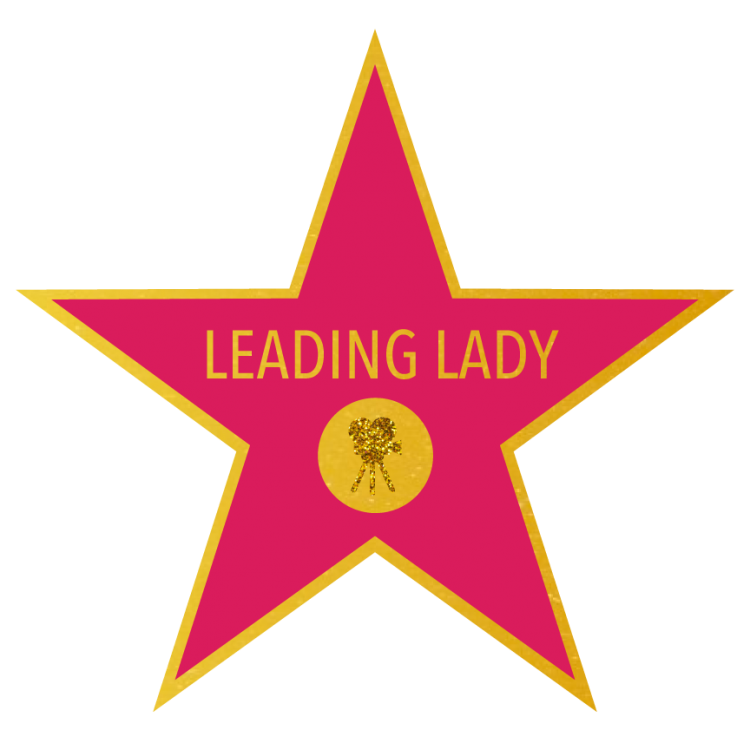 Download the files using the form below!
Walk of Fame Swag Bag Supplies
Black tote bag
Gold iron-on vinyl
Walk of Fame Swag Bag Directions
Using your cutting machine, cut out the three layers — the big gold star, the pink glitter star with cutouts, and the small gold glitter movie projector.
Using a high-heat, no-steam setting on your iron, iron the gold star to your tote bag (making sure to lay a dishtowel between your iron and the project). Allow to cool.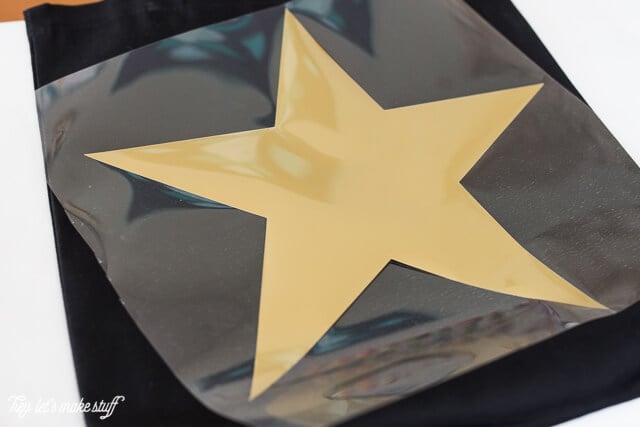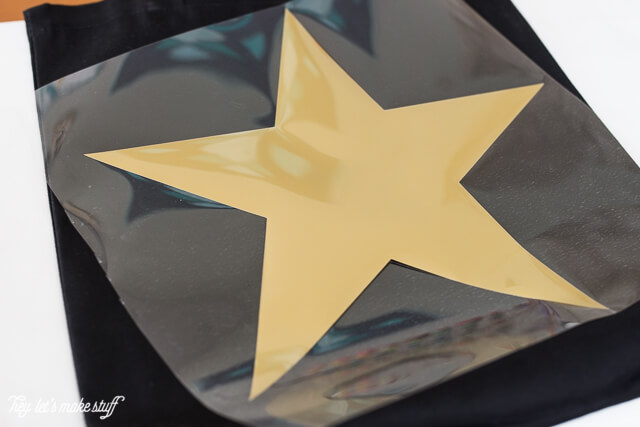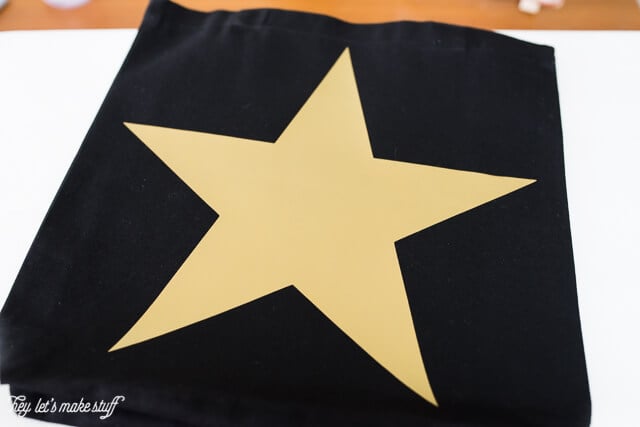 Then iron on your pink glitter star. I used a bit of painters tape to help secure it in the middle of the gold star. You'll notice that the Leading Lady and the circle cut out are on the pink layer — make sure to "weed" out the vinyl you don't want to adhere to the bag.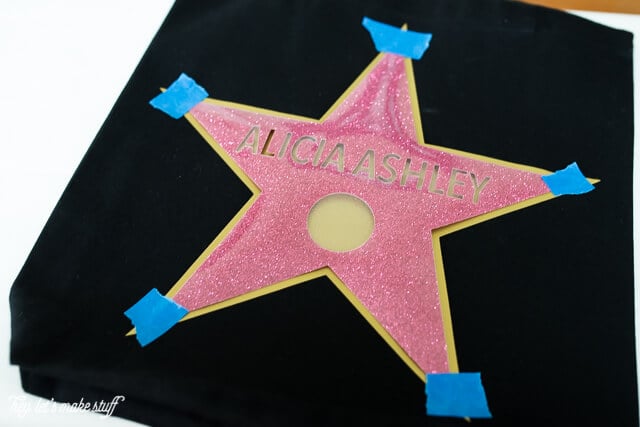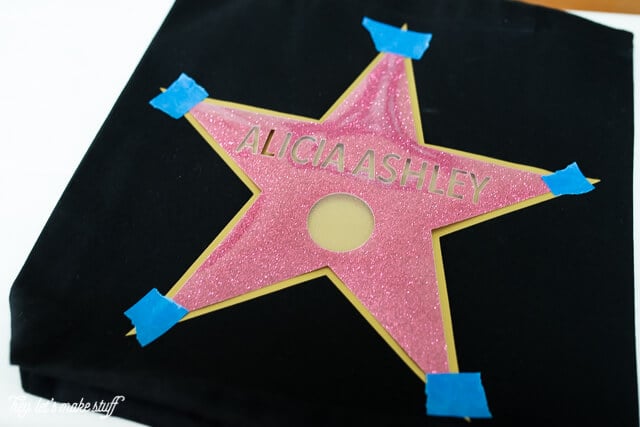 Finally iron on the glitter movie projector in the circle cut out.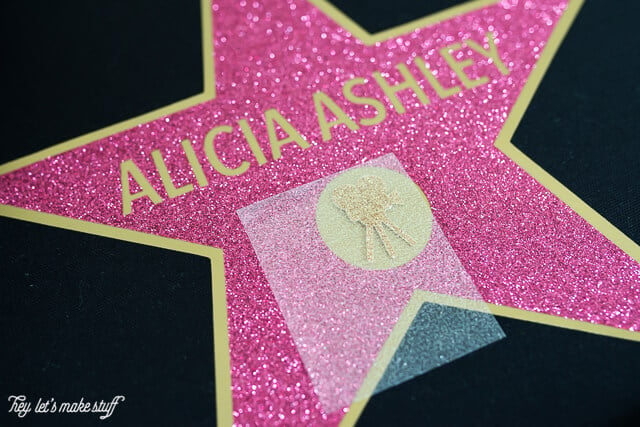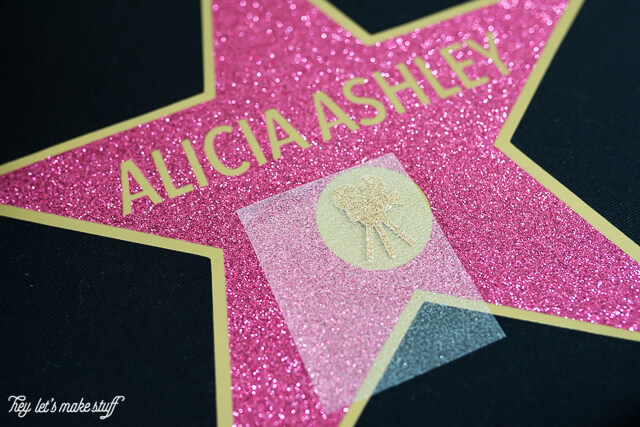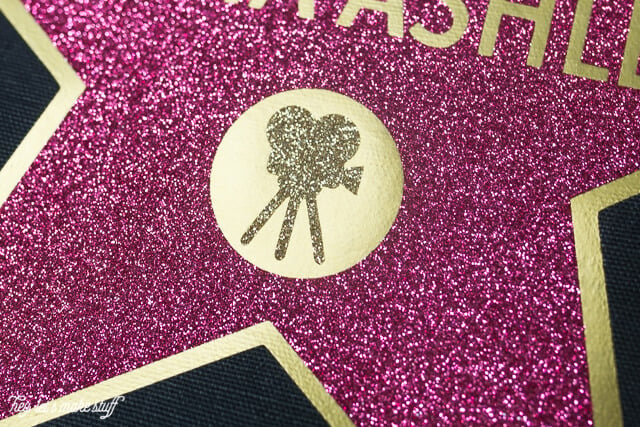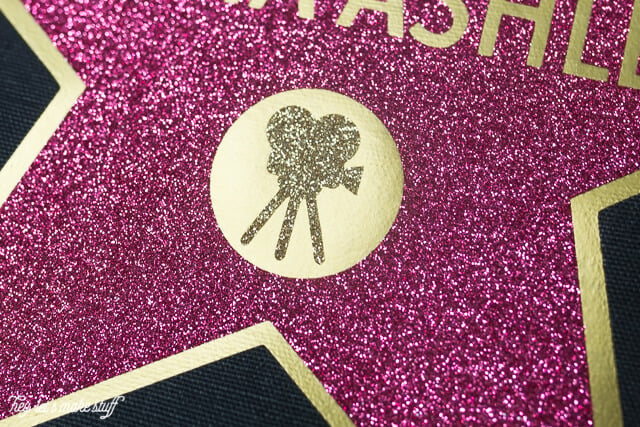 And that's all! I love how it turned out, and the pink glitter iron-on vinyl is a particularly excellent match to the pink marble of the actual Walk of Fame stars.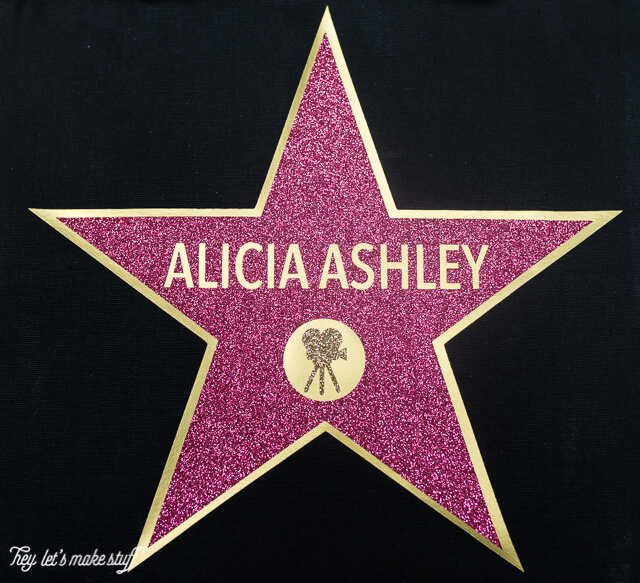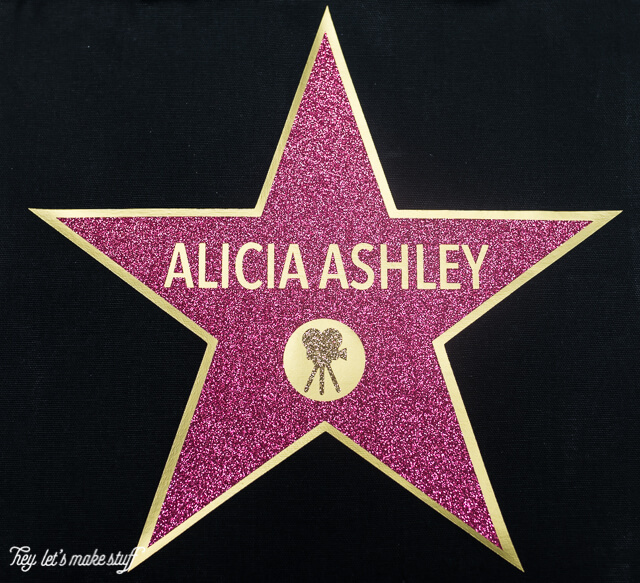 Iron-on Vinyl Tips and Tricks
Here are a couple of tips for working with iron-on vinyl — I've learned these the hard way!
Make sure you reverse your image! If you don't, your image will be backward once you iron it on. Then you'll have to drive back to the store to buy more. Not that I've done that. Today.
Really work to adhere the image with your iron. It often takes longer than you might think. If the edges aren't sticking, press longer.
When you are ironing on multiple layers, make sure to press with your iron, instead of using a back-and-forth motion. You don't want the glitter layer to shift.
Do not use more iron-on vinyl top of the glitter layer — it has to be the top layer
Swag for the Bag
So what do you put in a swag bag for a Girls' Night at the Oscars? I themed everything gold and pink to match the Walk of Fame star.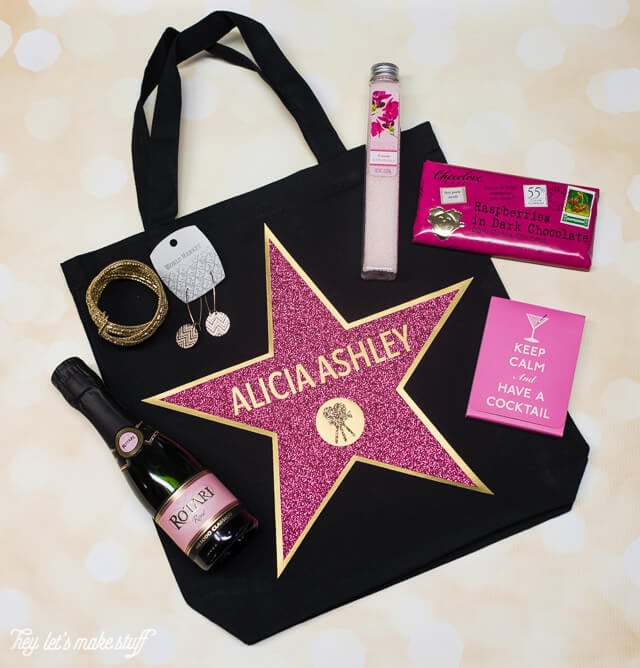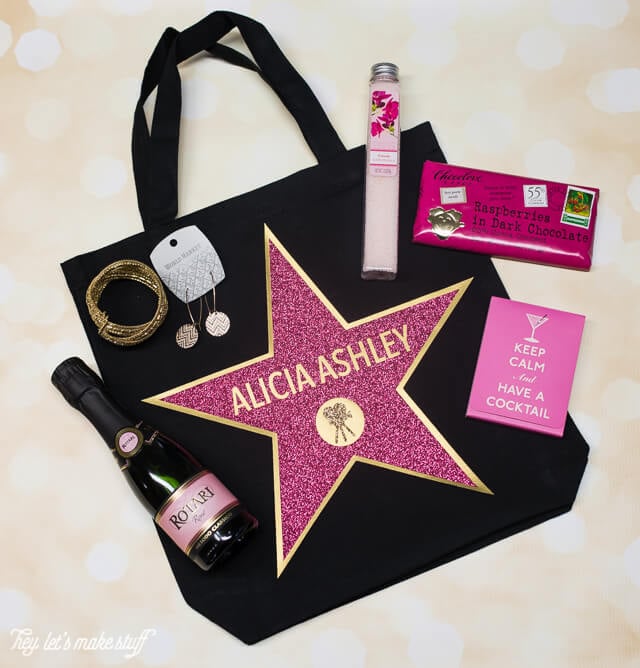 Of course, you need a little bling — earrings and a bracelet are fun.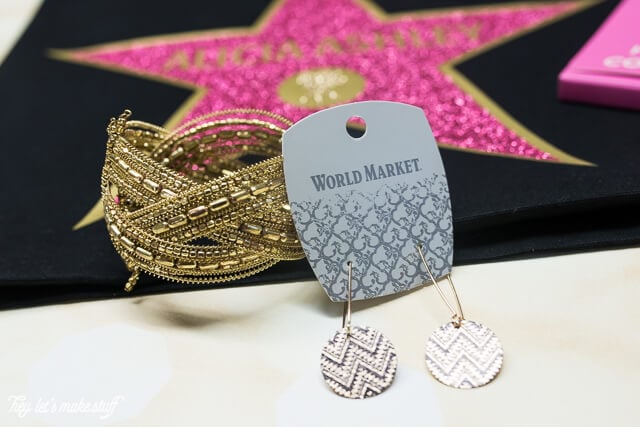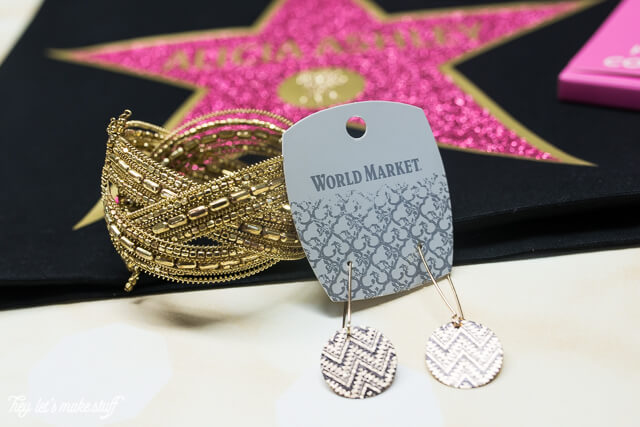 A little notepad for when Ryan Gosling passes you his digits.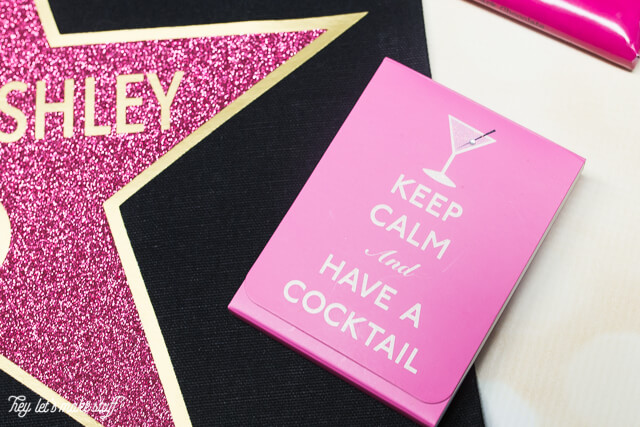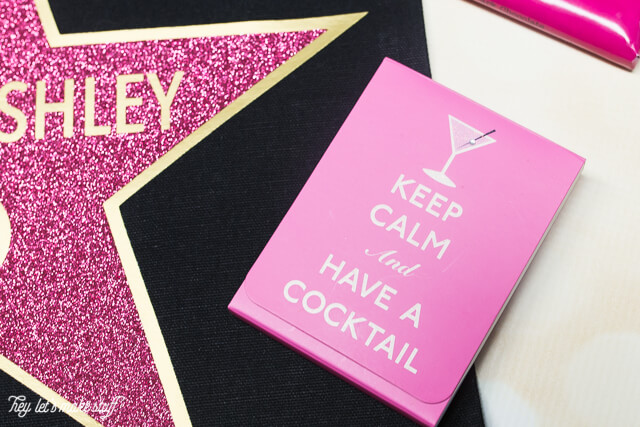 Some bath salts for soaking your feet after hours wearing your Manolos, and some chocolate to eat to indulge in while you soak.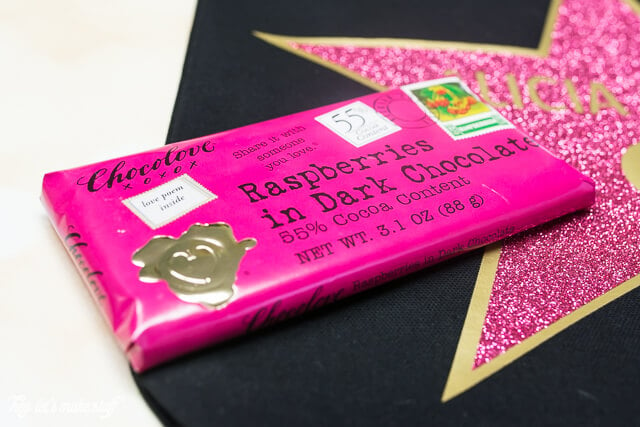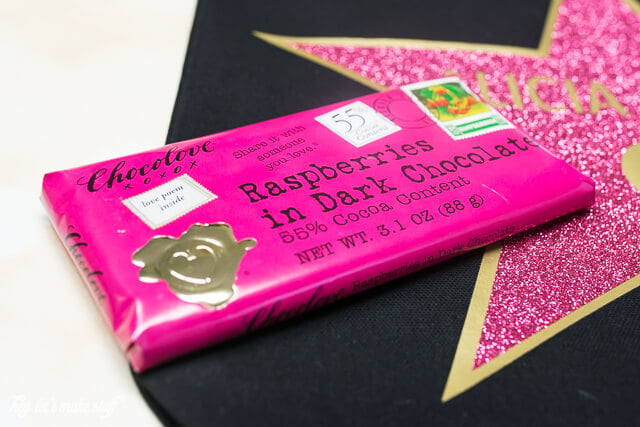 And of course a small bottle of rose brut, to help you get through the evening!
Other ideas include nail polish, a scented candle, lip balm, popcorn mix, flip flops (for when the heels become too much!), bottled water, and maybe a copy of People so you can catch up on all the celebrity gossip.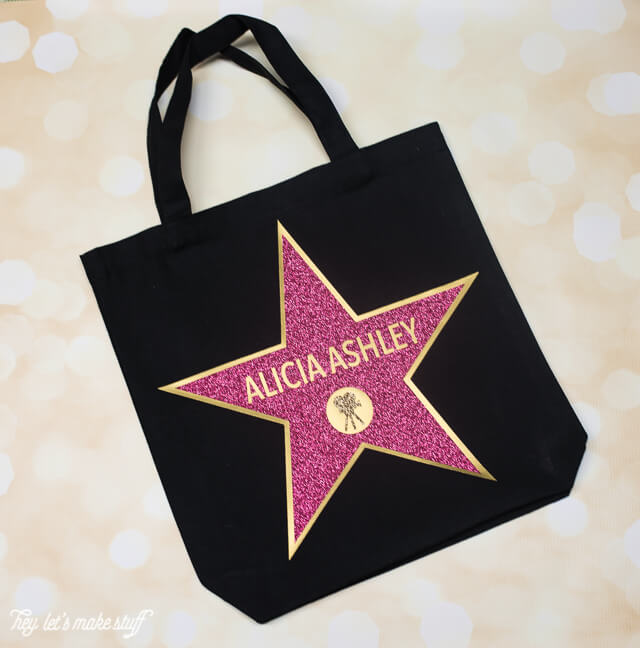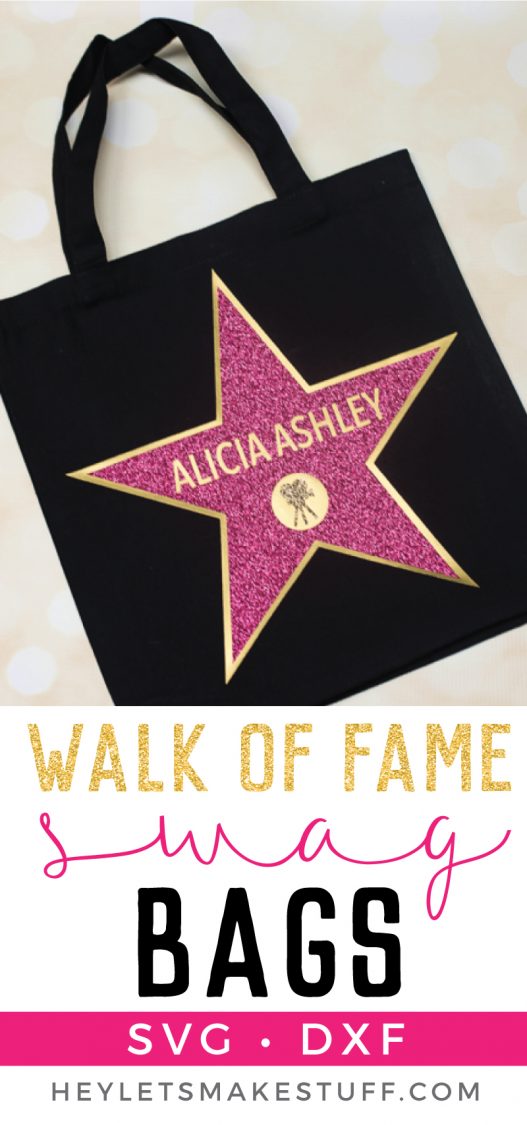 More Oscars Fun: