Using your Cricut or other cutting machine, make this fun Halloween haunted house candy box! Includes free cut files!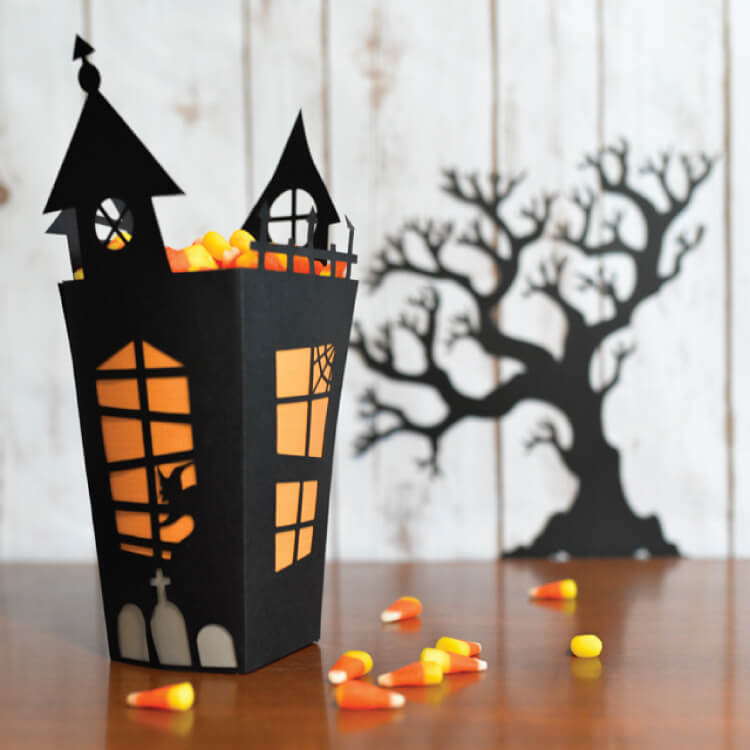 I've been at it again — designing things on my Cricut! This time, I'm doing it as part of the Popcorn Box challenge. We were all given a World Market popcorn box and asked to transform it for Halloween.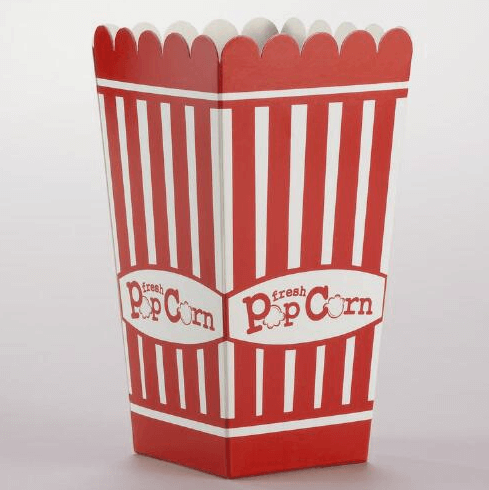 I knew right away that I wanted to make a haunted house. The shape of the box was perfect and I'd been mulling over the idea of making a haunted house with my Cricut for a while now. It was the perfect opportunity to try it!
Stop pulling your hair out and start creating confidently with your Cricut! Finally understand how to use your Cricut with my Learn Your Cricut eBooks!
Of course I don't have any progress photos. I made it during nap times, which are fewer and farther between these days (dreaded four-month sleep regression!). My sleep-deprived brain totally forgot to take photos. Thankfully, the cut file makes it easy to create this fun candy box.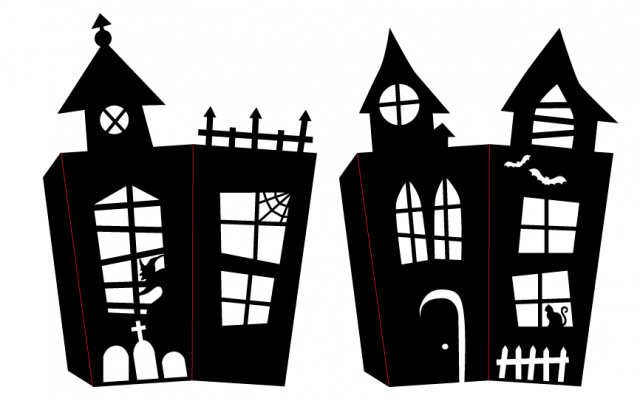 I created two cut files to fit the popcorn box perfectly. The red lines in the file can be changed to "score" lines in the Cricut Design Space so that you'll have the correct fold every time. Make sure to "attach" the score lines to the paper layer so it scores in the right place. If you don't have the scoring stylus or scoring wheel (Maker only), you can just hide these lines and fold yourself.
Want access to this free file? Join my FREE resource library! All you need is the password to get in, which you can get by filling out the form below!
The two pieces and can be glued or taped together using the tabs. I used double-sided tape and it worked great.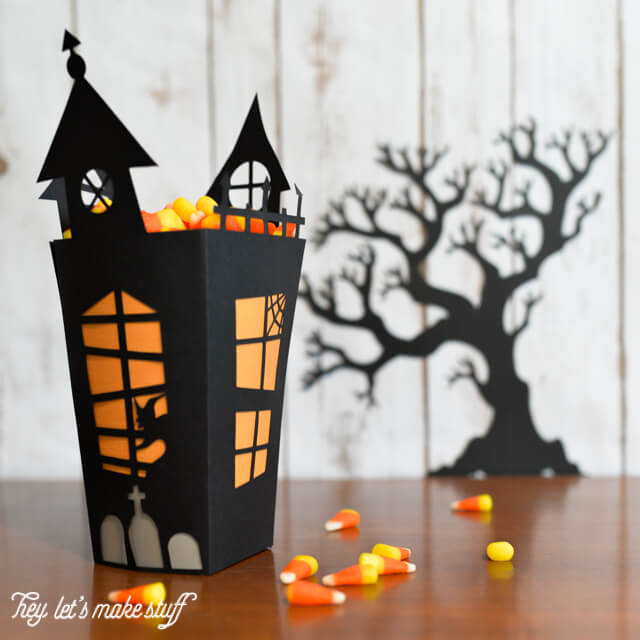 Because I didn't want the popcorn box to show through the windows, I added pieces of orange and gray paper behind the cutouts. I didn't Cricut those — I just cut them by hand to fit.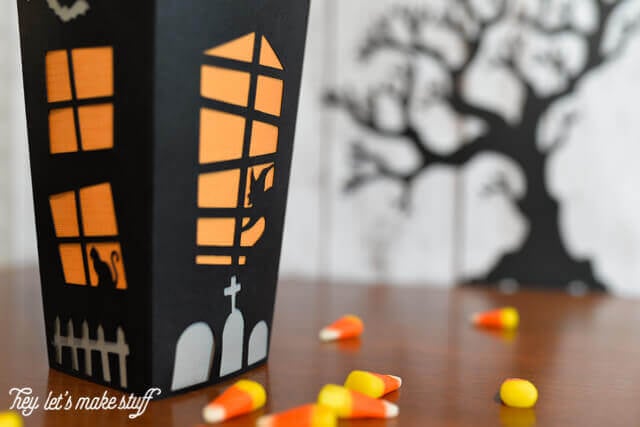 You could fill this with candy, popcorn, or whatever else you'd like!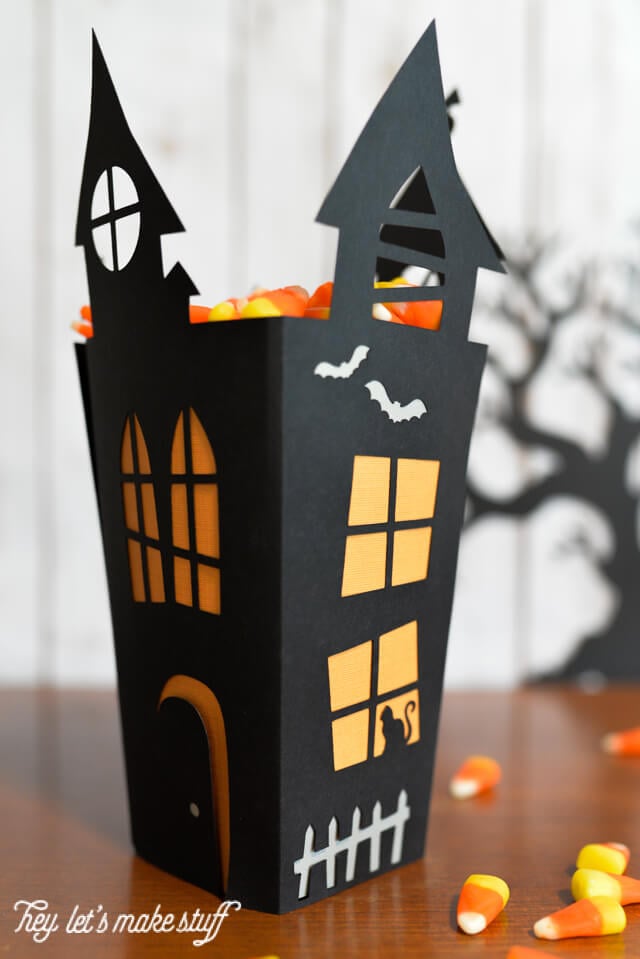 Get Ready for a Halloween Party