We were married on an August day at Stones & Flowers Retreat in Santa Cruz, CA. We said our vows among the redwoods in front of our family and friends. Here are the details!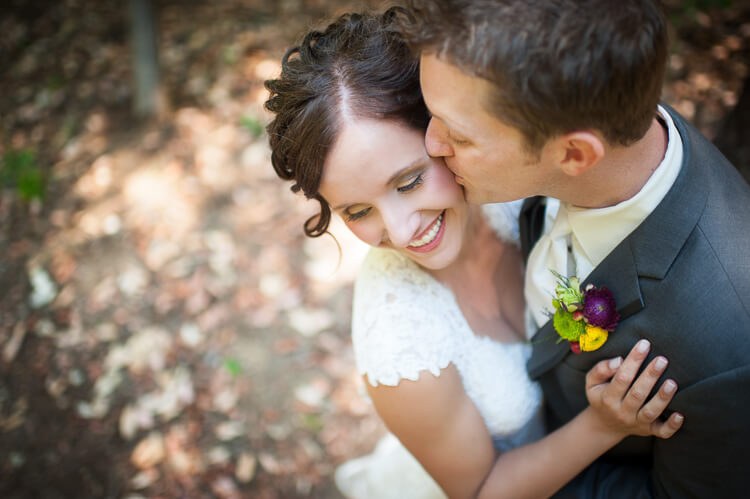 Ryan and I were married on August 11, 2013, in the forest on the most beautiful of days, surrounded by our friends and family. I wouldn't have changed a thing about our magical day — it was absolute perfection.
I wanted to share some photos of the day with you, as well as link to some of the projects we did. All the photos were taken by our amazing photographer, Jessica Stout, who also took our engagement photos. Let me know if you have questions about our day — I'd be happy to answer them in the comments!
Getting Ready & Venue
We had two cute little cabins to get ready in at the Stones & Flowers Retreat in Ben Lomond, CA (outside Santa Cruz) where we got married. Robyn Kelley did my hair and makeup. I loved having my girls around me that entire morning, and I'm sure Ryan enjoyed his guy time as well.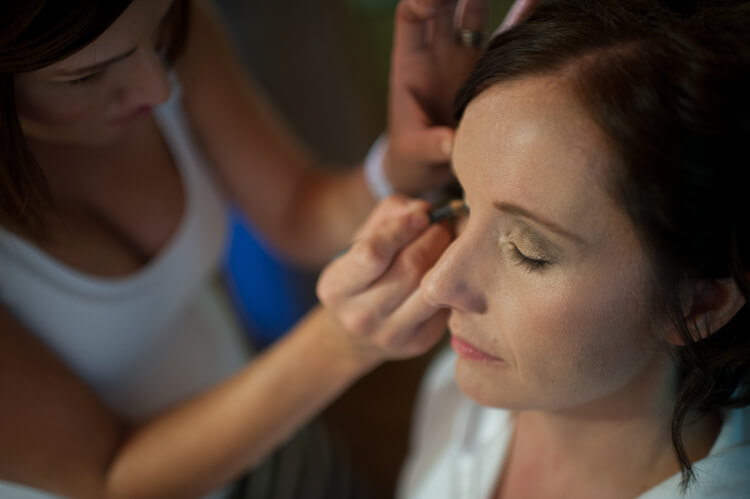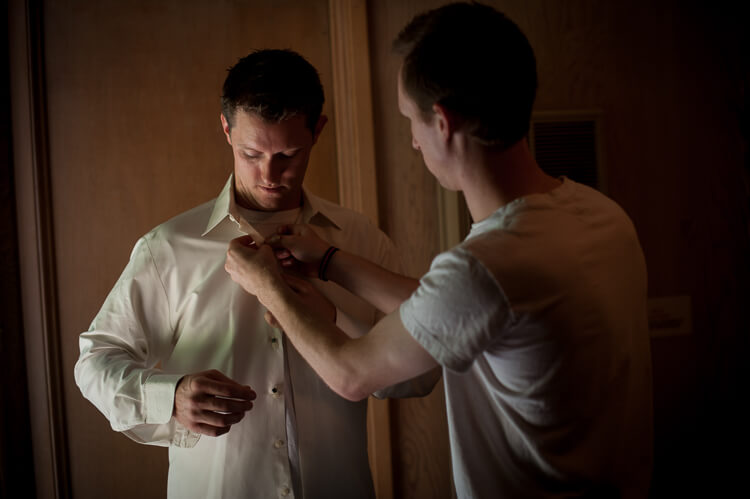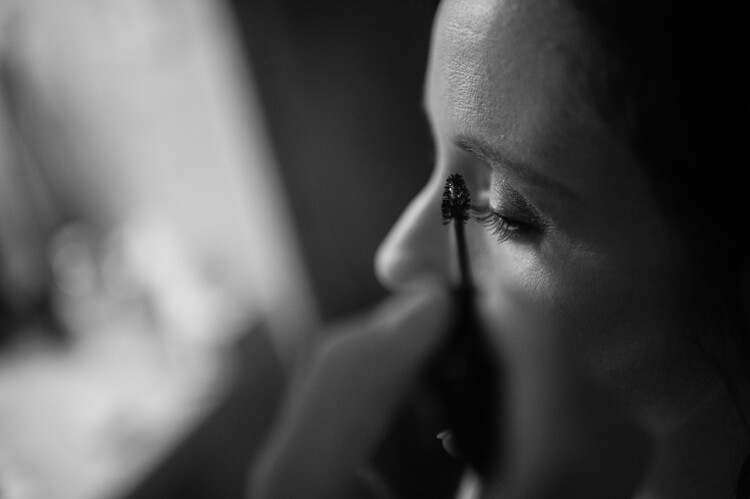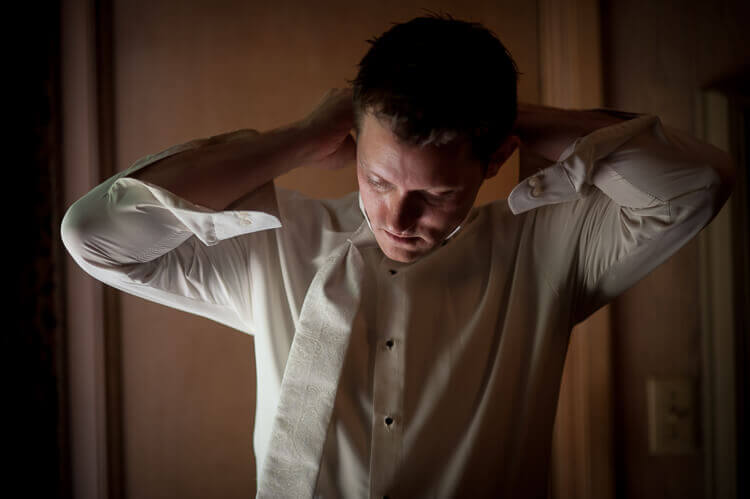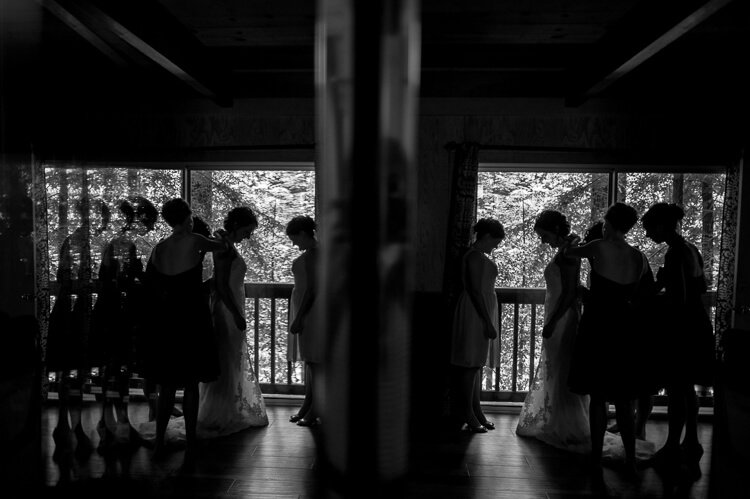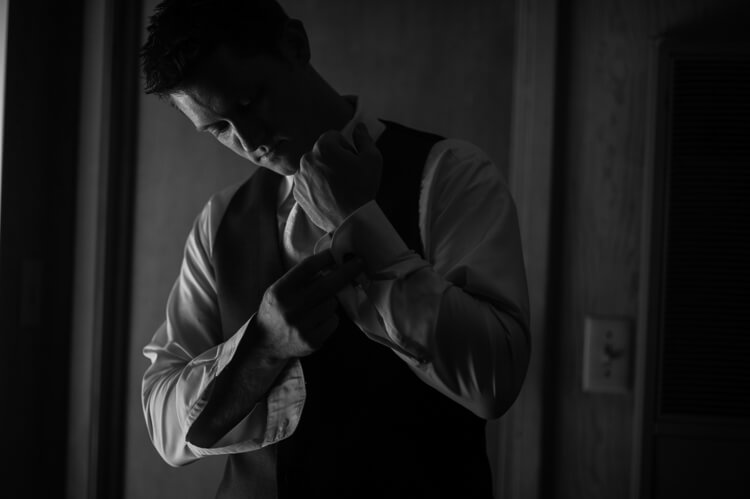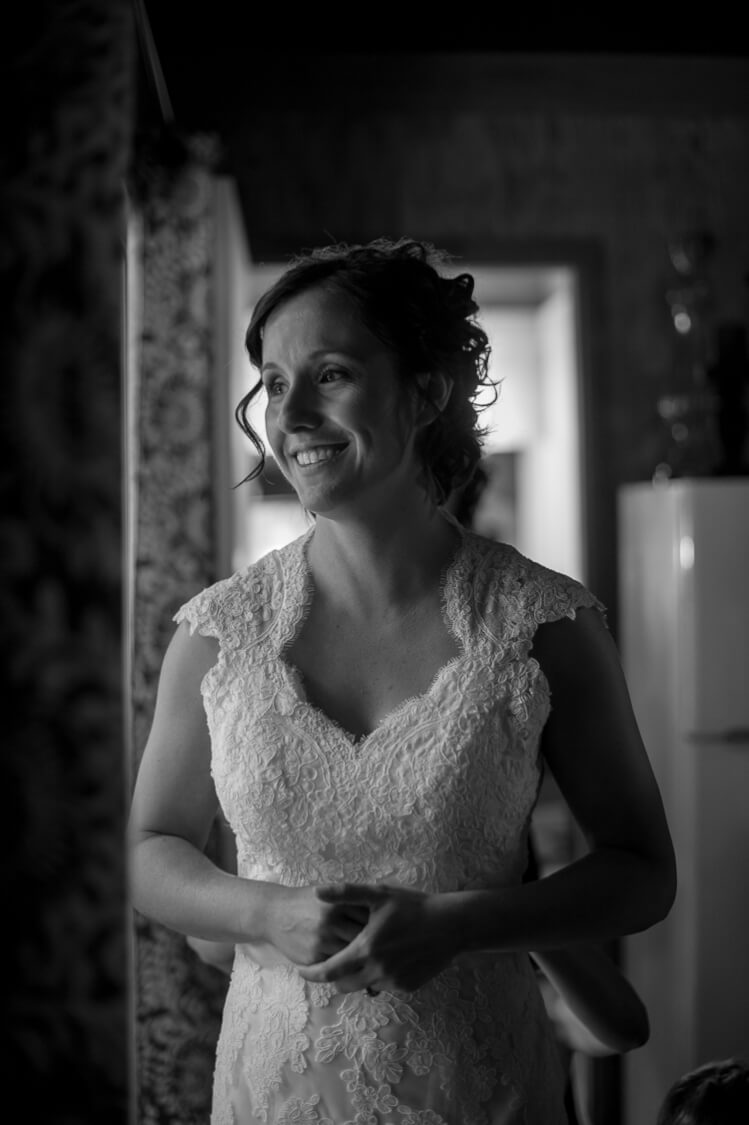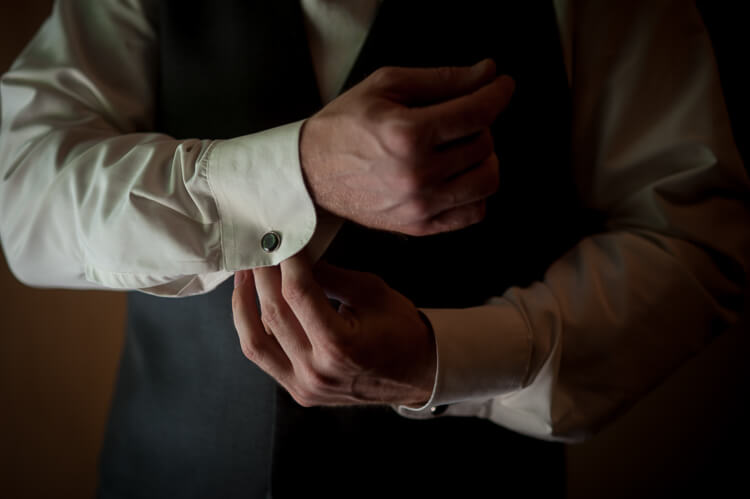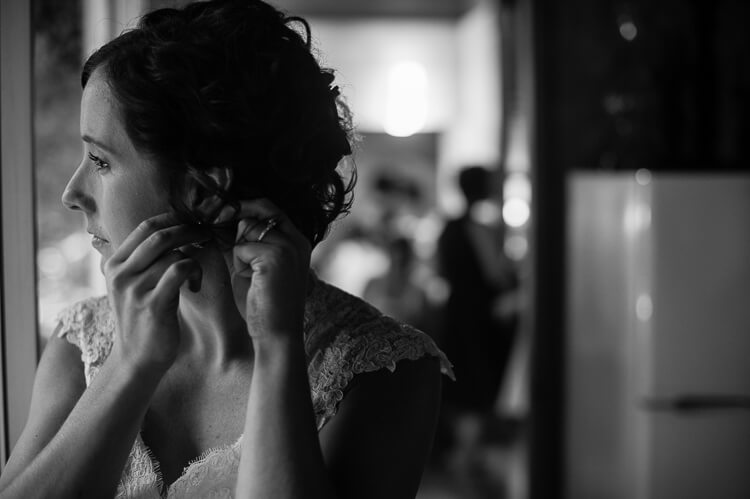 First Look
We decided to do a first look for a few reasons. First, we didn't want to take too much time after the ceremony for photos. Second, I wanted to be at my freshest for our photos. Third, it made walking down the aisle a much less jittery experience because I had already seen Ryan that morning. I don't regret it one bit. Plus, we now have a great photo of Ryan's eyes nearly popping out of his head when he turned around.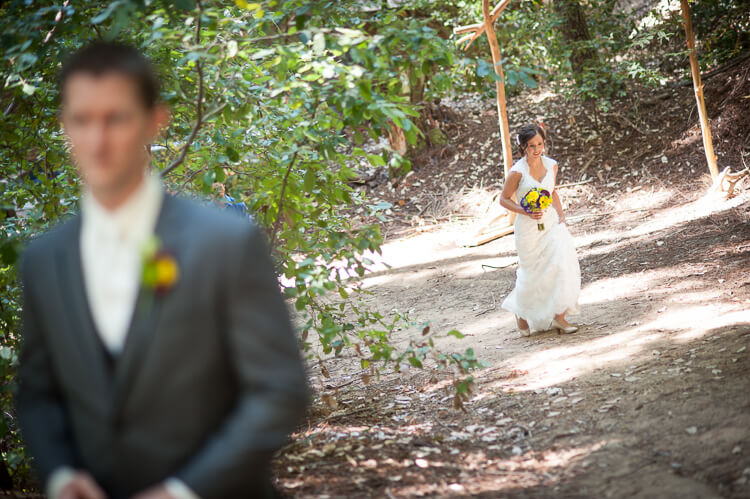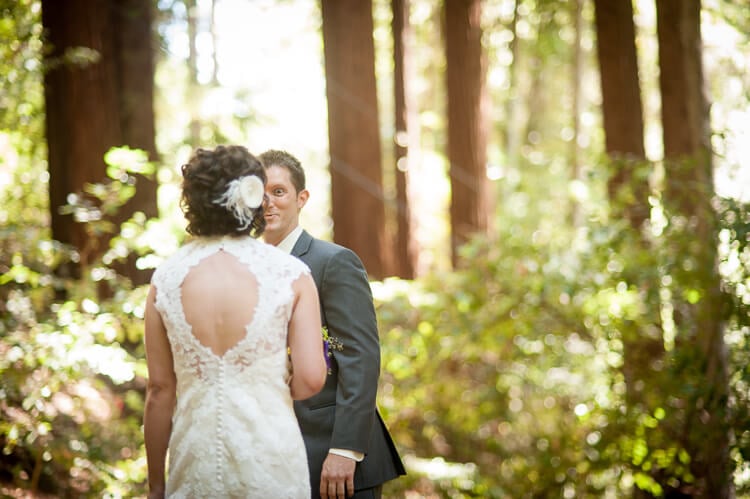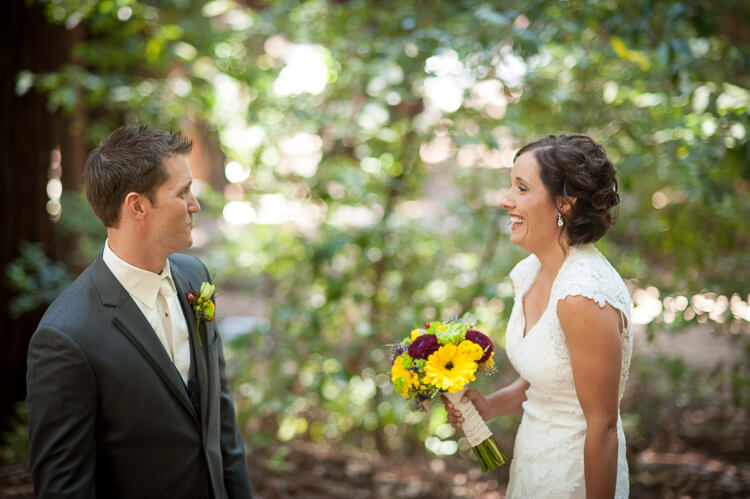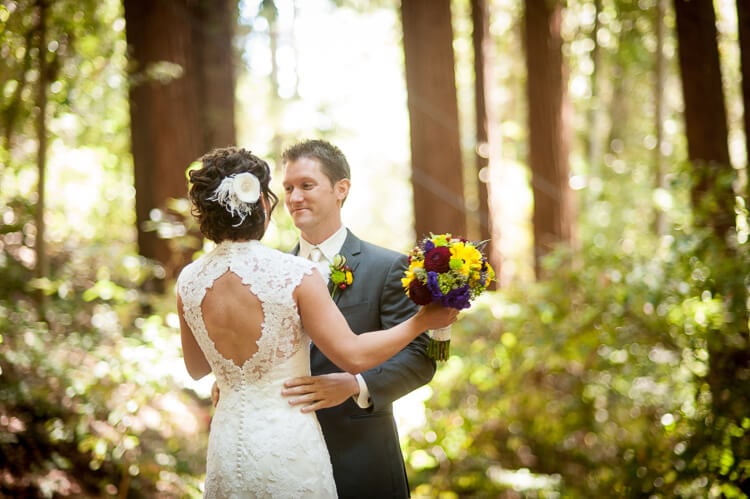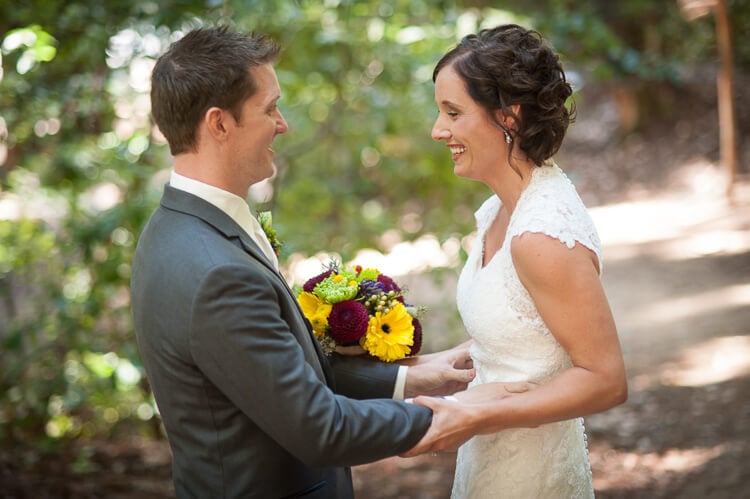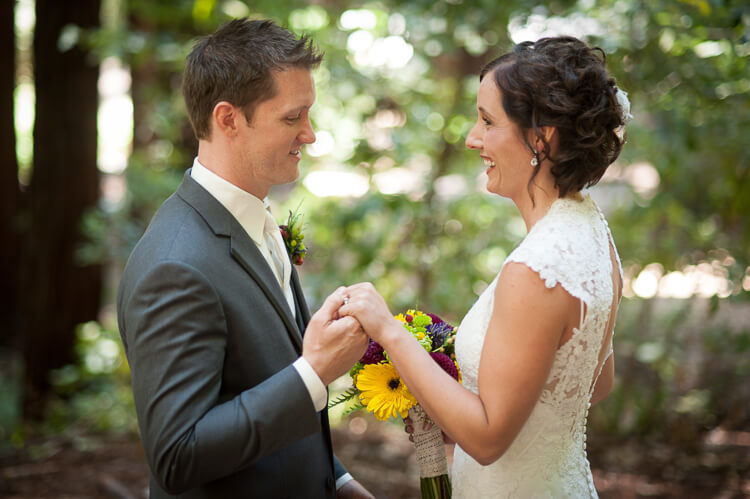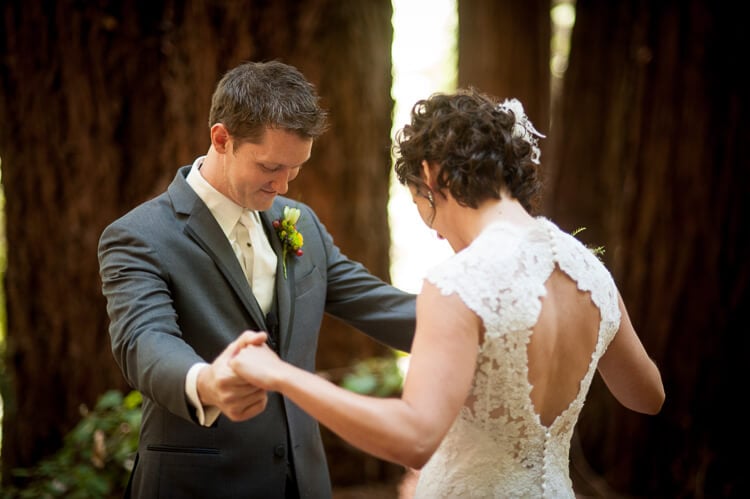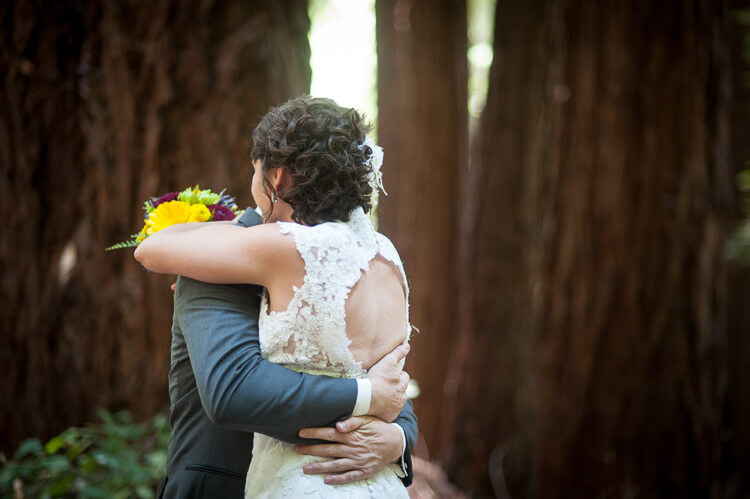 Me and Ryan
We decided we wanted to get married in the redwoods (before we even got engaged we knew this!). When we got our photos back from Jessica, we were so happy we'd made that choice. The way the light played through the trees made everything magical.
About some of the details: my dress is a Maggie Sottero and I chose it 42 days before the wedding. I'm not sure if I blogged it, but my first wedding dress manufacturer went out of business and abruptly stopped shipping dresses or returning phone calls. Commence Total Bride Panic. I had to quickly pick a new dress that they had in a sample size they could alter for me. Thankfully, I loved this dress even more than my first!
I decided to forgo a veil and bought my hairpiece from Le Flowers on Etsy. My earrings were from my mom. Ryan's and his groomsmen's handsome gray suits were by Vera Wang from Men's Warehouse. Our amazing florist was Sweeley's Design out of Santa Cruz — flowers were not really a priority for me, so she literally had two short emails from me about what I wanted, and then proceeded to far exceed my expectations.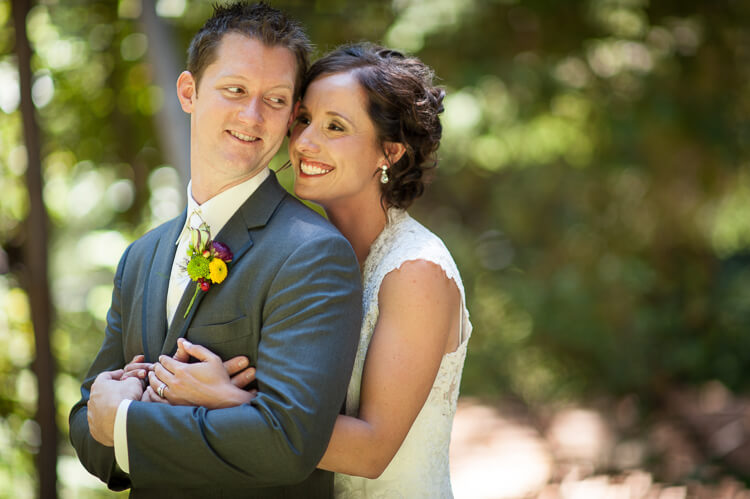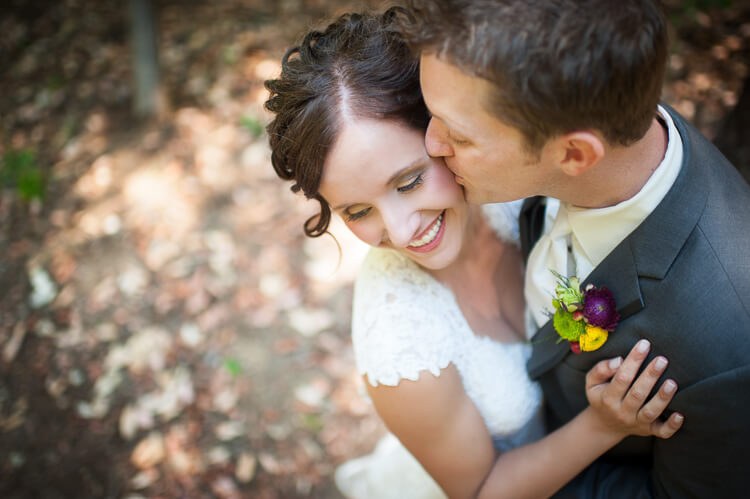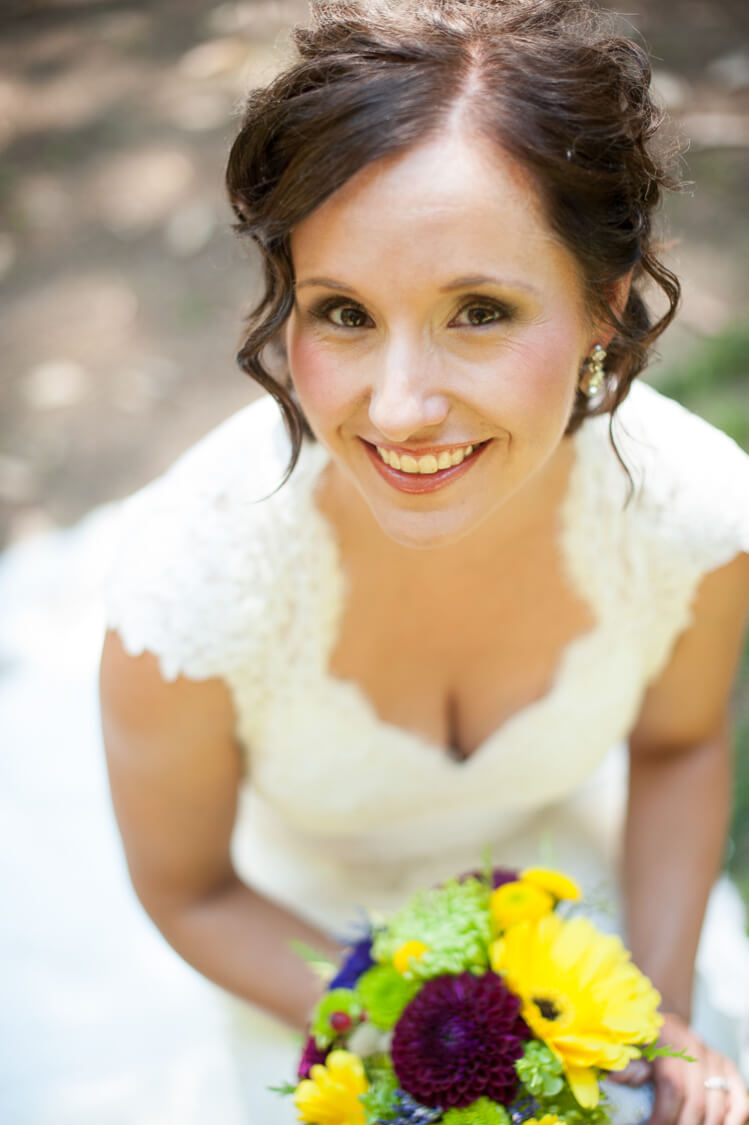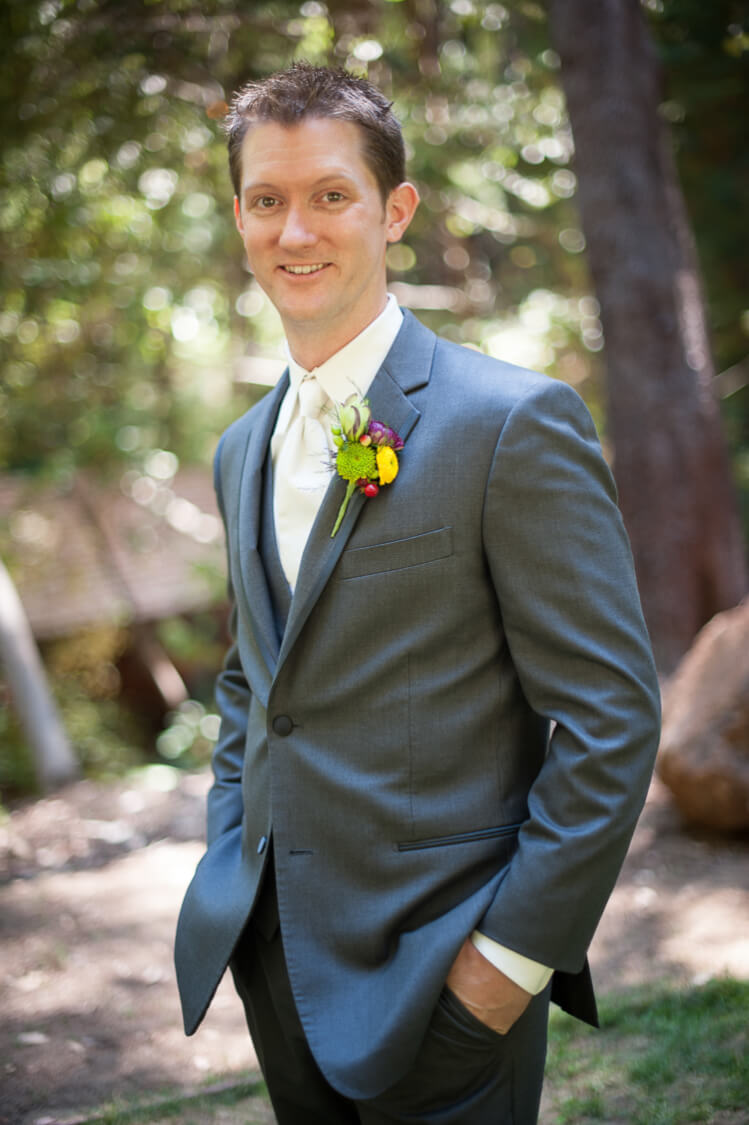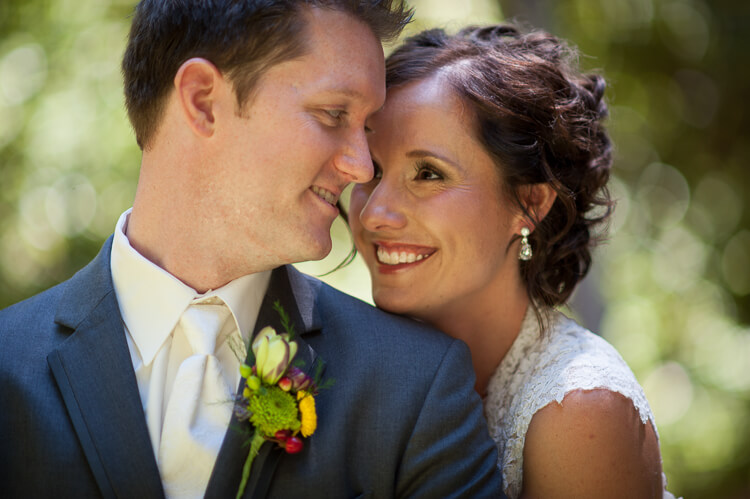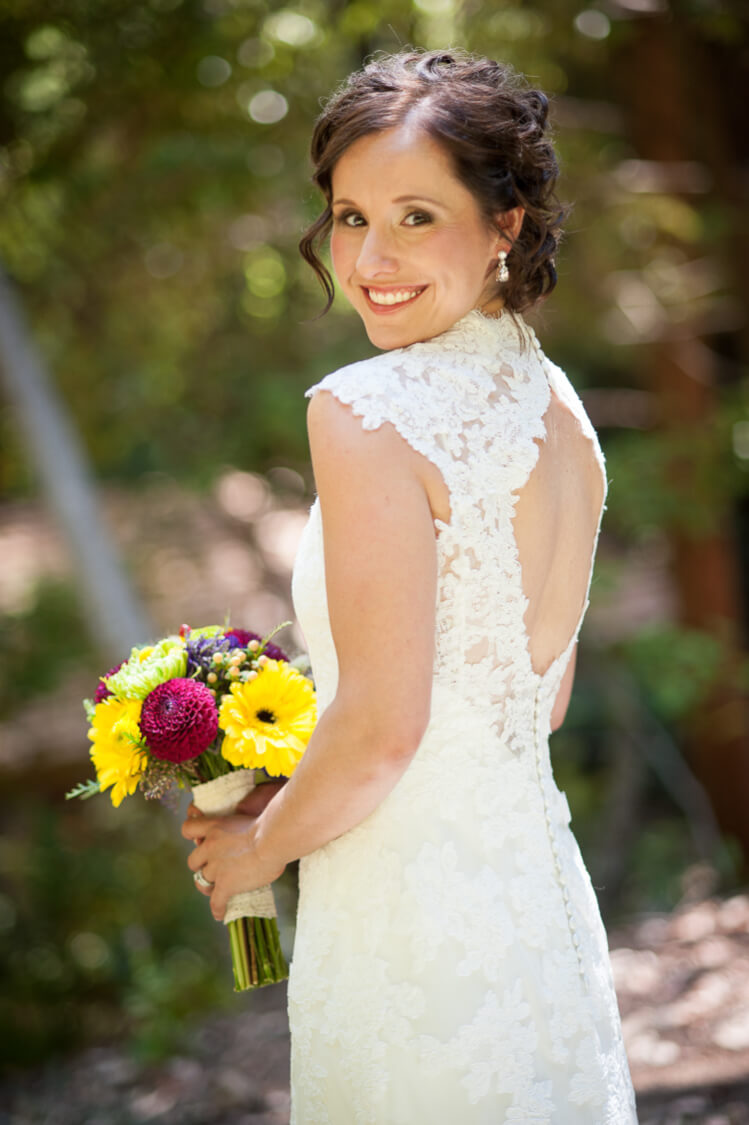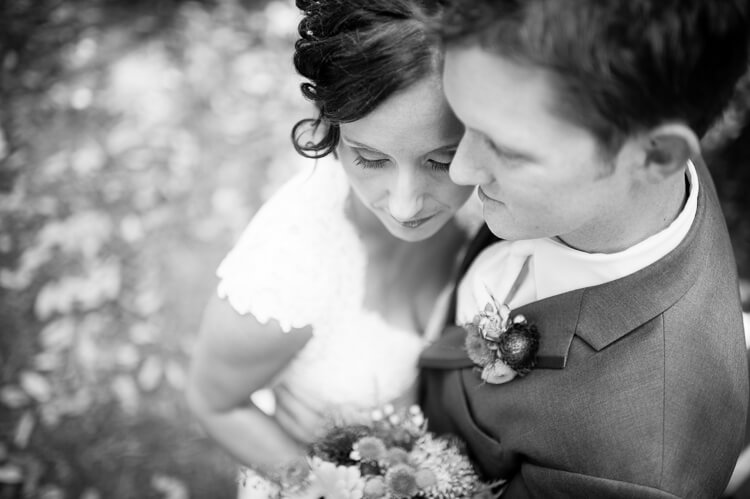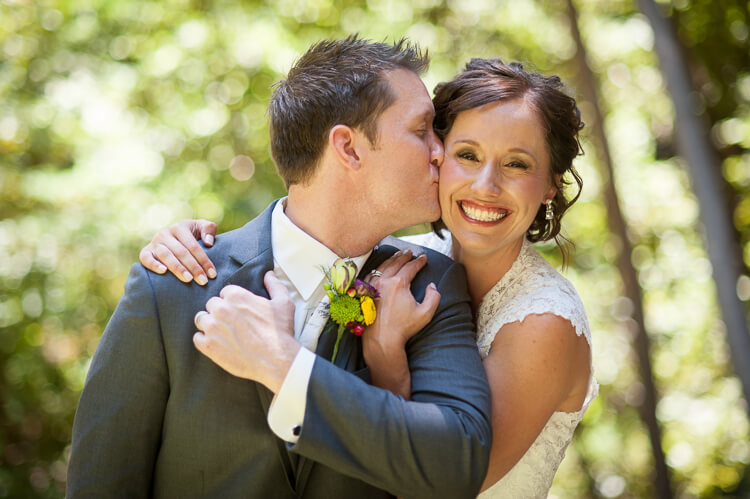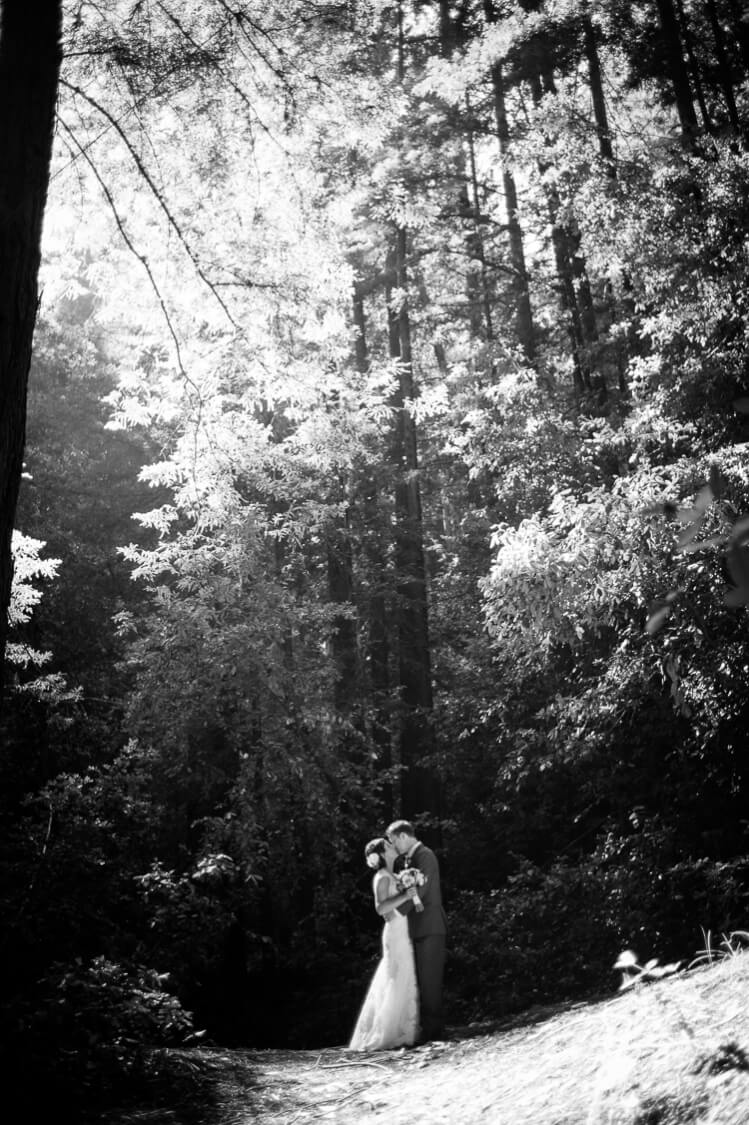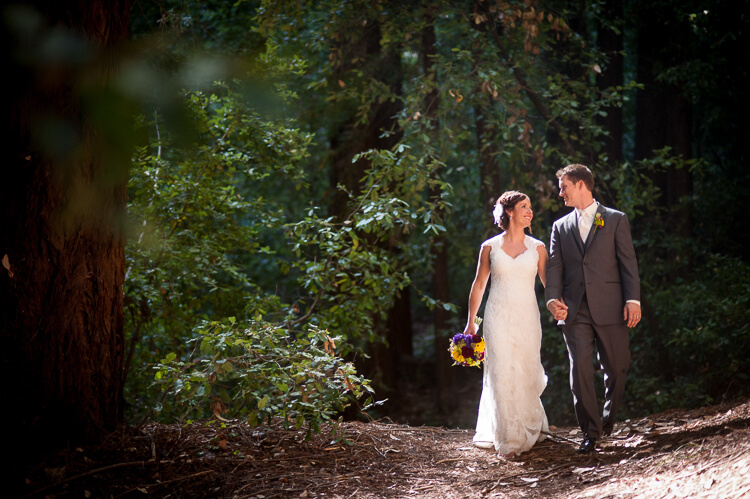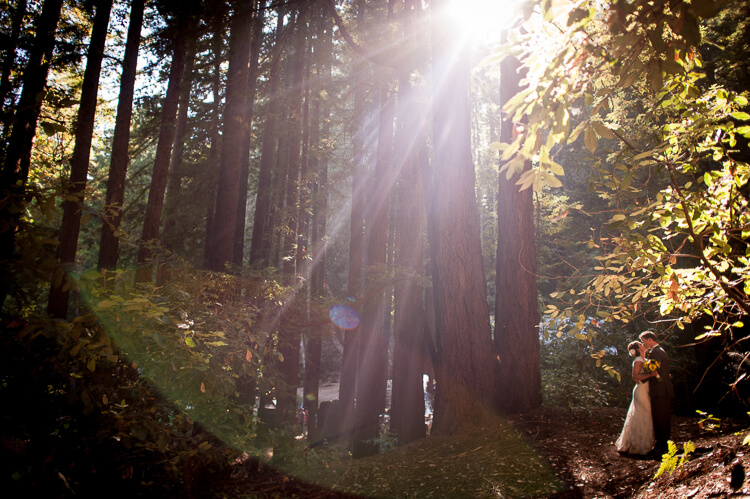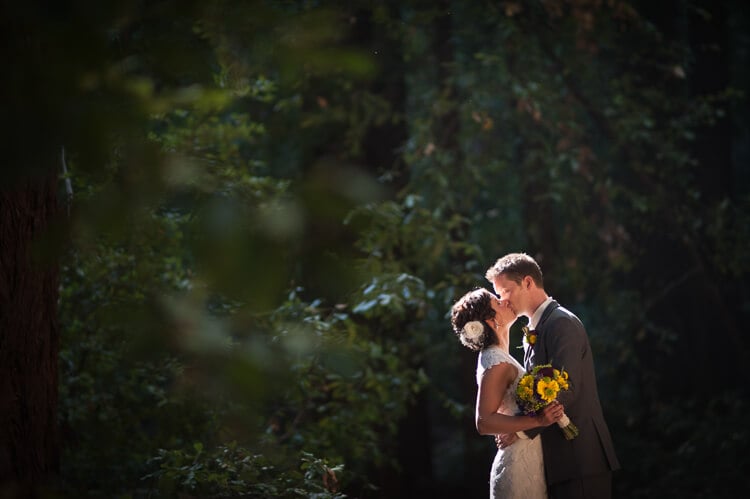 Bridal Party
When I thought about choosing colors for the wedding, my mind could never settle on one or two. So I chose a bunch of colors that would stand out and make a wildflower splash in the forest. My maids (all of whom are actually matrons) included my maid of honor Amy (who may win the award for Best Maid Of Honor Ever EVER), my lovely sister-in-law Alicia, and my two close friends Brittney and Carolyn. I absolutely love, love, love how my girls look in their dresses — each picked out her own style (not to mention my girls are all gorgeous!!). Their bouquets matched their dresses, which I thought was a fun detail.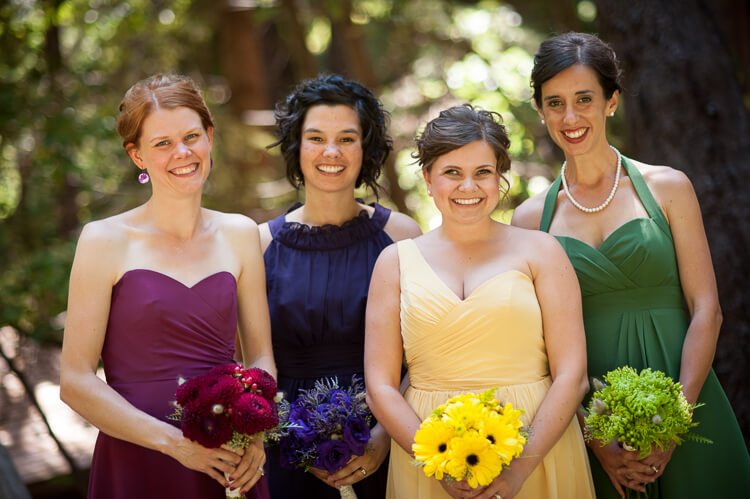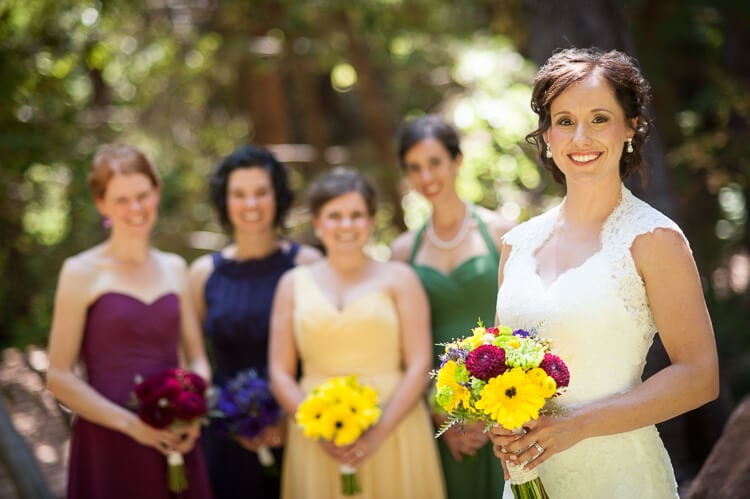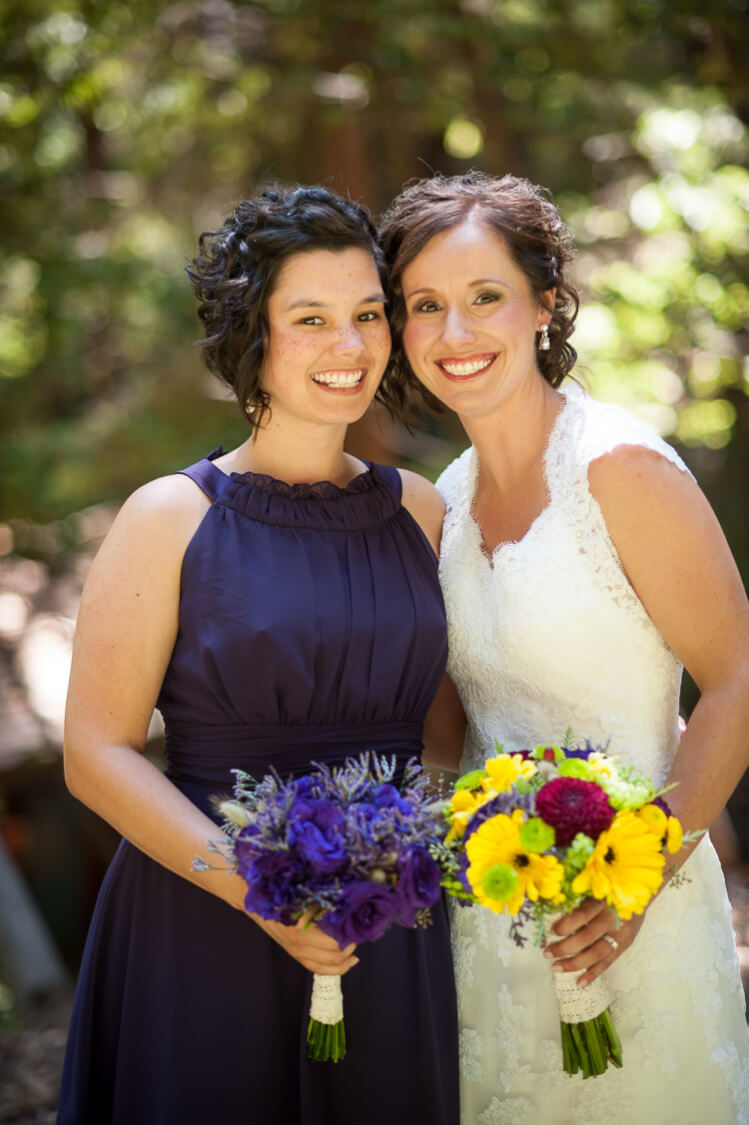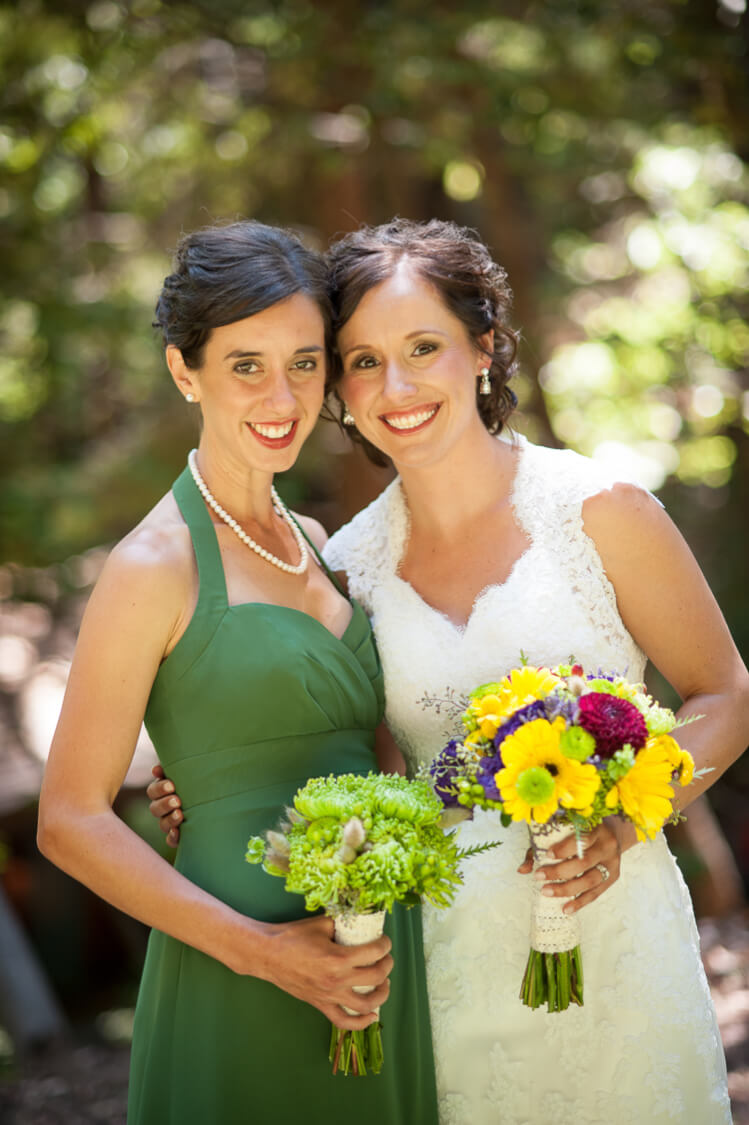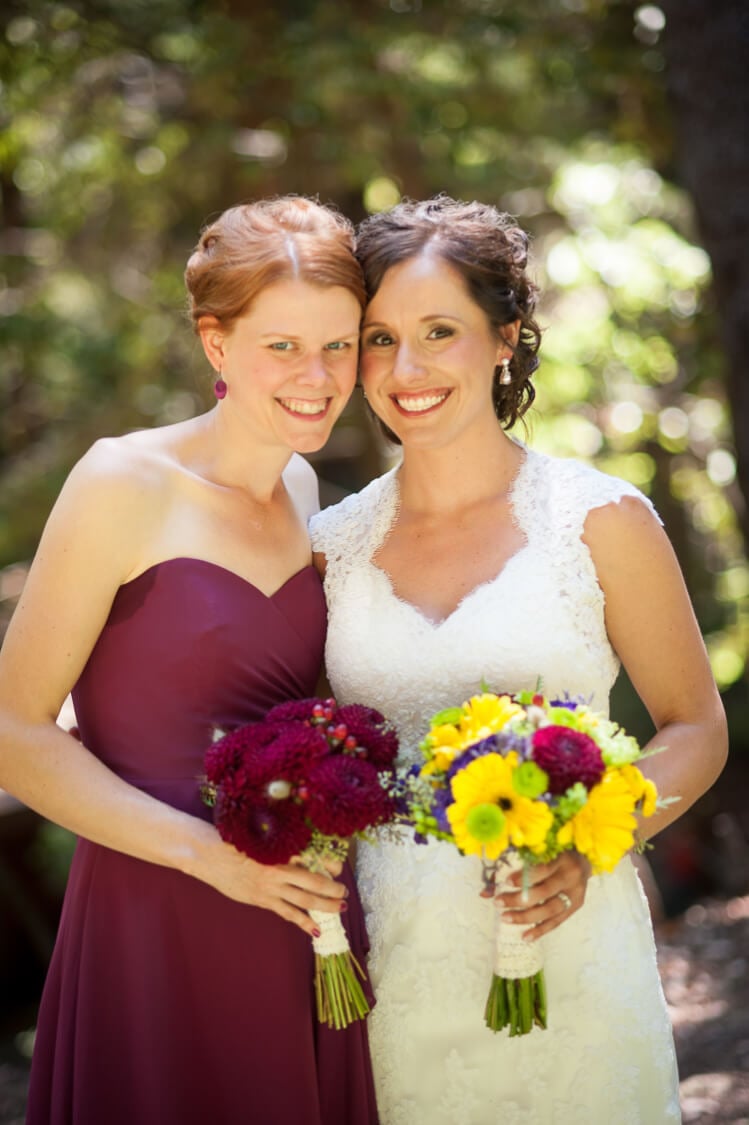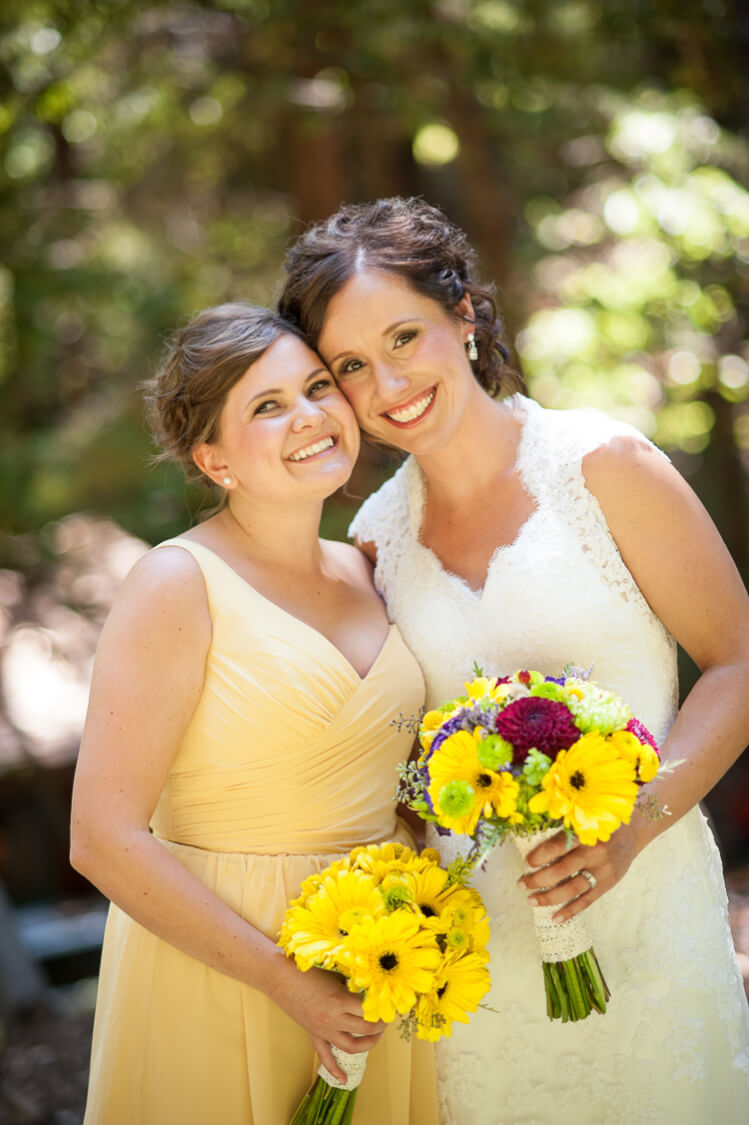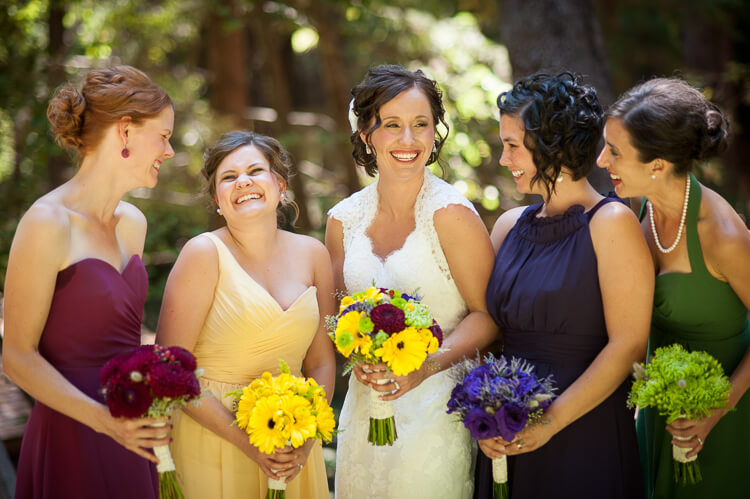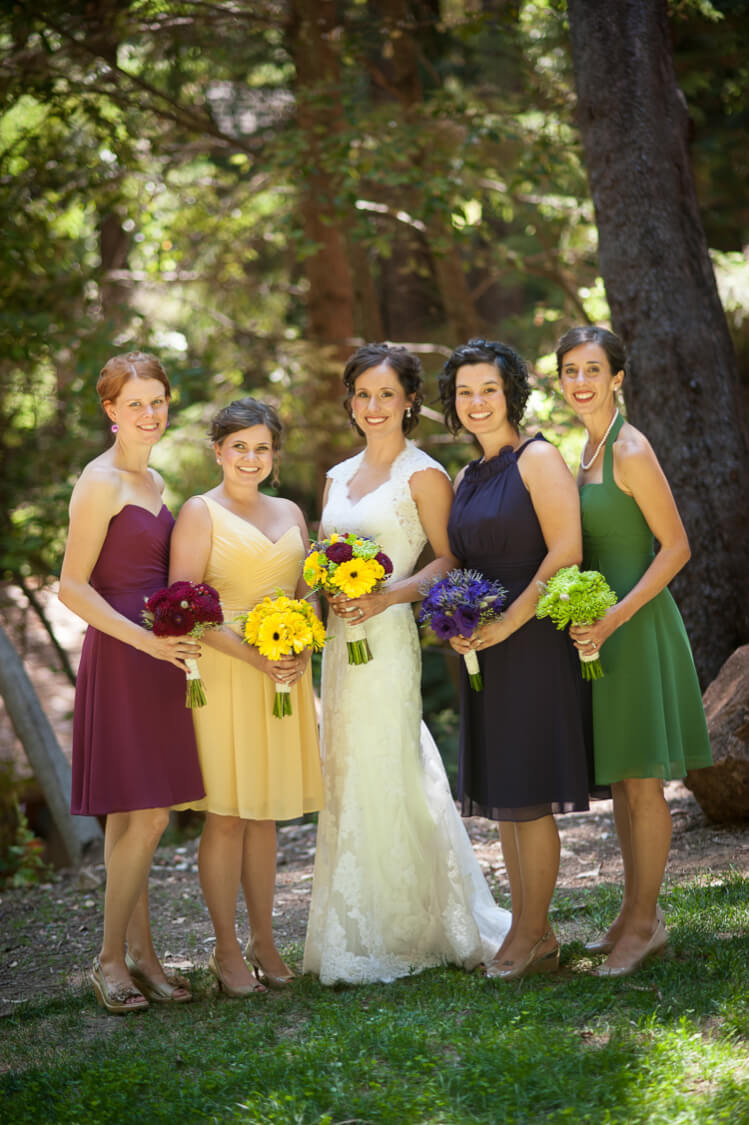 Ryan's guys were his brother Ben and three of his closest friends, Jonny, Tyson, and Gary. Each groomsman had a boutonnière that matched a bridesmaid (and matching socks!). The guys look so dapper in their slim-cut suits.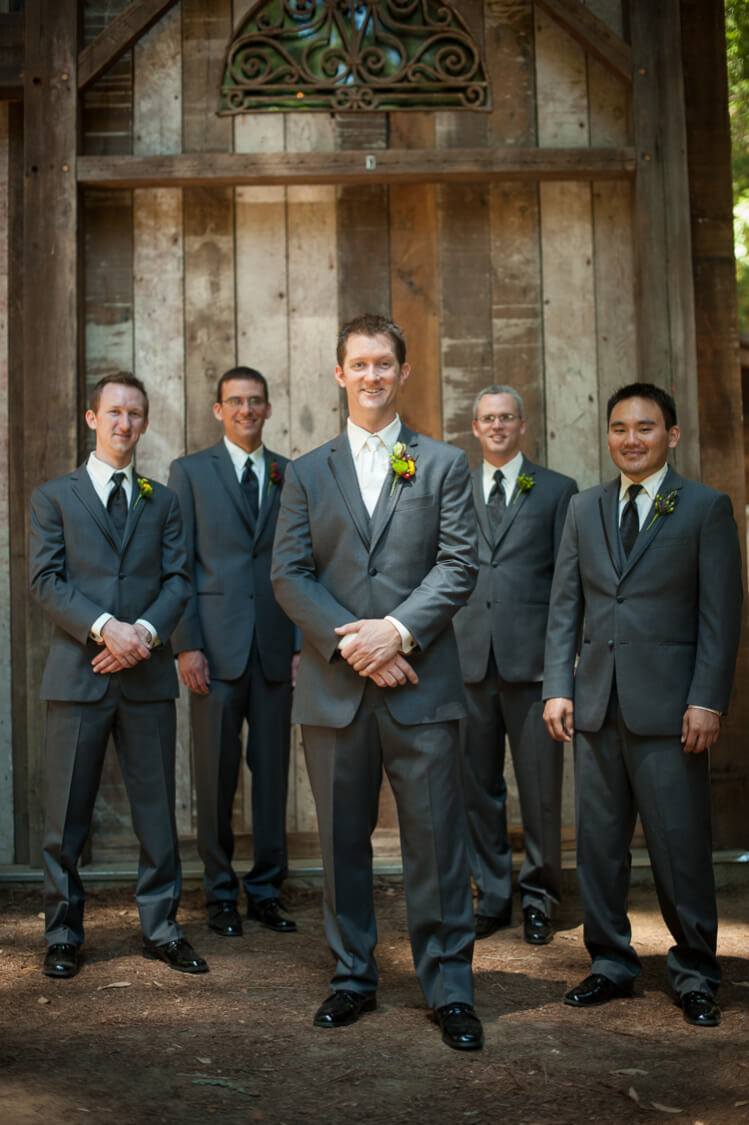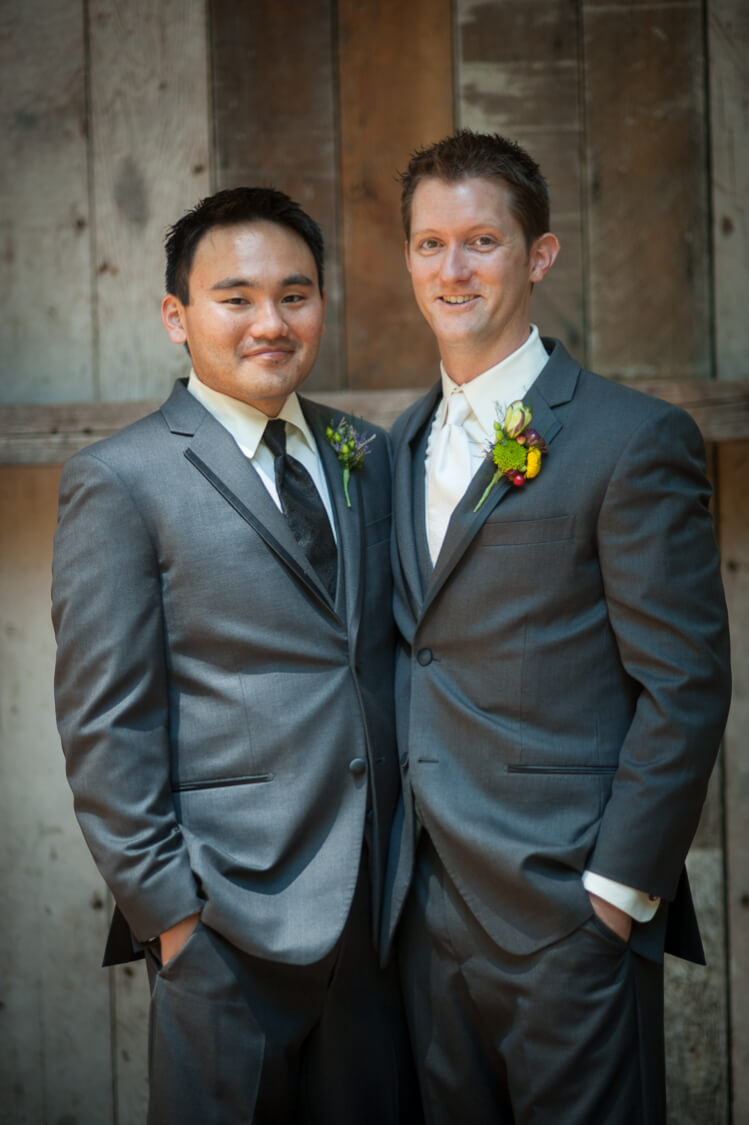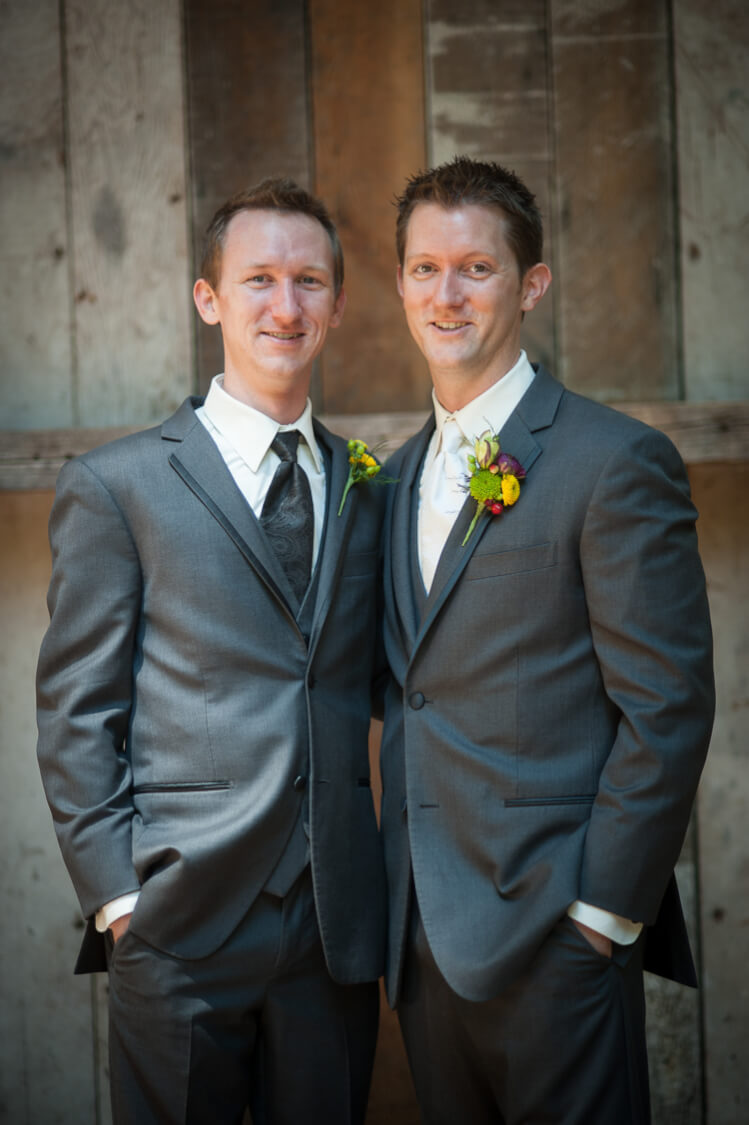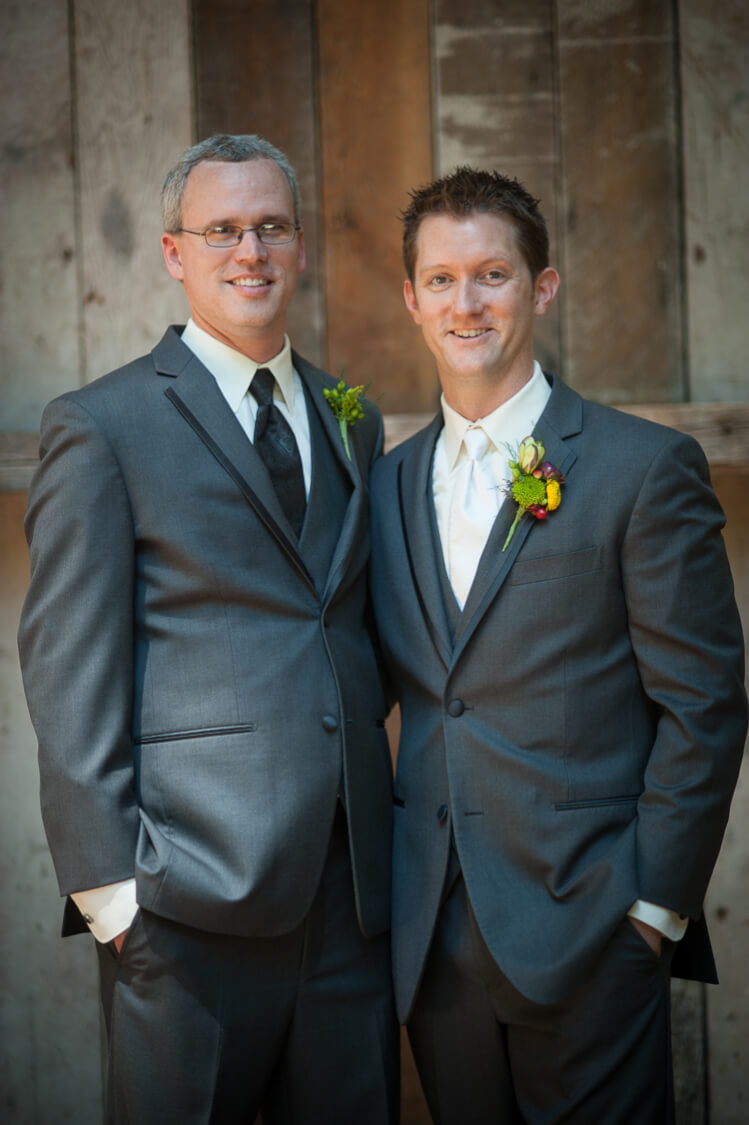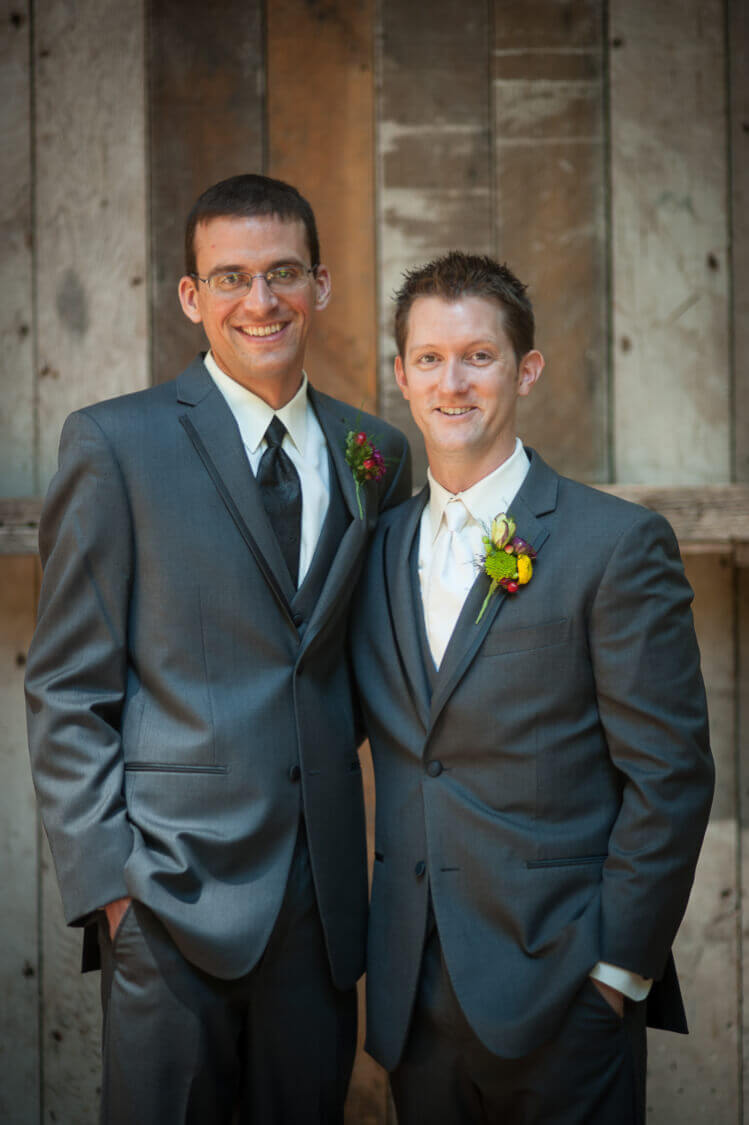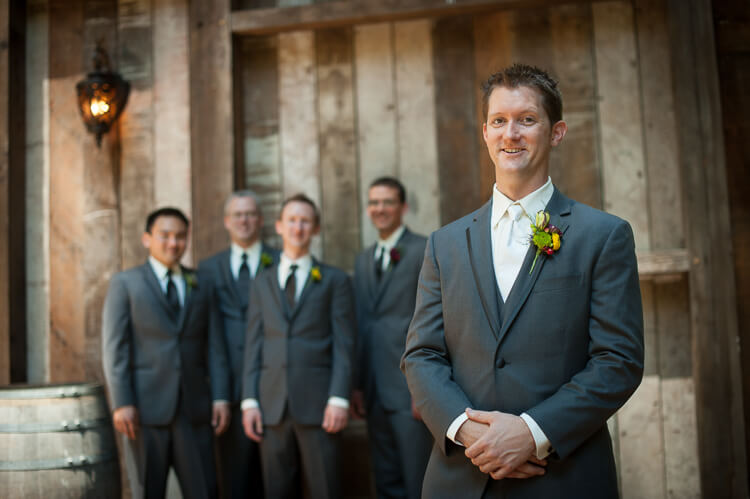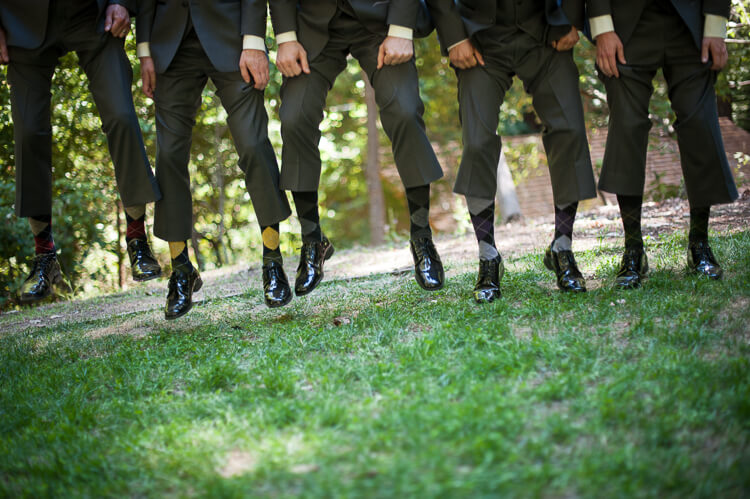 Our Ceremony: We wanted our ceremony to truly be a reflection of us. Our pastor Mark officiated our wedding, and our friend Grayson played the guitar and sang. I love that they both prayed with Ryan before the ceremony.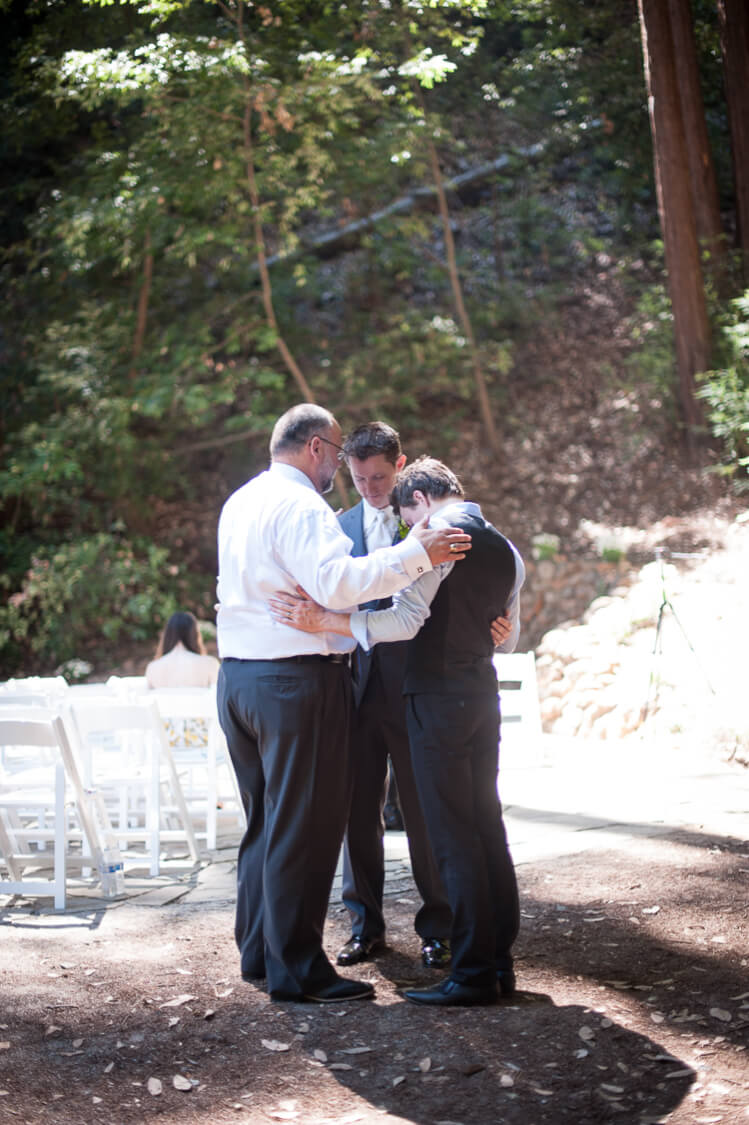 Walking down the aisle was surreal. I could barely hold it together.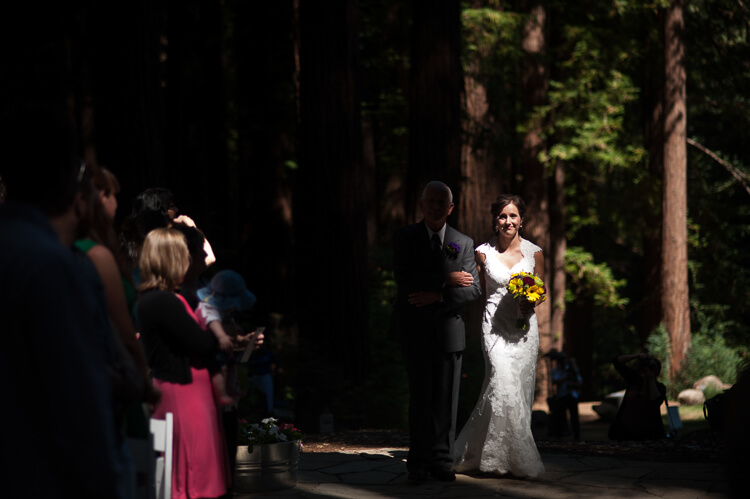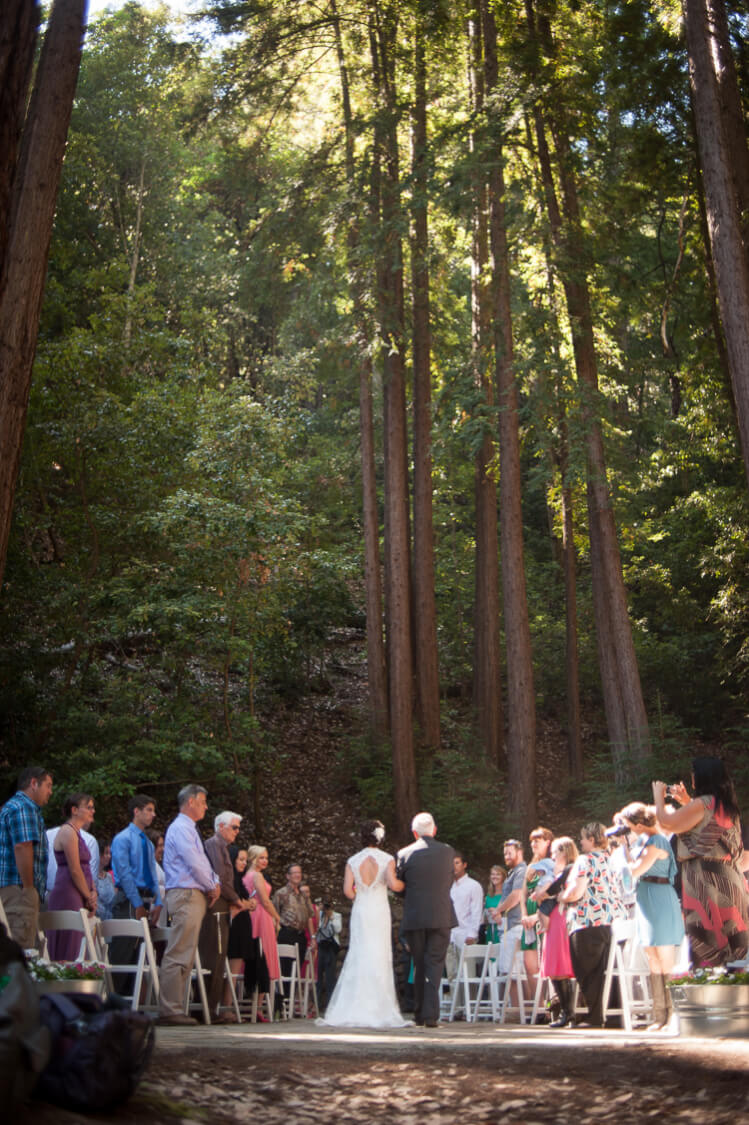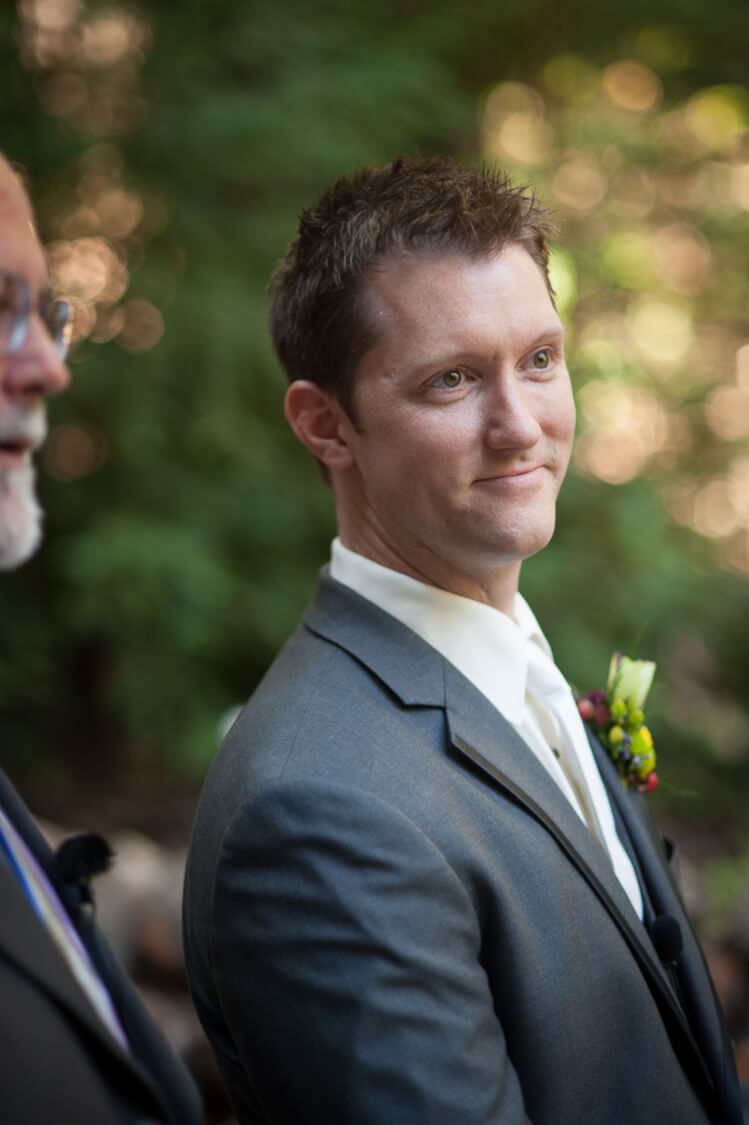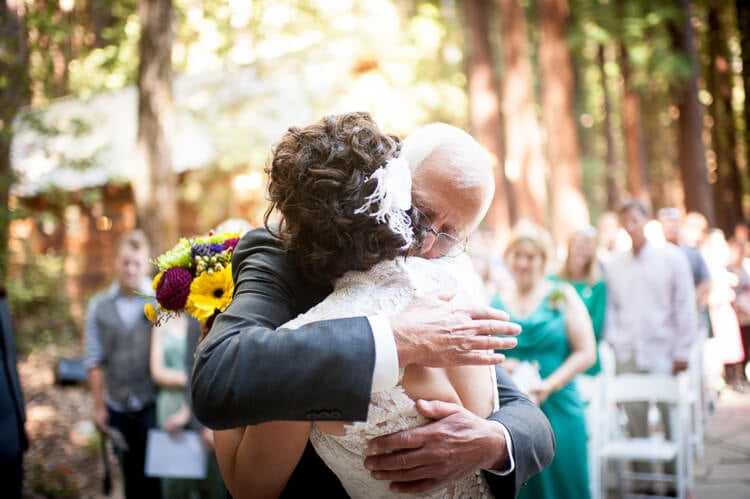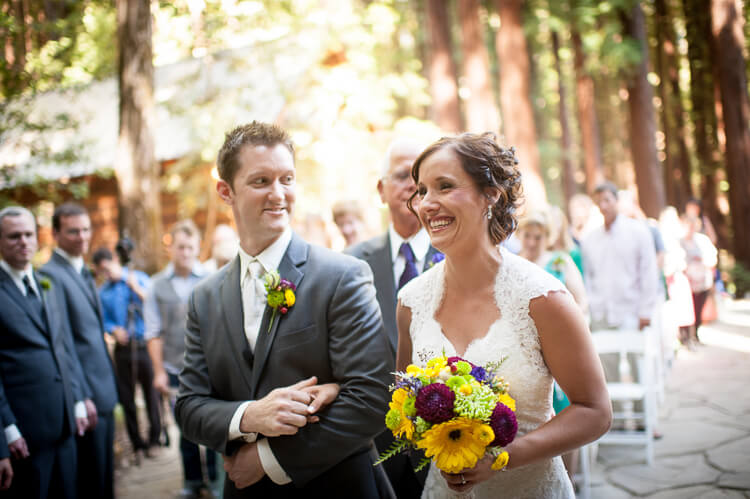 When Mark asked my dad who blesses this couple in their marriage, he answered, "her family and her friends," which was really sweet. Instead of special music, we had two readings — my brother Chris read the funny and poignant How Falling in Love is Like Owning a Dog by Taylor Mali and Ryan's sister Ashley read a beautiful Jewish blessing.
We said the traditional marriage pledge, and also wrote our own vows (Ryan's vows…oh…how I love that man.). Mark was outstanding as our officiant — funny, thoughtful, and full of the truth. Best of all Christ was at the center of our ceremony and is at the center of our marriage. I loved every second of the ceremony.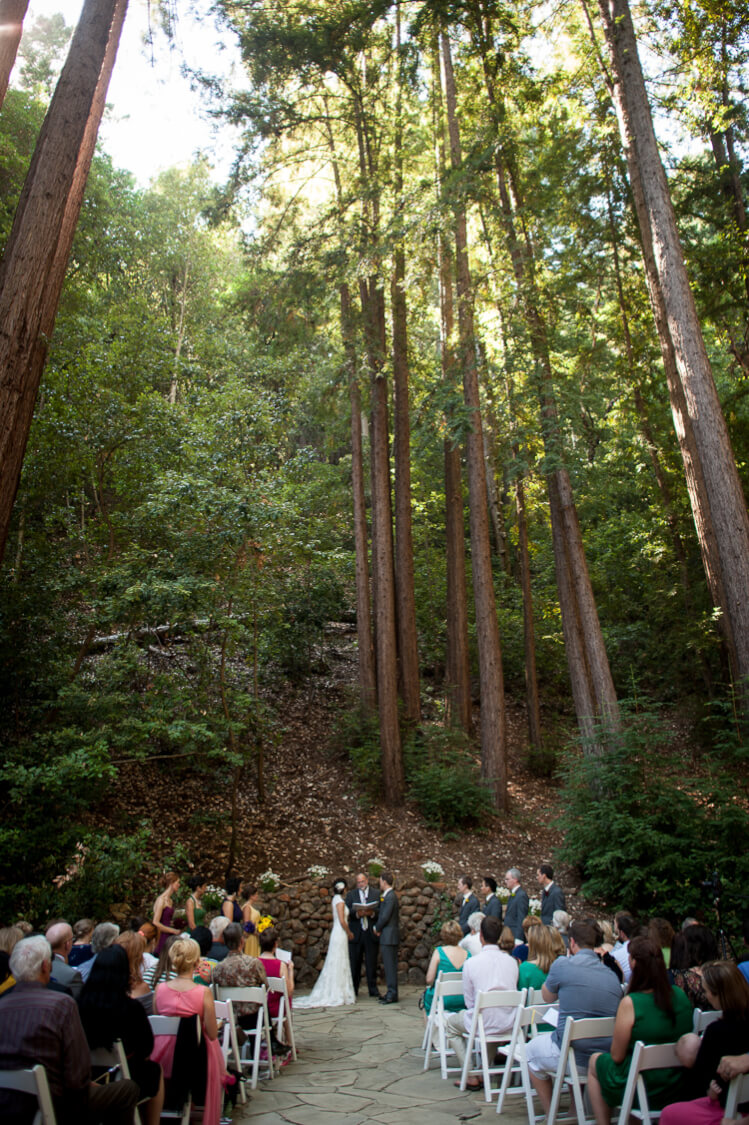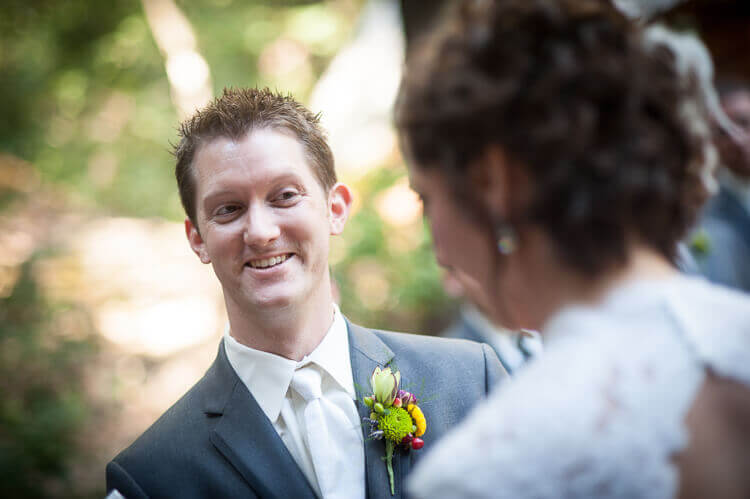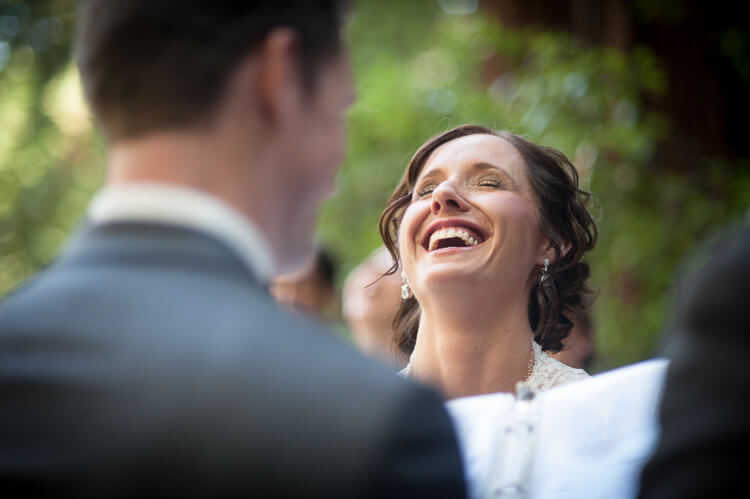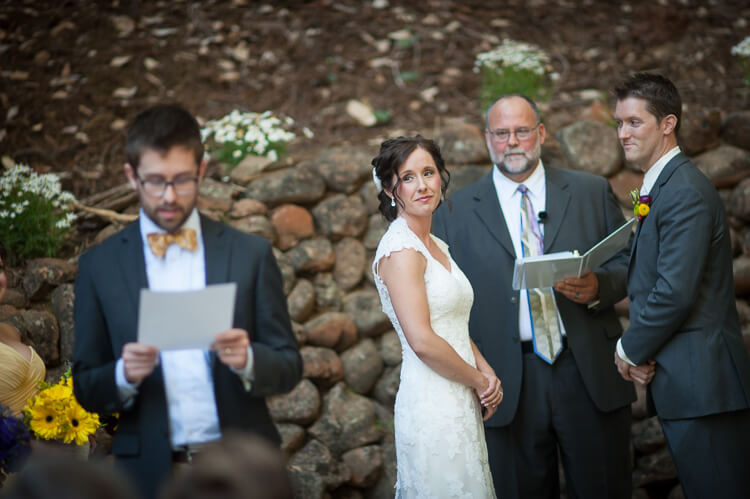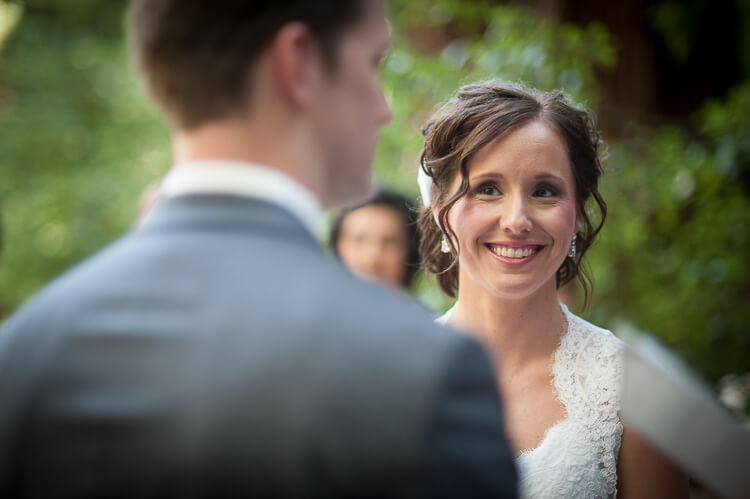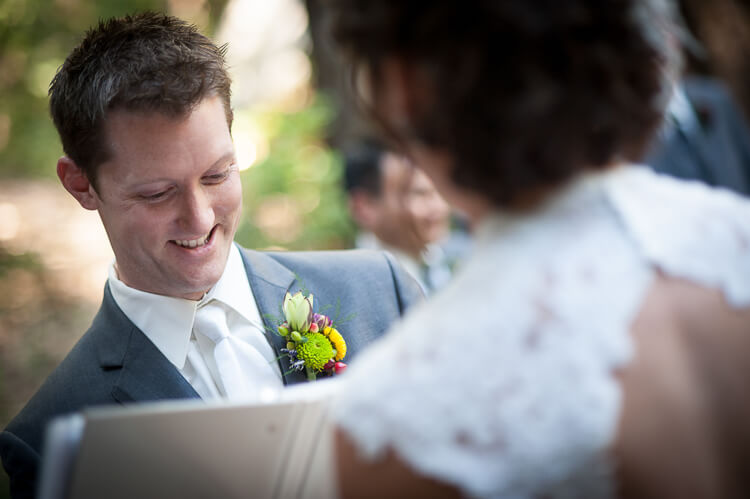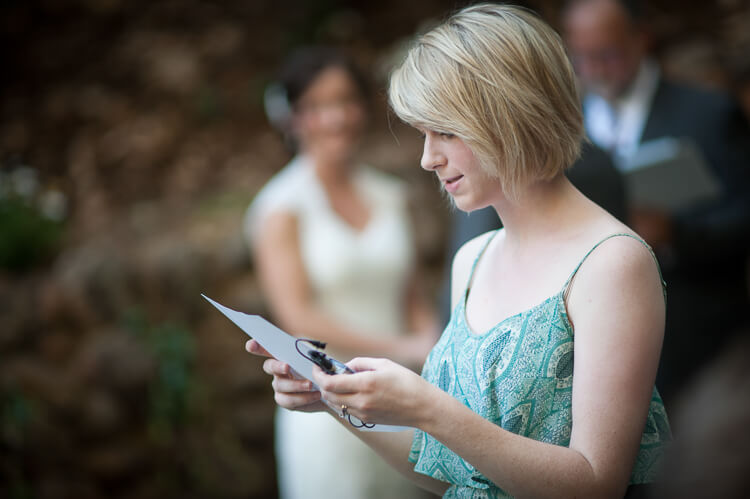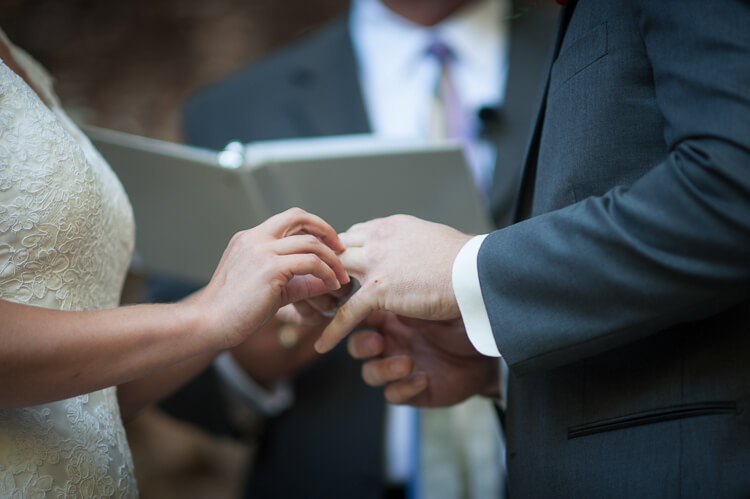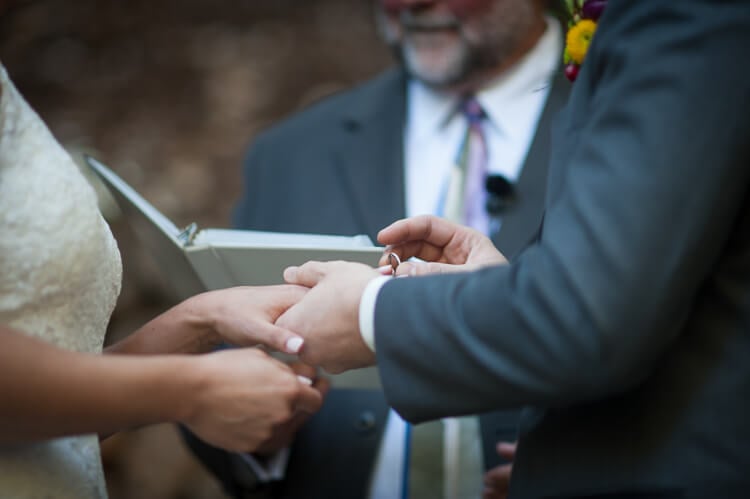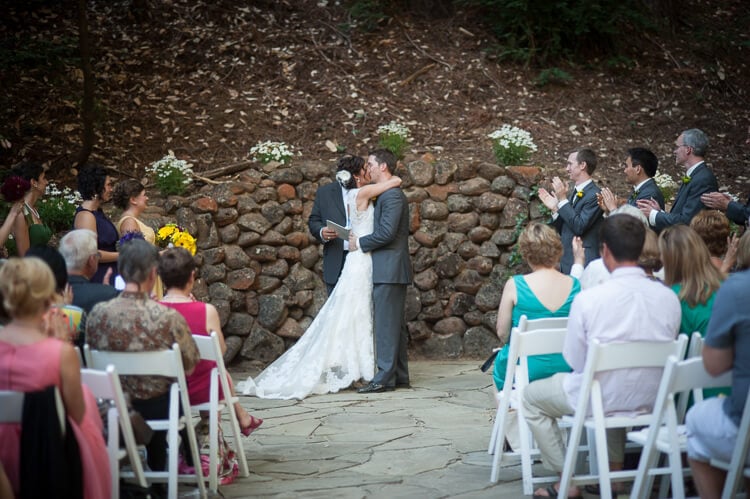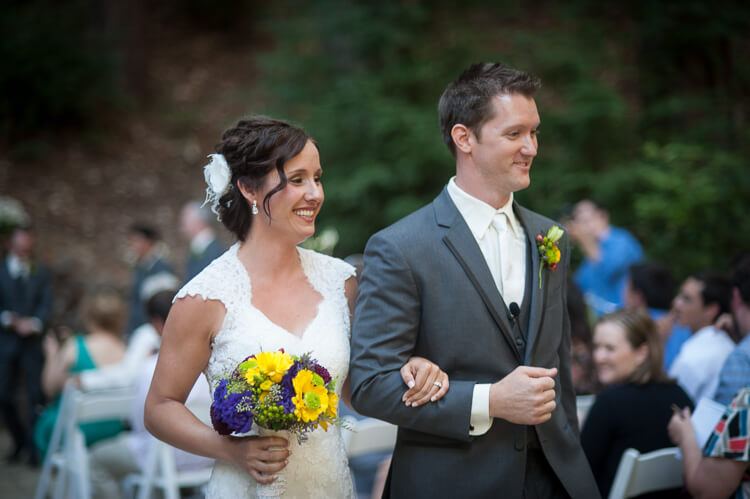 The Details
When we sat down to budget, we knew the things that were important for us to spend our money on — a great photographer (worth it!!), good food and a capable caterer, a beautiful venue. There were a few things we cut entirely, like a DJ and dance floor (my friend Jeremy emceed the evening) and cake.
Then there were things I knew I could DIY and not spend a ton of money creating — I did almost all the decor, with a little help from some rentals from Ramona at Simple Country Weddings (she's fab!), like the redwood table number holders, easels, and the cafe lights. I made all the signs (printed on my dad's computer), and my friends and family helped me make and fluff nearly 500 paper flowers for the tables. We had trail mix as our favor, and I made the stickers for both the trail mix and the s'mores at moo.com. Our friends waved fabric streamers to celebrate. I love how it all turned out!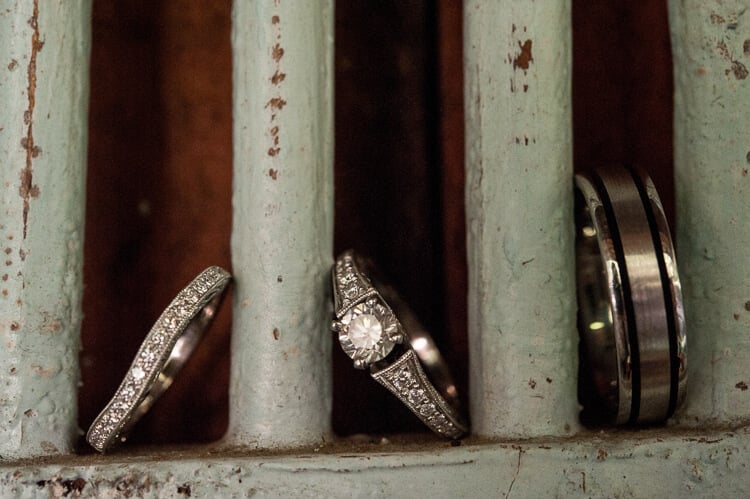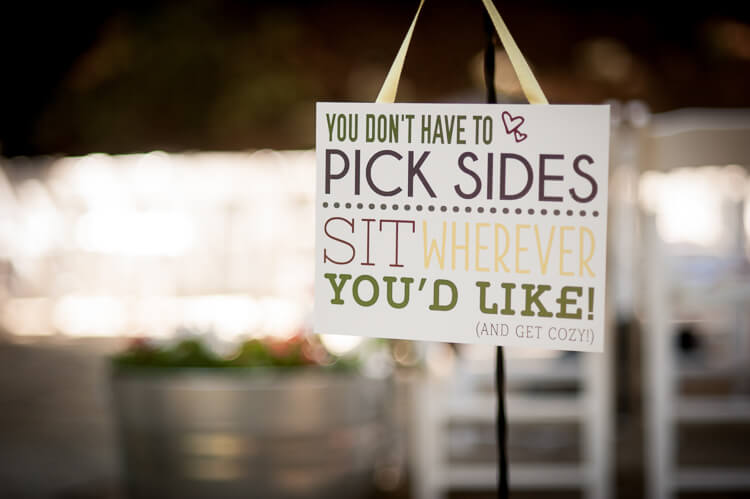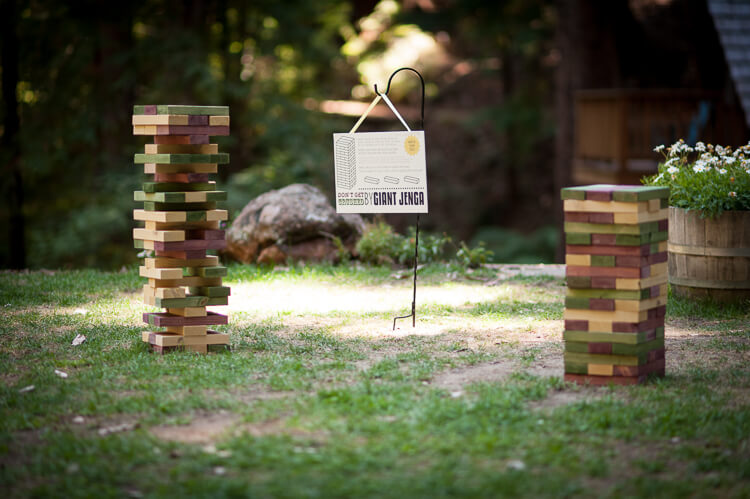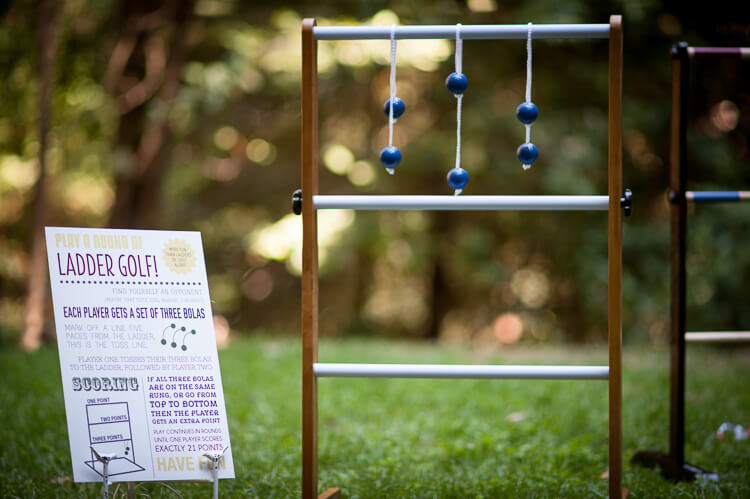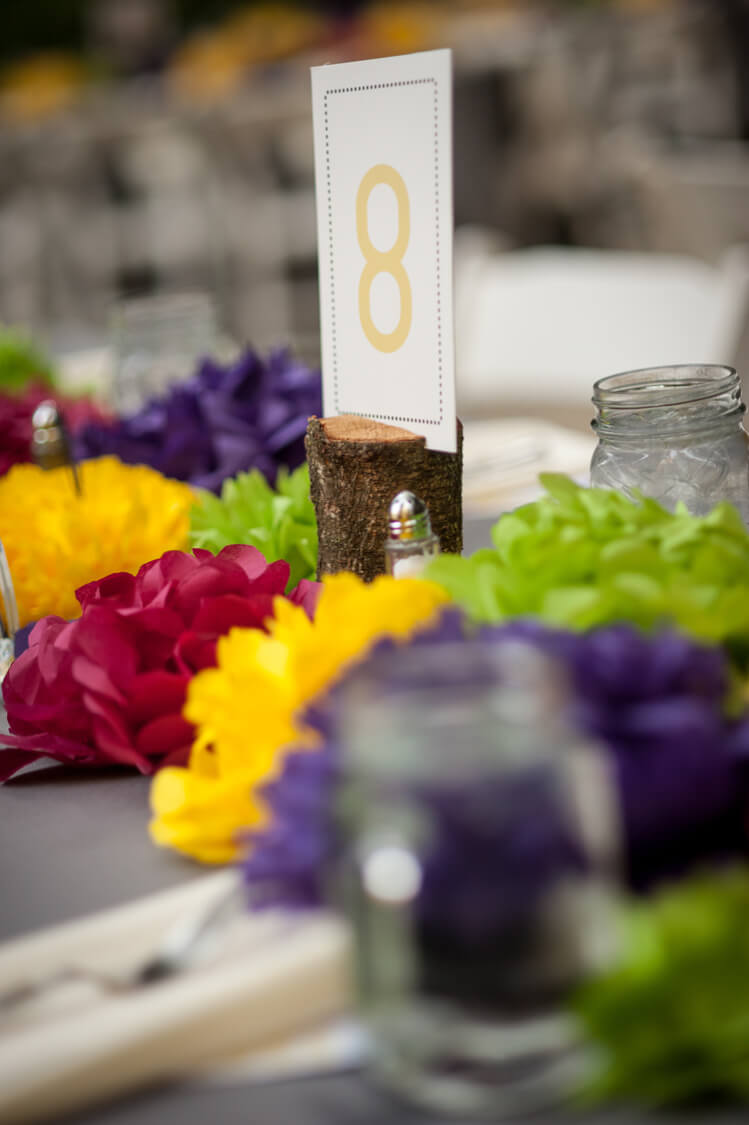 The Reception
Ryan and decided that since neither of us particularly likes to dance, we'd have lawn games instead! Croquet, ladder golf, giant Jenga (that we built!), and cornhole (that Amy and her husband Nick built). And because neither of us particularly likes cake, we had ice cream and s'mores! The wedding was catered by Michael's on Main in Soquel, and I can't say enough good things about them — they were on top of everything! The food was delicious, the staff was attentive, and they even did the ice cream, which was one of my favorite things.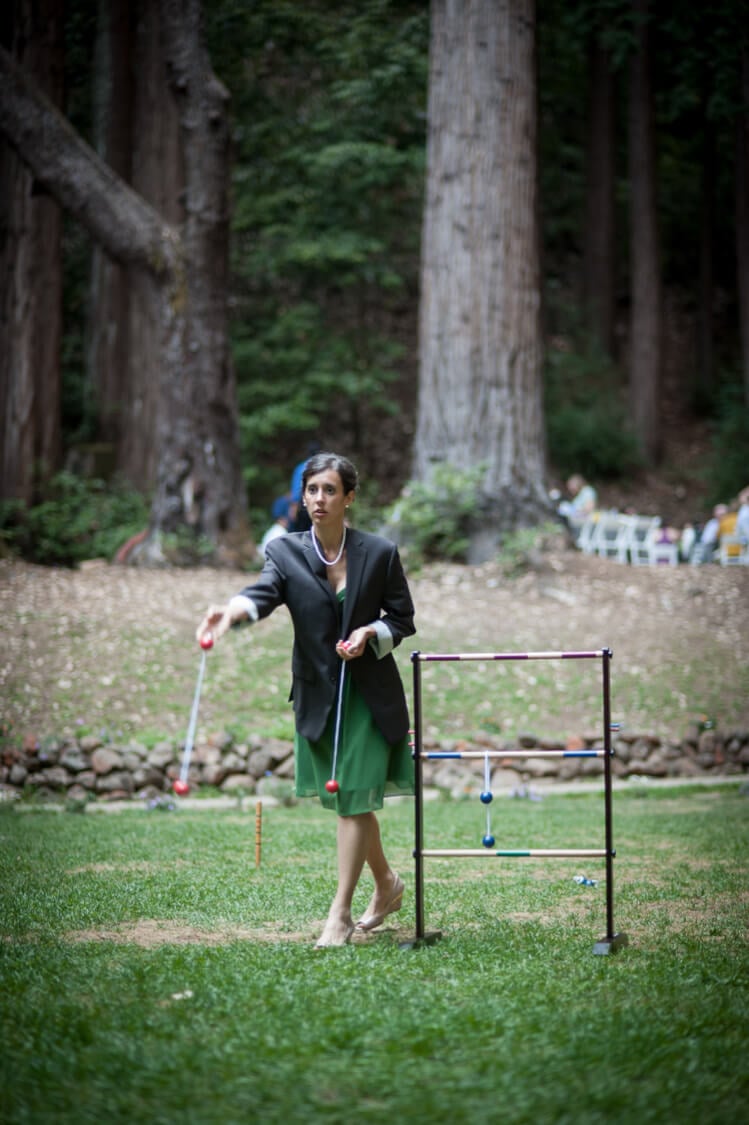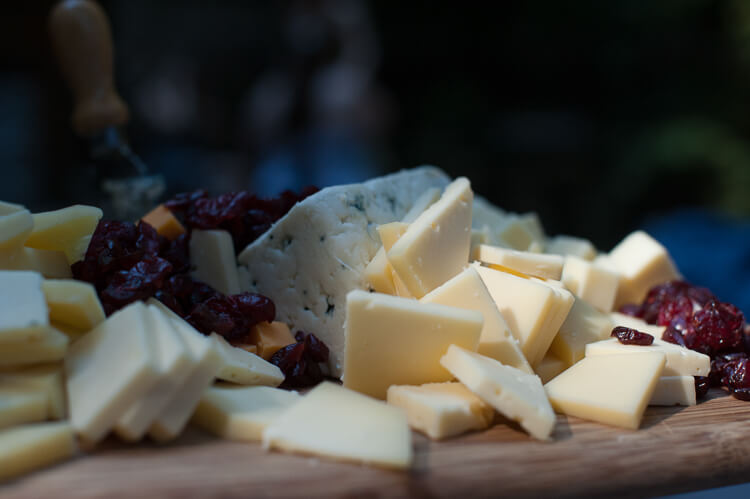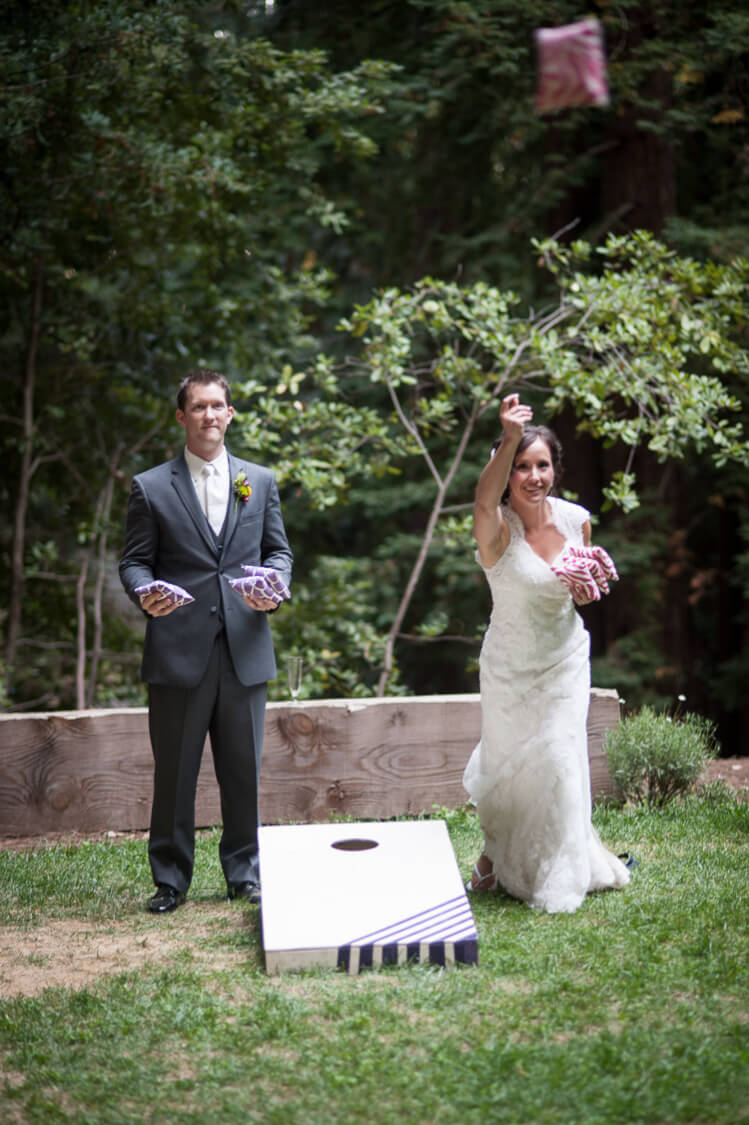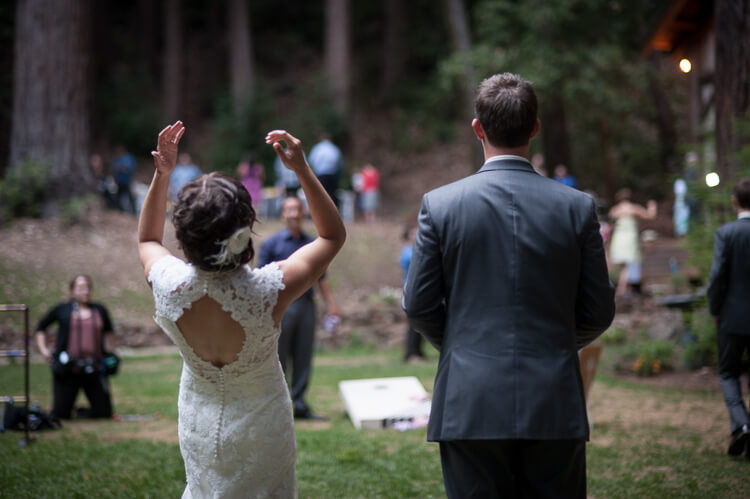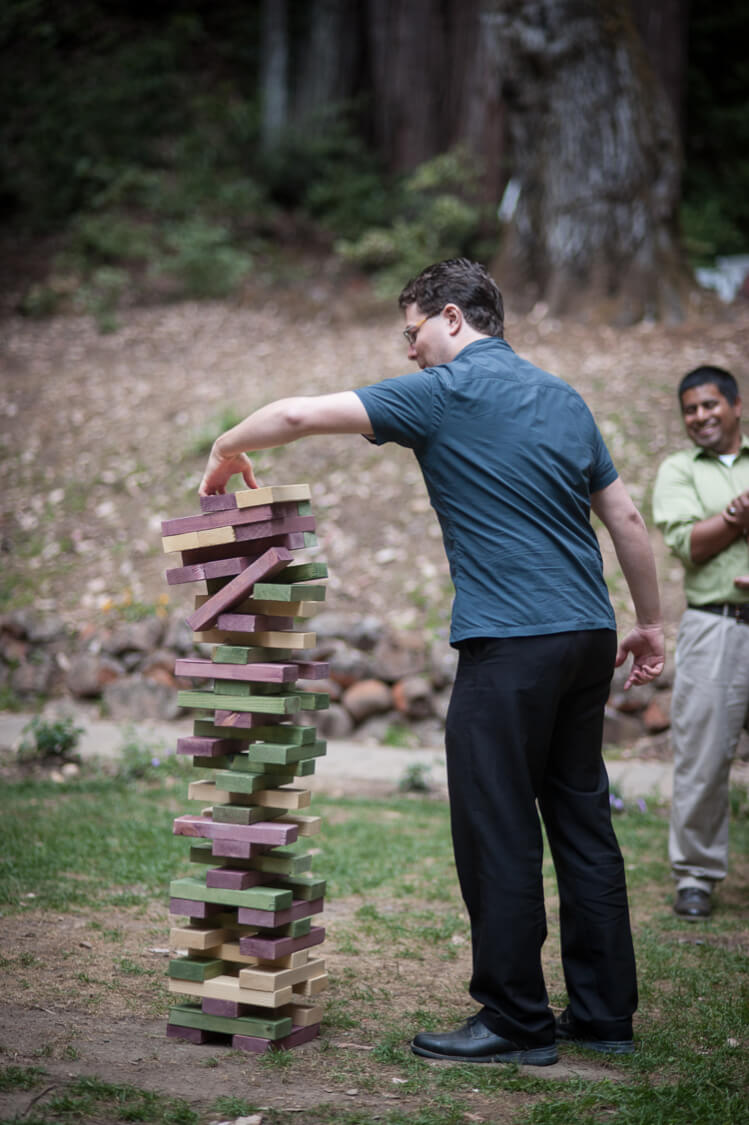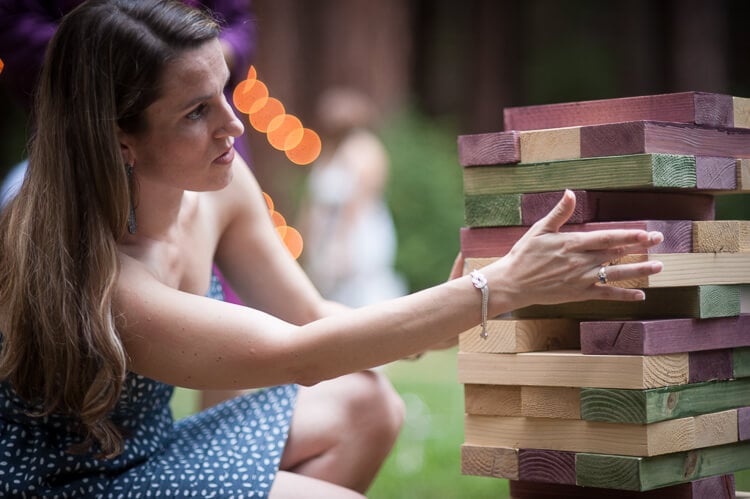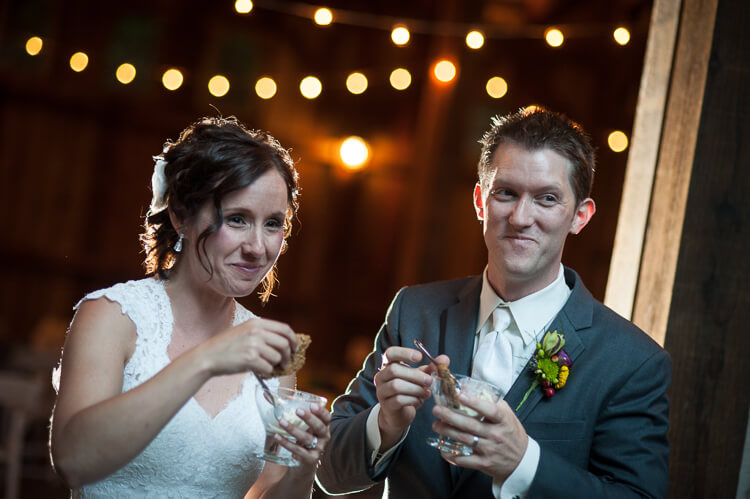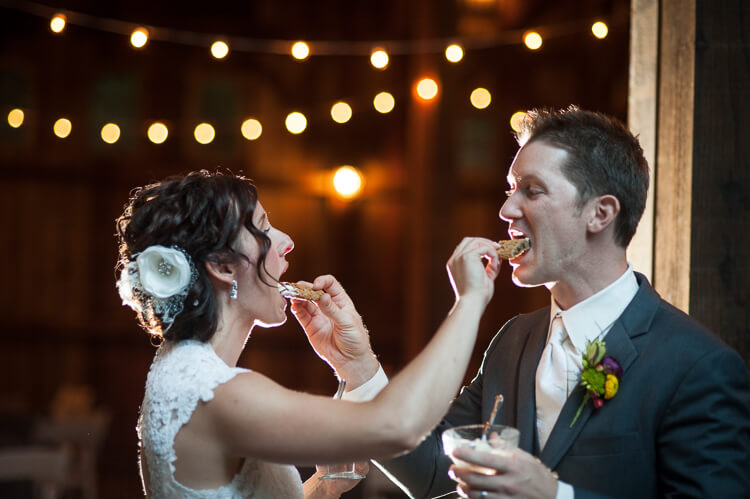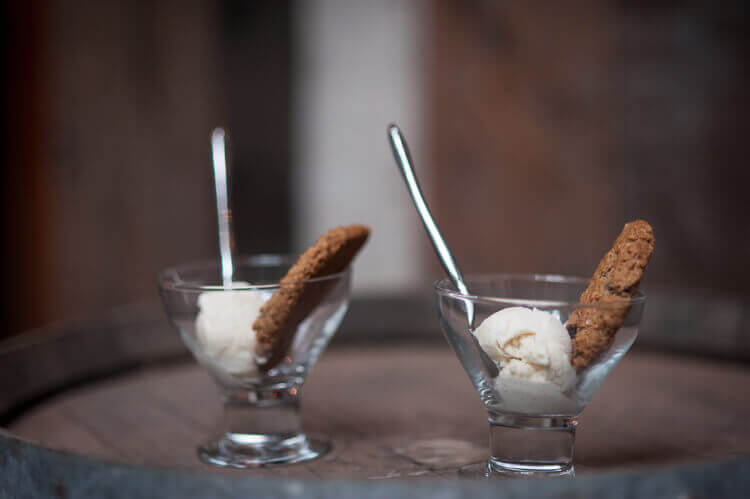 Ryan's dad, my dad, Amy, and Ben all gave toasts (Amy's included giving us each a Snickers, so double win) — each one was lovely and personal and perfect. We also played the Shoe Game, and that was absolutely hysterical. Amy had done it at her wedding, and I'd wondered if it would be as fun — oh yes, it was SO much fun and provided so many laughs!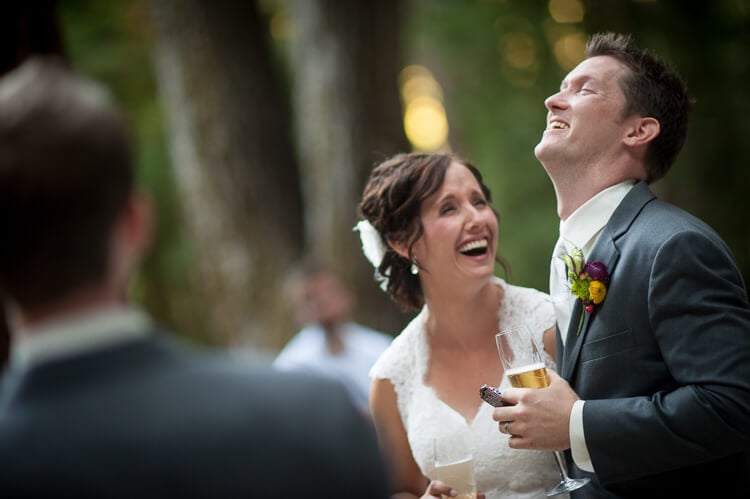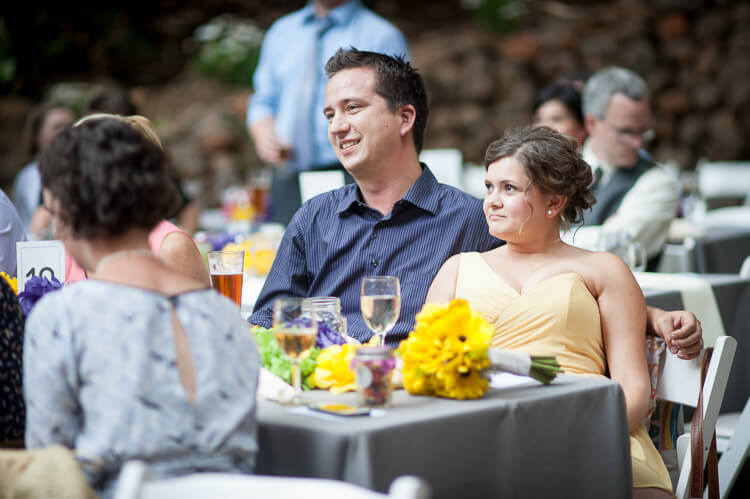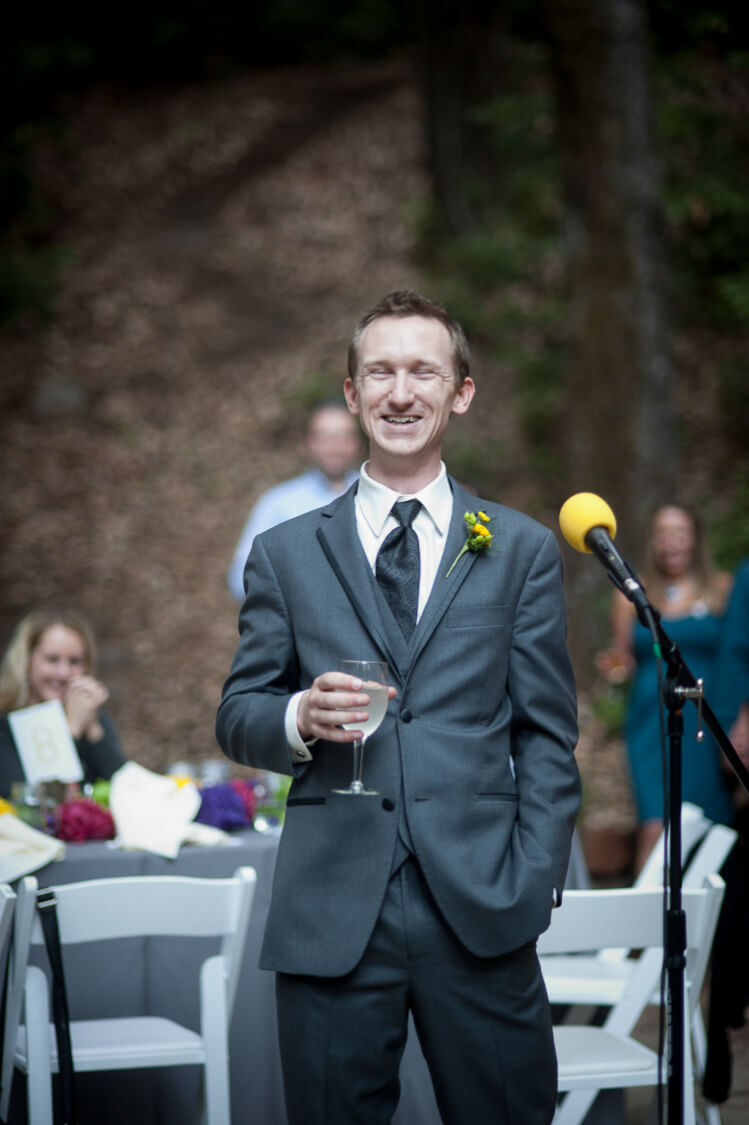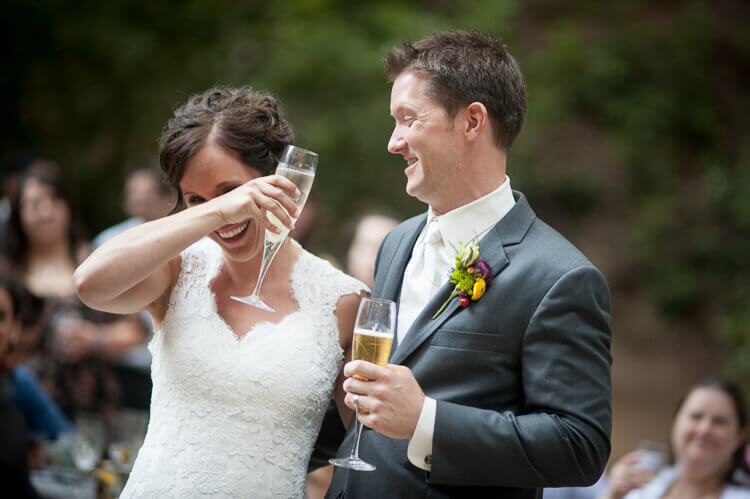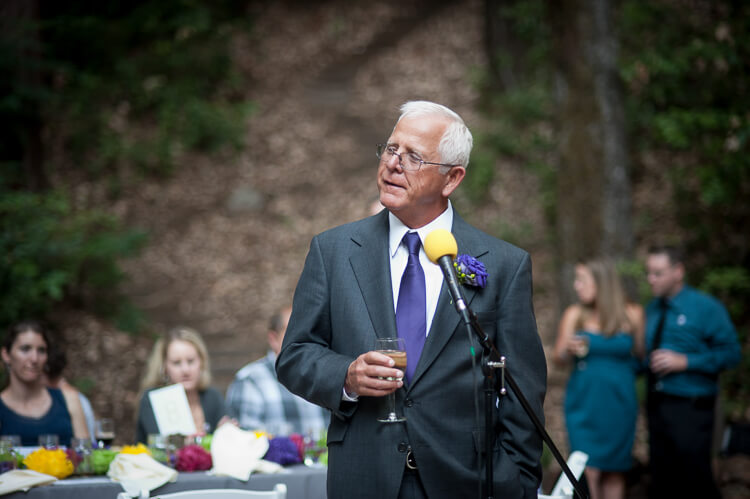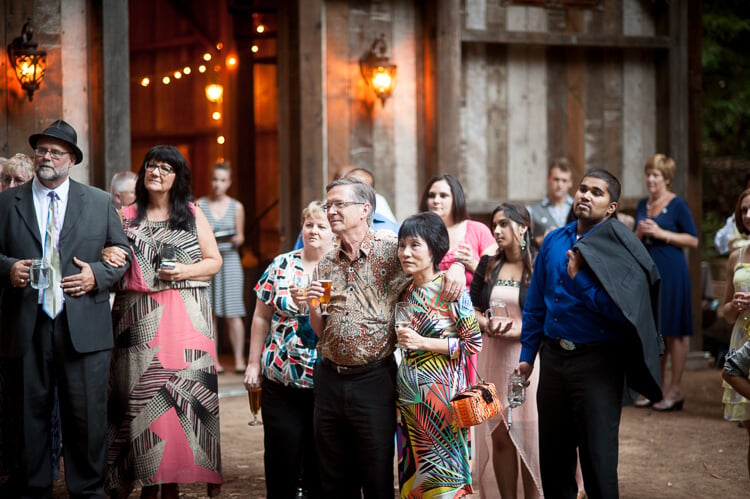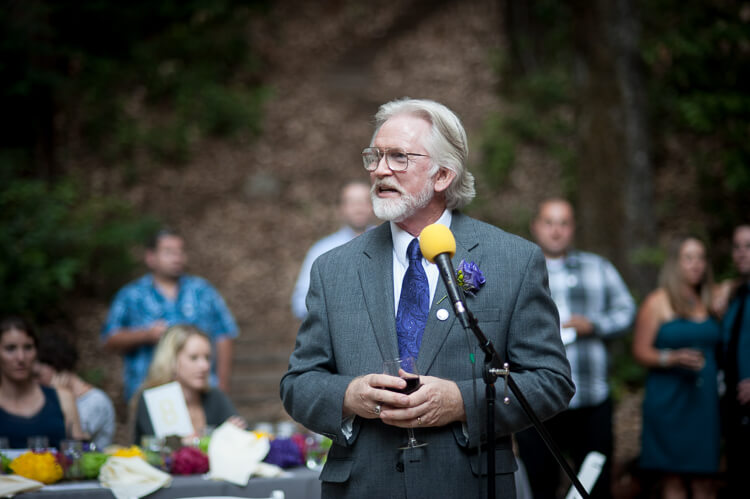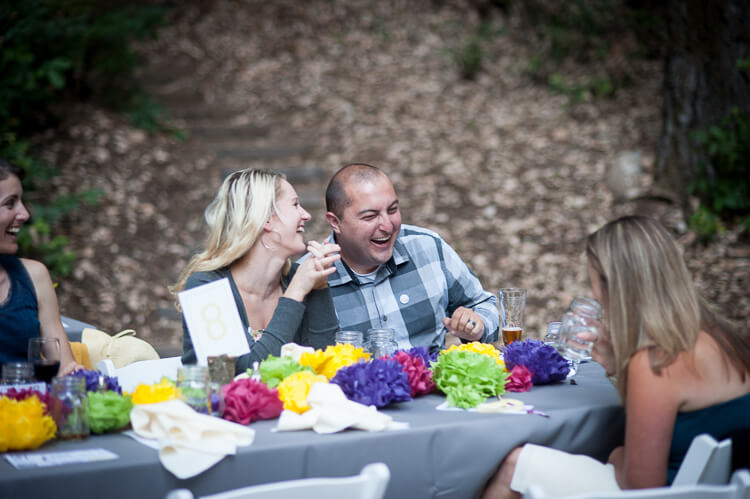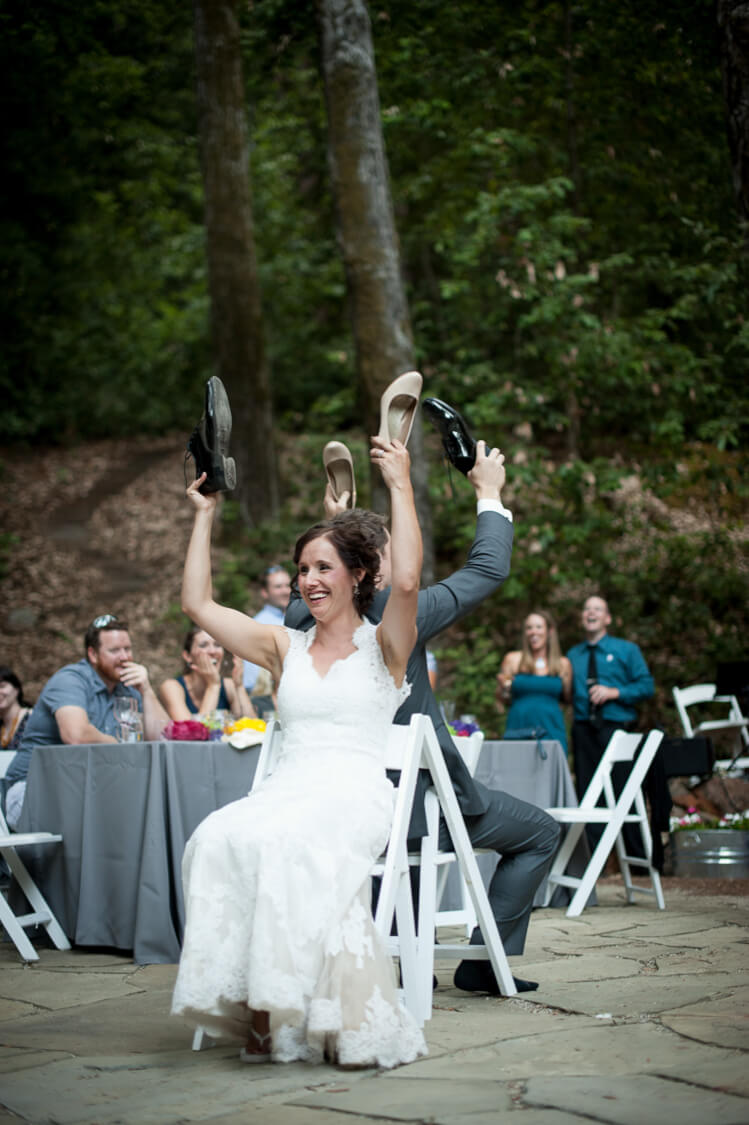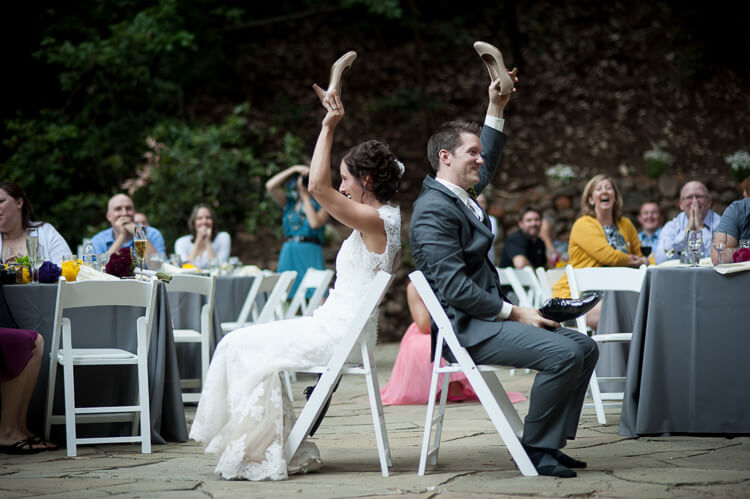 We chatted with friends and family, played a round of cornhole, ate some ice cream, and stuffed s'mores in our faces. Then, before we knew it, we were being sent off in my dad's little red Mini Cooper. We drove away, sort of dumbfounded it was all over, but glowing with happiness and ice cream.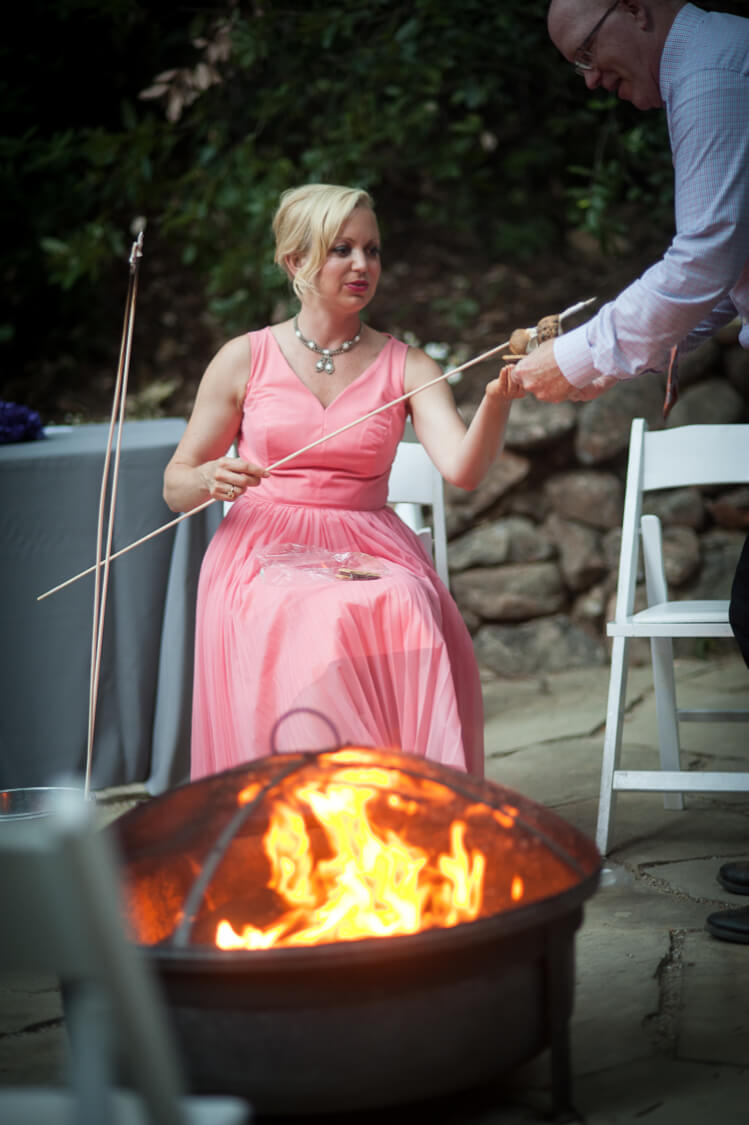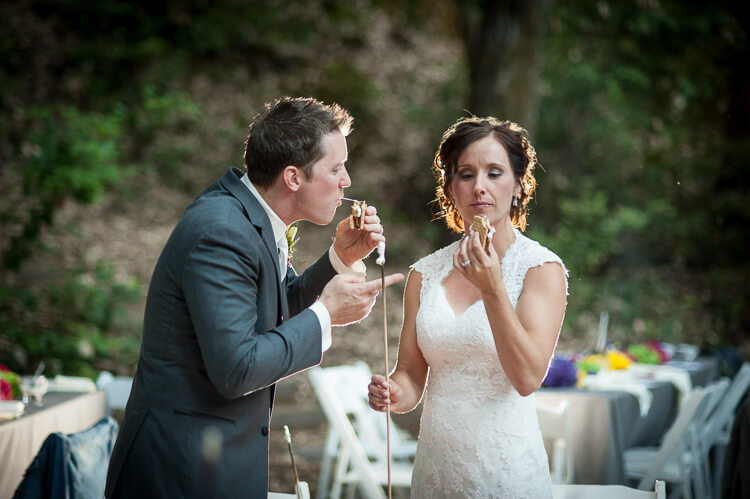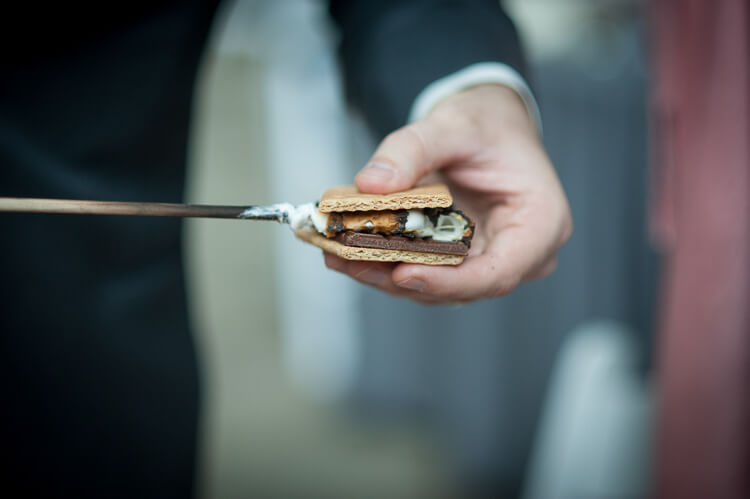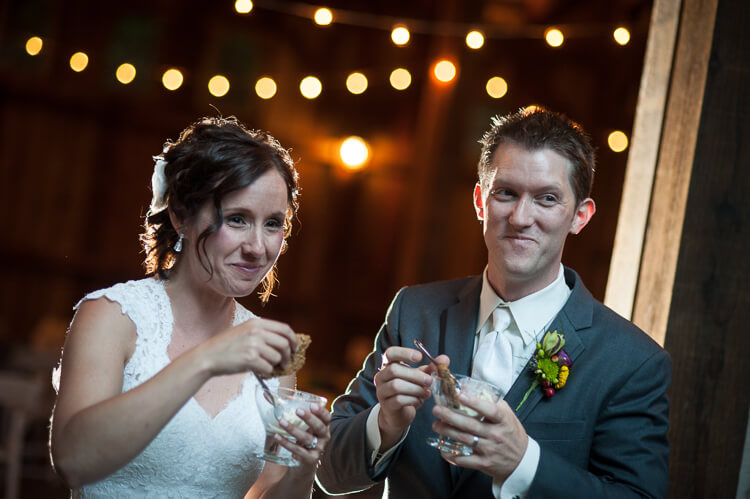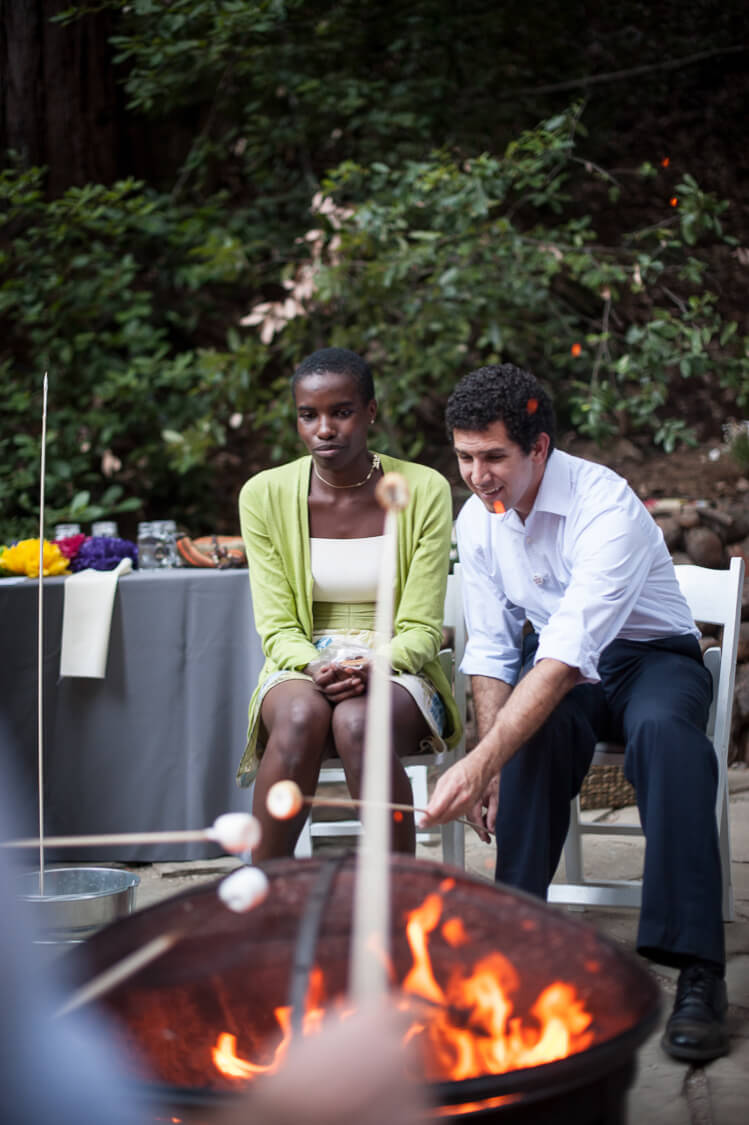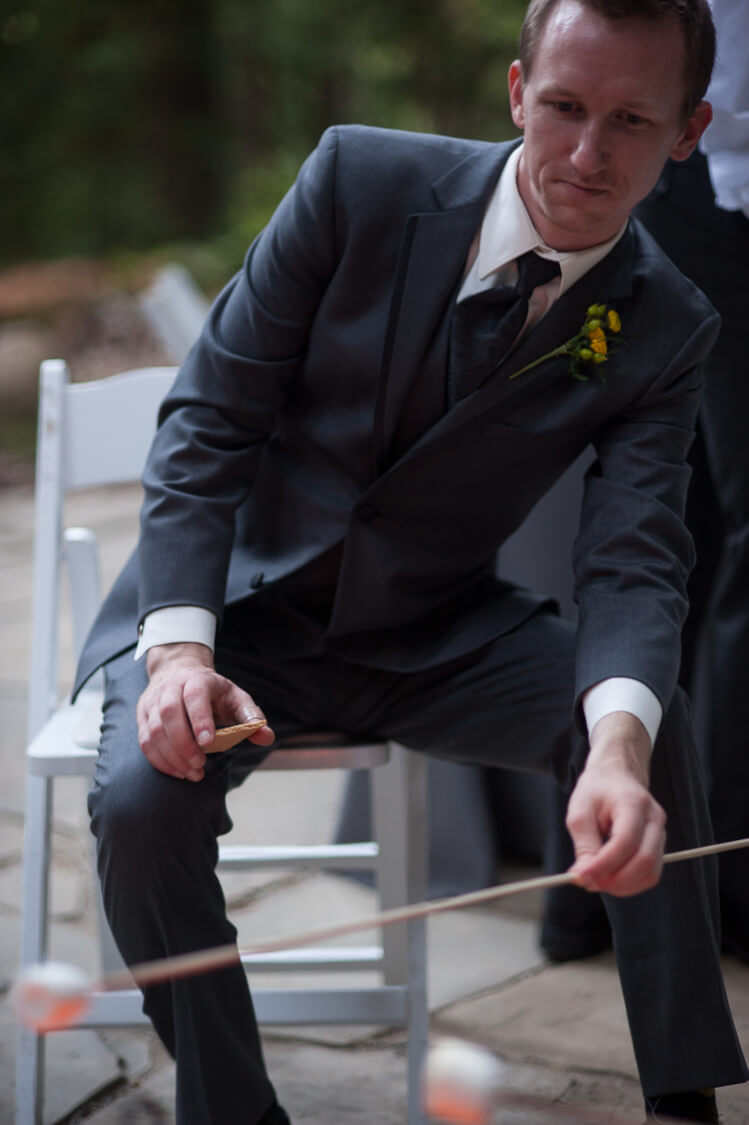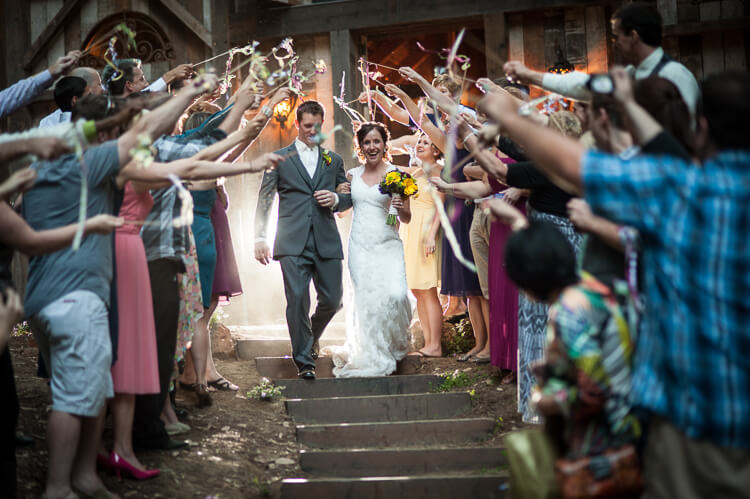 And the next day we were off to Europe! You can read all about our epic jaunt around Europe, starting here in Sweden. Hope you enjoyed all the details of our big day!