Get your kid ready for school with these awesome back to school crafts and SVGs to make with the Glowforge! Many of these fun Glowforge school projects are also great for teachers and classrooms!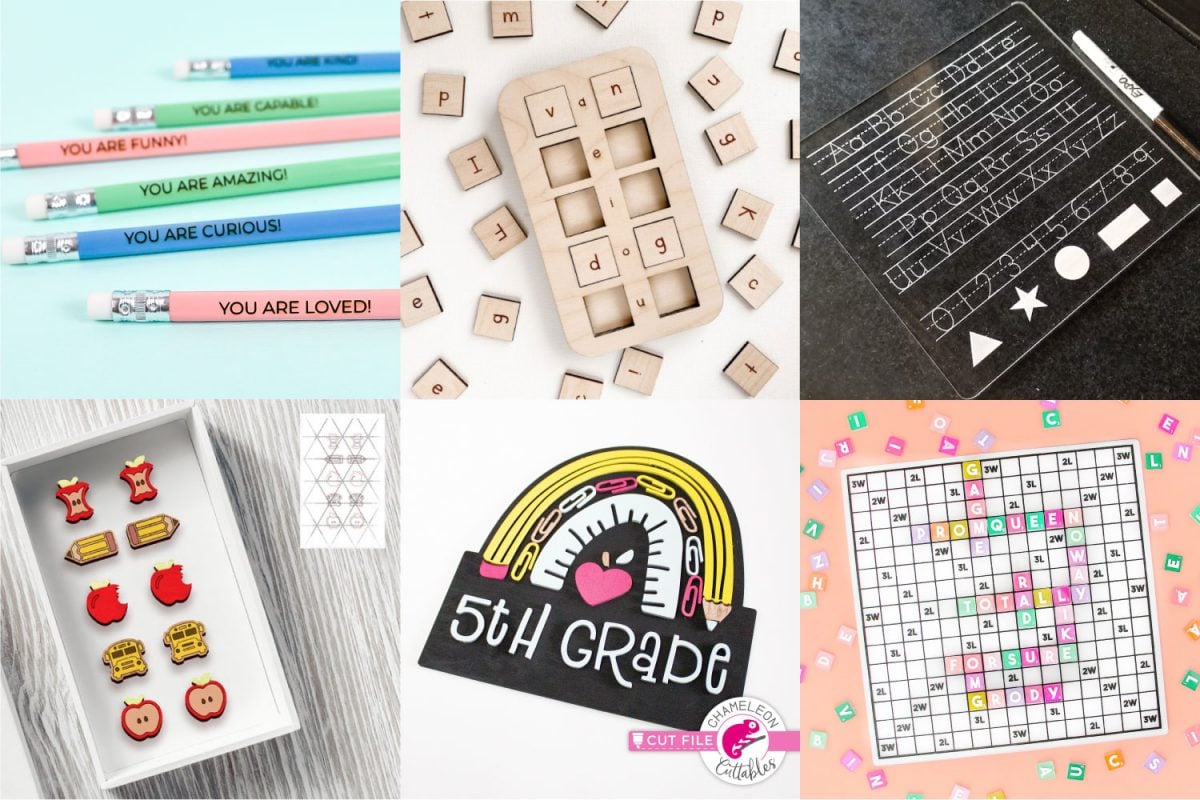 We're fully into back to school season! As kids make their way back into classrooms (or back to the dining room table, if you're homeschooling!), you may be thinking about doing some first day of school crafting!
Today I'm sharing a bunch of projects and SVGs that are designed specifically for the Glowforge or other laser cutter! From decorations to playtime to learning tools, here you'll find Glowforge school projects that are both great for parents and teachers to make for their kiddos or classroom.
Not sure what a Glowforge is? I wrote all about it in my Glowforge Overview: What to Know Before You Buy! You can also save up to $500 on a machine in that post!
Glowforge School Projects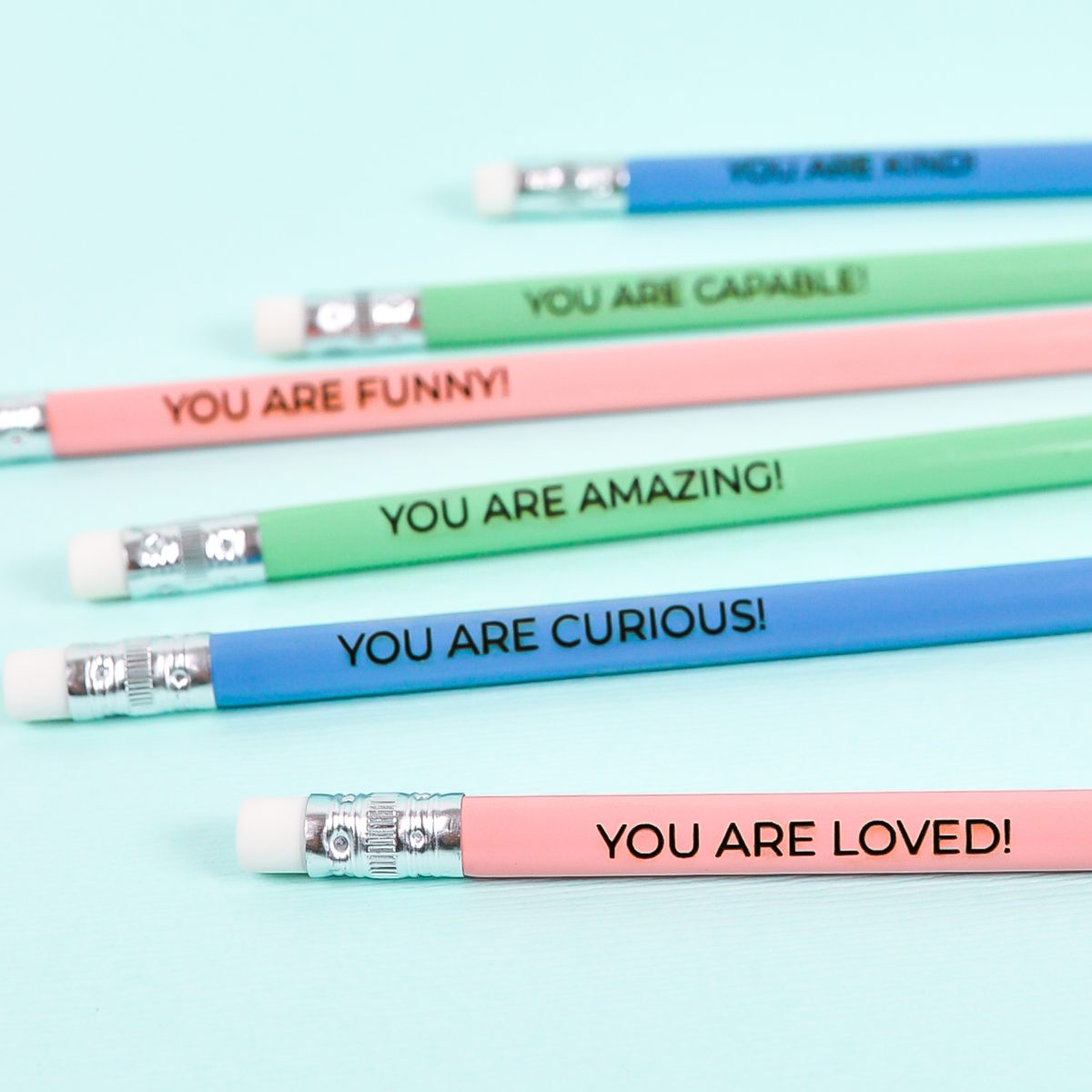 ENGRAVED PENCILS
Use your Glowforge and a pencil jig to quickly and easily engrave pencils! Engrave names, encouraging quotes, inside jokes, and more!
Read More…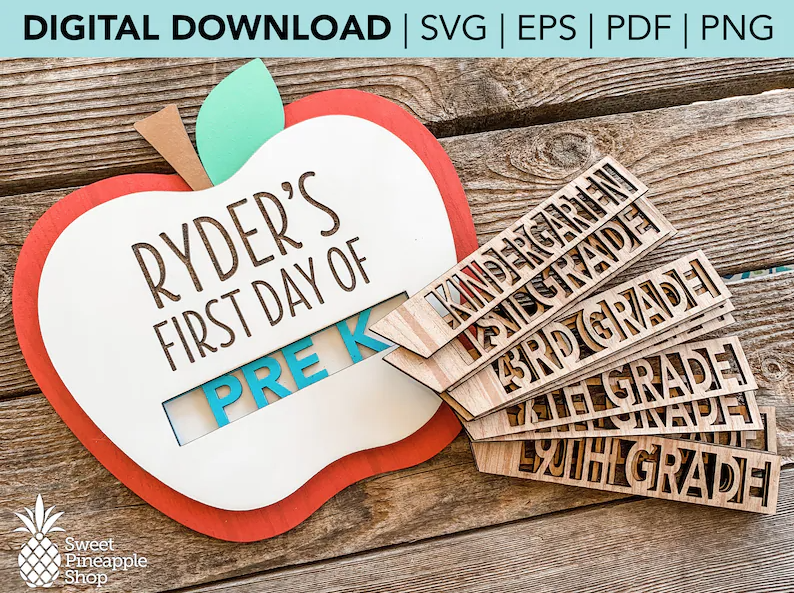 APPLE SCHOOL SIGN
This sign from Sweet Pineapple Shop grows with your child! Just slide out the grade level each year. Get the SVG to make it!
Read More…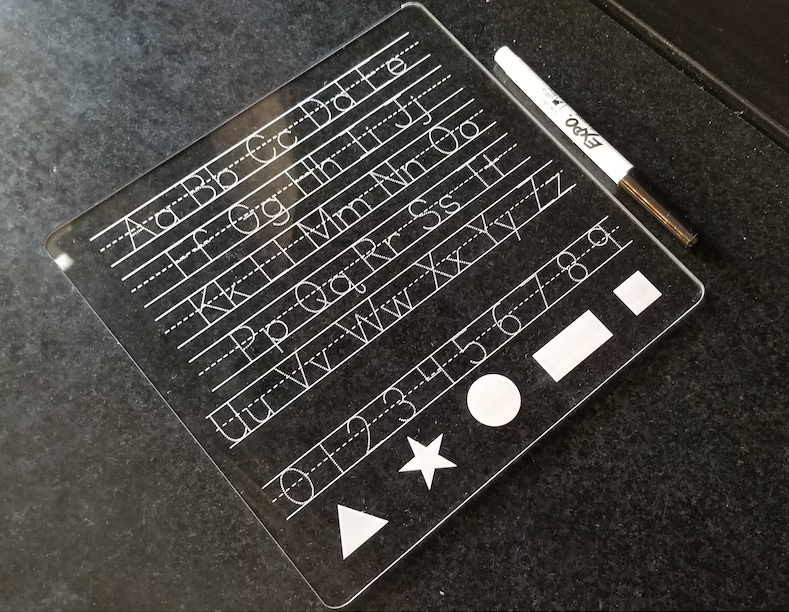 ACRYLIC TRACING BOARD
Use this SVG from Currie Customs to make your own acrylic letter tracing board! This reusable board is great for helping kids learn to write.
Read More…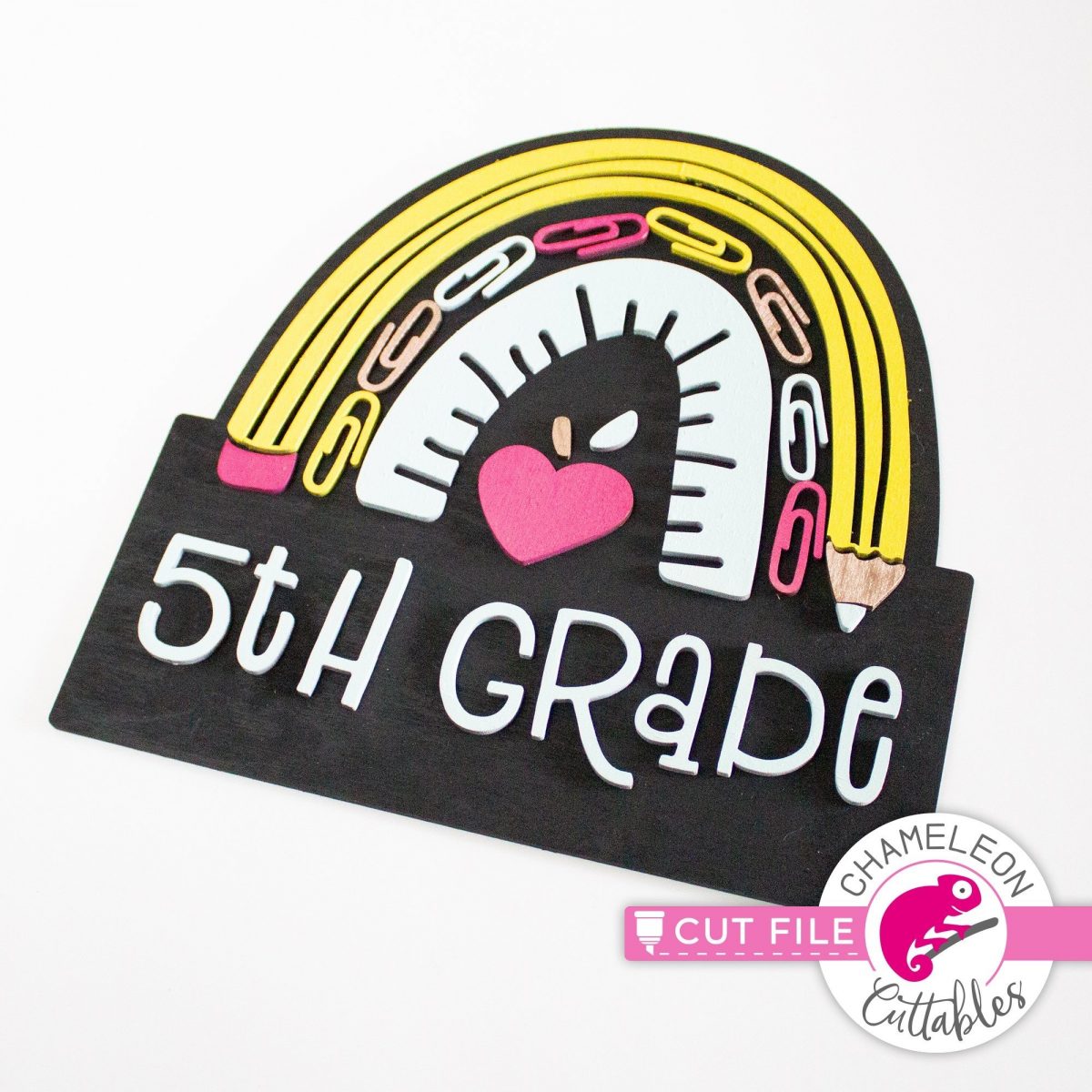 RAINBOW GRADE LEVEL SIGN
This cute rainbow school sign from Chameleon Cuttables is great for classroom doors or for kiddos to hold on their first day of school!
Read More…
VOWEL BOARD
Help kids learn to recognize letters and spell easy words with this Vowel Board from Home Creek Co! This SVG file is easy to cut out of wood or acrylic.
Read More…
SCHOOL STUD EARRINGS
Show your school spirit with these adorable school-themed stud earrings from Graphaolic on Etsy! Grab the SVG and make them yourself.
Read More…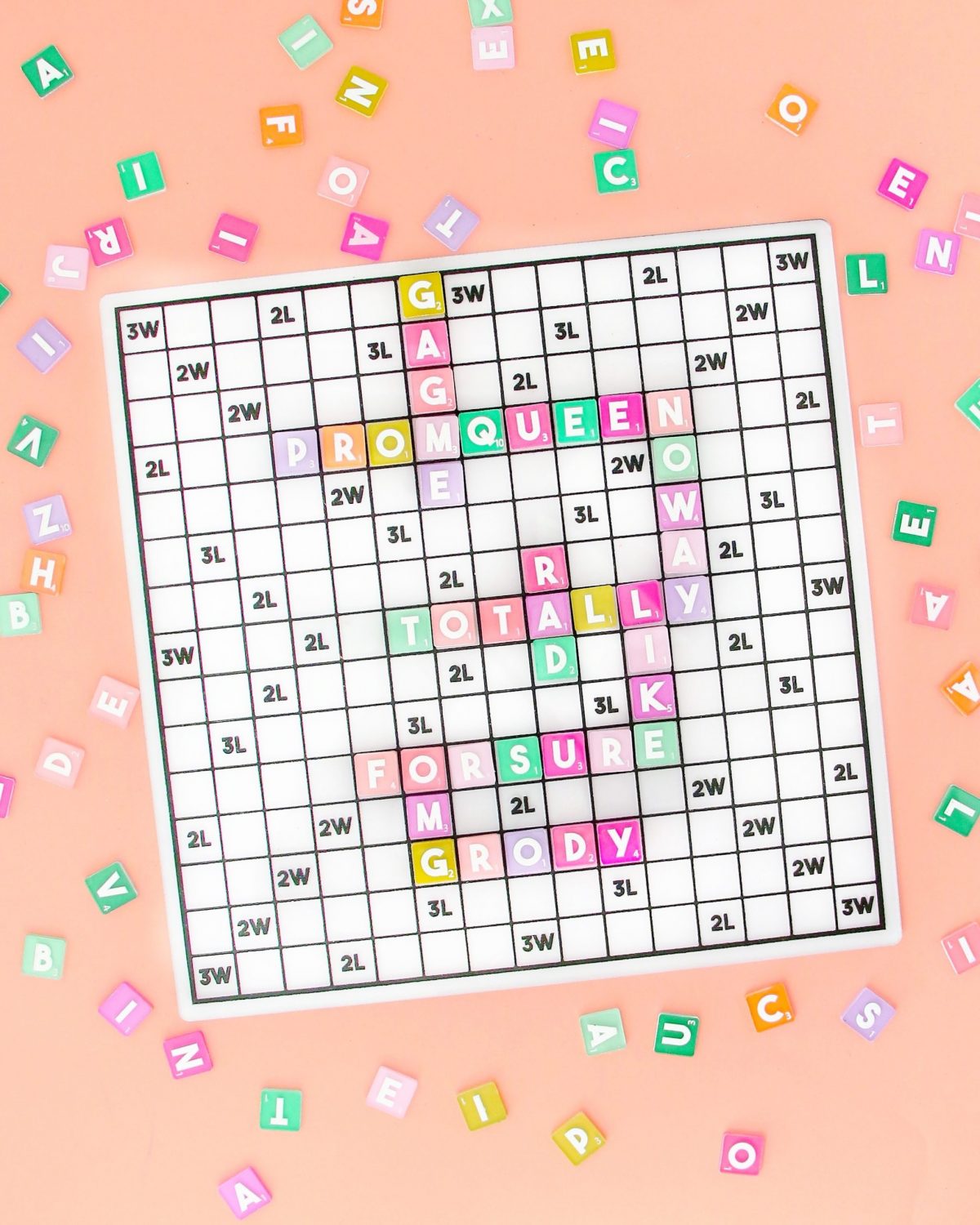 ACRYLIC SCRABBLE
Make learning fun with this DIY Acrylic Scrabble Board from A Kailo Chic Life! This is a fun way to practice spelling for older kids, plus it's SO cute.
Read More…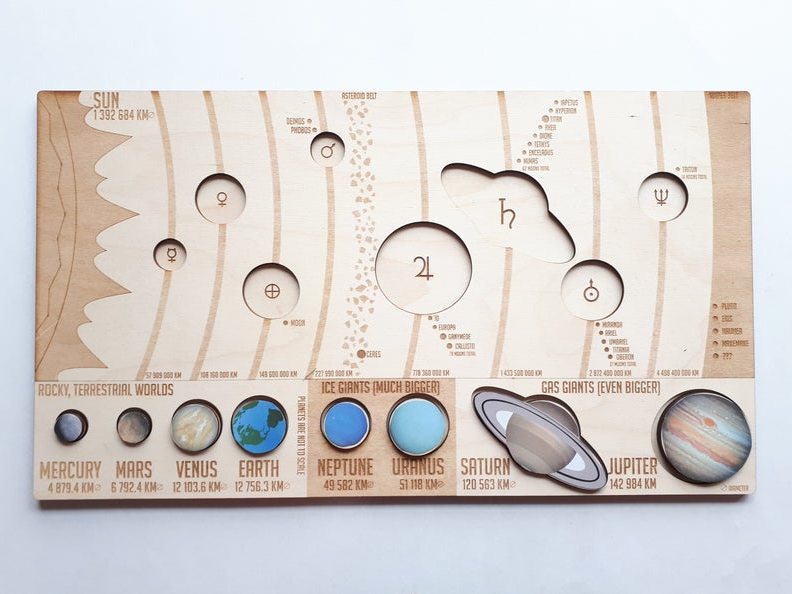 WOOD SOLAR SYSTEM
This detailed solar system SVG from Level Infinity is a great way to get familiar with our nearest planetary neighbors! Lots of information on this fun Glowforge project.
Read More…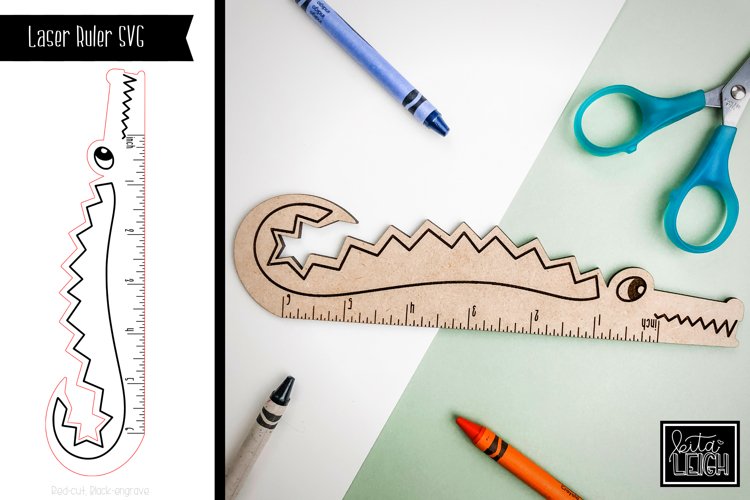 ALLIGATOR RULER
Make measuring fun with this cute alligator ruler from Kitaleigh! She also has a bunch of other cute animal rulers at Design Bundles.
Read More…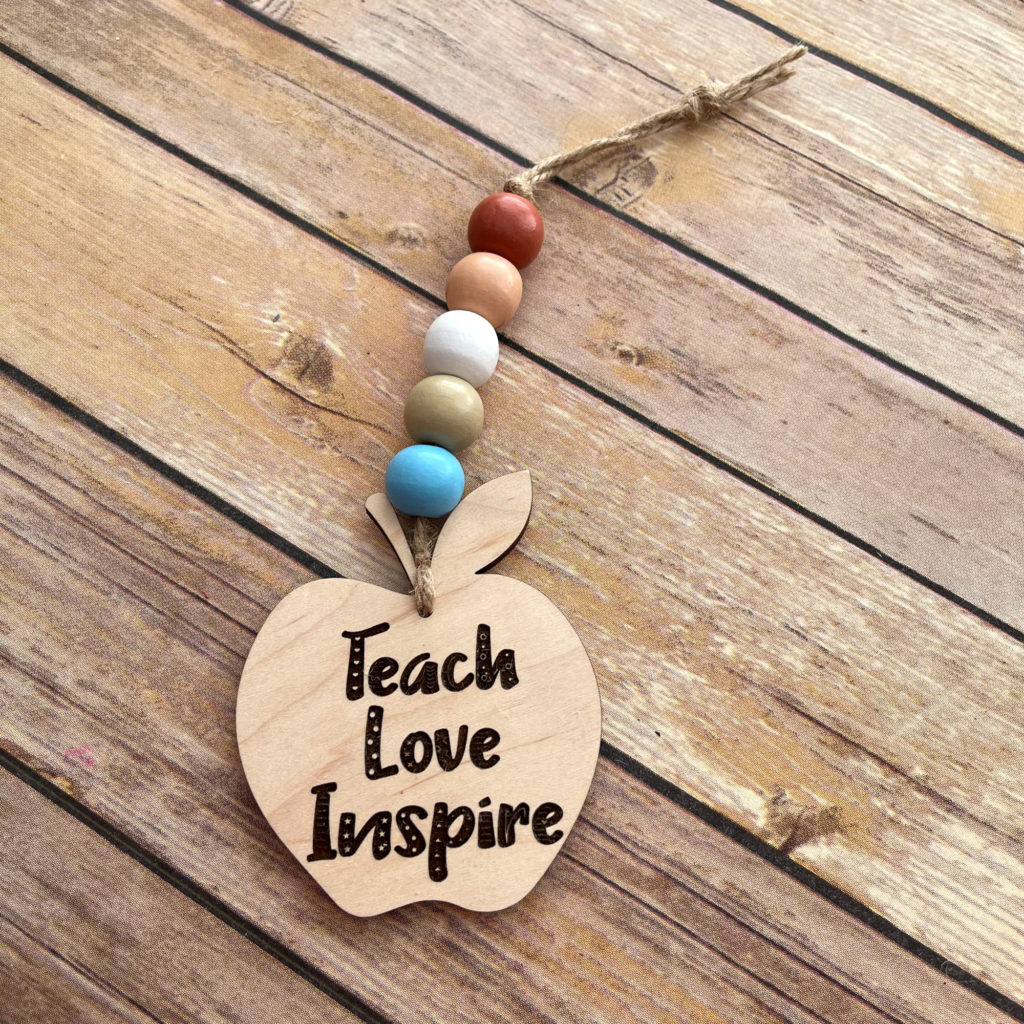 TEACH LOVE INSPIRE ORNAMENT
Celebrate your favorite teacher with this sweet Teach Love Inspire ornament from Sweet Berry Designs.
Read More…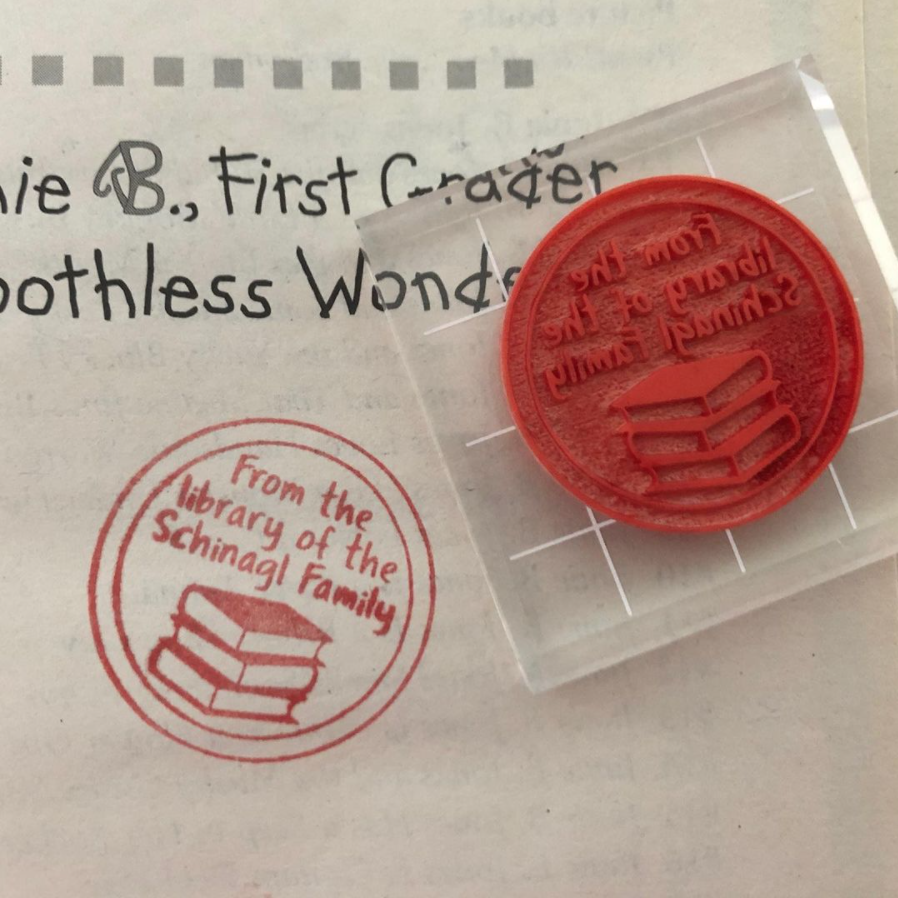 RUBBER STAMPS
Take any image and turn it into a rubber stamp with this tutorial from Made with a Forge! Perfect for stamping a teacher's name in books.
Read More…