This geometric pumpkin was so fun to make! See how to create this paint treatment on whatever you might want to paint.
Today is such a fun day because I'm teaming up with some of my blogger friends for a "Pumpkin Smasher" challenge. We each picked up this plain wood pumpkin from Hobby Lobby and did something different with it.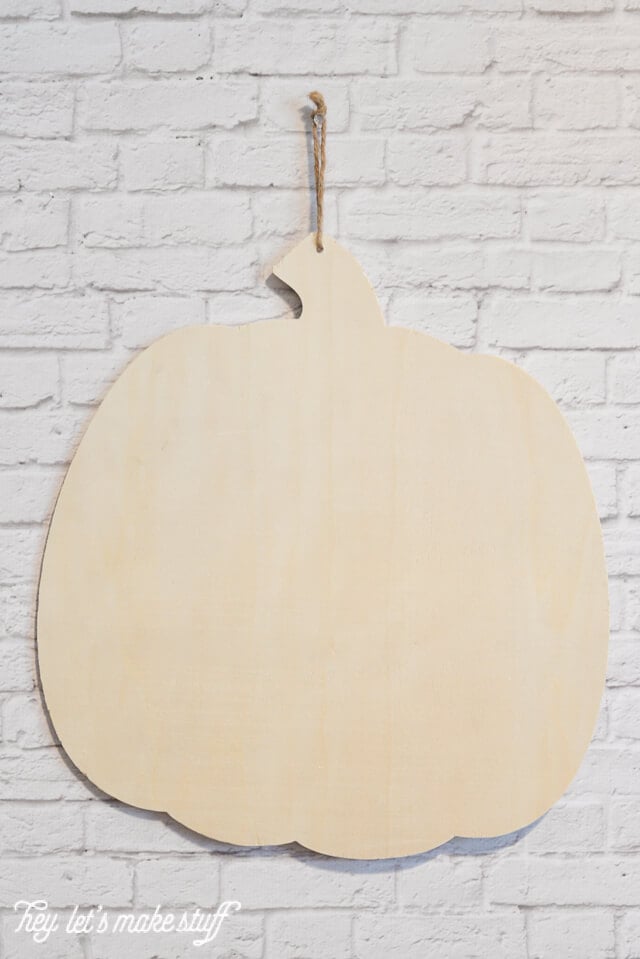 I've been wanting to try out painting geometric triangles for a while now. I knew it would require some patience and Frog Tape, but I thought it would be worth it in the end. So in between nap times, I taped and painted. And taped again and painted again. Repeat a bunch of times. And this is what you get!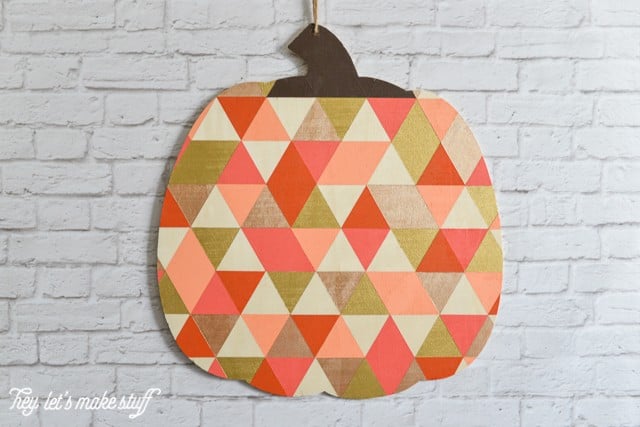 Not detailed enough for you? Here's how I got the look.
Supplies
Ruler with 60° line (like a quilting ruler)
Pencil
Directions
Using a pencil, draw horizontal lines across your pumpkin (or whatever you're triangle-ing). For this project, I used lines 2″ apart.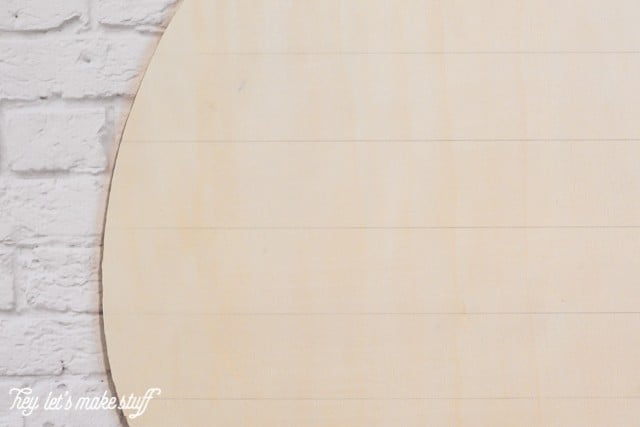 Using the ruler, put the line marked "60°" on one of the lines you already drew. You'll see that the right side of the ruler (or left side, depending on how you lay the ruler down) creates another edge of the triangle. Draw one line using the ruler, and then draw parallel lines that are also 2″ apart.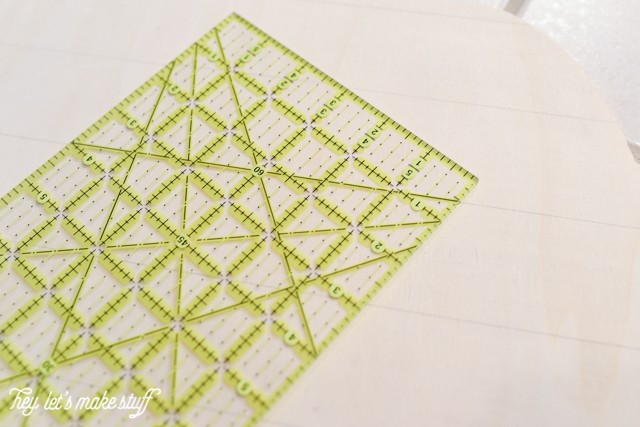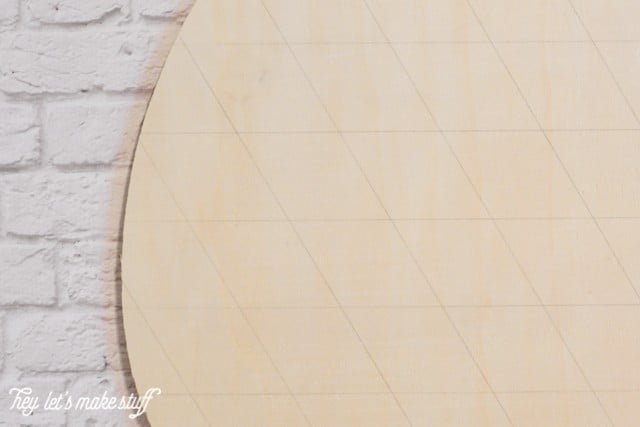 Turn the ruler, and finish making your triangles.
To create the geometric look, I taped off a bunch of the triangles with Frog Tape, making sure to press down the edges well. For a few, I kept two triangles right next to each other so it would look even more random.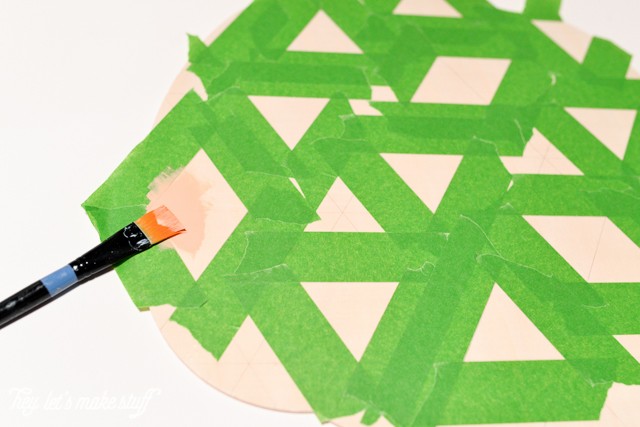 I did two coats and let it dry.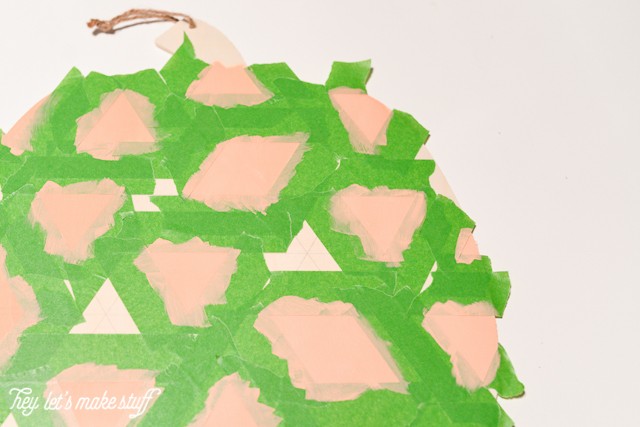 Then I peeled off the tape — this is what it looked like.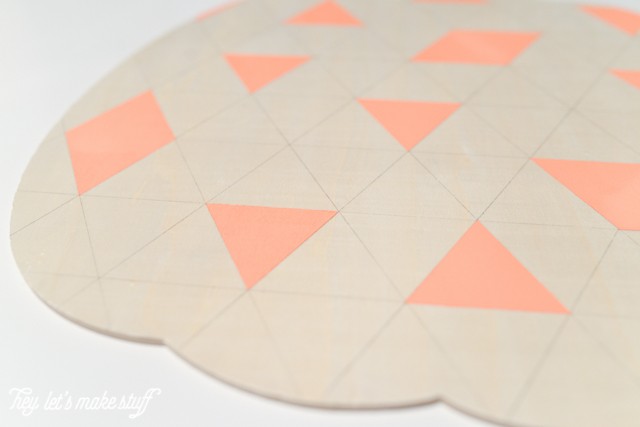 Then I taped of another bunch of triangles and painted them the next color. Two coats, let it dry, peel the tape off. And repeat, until you have all the triangles painted! I kept some of the triangles the raw wood of the pumpkin because I liked how it looked. You could paint every triangle if you prefer.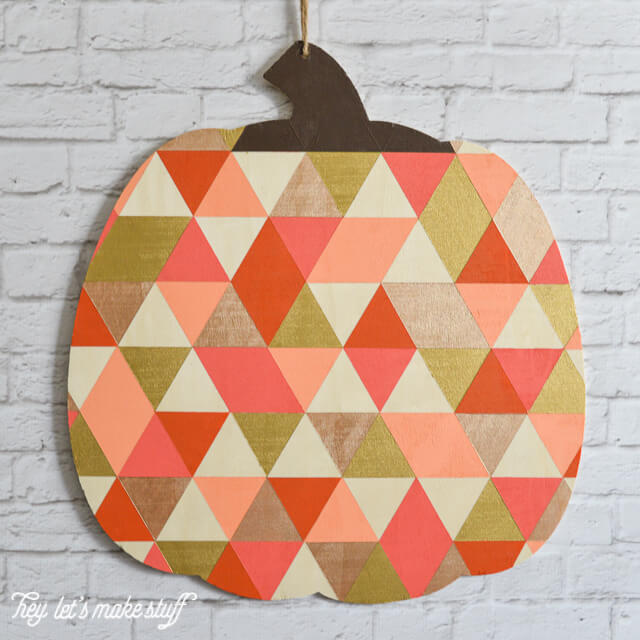 I started off by painting the stem green, but it was not at all right. Then I tried dark brown and was much happier with the result.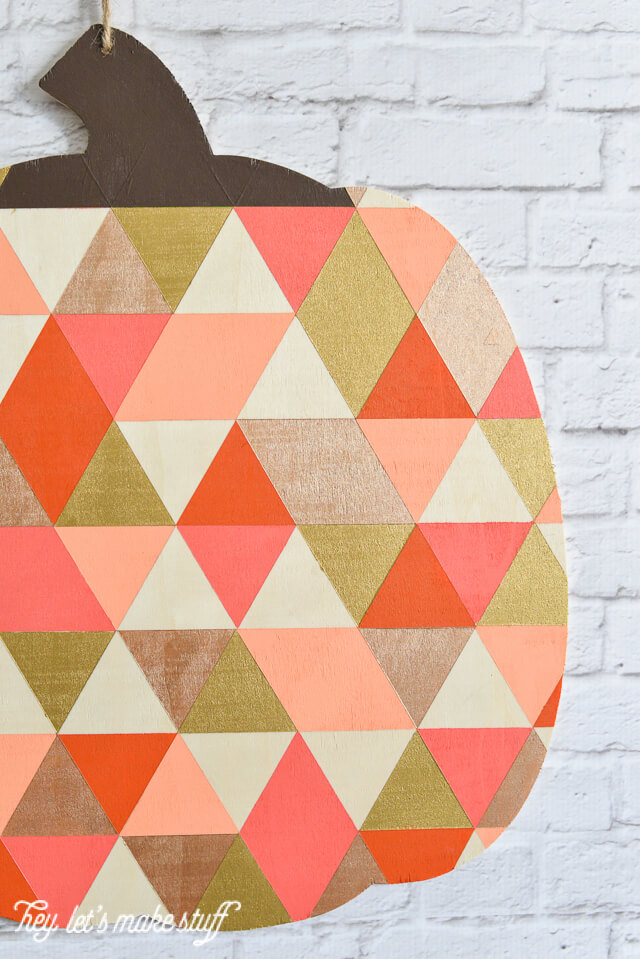 Two of the paints I used were metallic — a regular gold and a rose gold. I love how they catch the light.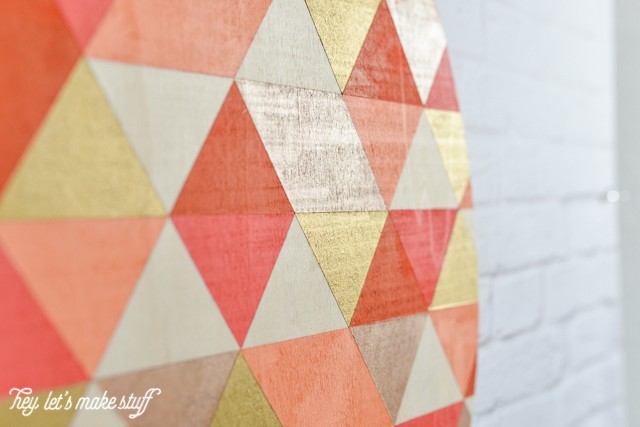 I'm kind of obsessed with how this turned out. The Frog Tape creates such clean lines and I had to do very little touch up. It makes me want to tackle a project on a much larger scale, like a wall. I can't wait to give it a try!