Add a festive pop to your patriotic parties with these tulle fireworks! Perfect for the Fourth of July and Memorial Day.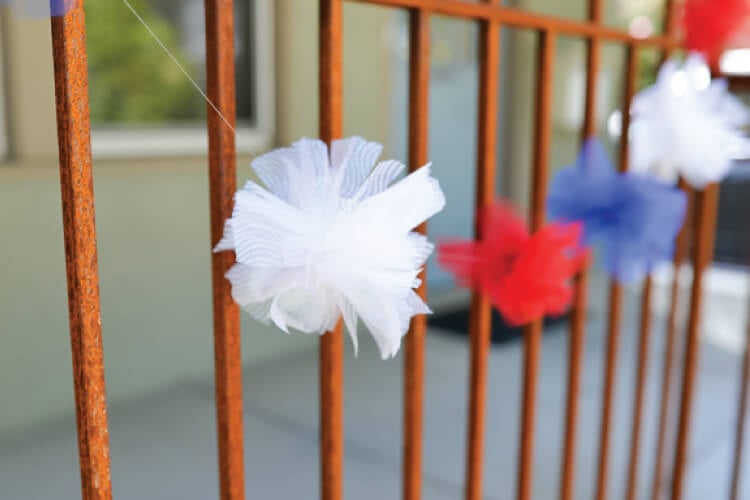 Looking for an easy, festive decoration that works for pretty much any patriotic party? Try these tulle fireworks! They are light and airy and are beautiful when strung along a porch or above a table.
Here's how to do it:
Tulle Fireworks Supplies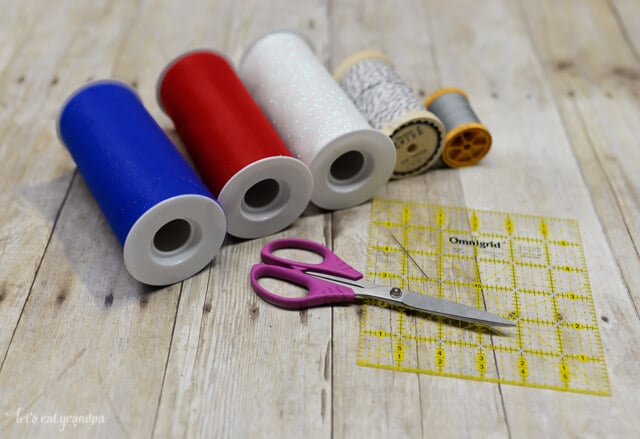 6″ tulle (the kind that comes on a spool)
6″ wide piece of scrap cardboard or plastic (I used a 6″ ruler I have)
String, thread or ribbon
Scissors (I love this micro-serrated pair for cutting tulle…and fabric…and felt. My favorite pair of scissors.)
Neutral thread, clear thread, or fishing line
Needle that fits your thread
Tulle Fireworks Directions
Cut a length of tulle approximately 8 feet long. You could also cut more (fluffier fireworks) or less (thinner fireworks)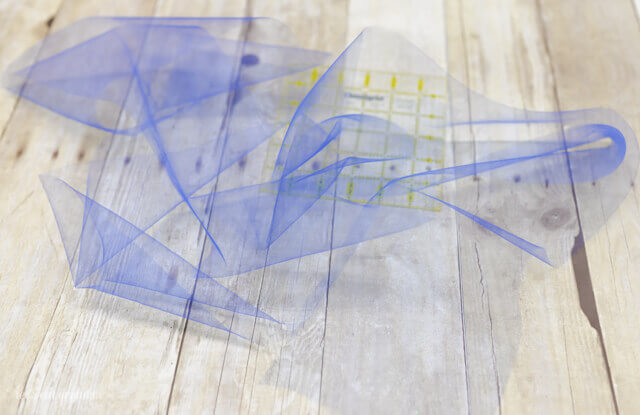 Wrap the tulle around the cardboard / plastic.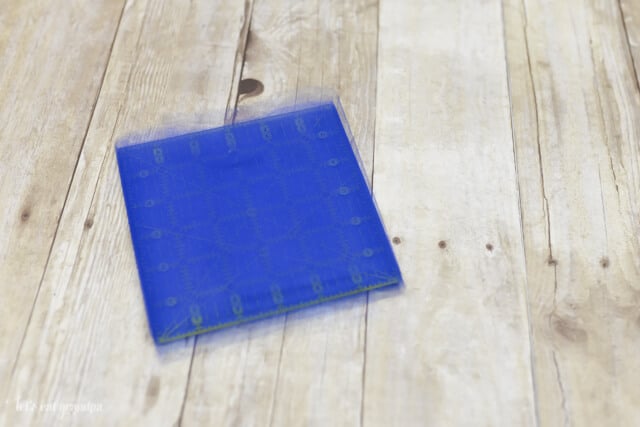 Slip the tulle off the cardboard / plastic.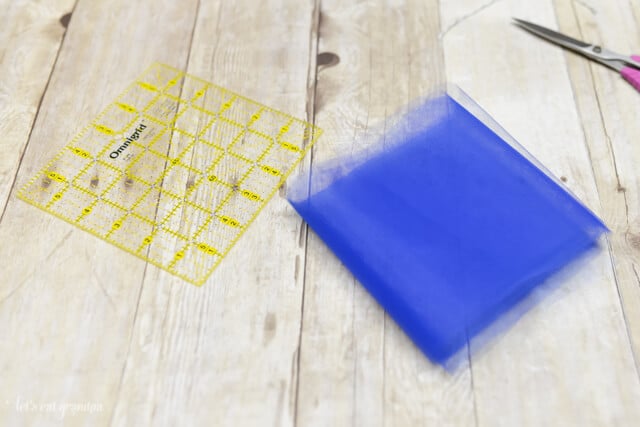 From the top and bottom edges, gather the tulle. Tie your string/thread/ribbon around the center and pull tight and tie.
Cut the folded edges of the tulle to separate the layers.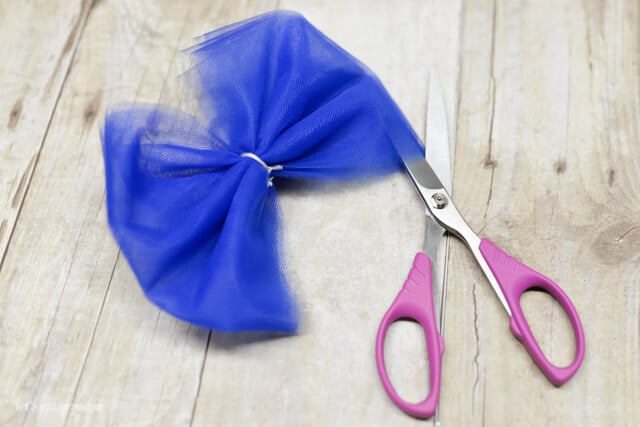 Separate the layers to start making the firework. As you fluff, cut into the tulle to help make it more poofy.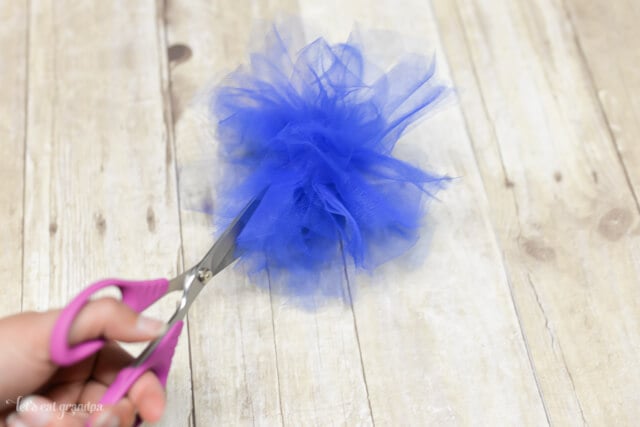 Ta da!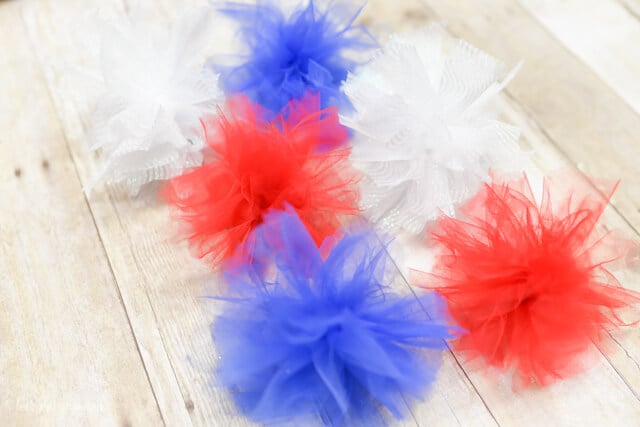 For the Fourth of July, I made mine in red, white, and blue.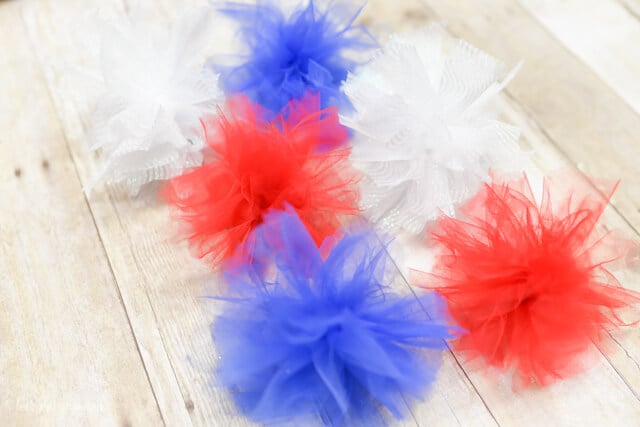 I used sparkly white tulle, which was kind of an awesome glitter nightmare. I love how they turned out, but glitter was everywhere.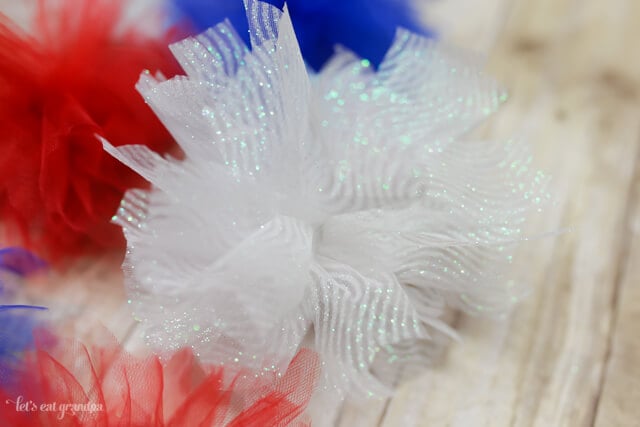 You can also choose to make the fireworks into a garland. Cut a length of thread as long as you'd like your garland. Thread your needle and push it through the center of each firework (you can see the needle coming through the center of the red firework below). To keep them from sliding around, loop back around and pull the thread through the firework a second time.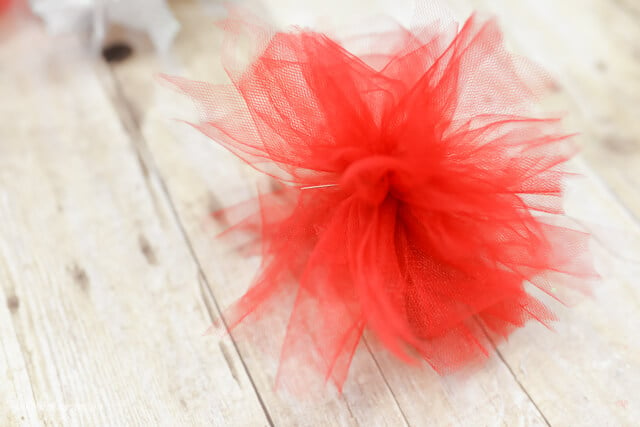 And hang! Instant party!