Before you know it school will be back in session! Get those little students of yours ready for all those cute and memorable first day photo ops with this fun First Day of School SVG Bundle.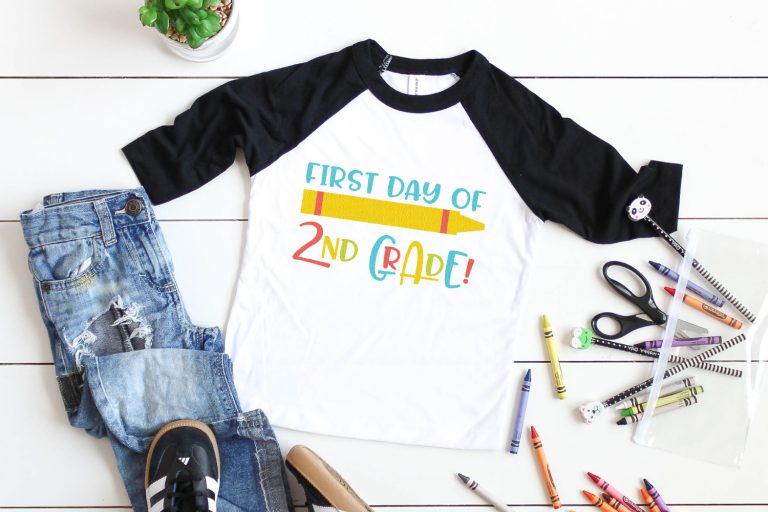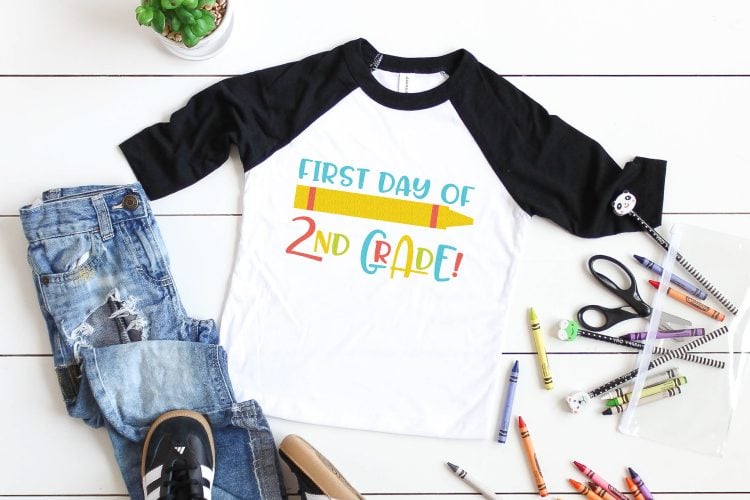 Want to save this post to reference in the future? Enter your email below and we'll send it right to your inbox!
The first day of school has all the feelings. Crying kids who don't want to go, crying parents about to send off their littles for the first time, excited teachers, ecstatic parents who have been down this road a time or two, and everything in between. The beginning of each school year is full of potential and energy. As a parent you can hardly wait to see how your child will grow and learn during the year. So much can happen!
My boys experienced their first year of preschool last school year and I am still in disbelief that they are old enough to start Pre-K this year! How did these tiny little babies grow up to be rough-and-tumble boys so eager to learn, explore, and just be themselves!? School has been so good for them and this coming year is going to be a blast! They are so ready…and so am I! Summer is long…you feel me, right?
I am already planning all the photos in all the places with all the smiles. (Please, oh please let there be smiles!) I know I won't be the only eager parent out there snapping one million pics. Own the day! We've earned it.
Make sure your little student is ready to shine with this First Day of School SVG Bundle. From preschool to 6th grade and even the "First Day of Teaching", these colorful and fun cut files are perfect for all those first day pics and memories.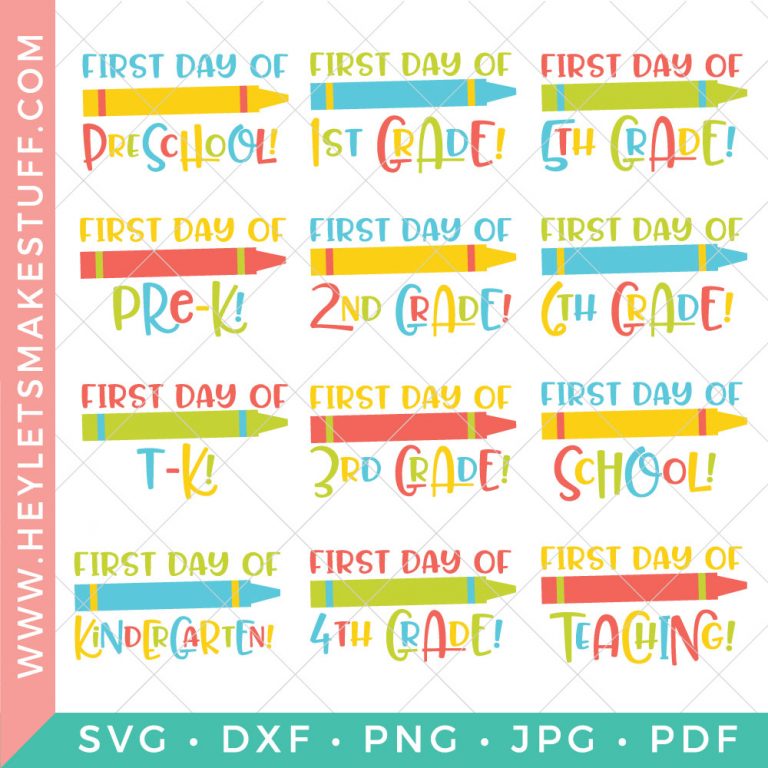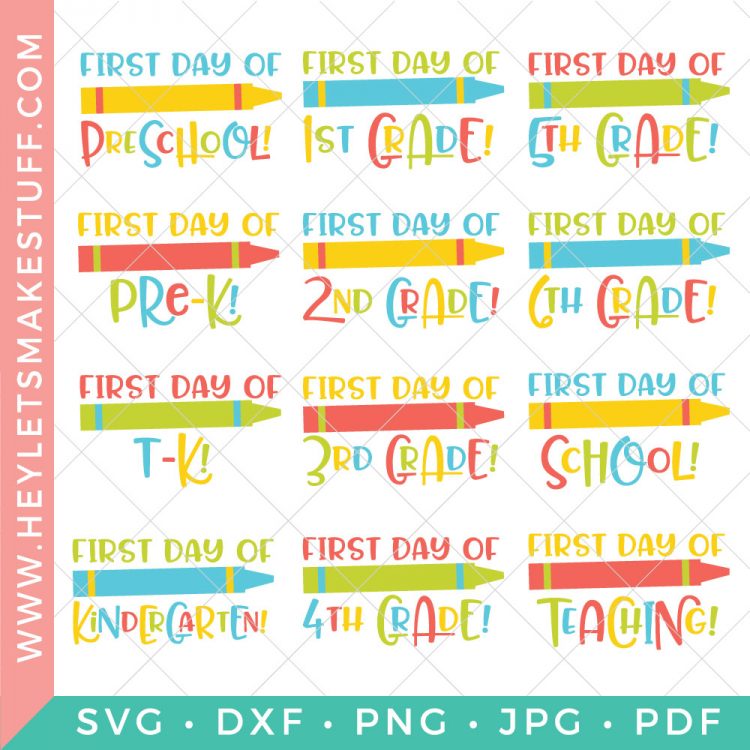 School is coming soon and so are the pictures! This First Day of School SVG Bundle is full of cut files to make your pictures memorable and fun. You can also check out my grade level "School Squad" SVG bundle!
Download the First Day of School SVG Bundle Here
This file was free until 8/9/2019. Now you can get it in our shop! If you want to be notified of flash freebies, join our mailing list!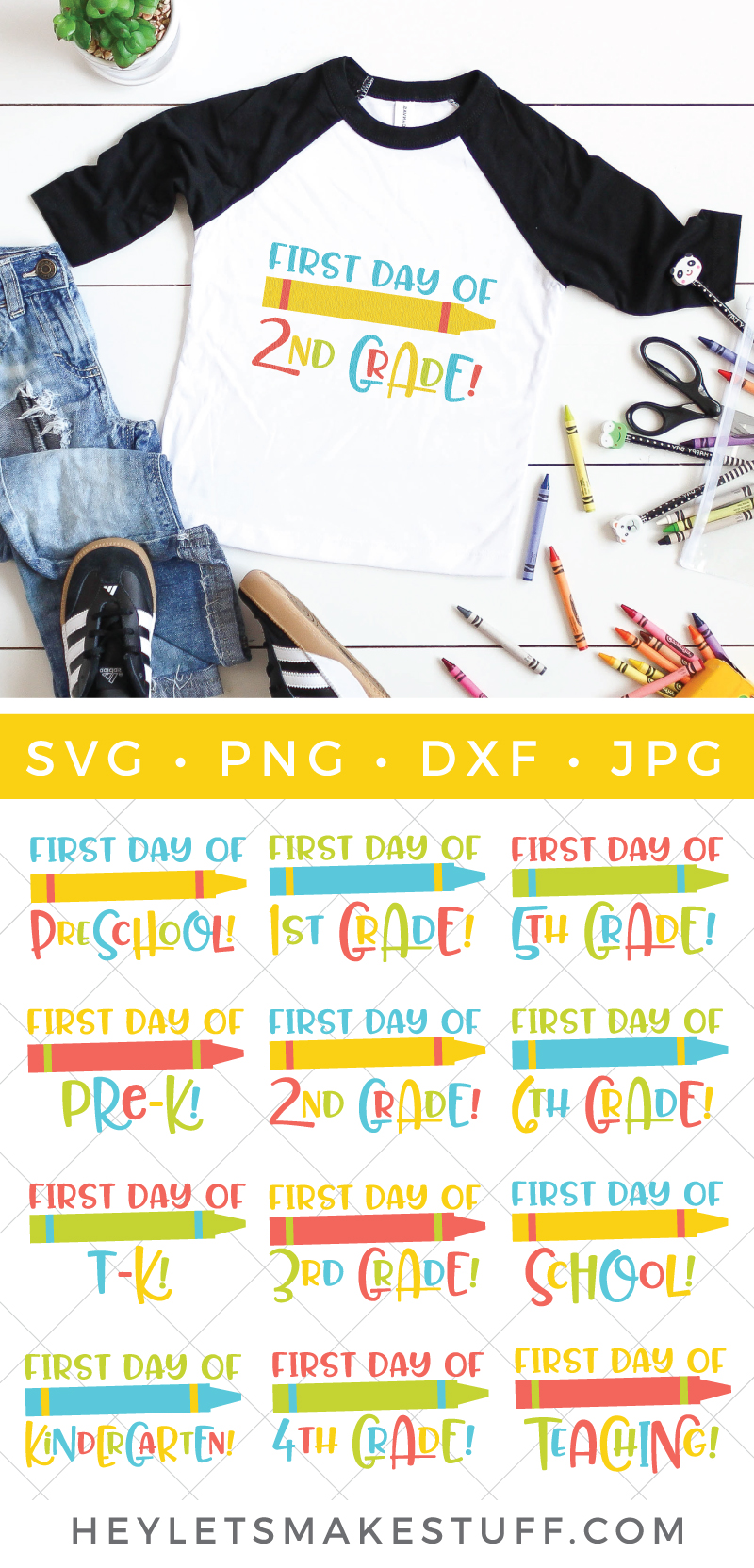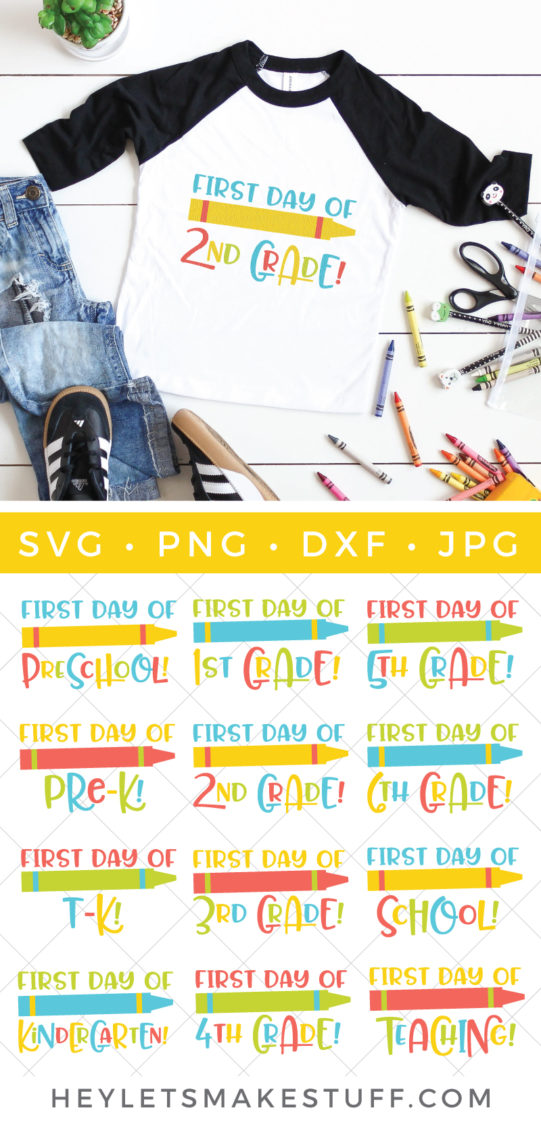 Are You Ready for School?