Cut these delicate fall leaf candle wraps on your Cricut or other cutting machine, and use them for fall or Thanksgiving table decor, on your mantel, or anywhere else you have yummy fall candles in your home!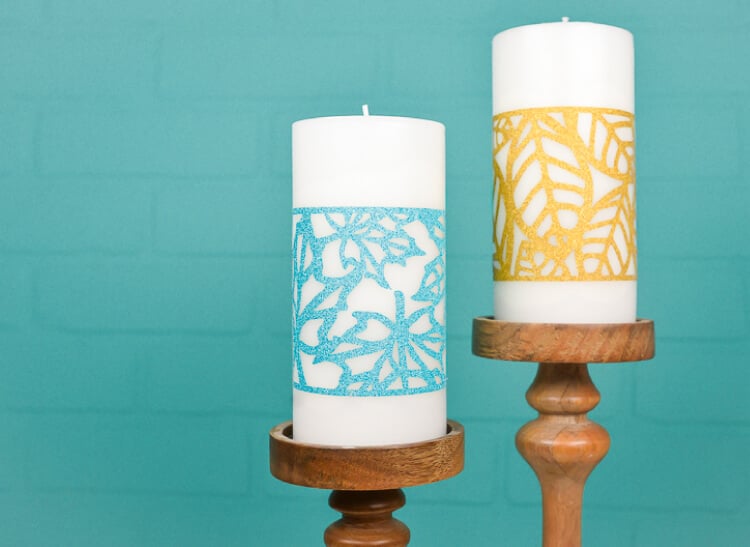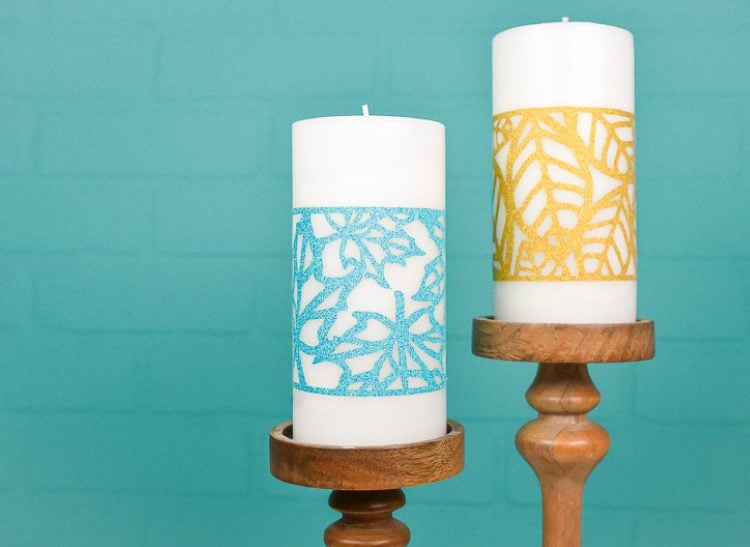 These candle wraps are a gorgeous fall DIY project that will add another layer of dimension and visual texture to your fall decorating! Even better, it's so easy if you have a Cricut! Just cut out the files in your desired material, wrap around your candles, and you're good to go. There are two different styles in two different sizes, plus three single leaves for using however you'd like!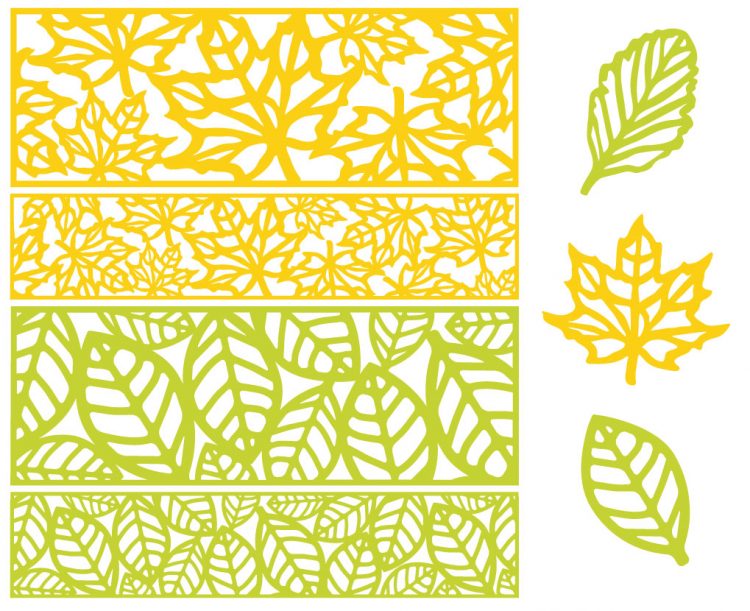 Fall Leaf Candle Wraps Supplies
Download the Free Fall Leaf Candle Wraps File under SVGs C60
This file can be found in my Free Craft Resource Library. The file number is: C60.
Want access to this free file? Join my FREE resource library! All you need is the password to get in, which you can get by filling out the form below!
Fall Leaf Candle Wraps Instructions
These candle wraps are designed to be used on standard 3″ pillar candles. If you are using them on larger candles, you can use math to figure out how to make them the right size. If you're unsure, the radius of the candle is half the width. So if it's a 4″ pillar candle, the radius is 2. The calculator will then spit out a number — use that as the width of your candle wrap, adding 1/4″ or so as overlap to glue (if you are using an adhesive material such as vinyl, this overlap is unnecessary). Because of the detailed nature of these files, I wouldn't recommend cutting them for a candle smaller than 3″ wide.
Cut out your candle wraps on your Cricut and weed out the negative material. Carefully peel up the candle wrap off the backing material and wrap the candle wrap around your candle. If you're using a non-adhesive material, use a thin line of glue to secure it (if no one will see the back of your candle, you could even use tape!). Make sure it doesn't glue directly to the candle. Voila! You could also use flameless candles if you'd like.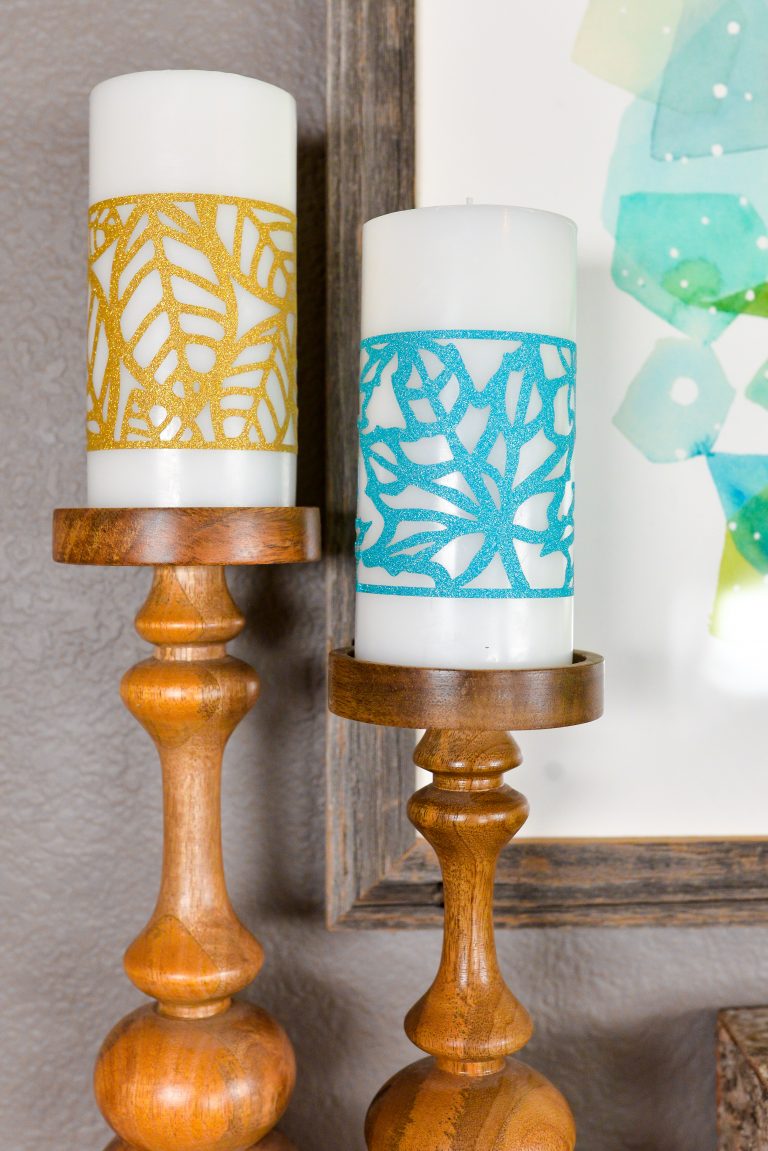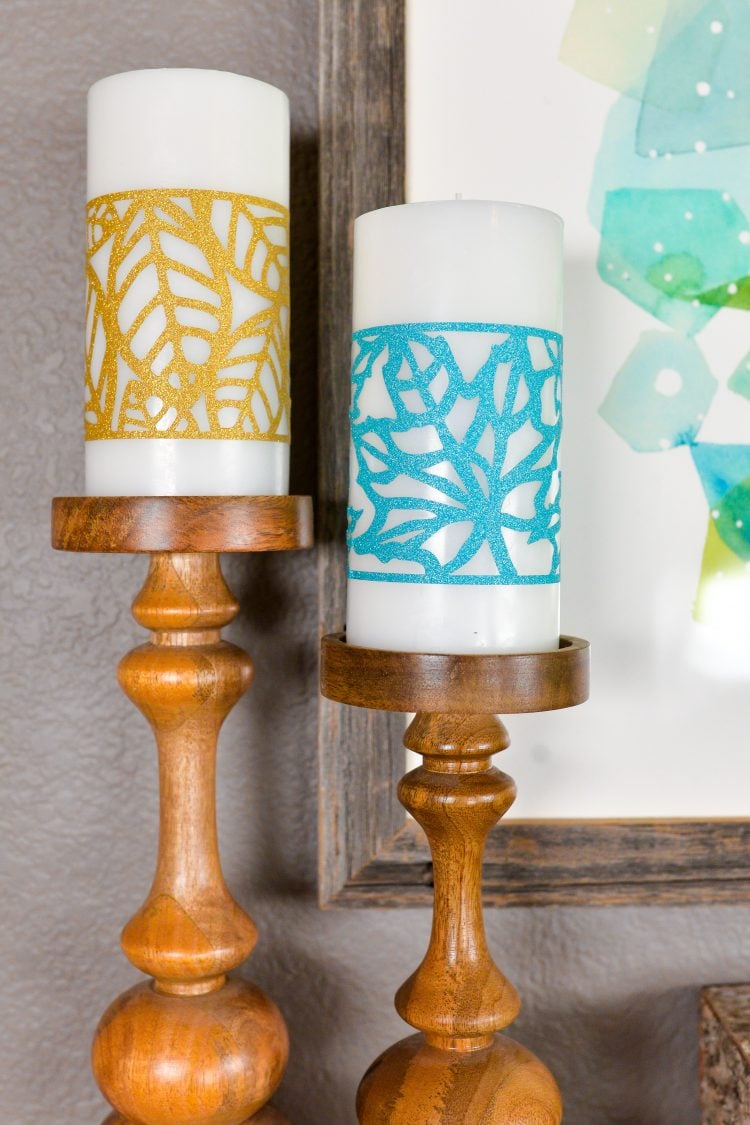 Get Pillar Candles for this Project