Show the world how much you love your furry four-legged family members with these cute Cat Mom and Dog Mom cut files and clip art! Includes Rescue Mama and Fur Mama, too!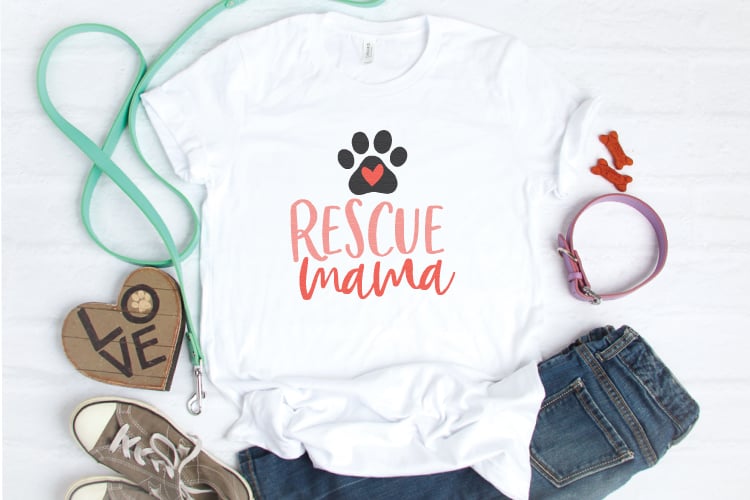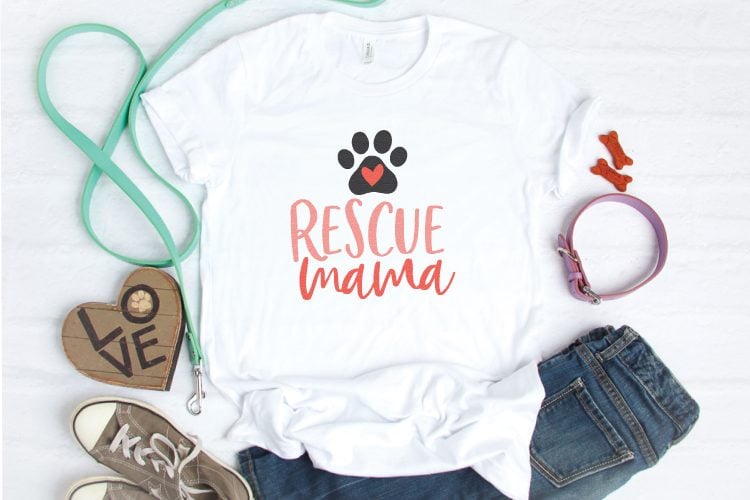 Raise your hand if you're a fur mom! We have a giant furball at home named Gunnar. He's a Bernese Mountain Dog and has enough fur on him to make six or seven normal dogs. He was our first "baby" and is often more like a toddler than my actual toddlers! My boys love Gunnar—often you'll find them leaning up against him like he's a big furry ottoman. His name was one of the first words they ever said!
They are also obsessed with "kitty cats"—unfortunately I'm pretty allergic to cats or maybe we'd get one for them. In the meantime, they love to watch the neighborhood cats wander around—if the cats are out and about, time pretty much stops while they watch them!
This week's Flash Freebie celebrates our fur babies with four cute pet-related cut and clip art files! You'll get Cat Mom, Dog Mom, Fur Mama, and Rescue Mama. These are perfect for celebrating your favorite four-legged friends on t-shirts, tote bags, bandanas, and plaques. You can also use the paw print and the bone separately on projects!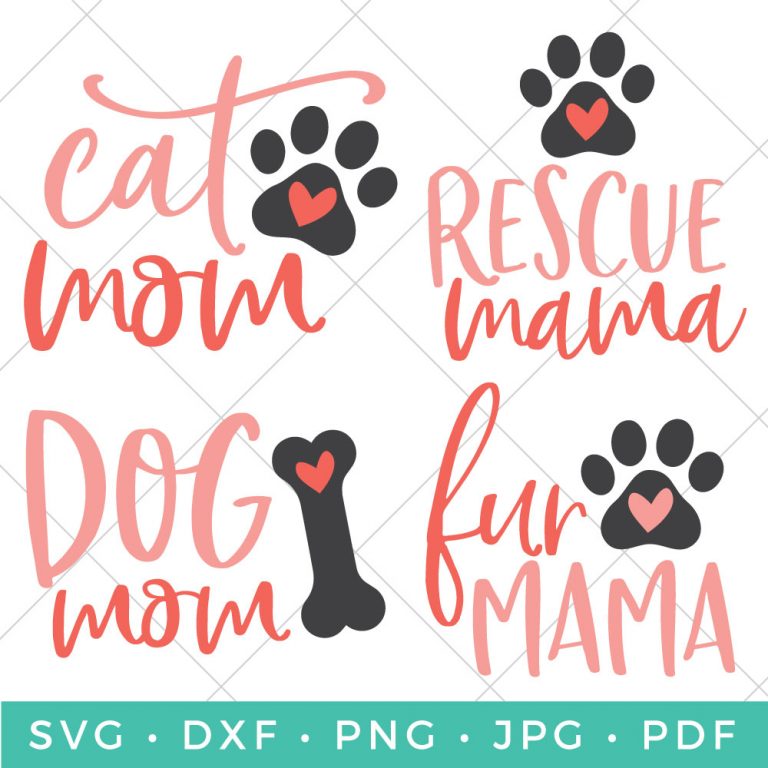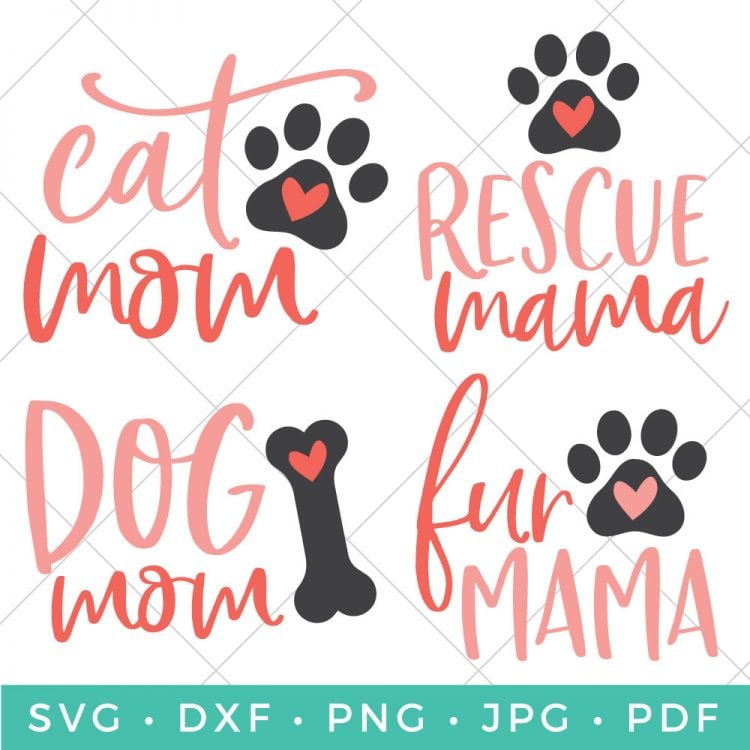 I also made a Cat SVG Bundle and a Dog SVG Bundle for more pet fun!
Download the Cat and Dog Mom SVG Bundle Here
This file was free through 9/14/18. Now you can get it in our shop! If you want to be notified of flash freebies, join our mailing list!