Birthdays only come around once a year—celebrate big with this fun and festive Birthday SVG Bundle! Four cut and clip art files to create the perfect birthday.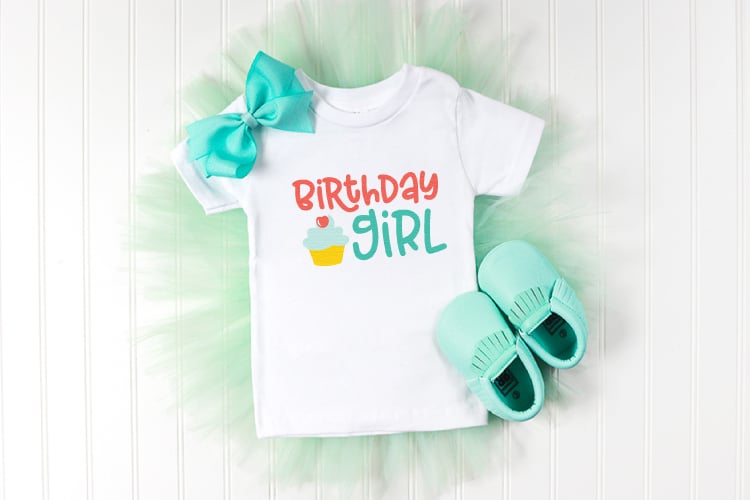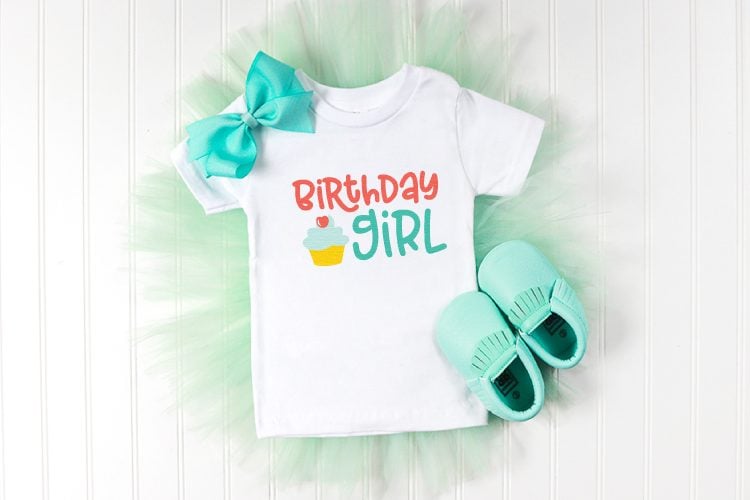 Want to save this post to reference in the future? Enter your email below and we'll send it right to your inbox!
For a while, birthdays as an adult were pretty boring. Who throws a party for 34? Not me. But now that I have kids, birthdays have become such a fun and happy time again! It's reminding me of the joy of having friends over, too many sweets, and the anticipation of presents, piñatas, and all sorts of other birthday fun.
If you have a child (or heck, even yourself or another adult) who is turning another year older, you'll definitely want to grab this set of four birthday SVG files! We have a bright Happy Birthday file, plus Birthday Girl and Birthday Boy, and a The Party Starts Here file as well. As with all my cut files, you can also pull the elements apart and use them individually—you know that cupcake would look adorable on a onesie! And of course, you can change the material colors to suit your taste! Also make sure to check out all sorts of other FREE birthday SVG files to cut on your Cricut!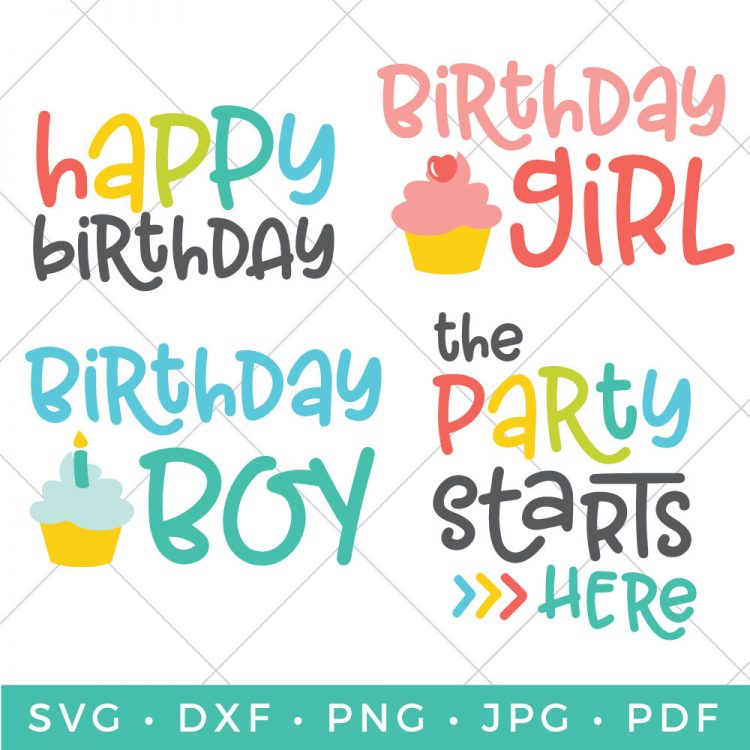 Download the Happy Birthday SVG Files Here
This file was free through 8/31/18. Now you can get it in our shop! If you want to be notified of flash freebies, join our mailing list!
Also check out my Birthday Party SVGs, Birthday Cake SVGs, and my free Birthday Squad SVG!