Use your Cricut Scoring Wheel to create these easy 3D paper stars. Perfect for party decorations, nursery decor, and Christmas decorating!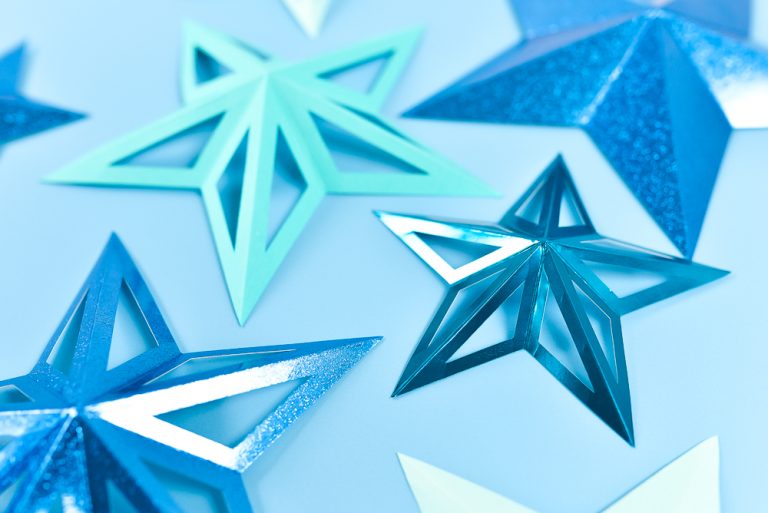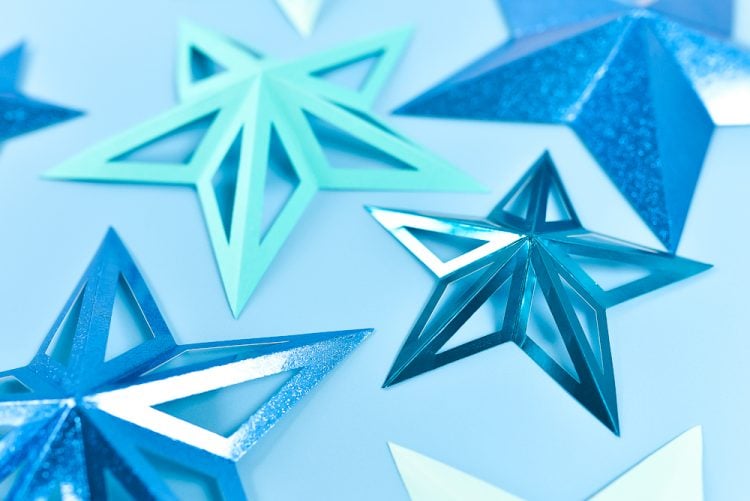 This post is sponsored by Cricut.
If you haven't noticed, I am in love with my Cricut Scoring Wheel. Dare I say it? It might be my favorite tool for the Cricut Maker's Adaptive Tool System, even more than the Rotary Blade and the Knife Blade. As a paper-crafter at heart, the Scoring Wheel really makes paper projects, particularly 3D projects, so much easier because it gives you razor-sharp creases in all sorts of materials! You can read all about using the Scoring Wheel here.
Today I wanted to share an easy paper craft that you can make using your Scoring Wheel. If you're a little nervous about getting started, these 3D paper stars are the perfect place to begin. All you need is some cardstock and your Cricut Scoring Wheel!
I tested both uncoated and coated paper when making these stars. The uncoated paper was perfect using the Single Scoring Wheel, but I was a bit skeptical of using the Double Scoring Wheel for the coated paper. You see, the folds go both toward and away from the score lines in this file. I wasn't sure if the coated paper would fold properly in both directions. But I was surprised to find out that it actually folded really well!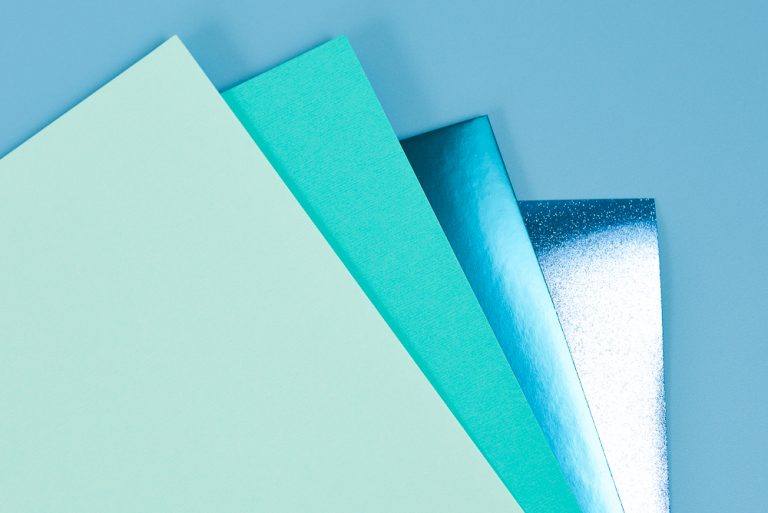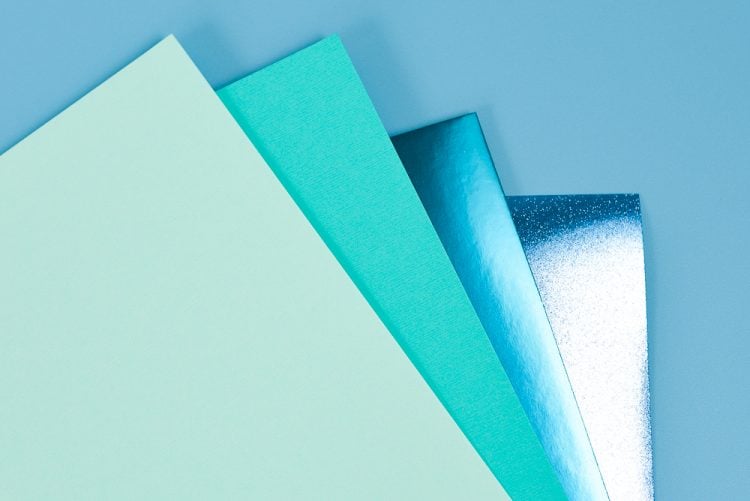 Now, you might be wondering: Can I make these with the Scoring Stylus on my Explore or Maker? Of course! I have used the Scoring Stylus for years and it does a good job. I just can't believe what a better job the Scoring Wheel does. You'll get deeper, more even score lines, and like I said above, that Double Scoring Wheel really does solve the cracked materials problem you might have with the Scoring Stylus.
3D Paper Stars Supplies
3D Paper Stars Directions
Click here to access the 3D star files directly in Cricut Design Space. I made these using just basic shapes and the Slice tool! It's pretty amazing what you can create when you really start to learn how to use the tools in Cricut Design Space.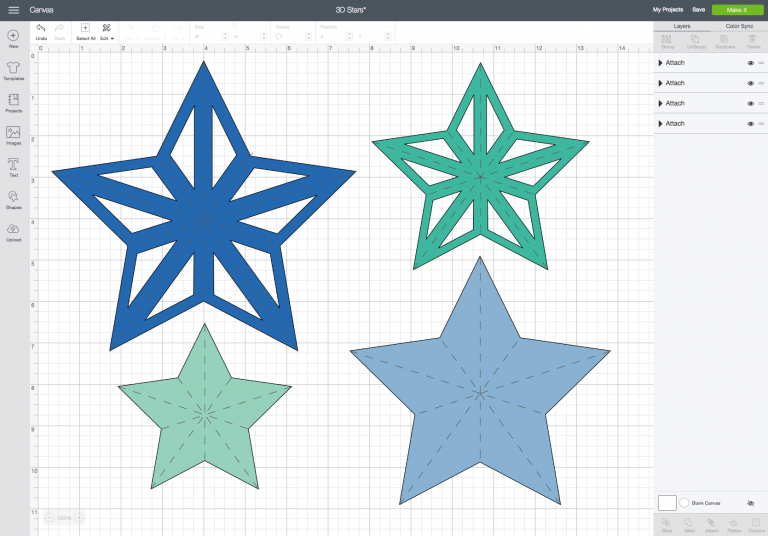 Select your materials for making your stars. Cricut Design Space will automatically tell you whether or not to use the Single Scoring Wheel or the Double Scoring Wheel, based on your material.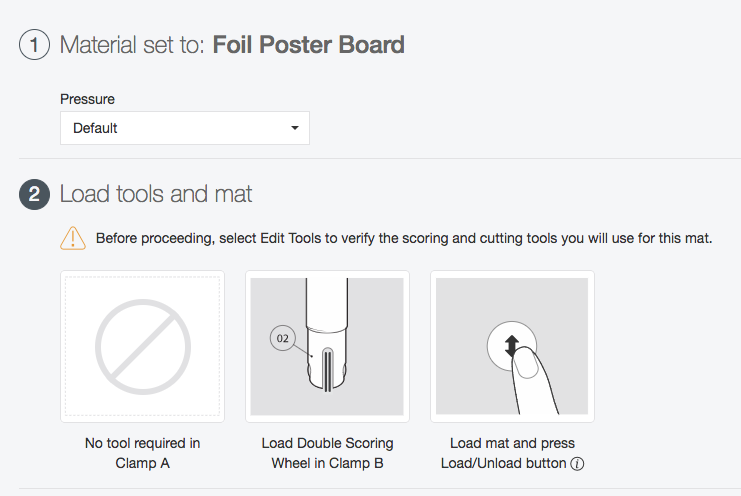 For the cardstock, I used the Single Scoring Wheel and for the Sparkle Paper and Foil Posterboard, I used the Double Scoring Wheel. For the cardstock, you can place your cardstock "pretty" side up, but for the coated papers, make sure to place them "pretty" side down.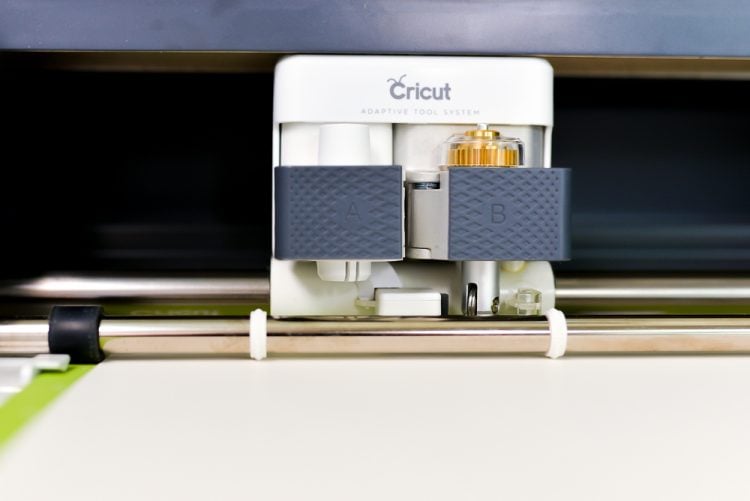 Once you've inserted the correct scoring wheel (Cricut Design Space can't tell which wheel you've put on your Scoring Wheel Housing, so double check that you have the right one—the Single has "01" on it and the Double has "02" on it), your project will score. Then Design Space will prompt you to insert your blade.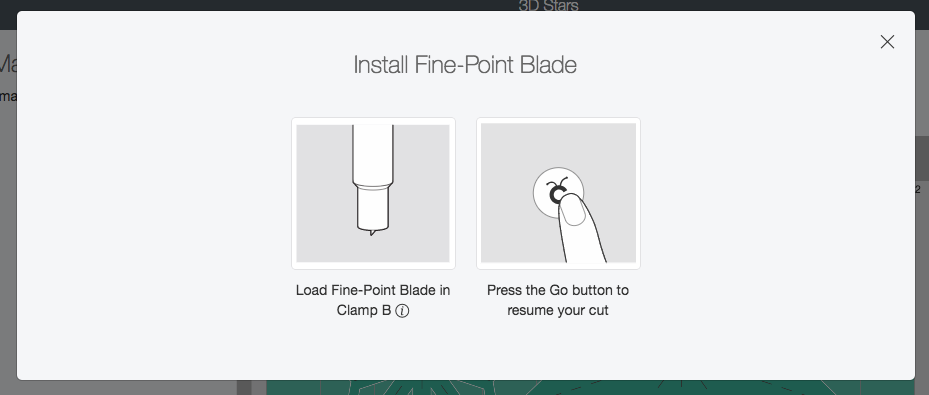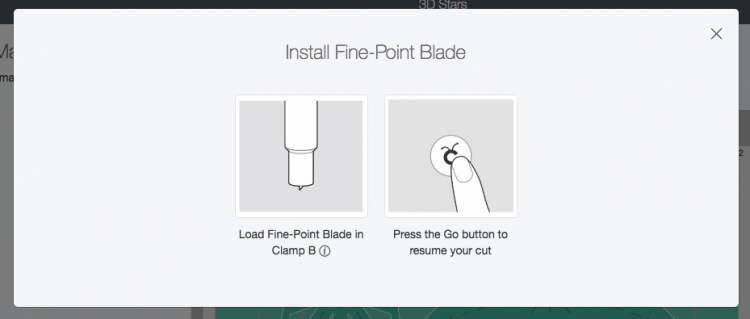 Then your project will cut. When you're done, remove your stars from your mat.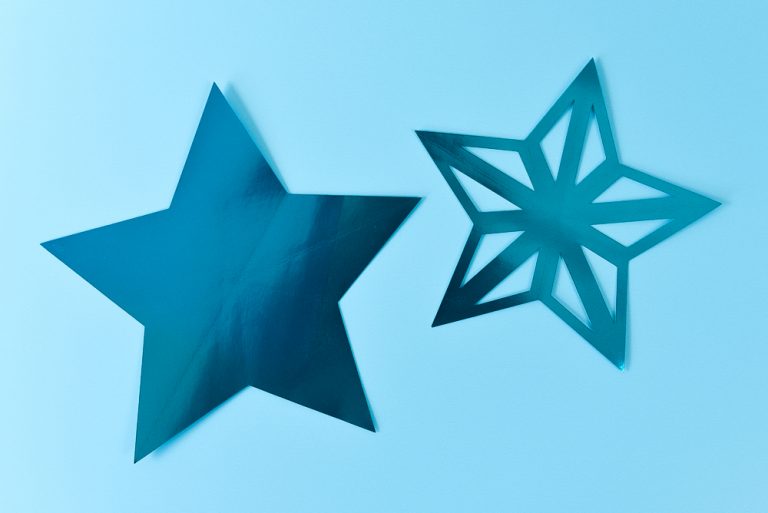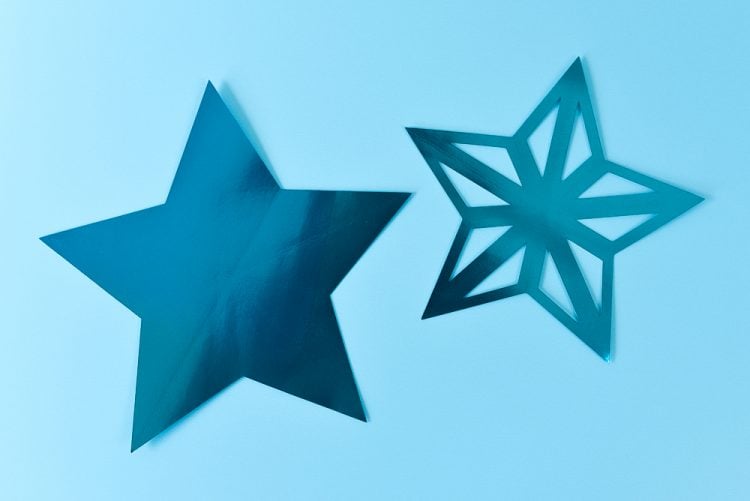 It's hard to see in the photo, but both stars are scored. Then it's time to fold! Star with all of your folds so that the pretty side is out. I found using my Cricut Scraper was the best way to get really crisp fold lines. For the cut-out stars, you'll just need to go carefully—they take a little more patience to fold. Then, once you have all five folds done, you can fold the "shorter" folds back the other direction and the star easily takes shape.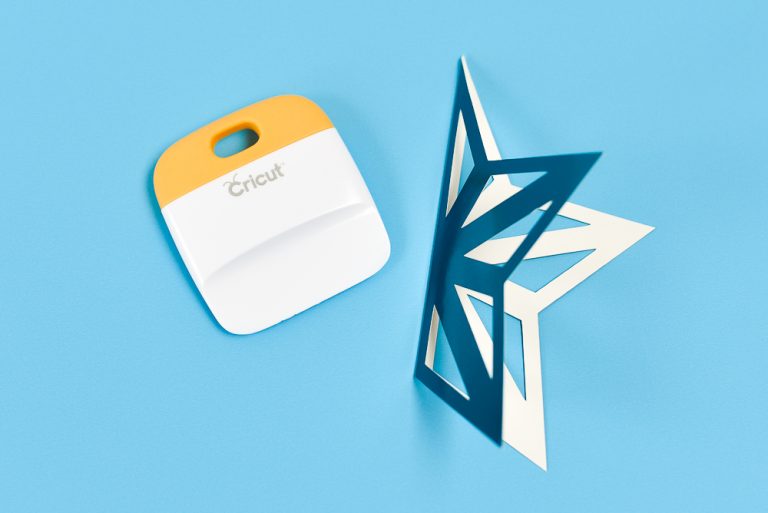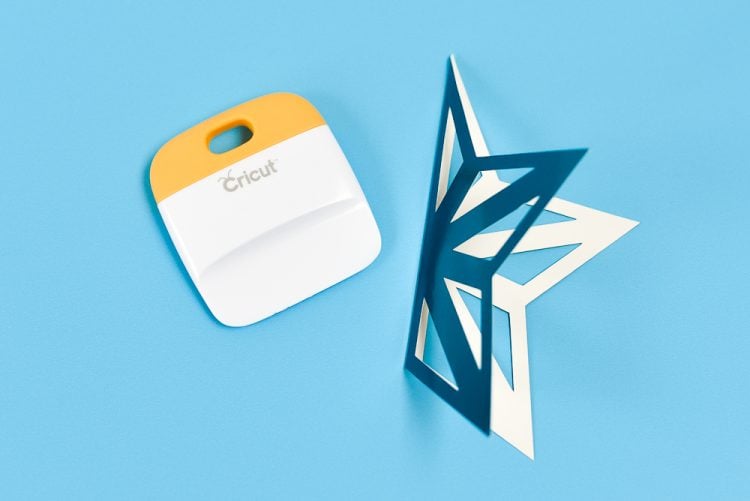 I am truly amazed at how the coated paper doesn't crack with that Double Scoring Wheel!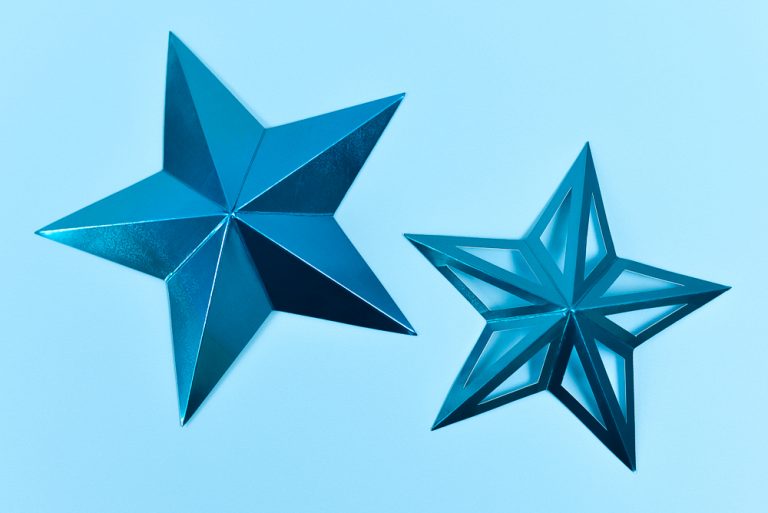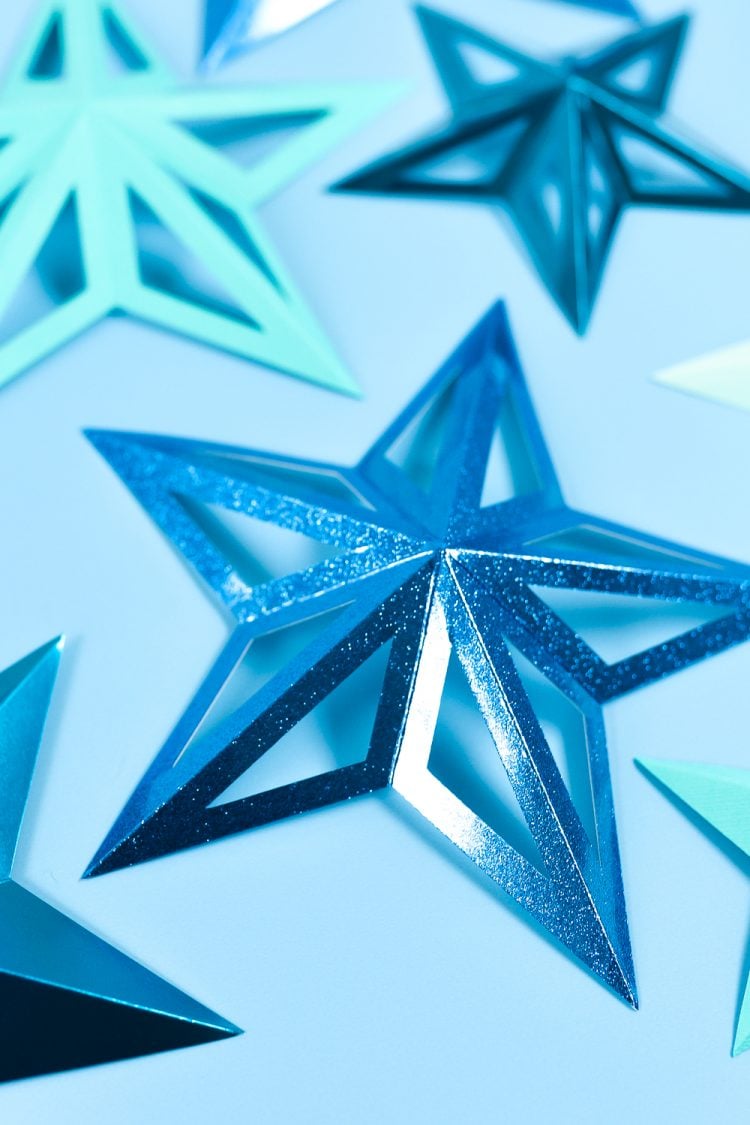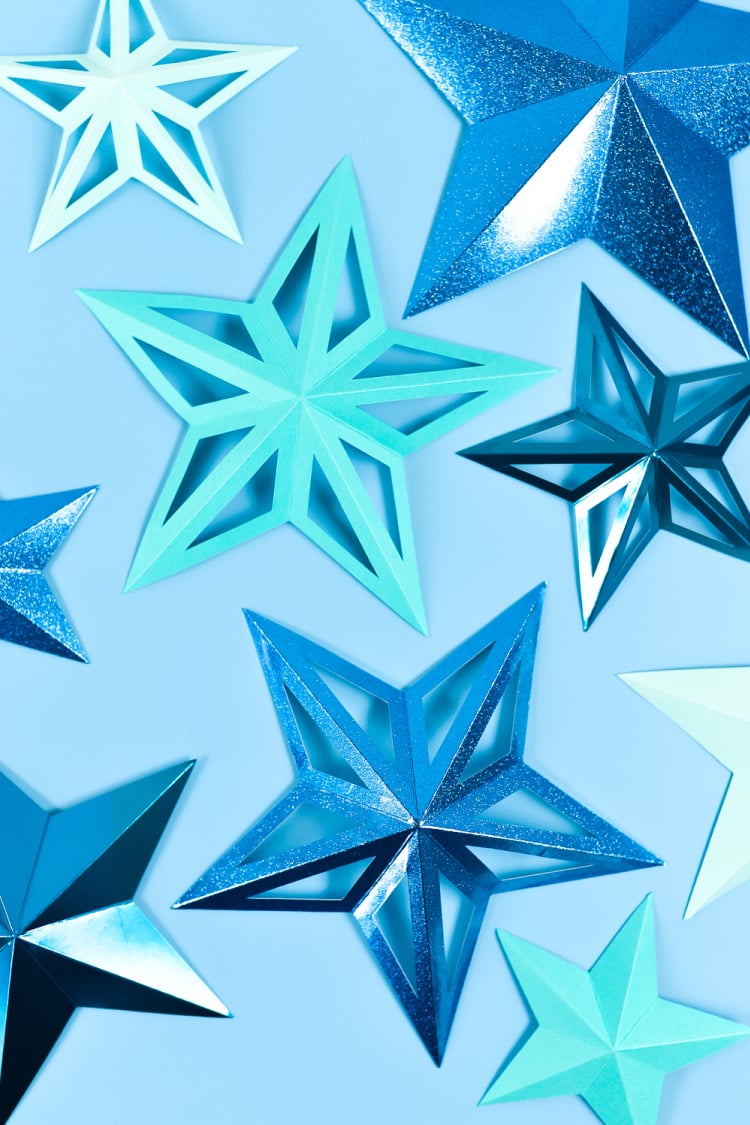 How will you use these 3D paper stars?