Get these SVG Under the Sea pennants to cut on your Cricut or Silhouette!
Perfect for nurseries or showers.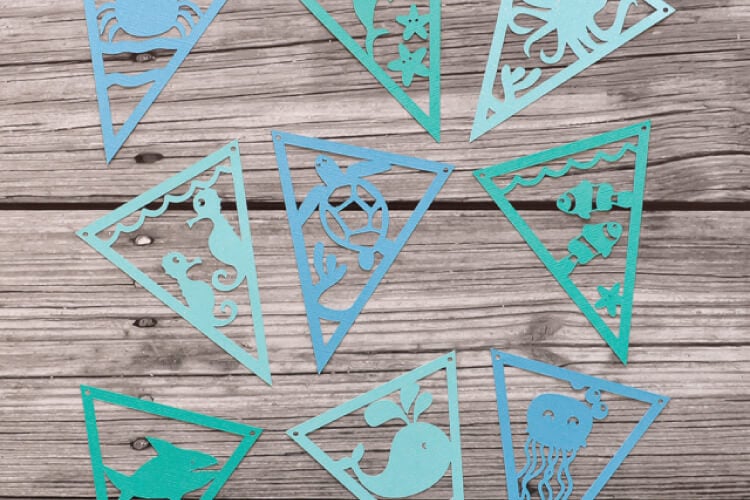 I've been trying on and off for weeks to make Halloween and Christmas pennants. But for some reason creativity was not on my side and wasn't loving anything I designed. I'm just not feeling the holiday crafts so much this year. Hope that changes!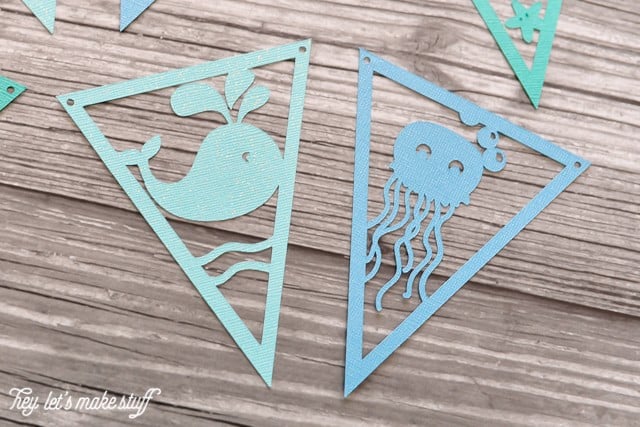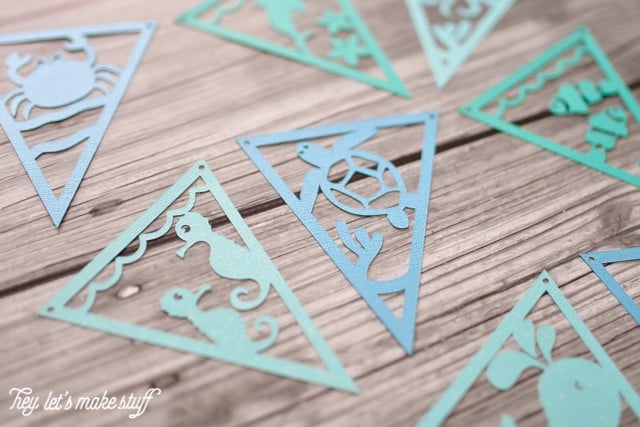 Anyway, I decided to make some Under the Sea pennants for the Cricut or Silhouette, since I've been thinking about designing them for months. It took me no time at all—guess that goes to show that it's worth working on what's inspiring you instead of trying to force something you're "supposed" to be doing. I love how they turned out!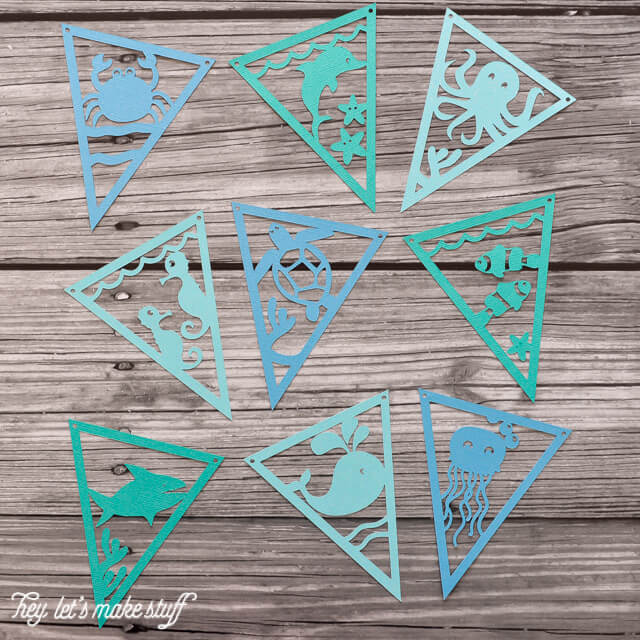 They are now available in my shop. They are available as a set or you can buy them individually, if you're just, like, really into whales or something. They have pre-designed holes for stringing together with twine or ribbon. I love them cut in these pretty metallic green and blue papers, but of course you can cut them out of whatever material you'd like.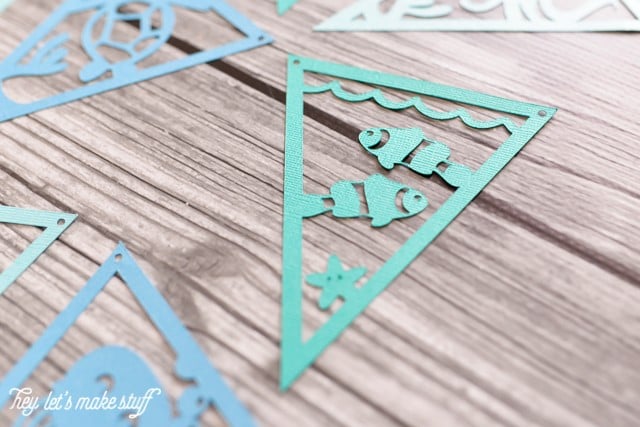 I'm always surprised at how beautifully my Cricut cuts! I love how detailed I can be in my designs—the Cricut can cut just about anything!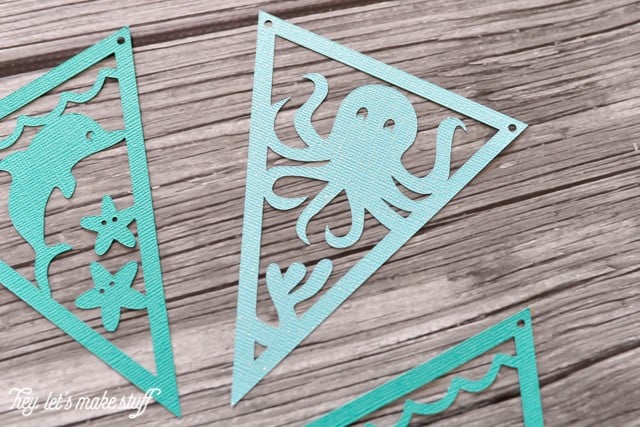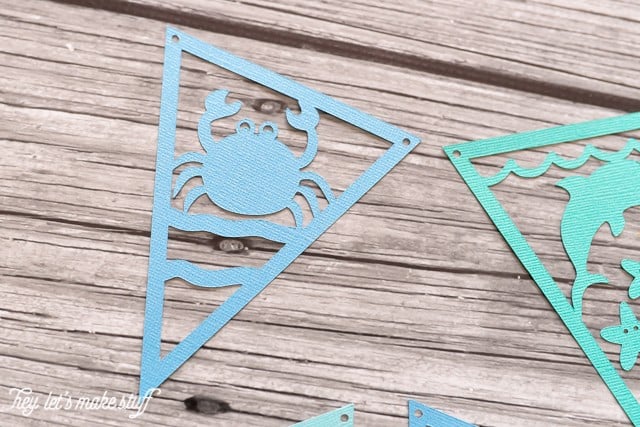 If you don't have a Cricut, I also will cut them for you and mail them to you. Price depends on size and paper choice. Email me at cori@heyletsmakestuff.com for more information!

You might also like my tissue paper jellyfish, for your under the sea party!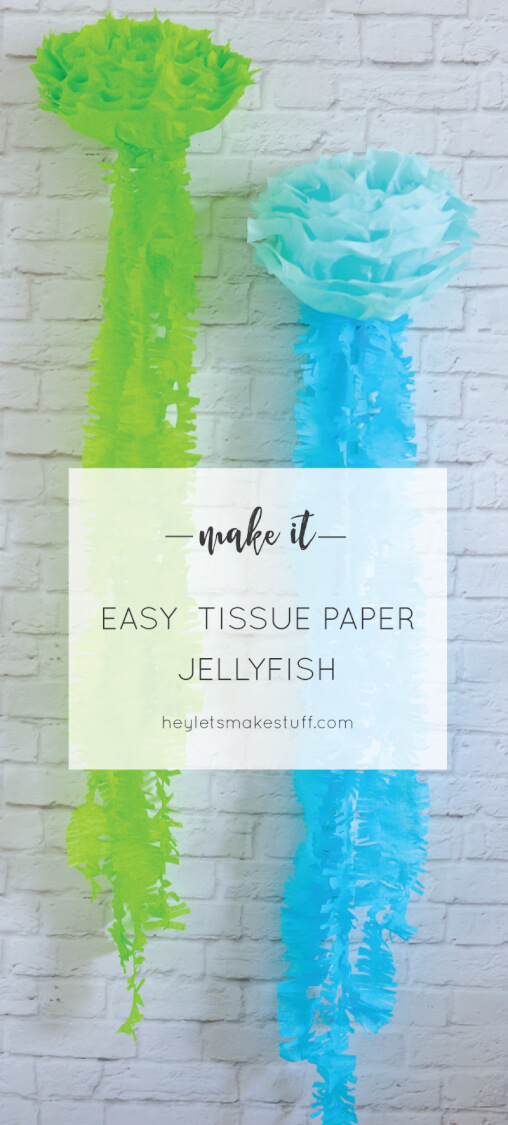 TODAY'S TOP TEN POSTS