Painting your cabinets a fun shade of teal might feel like a big risk — but with big risk comes big reward! Take a look at these gorgeous teal kitchens.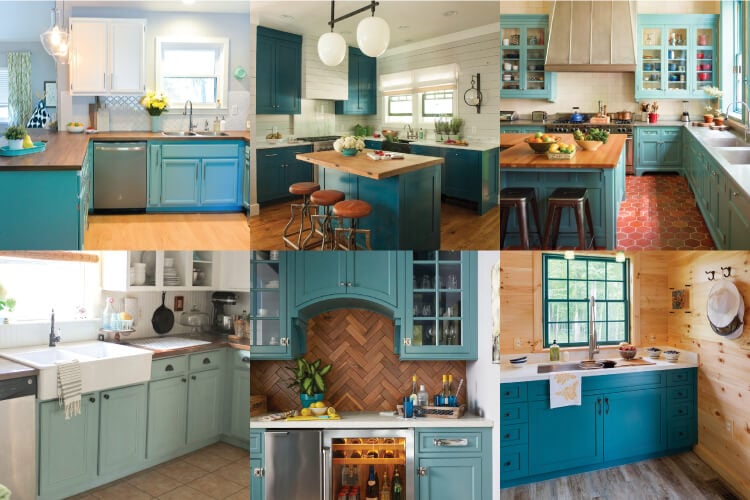 I originally wanted to paint our lower kitchen cabinets a nice simple shade of gray. But the more I thought about it and looked online, the more I decided I wanted to take a risk. This isn't our forever kitchen (we plan on putting an addition on the kitchen and dining room someday, which will be a gut-job), so why not do something a little out there. It's only paint, right? And if we really didn't like it, we could always paint over it.
I worked alongside Sherwin Williams to come up with the right cabinet paint for the job, and I ended up picking a perfect color called "Drizzle" (which is a little more vibrant than the online swatch). They have so many different shades of teal, you're sure to find a pretty blue-green that's perfectly you!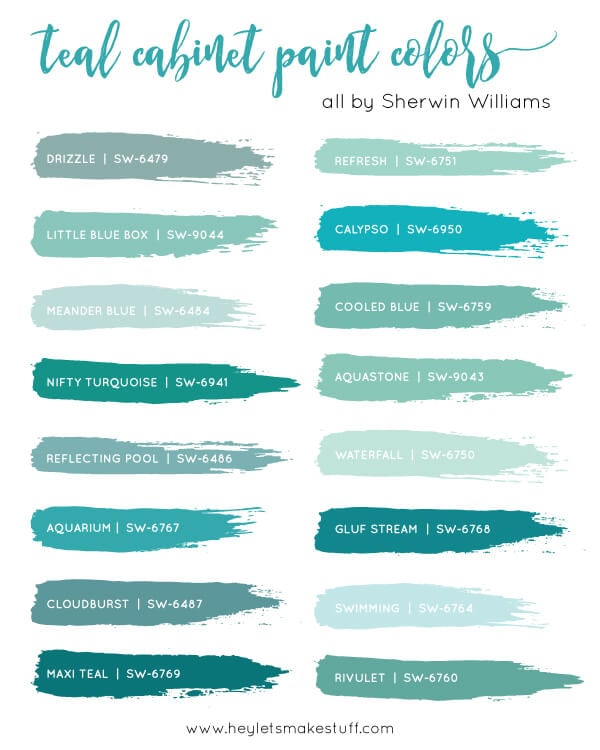 If you're thinking that teal cabinets are in your future, I rounded up some of my favorite inspiration posts for you to get your mind thinking of all the possibilities!
Please pin from original sources!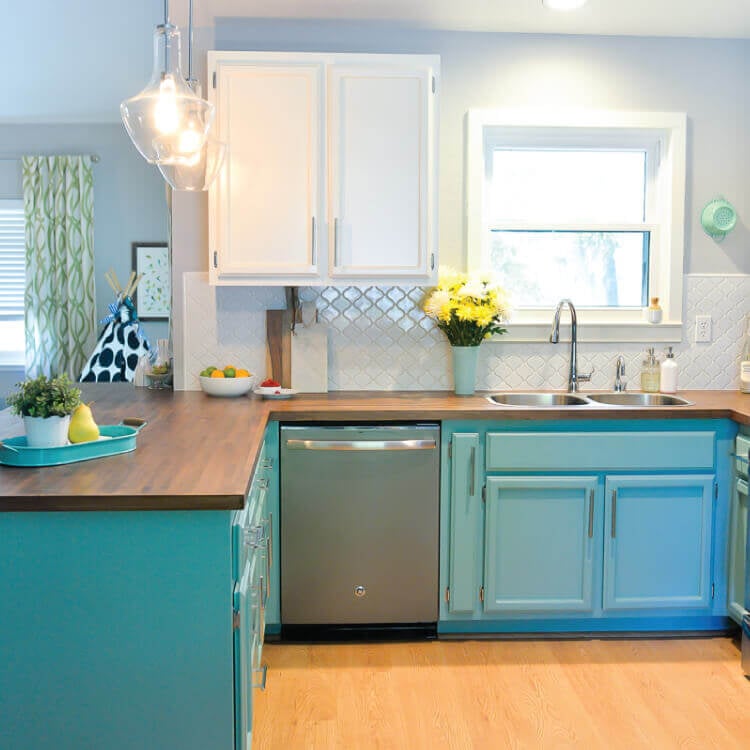 We used Sherwin Williams "Drizzle," which looks a little more subdued on the online swatch than it does in real life. I love how bright and happy this shade makes our kitchen! See our full reveal kitchen reveal.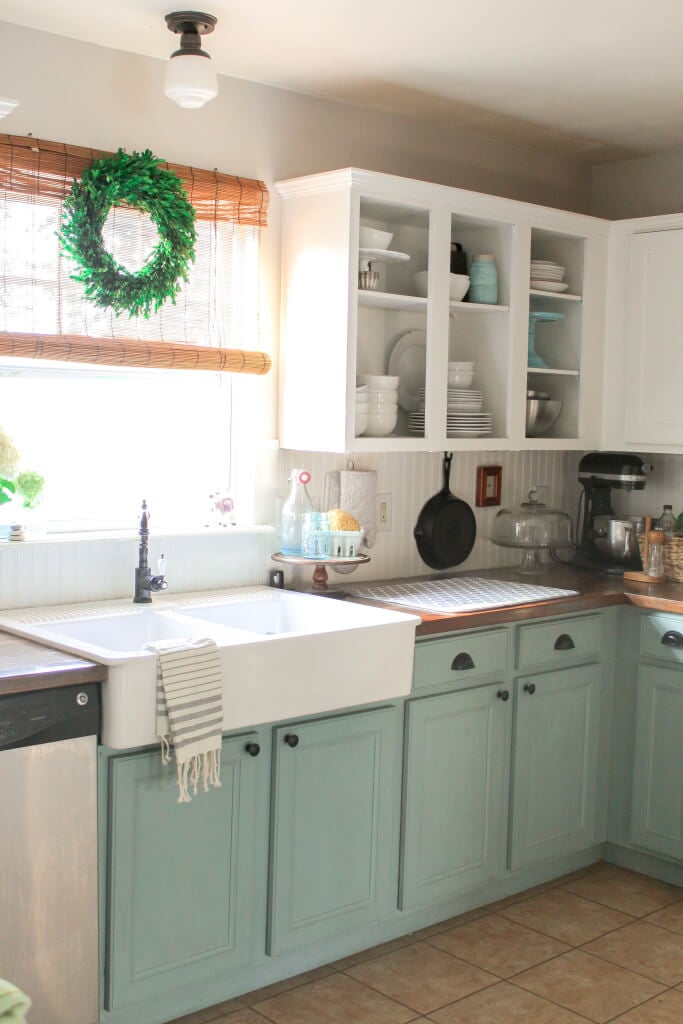 This was one of my inspiration photos. I love Our Storied Home's two-tone cabinets. They are slightly more country than my kitchen, but a great choice if you're going the chalk paint route.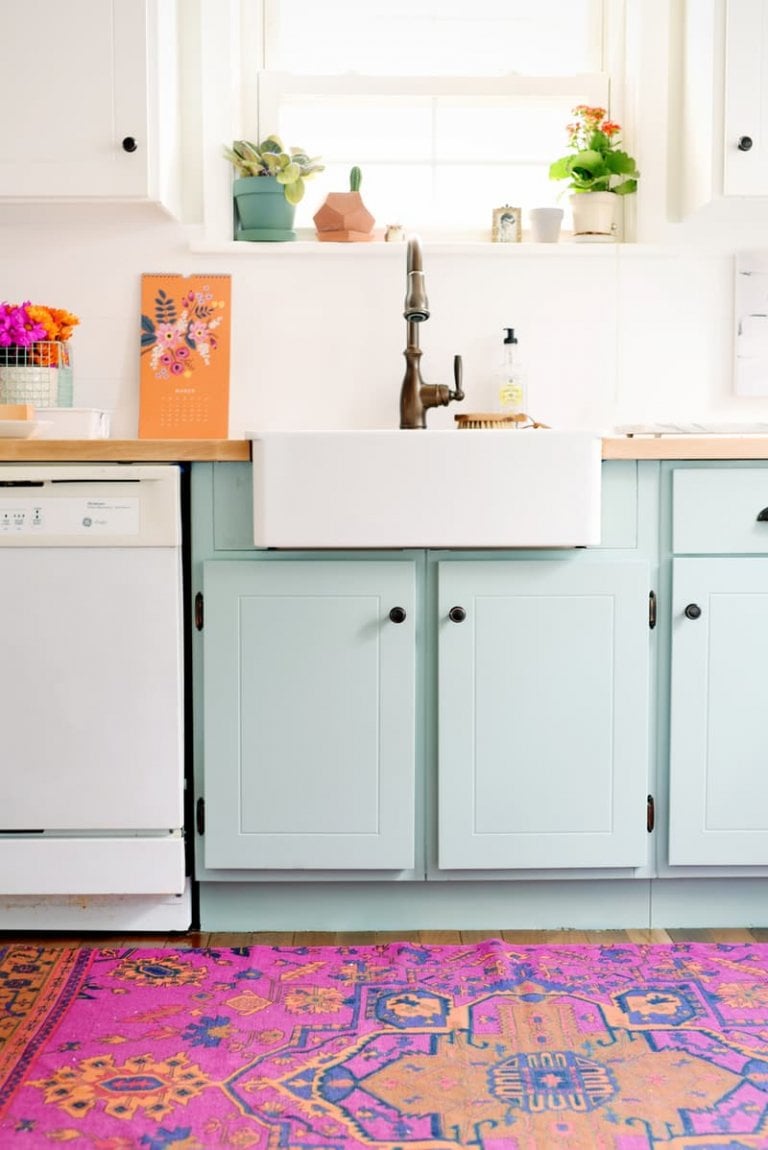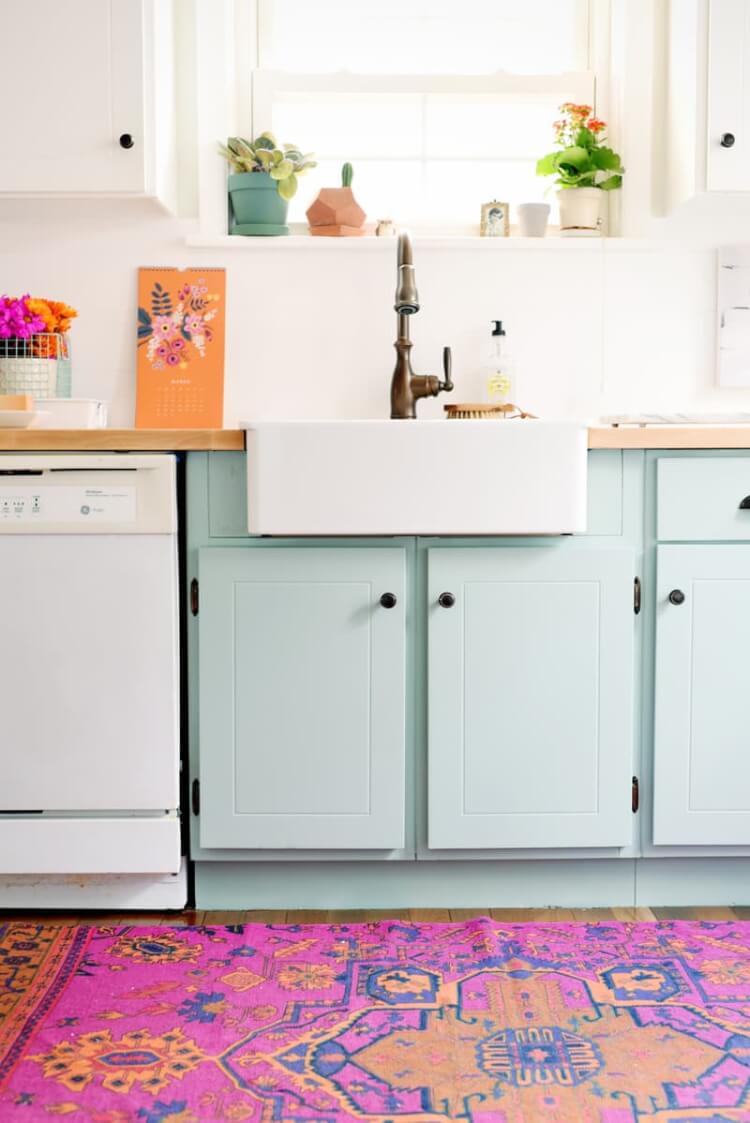 Apartment Therapy featured one of my favorite kitchen makeovers, one that made us start to consider butcher block. I absolutely love the soft teal paint and farmhouse sink Lauren chose!
I absolutely love this before and after from This Old House. The cabinet color is perfect, plus the marble countertops and simple subway backsplash let the cabinets shine.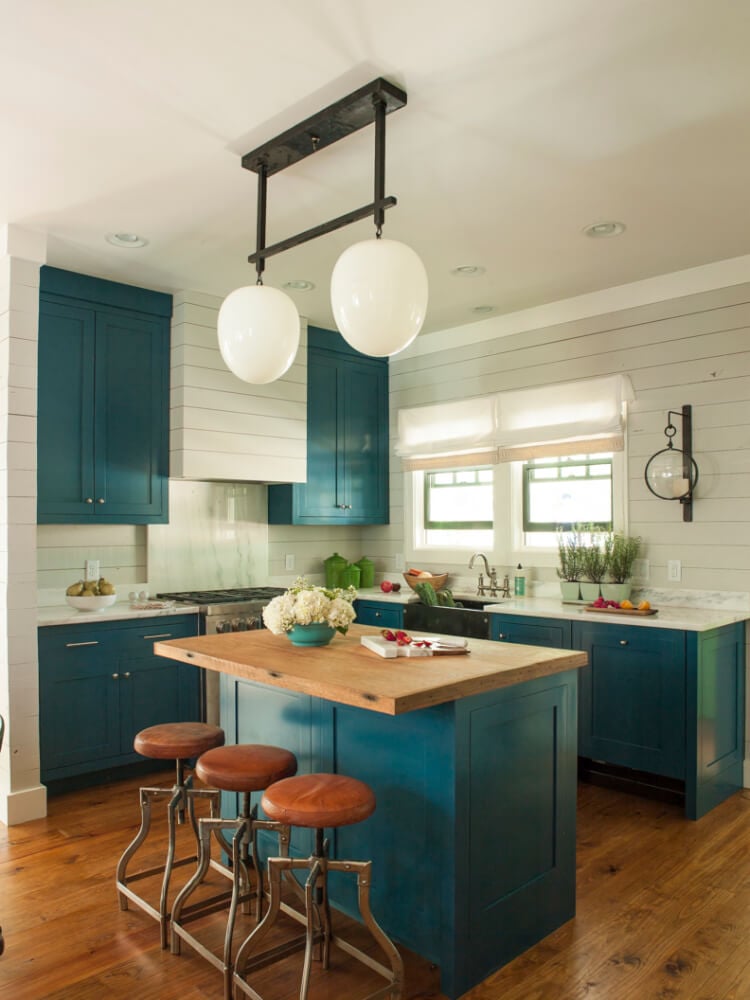 Choosing a dark and dramatic teal was a bold choice in this kitchen featured in Hooked on Houses, but I think it's a home run.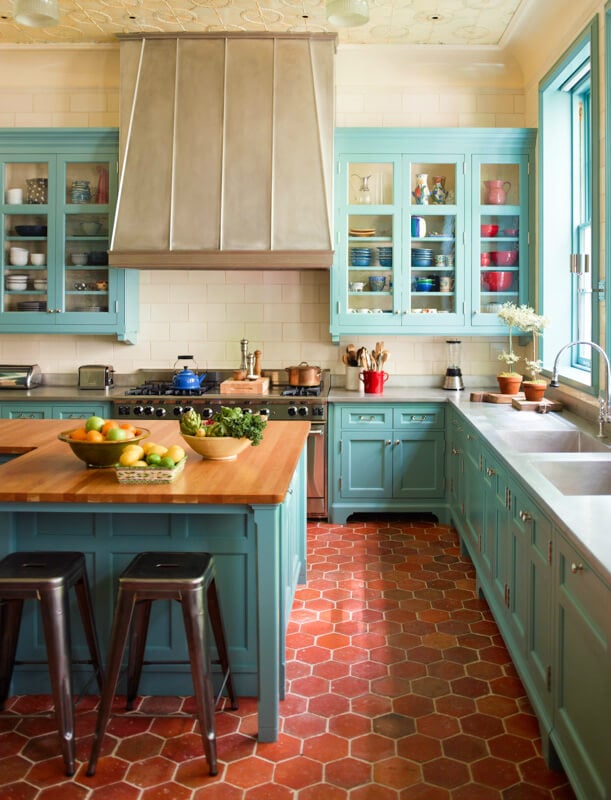 If you didn't think that teal could be lux and elegant, this gorgeous kitchen shared by Decoholic will change your mind. And that range hood! So gorgeous with the bright teal cabinets.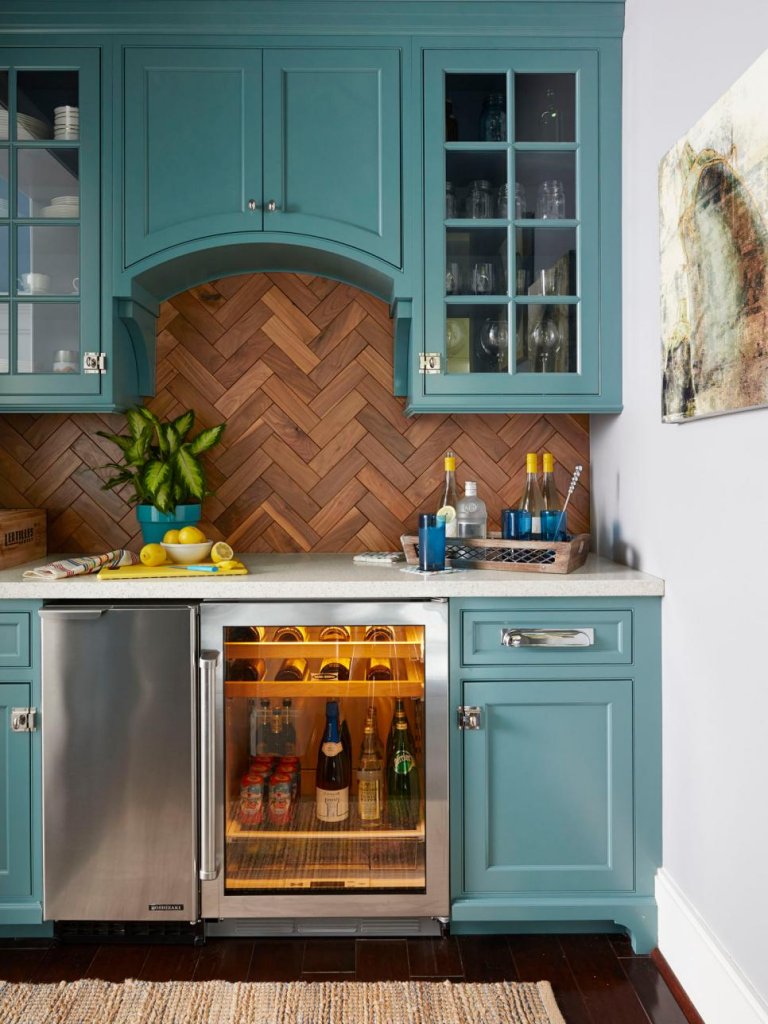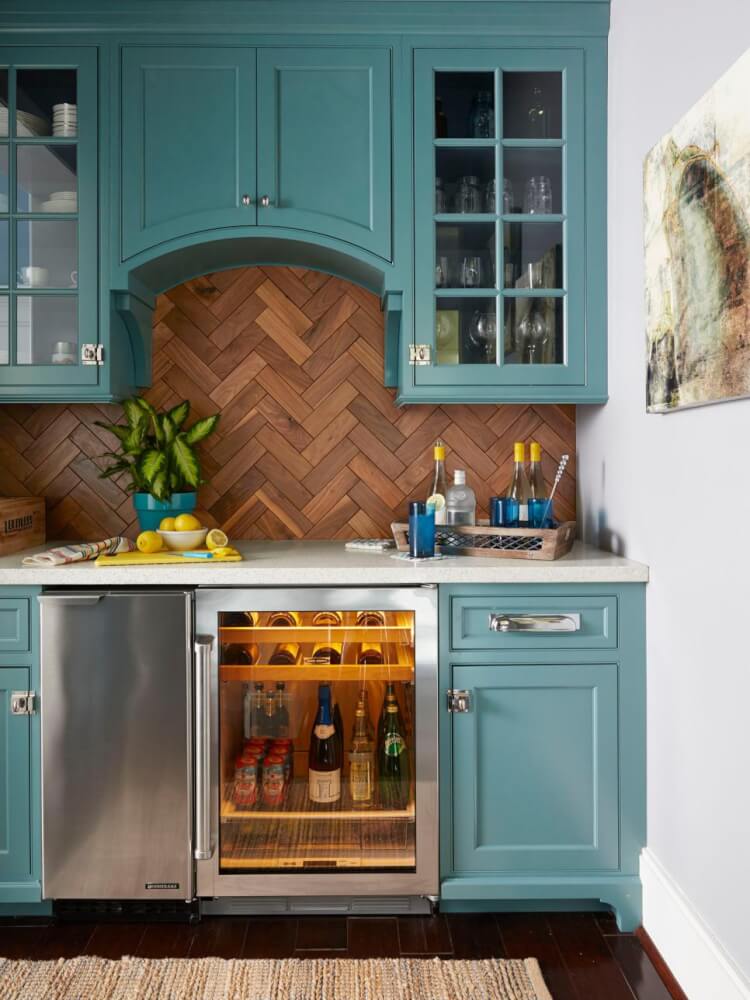 We paired our teal cabinets with wood countertops, but Chip Wade takes it a step further in his kitchen remodel, using actual walnut slices to make one of the prettiest backsplashes I've ever seen.
A slightly darker shade of teal works nicely with The Imperfect Homemaker's darker countertops. She also has tips for repainting cabinets that have a laminate finish.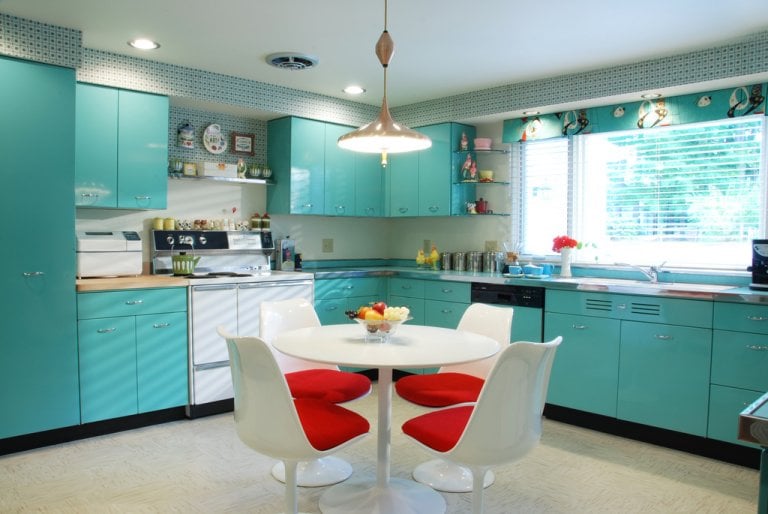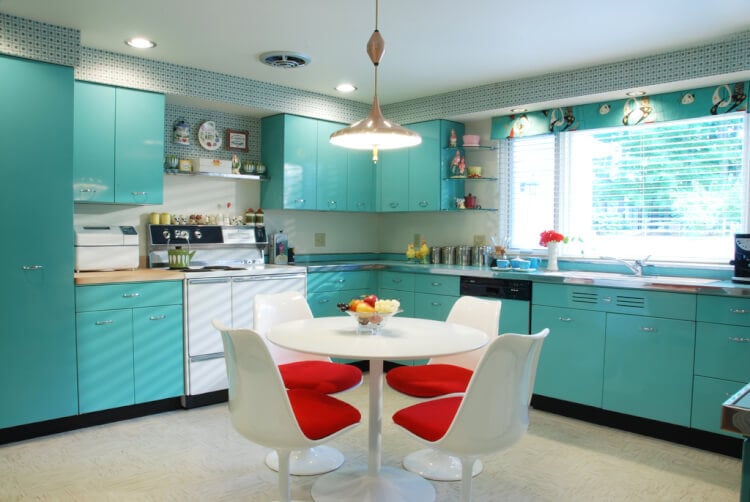 Teal works with so many styles, too. I love how Pam from Retro Renovation used it in her fun and funky retro kitchen makeover. Teal + red? Retro perfection!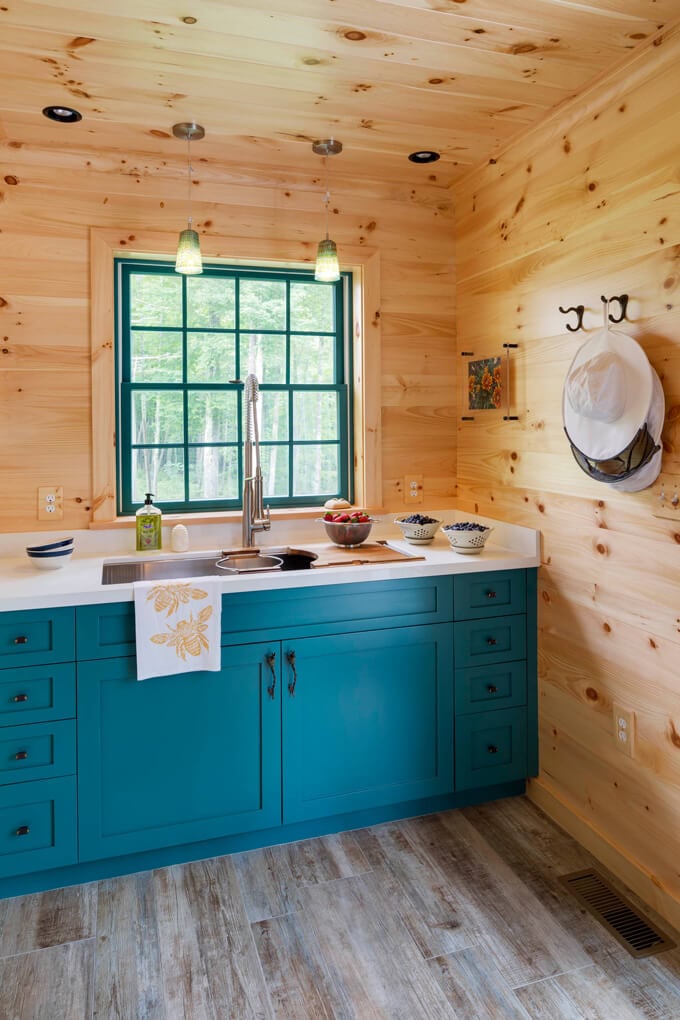 I love the deep teal cabinet color that House of Turquoise features in this kitchen — but the teal window casings have me even more smitten!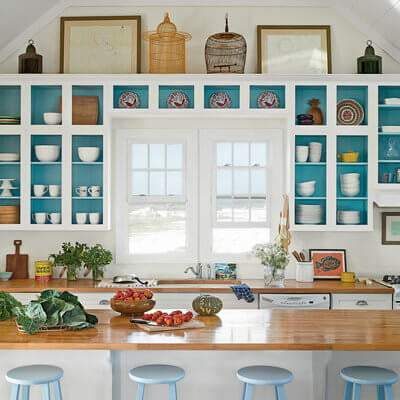 If painting the actual cabinets teal is too big of a design step, try painting the interiors of open cabinets, like in this bright kitchen, featured in Coastal Living!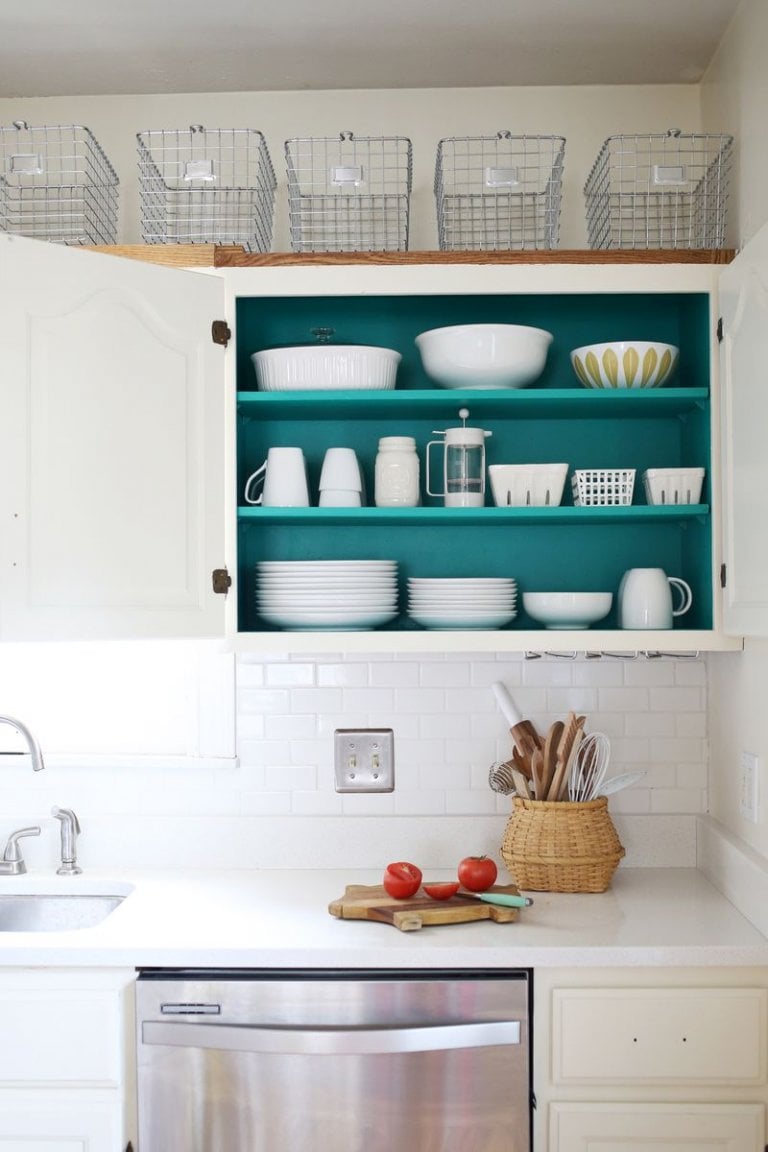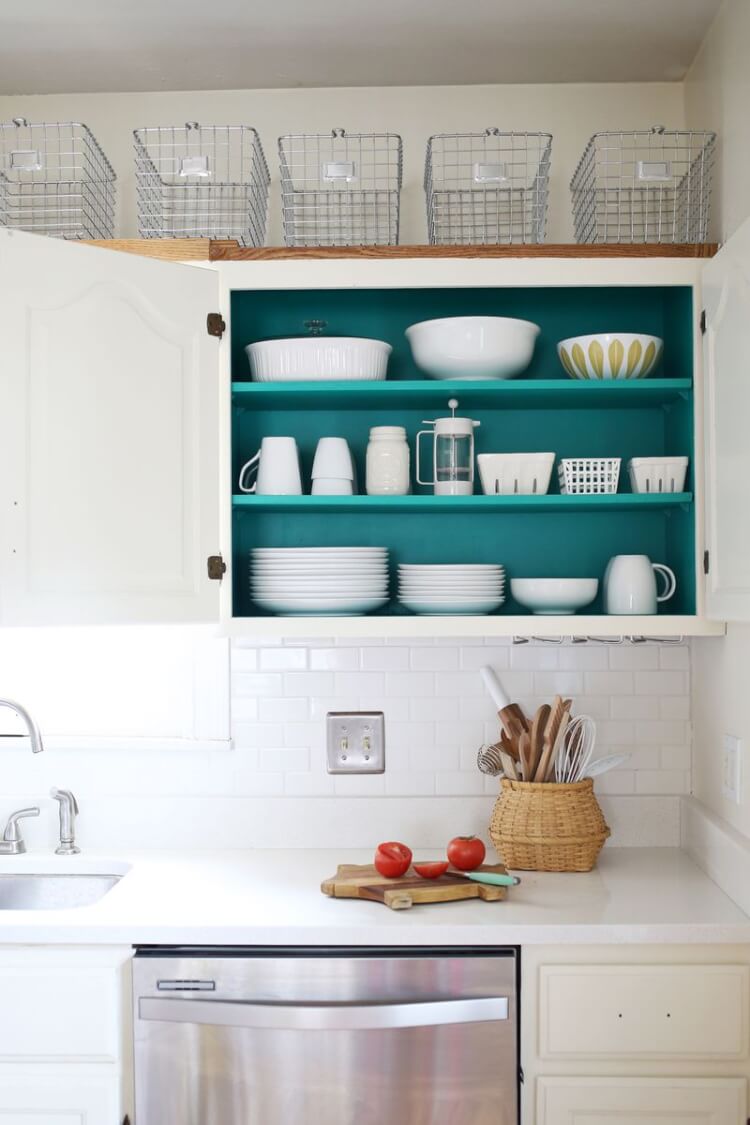 If even that is too much, A Beautiful Mess used a vivid Caribbean teal on the inside of her regular cabinets for a pop of color any time someone goes to grab a dish.
So are you ready to take the leap? I'd love to see how your teal cabinets turn out!