Doesn't this Sweet Dreams SVG just make you want to grab your favorite blankie and cuddle up for the night? From pillows to blankies to printable artwork, get crafty with this hand-lettered SVG.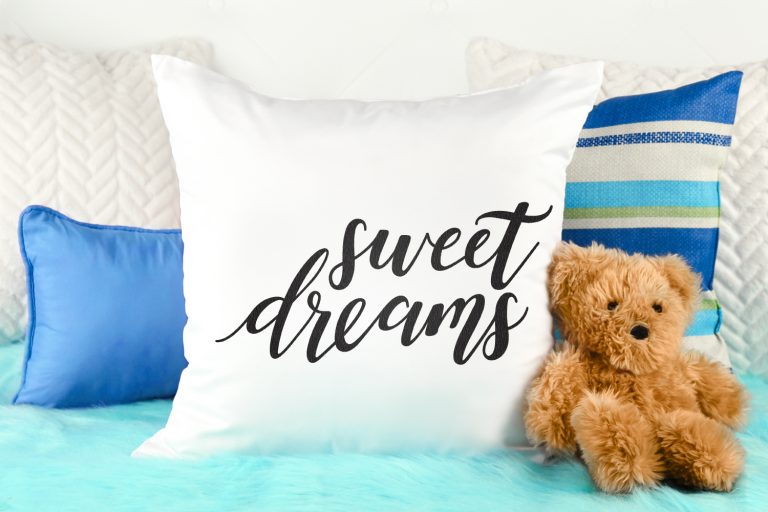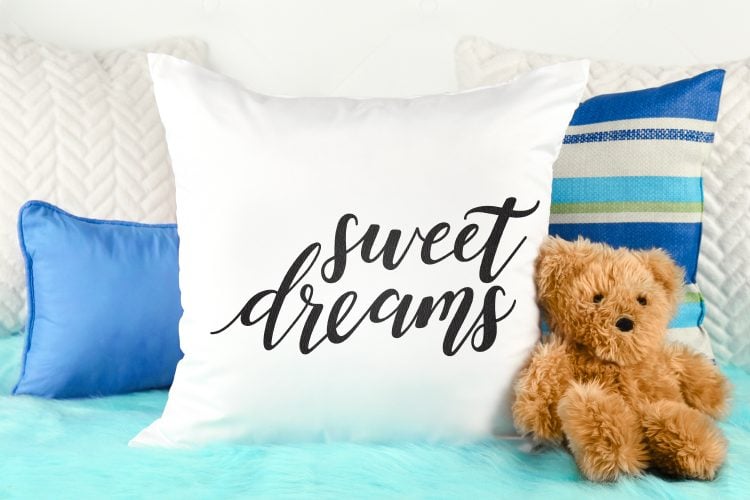 Want to save this post to reference in the future? Enter your email below and we'll send it right to your inbox!
Sweet Dreams SVG
My own days of decorating a nursery for sweet little babies are long gone—but darn it if this Sweet Dreams SVG doesn't kick up some newborn baby squishy longing in me!
But, like, a split second later the feeling is gone. I mean, I had two tiny little humans at the same time and having two babies at the same time was HARD. This baby shop is closed, pleaseandthankyou.
Though my boys are a bit older now, the nightly stories, cuddles, prayers, hugs, kisses and whispers of "sweet dreams" to each one as they snuggle into their beds each night are still very much real and I love it! The actual sleep that's supposed to be happening after I turn off the light…well, that's another story.
If I was going to decorate a nursery again or even add a new decor piece to our guest room, this Sweet Dreams SVG would definitely be on my list. I love the hand-lettering—it's both elegant and modern, making this style perfect for any theme you may have going on in your home. After you dress up a few pillows, you can print out this Sweet Dreams message and frame it for wall art, create a baby onesie or sleep shirt for yourself or a girlfriend, or even add it to a mug to gift with a set of nighttime tea. Sit back, relax and start creating…just be careful not to doze off before you finish!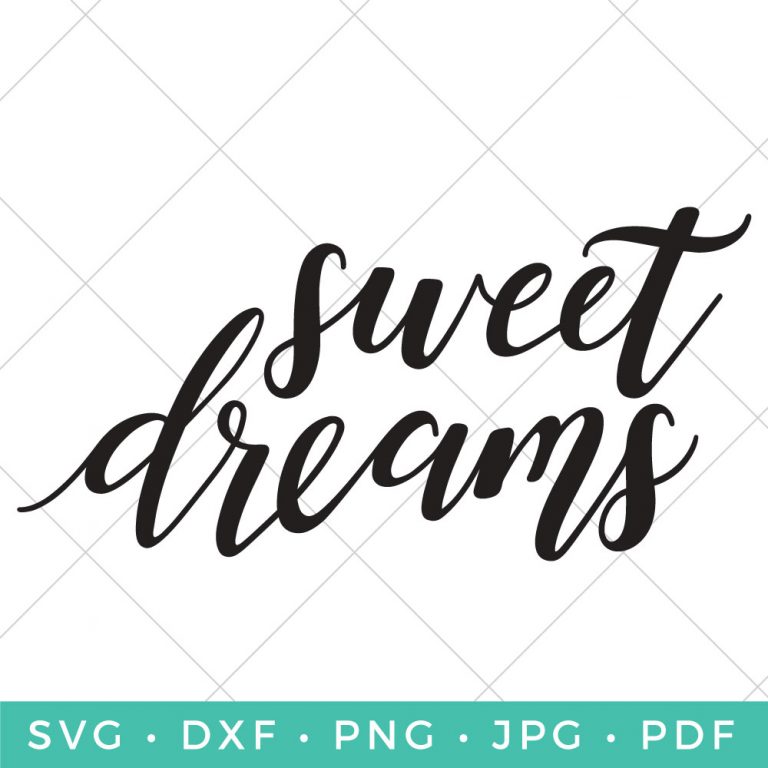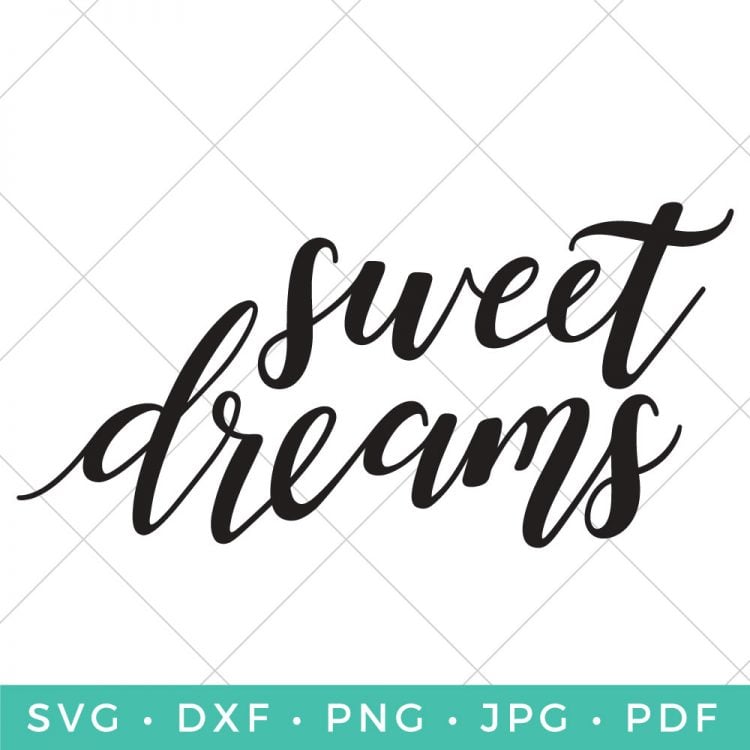 Download the Sweet Dreams SVG here