This DIY IKEA hack console table is the perfect budget small-space storage solution. Make it for less than $22!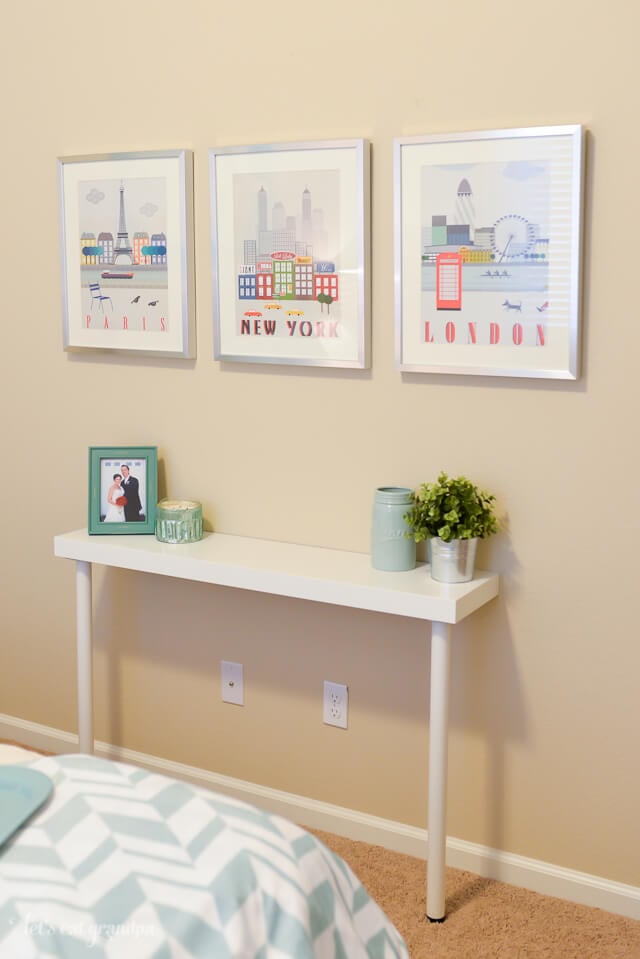 When we made over this guest bedroom a while back, we weren't working with a ton of space — or a ton of money! We needed a little table where her guests could set their keys or toiletry bag. We searched the stores and thrift shops, but everything we found would put us way over our budget or was way too enormous for the side of the bed.
While wandering through IKEA (one of my favorite pastimes!), we walked into the shelving section and I had an idea. We could use a shelf and two table legs to create the illusion of a narrow console table — without the higher cost of an individual piece!
This little hack only requires two IKEA products — a LACK wall shelf and a set of table legs. For the legs, we used the ADILS legs (they were the least expensive at just $3.50 each!), but IKEA has a lot of choices if you want to spend a little more. The beauty of the LACK shelf is that it does not have visible brackets — all of the wall attachments are inside the shelf itself.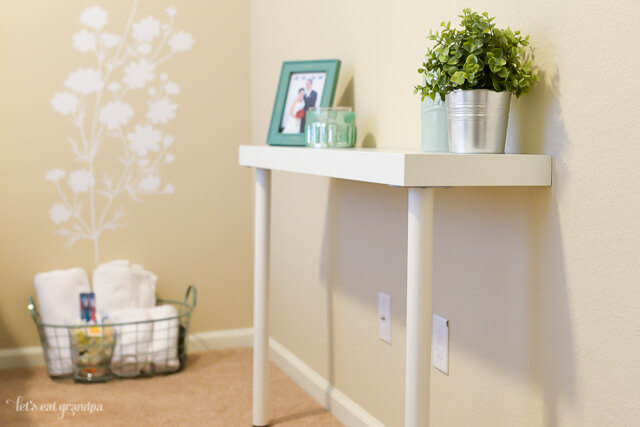 I don't have any photos of the actual installation (curses!), but it wasn't difficult.
Flip the shelf over and attach the legs to the bottom of the shelf in the corner using the screws provided with the legs. We aligned them with the edges of the shelf, but you can inset them slightly if you'd like.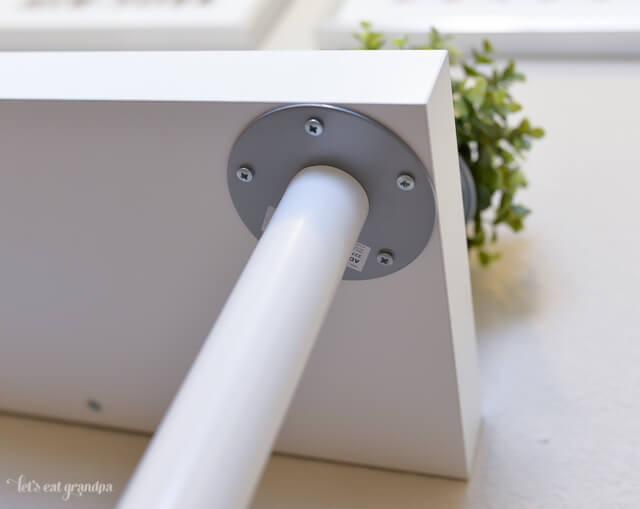 Attach the shelf to the wall using the enclosed instructions. You'll want to install it so that the legs sit on the ground. Here's a detailed video about how to install the LACK shelf that you might find helpful!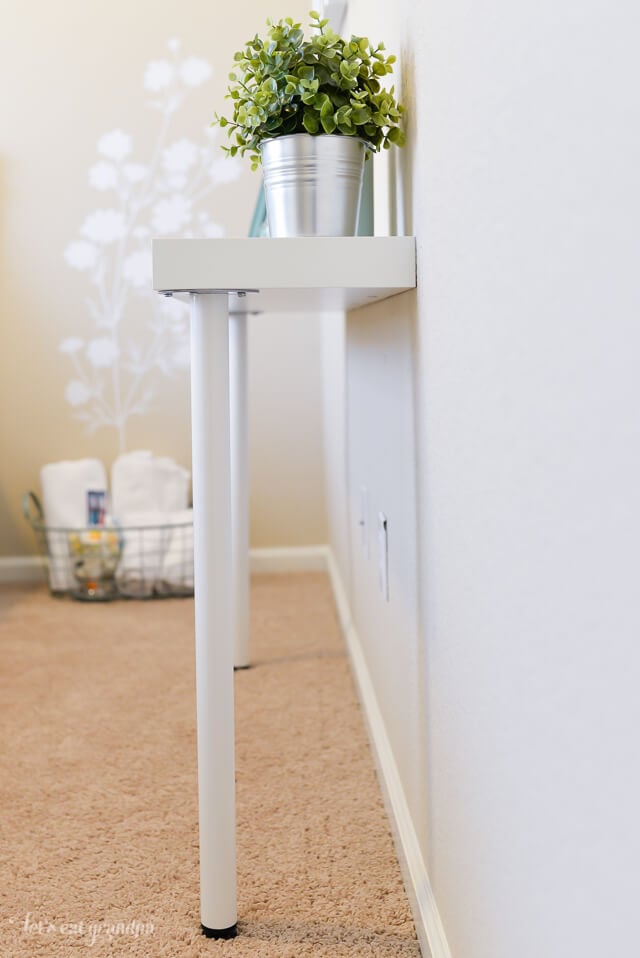 People often complain that the LACK doesn't support enough weight — but with the legs doing a lot of the work, you can be sure the shelf will hold up for a long time to come!
We both thought this was a perfect solution for a space-constrained space, not to mention it was easy on the wallet!
Also check out my DIY floating shelves for more storage options!