It's that time of year when the big guy in red is the star of the show. This Santa SVG Bundle has everything you need to add a jolly touch to all your Christmas crafts and projects.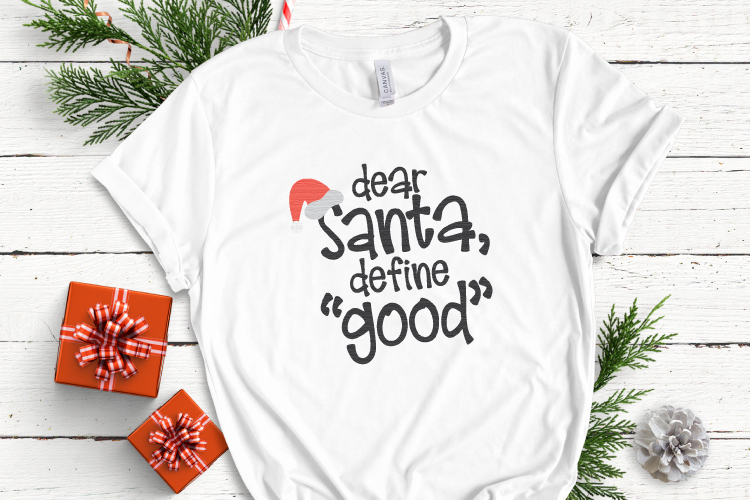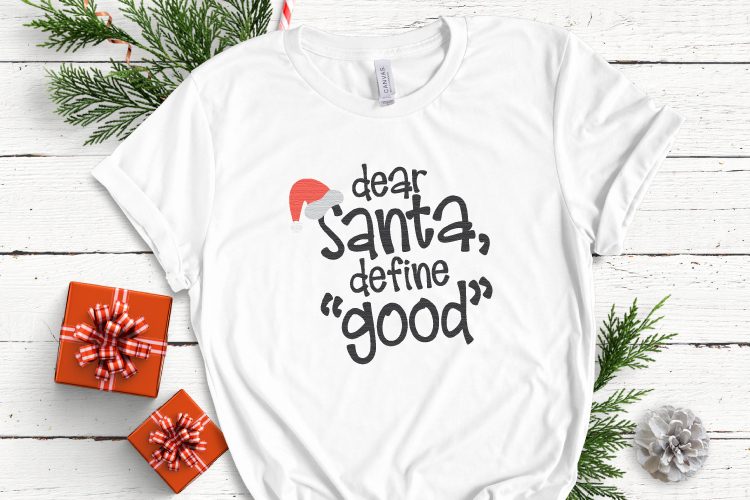 Want to save this post to reference in the future? Enter your email below and we'll send it right to your inbox!
He knows when you are sleeping, he knows when you're awake, he knows if you've been bad or good so be good for goodness sake! Face it, Santa knows what's up and whether you're young or old, big or little, the last thing you want is your name on his naughty list. Don't worry, I'm sure he's not as meticulous at list checking as we've all been led to believe—if he was then I would have never ended up with as much Christmas gifts as I did when I was little (or big for that matter)!
Buuuut…I just might let my kids think Santa's keeping track of what they're up to. After all, presents are at stake!
This Santa SVG bundle has everything you need to celebrate the naughty and nice during this holly jolly time of year. Santa already knows what you're up to so why not own it? Use these Santa SVGs to create cheeky Christmas t-shirts, sweaters, onesies, throw pillows, and so much more. Express and embrace your mischievous side this Christmas, you can't hide it from Santa so why even bother?
Get the Santa SVG File Here
Enter your email address below to get this free file! If you're having trouble, make sure your pop-up blocker is turned off. Still having problems? Check out our Downloads FAQ.
https://heyletsmakestuff.lpages.co/big-christmas-bundle/
Buy the Santa SVG File Here